How to Write for Instructional Design
Books that we have read.
Mistakes that we have learnt from.
Feedback that we have received.
Inspiration from others in the industry.
Adopt a human-centred design approach to understand your learner's wants and needs.
Read our blog on The Art of Human-Centred Design .
Watch our Human-centred Design Q&A | Belvista Studios Live .
Keep your learners front of mind while you write.
Read our blog on Motivating Your Learners Using Insights from a Famous Book to improve the value of your writing.
Limiting adverbs.
Limiting the use of a passive voice.
Using simple alternatives.
Making sentences easier to read.
Ask yourself, 'What is the simplest and shortest way to communicate this?'.
Use the Hemingway App to improve the readability of your writing.
Avoid using jargon or slang that your learner will not understand.
Ask yourself, 'Will my learners understand this word/statement?'.
Tell stories to engage your learners.
Read our blog on The Power of Storytelling in eLearning .
Emailing [email protected].
Connecting with her on LinkedIn .
Post a Comment
We'd love to hear from you. Send us a message and connect!
Social Plugin
Popular posts.
The Art of Systems Thinking - Part Four
How to Empathise with your Learner: Behavioural Archetypes
How Action Mapping can Transform your Learning Solutions
The Art of Systems Thinking - Part Three
How to Respond Better to Client Briefs
Blog archive, contact form.
best eLearning
awesome eLearning tip
how to become an instructional designer
instructional design
eLearning companies in Australia
how to create the best eLearning
eLearning company
e-learning tips
develop great e-learning
change behaviour through training
2019learning
bestelearning
2018learning
good eLearning
eLearning design
development
eLearning tips
how to create a eLearning module
learning and development
eLearning inspiration
eLearning tip
user experience
instructionaldesign
Storyboarding
accessibility
best practice
create return on investment
elearning development tools
human resources
humancentereddesign
instructional design training
designthinking
effective eLearning
learninganddevelopment
systemsthinking
actionmapping
best eLearning example
how to craete the best elearning solutions
human-centred design
learning design
learning solution
learningculture
personaldevelopment
2019 learning
behaviourchange
change management
eLearning activities
eLearning authoring tools
eLearning process
eLearning trends
gamification
human resource manager
instructional designer
instructionaldesigner
problemsolving
project management
returnoninvestment
training analysis
training design
user design
userexperience
2020 learning
articulate storyline
augmentedreality
bad eLearning
behaviour change
client interaction
client tips
code of conduct eLearning
customermanagement
design thinking
eLearning 2019
eLearning coaching
eLearning developer
eLearning examples
eLearning project management
eLearning prototype
eLearning testing
eLearning tips 2020
effective learning
elearning feedback
elearning flash conversion
engaging eLearning
freelancer contractor
how to achieve as an instructional designer
how to become a better instructional designer
how to become a freelance instructional designer
how to create an eLearning course
how to create eLearning
how to design an induction
how to design eLearning
how to improve as an instructional designer
how to make an eLearning course
how to make eLearning engaging
how to motivate learners
how to organise information
how to update my flash elearning
howtobecomeaninstructionaldesigner
humanresources
implementing elearning
inductionexperience
inductiontips
learning best practice
learning inspiration
online learning
organisation
problem solving
psychology design
qualityassurance
storyboard template
storyline tips
targetaudience
training and development
universal design for learning
user observation
usertesting
virtualreality
whyeLearning
writing tips
#corporatetraining
#freelanceinstructionaldesign
#instructionaldesign
#instructionaldesign #corporatetraining #lxd #learningexperiencedesigner #trainingdesign #freelanceinstructionaldesign #learninganddevelopment #onlinecourses
#learninganddevelopment
#learningexperiencedesigner
#onlinecourses
#trainingdesign
2020 eLearning
2020 eLearning tips
3 practical ways to capture your learners' attention
3 ways to grow from your relationships
HR conversation technique
London meetup
Mindset tips for instructional designers
Mixed Reality
Project close
Top 10 Free Instructional Design and eLearning Resources
User acceptance
accelerated learning
accessible design
accessible learning
activerecall
alexaskills
alt-tabbing
behavioural archetypes
best Learning
best eLearning blog
branching scenario
capturing learner attention
categorise content
challenging
change agent
change manager
changemodel
client brand
client communication
client meetings
collaborative learning
communicate clearly
communication
communication skills
company culture
connections
content curation
content storyboarding
contract drafting template
contract template
conversation scenario
conversation technique
convert flash elearning to HTML5
cooperative principle
creating habits
curating content
customerexperience
decision making
decision making tool
design anthropology for instructional design
design consequences
design ethics
design flaws
design process
design school
design thinking process
eLearning QA
eLearning QA template
eLearning advice
eLearning assessment
eLearning challenges
eLearning client emails
eLearning coach
eLearning content
eLearning contracts
eLearning course
eLearning course inspiration
eLearning development tips
eLearning errors
eLearning formatting
eLearning help
eLearning hotline
eLearning information
eLearning model
eLearning narration
eLearning proposal
eLearning questions
eLearning solution
eLearning style guide
eLearning template
eLearning universal design
eLearning updates
eLearning user interface
eLearning video
eLearning video project
eLearning voice
effective conversation scenario
effective decision making
effective eLearning prototype
elearning Australia
elearning jobs
elearning roles
elearningcompany
elearningcourse
elearningtips
email templates
embedlearning
emotion design
emotional design
emotionaldesign
employeeengagement
employeeexperience
environmental observations
experiencedesign
familiarity effect
filming schedule
filming solutions
fishbowldiscussion
fixing eLearning projects
flash player
flash player eLearning
fourfreedomsofplay
framework for change
free templates
freelancer coaching
freelancer course
freelancing
future of learning
future of work
futureoflearning
gamificationformula
global design
graphic design
health and safety eLearning training
how can healthcare improve
how can healthcare improve patient engagement
how can healthcare improve quality and safety
how to adopt an instructional design mindset
how to align learning with corporate strategy
how to analyse a training project
how to be an ethical designer
how to be innovative in L&D
how to be successful
how to become a freelancer
how to become a trainer
how to become an innovative instructional designer
how to become successful
how to categorise eLearning information
how to change the world as a designer
how to choose an LMS
how to communicate clearly
how to communicate clearly in HR
how to communicate with clients
how to conduct user testing
how to create a quality eLearning course
how to create a training course
how to create an animation
how to create great eLearning
how to create the best eLearning solutions
how to create training
how to curate content
how to curate content for eLearning
how to design a scenario
how to design an online induction
how to design for the future
how to design learning
how to design online
how to develop
how to end a project
how to engage your learner
how to find course content
how to get clients
how to grow
how to improve healthcare
how to improve learner memory
how to improve retention in training
how to increase learning retention
how to learn design anthropology
how to make a decision
how to make behaviour change stick
how to make your eLearning social
how to plan an eLearning project
how to respond
how to respond to client briefs
how to sell my services
how to solve a HR problem
how to solve any problem as an instructional designer
how to start my own business
how to tell a story
how to think like an instructional designer
how to think strategically as a learning designer
how to update my eLearning
how to use design anthropology
how to use storytelling for eLearning
how to win contracts
how to win project work
how to write
how to write a client email
how to write a winning proposal
how to write an animation script
how to write for instructional design
how to write scenarios
howtowinfriendsandinfluencepeople
human-centred design for instructional designers
humanresourcesm
impactful learning
inductee needs
induction eLearning
infinite game
information architecture
innovation in learning and development
inspiration
instructional design mindset
instructional design process
instructional design resources
instructional design template
instructional design tips
interactive
kinaesthetic
learn from NASA
learn from your mistakes
learner attention span
learner engagement
learner motivation
learning campaigns
learning engagement
learning experience designer
learning scenarios
learning strategy
learning theory
learning transfer
learning trend
learningsolutions
learningstyles
learningtechnology
learningtrends
legal contracts
look and feel
make training stick
marketing advice
marketing for learning
marketing skills for learning designers
memorising information
mere exposure effect
mobilelearning
modernlearner
multiple choice questions
my elearning is not working
navigation bar
need to know information
new technology
newemployee
online induction
organisational change
organising content
outdated eLearning
partnership
peer to peer learning
performance conversations
personalbrand
pixar storytelling
post-testing questions
practical coaching
pre-testing questions
presentation tips
problem solving tool
project feedback
project planning
proposal template
public speaking
quiz questions
return on investment
reward and recognition
scenario activity
screen reader
self development
selfdevelopment
sharpenthesaw
simon sinek
six thinking hats
social eLearning
social learning
social media
sociallearning
socialmedia
socialplatform
solutions over problems
speaking to clients
statement of work
storyline 360
storyline template
storytelling
strategic decision making
strategic learning and development
strategic thinking
style guide
style guide template
sustainable learning
team improvement
team meetings
team problems
thinking hats
training company
training tip
unintended negative design consequences
universal design
user approval
user testing
userdesigner
video learning solution
video planning and logistics
videos in eLearning
virtual reality
visually appealing eLearning
voiceover artist
wellness conversation
what LMS is the best?
what is design anthropology
why improve healthcare quality
winning clients
working with clients
We inspire learning in the world of eLearning and instructional design.
Top 5 Writing Tips for Instructional Designers
Good writing is an essential skill for instructional designers. It is also one of the lowest-budget and most impactful ways to improve your eLearning experiences.
In this video, we'll go over my five writing tips for instructional designers. I gathered these tips both from my own experience creating content as an instructional designer and from common mistakes I have seen in the field.  
The tips are:
Use a Conversational Tone: People learn better from a less formal writing style.
Use the Active Voice: This will make your writing clear and concise.
Show, Don't Tell: Use imagery to help the reader "see" what you are describing.
Use Commas Correctly: Commas add clarity to your sentences.
Use Simple Language: Keeping your vocabulary and grammar simple helps your message stand out.
I also added quizzes so that you can test yourself as we move through the video. :)
As always thank you for your support!
Explore more content
Designing Engaging Learning Experiences with Clark Quinn
How to Become an Instructional Designer in 2023
The Best Instructional Design Models for Creating Great Learning Experiences
What is the ADDIE Model of Instructional Design? 2023 Guide
Explore by tag, join the id community.
Attend exclusive live events, connect with thousands of instructional designers, and be the first to know about our new content. Sign up below and you're in. It's free!
Already signed up? Log in at community.devlinpeck.com .
Content tags
Mailing list.
Solutions for
Educator & Staff Training
Improve compliance and deliver critical professional development with online courses and management system
Safety & Compliance
Inclusive Instruction & Interventions
Diversity & Inclusion
School Bus Driver
Cybersecurity Awareness
Facilities Maintenance
Child Sexual Abuse Prevention
Student Safety & Wellness Program NEW
Student Safety & Wellness Program
Keep students safe and healthy with safety, well-being, and social and emotional learning courses and lessons
Substance Misuse Prevention Courses
Mental Health & Well-Being Courses
Healthy Relationships Courses
Personal & Community Safety Courses
Professional Growth Management
Integrated software to manage and track evaluations and professional development and deliver online training
Professional Development Management
Evaluations Management
Anonymous Reporting & Safety Communications
Empower your school community to ask for help to improve school safety and prevent crises before they occur
Incident & EHS Management
Streamline safety incident reporting and management to improve safety, reduce risk, and increase compliance
Higher Education
Student Training
Increase safety, well-being, and belonging with proven-effective training on critical prevention topics
Sexual Assault Prevention
Alcohol & Drug Misuse Prevention
Diversity, Inclusion, & Belonging
Wellness & Safety
Career Readiness & Personal Development
Fraternity & Sorority Life
Faculty & Staff Training
Create a safe, healthy, and welcoming campus environment and improve compliance with online training courses
Harassment, Discrimination, & Sexual Assault Prevention
IT & Campus Security
Health & Safety
Human Resources & Workforce Management
Environmental Health & Facilities Management
Campus Climate Surveys
Simplify VAWA compliance with easy, scalable survey deployment, tracking, and reporting
Empower your faculty, staff, and students to take an active role in protecting themselves and others
Safety Training
Elevate performance and productivity while reducing risk across
MSHA Training
Industrial Skills Training
Close skills gap, maximize production, and drive consistency with online training
Core Industrial Skills
Preventative Maintenance
Electrical Maintenance
Continuous Improvement
Power Generation
Paper Manufacturing Training
Enhance worker expertise and problem-solving skills while ensuring optimal production efficiency.
HR / Professional Development
Provide role-specific knowledge, develop skills, and improve employee retention with career development training.
Anti-Harassment and Diversity, Equity & Inclusion
Navigate an ever-evolving workforce with DE&I and Harassment Prevention Compliance training
Learning Management System (LMS)
Assign, track, and report role-based skills and compliance training for the entire workforce
EHS Management
Track, Analyze, Report Health and Safety Activities and Data for the Industrial Workforce
Safety Communication
Enhance the safety for the industrial workforce with two-way risk communications, tools, and resources
Fire Departments
Training Management
A training management system tailored for the fire service--track all training, EMS recerts, skill evaluations, ISO, and more in one place
Training Management System
Skill Evaluations
Online EMS Recertification Training
Firefighter Continuing Education
Crew Shift Scheduling
Simplify 24/7 staffing and give firefighters the convenience of accepting callbacks and shifts from a mobile device
Checks & Inventory Management
Streamline truck checks, PPE inspections, controlled substance tracking, and equipment maintenance with a convenient mobile app
Controlled Substance Tracking
Exposure and Critical Incident Monitoring NEW
Exposure and Critical Incident Monitoring
Document exposures and critical incidents and protect your personnels' mental and physical wellness
Training Management and Recertification
A training management system tailored for EMS services—EMS online courses for recerts, mobile-enabled skill evaluations, and more
EMS Skill Evaluations
EMS Shift Scheduling
Simplify 24/7 staffing and give medics the convenience of managing their schedules from a mobile device
Inventory Management
Streamline vehicle checks, controlled substance tracking, and equipment maintenance with a convenient mobile app
Wellness Monitoring & Exposure Tracking NEW
Wellness Monitoring & Exposure Tracking
Law Enforcement
Training and FTO Management
Increase performance, reduce risk, and ensure compliance with a training management system tailored for your FTO/PTO and in-service training
Training Management System & FTO
Law Enforcement Online Training NEW
Academy Automation
POST and Regulatory Management
Early Intervention & Performance Management
Equip leaders with a tool for performance management and early intervention that helps build positive agency culture
Officer Shift Scheduling
Simplify 24/7 staffing and give officers the convenience of managing their schedules from a mobile device
Asset Mangagement & Inspections
Streamline equipment checks and vehicle maintenance to ensure everything is working correctly and serviced regularly
Post and Regulatory Management
Purpose-built standards and training software to manage compliance
911 Emergency Communications
Track and manage all your employee training, certifications, and policies in one system
Personnel Scheduling
Simplify shift scheduling and equip your Telecommunicators with an app to help manage their complex 24/7 schedules
Performance, Conduct & Early Intervention
Protect the mental wellbeing of your Telecommunicators and improve QA
Asset Management & Inspections
Simplify ECC inspections, maintenance, and inventory management
Federal & Military Training Management
A mission-ready ecosystem for training and compliance
Local Government Training Management
Technology to train, prepare, and retain your people
State Regulatory and Standards Management
Architecture, Engineering & Construction
Ensure licensed professionals receive compliance and CE training via online courses and learning management.
Online Continuing Education
Keep AEC staff licensed in all 50 states for 100+ certifications with online training
Architecture
Engineering
Construction
Project Management
Drive organizational success with training that grows skills and aligns with the latest codes and standards
Heath & Safety
Construction and Trades
Track, Analyze, Report Health and Safety Activities and Data for AEC Worksites
Enhance AEC workforce safety with two-way risk communications, tools, and resources
Anti-Money Laundering Training NEW
Anti-Money Laundering Training
Reduce risk in casino operations with Title 31 and Anti-Money Laundering training compliance
Employee Training
Deliver our leading AML and casino-specific online courses to stay compliant with national and state standards
Streamline training operations, increase employee effectiveness, and reduce liability with our LMS for casinos
Simplify incident reporting to OSHA and reduce risk with detailed investigation management
Employee Scheduling
Equip your employees with a mobile app to manage their schedules and simplify your 24/7 staff scheduling
Manufacturing
Chemical Processing
Pulp, Paper, & Tissue
Transmission & Distribution
Pharmaceutical & Biotech
Public Safety
EMS Agencies
State Regulatory & Standards
Local Government
Architecture & Engineering
Facilities Management
Course Center
Success Stories
Speak to an Expert
Resource Center
Expert insights to boost training
Resource type
Course Catalogs
Whitepapers/Guides
Product Brochures
Acquisitions
Vector Cares
Executive Team
Industry Honors
Elevate Training, Elevate Success
Firefighter
See All Industrial Courses
See All AEC Courses
See All Facilities Courses
See All Casino Courses
Tips for Writing Instructional and Training Material
February 15, 2021 10 min read
It's not easy to write well. Or, as Ernest Hemingway put it, "Easy writing makes hard reading."
As a writer, you want to do the difficult work so your reader doesn't have to. And while it's true that all types of writing are difficult, it's also true that each type of writing presents its own special challenges. That's definitely the case when it comes to writing instructional or training materials. So, we've created a list of tips and resources to help you write better, more effective training materials.
We hope you find these helpful; feel free to contribute your own ideas in the comments section below.
Please note this article REALLY is about WRITING , so it covers just a small amount of designing, developing, and delivering training materials. If you want a bigger, bird's-eye view of designing, developing, and delivering, you may find these articles helpful:
Effective Training Programs: 8 Steps to Success
Tips for Training Visuals
How to Write Learning Objectives (interview with Dr. Patti Shank)
How to Write Learning Assessments & Multiple-Choice Questions (interview with Dr. Patti Shank)
What Is Evidence-Based Training?
Learning Myths
Vector EHS Management Software  empowers organizations – from global leaders to local businesses – to improve workplace safety and comply with environmental, health, and safety regulations.
Learn more about how our software can save you valuable time and effort in recording, tracking, and analyzing your EHS activities.
Learn more about how we can help:
Incident Management Software  →
EHS Inspection Software   →
Key Safety Metrics Dashboard  →
Learning Management System (LMS)  and  Online Training Courses  →
Mobile Risk Communication Platform
Download our  EHS Management Software  Buyer's Guide .
General Writing Tips for Training Materials
The following writing tips apply to any kind of training materials: things people will read in a printed document, the narrated script of an online course course, the words on a computer screen, and more.
Know your audience (the trainees/learners)
Every aspect of creating training materials begins with knowing your audience. And so it follows it's true when you're writing training materials too.
Know the learners' conversational language, their reading abilities, their culture, their amount of time available for training, their interests, and more.
Write for your training audience
Once you've learned about your learners, keep their learning needs and characteristics in mind while writing for them.
Write to your training audience
Use the second person and refer to the learners as "you." Don't ignore the audience you're hoping to train by writing simply about work processes or machines. And don't write about the learners in the third-person–address them directly.
Use conversational language for training
Write the same way your audience talks. A lot of people fall into an artificial, formal style when they write training materials, even though it's harder for the audience to read. Avoid that. But remember, being conversational doesn't mean you should include lots of slang or potentially offensive language.
Tell stories to improve training
People are "hard-wired" to enjoy and remember stories. Don't just tell someone something– tell a story they can engage with . Stories also help to inspire the learners to apply what they learned after the training is done.
Click to read an extensive interview with Anna Sabramowicz about storytelling and training .
Put people in scenarios
People are more interested in something that's happening to someone else or to themselves. Put the learning experience inside the kind of scenario employees will be faced with on the job.
Use short words instead of big words
When possible, avoid using big words when a shorter, more familiar word will do. For example, write "buy" instead of "purchase" and "person" instead of "individual."
Here's a good article about using short words .
Use short and simple sentences
Long sentences may confuse your reader. This is even more true if the sentence structure is complex. So use short, simple sentences instead.
Here's a good resource about simple and complex sentences .
Keep the training short
There are limits to how much people can pay attention to, how much information they can process, and how much they can remember during training.
Just write about the important stuff your learners need to know. Don't add more material simply because you think it's interesting. Remember that everything you write should be focused on a learning objective . In training, less really is more (effective).
Here's a good article about how people learn .
Break your piece up into smaller "chunks"
Break your content into smaller parts, or "chunks." That's because most people can only keep 4-7 bits of information in their short-term memory without losing the information.
Here's a fuller explanation of chunking your instructional material .
Format your "chunks" visually for easy reading
Your computer gives you tons of tools to format those little chunks of information–use 'em.
Use headers to explain what each chunk covers, and put them in bold font. Use bulleted lists and tables to break information down so it's easier to scan and quickly understand. Present information in parallel structures.
Here's a fuller look at formatting written training materials to increase training effectiveness .
Write at an appropriate reading level
The average American reads at about a 7th or 8th grade level . So you should generally keep your writing at that level, too.
If you're writing for doctors, attorneys, and engineers, write at a higher level. If you're writing for people who don't speak English as their first language, write at a lower level.
Most word processors, including Microsoft Word, have a tool to analyze the readability of your material.
Don't explain things your training population already knows
Don't insult, bore, and turn off your audience by explaining things they already know. For example, if your goal is to train them how to make a common household item, don't start by explaining what the item is. It's a toaster–they know what a toaster is.
Here's more about how to keep material that's too basic out of your training materials .
Don't explain things your training population doesn't need to know
It's it's not necessary, leave it out. For example, if you're teaching learners to make a common household item, your training shouldn't start with a 15-minute history of that item's development over the past three centuries.
Avoid specialized language ("jargon") when possible
Every field has its own specialized language known as jargon . Jargon can be a useful type of shorthand or code for experts, but non-experts often don't understand what it means.
When you can, avoid using jargon in your training.
If you must use jargon, define it
If it's necessary to use jargon, make sure you explain it to the learners.
Write in the active voice
Active sentences tend to be shorter and less confusing. Passive sentences tend to be longer and more confusing. Stay active, my friend.
Here's a good resource on writing in the active voice .
Use strong, descriptive verbs
Avoid using forms of "to be." Using forms of to be, such as "is," "are," and "were," is not as memorable as using strong and descriptive verbs .
It's OK to be funny
A little humor helps. Don't think this is forbidden.
Of course, don't take this too far and use your training materials as a launchpad for your career as a stand-up comic. You're creating training material, remember? Also, although this probably goes without saying, offensive humor that insults, demeans, offends, or includes one of the "-ism's" forbidden at work isn't what you're going for here.
Here's a good article on t he use of humor in training , and here's a good example of the use of humor in training .
Be consistent with your terms
If you're identified something as a "widget" in your introduction, keep calling it a widget throughout. Don't suddenly call it a "whatchamacallit" in a later section just to shake things up.
Be careful with pronouns
When you refer to a noun by its name (example: refrigerator), everyone knows what you're talking about. If you begin using pronouns (example: it) instead, though, you may confuse people. Things get even more confusing if the learners can't tell if the "it" refers to a refrigerator or a toaster that you also mentioned.
Consider cutting down on your use of pronouns, and be careful to avoid confusion when you do use them.
It's OK to use contractions
It's fine to use contractions (for example, to use "don't" instead of "do not" and "can't" instead of "cannot"). In fact, it's good, because it sounds more conversational.
So go ahead and use contractions–it's good for the training.
Here's more about using contractions in training materials .
Don't let your subject matter expert (SME) do the writing
Subject matter experts, or SMEs, are bright people. They're passionate experts on the topic they're describing. This makes them prone to violate many of the rules we just discussed-even if they DO happen to be good writers, which isn't always true. Here are some more tips on working with SMEs .
Proofread several times
Always proofread your own materials. Do it several times. Read it aloud to yourself–this can really help. Don't just rely on your spell-checker (but yes, use it too).
Read it out loud to yourself
Careful readers may be saying "Hey, you just said that above." And that's true. But it bears stating again, plus several readers added that comment after reading this article (see comments below, for example), so I'm thinking maybe people missed it.
Have someone else review your writing
Even the best writers benefit from having someone else read their stuff to point out what's clunky or confusing.
Following the rules above should go far to get you writing effective training materials. Of course, the more you learn the better you'll be, so we've collected some additional resources for you below.
Writing Rules & Style Guides
This list of resources that will help you with any type of writing.
The Elements of Style
The classic high school style guide by Strunk & White that's still relevant in all fields today.
The Chicago Manual of Style
Probably the leading style guide.
The Associated Press Style Book
More relevant for journalists, but still useful.
Purdue Online Writing Lab (OWL)
A great resource for all things writing-related.
Grammar Girl
A fun and informative online guide to grammar.
An online writing app that helps you create better written materials for work. There's a free version and a premium, paid version.
Merriam-Webster Dictionary and Thesaurus
Or any good dictionary and thesaurus. This one is online and free, and we like their occasional informative videos.
Microsoft Manual of Style for Technical Publications
Helpful if you're writing about software.
More Tips for Writing Instructional & Training Material
Next, a list of resources to help you write instructional and training material. Obviously, this is nowhere near complete, but it's still helpful.
Write and Organization for Deeper Learning by Dr. Patti Shank
A great research-based book with 28 tips based on evidence for writing more effective training and instructional materials.
Storytelling in eLearning by Anna Sabramowicz
Anna Sabramowicz is a very good instructional designer who focuses on scenario-based learning that is firmly rooted in storytelling. This is a series of videos to help you get started.
"10 Types of Writing for eLearning" by Connie Malamed
A nice overview of the different styles of writing required in e-learning.
"8 Tips for Better Writing," by Connie Malamed
8 simple-yet-effective tips from a journalist.
"Less Text, More Learning" by Cathy Moore
A nice explanation of why fewer words = more learning.
"Why You Do Not Want to Sound Like a Robot" by Cathy Moore
An argument for conversational language-including contractions!
"How to Recognize Elearning Bloat" by Cathy Moore
How to know when you're writing too much.
"How to Get Everyone to Write Like Ernest Hemingway" by Cathy Moore
Good arguments in favor of lower reading levels.
"No More Spilled Ink: Writing for Instructional Design" by Connie Malamed
A great overview of writing issues for instructional designers.
"Writing Styles for eLearning Narration" by Tim Slade
A thoughtful, helpful discussion of writing for e-learning.
"Why You Need Scenario-Based e-Learning" by Connie Malamed
A podcast during which one of my favorite instructional designers, Connie Malamed, discusses the importance of scenarios in e-learning with another great instructional designer, Ruth Colvin Clark. Not as directly related to writing style as the other comments and links above, but worth your time nonetheless.
"How to Write Compelling Stories" by Connie Malamed
Another podcast hosted by Connie Malamed. In this one, she discussed the importance of storytelling in instructional materials and talks with noted author and storytelling expert Lisa Cron, author of Wired for Story.
" Using Plain English to Write eLearning Courses " by Saffron Interactive/The Spicy Learning Blog
Tips along the lines of the ones offered in this article.
What Are YOUR Thoughts about Writing Training Materials?
So, what about you? Have any good tips or resources for writing instructional or training materials? If so, we'd love to see them below in the comments section.
How to Write Learning Objectives
Download the guide below for tips on writing learning objectives.
Learning Objectives Guide
Write learning objectives for better workplace performance.
Improving Maintainability and Reliability at Your Organization
COVID-19 / Return-to-Work Checklist
Related Resources
OSHA Recordkeeping Assistance in 2024
December 13, 2023
Electrical Code Compliance: Introducing the New 2023 NEC® Course Series
September 26, 2023 min read
Toolkit: Onboard and Reinvest Your AEC Talent
Adopting the Latest AEC Courses to Maintain Licensing and Compliance
August 25, 2023 1 min read
On-the-Job Training (OJT): An Intro
March 7, 2023 7 min read
Onboarding Trends in Training: What's Out? What's In? What's Next
January 27, 2023 6 min read
Employee Onboarding: Ways to Shrink the Skills Gap and Create Opportunities
OSHA Form 300: Log of Work-Related Injuries and Illnesses
January 3, 2023 9 min read
Vector EHS Management Brochure
Valves Course Preview
National Manufacturing Day: October 6, 2023
October 4, 2023 min read
Onboard and Upskill with Confidence: Industrial Training that Makes an Impact
October 25, 2023
Explore our software solutions designed to help your organization succeed
The eLearning Coach
For designing effective learning experiences
10 Types Of Writing For eLearning
Writing for instructional design.
by Connie Malamed
When I started counting the types of writing for eLearning required to produce a course, I was stunned. One instructional designer can provide the skills of an  entire writing department .
Not only do we need skills for expository, creative, persuasive, and technical writing, but we often write about topics for which we know very little. Furthermore, our writing must be motivating while clearly delivering concepts, procedures, and facts.
Here, you'll find some brief guidelines focusing on each type of writing. We may do much of this writing in storyboards, so I omitted "writing for storyboards" as a separate type. What other types of writing for eLearning can you think of?
1. Writing On-screen Text
They Skim!  Nearly all types of online learning—from simple web pages to highly interactive multimedia—include on-screen text. Perhaps in prehistoric times, learners read everything that was on the screen. Today, people skim before they read, and learners may skip material unless they are highly engaged.
Requirements for On-screen.  Writing for eLearning should be lively but not self-conscious. It must relate to the learner's current world to give it meaning while providing them with something new. The on-screen text should consider people's limits for processing new information (around four chunks).
Mind-deadening?  When on-screen text accompanies audio, it is often displayed in short, pithy phrases, sometimes as bullet points. Although this can provide another channel for encoding information, many learners find it mind-deadening. See  alternatives to bullet lists  to get around the bullet point approach.
2. Writing Audio Scripts
Find the Spark.  Writing for the ear—to be heard—is quite different than writing to be read. Writing for audio is one more type of writing for which learning designers must be skilled. Like radio scripts, audio scripts should have a hook that sparks the imagination and entices the listener. We must draw the learner into our content, like a moth to a flame or an instructional designer to social media.
It's About Sound.  Word choices are critical when  writing for the ear , so pay attention to the sounds of words and the cadence of phrases. When it comes to scripting, less is more. Get away from your script for a few days (or hours if time is limited) and re-read it aloud. You'll then be able to tell what is extraneous and what will be difficult for a narrator to read.
Don't Mangle It.  You don't want your excellent script to get mangled, so I prefer to use professional narrators over AI voices, though my clients sometimes have differing opinions. For advice in this area, see  How to Choose Voice Over Talent .
3. Writing Video Scripts
Video is for Showing.  Many eLearning courses include videos. The basic rule for writing a video script is to "Show, don't tell." Writing for video is a skill that professionals spend a lifetime developing. But since we have to be good at every type of writing, we don't have that luxury. To develop scripting skills independently, it's wise to read, watch, listen, and practice all you can about writing for video.
How to Improve.  To move along more quickly, consider hiring a scriptwriter to watch the process or take a professional workshop or course. Try to tag along on a video shoot to get started. For more complex video scripts, you must think about the set, writing dialogue, character development, and camera angles. See  How to Write a Script for Video .
4. Technical Writing
Dull and Dry.  Writing for eLearning includes some of the driest content around. Many of us are involved in writing about technical subject matter. This includes how to use software, fix a digital device, or test a phone line. And let's be honest, the topics are often dull and bland.
A Dash of Creativity.  Technical writing requires an injection of creativity to engage an audience. It requires finding a way to connect with your readers, listeners, or users honestly. This might entail a dash of humor, a conversational style, or a brilliant metaphor. Oh. Did I mention technical writing needs to be succinct, clear, and accurate? Engagement usually means understanding the content, revising like mad, and testing it on users.
5. Writing Stories
It's Good Stuff. Storytelling is all the rage now, and for good reason. It ties concepts and facts together into meaningful knowledge. Educational research shows that storytelling helps people learn, retain, and retrieve the information embedded in a story. That's why people have been telling stories since ancient times.
What Stories Are.  Many formats of storytelling work well for training purposes. Introducing a short scenario where a character must solve a problem or issue in a workplace situation is effective for content presentation, discovery learning, practice activities, and test questions. More involved stories might provide an account of an event (actual or fictitious) and provide a theme for a lesson, a virtual environment, or an entire course.
Set-up, Problem, Resolution.  Scenarios and stories require a set-up where the writer provides an environment where characters can exist. The characters should resonate with the audience, and they need a problem to solve or a goal to achieve. Most importantly, according to story expert  Lisa Cron , the key to storytelling is how the protagonist changes.
Ideally, the problem or goal has an emotional component—there are consequences to making a particular decision. A more involved story might have unforeseen consequences—twists in the plot. Finally, there is a resolution, a teaching point, or a satisfying conclusion. Check out Hadiya Nuriddin's book  StoryTraining  to learn how to write stories for training.
6. Writing Test Questions
Would Rather Teach Brain Surgery.  I find writing reliable and valid test items to be more difficult than designing a course on brain surgery. The test item must completely correspond to the learning objective. Every word in the test item must have only one meaning, and every sentence can have only one interpretation, no matter who is reading it. The sentence structure should be easy to understand while simultaneously testing higher-order thinking skills.
Allot Lots o' Time.  Wherever writing assessment items fits into your design process, leave a great deal of time to complete this task. Tests should be fair, and writing assessment items requires a lot of thought and attention. See the other  articles about writing test items  if you want further guidelines.
7. Writing Glossary Definitions
Rewriting Definitions.  Instructional designers often find it necessary to include glossary terms in online courses. Although Subject Matter Experts may provide us with these definitions, they often need to be rewritten for clarity and to meet the needs of a specific audience. Often, we must write definitions with little to go on.
Don't Go Mad.  There are many challenges to writing glossary definitions. I know. I nearly went mad writing over 460 definitions for my iPhone app, Instructional Design Guru (no longer available). Here's some of what I learned:
Every word counts.
Remove extraneous words.
Use a consistent style for every definition.
Let someone else edit them.
These points may be valid for all writing, but if so, they are 120% true for glossary definitions.
8. Writing Interactions
It's Powerful.  Interactivity leverages the power of online learning, from simple drag-and-drop exercises to full-blown simulations and games. Instructional designers create interactions so learners can test new knowledge and skills in a safe and challenging or fun environment.
Three Types in One.  Interactivity doesn't just happen. Someone needs to create the interaction or game based on an instructional purpose. Instructional Designers must describe how an interaction works in a storyboard (one type of writing), create the interactive activity itself (another type of writing), and write instructions for the learners (see microcopy below).
9. Writing Microcopy
The Little Things.  Microcopy refers to the little instructions and phrases we use in eLearning and user interface design. Sentences like, "Click here for a definition, even though you should already know it." or "If you do not pass this super fair test, please resign from your current position." Perhaps that's the microcopy you wish you could write some days.
User Experience.  Don't let your microcopy be an afterthought. Keep it succinct, with the right amount of detail and well-chosen words. The clarity of your mini-instructions affects the user experience. A frustrated learner will become unmotivated and, as a result, will get less out of the learning experience. Consider writing microcopy to be a critical task for effective eLearning. Here are more guidelines for  writing microcopy .
10. Copywriting
Defined. Do you ever write the description of a course for an online catalog, learning management system, or newsletter? Are you responsible for enticing employees to enroll in a non-required course? If so, you're involved in copywriting—using language to persuade someone to take a specific and measurable action, such as taking a course, using a product, or listening to an expert. AIDA. Copywriters often refer to a formula with the acronym AIDA, which has some similarities to ADDIE. The AIDA formula goes like this: A is for Attention-grab your audience's attention; I is for Interest-hold their interest; D is for Desire-emphasize the benefits, using real examples if possible; and A is for Action-provide a call to action, such as encouraging someone to sign up for a course.
How to Improve
Whenever I hear writers speak about their craft, the one consistent piece of advice they give is this, "practice, practice, practice." You have to start writing to improve your writing. Always have a second person read your work to catch errors, awkward wording, and sentences you need to streamline. For some new approaches, see  Supercharge Your Writing for Instructional Design.
October 13, 2022 at 9:37 am
Hi Christine, I responded to this in an email. But, I thought I'd answer here also in case someone else is interested. It sounds like you have good writing skills and perhaps some knowledge of graphic design. That's really good. Next, you should study learning theory. See Julie Dirksen's book, Design for How People Learn. It's a fun and friendly approach to cognitive psychology. Also, you can take my free 12-lesson email course about starting a career in instructional design. Sign up at Breaking Into Instructional Design . I also have a membership community with lots of courses, live events, good speakers, an ID Tool Kit, etc. at Mastering Instructional Design. I hope this helps and I think you can do it! Best, Connie p.s. See my article about Talent Stacking.
October 12, 2022 at 1:59 am
Hi Connie —
I'd like to learn more about the field of instructional design since eLearning is a niche I'm hoping to focus on with my copy and content writing. I've done tech writing for user manuals, and really enjoyed the graphic design class I took as part of the training for my Technical Communications certificate about 20 years ago.
Lately, I've been wishing I'd gone back to school for instructional design instead of a different career direction I took about 6 years ago, but am hoping there's some way to get "up to speed" with this field enough to be able to WRITE about it now.
Leave a Reply
Your email address will not be published. Required fields are marked *
This site uses Akismet to reduce spam. Learn how your comment data is processed .
Design for Learning: Principles, Processes, and Praxis
(2 reviews)
Jason K. McDonald, Brigham Young University
Richard E. West, Brigham Young University
Copyright Year: 2021
Publisher: EdTech Books
Language: English
Formats Available
Conditions of use.
Learn more about reviews.
Reviewed by Blevins Samantha, Instructional Designer & Learning Architect, Radford University on 1/12/23
This book is a comprehensive look at the ever evolving field of instructional design, sometimes referred to as learning design. Both up to date practical implications, as well as theoretical underpinnings are included, giving a holistic view of... read more
Comprehensiveness rating: 5 see less
This book is a comprehensive look at the ever evolving field of instructional design, sometimes referred to as learning design. Both up to date practical implications, as well as theoretical underpinnings are included, giving a holistic view of the field.
Content Accuracy rating: 5
This text appears to be free from errors and bias.
Relevance/Longevity rating: 5
This text is extremely relevant for those just entering the field of instructional design, but can also be used as a review of current practices by those currently working in the field. Relevant research for the field is included, and the content could be easily updated as relevant research is published and presented.
Clarity rating: 4
Clarity of the chapters varies throughout the text, but overall it is well written and easy to follow. The text includes many examples and case studies are included and can be easily used on a one-off basis or in a more comprehensive way.
Consistency rating: 4
The text is well organized and all chapters follow a similar format. Included are figures, case students, examples, tables, and videos in a way that enhance the text. However, reflective exercises are sometimes included in chapters, which would be even more helpful and valuable if they were included in every single chapter.
Modularity rating: 4
The text would serve as a holistic reading for a course/program, or could easily be used in sections as deemed appropriate. Some of the chapters are hefty, so it would take some time for an instructor to decide what chapters/sections would be appropriate for their own course.
Organization/Structure/Flow rating: 5
The text is clear and easy to follow. Each section is thoughtfully organized into its respective theme.
Interface rating: 5
The text is easy to navigate. Audio files of each chapter are also available, which is a great exampled of including universal design priciples.
Grammatical Errors rating: 5
I did not encounter any grammatical errors.
Cultural Relevance rating: 5
The text includes a diverse representation of the field, both in viewpoints and through the inclusion of a variety of races, genders and backgrounds.
Reviewed by Pamela Sullivan, Professor, James Madison University on 10/19/22
Design for Learning: Principles, Processes and Praxis is a comprehensive view of instructional design intended to both facilitate an introductory level of knowledge and to review the current practices of design for practitioners. These dual... read more
Design for Learning: Principles, Processes and Praxis is a comprehensive view of instructional design intended to both facilitate an introductory level of knowledge and to review the current practices of design for practitioners. These dual intentions result in an expansive review of knowledge and practices contained with a mammoth thirty-six chapter text. The authors/editors stated goals for utilizers of this text are to help complete a basic design project and to help create effective and engaging learning environments by exploring the current design thinking. While those dual purposes can and do lead to a great deal of information included within this text, each chapter stands on its own and it would be entirely possible to create a smaller set of readings customized to individual purposes from within this resource. The index and table of contents are helpful in organizing smaller groups of readings.
This text appears to be accurate, error-free, and unbiased.
Because this text is intended for beginning learners in the field or as a review of current practices, it does focus on content that both remains relevant and is timeless research inherent to the field, as well as more up-to-date practices and implementation of said research. The very focused chapters make it possible to update information on an on-going basis whilst continuing access to the literature reviews that wouldn't change. These updates would be straightforward and easy to implement by simply updating the affected chapters.
The clarity of the text did vary between chapters but overall the text was very well-written. Although some chapters contained more technical information than others, jargon was avoided and the information was adequately explained for the beginning level readers comprising the stated audience for the text. Many examples and case studies were provided to illuminate the ideas presented
All of the chapters in this text are well-organized and follow a similar format. They include figures, tables, case studies, examples, and videos when appropriate to illustrate the ideas in the text. These additions to the text are quite helpful and useful. However, some of the chapters also contain reflective exercises to aid the reader in summarizing or applying the information and some chapters do not. This is unfortunate as those exercises are quite helpful for beginners to the field. Several chapters are also reprints, by permission, of work originally printed elsewhere, and these chapters are often formatted differently than others in the text. An instructor may need to carefully filter these chapters to ensure students follow the flow of information. Similarly, there are stylistic differences between chapters, expected in an edited work, but something an instructor might need to account for to students. One example of this is the included videos, some are embedded within the text while some are presented as a set of links within a table. As an instructor, noting this and including explicit instructions for your students as to whether and when to watch the videos might be important for a successful class experience.
Modularity rating: 5
This text lends itself to subdivision into smaller reading sections, in fact, with thirty-six chapters, it might be necessary. The text is grouped in sections with several chapters included in each section and a brief introduction at the beginning of each section. The section organization is well-thought out and described for the reader, however, the chapters contained within could benefit from reorganizing and better links between them. Information varied quite a bit across chapters, from general to highly specific, and it will take time as an instructor to sort through which chapters provide the best fit for class purposes. Conversely, some information is repeated several times across different chapters as well.
The topics in the text are presented in a clear, logical fashion. The sections are helpful in organizing the chapters into themes to support the overall goals of the text.
The text is easily navigable. Display features and items such as videos work as integrated into the text. Each chapter is available as an audio file as well, in an excellent example of universal design.
The text contains no grammatical errors.
This text includes chapters by a diverse set of authors and while the representation of a variety of races, genders, backgrounds in examples and videos also varies by chapter, across the entire text there is a diverse representation.
Table of Contents
Introduction
Understanding 1. Becoming a Learning Designer 2. Designing for Diverse Learners 3. Conducting Research for Design 4. Determining Environmental and Contextual Needs 5. Conducting a Learner Analysis
Exploring 6. Problem Framing 7. Task and Content Analysis 8. Documenting Instructional Design Decisions
Creating 9. Generating Ideas 10. Instructional Strategies 11. Instructional Design Prototyping Strategies
Evaluating 12. Design Critique 13. The Role of Design Judgment and Reflection in Instructional Design 14. Instructional Design Evaluation 15. Continuous Improvement of Instructional Materials
Sources of Design Knowledge 16. Learning Theories 17. The Role of Theory in Instructional Design 18. Making Good Design Judgments via the Instructional Theory Framework 19. The Nature and Use of Precedent in Designing 20. Standards and Competencies for Instructional Design and Technology Professionals
Instructional Design Processes 21. Design Thinking 22. Robert Gagné and the Systematic Design of Instruction 23. Designing Instruction for Complex Learning 24. Curriculum Design Processes 25. Agile Design Processes and Project Management
Designing Instructional Activities 26. Designing Technology-Enhanced Learning Experiences 27. Designing Instructional Text 28. Audio and Video Production for Instructional Design Professionals 29. Using Visual and Graphic Elements While Designing Instructional Activities 30. Simulations and Games 31. Designing Informal Learning Environments 32. The Design of Holistic Learning Environments 33. Measuring Student Learning
Design Relationships 34. Working With Stakeholders and Clients 35. Leading Project Teams 36. Implementation and Instructional Design
Ancillary Material
Submit ancillary resource
About the Book
Our purpose in this book is twofold. First, we introduce the basic skill set and knowledge base used by practicing instructional designers. We do this through chapters contributed by experts in the field who have either academic, research-based backgrounds, or practical, on-the-job experience (or both). Our goal is that students in introductory instructional design courses will be able to use this book as a guide for completing a basic instructional design project. We also hope the book is useful as a ready resource for more advanced students or others seeking to develop their instructional design knowledge and skills.
About the Contributors
Dr. Jason K. McDonald is an Associate Professor of Instructional Psychology & Technology at Brigham Young University and the program coordinator of the university's Design Thinking minor. He brings twenty years of experience in industry and academia, with a career spanning a wide-variety of roles connected to instructional design: face-to-face training; faculty development; corporate eLearning; story development for instructional films; and museum/exhibit design. He gained this experience as a university instructional designer; an executive for a large, international non-profit; a digital product director for a publishing company; and as an independent consultant.
Dr. McDonald's research focuses around advancing design practice and design education. He studies design as an expression of certain types of relationships with others and with the world, how designers experience rich and authentic ways of being human, the contingent and changeable nature of design, and design as a human accomplishment (meaning how design is not a natural process but is created by designers and so is open to continually being recreated by designers).
At BYU, Dr. McDonald has taught courses in instructional design, media and culture change, project management, learning psychology, and design theory.
Dr. Richard E. West is an associate professor of Instructional Psychology and Technology at Brigham Young University. He teaches courses in instructional design, academic writing, qualitative research methods, program/product evaluation, psychology, creativity and innovation, technology integration skills for preservice teachers, and the foundations of the field of learning and instructional design technology.
Dr. West's research focuses on developing educational institutions that support 21st century learning. This includes teaching interdisciplinary and collaborative creativity and design thinking skills, personalizing learning through open badges, increasing access through open education, and developing social learning communities in online and blended environments. He has published over 90 articles, co-authoring with over 80 different graduate and undergraduate students, and received scholarship awards from the American Educational Research Association, Association for Educational Communications and Technology, and Brigham Young University.
Contribute to this Page
eLearning & Training Video Script Writing: Instructional Design Best Practices
How does your company conduct orientation, train employees, and prepare staff for new projects?
Why Video-Based Learning?
Are training videos effective, styles of video-based learning, instructional design best practices for elearning & training video script writing, what is video-based learning, the bottom line.

If your employees must undergo company-led annual training, what method(s) do you use? With today's technologies, video-based learning is both an effective and economical way to educate and inform personnel.
Whether it's with interactive training to teach a new concept, an animated screencast to explain how to use internal software, or a how-to video to teach the company's mission and history, elearning continues to grow in popularity. Find out why video-based learning is so vital, and learn instructional design best practices when crafting your elearning videos or courses.
Video-based learning uses different formats of video (such as animation or live-action video) to share knowledge or teach skills. Most of us use video-based learning often (consider, for example, the effectiveness of YouTube tutorials!). In recent years, corporations have caught on to the ease of training video script writing and the effectiveness of video-based learning and have adopted it for orientations, training, and more.
Considering how difficult (and costly!) it can be to schedule in-person training seminars, it is no wonder that e-learning is now the number one area of spending for learning and development ("The Rise of E-learning," Chief Learning Officer, 2020).
Why is it so popular? Video-based learning is an effective and economical way for corporations to relay their messages to their audience. In addition, eLearning allows corporations to control their message and branding in a way that they cannot with instructor-led orientations or training.
Online training videos are not only easy to distribute, but they provide higher retention levels than the traditional classroom: learners recall merely 10% of textual content, yet recall 65% of visual content and 95% of audio-visual content (Crockett, 2010). According to a Forrester Research report, video-based learning is also the preferred method of instruction: employees are 75% more likely to watch a video than to read a document, email, or article (2019).
There are many styles and forms of video-based learning. Visual styles can include voice-overs with stock footage, animated videos, screencast videos, and whiteboard videos. (For full descriptions of these styles of elearning, check out our article The 5 eLearning Video Animation Styles.
Video-based learning can take on many different forms, including the following:
How-to videos : How-to videos do what the name suggests: they explain how to do something, like a process. Examples include software tutorials, step-by-step process instructions, and high-level process overviews.
Thought leadership/advanced concepts videos: a thought leadership video (also called an advanced concepts video) typically explains a more complex process or thought. the purpose of writing these training video scripts is often to sell an idea or persuade the audience about a topic..
Subject matter expert (SME) videos: SMEs utilize a person considered to be knowledgeable on a certain topic. They can be live-action or animated: live-action videos typically interview the expert, while animated videos use the subject matter expert as the narrator. Check out our article eLearning SMEs and Animated Characters for more information about using SMEs with animation, and consult our article Create a Better Course by Interviewing a Subject Matter Expert for video and interview tips.
Scenario-based videos: Scenario-based videos contain situation-based characters and an overview of a situation. They serve many purposes: in general, the training video script writing for these types of videos is to present a theme or a concept so that the learner better understands a scenario or differing point of view.
Storytelling: Storytelling videos do just what their name says: they tell a story! Check out our article Storytelling for Video eLearning for the best ways to use storytelling for elearning.
Get to know your client's needs
Pre-production work is key: make sure you know what the client wants, what the message is, and who the audience is (or, if you are the client, make sure you provide this information). Be sure to establish good communication between all parties (SMEs, narrators, writers, animators) early on: this will help everyone stick to deadlines and deliver the best training video script writing to produce the best video.
Brainstorm with purpose
Begin with the objective. What is the purpose of this video? What are we trying to achieve, and who is our audience? From there, decide what type of video will best meet these needs. Not sure which style would be best? Check out NinjaTropic's eLearning Video Portfolio for some inspiration.
Always have a clear and concise outline. When creating an outline, make sure to consider the flow from topic to topic: transitions are key! Use transition sentences, and link to previous ideas for better continuity. Finally, be sure to break information into easy-to-digest pieces: remember that your users are watching this, not reading. Consider this and pace your video accordingly.
Tell a story/solve a problem
Make sure that, above all, your video's content is informative. Use imagery and metaphors when appropriate to help with retention, and be sure to answer questions and provide information. By doing so, you are providing an incentive for watching the video, and you're making sure users leave with the information they came to the video to learn.
Consider tone
This is your video: you get to choose the style and the tone that best reflects your company and the video's purpose! Decide on a tone that will best connect with your audience (conversational, folksy, sophisticated, etc.), and then determine the role of the narrator. Is this person a colleague or peer? An expert? A teacher? Or maybe an omniscient narrator? The style (first person, second person, or third person) and the tone will vary based on this decision. The language will change as well. For example, a subject matter expert might use more formal language, while a colleague or peer might speak more informally and use contractions.
Brand accordingly
Remember that an elearning video is a fantastic opportunity to brand your company. Use your organization's logos, slogans, and mottos throughout the video to keep your branding consistent. If you need some inspiration or tips, check out our article about Microlearning Video as a Branding Strategy .
Finish with a call to action
What's next for your viewer after they watch your video? Your video should end by prompting them to take action. This might be asking them to watch a follow-up or related video, to learn more via a blog post, or to contact your company for more information. Be sure your script and video incorporate the appropriate "next steps" for your viewer.
Be sure to fact check
Thoroughness is essential in an elearning video project. Prior to production, make sure the contents are accurate and up to date!
When it comes to style and form; consider your options: eLearning provides many! Don't miss out on the opportunities to brand your organization: incorporating branding is simple with video-based learning. Be consistent and thorough throughout the project, and always keep your user in mind. Make the video you would want to watch if you were in their shoes!
Will you be hiring an animator for your eLearning video? Be sure to read our article 3 Skills Your eLearning Animator Needs for Amazing Videos to ensure you hire the right person. Or perhaps you need some inspiration on training videos overall? Our blog articles will provide you with the information and inspiration needed to do just that! Better yet, contact Ninja Tropic and let us help you craft your ideal video-based learning program.
How to make your eLearning content Accessible
What is 508 compliance, using 508 accessibility tools for color contrast in elearning videos, let's explore the animation process, your title goes here.
Your content goes here. Edit or remove this text inline or in the module Content settings. You can also style every aspect of this content in the module Design settings and even apply custom CSS to this text in the module Advanced settings.
Our Services
Custom learning solutions Corporate training Our work
Ninja Tropic
About us Get a quote
Free resources
Blog Case studies Learning Lab
Phone: (+1) 480 567-7539 Email: [email protected]
Classroom Q&A
With larry ferlazzo.
In this EdWeek blog, an experiment in knowledge-gathering, Ferlazzo will address readers' questions on classroom management, ELL instruction, lesson planning, and other issues facing teachers. Send your questions to [email protected]. Read more from this blog.
Four Strategies for Effective Writing Instruction
(This is the first post in a two-part series.)
The new question-of-the-week is:
What is the single most effective instructional strategy you have used to teach writing?
Teaching and learning good writing can be a challenge to educators and students alike.
The topic is no stranger to this column—you can see many previous related posts at Writing Instruction .
But I don't think any of us can get too much good instructional advice in this area.
Today, Jenny Vo, Michele Morgan, and Joy Hamm share wisdom gained from their teaching experience.
Before I turn over the column to them, though, I'd like to share my favorite tool(s).
Graphic organizers, including writing frames (which are basically more expansive sentence starters) and writing structures (which function more as guides and less as "fill-in-the-blanks") are critical elements of my writing instruction.
You can see an example of how I incorporate them in my seven-week story-writing unit and in the adaptations I made in it for concurrent teaching.
You might also be interested in The Best Scaffolded Writing Frames For Students .
Now, to today's guests:
'Shared Writing'
Jenny Vo earned her B.A. in English from Rice University and her M.Ed. in educational leadership from Lamar University. She has worked with English-learners during all of her 24 years in education and is currently an ESL ISST in Katy ISD in Katy, Texas. Jenny is the president-elect of TexTESOL IV and works to advocate for all ELs:
The single most effective instructional strategy that I have used to teach writing is shared writing. Shared writing is when the teacher and students write collaboratively. In shared writing, the teacher is the primary holder of the pen, even though the process is a collaborative one. The teacher serves as the scribe, while also questioning and prompting the students.
The students engage in discussions with the teacher and their peers on what should be included in the text. Shared writing can be done with the whole class or as a small-group activity.
There are two reasons why I love using shared writing. One, it is a great opportunity for the teacher to model the structures and functions of different types of writing while also weaving in lessons on spelling, punctuation, and grammar.
It is a perfect activity to do at the beginning of the unit for a new genre. Use shared writing to introduce the students to the purpose of the genre. Model the writing process from beginning to end, taking the students from idea generation to planning to drafting to revising to publishing. As you are writing, make sure you refrain from making errors, as you want your finished product to serve as a high-quality model for the students to refer back to as they write independently.
Another reason why I love using shared writing is that it connects the writing process with oral language. As the students co-construct the writing piece with the teacher, they are orally expressing their ideas and listening to the ideas of their classmates. It gives them the opportunity to practice rehearsing what they are going to say before it is written down on paper. Shared writing gives the teacher many opportunities to encourage their quieter or more reluctant students to engage in the discussion with the types of questions the teacher asks.
Writing well is a skill that is developed over time with much practice. Shared writing allows students to engage in the writing process while observing the construction of a high-quality sample. It is a very effective instructional strategy used to teach writing.
'Four Square'
Michele Morgan has been writing IEPs and behavior plans to help students be more successful for 17 years. She is a national-board-certified teacher, Utah Teacher Fellow with Hope Street Group, and a special education elementary new-teacher specialist with the Granite school district. Follow her @MicheleTMorgan1:
For many students, writing is the most dreaded part of the school day. Writing involves many complex processes that students have to engage in before they produce a product—they must determine what they will write about, they must organize their thoughts into a logical sequence, and they must do the actual writing, whether on a computer or by hand. Still they are not done—they must edit their writing and revise mistakes. With all of that, it's no wonder that students struggle with writing assignments.
In my years working with elementary special education students, I have found that writing is the most difficult subject to teach. Not only do my students struggle with the writing process, but they often have the added difficulties of not knowing how to spell words and not understanding how to use punctuation correctly. That is why the single most effective strategy I use when teaching writing is the Four Square graphic organizer.
The Four Square instructional strategy was developed in 1999 by Judith S. Gould and Evan Jay Gould. When I first started teaching, a colleague allowed me to borrow the Goulds' book about using the Four Square method, and I have used it ever since. The Four Square is a graphic organizer that students can make themselves when given a blank sheet of paper. They fold it into four squares and draw a box in the middle of the page. The genius of this instructional strategy is that it can be used by any student, in any grade level, for any writing assignment. These are some of the ways I have used this strategy successfully with my students:
* Writing sentences: Students can write the topic for the sentence in the middle box, and in each square, they can draw pictures of details they want to add to their writing.
* Writing paragraphs: Students write the topic sentence in the middle box. They write a sentence containing a supporting detail in three of the squares and they write a concluding sentence in the last square.
* Writing short essays: Students write what information goes in the topic paragraph in the middle box, then list details to include in supporting paragraphs in the squares.
When I gave students writing assignments, the first thing I had them do was create a Four Square. We did this so often that it became automatic. After filling in the Four Square, they wrote rough drafts by copying their work off of the graphic organizer and into the correct format, either on lined paper or in a Word document. This worked for all of my special education students!
I was able to modify tasks using the Four Square so that all of my students could participate, regardless of their disabilities. Even if they did not know what to write about, they knew how to start the assignment (which is often the hardest part of getting it done!) and they grew to be more confident in their writing abilities.
In addition, when it was time to take the high-stakes state writing tests at the end of the year, this was a strategy my students could use to help them do well on the tests. I was able to give them a sheet of blank paper, and they knew what to do with it. I have used many different curriculum materials and programs to teach writing in the last 16 years, but the Four Square is the one strategy that I have used with every writing assignment, no matter the grade level, because it is so effective.
'Swift Structures'
Joy Hamm has taught 11 years in a variety of English-language settings, ranging from kindergarten to adult learners. The last few years working with middle and high school Newcomers and completing her M.Ed in TESOL have fostered stronger advocacy in her district and beyond:
A majority of secondary content assessments include open-ended essay questions. Many students falter (not just ELs) because they are unaware of how to quickly organize their thoughts into a cohesive argument. In fact, the WIDA CAN DO Descriptors list level 5 writing proficiency as "organizing details logically and cohesively." Thus, the most effective cross-curricular secondary writing strategy I use with my intermediate LTELs (long-term English-learners) is what I call "Swift Structures." This term simply means reading a prompt across any content area and quickly jotting down an outline to organize a strong response.
To implement Swift Structures, begin by displaying a prompt and modeling how to swiftly create a bubble map or outline beginning with a thesis/opinion, then connecting the three main topics, which are each supported by at least three details. Emphasize this is NOT the time for complete sentences, just bulleted words or phrases.
Once the outline is completed, show your ELs how easy it is to plug in transitions, expand the bullets into detailed sentences, and add a brief introduction and conclusion. After modeling and guided practice, set a 5-10 minute timer and have students practice independently. Swift Structures is one of my weekly bell ringers, so students build confidence and skill over time. It is best to start with easy prompts where students have preformed opinions and knowledge in order to focus their attention on the thesis-topics-supporting-details outline, not struggling with the rigor of a content prompt.
Here is one easy prompt example: "Should students be allowed to use their cellphones in class?"
Swift Structure outline:
Thesis - Students should be allowed to use cellphones because (1) higher engagement (2) learning tools/apps (3) gain 21st-century skills
Topic 1. Cellphones create higher engagement in students...
Details A. interactive (Flipgrid, Kahoot)
B. less tempted by distractions
C. teaches responsibility
Topic 2. Furthermore,...access to learning tools...
A. Google Translate description
B. language practice (Duolingo)
C. content tutorials (Kahn Academy)
Topic 3. In addition,...practice 21st-century skills…
Details A. prep for workforce
B. access to information
C. time-management support
This bare-bones outline is like the frame of a house. Get the structure right, and it's easier to fill in the interior decorating (style, grammar), roof (introduction) and driveway (conclusion). Without the frame, the roof and walls will fall apart, and the reader is left confused by circuitous rubble.
Once LTELs have mastered creating simple Swift Structures in less than 10 minutes, it is time to introduce complex questions similar to prompts found on content assessments or essays. Students need to gain assurance that they can quickly and logically explain and justify their opinions on multiple content essays without freezing under pressure.
Thanks to Jenny, Michele, and Joy for their contributions!
Please feel free to leave a comment with your reactions to the topic or directly to anything that has been said in this post.
Consider contributing a question to be answered in a future post. You can send one to me at [email protected] . When you send it in, let me know if I can use your real name if it's selected or if you'd prefer remaining anonymous and have a pseudonym in mind.
You can also contact me on Twitter at @Larryferlazzo .
Education Week has published a collection of posts from this blog, along with new material, in an e-book form. It's titled Classroom Management Q&As: Expert Strategies for Teaching .
Just a reminder; you can subscribe and receive updates from this blog via email (The RSS feed for this blog, and for all Ed Week articles, has been changed by the new redesign—new ones are not yet available). And if you missed any of the highlights from the first nine years of this blog, you can see a categorized list below.
This Year's Most Popular Q&A Posts
Race & Racism in Schools
School Closures & the Coronavirus Crisis
Classroom-Management Advice
Best Ways to Begin the School Year
Best Ways to End the School Year
Student Motivation & Social-Emotional Learning
Implementing the Common Core
Facing Gender Challenges in Education
Teaching Social Studies
Cooperative & Collaborative Learning
Using Tech in the Classroom
Student Voices
Parent Engagement in Schools
Teaching English-Language Learners
Reading Instruction
Writing Instruction
Education Policy Issues
Differentiating Instruction
Math Instruction
Science Instruction
Advice for New Teachers
Author Interviews
Entering the Teaching Profession
The Inclusive Classroom
Learning & the Brain
Administrator Leadership
Teacher Leadership
Relationships in Schools
Professional Development
Instructional Strategies
Best of Classroom Q&A
Professional Collaboration
Classroom Organization
Mistakes in Education
Project-Based Learning
I am also creating a Twitter list including all contributors to this column .
The opinions expressed in Classroom Q&A With Larry Ferlazzo are strictly those of the author(s) and do not reflect the opinions or endorsement of Editorial Projects in Education, or any of its publications.
Sign Up for EdWeek Update
Edweek top school jobs.
Sign Up & Sign In
Sign up free
10 Instructional Design Examples
June 10, 2022
Jeanellie Avelino
What is instructional design? Instructional design is the process of creating and designing learning products. It sounds simple on the surface, but it's actually easier said than done. A good instruction design must be carefully crafted to ensure that learners will receive the best possible learning outcomes. In other words, it must be engaging and interactive, on top of being informative. Let's have a look at some instructional design examples that you can include in your instructional design training that will help improve your learning materials. 
1. Microlearning
Even the best instructional design books will tell you microlearning is essential to instructional design . Microlearning involves structuring learning materials into short and targeted segments that won't take more than 20 minutes to complete. A buzzword in the world of instructional design, it's deemed as one of the most effective ways to capture the attention of the millennial workforce, who are known for their short attention spans.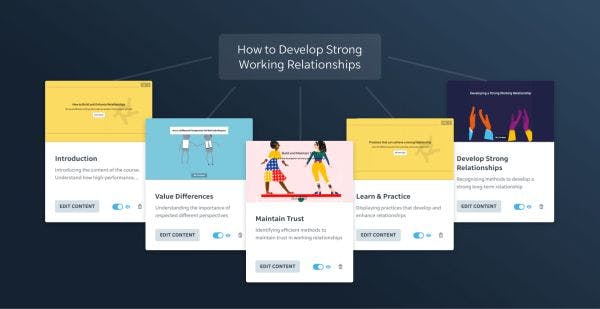 Microlearning allows learners to absorb a small amount of information instead of reading a large number of modules or watching hour-long video lectures. And since this instructional design example won't overload them with too much content in just one sitting, it significantly results in higher learning retention and recall. 
The marketplace has an array of platforms and training software that can help you build and design your bite-sized instruction material. Among the most recommended ones is EdApp , an award-winning instructional design platform that's available for free to everyone. It takes pride in its drag-and-drop authoring tool, which houses 80+ ready-made templates that have been structured to follow a microlearning approach. It's so easy and intuitive that you can design your microlearning content in the morning and distribute it right away in the afternoon.
Sign up for Free and Start Using The Best Instructional Design Platform!
2. Gamified Learning
Gamified learning is a popular instructional design example that uses gamification elements to make a learning product more engaging and interactive. The idea is to deliver instructional materials in the form of games, like jumbles, finding a word, or true or false, to overcome the boring and monotonous aspects of learning.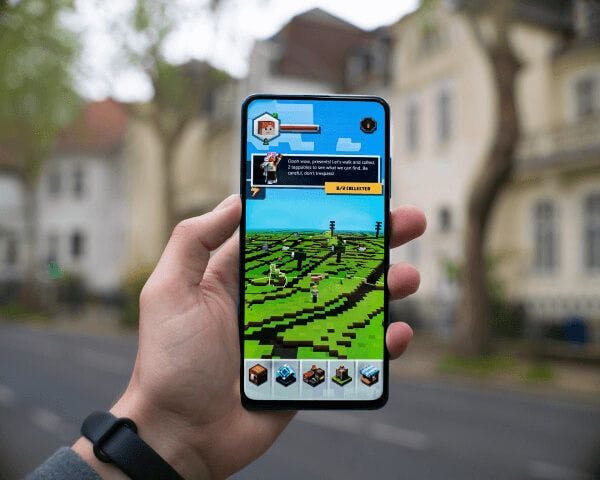 This instructional design example regularly sees completion rates of up to 90% , which is far higher than a traditional courseware. This is primarily because gamified learning turns your core content into a game context, which is undoubtedly more fun and engaging than just a simple PDF or PowerPoint presentation. 
With EdApp, gamifying your instructional material doesn't have to be expensive or time-consuming. It has in-built game templates ready to be populated with your learning content – no programming or coding needed. You can even enable weighted scores or timers to make it even more challenging and exciting. Game elements like leaderboards and rewards can also be activated to foster healthy competition.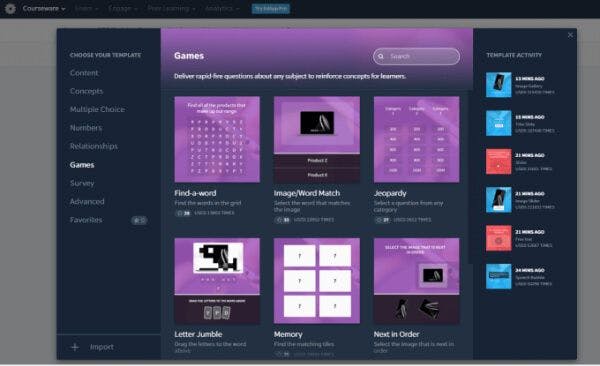 3. Story-based design
Storytelling in instructional design typically includes a storyline or narrative, which aims to put learners in a relatable scenario. It brings life to otherwise boring information and static data that most learners will never bother to read anyway. Adding story elements and anecdotal evidence pique the interest of learners, resulting in higher participation and engagement rate. They also trigger emotions and motivate learners to work even harder and perform better.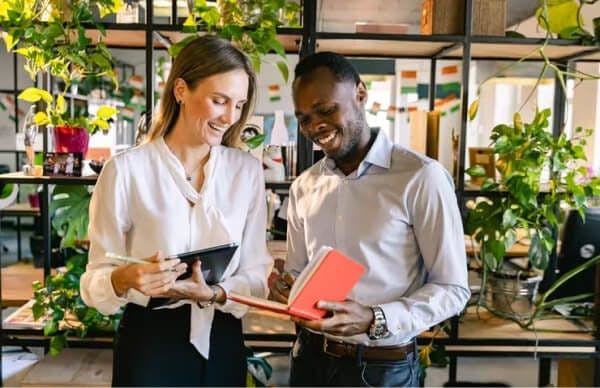 Planning to spice up your training with storytelling? Applying this instruction design example to your learning product isn't exactly rocket science, and it can be learned through training and exercises. Browse our list of free storytelling training courses to find the best training that will help expand your knowledge of storytelling and learn how to put it into practice.
4. Scenario-based learning
Scenario-based learning (SBL), as its name suggests, leverages interactive scenarios or real-life situations to impart knowledge. This instructional design example is mostly used for topics that are too complex to explain in a course. While it sounds relatively similar to storytelling, scenario-based is more direct and realistic. It's non-linear, plus it often involves real-world examples where learners are allowed to provide their feedback, apply their knowledge, and practice their skills. Placing them in realistic situations increases the likelihood of them engaging with your instructional material and grasping the concepts better.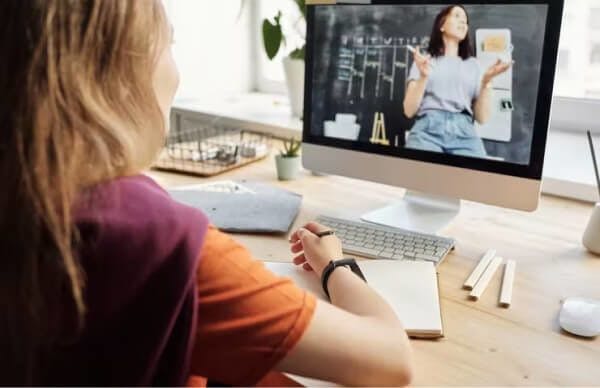 One good example is by recreating real-life scenarios through Virtual Reality (VR) technology. This scenario-based learning brings learners into a 360° learning environment, engaging them in practical, hands-on training activities. Here, they can exercise their skills in an artificial landscape, and experience the direct result of their actions, both good and bad. VR learning, however, usually comes costly. If your budget is limited, you may also opt for simple videos, images, and animation to present real-life scenarios to your learners. 
5. Infographic
What is an instructional designer without creating impactful graphics and designs? An Infographic , in the context of instructional design, is a visual representation of data and statistics. This instructional design example walks learners through certain topics and data with the help of visual elements like images, charts, and text elements. The popularity of an infographic has gained a meteoric rise in the world of learning and development because of its ability to present and explain cumbersome topics and processes in a concise and highly engaging manner. And since it's easier on the eyes than a heavy-text PDF or module, it captures learners' attention and allows them to digest the information easily.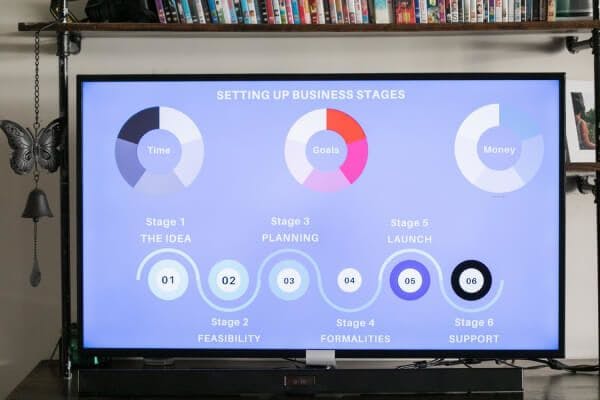 An infographic template is a pre-designed visual layout that provides a framework for creating infographics. Infographic templates can include placeholders for text, images, charts, and other design elements. They are usually created by graphic designers or specialized software and are intended to simplify the process of designing an infographic.
6. Screencasting
Screencasting is the process of recording all your activities and images on your computer or tablet screen. An audio recording, sound effects, and music tracks can be added to your video file to make it more engaging and compelling. This instructional design example is commonly used to demonstrate a procedure, show how a software program works, or explain a concept using PowerPoint slides.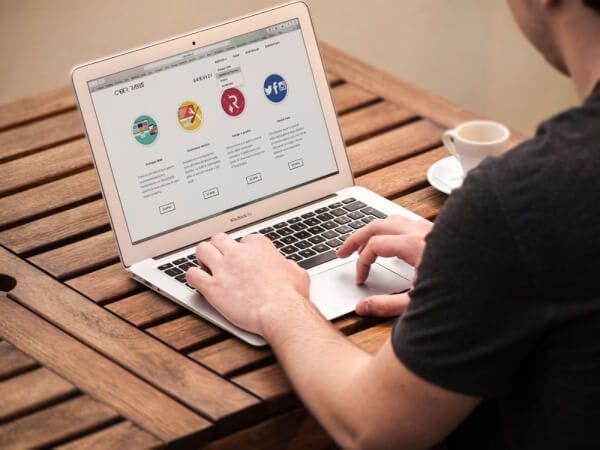 Screencasting allows learners to learn by example, making it easier for them to remember a concept. It's also an efficient way to get them up to speed on their work as it eliminates the need to repeatedly go over a topic or process. Yet the best part? These video recordings can be re-watched as often as needed to understand the content. They can even use it as a reference whenever they have questions or clarifications. 
7. Guided learning
The idea behind guided learning is that learners are in control of their learning, and they are simply guided by their supervisors or more experienced colleagues. Here, the roles of instructional designers are limited to giving advice and answering questions. The direction of your crew's learning outcome is heavily dependent on their initiative and capacity. A sample situation or problem can also be provided, where learners will get to find out the solutions themselves.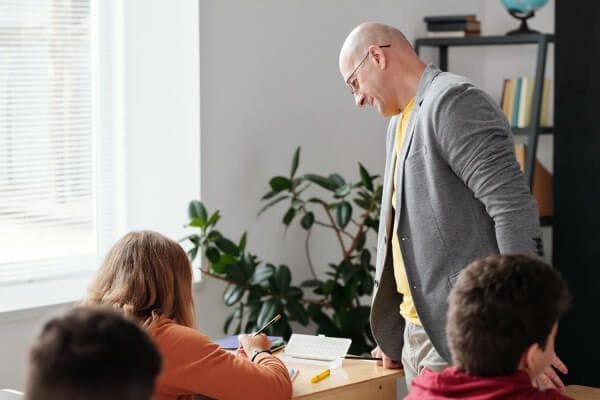 The major benefit of this instructional design example is that it opens the room for independence. Without much intervention from an instructor, learners will be encouraged to think and act on their own. Adopting a guided learning process will also stimulate their minds and allow them to think critically. This, in turn, will inspire them to invest and engage better with your instructional materials. 
8. Case study
A case study is a good instructional design example that can be used to develop and improve a learner's problem-solving skills. It makes use of open-ended situations or scenario-type cases with multiple solutions, and learners get to work either in groups or individually to solve these cases. Sometimes it shows examples of bad design in everyday life to help designers come up with better designs.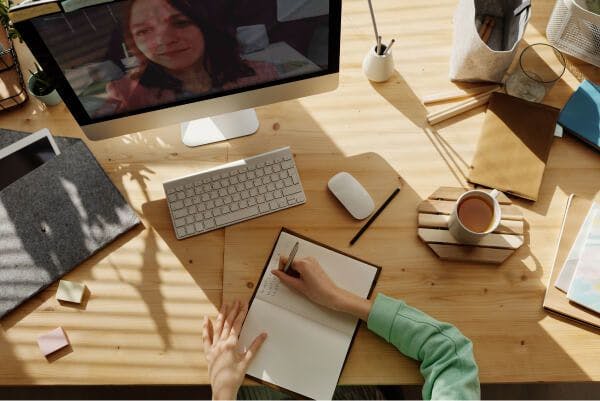 The outputs needed for this instructional design example can range from a short paragraph essay to a fully-developed proposal. After the popularization of AI, it is better to double-check the content authenticity and use an AI detector for essays . Also, applying case studies in your learning materials encourages learners to think out of the box, which then improves their ability to solve and make decisions in complex situations.
9. Peer learning
Peer learning is an instructional design example that requires social interaction. Learning materials will be designed in a way that learners will have to collaborate and work together to understand a topic or solve a problem. Peer learning is closely tied to the constructivist training theory, which suggests that learning is best acquired through meaningful and relevant interactions with people of similar age, role status, or interests.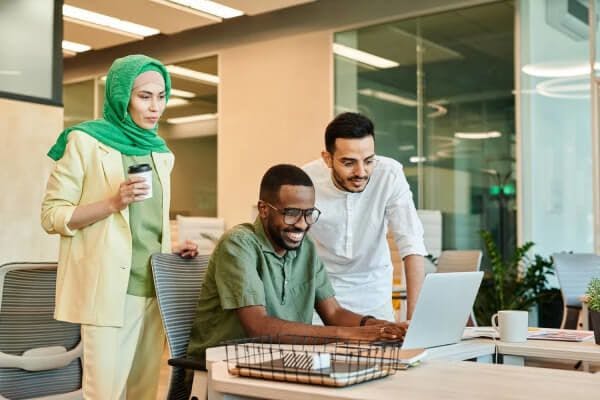 Among the benefits of an instructional design that's based on peer learning includes the improvement of communication skills, self-confidence, and critical thinking skills. It also results in higher retention as learners are more likely to engage and explore ideas when they're working with their peers. 
10. Spaced repetition
Spaced repetition makes use of the spacing effect, a learning strategy that has been shown to improve learning retention. Instead of simply providing information to learners in one sitting, this instructional design example requires content to be distributed into key parts and delivered to learners at predetermined intervals. Spaced repetition aims to curtail the effects of Ebbinghaus' Forgetting Curve theory , which states that human beings forget 80% of what they've learned in 30 days. By continuously retaking and revisiting a concept, learners will be able to keep processing the information and avoid forgetting it later on.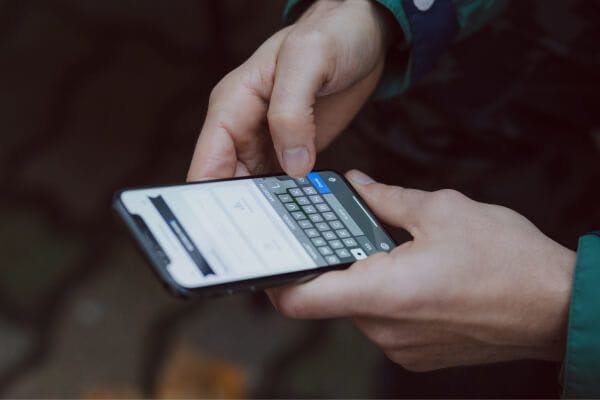 Should you wish to apply the spaced repetition technique to your training initiative, EdApp has the perfect solution for you. Its Brain Boost tool is engineered based on the science of spaced repetition. The logic behind is that it'll automatically send your learners a series of quizzes in spaced intervals. The topics of these quizzes will be determined by the content of your instructional material, so you must first set up your courses before enabling this feature.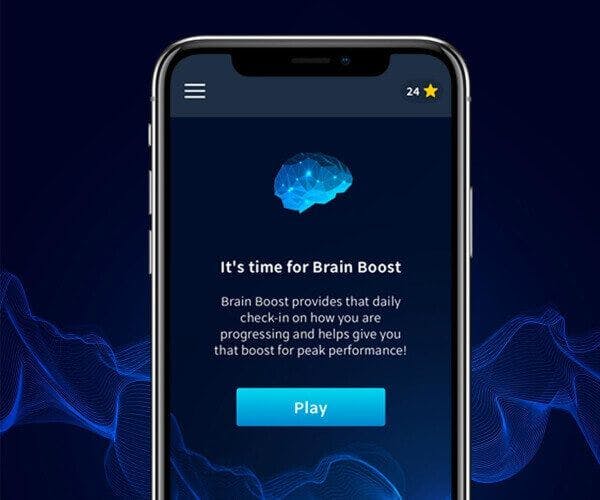 Join our blog newsletter
Jen is a learning expert at EdApp, a mobile-based training platform that helps corporates and businesses bring their training solutions to the next level. She carries an extensive writing experience in a variety of fields, including architecture, the gig economy, and computer software. Outside of work, she enjoys her free time watching her favorite series and documentaries, reading motivational books, and cross-stitching.
Explore more
Explore case studies
Learn how customers like you use EdApp. Their results speak for themselves.
Book a demo
Get a tour of our core products and features with one of our experts.
Take a bootcamp
Instantly access our video library updated weekly with live demonstrations.
Check out G2 reviews
Don't take our word for it. Here's what our customers have to say.
Request More Info
Fill out the form below and a member of our team will reach out right away!
" * " indicates required fields
Learning Design and Technology
What is Instructional Design? [5 Examples + Overview]
What is Instructional Design?
Basic components of instructional design, 5 examples of instructional design models, benefits of instructional design, what is an instructional designer, careers in instructional design, future of instructional design, faqs about instructional design.
How do college instructors ensure that their lessons are effective, and that students are grasping challenging concepts? How do a growing number of big companies train their employees and onboard new ones? How do a wide variety of government and private-sector organizations leverage modern tools to enhance learning and training? The processes are all different, but the ideal solution is the same: instructional design.
What was formed out of a need to provide skills training for thousands of individuals who were contributing to the war effort during World War II, instructional design today is one of the most vital and in-demand disciplines across all industries. Here is a quick guide to this exciting field and its future implications.
The 9 Reasons You Should Consider a Career in Instructional Design (Plus Salary Info) — Get The Guide >>
From an academic perspective, instructional design is defined as "the systematic and reflective process of translating principles of learning and instruction into plans for instructional materials, activities, information resources, and evaluation." However, to fully understand the implications of instructional design processes, it helps to have a practical definition.
According to Instructional Design Central, instructional design is "the process by which learning products and experiences are designed, developed, and delivered. These learning products include online courses, instructional manuals, video tutorials, learning simulations, etc. The terms instructional design, instructional technology, learning experience (LX) design, curriculum design, and instructional systems design (ISD), are sometimes used interchangeably."
Simply put, instructional design is creating learning or instructional experiences that facilitate the acquisition of new knowledge.
While there are many different models and theories that guide instructional designers as they develop effective learning experiences, instructional design practices calls for all instruction to include three primary components:
Clear goals and objectives
Learning activities
Assessments
These three pillars of instructional design make up what is called the Magic Triangle of Learning . Instructional design is most effective and learning outcomes are most successful when these three pillars are built with the "intention of interdependence," or in a way that all three support each other.
Once goals and objectives, learning activities and assessments have been determined, instructional design process then calls for creating learning solutions that check these boxes:
Theory-driven
Query-driven
Data-driven
Outcomes-driven
There are numerous ID models that instructional designers can use as their foundation when developing various learning exercises. The five most common and widely used instructional design models are:
Bloom's Taxonomy: Bloom's Taxonomy is " a hierarchical ordering of cognitive skills that can help teachers teach and students learn." Bloom's Taxonomy has six levels: remember, understand, apply, analyze, evaluate, create.
ADDIE Model: Arguably the most important instructional design model, ADDIE — analysis, design, development, implementation and evaluation — is used as a process guide when developing effective training tools.
Iterative Design: Iterative design calls for "incrementally developing and refining a design based on feedback and evaluation." Additional instructional design models have been spun out of iterative design including Rapid Prototyping and the Spiral Model.
SAM Model: SAM is short for Successive Approximation Model, and is a simplified version of the ADDIE Model. Where the SAM Model differs is that feedback is collected earlier so designers can build working models earlier in the process. Where ADDIE processes are quite linear, SAM is a recursive process.
Learning Circle Framework: The Learning Circle Framework is an instructional design model that works in three phases: target, create and launch.
Using the theories of instructional design to build teaching exercises can elicit numerous positive benefits for learners. However, those benefits are a ripple effect from one anchoring principle — instructional design is a systematic process rooted in theory. Because of this fact, instructional designers can leverage their skills and knowledge to recommend the ideal instructional activities and assessments that align with the desired learning objectives.
So, regardless of the industry or goal of the learning exercises, instructional design will consistently deliver the same benefits . Those include:
Creates focused/customized programs
Encourages more student participation (interactive instructional design)
Sets clear and measurable objectives
Creates consistency
Simplifies learning for students
Instructional Design Central characterizes an instructional designer as the "architect" of learning exercises. "Instructional designers create and deliver learning products for business, K-12, higher education and government organizations."
Instructional designers have three significant tools of the trade:
The first is process, which is the foundation of many instructional design models. ADDIE is more of an ID process, as evidenced by the development of the SAM Model. The instructional design process, regardless of which model is used, helps ensure instruction is created efficiently.
Next is theory. Theories about how people learn inform the decisions instructional designers make about designing learning experiences and developing instructional materials. Theory helps ensure the acquisition and retention of new knowledge and skills.
Third is the actual tools instructional designers use to deliver instruction. Depending on the learners' needs, tools can be as simple as paper and pencil, more advanced such as eLearning authoring tools, or cutting-edge augmented reality.
There has never been a better time to enter the instructional design career field. Inside Higher Ed has dubbed instructional designer " The Hottest Job in Higher Education ," as national demand for qualified professionals has grown more than 20%. As a result, salary potential is trending up, as are the diverse opportunities for instructional designers.
Salary information from employment websites shows annual pay starting in the $65k range and tracking much higher depending on the employer and the level of responsibility. While salary figures are subject to change as new data comes in, here is a sampling of salary ranges as of the publication of this report:
ZipRecruiter lists an average salary of $80,182, ranging up to $132,500
Glassdoor lists an average salary of $69,395, ranging up to $100,000
Salary.com lists an average salary of $69,395, ranging up to $92,820
Indeed lists an average salary of $76,390, higher in key locales such as Washington, DC ($100, 924), Charlotte, NC ($81,280), Tampa, FL ($72,860) and New York City ($71,621)
It's not just educational institutions seeking instructional designers; a quick search of instructional design job postings on LinkedIn shows that some of the top tech, health care, financial services and retail companies are actively seeking applicants to help them craft effective learning exercises. Some brands you may recognize include Amazon, Tesla, Microsoft, Uber, Morgan Stanley, Fidelity, Gartner, Xerox, Harvard, Bergdorf Goodman and more.
The COVID-19 pandemic made clear just how critical it is to find the most effective ways to reach learners. As instruction moved online, teachers were left wondering — how can I translate classroom teaching tactics to a video platform? The answer lies in instructional design; instructors can leverage ID theories and models to create effective lessons, regardless of the setting.
In terms of instructional design trends, there is one emerging concept that is gaining steam. Microlearning is the idea that instructional materials can and should be crafted in small digestible segments that learners can access wherever they are. Say you have a learner who commutes 45 minutes via train, instructional materials can be created that fit that timeframe so they can complete the training before they get to work or get home. This not only means that instructors can more effectively meet their learners where they are, they can also save on training development time and resources.
Today, there is growing recognition of the value of the instructional design discipline; it is not an add-on to traditional teaching but is rather its own entity that is supported by theory. This has sparked new interest in working in this field and pursuing a degree in instructional design. The online Master of Science in Learning Design and Technology offered by the University of San Diego features a curriculum that focuses on student-centric topics such as digital literacy skills, emerging technology, learning experience design and more. Armed with these proficiencies, graduates of the USD LDT program are ready to launch a career in this fast-growing field.
Q: What is Instructional Design? A: Instructional design is "the process by which learning products and experiences are designed, developed, and delivered. These learning products include online courses, instructional manuals, video tutorials, learning simulations, etc. The terms instructional design, instructional technology, learning experience (LX) design, curriculum design, and instructional systems design (ISD), are sometimes used interchangeably."
Q: What are some of the most popular instructional design models? A: ADDIE is the most widely used instructional design model, but some additional models and theories to know include the SAM Model, Bloom's Taxonomy, Iterative Design and the Learning Circle Framework.
Q: What are the primary benefits of instructional design? A: The most important benefit of instructional design is that it is a systematic process rooted in sound, research-based theory. This means that instructional exercises born from these principles have been proven to be effective. From there, there are a ripple effect of positive outcomes:
Be Sure To Share This Article
Share on Twitter
Share on Facebook
Share on LinkedIn
9 Things to Know About Careers in Instructional Design
Explore Your Future in This Exciting, High-Paying, In-Demand Field
Master of Science in Learning Design and Technology
Sign Up for News Updates
Learn more today, related posts.

Handbook of Research in Educational Communications and Technology pp 375–399 Cite as
Instructional Design for Learner Creativity
Jason K. McDonald 5 ,
Richard E. West 5 ,
Peter J. Rich 5 &
Brad Hokanson 6  
First Online: 22 September 2020
3560 Accesses
1 Citations
Because creativity is so crucial to both individuals and societies, helping people become more creative is a task that educators, policy makers, and other stakeholders cannot ignore. Yet factors within the educational system challenge our ability to foster learner creativity. What can instructional designers and educational technologists do in helping to design educational environments that nurture learner creativity? That is the issue we address in this chapter. First, we briefly review the literature of creativity, both to describe some attributes that are important to nurture when fostering learner creativity and to identify common conditions for promoting creativity in learners. Next, we examine some examples of learning environments that foster learner creativity, particularly as related to helping people develop an integrated creative identity and not just the acquisition of intellectual or skill-based components of creative action. Third, we discuss implications from the research and examples, and offer recommendations for the practice of instructional design and technology, to help designers better address learner creativity through the instructional environments they create.
Instructional design
Learning environment
This is a preview of subscription content, access via your institution .
Buying options
Available as PDF
Read on any device
Instant download
Own it forever
Available as EPUB and PDF
Compact, lightweight edition
Dispatched in 3 to 5 business days
Free shipping worldwide - see info
Durable hardcover edition
Tax calculation will be finalised at checkout
Purchases are for personal use only
Abdulla, A. M., & Cramond, B. (2017). After six decades of systematic study of creativity: What do teachers need to know about what it is and how it is measured? Roeper Review, 39 (1), 9–23.
CrossRef   Google Scholar  
Aljughaiman, A., & Mowrer-Reynolds, E. (2005). Teachers' conceptions of creativity and creative students. Journal of Creative Behavior, 39 (1), 17–34.
Association for Educational Communications and Technology. (2018). Official AECT website. Retrieved September 10, 2018, from https://www.aect.org
Baer, J., & Garrett, T. (2016). Accountability, the common core, and creativity. In R. A. Beghetto & J. C. Kaufman (Eds.), Cambridge companion to nurturing creativity in the classroom (pp. 45–66). New York: Cambridge University Press.
Google Scholar  
Balanskat, A., & Englehardt, K. (2015). Computing our future: Computer programming and coding. Priorities, school curricula and initiatives across Europe . Brussels, Belgium: Eurpoean Schoolnet.
Barbot, B., Besançon, M., & Lubart, T. (2015). Creative potential in educational settings: Its nature, measure, and nurture. Education 3-13, 43 (4), 371–381. https://doi.org/10.1080/03004279.2015.1020643
Bart, W. M., Hokanson, B., & Cain, I. (2017). An investigation of the factor structure of the Torrance tests of creative thinking. Educational Sciences: Theory & Practice, 17 (2), 515–528. https://doi.org/10.12738/estp.2017.2.0051
Beaty, R. E., & Silvia, P. J. (2012). Why do ideas get more creative across time? An executive interpretation of the serial order effect in divergent thinking tasks. Psychology of Aesthetics, Creativity, and the Arts, 6 (4), 309–319.
Beghetto, R. A. (2016a). Creative learning: A fresh look. Journal of Cognitive Education and Pscyhology, 15 (1), 6–23. https://doi.org/10.1891/1945-8959.15.1.6
Beghetto, R. A. (2016b). Creativity in the classroom. In R. A. Beghetto & J. C. Kaufman (Eds.), Nurturing creativity in the classroom . Cambridge, UK: Cambridge University Press.
Beghetto, R. A., & Kaufman, J. C. (2007). Toward a broader conception of creativity: A case for "mini-c" creativity. Psychology of Aesthetics, Creativity, and the Arts, 1 , 73–79.
Beghetto, R. A., & Kaufman, J. C. (2014). Classroom contexts for creativity. High Ability Studies, 25 (1), 53–69. https://doi.org/10.1080/13598139.2014.905247
Benitti, F. B. V. (2012). Exploring the educational potential of robotics in schools: A systematic review. Computers & Education, 58 (3), 978–988.
Bers, M. U., Flannery, L., Kazakoff, E. R., & Sullivan, A. (2014). Computational thinking and tinkering: Exploration of an early childhood robotics curriculum. Computers and Education, 72 , 145–157.
Bieraugel, M., & Neill, S. (2017). Ascending Bloom's pyramid: Fostering student creativity and innovation in academic library spaces. College & Research Libraries, 78 (1), 35–52. https://doi.org/10.5860/crl.78.1.35
Blevis, E., Lim, Y.-K., Stolterman, E., & Makice, K. (2008). The iterative design of a virtual design studio. TechTrends, 52 (1), 74–83.
Bowler, L. (2014). Creativity through "maker" experiences and design thinking in the education of librarians. Knowledge Quest, 42 (5), 58–61.
Brandt, C. B., Cennamo, K., Douglas, S., Vernon, M., McGrath, M., & Reimer, Y. (2013). A theoretical framework for the studio as a learning environment. International Journal of Technology and Design Education, 23 , 329–348.
Brown, T. J., & Kuratko, D. F. (2015). The impact of design and innovation on the future of education. Psychology of Aesthetics, Creativity, and the Arts, 9 (2), 147–151. https://doi.org/10.1037/aca0000010
Carnevale, A. P. (2013). Workplace basics: The skills employees need and employers want. Human Resource Development International, 16 (5), 491–501.
Cennamo, K., & Brandt, C. (2012). The "right kind of telling": Knowledge building in the academic design studio. Educational Technology Research and Development, 60 (5), 839–858.
Cennamo, K., Douglas, S. A., Vernon, M., Brandt, C., Scott, B., Reimer, Y., et al. (2011). Promoting creativity in the computer science design studio. In Proceedings of the 42nd ACM technical symposium on computer science education - SIGCSE '11 (pp. 649–654). New York: ACM Press. https://doi.org/10.1145/1953163.1953344
Chan, Z. C. Y. (2013). A systematic review of creative thinking/creativity in nursing education. Nurse Education Today, 33 (11), 1382,1387.
Craft, A. (2008). Creativity in schools: Tensions and dilemmas . London/New York: Routledge.
Craft, A., Cremin, T., Hay, P., & Clack, J. (2014). Creative primary schools: Developing and maintaining pedagogy for creativity. Ethnography and Education, 9 (1), 16–34.
Cropley, A. (2006). In praise of convergent thinking. Creativity Research Journal, 18 (3), 391–404. https://doi.org/10.1207/s15326934crj1803_13
Cropley, D. H. (2015). Promoting creativity and innovation in engineering education. Psychology of Aesthetics, Creativity, and the Arts, 9 (2), 161–171. https://doi.org/10.1037/aca0000008
CS4RI. (2017). Computer science for all in RI. Retrieved from https://www.cs4ri.org/about/
Csikszentmihalyi, M. (1997). Creativity: Flow and the psychology of discovery and invention . New York: Harper Perennial.
Csikszentmihalyi, M. (2014). Society, culture, and person: A systems view of creativity. In M. Csikszentmihalyi (Ed.), The systems model of creativity: The collected works of Mihaly Csikszentmihalyi (pp. 47–61). New York: Springer Science+Business Media.
Danahy, E., Wang, E., Brockman, J., Carberry, A., Shapiro, B., & Rogers, C. B. (2014). LEGO-based robotics in higher education: 15 years of student creativity. International Journal of Advanced Robotic Systems, 11 , 1–15. https://doi.org/10.5772/58249
Davies, D., Jindal-Snape, D., Collier, C., Digby, R., Hay, P., & Howe, A. (2013). Creative learning environments in education—A systematic literature review. Thinking Skills and Creativity, 8 , 80–91. https://doi.org/10.1016/j.tsc.2012.07.004
Davis, G. A. (2004). Creativity is forever (5th ed.). Dubuque, IA: Kendall/Hunt Publishing.
de Jesus, S. N., Rus, C. L., Lens, W., & Imaginário, S. (2013). Intrinsic motivation and creativity related to product: A meta-analysis of the studies published between 1990–2010. Creativity Research Journal, 25 (1), 80–84.
Deci, E. L., & Ryan, R. M. (2000). The "what" and "why" of goal pursuits: Human needs and the self-determination of behavior. Psychological Inquiry, 11 (4), 227–268.
Dietrich, A., & Haider, H. (2017). A neurocognitive framework for human creative thought. Frontiers in Psychology, 7 , 1–7. https://doi.org/10.3389/fpsyg.2016.02078
Dohyun, L., Yoon, J., & Kang, S.-J. (2015). The suggestion of design thinking process and its feasibility study for fostering group creativity of elementary-secondary school students in science education. Journal of The Korean Association For Science Education, 35 (3), 443–453.
Doron, E. (2016). Short term intervention model for enhancing divergent thinking among school aged children. Creativity Research Journal, 28 (3), 372–378.
Dow, S. P., Glassco, A., Kass, J., Schwarz, M., Schwartz, D. L., & Klemmer, S. R. (2012). Parallel prototyping leads to better design results, more divergence, and increased self-efficacy. In H. Plattner, C. Meinel, & L. Leifer (Eds.), Design thinking research: Studying co-creation in practice (pp. 127–153). New York: Springer.
Dumontheil, I. (2014). Development of abstract thinking during childhood and adolescence: The role of rostrolateral prefrontal cortex. Developmental Cognitive Neuroscience, 10 , 57–76.
Feist, G. J., Reiter-Palmon, R., & Kaufman, J. C. (2017). The Cambridge handbook of creativity and personality research . Cambridge, UK: Cambridge University Press.
Förster, J., Friedman, R. S., & Liberman, N. (2004). Temporal construal effects on abstract and concrete thinking: Consequences for insight and creative cognition. Journal of Personality and Social Psychology, 87 , 177–189.
Friedman, R. (2013). Personal stories, critical moments, and playback theater. In M. B. Gregerson, H. T. Snyder, & J. C. Kaufman (Eds.), Teaching creatively and teaching creativity (pp. 149–162). New York: Springer Science+Business Media.
Furber, S. (2012). Shut down or restart? The way forward for computing in UK schools . London: The Royal Society.
Gard, J., Baltes, G., Wehle, D., & Katzy, B. (2013). An integrating model of autonomy in corporate entrepreneurship. In Engineering, technology and innovation (ICE) & IEEE international technology management conference, 2013 international conference on IEEE (pp. 1–14). Retrieved from http://papers.cumincad.org/cgi-bin/works/Show?ascaad2007_042
Gartner, W. B. (2013). What do entrepreneurs talk about when they talk about failure? Frontiers of Entrepreneurial Research, 33 (3), 1–14.
Glăveanu, V. P., Branco, A. U., & Neves-Pereira, M. S. (2016). Creativity and prosocial values: Nurturing cooperation within the classroom. In R. A. Beghetto & J. C. Kaufman (Eds.), Cambridge companion to nurturing creativity in the classroom (pp. 287–308). New York: Cambridge University Press.
Glăveanu, V. P., Tanggaard, L., & Wegener, C. (2016). In L. Tanggaard & C. Wegener (Eds.), Creativity—A new vocabulary . Basingstoke, UK: Palgrave Macmillan UK.
Guyotte, K. W., Sochacka, N. W., Costantino, T. E., Kellam, N. N., & Walther, J. (2015). Collaborative creativity in STEAM: Narratives of art education students' experiences in transdisciplinary spaces. International Journal of Education & the Arts, 16 (15), 1–38.
Guyotte, K. W., Sochacka, N. W., Costantino, T. E., Walther, J., & Kellam, N. N. (2014). STEAM as social practice: Cultivating creativity in transdisciplinary spaces. Art Education, 67 (6), 12–19. https://doi.org/10.1080/00043125.2014.11519293
Hardy, J. H., Ness, A. M., & Mecca, J. (2017). Outside the box: Epistemic curiosity as a predictor of creative problem solving and creative performance. Personality and Individual Differences, 104 , 230–237. https://doi.org/10.1016/j.paid.2016.08.004
Harel, I. E., & Papert, S. E. (1991). Constructionism . New York: Ablex Publishing.
Hargrove, R. (2012). Fostering creativity in the design studio: A framework towards effective pedagogical practices. Art, Design & Communication in Higher Education, 10 (1), 7–31. https://doi.org/10.1386/adch.10.1.7_1
Harvey, S. (2014). Creative synthesis: Exploring the process of extraordinary group creativity. Academy of Management Review, 39 (3), 324–343.
He, R. (2015). Toward a constructive perception of failure: A comparison of groups in a face-to-face collaboration case . University of Oulu. Retrieved from http://jultika.oulu.fi/Record/nbnfioulu-201511242165
Hirschmanner, M., Lammer, L., & Vincze, M. (2015). Mattie: A simple educational platform for children to realize their first robot prototype. In Proceedings of the 14th international conference on interaction design and children (pp. 367–370). Retrieved from http://papers.cumincad.org/cgi-bin/works/Show?ascaad2007_042
Hou, H.-T., Wu, S. Y., Lin, P. C., Sung, Y. T., Lin, J. W., & Chang, K. E. (2014). A blended mobile learning environment for museum learning. Educational Technology & Society, 17 (2), 207–218.
Hsu, Y.-C., Baldwin, S., & Ching, Y.-H. (2017). Learning through making and maker education. TechTrends, 61 (6), 589–594. https://doi.org/10.1007/s11528-017-0172-6
Im, H., Hokanson, B., & Johnson, K. K. P. (2015). Teaching creative thinking: A longitudinal study. Clothing and Textiles Research Journal, 33 (2), 129–142. https://doi.org/10.1177/0887302X15569010
James, M. A. (2015). Managing the classroom for creativity. Creative Education, 6 (10), 1032–1043. https://doi.org/10.4236/ce.2015.610102
Jindal-Snape, D., Davies, D., Collier, C., Howe, A., Digby, R., & Hay, P. (2013). The impact of creative learning environments on learners: A systematic literature review. Improving Schools, 16 (1), 21–31. https://doi.org/10.1177/1365480213478461
Kapur, M. (2016). Examining productive failure, productive success, unproductive failure, and unproductive success in learning. Educational Psychologist, 51 (2), 289–299.
Karakas, F., & Manisaligil, A. (2012). Reorienting self-directed learning for the creative digital era. Journal of European Industrial Training, 36 (7), 712–731.
Karwowski, M. (2012). Did curiosity kill the cat? Relationship between trait curiosity, creative self-efficacy and creative personal identity. Europe's Journal of Psychology, 8 (4), 547–558. https://doi.org/10.5964/ejop.v8i4.513
Karwowski, M. (2016). The dynamics of creative self-concept: Changes and reciprocal relations between creative self-efficacy and creative personal identity. Creativity Research Journal, 28 (1), 99–104. https://doi.org/10.1080/10400419.2016.1125254
Kaufman, J. C., & Beghetto, R. A. (2009). Beyond big and little: The four C model of creativity. Review of General Psychology, 13 (1), 1–12.
Kaufman, J. C., Glăveanu, V. P., & Baer, J. (2017). The Cambridge handbook of creativity across domains . Cambridge, UK: Cambridge University Press.
Ke, F. (2014). An implementation of design-based learning through creating educational computer games: A case study on mathematics learning during design and computing. Computers & Education, 73 , 26–39. https://doi.org/10.1016/j.compedu.2013.12.010
Kirsch, C., Lubart, T., & Houssemand, C. (2015). Creativity in student architects: Multivariate approach. In G. E. Corazza & S. Agnoli (Eds.), Multidisciplinary contributions to the science of creative thinking (pp. 175–194). Singapore: Springer Science+Business Media.
Knowlton, D. S. (2016). Design studios in instructional design and technology: What are the possibilities? TechTrends, 60 (4), 350–358.
Kolb, D. A. (2014). Experiential learning: Experience as the source of learning and development . Upper Saddle River, NJ: Pearson FT Press.
Kousoulas, F. (2010). The interplay of creative behavior, divergent thinking, and knowledge base in students' creative expression during learning activity. Creativity Research Journal, 22 (4), 387–396. https://doi.org/10.1080/10400419.2010.523404
Lande, M., & Leifer, L. (2010). Difficulties student engineers face designing the future. International Journal of Engineering Education, 26 (2), 271–277.
Lee, S. H., & Hoffman, K. D. (2014). The "iron inventor": Using creative problem solving to spur student creativity. Marketing Education Review, 24 (1), 69–74.
Liu, S.-C., & Lin, H.-S. (2014). Primary teachers' beliefs about scientific creativity in the classroom context. International Journal of Science Education, 36 (10), 1551–1567.
Livingston, L. (2010). Teaching creativity in higher education. Arts Education Policy Review, 111 (2), 59–62.
Loudon, G., Wilgeroth, P., & Deininger, G. (2012). The importance of play and creativity in the design curriculum. In Proceedings of the 14th international conference on engineering & product design education (E&PDE12) design education for future wellbeing. Antwerp, Belgium. Retrieved from http://papers.cumincad.org/cgi-bin/works/Show?ascaad2007_042
Marshall, D. R., & McGrew, D. A. (2017). Creativity and innovation in health care: Opening a hospital makerspace. Nurse Leader, 15 (1), 56–58. https://doi.org/10.1016/j.mnl.2016.10.002
Martocchio, J. J., & Webster, J. (1992). Effects of feedback and cognitive playfulness on performance in microcomputer software training. Personnel Psychology, 45 (3), 553–578.
McDonald, J. K., West, R. E., Rich, P. J., & Pfleger, I. (2019). "It's so wonderful having different majors working together": The development of an interdisciplinary design thinking minor. TechTrends, 63 (4), 440–450. https://doi.org/10.1007/s11528-018-0325-2
Mehta, R., Henriksen, D., & Mishra, P. (2017). The courageous rationality of being a neuroskeptic neuroscientist: Dr. Arne Dietrich on creativity and education. TechTrends, 61 (5), 415–419. https://doi.org/10.1007/s11528-017-0217-x
Mishra, P., Fahnoe, C., Henriksen, D., & the Deep-Play Research Group. (2013). Creativity, self-directed learning and the architecture of technology rich environments. TechTrends, 57 (1), 10–13. https://doi.org/10.1007/s11528-012-0623-z
Moultrie, J., Nilsson, M., Dissel, M., Haner, U.-E., Janssen, S., & Van der Lugt, R. (2007). Innovation spaces: Towards a framework for understanding the role of the physical enviroinment in innovation. Creativity and Innovation Management, 16 (1), 53–65. https://doi.org/10.1111/j.1467-8691.2007.00419.x
Mulcahy, D., Cleveland, B., & Aberton, H. (2015). Learning spaces and pedagogic change: Envisioned, enacted and experienced. Pedagogy, Culture and Society, 23 (4), 575–595.
Mumford, M. D. (2018). Handbook of organizational creativity . Academic Press: Waltham, MA.
Mumford, M. D., Medeiros, K. E., & Partlow, P. (2012). Creative thinking: Processes, strategies, and knowledge. Journal of Creative Behavior, 46 (1), 30–47. https://doi.org/10.1002/jocb.003
Naghsh, S., Abari, A. A. F., & Motlaq, F. S. (2013). The relationship among educational creativity and educational self-actualization in students. Journal of Educational and Management Studies, 3 (4), 465–471.
Nemiro, J., Larriva, C., & Jawaharial, M. (2017). Developing creative behavior in elementary school students with robotics. The Journal of Creative Behavior, 51 (1), 70–90. https://doi.org/10.1002/jocb.8
Neuman, M. (2016). Teaching collaborative and interdisciplinary service-based urban design and planning studios. Journal of Urban Design, 21 (5), 596–615. https://doi.org/10.1080/13574809.2015.1100962
Nusbaum, E. C., Silvia, P. J., & Beaty, R. E. (2014). Ready, set, create: What instructing people to "be creative" reveals about the meaning and mechanisms of divergent thinking. Psychology of Aesthetics, Creativity, and the Arts, 8 (4), 423–432.
Okita, S. Y. (2014). The relative merits of transparency: Investigating situations that support the use of robotics in developing student learning adaptability across virtual and physical computing platforms. British Journal of Educational Technology, 45 (5), 844–862.
Olivant, K. F. (2015). "I am not a format": Teachers' experiences with fostering creativity in the era of accountability. Journal of Research in Childhood Education, 29 (1), 115–129.
Paniagua, A., & Istance, D. (2018). Teachers as designers of learning environments: The importance of innovative pedagogies . Paris: OECD Publishing. https://doi.org/10.1787/9789264085374-en
Papavlasopoulou, S., Giannakos, M. N., & Jaccheri, L. (2017). Empirical studies on the maker movement, a promising approach to learning: A literature review. Entertainment Computing, 18 , 57–78. https://doi.org/10.1016/j.entcom.2016.09.002
Pellegrino, J. W., & Hilton, M. (2012). Education for life and work: Developing transferable knowledge and skills in the 21st century . Washington, DC: The National Academies Press.
Ribeiro, R. (2013). Chicago makes computer science a core subject. EdTech: Focus on K-12 . Retrieved from https://edtechmagazine.com/k12/article/2013/12/chicago-makes-computer-science-core-subject
Rich, P. J., Browning, S., Perkins, M., Shoop, T., Yashikawa, E., & Belikov, O. M. (2019). Coding in K-8: International trends in teaching elementary/primary computing. TechTrends, 63 (3), 311–329. https://doi.org/10.1007/s11528-018-0295-4
Rich, P. J., West, R. E., & Warr, M. (2015). Innovating how we teach collaborative design through studio-based pedagogy. In M. A. Orey & R. M. Branch (Eds.), Educational media and technology yearbook (Vol. 39, pp. 147–163). Cham, Switzerland: Springer International Publishing.
Rose, L. H., & Lin, H. J. (1984). A meta-analysis of long-term creativity training programs. Journal of Creative Behavior, 18 , 11–22.
Runco, M. A., & Selcuk, A. (2012). Divergent thinking as an indicator of creative potential. Creativity Research Journal, 24 (1), 66–75.
Saorin, J. L., Melian-Diaz, D., Bonnet, A., & Carrera, C. C. (2017). Makerspace teaching-learning environment to enhance creative competence in engineering students. Thinking Skills and Creativity, 23 , 188–198. https://doi.org/10.1016/j.tsc.2017.01.004
Sawyer, R. K. (2004). Creative teaching: Collaborative discussion as disciplined improvisation. Educational Researcher, 33 (2), 12–20.
Sawyer, R. K. (2006). Educating for innovation. Thinking Skills and Creativity, 1 , 41–48.
Sawyer, R. K. (2012). Explaining creativity: The science of human innovation . New York: Oxford University Press.
Sawyer, R. K. (2014). Group creativity: Music, theater, collaboration . New York: Routledge.
Scott, G., Leritz, L. E., & Mumford, M. D. (2004). The effectiveness of creativity training: A quantitative review. Creativity Research Journal, 16 (4), 361–388.
Senate File 274. (2017). Iowa. Retrieved from https://www.legis.iowa.gov/docs/publications/LGE/87/SF274.pdf
Shen, W., Hommel, B., Yuan, Y., Chang, L., & Zhang, W. (2018). Risk-taking and creativity: Convergent, but not divergent thinking is better in low-risk takers. Creativity Research Journal, 30 (2), 224–231. https://doi.org/10.1080/10400419.2018.1446852
Simonton, D. K. (2012). Teaching creativity: Current findings, trends, and controversies in the psychology of creativity. Teaching of Psychology, 39 (3), 217–222. https://doi.org/10.1177/0098628312450444
Simonton, D. K. (2013). What is a creative idea? Little-c versus Big-C creativity. In J. Chan & K. Thomas (Eds.), Handbook of research on creativity (pp. 69–83). Cheltenham Glas, UK: Edward Elgar.
Smith, D. F. (2015). The "grand experiment" behind NYC schools' new computer science program. EdTech Magazine . Retrieved from http://www.edtechmagazine.com/k12/article/2015/09/grand-experiment-behind-nyc-schools-new-computer-science-program
Smith, G. F. (1998). Idea generation techniques: A formulary of active ingredients. Journal of Creative Behavior, 32 (2), 107-133, 107–134.
Smith, S., & Henricksen, D. (2016). Fail again, fail better: Embracing failure as a paradigm for creative learning in the arts. Art Education, 69 (2), 6–11. https://doi.org/10.1080/00043125.2016.1141644
Smith, T. S. J. (2017). Of makerspaces and hacklabs: Emergence, experiment and ontological theatre at the Edinburgh Hacklab, Scotland. Scottish Geographical Journal, 133 (2), 130–154. https://doi.org/10.1080/14702541.2017.1321137
Soulé, H., & Warrick, T. (2015). Defining 21st century readiness for all students: What we know and how to get there. Psychology of Aesthetics, Creativity, and the Arts, 9 (2), 178–186. https://doi.org/10.1037/aca0000017
Starkey, E., Toh, C. A., & Scarlett, R. M. (2016). Abandoning creativity: The evolution of creative ideas in engineering design course projects. Design Studies, 47 , 47–72.
Sternberg, R. J. (2015). Teaching for creativity: The sounds of silence. Psychology of Aesthetics, Creativity, and the Arts, 9 (2), 115–117. https://doi.org/10.1037/aca0000007
Sternberg, R. J., & Lubart, T. I. (1999). The concept of creativity: Prospects and paradigms. In R. J. Sternberg (Ed.), Handbook of creativity (pp. 3–15). Cambridge, UK: Cambridge University Press.
Sullivan, A., & Bers, M. U. (2016). Robotics in the early childhood classroom: Learning outcomes from an 8-week robotics curriculum in pre-kindergarten through second grade. International Journal of Technology and Design Education, 26 (1), 3–20.
Sullivan, A., Elkin, M., & Bers, M. U. (2015). KIBO robot demo: Engaging young children in programming and engineering. In Proceedings of the 14th international conference on interaction design and children (pp. 418–421). Retrieved from http://papers.cumincad.org/cgi-bin/works/Show?ascaad2007_042
Tahirsylaj, A. S. (2012). Stimulating creativity and innovation through intelligent fast failure. Thinking Skills and Creativity, 7 (3), 265–270.
Taylor, B. (2016). Evaluating the benefit of the maker movement in K-12 STEM education. Electronic International Journal of Education, Arts and Science, 2 , 2–22.
Tierney, P., & Farmer, S. M. (2002). Creative self-efficacy: Its potential antecedents and relationship to creative performance. Academy of Management Journal, 45 (6), 1137–1148.
Toh, C. A., & Miller, S. R. (2016). Choosing creativity: The role of individual risk and ambiguity aversion on creative concept selection in engineering design. Research in Engineering Design, 27 (3), 195–219. https://doi.org/10.1007/s00163-015-0212-1
Torrance, E. P. (1959). Current research on the nature of creative talent. Journal of Counseling Psychology, 6 (4), 309–316.
Torrance, E. P. (1972). Can we teach children to think creatively? Journal of Creative Behavior, 6 , 114–143.
Vyas, D., van der Veer, G., & Nijholt, A. (2013). Creative practices in the design studio culture: Collaboration and communication. Cognition, Technology & Work, 15 (4), 415–443. https://doi.org/10.1007/s10111-012-0232-9
Wadaani, M. R. (2015). Teaching for creativity as human development toward self-actualization: The essence of authentic learning and optimal growth for all students. Creative Education, 6 , 669–679.
Wallace, C. E., & Russ, S. W. (2015). Pretend play, divergent thinking, and math achievement in girls: A longitudinal study. Psychology of Aesthetics, Creativity, and the Arts, 9 (3), 296–305.
Wang, T. (2010). A new paradigm for design studio education. International Journal of Art & Design Education, 29 (2), 173–183.
Wanqung, S., Tianyu, Z., Zhichong, Z., Jian, K., & Jianhua, S. (2018). A grounded theory approach to the understanding of creativity in common spaces of universities. Interactive Learning Environments , 1–18. https://doi.org/10.1080/10494820.2018.1542319
Wasik, S. Z., & Barrow, J. (2017). Odyssey of the mind: Using creative problem-solving competition to promote career readiness in elementary school. Journal of Education, 197 (3), 46–50.
West, R. E. (2014). Communities of innovation: Individual, group, and organizational characteristics leading to greater potential for innovation. TechTrends, 58 (5), 54–62.
West, R. E., Tateishi, I., Wright, G. A., & Fonoimoana, M. (2012). Innovation 101: Promoting undergraduate innovation through a two-day boot camp. Creativity Research Journal, 24 (2–3), 243–251.
Wintrol, K., & Jerinic, M. (2013). Rebels in the classroom: Creativity and risk-taking in honors pedagogy . Retrieved from http://digitalcommons.unl.edu/nchchip/220
Wong, A. (2016). Making as learning: Makerspaces in universities. Australian Academic and Research Libraries, 47 (3), 143–159. https://doi.org/10.1080/00048623.2016.1228163
Wright, G. A., Skaggs, P., & West, R. E. (2012). Teaching innovation in junior high and senior high technology classes. The Technology and Engineering Educator, 72 (4), 18–23.
Wyse, D., & Ferrari, A. (2015). Creativity and education: Comparing the national curricula of the states of the European Union and the United Kingdom. British Educational Research Journal, 41 (1), 30–47.
Zhao, Y. (2012). World class learners: Educating creative and entrepreneurial students . Thousand Oaks, CA: Corwin Press.
Download references
Author information
Authors and affiliations.
Brigham Young University, Provo, UT, USA
Jason K. McDonald, Richard E. West & Peter J. Rich
University of Minnesota, St. Paul, MN, USA
Brad Hokanson
You can also search for this author in PubMed   Google Scholar
Corresponding author
Correspondence to Jason K. McDonald .
Editor information
Editors and affiliations.
Kirwan Center for Academic Innovation, University System of Maryland, Adelphi, MD, USA
M. J. Bishop
Instructional Systems Technology, Indiana University, Bloomington, IN, USA
Elizabeth Boling
Education and Training, KU Leuven, Leuven, Belgium
Organization, Information & Learning Sciences, University of New Mexico, Albuquerque, NM, USA
Vanessa Svihla
Rights and permissions
Reprints and Permissions
Copyright information
© 2020 Springer Nature Switzerland AG
About this chapter
Cite this chapter.
McDonald, J.K., West, R.E., Rich, P.J., Hokanson, B. (2020). Instructional Design for Learner Creativity. In: Bishop, M.J., Boling, E., Elen, J., Svihla, V. (eds) Handbook of Research in Educational Communications and Technology. Springer, Cham. https://doi.org/10.1007/978-3-030-36119-8_17
Download citation
DOI : https://doi.org/10.1007/978-3-030-36119-8_17
Published : 22 September 2020
Publisher Name : Springer, Cham
Print ISBN : 978-3-030-36118-1
Online ISBN : 978-3-030-36119-8
eBook Packages : Education Education (R0)
Share this chapter
Anyone you share the following link with will be able to read this content:
Sorry, a shareable link is not currently available for this article.
Provided by the Springer Nature SharedIt content-sharing initiative
Find a journal
Publish with us

The Instructional Design & Learning Special Interest Group (IDL-SIG)
Learn all about the IDL-SIG and its offerings, which include webinars, workshops, student outreach, and more.
By Maralee Sautter | Associate Fellow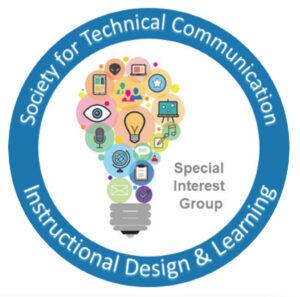 The IDL-SIG's mission is to help all STC members identify and develop knowledge and practical skills for designing, developing, and implementing technical instruction in electronic and traditional classroom settings. The SIG strives to promote sound design practices and provide information and education about instructional theory and research. Our goals are to build instructional design skills by extending educational opportunities to the three major groups of members by:
Leveraging practitioner knowledge through mentoring and training less experienced members.
Providing technical writers with ways to transition into instructional design.
Mentoring students with an interest in instructional design as a career.
Webinars & Workshops
The IDL-SIG hosts webinars and workshops in many areas of technical communication, including instructional design, training and teaching, usability, web design, management, accessibility, and more.
IDL-SIG workshops range from performance methods to practical knowledge of what it takes to become an instructional designer. These workshops are lengthier and take a deeper dive into a topic, some taking place over several months.
To learn about past and upcoming webinars, workshops, and mini-conference, visit the IDL-SIG Eventbrite link https://www.eventbrite.com/o/instructional-design-amp-learning-sigcop-7687636379/ .
To gain access to past recordings, contact the SIG Program Manager, Viqui Dill, at [email protected]
Webinars: IDL-SIG members and students enjoy free webinars with a nominal charge for non-members.
Workshops: IDL-SIG members and students enjoy reduced rates for workshops with a slightly higher rate for STC members.
Mini-Conference: On 21 October 2023, the IDL-SIG held a mini-conference for technical communicators with an underlying theme of instructional design. The event was a first for the IDL-SIG and we hope to repeat the conference in 2024.
Student Outreach
The IDL-SIG believes in encouraging students who pursue formal training in instructional design or technical writing. The SIG provides training and mentoring opportunities for students that want hands-on experience. Many student volunteers advance to positions on the leadership team where they polish their management, organizational, and tools skills. We provide opportunities for students to expand their experience by participating in our monthly First Fridays at 5 (FF@5) and Student Article Writing Competition.
First Fridays at 5
FF@5 is regularly held on the first Friday of the month at 5 p.m. ET. This virtual networking event is run by student volunteers under the mentorship of professional technical communicators. Both students and professionals enjoy networking in this relaxed virtual environment. The formats vary. Some events include a short presentation on a specific topic followed by conversation and questions from the audience, while others are entirely networking. The student volunteers also gain experience while creating and presenting PowerPoint presentations, writing and editing articles regarding the events, and using project management techniques to bring their presentation to completion. For more information and student liaison contacts, visit our Student Member News page at, https://www.stcidlsig.org/students/student-member-news-center/ .
Student Article Writing Competition
The IDL-SIG invites undergraduate- and graduate-level students at various universities to submit an article related to instructional design for the Student Article Writing Competition. The best entries are published in the IDeaL newsletter. Students can link articles in their portfolio. Winners enjoy a free one-year STC membership, and the ability to network with other ID practitioners and experts. The applicants retain copyright to their work and may cite their published articles in their resumes.
To learn about competition details, go to https://www.stcidlsig.org/students/student-competition/
IDL-SIG Benefits
Industry-recognized training through educational webinars is one of the membership benefits, and a list of additional benefits follow:
Newsletter : IDeaL: Design for Learning. Find quarterly newsletter editions at, https://www.stcidlsig.org/newsletter/ .
Website : Visit our website at, http://www.stcidlsig.org/ .
Social Media : Connect through Twitter, Facebook, LinkedIn, Slack, and more. The social media links are on the IDL-SIG homepage, http://www.stcidlsig.org/ , right sidebar, as shown in the graphic.

Discussions : Post questions and share IDL information and experiences using STC's Slack workspace. Instructions on joining Slack are at, https://www.stcidlsig.org/how-to-join-slack/ . Be sure to add the #sig-instructional-design channel.
Announcements : SIG leadership announces upcoming SIG conference activities, webinars and events, and other important items that require a quick, one-way message. Members are automatically added to the announcement list (Mailchimp) when they join or renew SIG membership.
Volunteer Opportunities
The SIG depends on members to the Instructional Design & Learning SIG. Leadership experience looks great on your resume. Here are a few reasons why volunteering is good for you:
On-the-job, management training
Opportunities to meet like-minded folks
Opportunities to network and learn from professionals
Increased desirability as a job candidate
Promotes personal growth and a sense of giving back.
Interested in volunteering? To learn more about SIG volunteer positions, go to https://www.stcidlsig.org/about-idl-sig/idl-leaders- committees/ .
Not ready for a long-term commitment? Then, volunteer for a short-term opportunity (toe-dip). To learn more, go to https://www.stcidlsig.org/about-idl-sig/classifieds/ .
We encourage student volunteers present or host First Fridays at 5 (FF@5) sessions and to maintain the student section of the IDL-SIG website https://www.stcidlsig.org/students/ .
How to Join the IDL-SIG
The IDL-SIG is a community of practice and depends on membership for funding. If you are an STC member, but not yet an IDL-SIG member, contact STC membership at +1 (703) 522-4114 with payment information and your community selection to update your membership. Gold membership includes access to all SIGs, but you have to select the SIGs you want to join.
You can add the IDL-SIG to your STC membership at any time during the year; you do not need to wait for the renewal period. For more information about the IDL-SIG, go to our website, https://stcidlsig.org or contact SIG Manager, Maralee Sautter [email protected] or [email protected] .