TBP: Toyota Business Practice
Are you interested in practical problem-solving and continuous improvement methodologies? In this blog post, we explore the Toyota Business Practice (TBP) and its relationship with PDCA and A3 thinking. We also take a closer look at the 8 steps of TBP and how they can be mapped to an A3 document. Additionally, we discuss the problem-solving funnel and offer a deeper understanding of the 8 steps of TBP as written in Japanese. Finally, we provide insights into how TBP can be paired with the Toyota Kata approach, and suggest some resources for those who want to learn more about TBP. Whether you are a seasoned practitioner or just getting started with continuous improvement, you will find valuable information in this article.
We have been here before
The Toyota Business Practice is old wine in new bottles. Granted it's very old, very good wine, but is nothing new. Peeling off the label will reveal the last decade's under-appreciated but full-bodied PDCA brand of problem-solving. Perhaps we can say that TBP is a far more detailed and slightly more prescriptive way of practicing improvement than the simple PDCA cycle
Lately, many people have found the A3 label of problem-solving to be a refreshing take on PDCA. In essence, A3 thinking and Toyota Business Practice are the same. Both are adaptable within guidelines. But it's all the same old PDCA wine. From a branding point of view, "the Toyota Way of Working" or "Toyota WOW" would have been cooler, but it was probably too close to Toyota Way itself.
What are the 8 Steps of the Toyota Business Process?
In any case, the 8 steps of the Toyota Business Process are:
Clarify the problem Breakdown the problem Set a target Analyze the root cause Develop countermeasures See countermeasures through Evaluate both results and process Standardize successful processes
How Does Toyota Business Process Map to an A3 Format?
What is a Problem-Solving Funnel?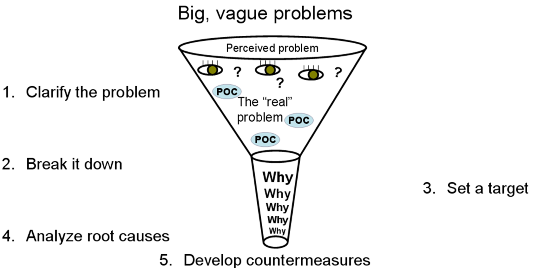 A Deeper Understanding of the 8 Steps of TBP
The 8 steps of TBP written in Japanese are below, with my translations. There are some slight but interesting differences in nuance, and these always make me wonder how much loss results from the translation of Toyota principles, precepts, and philosophies.
For example, step 1 "Set a target" seems a bit loose, while Japanese contains the word "achieve" which plants the idea that targets are things that must be met. And step 4 is not "analyze" but "think through" or "think until you find" and step 8 in Japanese doesn't talk about "standardize" (this being an implied part of the Toyota WOW) but instead stresses that the results must become "established" or "take hold".
トヨタの仕事の仕方8ステップ (the 8 steps of the Toyota way of working)
問題を明確にする (clarify the problem) 問題をブレイクダウンする (breakdown the problem) 達成目標を決める (set the target to be achieved) 真因を考え抜く (think through to the true cause) 対策を立てる (develop countermeasures) 対策をやりぬく (follow through on the countermeasures) 結果とプロセスを評価する (evaluate the result and the process) 成果を定着させる (make sure the results take hold)
As a standard problem-solving process, it is excellent and widely applicable.
How to Pair TBP with Toyota Kata?
The Socratic teaching method and talk of "it takes 40 years to learn" at Toyota have given way to a more deliberate method of teaching this thinking process at Toyota, based on what I have seen. We could say the TBP is the result of the steps, clarify, breakdown, and so forth, applied to the teaching of PDCA.
Sometimes I think the genius of the Toyota approach is that this process is so simple, obvious, and offensive to the intelligence and self-worth of most senior executives and go-getters out there that they close the book and say, "That can't be right. There must be more to it." Most people won't understand TBP or try it. You can't really understand it until you try it. So it comes back to a question of packaging and motivation.
When this is the case, the Toyota Kata approach can be a good stepping stone toward TBP. The improvement kata and coaching kata are "patterns" in the form of guiding questions. They are designed to clarify the problem, set a target, propose a cause, test countermeasures, and evaluate results. When the structure and rigor of TBP are presenting an obstacle to action, Toyota Kata can be a good lighter-weight option for getting started.
Where Can I Learn More about Toyota Business Practice?
The book Extreme Toyota mentions TBP and has a few case studies and A3-type stories that follow this process, but not in great detail on the thinking and tools used. Managing to Learn by John Shook is also a good place to get a handle on the Toyota way of working. As of 2017, the best, most recent book delving into the Toyota Business Practice is The Toyota Engagement Equation by Tracey & Ernie Richardson. The authors share their decades of experience at Toyota in Georgetown, Kentucky, and explain TBP in a relatable way. I highly recommend picking up a copy.
Jon has dedicated his 25+ year career to the field of kaizen, continuous improvement, and lean management. Jon spent the first eighteen years of his life in Japan, then graduated from McGill University with a bachelor's in linguistics.
Jon, I really enjoy your analysis of the Toyota System. The fact that you can translate the original ideas from the Japanese writing helps a lot. I would like to see your continuing ideas on the 8 steps, if you don't mind developing a download. Thanks, Les
Andy Wagner
Jon, I'd love to see the original TBP if it is available. Thanks, Andy Wagner
Hi Andy, The original TBP is PDCA. If you mean Toyota documentation, it doesn't belong to us so I won't distribute it. However, I will continue working on a user-friendly e-handbook of sorts for problem solving that is basically TBP.
Sir, I'm interested in your comments on TBP! Toyota set a good example for all successors! But CI is a forever topic, we all know every thinking need development! So if you can send me the contents of TBP, I will be very glad to learn and share it!
Jon, could you please send to me document contain more detail on 8 steps of TBP. Thanks. Luli
Stephen Wong
John, thanks for sharing !and do we have any VSM real example from manufacturing ?
Sir, I was just browsing thru the google and came on your excellent piece of information..its just brilliant.. Thanks a lot for such beautiful ideas..
Simon Ellberger
Jon: I would greatly appreciate your putting together a PDF or something downloadable on the 8-step problem solving process. I think the first two steps in particular need to be made more specific and distinct. For instance: I've seen ambiguous references in other sources to both an "ultimate goal" and an "ideal situation" being identified in step 1 — how do they differ?; I am not clear at all as to why "breakdown the problem" would apply to generic problem solving (I can only see its need in dealing with complex problems) or even how it is an act distinct from clarifying a problem — I would normally think of breaking down a problem as part of clarifying it so as to better define what to tackle; it's not clear in which of these two steps one does such things as flow charting (or value stream mapping) and taking baseline measurements; how does the information one looks at/gathers/analyzes in step 1 differ from that in step 2?; etc.
Tracey Richardson
Hi Jon, How are you? I'm familiar with your book on TPS Workplace Mgmt w/Taichii Ohno… great stuff…some of my Japanese mentors call that TPS generation 3 which adds the human side of TPS… love it!!!:) I found your TBP perspective very interesting here thanks for sharing.. Im actually a certified instructor of TBP by the Toyota Institute in Japan. Im a trainer for Toyota cascading TBP throughout all levels and Ive been associated with Toyota (mostly TMMK) for the past 21 yrs. Ten of those years being an actual Group Leader in Production 1988-1998. I've was taught basic PDCA in the late 80's as well as Practical Problem Solving (the funnel approach above) in the 90's and now TBP in 2005 as it came out. I will have to say I'm impressed with TBP specifically step 2 allowing us to breakdown the problem in Step 2, which leads for a more efficient and effective Root cause analysis and countermeasure implementation in Step 4 and 5. It's definitely a different way to think and a discipline to tackle a smaller problem than a larger more value added problem in our minds. I also like the ability to embed Genchi Genbutsu in finding a process and point of occurrence of the smaller broken down problem allowing us to set target contributing to the Ideal Situation. I feel this thinking process has the ability to make a difference in key performance indicators (Q,S,P,C) within company's willing to embrace this "thinking" process. I especially love the drive and dedication elements added to give team members the ability to add "tangible actions" to their problem solving process in order to "live the Toyota Way"… I'm an advocate of TBP to say the least, and will continue to train in this methodology improving the way Toyota does business. Thanks again Jon for sharing. Tracey Richardson
Hi Tracey, It's great to hear from you! I enjoyed visiting your blog and reading your articles. Please keep up the good work.
I have a completed book of TBP (in PDF format).Please email me for request to download. More details and Hope be helpfull for your opinion. Thank you,
Dear Ryke, I'm interested in implementing TBP,i hope you dont mind to share the book to me Thanks
Sunil Pantoji
Dear Ryke, I'm interested in implementing TBP,i hope you dont mind to share the book to me Thanks Sunil Pantoji [email protected]
Victor Martinez
Ryke: I'm interested in implementing TBP, and I hope you could share the PDF book with me. Thanks.
Hi John. TBP Step 7 I like this approach to problem solving We are so often results focused, and the result is sometimes all we see, but how we got the result in many cases is not recorded or understood, so we can't repeat them. I see this part a bit like a football game, win, lose or draw. The day after the game the manager sits down with the team to analyse what happened in the game. If the result was a win, what did we do well to get the win, if we understand how, then we can have a logical strategy to apply to the next game to get another win. If the game was a draw what went well and what didn't go so well, what did we learn and what could we do differently in the next game to get the win. If we lost the game what did we do wrong, how we can learn from the mistakes, and what can we do differently next time to get a win. Keep checking the result and the process of how we got the results will in the end set you up for better success, and add the repeatability factor through a standard approach. Apply this logic to problem solving and get the repeated results that are sustainable. Steve
Jeremy Bradley
Thank you for the information Jon. Can you describe the points which distinguish step one from step two? I see step 1 (clarify) as taking the perceived problem and undertanding it and step 2 as identifying points in the process where the problem could originate. Thank you
what is the difference between tbp and DMAIC approach?
Gordy Anderson
John: Did you ever put together a pdf with more detail on the eight steps referred to in the last paragraph of the blog entry above. If so, could you point me in the right direction? Thanks for the excellent thoughts and information you provide to all of us.
After all these steps, I managed to establish a lean production. How could accompany her to see if this good or not? With NOURITSU is possible
This was the Shuehart cycle which Deming taught to the Japanese after WW-WW11 otherwise known as the Deming wheel, PLAN- DO Check Act Toyota has elaborated the 4 steps and made it 8. Plan is now 5 steps. Step 1 clarify the problem Step 2 break down the problem Step 3 set a target Step 4 analyze the root causes. Step 5 develop countermeasures. DO,step 6 deveolop countermeasures. Check, step 7 evaluate both results and processes. Act, standardize the process that is proven successful
Dear Jon, I got to use this method when I worked for Toyota, from all the problem solving methodologies that I have been trained in other companies, I still use this one. It's fixed in my heart. Cheers, Karla
I WORK TOYOTA INDUS MOTOR COMPANY.before cupple of time i practice T.B.P and i solved meny problem by this way
YASHAD KUMAR GAUR
I have recently got trained on TBP. I appreciate to solve any problem and fix it TBP is a wonderful tool there are many problem solving techniques but the simplest and easy to learn and practice is the TBP. A3 paper is also a well organised way to present the solution. all Toyota employees are trained to follow this practice. with TBP you enjoy to solve and present the solution in a systematic way. In Toyota we say problem is an opportunity to learn. I am happy to see good coment.
Javier Artime
Great post: TBP (like many others attempts at branding critical thinking) it's old wine, but it is still years after you published this post, an underappreciated magnificent old wine. Another recent resource to learn about the way TBP is taught and practiced at Toyota is The Toyota Engagement Equation: How to Understand and Implement Continuous Improvement Thinking in Any Organization by Ernie and Tracey Richardson. I found it to be very effective in conveying the learning organization aspects of TBP.
Thanks Javier. Tracey and Ernie's book is indeed a great resource.
Isaias Rosales
Hi! I have a doubt!
When can I use TBP & when use PDCA?
The PDCA cycle is built into TBP. You cannot do TBP without PDCA. TBP is a more detailed and specific way of applying the Plan-Do-Check-Act process. Always use PDCA, sometimes use TBP.
Have something to say? Cancel reply
Leave your comment and let's talk!
Save my name, email, and website in this browser for the next time I comment.
Recent Articles
GA 495 | Finding and Retaining the Right Talent with Kerry L. Bass
Are You Seeing Green?
Completing A Kaizen Event is the Beginning, Not the End of an Improvement
GA 494 | TWI and the Training Timetable with Brandon Brown
GA 493 | Dealing with Fear with John Knotts
Start your lean & six sigma training today..
Learn center
Project management
How to use Toyota's legendary A3 problem-solving technique
Georgina Guthrie
February 21, 2020
If you came home one day and found your kitchen taps on full-blast and your house full of water, what's the first thing you'd do? Grab a bucket and start scooping — or turn off the tap?
When it comes to problem-solving, many of us take a rushed, reactionary approach rather than fixing the issue at the source. So in other words, we see the water, panic, and start scooping. If this sounds like something you've done recently, then don't feel too bad: when the pressure's high, we often jump towards the quickest fix, as opposed to the most effective one.
This is where the A3 technique comes in. It's a problem-solving approach designed to efficiently address the root cause of issues.
What is the A3 technique?
The A3 technique is a structured way to solve problems. It's part of the Lean methodology , developed by Toyota back in the mid-'40s. This doesn't mean you need to implement a Lean way of working to take advantage of this process — it can work as a standalone exercise.
Granted, A3 isn't an inspiring name, but the story of its origins is actually pretty interesting. Rumour has it that Taiichi Ohno, inventor of the Toyota Production System, refused to read past the first page of any report. In response, his team created A3 address and summarize problem-solving on one side of A3-sized paper. The A3 technique played a huge part in Toyota's success and all kinds of industries have since adopted it. Here's how to get started.
How to solve a problem with A3
The first thing to remember is this: A3 is collaborative and relies on good communication. It's not something you should do by yourself.
There are three main roles involved:
Owner (that's you or someone under your charge)
As you've probably guessed, these aren't roles that already exist in your company; you must create them for the purpose of this process. Here's what they mean.
The owner is responsible for leading the exercise. They are the lynchpin between the two other roles, fostering good communication and keeping documents up to date. It's tempting to think of the owner as the head of this trio, but that's not true: everyone is equal here.
The mentor is someone with solid  problem-solving experience. It's their job to coach the owner and steer them towards finding a solution. It's not their job to find the answers themselves.
And finally, there are the  responders . This is someone (or a group of people) who have a vested interest in the outcome of the A3 project. Responders might include the client, stakeholders, or managers. A potential problem here is gaining access to them: if you work somewhere with a strict hierarchy — and you're somewhere near the bottom of that structure — you may face challenges. There's no easy way around this. Essentially, you need your organization to support this way of working and make it easy for you to access those at the top if needed.
How to create an A3 report
True to its origins, the A3 report is a one-page document. It typically contains 5-7 sections that systematically lead you towards a solution. These are the most commonly used steps, but feel free to modify them.
Background:  Explain your project in a few sentences, including its context.
Problem statement:  Explain the current problem. You can use process mapping to see the different tasks that surround the issue. This isn't essential, but it will make it easier for you to locate the root cause.
Goals:  Define your desired outcome, and include metrics for measuring success. You won't know everything until you reach the end, so you may find you need to come back and refine stages 1-3.
Root cause analysis:  This is a big stage of the process. You need to work out what you think the root problem is. You can use different methods to help you here, including 5 whys or a fault tree analysis .
Countermeasures:  Once you've worked out your root cause, you can start proposing solutions.
Implementation:  Work out how you'll implement these solutions, including an action list with clearly defined roles and responsibilities. Project management software is a useful tool here because it can help everyone on the team track each other's progress in real-time.
Follow-up:  Using your metrics for success, decide whether the problem was solved. Report your results back to the team/organization. In the spirit of Lean (continuous improvement), you should go back and modify your plan if the results weren't as expected. And if they were, you should make this process the new standard.
Final thoughts
A3 is an efficient, methodical way to solve problems at their source. When issues rear their head, rising stress can lead people to panic. Having a clearly designed system in place to guide you towards a solution minimizes the chances of people settling for a 'quick fix' or failing to act altogether.
Beyond being a guiding light in times of pressure, A3 is a great team-building exercise because it encourages individuals to work together towards a common goal — across all areas of the organization. Combine this with collaborative tools designed to help teams track progress and work together more effectively, and you'll be unstoppable.
Lean to Six Sigma: process improvement methodologies explained
How to do a value stream map with Kanban
Subscribe to our newsletter.
Learn with Nulab to bring your best ideas to life
What is Lean?
How We Do Lean
History & What We've Done
Lean Research
Lean Capability Development
Login / Sign up
Sign up and join the community
Email address *
Subscribe to our newsletter
Please select all the ways you would like to hear from us Email
Your personal data will be used to support your experience throughout this website, to manage access to your account, and for other purposes described in our privacy policy .
Home > Back to Basics: Problem Solving at Toyota
Back to Basics: Problem Solving at Toyota
19th November 2014 - Lean Enterprise Academy
As Lean practitioners, we all know how to problem solve – don't we? This is surely basic Lean stuff? Well, the answer may be that we think we do.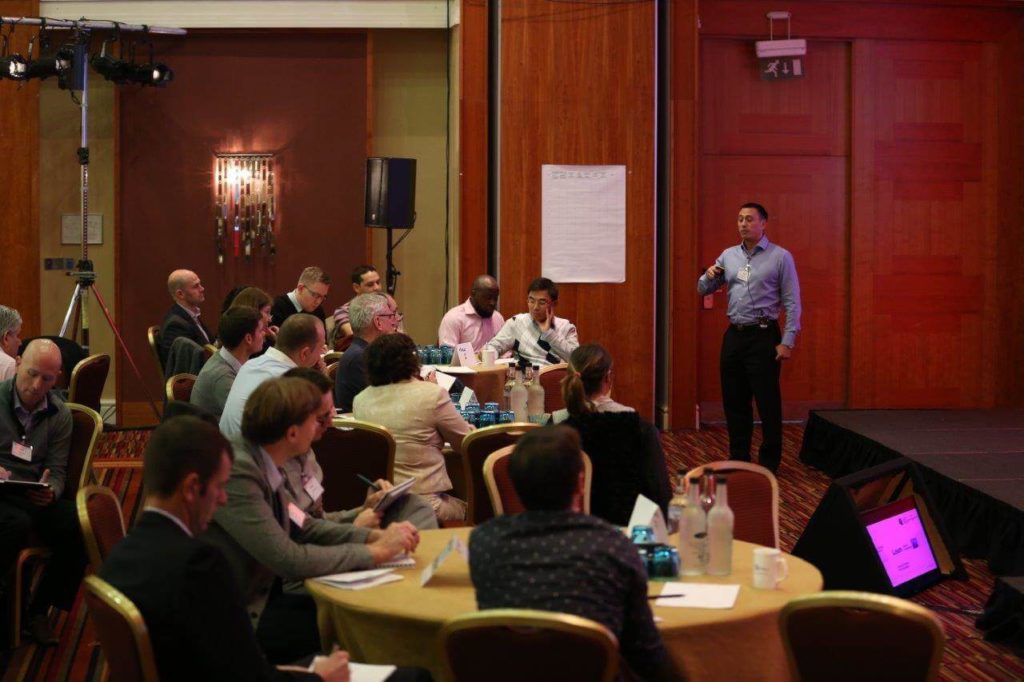 But often, it isn't done well and in many cases may not fix the actual problem we set out to. In many organisations the problem solving process is rushed, focusing on finding the quickest, easiest solution rather than the one that is the most value adding. Toyota, on the other hand, uses a systematic problem solving process which carefully frames the problem, finds true root cause and uses experiments to test countermeasures to ensure the problem is fixed once and for all. This is a fundamental building block of Toyota's success and is practised by all employees at all levels.
Toyota's 8 Step Problem Solving
In a practice-based workshop, Mark Davies, Senior Manager at Toyota Lean Management Centre UK, took us through the 8 step problem solving process :-
1 – Clarify the problem 2 – Breakdown the problem 3 – Set a target 4 – Analyse the root cause 5 – Develop countermeasures 6 – See countermeasures through 7 – Monitor the process and results 8 – Standardise successful processes
Toyota understands that stages 1 – 4 are key to ensuring the right problem is tackled and in the right way. Problems can get messy and convoluted so it's often confusing to teams as to which specific aspect of a problem to focus on. Step 1 and 2 are important to stratify data, often using Pareto to breakdown the problem. Asking what, when, where and who helps to highlight the top issue to be tackled. It then becomes easier to set SMART targets for improvement. Stage 4 and the identification of root cause is, arguably, the most difficult and the most poorly executed. Here Mark took us through a detailed process to move from the prioritised problem to possible direct causes. The mistakes are to jump in and prescribe possible direct causes to the problems without going to Gemba to confirm the facts. Here direct cause – observed causes of the problem – and root cause – the actual end cause we are trying to identify – are often confused. And then the use of the '5 whys' , a simple tool, which is so effective in drilling down the causality chain to the true root causes.
So going through a case study to practise these steps, how did we do? Well, we didn't get everything right! And the point here is, if we, as Lean practitioners, aren't able to problem solve in a systematic way, how can we expect to coach and lead others to do the same?
Back to basics methinks.
An Update: Problem Solving 2021
Bringing this post up to date, we've developed the Lean Learning Platform so you can hone your skills. We have a range of materials to help you become self reliant on your lean journey. The complementary Level 1 Practical Problem Solving materials aim to provide knowledge around the subject area.
Construction
Manufacturing
Public Sector
Retail & Hospitality
Supply Chain
Capability Development
Lean Leadership
Lean Principles
Management System
Process Improvement
Product Development
Tools & Techniques
Transformation
Demand Analysis
Flow Costing
Lean & Green
lean certification
Lean Digital
lean learning
Lean Summit
Lean Thinking
Lean Transformation Framework
Managment Routines
People Capability
Problem Solving
Purpose Process People
Rapid Problem Solving
Standardised Work
Supply Chain Management
Teach Poster
Training Within Industry (TWI)
Value Stream Analysis
Value Stream Mapping (VSM)
Value Streams
Visual Management
The Lean Post / Articles / Clarifying the '5 Whys' Problem-Solving Method

Problem Solving
Clarifying the '5 Whys' Problem-Solving Method
By Lean Enterprise Institute
July 19, 2018
This brief animation offers a detailed explanation of one way to discover a problem's root cause.
To help lean thinkers apply this powerful approach to overcoming work obstacles, LEI Senior Advisor John Shook guides lean thinkers through a detailed example from Taiichi Ohno's Toyota Production System : Beyond Large-Scale Production . Find a transcript below.
Let's take a look at the problem-solving method known as the " five whys " or also "causal chains." Let's take a look first of all at how that relates to the problem-solving funnel as a frame where we began with a high-level problem—it might be something vague that we don't fully understand, but it's the problem coming at us on a day-to-day, moment-to-moment basis.
What we want to do is break the problem down to understand it, get some data, get some facts, and look for patterns. And from there, that means understanding the work, which is certainly a primary characteristic of lean problem-solving, which is to go and deeply observe and understand the work. From there, we can identify a point of occurrence, sometimes called the direct cause and also can be thought of as a problem on its own.
Now we can do the fun part, which is to start asking the five whys. We can put on our investigative hats and ask why, why, why is this occurring? That will lead us to a root cause regarding which we can attach a countermeasure. 
To look at this part of the problem-solving process , the five whys or a causal chain, let's look at the famous example from Taiichi Ohno of Toyota and the one he used starting in the 1950s of a machine breaking down.
The problem that he saw as the machine shop manager is that machines would often break down, and his people would often just attach a Band-Aid. They would only stop it at the first level of cause, meaning that the problems would recur; they would come back. So, he trained himself and his people then always to ask the five whys, sometimes three, sometimes eight, the point being to follow the causal chain all the way down to a root cause.
In this example, he looked at a machine that had stopped working and identified with the first why that it had blown a fuse in the control box because it was overloaded. The overload caused the fuse to blow. But, he didn't stop there and asked why again, and recognized that insufficient lubrication was getting to the bearing. So, the bearing, therefore, was causing the overload on the machine. 
Not stopping there, he went to the next cause and, asking why, found that the pump was not drawing lubricant. So, the lubricant, then, would not be sent to the bearing.
Still not stopping there. Why, again, was the pump not drawing lubricant? Because the shaft was worn, causing it to rattle and not function properly. 
Now, another why there led him to a root cause, which was that there was no strainer, which allowed metal chips to enter and damage the pump. So, with the damaged shaft, that would mean the pump wasn't drawing lubricant, so that there wasn't enough lubrication going to the bearing, which overloaded the machine and blew a fuse, which stopped the machine from working.
So, he's got a five-why causal chain going down to the root, and you can check that with the "therefore chain" going up as well. 
Now he knows if he applies a countermeasure here, which is to make sure there's a strainer, then the problem will be solved so that it doesn't come back.
So, this is what you can accomplish with a fairly simple way of thinking so that we're not just putting Band-Aids on symptoms—that we're solving problems at the root cause. 
Good luck with your problem-solving attempts.
Learn How to Identify and Solve Business Problems
Gain a solid understanding of lean problem-solving by taking the on-demand, online course Intro to Problem-Solving. Learn more and register.
Get an in-depth instruction and intensive coaching that will improve your—and your team's—problem-solving capabilities. Join the next Managing to Learn Remotely workshop. Learn more and register.
Developing Structured Problem-Solving and Leadership Skills using A3 Thinking: Managing to Learn Remotely
Join us for a seven-week learning experience and learn how to use the A3 Methodology to solve important business problems. Optional one-on-one coaching package also available.
Written by:
About Lean Enterprise Institute
Leave a Comment Cancel reply
Your email address will not be published. Required fields are marked *
Save my name, email, and website in this browser for the next time I comment.

The Future of Lean Learning: Introducing LEI's Innovative Online Education
Webinar by Masia Goodman

How Technology and Data Can Enhance Your Company's Problem-Solving Capability 
Article by Lean Leaper

Strategies for Tackling Complex Problems: a Conversation with Paolo Savaget
Podcast by Tom Ehrenfeld
Related books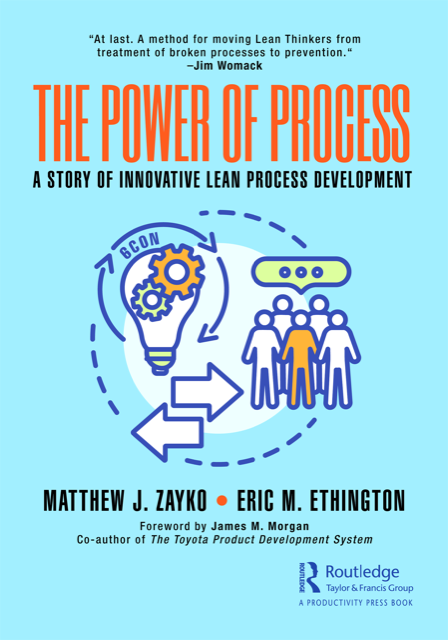 The Power of Process – A Story of Innovative Lean Process Development
by Eric Ethington and Matt Zayko
Welcome Problems, Find Success – Creating Toyota Cultures Around the World
by Nate Furuta
Related events
October 16, 2023 | Coach-Led Online Course
Improvement Kata/Coaching Kata Remotely
November 07, 2023 | Morgantown, Pennsylvania
Building a Lean Operating and Management System 
Explore topics.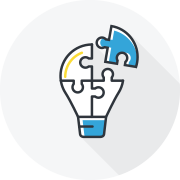 Subscribe to get the very best of lean thinking delivered right to your inbox
Privacy overview.
Friend's Email Address
Your Email Address
→ Radical Improvement (Kaikaku) : KoRe 10 Tips
The 7-step Problem Solving Process at Toyota
Innovative → problem solving has helped → Toyota become one of the most successful automakers in the world. Toyota can confidently distribute a tremendous amount of responsibility to the people who actually do the work, from the most senior, experienced member of the organization to the most junior. This is accomplished because of the tremendous emphasis on teaching everyone how to be a skillful problem solver .
There are more than 20 towns in America called Moscow. Why is that?
By Alina Simone Jared Goyette
A railroad track in Moscow, Arkansas. 
Photo courtesy of Erjan Aisabay.
When Jack Spaulding was growing up in Moscow, Tennessee, he always wondered how the town, a small, rural community of about 80 residents, got its name. It didn't seem to have any obvious connection with Russia, but could any of the local tales he'd heard actually be true?
"I would ask all the old folks here in town if anybody knew how the town got its name. Well, I got all these hokey answers like, 'Well, it's because of the moss and... they used to send the cows down there to graze on the moss. Moss cow. And then after that Ma's cow — like, belonging to your mother's. ... Nobody really had any idea where the name came about," Spaulding says.
A mailbox in Moscow, Kentucky. 
Photo courtesy of Erjan Aisabay. 
Spaulding eventually dug deeper, and his research turned up an unexpected finding: The area had been known as something like "Moscow" since before the town was founded in the early 1800s. That clue led him in a new direction.  
"I went through the dictionary looking for any type of word that would sound similar to Moscow or would be spoken by Europeans like 'Moscow' and I believe as I recall, the word closest to that was Mashetow," he says.
According to Spaulding, Mashetow was a Native American word meaning "to go" or "the place to where we're going."
"I think Moscow was the place to where the Native Americans would go for the watering ground. ... What is this place? Mashetow! This is the place we're going."
Spaulding's conclusion wasn't definitive, but it was a worthy effort. He isn't the only person to set out trying to figure out why a small town in the middle of America acquired the same name as the capital of Russia. There are more than 20 identically named cities scattered across the country. There's a Moscow in Idaho near the border with Washington, another up north in Maine and one down south in Texas.
When Ren Vasilyev, now a professor of geography at the State University of New York Geneseo, was a graduate student, she decided to tackle the riddle of America's many Moscows. It was 1986, the height of the Cold War battle with the Moscow-capitaled Soviet Union, and in those misty pre-Internet days, a project like this required a lot of analog legwork.
She poured through old county history books, and found that just as with Spaulding's hometown, most of the Moscows in America didn't have anything to do with Russia or its capital.
One was the result of a misunderstanding: Moscow, Kansas. Town officials had tried to name their city after Luis de Moscoso, a Spanish conquistador, but they decided to shorten the name to M-O-S-C-O. When they submitted an application to create a post office, it came back with the extra letter.
"The guy in DC thought that these little silly people in Kansas didn't know what they were doing and had spelled the name wrong. So he had added that W on it," Vasilyev says.
But, the most common reason people named their community Moscow, she learned, was more straightforward.
"Things like Spring Valley or Springfield or Blossom Hill, or you know, those kind of pretty generic names were already taken. And so people started using what were considered exotic names, hoping that no one had already used them," she says.
The fire department in Moscow, Michigan. 
The mystery of the Moscows of America also intrigued Erjan Aisabay, who set out to visit all of them and write a book about his experience. Aisabay, who was born in Kazakhstan but attended college in the original Moscow, launched his project hoping that America's shared love of Russia's capital city might help bring the two countries together.
But as Aisabay drove from state to state, his dream of finding a Russian connection dwindled. And some of America's Muscovites turned out to be less than supportive. Like in Moscow, Texas, where his attempt to strike up a conversation didn't turn out as planned.
"I say, 'Hi my name is so and so, you know I'm writing a book about Moscows' and then you know she looks at me like completely mistrust and she's like 'You should leave.' ... And I saw something that looked like a gun. ... This was my last Moscow and I'm like, 'I don't want to die in my last Moscow!'"
A road sign in Moscow, Ohio in 1987. 
Photo courtsey of Ren Vasilyev.
00:30 What do Toad Suck, Eighty Four, Cut and Shoot, Glen Campbell and Cookietown have in common?
1:30 Introducing the Nametag series.  We are digging up the stories behind place names in a series we're calling Nametag
3:00 Patrick's obsession with Wasilla, Alaska
5:18 Reporter Alina Simone has always been curious about the origins of all the Moscows in the United States. There are 26 Moscows
6:39 Ren Vasilyev decided to tackle the riddle of America's many Moscows as a graduate student in 1986
7:01 Most Moscows didn't have much to do with Moscow. In fact, they weren't even pronounced Moscow
7:31 Jack Spaulding of Moscow, Indiana has also always about the name
8:27 Drawing inspiration from fanciful sources like, Napoleon
9:05 Moscow, Kansas became Moscow by mistake
9:43 The biggest reason to name your community Moscow, everything else was taken
10:03 Only one, lonely Moscow — Moscow, Pennsylvania — was allegedly named by actual Russia people
10:46 Meet Erjan Aisabay.  He has visited all 26 Moscows
11:20 Not all American Muscovites were friendly. In fact some were downright hostile like one woman in Moscow, Texas
12:04 Erjan visited Moscow, PA to look for any evidence of the supposed Slavic connection
13:27 Professor Vasilyev's research shows that only one Moscow, the town of Lester in New York, cast the name aside for political reasons
15:14 There are many more Russian names in the United States like Saint Petersburg, FL, Sebastopol, CA, Odessa, TX
15:49 The issue of place names was very sensitive in Russia especially under the Soviet Union
18:14 Nina subjects Patrick to " Arab, Alabama " an offensive song (and video) by the country comedy duo Pinkard and Bowden 
20:06  Submit YOUR Nametag story idea. Have you always had a question about a place name? Be it a street name or the name of a town or a mountain?  Let us know.  Email [email protected] or tweet at us @lingopod
20:45 Finally, finally the answer to the NEH accent quiz from last week
[WHAT WE DO]
[OBJECTIVES]
[OUR MODEL]
[ALIGNMENT]
[DEPLOYMENT]
TBP AS A STANDARD PROBLEM SOLVING PROCESS w/overlay comparison to A3 and 5WHY's
American Adopted Translation       Original Japanese Translation Intent
1. Clarify the problem                               (clarify the problem) (P) 2. Breakdown the problem                      (breakdown the roblem) (P) 3. Set a target                                            ( set the target to be achieved ) (P) 4. Analyze the root cause                    ( think through to the true cause ) (P) 5. Develop countermeasures                   (develop countermeasures) (P) 6. See countermeasures through          (follow through on the countermeasures) (D) 7. Evaluate both results and process    (evaluate the result and the process) (C) 8. Standardize successful processes    ( make sure the results take hold ) (A)
Article#2 – TBP (Toyota Business Practice) Lean guru Jon Miller of Gemba Research says if you don't have a process you're riding out your luck…
The eight step description of the PDCA cycle of problem solving called Toyota Business Practice (TBP for short) or practical problem solving continues to top my list of important things everyone should know. I'm finding it surprisingly hard to get people excited about this. Perhaps it seems too simple, too obvious to take seriously. Or perhaps we are so good at solution-jumping that the first 5 steps seem redundant (they're not!) and we just can't be bothered to go through these eight steps:
1. Clarify the problem 2. Breakdown the problem 3. Set a target to achieve 4. Analyze the root cause 5. Develop countermeasures 6. See countermeasures through 7. Check both results and process 8. Standardize successful processes, go to step 1
If you must, as many will, jump from "we have a problem" (step 0) to "we have a countermeasure" (step 6) perhaps at least I can prevail upon you to proceed to step 7. What does it mean to check both process and results? It sounds obvious and we may think we already do this. I recently heard a metaphor that is quite apt to describe this concept. Let's take a type of person who becomes very rich very quickly. For example the lottery ticket winner, a professional athlete, a rock group which has a hit record or two. It's not uncommon to hear of these people ending up poor again. Why is this? Although to differing degrees there was effort and ability involved in how these people became rich, a good part of it was luck. There is no process behind a lottery ticket winner's wealth. There is seldom a strong business mind behind the commercial success of a stereotypical rock band. An athlete that is focused on being the best they can be at their game often has not studied business, home economics or made long-term financial plans. the process for building their wealth may have depended in a measure of luck. And what process that may have existed is rarely checked, standardized or repeatable: it is what we call heroic effort. When they have spent all of their money, forgotten to pay their taxes, developed expensive habits, and need to create wealth again, these types of people often cannot duplicate it. There is no process to go back to, only spent luck.
When we practice problem solving we need to be sure that we have left ourselves some breadcrumbs like the children in the fairy tale so that should our countermeasure not work out, we can find our way out of the forest and try again. In fact, even when our countermeasures do work, we need to follow our breadcrumbs to make sure that we can learn from success, share the success and make it repeatable. The process we check includes the problem description, breakdown, root cause analysis, countermeasure planning method, the actual method of implementation of the countermeasures, as well as various documented assumptions to that point. The process that we follow can be something as simple as "did we stick to our plan?" Many times we need to ask the question "Were the process metrics improving while our results metrics were improving?" because when the answer is "no" we need to question whether it was luck, or whether the root cause we thought we were addressing has gone away for an unknown reason, or external factors improved the end result even with the process unchanged.
At some level people are happy to contain the problem and move on. People think that root cause countermeasures are too hard, or too expensive. We ask "At what price?" when faced with the possibility of solving problems at the root cause level. We trick ourselves using numbers games that it is easier to inspect out defects than to go upstream (often overseas) to correct the problem at the source. We just want the problem to go away, even if it has just slinked under the proverbial rug. We don't want to question the process too carefully. Why? Our processes have feelings, and we don't want to hurt them. Sounds ridiculous, until you consider that most of the time we don't have processes at all, just people who do the work. When we try to question processes we end up threatening people. We need to start by defining the standard process so that we can attack the process, not the person. People doing the best they can with insufficient resources is not a process, it is a shame.
The Toyota Business Practice is a standardized problem solving process. You can even use it to build processes where none exist, since that is often one of the causes of problems. Step seven of Toyota-style problem solving is all about making sure we are following the process we set out to follow, instead of solution-jumping. When we jump from step zero to step 8, we may think we have come to a rapid resolution to the problem but it is no resolution at all if the problem reoccurs and we have no evidence of the process we followed to achieve the result. If you find yourself in that position, I have a solution for you. It's called the 8-step problem solving process. Not to be a solution-jumper…
Share this:
About cdnbusinessexcellence
Leave a reply cancel reply.
Categories / Feature Articles:
Email subscription.
Email Address:
Sign me up!
Already have a WordPress.com account? Log in now.
Follow Following
Copy shortlink
Report this content
View post in Reader
Manage subscriptions
Collapse this bar
Problem Solving the Toyota Way
More Than Solving Problems
Every problem is an improvement opportunity, telling the problem-solving story.
The Toyota Way seeks to identify and remove obstacles on the path to perfection. This philosophy is rooted in the Japanese cultural desire to seek perfection in every activity. As we discussed earlier in the book, the Toyota Way is a cyclical process of achieving stability, standardizing practices, and then continually squeezing the process in order to expose the obstacles (seen as system weakness). Human beings tend to seek comfort and avoid discomfort. The Toyota Way is not a natural behavior. The Toyota philosophy relies on the "system," and adhering to its concepts will force people supporting the system into uncomfortable situations. The choices presented then are to either remove the obstacles or to fail. For this reason, possessing the skills of solving problems and the ability to continuously improve are crucial to survival.
This process serves as the framework for most other aspects of the Toyota Production System (TPS) and its product development system, and is largely responsible for Toyota's tremendous success. Toyota can generate greater results, with less effort, in a shorter period of time, more consistently than any of its competitors. This process provides a structure to align resources effectively, to ensure mutual understanding of the significance of the issue, to clearly outline the necessity and benefit of resolving the issue, and, with a high degree of accuracy, to predict the actual result.
The problem-solving methodology is a skill that runs deep and strong at all levels of the organization within Toyota and across all functions, from manufacturing to purchasing to sales and the rest of Toyota. The basic method is learned in training classes, but the real learning comes from daily practical application, continued use, and evaluation by others in the organization. Technically, the methodology is fairly simple and does not require complex statistical analysis tools. Because of it's simplicity the method can be embraced and executed by all Toyota personnel regardless of education or previous experience. Toyota uses advanced statistical analysis in certain situations, but the day-to-day use of problem-solving is straightforward. This method may appear too simplistic to individuals trained as Black Belts in the Six Sigma process, but there is an elegant beauty to it. For one thing, the issues encountered by most associates on a daily basis require only basic analytical skills. More complex techniques are unnecessary and often confuse people who have a problem but are not trained in the methods. In addition, the process at Toyota can be applied rapidly, while Six Sigma and other similar processes tend to be lengthy and laborious.
This process may occur in a very short time frame (less than one minute) or may take months or even years. From the moment an operator discovers a problem on the line and signals the need for support (by pulling the andon cord, as described in Chapter 8), until the problem is controlled and corrected, may be less than one minute. At the other end of the spectrum is long-term strategy development, preparing a new product launch, process improvement, and policy deployment.
Calling this process "problem solving" may be a misnomer, since the process goes well beyond the basics of solving problems. This method encompasses a critical and logical thinking process. It requires thorough evaluation and reflection (genchi genbutsu and hansei), careful consideration of various options, and a carefully considered course of action, all leading toward measurable and sustainable goals.
With repeated use and practice, this process becomes second nature and is used in virtually every situation in which improvement is desired, when new or modified processes are added, and even as a framework for the development of a lean implementation process. Here are just a few of the situations for which this process can be used:
Correcting weakness in skill levels and development of a training plan
Purchasing new equipment
Cost reduction activities
Team improvement activities (Quality Circles, kaizen events)
Improving productivity and process flow
Annual planning and strategy development
The inverse of a problem is an opportunity. This has become a cliché and often means we don't want to deal with the fact that we have problems. It becomes real only when the organizational culture focuses on continuous improvement. Within all organizations, including Toyota, there is a virtually endless supply of problems, and thus opportunities. We may also commonly refer to these problems as "issues," and they fall into three broad categories: Large, Medium, and Small (Figure 13-1).
Many organizations fail to develop an effective process for capturing opportunity from all three categories. Quite often the Small category is overlooked entirely because these opportunities are viewed as "insignificant" or offering "not enough bang for the buck." In addition, the Medium and Large categories are not fully exploited due to the small number of people being trained or qualified to resolve issues (Figure 13-2). In this structure, the primary impetus for improvement is management-directed and management-controlled. In this case change occurs from outside the process. This continues to foster the traditional we/they thinking, which implies that only management or specific individuals are responsible for improvement, and that the workers wait for "them" to correct issues. Individual efforts are not encouraged for various reasons, but primarily because there is no structure in place to support them and because managers fear a loss of control.
Figure 13-1. Typical quantities of opportunities available
Figure 13-2. Opportunities captured by typical companies
Also, in most organizations problems are not viewed as opportunities for improvement, but as failures, and thus are hidden rather than addressed.
Toyota is able to maximize its performance using two tactics:
Every employee is trained and encouraged to use the process daily, thus achieving tremendous leverage from the combined efforts of many problem solvers each making frequent, small, continuous improvements. This contrasts with many U.S. companies, where select individuals (such as engineers, or Black Belts) are trained and designated to solve problems; often with little or no input from those actually closest to the process.
Resources are utilized to address problems across all three levels, and the efforts can be focused, thus applying greater leverage and multiplying the results. The problem-solving process requires evaluation and comparison of issues, allowing people to focus efforts on the most significant items. In this way, a smaller amount of focused effort produces greater results by attacking the larger opportunities. In addition, individuals are able to focus efforts on the smaller items they control and that directly affect them. Toyota applies the 80/20 rule by effectively focusing 80 percent of their energy on the 20 percent of problems that will yield 80 percent of the total benefit.
The Toyota Way divides the categories and utilizes the resources appropriately for all three levels. Larger issues are generally addressed through managementdirected and management-controlled activities such as Management Kaizen Training [also referred to as Practical Kaizen Training, or jishuken activities (Figure 13-3)]. It is also management's responsibility to establish expectations for the organization, to identify weak points in the system, and to apply the appropriate resources. Mid-level opportunities are generally initiated by the supervisor, the team, or by an individual. These items may be based on overall company objectives for improvement or on issues of particular challenge to the group affected. Finally, Toyota is able to capture a huge opportunity by facilitating the individual efforts toward improvement. The individual or small team nearly always initiates these efforts. Each person understands the process of continuous improvement and pursues that objective in his or her daily activities.
In fact, continuous improvement is so important that changes to processes are made up to the last day of production in a product cycle. This seems paradoxical until it is understood that the idea of continuous improvement truly means continuous—never ending. If people believe that improvements are only desired under the "correct" conditions, they will, in effect, not make improvements because the conditions may never be correct. We've often heard people state that a product or process will "go away" in six months, so it is not practical to spend time and money improving it. The Toyota Way suggests that a small improvement with minor effort yielding perhaps one second of time or one cent per piece saved over the six-month period is, in fact, a practical idea. It facilitates the idea that improvement must occur at all times at all levels by all individuals. Any rules suggesting appropriate times and conditions for improvement will kill the spirit of continuous improvement.
Management Kaizen
Cross-functional Team
Quality Circle
Individual Daily Kaizen
Figure 13-3. Toyota leverages opportunities at all levels
In addition, Toyota teaches basic problem-solving skills to all employees so that everyone becomes a problem solver. With thousands of people solving problems on a daily basis, Toyota can effectively leverage its people resource. For most issues encountered daily, the basic methods are sufficient. More complex techniques are unnecessary and often confuse people dealing directly with the problem. Problems of a more complex nature require a higher degree of skill, and members of management are trained via Management Kaizen events. The case at the end of this chapter on the Toyota Georgetown, Kentucky Plant illustrates the breadth and depth of kaizen activities across the organization.
Tables 13-1 through 13-3 summarize the characteristics of the three levels of issues, the typical scope of the specific issue, examples of each, and implementation methods.
Table 13-1. Toyota Approach to Large Issues
Table 13-2. Toyota Approach to Medium Issues
Table 13-3. Toyota Approach to Small Issues
Toyota associates learn that the problem-solving process is like telling a story. Every good story has an introduction or lead-in, character development and substance in the middle, a conclusion, and perhaps a hint of a sequel . The problem-solving process has distinct chapters or steps. And like a good story, a good problem-solving process will flow smoothly between each step, with a clear connection from one to the other. The completion of one step will lead to the next step, and there will be no break in the continuity. Here are the "chapters" of the problem-solving story:
Develop a thorough understanding of the current situation and define the problem.
Complete a thorough root cause analysis.
Thoroughly consider alternative solutions while building consensus.
Plan-Do-Check-Act (PDCA):
Plan: Develop an action plan
Do: Implement solutions rapidly
Check: Verify result
Act: Make necessary adjustments to solutions and action plan and determine future steps
Reflect and learn from the process.
There may be additional information contained in the story, but it will generally fall under one of these categories. As with good stories, each problem-solving process is somewhat different, but overall, the basic structure of the process is the same.
In Chapters 14 through 17, we'll go into detail about each chapter of the problem-solving story and developing a thorough understanding of PDCA. You will notice that Chapter 14, which focuses on understanding the current situation and defining the problem, is the longest, and subsequent chapters get shorter. This reflects the importance and level of effort in each of these phases. Getting the problem right is the most important and should be where most of the effort is made, since doing a great job of solving the wrong problem has little longterm impact. Yet in most problem-solving activities we have noticed, people are more than happy to accept a superficial definition of the problem and launch into brainstorming solutions. This brainstorming is the fun and exciting part, so we want to get to that quickly, but it's also the easiest part. Toyota's practical problem-solving methodology is a disciplined process and does not always come naturally. It requires stepping back and thinking deeply before charging into solutions and implementation.
Case Study: Kaizen at the Toyota Georgetown Plant
Toyota's first wholly owned assembly plant outside of Japan in Georgetown, Kentucky originally built only the Camry and has expanded greatly. This plant became the site of thousands of pilgrimages to see true TPS right here in our own backyard. The plant from the start began racking up J.D. Power awards that hang from the rafters, practically hiding the ceiling.
Georgetown started out as a large site, building engines, stamping, welding, painting, molding plastic bumpers and instrument panels, and assembling cars. It grew quickly as the Avalon and Sienna minivan were added, then the minivan was moved out and the Solara coupe was moved in. Through volume changes, model changes, equipment changes (e.g., a completely new body shop), and growth, it has been a busy place with little time to catch a breath. Combined with the fact that it is a favorite recruiting ground for companies that want to hire away Toyota-trained employees, it has been a challenge to maintain the lofty expectations of the plant. By 2004 the site was up to 7,800 employees, which managers felt was beyond the size where communication is truly effective. They had to switch from thinking of it as a town to thinking of it as a big city with a lot of little neighborhoods.
The growth and losing managers led to tremendous pressure by 2000, as the J.D. Power awards became few and far between and cost pressure from the low-wage countries China and Korea pushed the plant into radical kaizen. While kaizen was part of the culture of the plant, they were used to continuous problem solving punctuated by the big changes associated with model launches and new equipment. The new competitive challenge required kaikaku (radical kaizen). Added to this was the pressure of becoming self-sufficient, since Toyota in Japan was spread thin, supporting plants throughout the world, and unable to afford sending additional Japanese engineers and coordinators. Georgetown had to figure things out largely with Americans.
Table 13-2, above, shows a variety of different approaches that Toyota uses for process improvement projects, including various types of crossfunctional teams, Quality Circles, and work groups under a group leader. The need for radical improvement at Georgetown taxed all of these approaches and more.
There are some common characteristics of these process improvement activities at Georgetown, and Toyota generally:
1. Process improvement projects in individual areas are driven by hoshin kanri (policy deployment) objectives for the site that are linked to improvement objectives for North America, which are linked to improvement objectives all the way up to annual goals of the president of Toyota. 2. The process improvement project follows the steps described in Chapters 13 through 17. Ultimately it will look like the problemsolving A3 report described in Chapter 18. It may be displayed on a board, a wall, or on an A3 report, but all the elements will be included (e.g., problem statement, improvement objectives, alternatives considered, selected alternatives, justification, results, additional actions to be taken). 3. It will follow the Plan-Do-Check-Act cycle. 4. It will be part of an organizational learning process, with any key learning shared across the organization.
To support these dramatic improvements, which were needed in many Toyota facilities, Toyota established the Global Production Center (GPC) in Japan. In the past, Georgetown had a mother-child relationship with the Tsutsumi plant in Japan, which also made Camrys. The Georgetown engine plant learned from the Kamigo engine plant in Japan. They "child" plant learned some specific traits of this parent. Now Toyota wanted a global common system and developed GPC to spread TPS in a uniform way. Originally, Japanese coordinators came to each plant in North America and mentored managers one on one. It was a learningby-doing approach. But now, with sites outnumbering coordinators, GPC had to rely on more formal training materials to spread TPS concepts. Georgetown also had the opportunity to learn from the Operations Management Development Division (OMDD) in the United States, which taught TPS to suppliers but now was a resource internally as well. Georgetown employees can engage in a twoto three-year rotation in OMDD, doing projects at suppliers to deeply learn TPS.
One way Georgetown used OMDD was to require all managers, even at the highest levels, to lead shorter kaizen projects at suppliers and get their hands dirty in a new environment with painfully honest critiques from OMDD's TPS masters. They did a one-week process-level kaizen and then a two-week systems-level-material-and-information-flow kaizen. Managers who led the supplier kaizen activities were expected to lead four similar activities per year in their own areas back at Georgetown. To develop in-house knowledge, Georgetown set up an Operations Development Group (ODG) internally. Group leaders, area managers, and managers could rotate through for two to three years to get indepth TPS experience doing kaizen projects in the plant. Each area of the plant has a TPS specialist who has direct experience or mentored expertise from this group assigned to work on medium-sized projects.
Through hoshin kanri, aggressive goals were set for each plant in 2003. For example, to become globally competitive on price, the engine plant set a target of reducing total cost by 40 percent by 2007. Through kaizen, the engine plant had reduced the workforce size from 1,017 to 930 people between 2000 and 2003. But cutting direct labor was not going to get a 40 percent cost reduction. That required a major analysis of all costs, for labor, depreciation, maintenance, indirect materials, facilities, and purchased parts and materials. Cost targets were established in each area, adding up to 40 percent when achieved. To make it more challenging, the engine plant had similarly aggressive targets in safety, quality, and product launches.
The 2005 hoshin kanri was to be the best in North America at efficiency and effectiveness. This required breakthrough kaizen and a rededication to the Toyota Way. The Georgetown plants had the benefit of benchmarking their sister plants in Japan, which were already considerably ahead on these metrics. The engine plant could benchmark the Kamigo plant, note the significant gaps, study the root cause of the gaps, and develop specific action plans to close the gap. Each plant at Georgetown used benchmarking in this way. Some of the approaches taken at the engine plant were:
Minimize machine complexity through some new developments in machining technology at Toyota. This would increase operational availability.
Use the "cabbage patch" approach to make operations more visual. This included a review of machined scrapped parts, laying out all
the scrapped parts each day. Actual cost due to scrap is charted and a deep Five-Why analysis done. A daily board shows what the problem is, the root cause, shortand long-term countermeasures, who is responsible, and the status of the project every day.
Make the line more compact through line compression. Moving operations closer together reduces waste and allows operators to add tasks in their work cycle, without adding overburden, as well as reducing travel distance to respond to andon calls.
Bring subassembly operations in line with the main assembly to compress lines.
Bring in a new engine on new breakthrough machining technology (Global Engine Line) that is far more flexible and at the same time simpler and easier to maintain.
More local sourcing of materials and tooling to reduce shipping costs and take advantage of lower costs in America than Japan (tooling locally cut costs 30 percent).
Long–term, the objective was to merge the sixand four-cylinder lines into one flexible line that would greatly reduce capital costs and provide flexibility to level the schedule as demand patterns change for one versus the other engine.
There were many small kaizen activities in the engine plant. Here are a few examples:
Comparison to Kamigo showed that Georgetown was using significantly more labor. So many small projects were done using yamazumi (balance) charts and analysis using the Standard Work Combination Table discussed in Chapter 6. In one project a team under the group leader was able to reduce one process out of three in this way. Spread across all of the teams in the plant, this begins to add up. (Note: eliminating a "process" in many companies equates to eliminating a person's job but at Toyota the person is not let go but moved to another position. Through attrition, early retirement, and reducing temporary employees this will ultimately lead to higher labor productivity).
A Quality Circle activity on tooling wear done by a team that saved 16 cents per unit.
One machine was hidden from view by curtains, and uncovering it to see what was going on revealed problems of how metal chips were building up and coolant was overflowing. A better preventive maintenance system was put in place, and scrap and operational availability were charted and improved.
There were so many changes occurring all over the Georgetown site to meet these aggressive targets that it's hard to do justice to the magnitude of the improvement effort. Each improvement project used the same rigorous problem-solving approach, with specific measurable objectives to achieve the goals set at the next level up in the hoshin kanri. Here are a few examples:
A large project was initiated to systematically work through the problems identified in the D. Power initial quality survey for the Camry and to implement countermeasures. The initial quality survey counted things gone wrong in six areas of the vehicle (chassis/transmission, engine/brakes, features and controls, body exterior/exterior paint, body interior). Six cross-functional "customer satisfaction teams" were established for these areas, each with a management-level lead for daily activities and a high-level "executive champion" to address external support. A visual management bay was set up on the shop floor to display information and hold weekly 30-minute stand-up meetings.
Each of the six areas has a portion of the wall to display information and project status. J.D. Power publishes results twice per year, and companies can get in-depth versions of the study comparing themselves to other companies. Toyota paid for an additional level, which gives monthly customer survey data, including verbatim descriptions of the problem and the actual Vehicle Identification Numbers of problem cars. The complete problem-solving process described in this section was followed from the problem definition to identifying alternative solutions to developing detailed action plans with what, who, and when. All of this was on the storyboards.
As an example, a detailed investigation of a steering pull problem led to some significant reengineering, while a quicker problem involved the keyless entry system, because people found it to easy to push the trunk release button unintentionally. Many of these problems cut across the company, involving corporate quality, product development, suppliers, and engineering in Japan, since there are Camry models for Europe and Japan. Georgetown took a leadership role coordinating all the activity, since they are the last line of attack and build the cars customers experience.
In final assembly, benchmarking versus Tsutsumi revealed a large gap in labor costs of $187 per vehicle. A large project process, called "cost competitiveness through line simplification," was initiated at Georgetown. Many things were done to reduce the gap. One was the use of a procedure developed in Georgetown called "process diagnostics." This was a checklist process in which the total workplace of the operator is assessed and points are assigned to many aspects (part presentation, ergonomics, tool reach distance, lighting, safety, etc.). It was based on a model of an ideal workstation from the operator's perspective. By scoring an operation, the analyst gets a clear idea where there are opportunities for improvement and can measure progress as changes are implemented. A separate conveyance diagnostics instrument was developed to evaluate the conveyance process. These procedures are conducted weekly by the team leader (one process per week is confirmed in this way). This is not creating the process, but confirming that it is still working. It is initially also used to set up the process. Through repeated kaizen, the number of processes needed for the Camry (over one launch) was reduced from 628 in final assembly in 2001 to 454 in 2004.
A medium-sized project focused on quality and cost in the paint shop, which has two full paint booths—one for Camry and Avalon (Assembly Line 1) and one for Camry and Solara (Assembly Line 2). In all, 730 people worked in the paint booths. The department hoshin focused on safety, environment, people development, and special productivity projects. From 2000 to 2004 intense kaizen activities were This four-year process started with trainers from Tsutsumi coming to the plant, then Georgetown managers and engineers participating in floor activities in Japan. By then, from 2002 to 2003, the hoshin required practical kaizen activities led by managers. One set of projects focused on motion kaizen, and over four years, the number of processes was reduced by 76, which put the Georgetown plant at a labor productivity level comparable to the sister Tsutsumi plant. In 2004 the focus was on how to drive all of the hoshin internally, becoming self-reliant from Tsutsumi.
A more focused quality activity in paint, not based on benchmarking Tsutsumi, was a "zero paint seed" Paint seeds are a common problem when dust gets on the body and paint surrounds it, forming a dust speck in the paint. This must be removed by hand. For the top-coat paint process, 180 items were identified as the main control items for the whole paint shop. By creating a clean mix room, checking items on a checklist, and root cause problem solving, quality defects were reduced by 50 percent. For example, for repairing seeds not caught in inspection they used orbital sanders, which actually created dust and caused more defects in the body. This was replaced with a simple seed knife on a dampened area, which resembles shaving. Together with standard work, this improved direct run quality from 82 to 97 percent and reduced airborne dust. In 2003 alone, the paint department changed every piece of equipment in the shop while painting cars, built a wet wall that added humidity to reduce dust, eliminated a top coat, which saved $10 per vehicle, used a balance chart across three booths to reduce labor, reduced recoats/repaints, and added the seed knife process.
This medium-sized project brought a new concept in material handling to Georgetown's body shop, where subassemblies are welded and then brought to the final body station where the whole body is welded. The concept is minomi (parts only), which translates into something like a peanut without a In this case it is transferring the part without any container. The big bulky containers moved by forklifts are gone. Steel-stamped body parts to be taken for welding are hung individually on various kinds of racks with no containers. This "parts only" storage and delivery system first developed by Toyota in Japan is a breakthrough in material handling. It eliminates containers, thus reducing the waste of loading and unloading them, gets rid of forklift trucks (using tuggers instead), presents parts better to operators—reducing motion waste, damage, ergonomics problems—and reduces the number of process steps for material handling.
One example is a hanging minomi in which the parts are hung on a rack on wheels as they are produced. In the traditional approach you press, convey, store, convey, and thus handle three times. Georgetown developed a cartridge system in which the cartridge is line-side in welding. The tugger slides the parts into the cartridge, which is a rack on wheels; it is brought over to the next operation; and then the parts are gravity fed to the operator one by one. Now the storage location is on the side of the line and the intermediate storage area is gone, also freeing space and reducing The process started with a model area, which Georgetown called a "schoolyard" for learning minomi. They selected relatively easy parts, easy to stack and to move and store. This freed up space by 150 square feet, created better visual control, eliminated a forklift, and presented parts in exactly the orientation needed for the operator. Ergonomics was improved, since the parts are loaded at the same height each time. Repacking versus this cartridge system reduced labor by 34 percent and inventory by 49 percent. Projected savings when this was spread throughout were 40 percent workability ergonomics improvement (based on a computer ergonomics model), 70 percent on racking, 5 percent on associated conveyance,11 percent fewer forklifts, 20 percent less space and less walking in the process, and a whopping 85 percent quality improvement because of reduced damage to parts. This started in 2003, and by July 2004 was about half complete.
On a smaller level, a team leader kaizen in stamping focused on using a yamazumi chart (operator work load balancing) to reduce one process from an operation. This PKA (practical kaizen activity) was designed to teach TPS by doing. The team leader used a Standardized Work Combination Table to chart what the person and machine do. He identified waste, largely from conveyance, and combined what the conveyance driver was doing with the line operator's job. There had been 499 minutes of work over a cycle of 450 minutes per By reducing waste by 49 minutes and bringing the workload down to 450 minutes, one operator position was removed from the operation. Safety and quality were carefully tracked and there were no problems. New standardized work was created by the team leader, an hourly employee.
These aggressive kaizen projects are being done at all levels and for big, medium, and small projects. They are being done cross-functionally and from the manager to the team associate level. Why would hourly team associates and team leaders participate in this when many of these projects lead to process reductions, which imply labor reductions? The reason is simple. Since the opening of the Georgetown plant, no fulltime team associates have involuntarily lost their jobs. Those "kaizened" out are reassigned and eventually, through attrition and by reducing the use of temporary workers, the employee levels are adjusted. More recently Georgetown began to offer early retirement packages and voluntary severance packages. The drivers for these aggressive process improvements include pressure to compete in cost with China and Korea, a target to become self-sufficient from Japan, and aggressive quality improvement targets. This is constantly communicated. The goal is to be competitive and healthy for the long term.
Reflect and Learn from the Process
The ability to identify and correct problems quickly and effectively is at the heart of Toyota's success. Many aspects of the Toyota Production System are designed to surface problems quickly and at times harshly. The ability to solve these problems must exist at all levels of your organization so continuous improvement is possible. Reflect on the following questions to determine what steps
will be necessary to improve the problem-solving ability within your company.
1.Evaluate the cultural mind-set toward problems within your company. a.Do people generally prefer to keep problems hidden or suppressed? b.When problems occur, are people supported in the effort to find solutions, or are they blamed for making mistakes? c.Does your organization promote we/they thinking because there is a cultural mind-set and structure such that some people have problems and others are designated to solve them? d.Identify specific steps that will shift your culture to one that views the surfacing and solving of problems to be critical to the success of the company.
2.Evaluate the problem-solving ability in your company. a.Are problems easily identified and resolved? (If problems continually recur, they are not being resolved effectively.) b.Is there a defined methodology to guide the problem-solving process? c.What steps are needed to change your organization so it solves problems at all three levels? d.What specific training will be necessary to develop problem-solving skills?
3.Evaluate your organization's ability to focus resources effectively. a.Does your organization leverage resources to resolve issues on all three levels? b.Are the efforts of your people focused effectively on the most critical issues? How do you know? c.Are you able to evaluate the effectiveness of your problemsolving efforts quantitatively? Can you verify that you're not spending one dollar to solve a five-cent problem?
Related Posts
Work Groups Are the Focal Point for Solving Problems - In a conventional automotive plant, white-collar or skilled-trade staff is responsible for problem solving, quality assurance, equipment maintenance, and productivity. By contrast, shop floor work groups are the focal point...
"Practical Problem Solving" in Seven Steps - At Toyota, a five-why analysis is often used as part of a seven-step process they call "practical problem solving."  Before the five-why analysis can begin, "practical problem solving" requires you...
Continuously Solving the Root Causes - How does continuous improvement take place in a supply chain? In our view, continuous improvement is learning and implementing the lessons learned; thus, much of what has been written about...
Toyota Supplier Partnering Characteristics - Table of Contents Mutual Understanding Interlocking Structures Control Systems Compatible Capabilities Information Sharing Joint Improvement Activities Continuous Improvement and Learning What follows are the seven characteristics of Toyota's supplier partnering,...
Toyota Leveling Paradox - Table of Contents Heijunka Provides a Standardized Core for Resource Planning Why Do This to Yourself? Smoothing Demand for Upstream Processes How to Establish a Basic Leveled Schedule Incremental Leveling...
Toyota Supply Systems - Table of Contents 1. Become a Role Model Lean Customer 2. Identify Your Core Competencies 3. Develop Your Core Suppliers 4. Use Control Systems for Continuous Improvement 5. Favor an...
Develop Leaders Who Live Your System - Table of Contents Success Starts with Leadership Importance of Leadership Within Toyota Toyota Georgetown Production Leadership Structure Toyota Georgetown Staff Leadership Structure Requirements for Leaders Group Leader Responsibilities on a...
How Toyota and Suppliers Work Together as Partners - Interview on September 23, 2008, with Jeffrey Smith,Vice President and General Manager, Toyota Business Unit, Johnson Controls The purpose of the interview was to discuss how Toyota and suppliers work...
Make Technology Fit with People and Lean Processes - Table of Contents Back to the Abacus? What Do You Believe About Technology, People, and Processes? Tailor Technology to Fit Your People and Operating Philosophy Contrasting Models of Technology Adoption...
Starting the Journey of Waste Reduction - Table of Contents Lean Means Eliminating Waste Developing a Long-Term Philosophy of Waste Reduction Value Stream Mapping Approach Benefits of the Value Stream Mapping Approach Developing a Current State Map...
Toyota Logistics Operation
The Toyota Way: Using Operational Excellence as a Strategic Weapon
How Toyota Utilizes PDCA
Toyota Production Scheduling and Operations
This Is PDCA (Plan-Do-Check-Act)
Establishing a Target Condition
Pull Systems (Kanban) - Lean Techniques
Toyota Managing Suppliers
Toyota Sales and Operations Planning
Hair and beauty salon business plan
Essay on my favourite teacher
Toyota problem solving funnel
Toyota problem solving funnel.
It's an iterative process that never stops. Clarify the Problem A problem can be defined in one of three ways. Step seven is the checking. The first being, anything that is a deviation from the standard. Using the scientific process as a foundation, Toyota developed what the company calls " A3 " thinking and problem solving methodology. After studying what was happening on the floor, they coined the term "Community of Scientists.
This gives you the details and hands-on experience that will allow you to move forward in the process. This book takes all of the guess work out of creating an A3. Your attention should now turn towards focusing on what is needed to complete the project and how long it will take to finish. Recent clients include Hertz, Caterpillar, AMD, Android, Areva, Rio Tinto Mining, Tenneco Automotive, Jacksonville Naval Air Depot, US Airforce Material Command, Johnson Controls, Harley Davidson, Eaton, and Fujitsu Technical Services.
Steps one through five are the planning process. Developing exceptional people the Toyota Way May, and with Michael Hoseus Toyota Culture: Make sure you are considering all potential root causes and addressing them properly. Implement Countermeasures Now that you have developed your countermeasures and narrowed them down, it is time to see them through in a timely manner. The method entails defining specifications, establishing hypotheses, continually testing them and measuring the outcomes.
Your team should develop as many countermeasures needed to directly address any and all root causes. This scientific method serves as one of the four rules that underlie Toyota's manufacturing process.
The second could be the gap between the actual condition and the desired condition. Start the problem solving process over again and continue to work towards perfection.
Share this:
Published by corinnescalise85
View all posts by corinnescalise85
Leave a Reply Cancel reply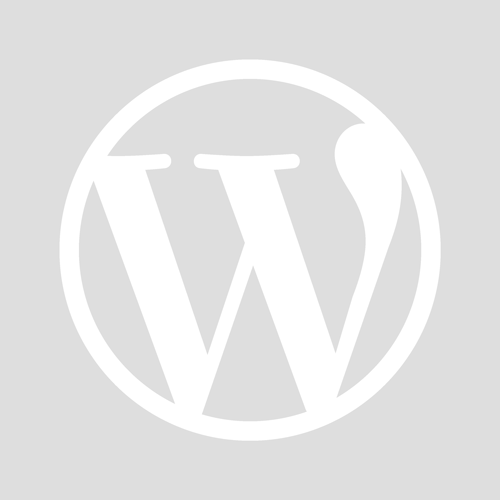 Already have a WordPress.com account? Log in now.
Follow Following
Copy shortlink
Report this content
View post in Reader
Manage subscriptions
Collapse this bar
Find a Dealer
Parts & Services
Resource Library
About Toyota
Electric forklifts.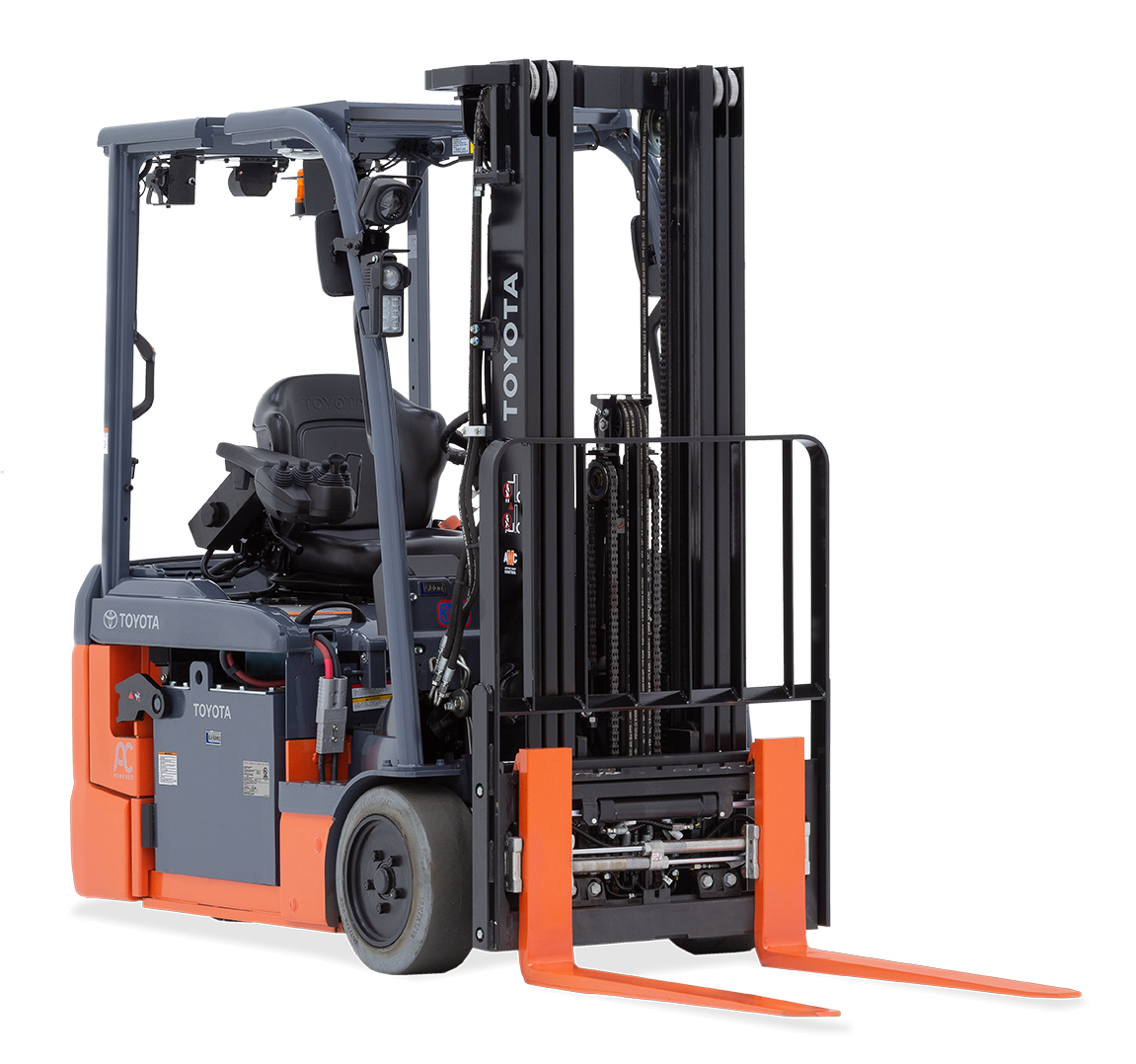 Electric Pallet Jacks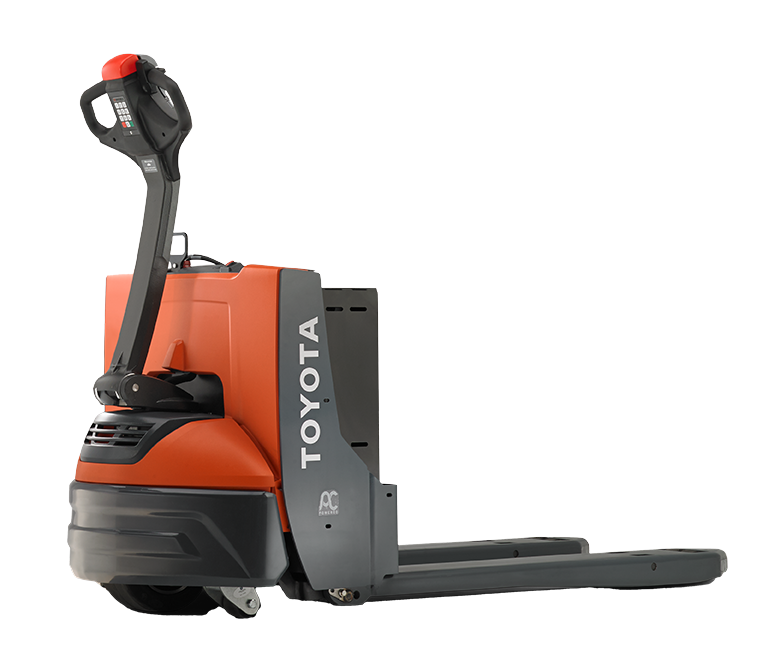 Electric Pallet Stackers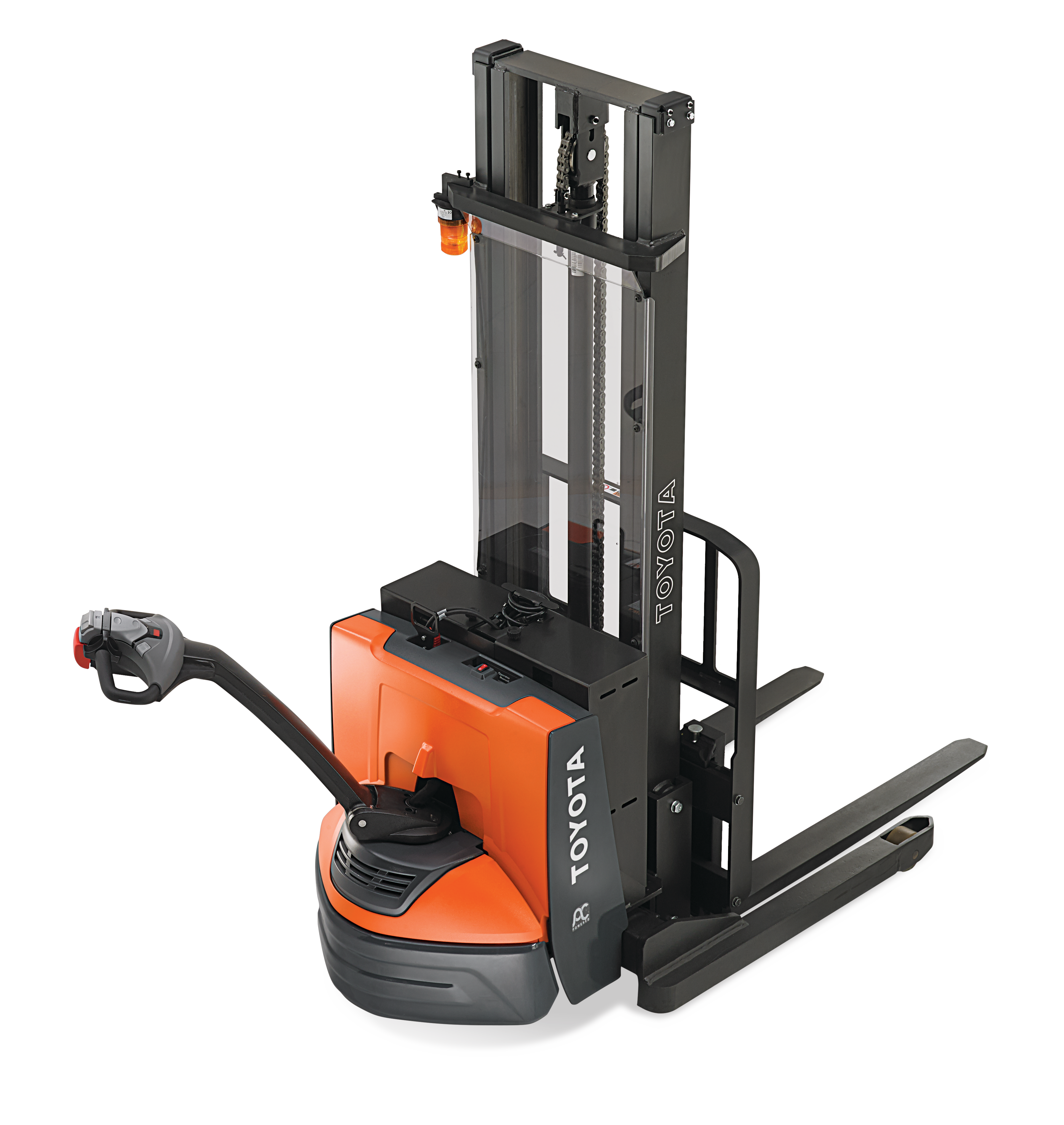 Reach Trucks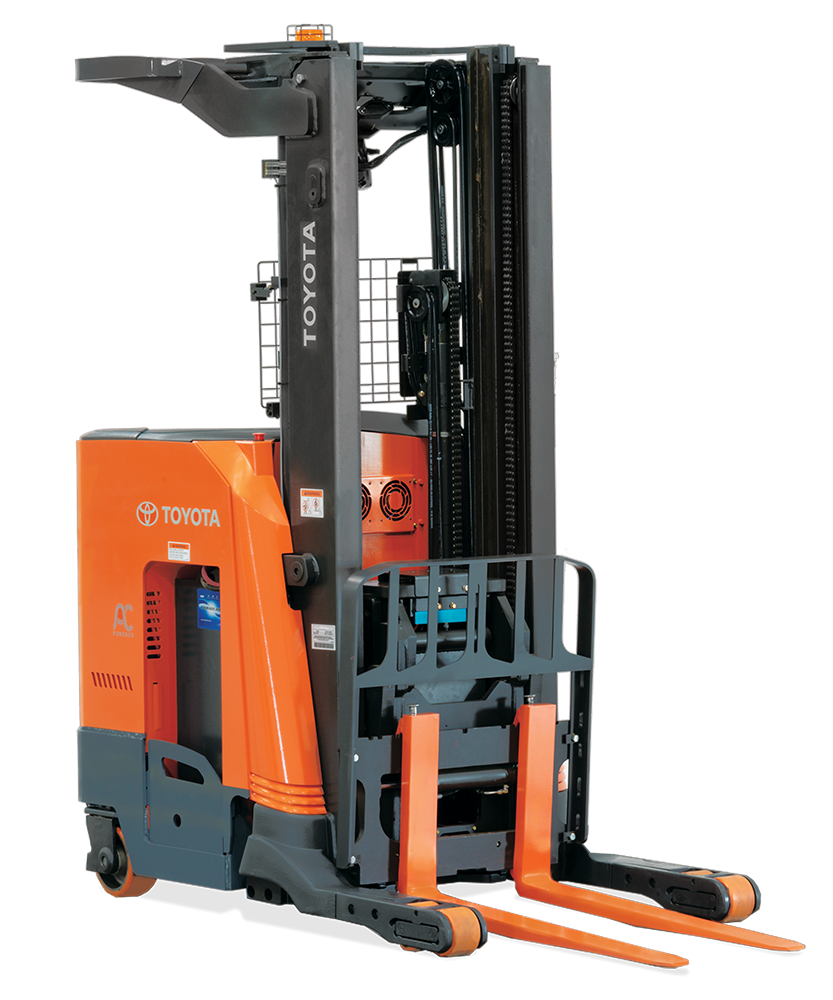 Order Pickers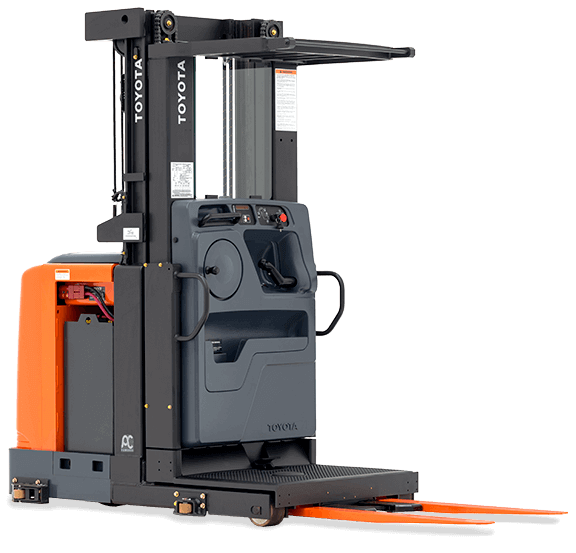 Internal Combustion: Cushion Tires
Internal Combustion: Pneumatic Tires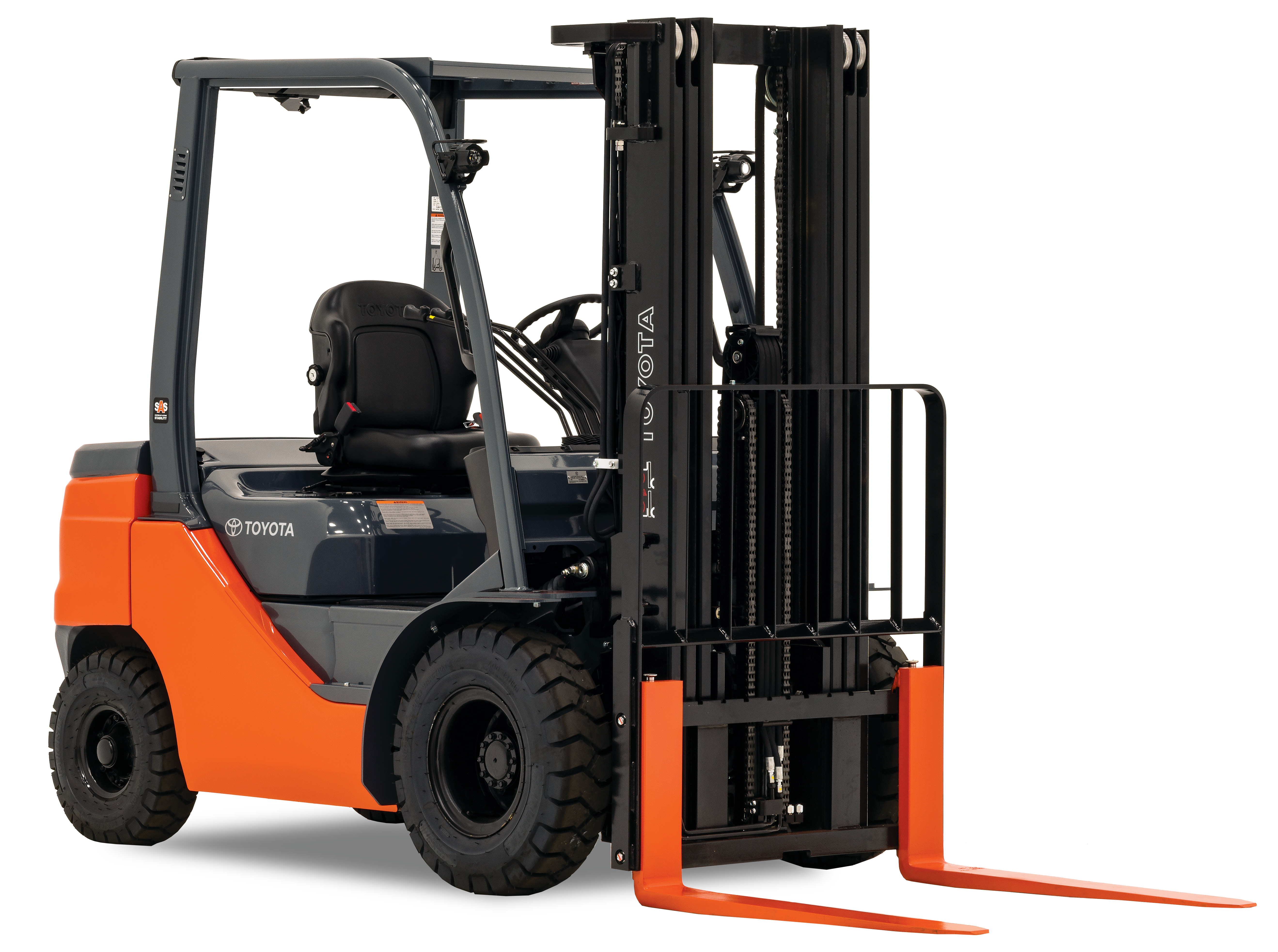 Heavy Duty Forklifts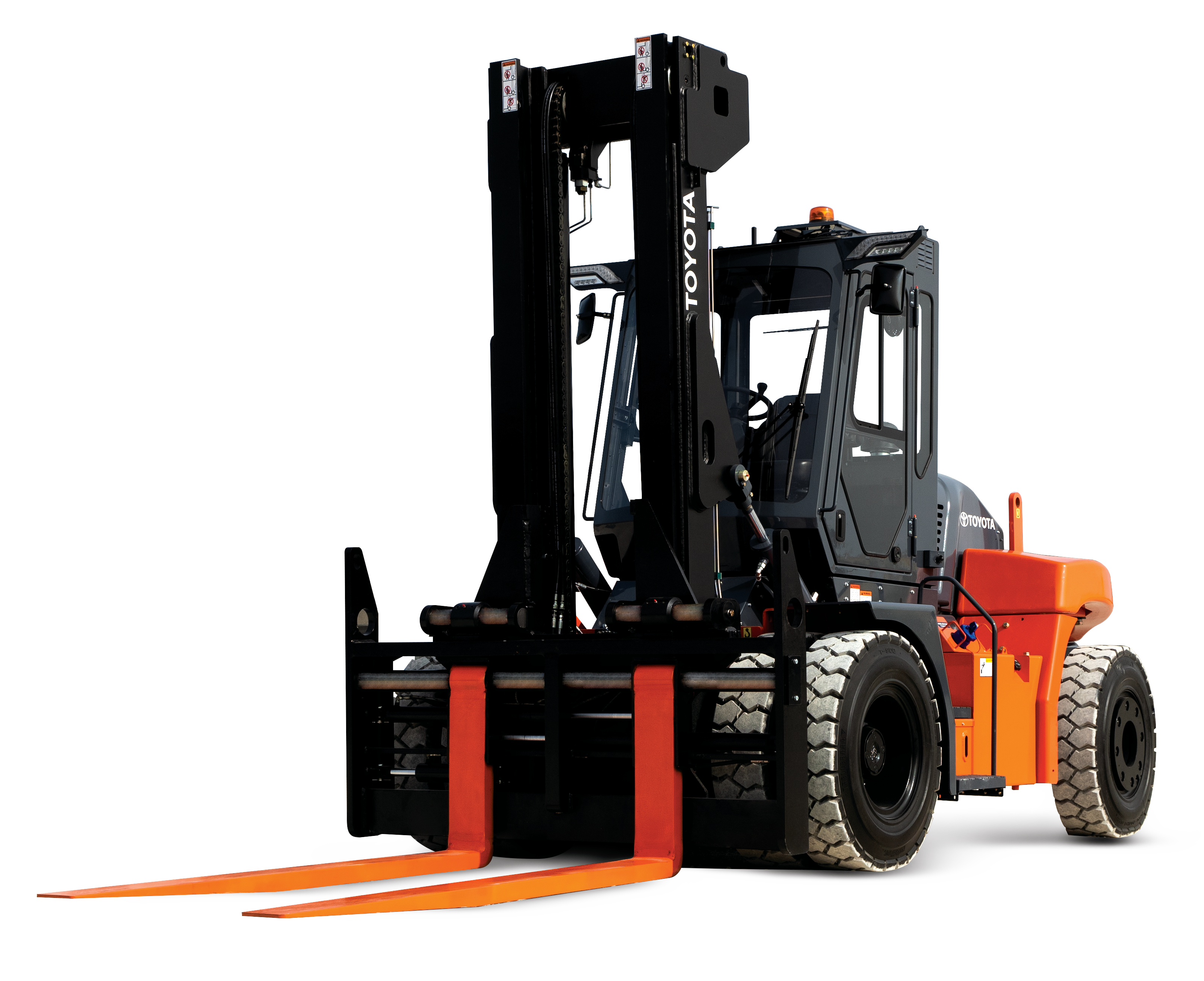 Tow Tractors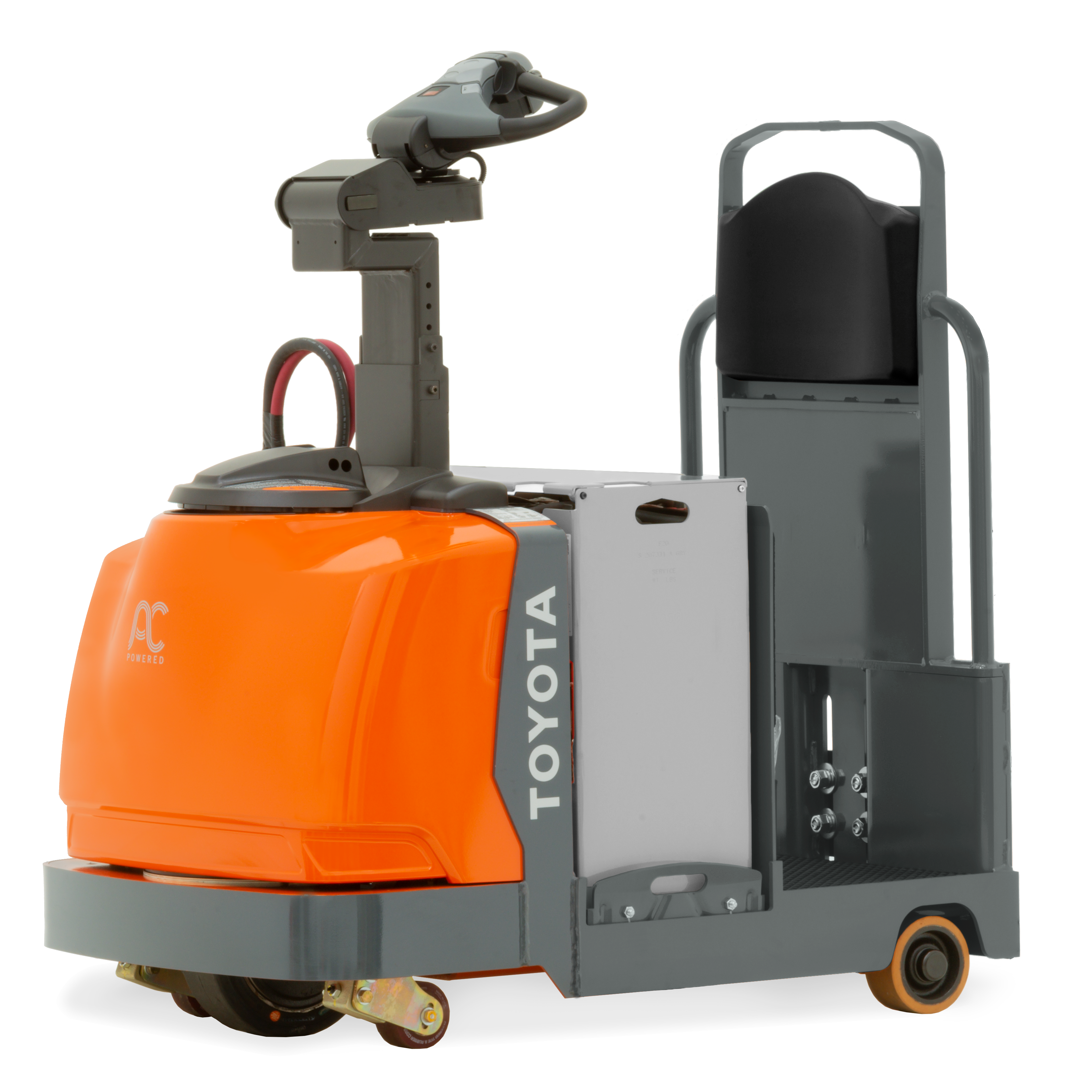 Hand Pallet Jacks
Automated Guided Vehicles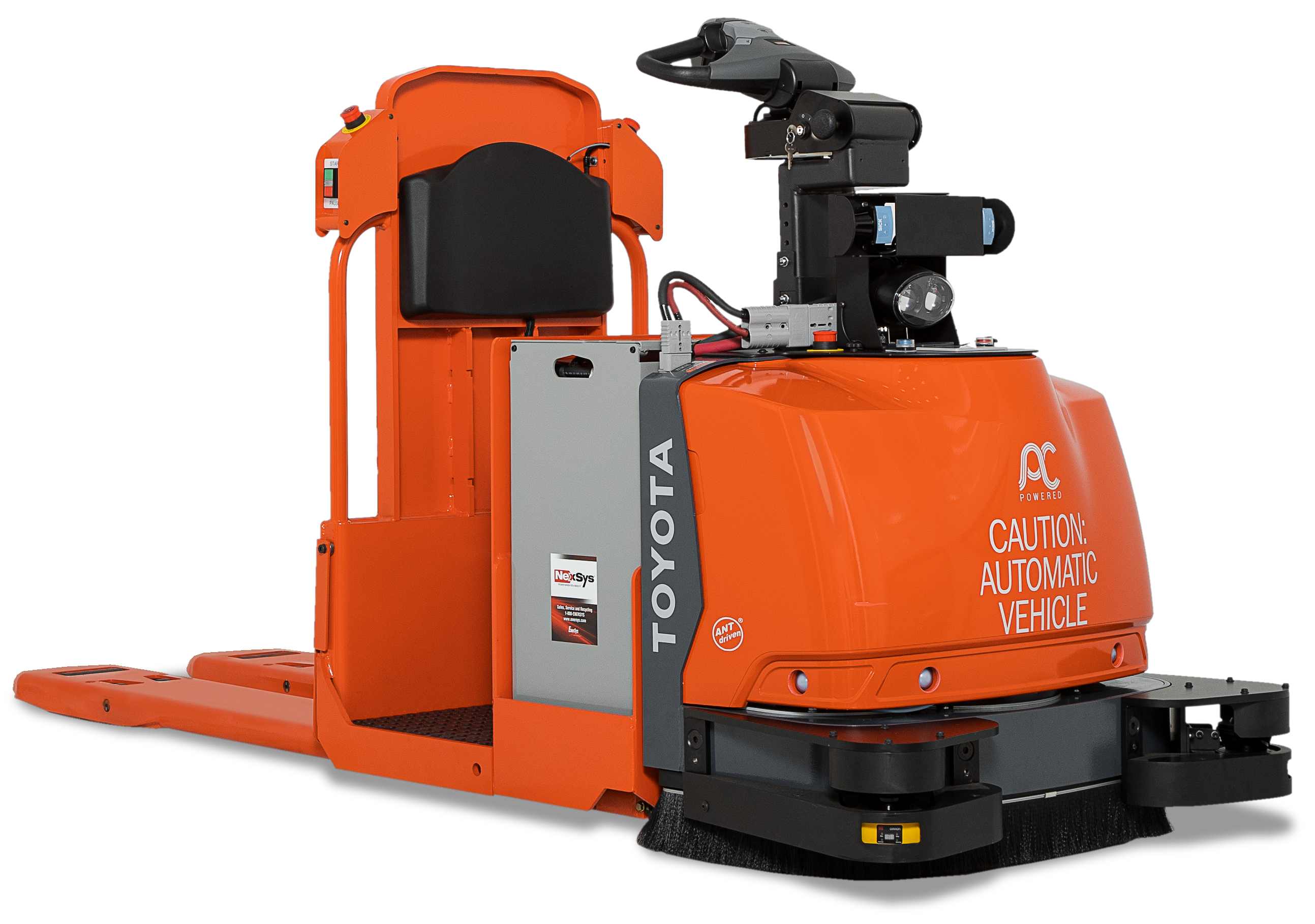 Aerial Work Platforms
Toyota Assist
Smart Environment Sensor
Rental & Used
Find a Forklift
Compare Forklifts
Industry Solutions
Automation Solutions
Energy Solutions
Consulting Solutions
Financial Solutions
Fleet Solutions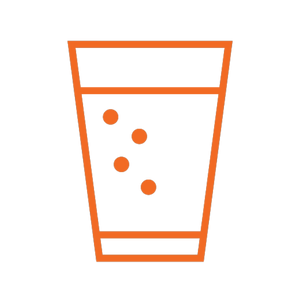 Food Storage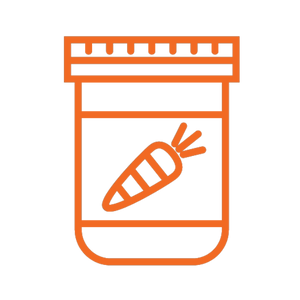 General Warehouse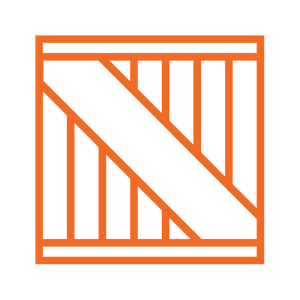 Cold Storage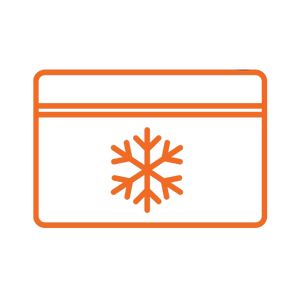 General Manufacturing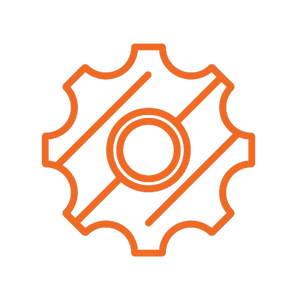 Building Materials
Automate Receiving Processes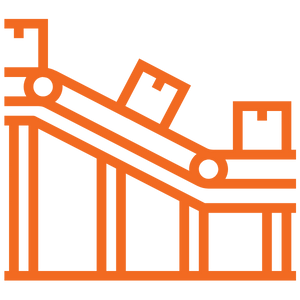 Automate Material Transportation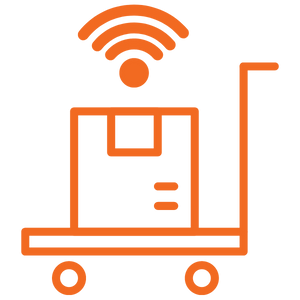 Automate Storage Systems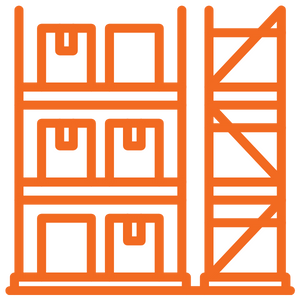 Automate Picking Solutions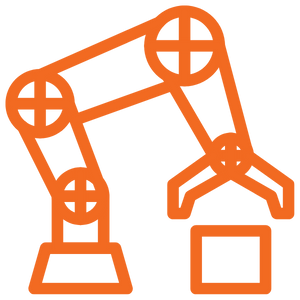 Automate Shipping Systems
Become a Greener Business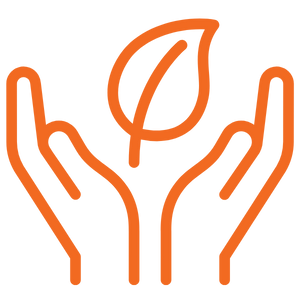 Lithium-Ion Batteries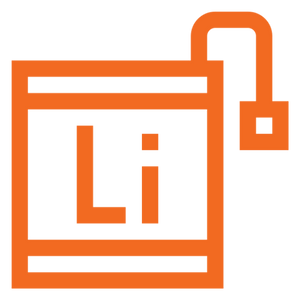 Convert from IC to Electric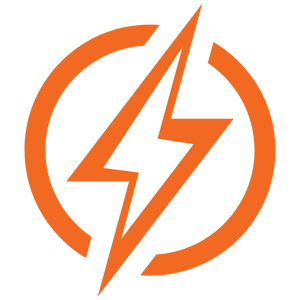 Analyze Warehouse Space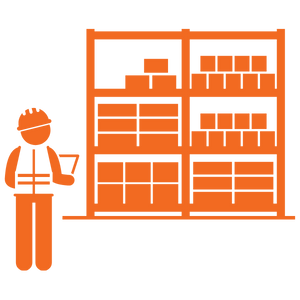 Increase Employee Education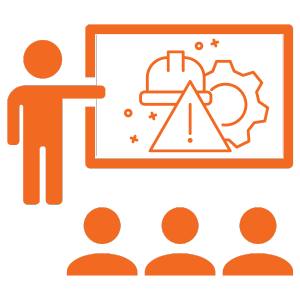 Improve Operation Safety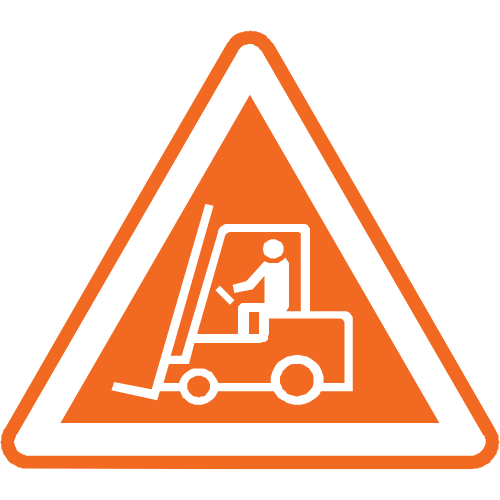 Improve a Process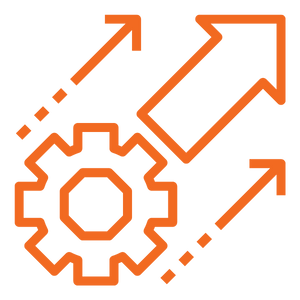 Toyota Commercial Finance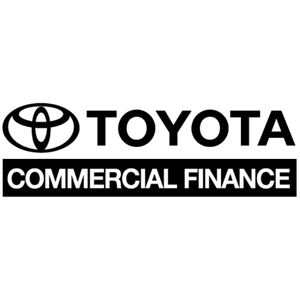 Financing with Toyota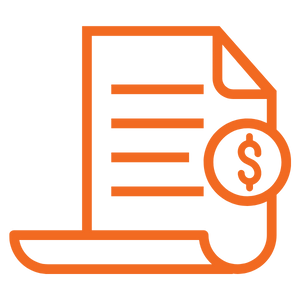 MyToyota Credit Card
Benefits of Buying Toyota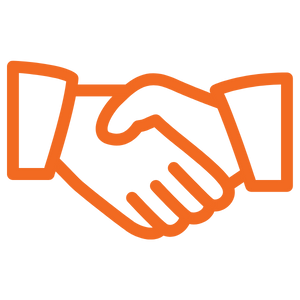 Highest Quality Parts
Toyota forklift dealers are a one-stop-shop, full service forklift solutions provider.
Model & Serial Number
Part Number
How to Find Your Equipment Model Number
Finding the right parts for your equipment is easy when you have your model and serial number which can be found on the data plate. Luckily, a forklift data plate is installed on every truck on the market to help you understand what your forklift can do and provide vital information.
Model Number:  The model number of your toyota forklift is extremely important for relaying information to your dealers about repair or technical assistance and for looking up replacements part!
Serial Number:  The serial number on your lift is the most important number.The model serial number combination will allow us to provide you with the parts that will fit your particular piece of equipment.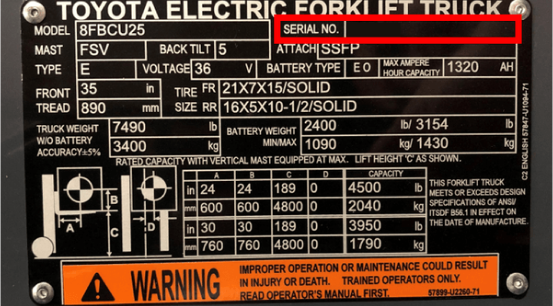 How to Find Your Equipment Serial Number
Model Number:  The model number of your toyota forklift is extremely important for relaying information to your dealers about repair or technical assistance and for looking up replacements part!
Serial Number:  The serial number on your lift is the most important number.The model serial number combination will allow us to provide you with the parts that will fit your particular piece of equipment.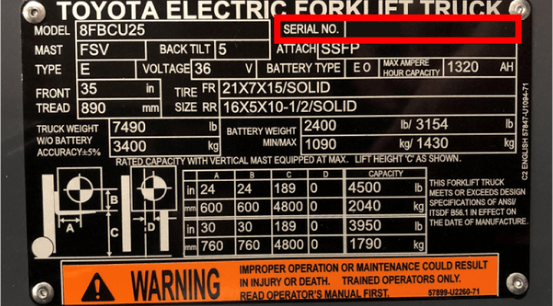 Need some help? For further assistance or more information, contact your local Toyota Dealer .
Request a Parts Quote
Toyota Genuine Parts
Toyota Starlift Parts
Industry Leading Service
Increase your productivity, overall up-time and lifespan of your forklift.
Request Service Quote
Maintenance Plans
360 Support
All Resources
Customer Stories
Whitepapers
Management Guides
Video Library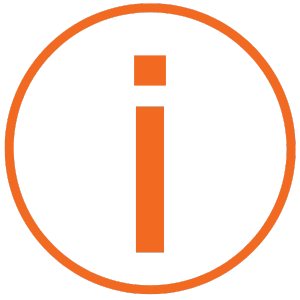 Toyota Careers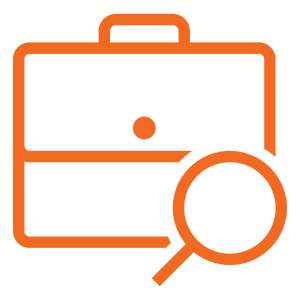 Management Team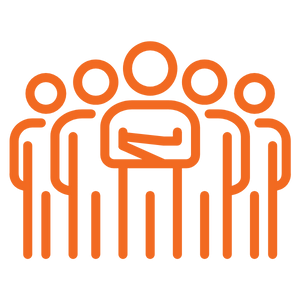 Toyota Dealers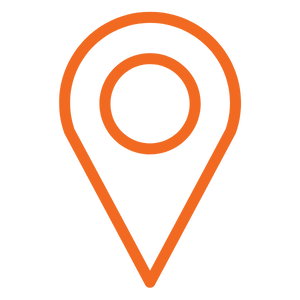 Sustainability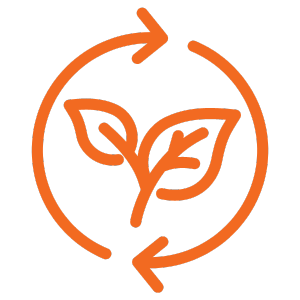 Corporate Social Responsiblity
National Accounts
Toyota Production System
Forklift Safety
Toyota Powered Engines
Press Enter to Search
Problem Solving Through Toyota Lean Management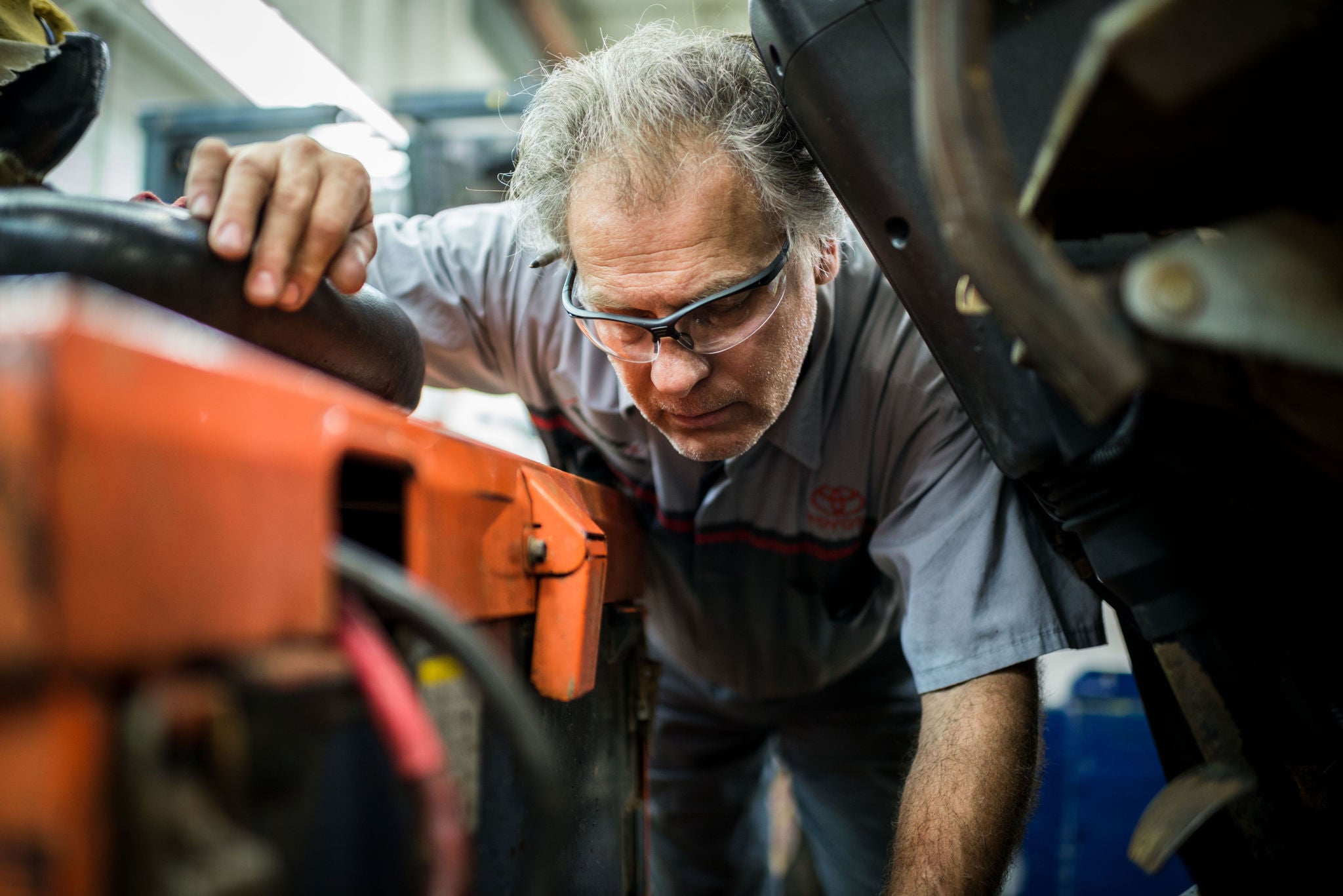 Albert Einstein once wrote, "We cannot solve our problems with the same thinking we used when we created them." Simply put, coming up with creative and innovative solutions to problems oftentimes requires you to look at the problem with a fresh perspective. As we've discussed in previous  Toyota Lean Management blog posts , recognizing and cutting down on waste is critical to increasing your efficiency, reducing costs, and improving throughput. However, in order to make these improvements and see positive changes in ROI, a key step is recognizing where problems exist and working to solve them.
To recognize and solve these problems, it is often helpful to view them with a different lens to reach a newfound conclusion. Toyota's 8 steps for problem-solving act as the lens that allows you to view different aspects of your operation from a new perspective.
Consider these eight steps as you start on the path to continuous improvement.
1. Clarify the problem
The first step in solving a problem is realizing that one exists. You can define a problem by asking yourself the following questions:
Does my current process deviate from the standard?
Is there a gap in my current process with what I am trying to accomplish vs. what I am accomplishing?
Are my customer's needs being met with my current process?
If the answer to any of these questions is no, then you know you have a problem that could use some improvement.
2. Break down the problem
Now that you've verified the problem, you can begin to break down the issue into smaller, more detailed pieces. It can be helpful to analyze the different inputs and outputs of your process so you can effectively see where you are currently placing your efforts. Don't bite off more than you can chew. It is much easier to manage and solve smaller problems rather than attack one large problem with little direction.
3. Set a target
The third step is all about commitment and consistency. Now that you've broken down the problem, how are you going to go about solving it? How are you going to meet your new deadline, and how long will it take to complete? Allot adequate time for each activity to ensure you are giving each aspect of the project enough attention.
4. Analyze the root cause
Analyzing the root cause allows you to identify each of the factor(s) that caused a problem in the first place. Sometimes there is more than one cause, and it is important to consider each one as you work to address the issue.
5. Develop countermeasures
Establishing the root cause is only half the battle. Now, you must develop countermeasures for each of those root causes to prevent the same issues from occurring again.
6. Implement countermeasures
Now that you've established your countermeasures, it is time to put them into action. You may want to seek ideas from other team members to ensure you are not missing any steps. Also, it can be helpful to track how effective each countermeasure is performing along the way and making adjustments where necessary.
7. Evaluate Results and Process
The seventh step is all about implementing a system to review and evaluate how your new process is working. Countermeasures will fail, but it is important to develop an effective system that always looks for areas of improvement in order to reach the desired result.
8. Standardize Successful Processes
After receiving successful results from your previous evaluation, it is time to standardize the process within your team and the entire organization. As you work through the standardization process, continue to look for possible unresolved issues that you may have missed the first time.
Remember, the road to establishing a lean organization doesn't stop once you improve a few processes. Lean isn't just about identifying where you can do better; it's about instilling a culture of respect and developing to create a workplace that your associates enjoy working in. Achieving business goals and leaner processes requires dedication and teamwork from every individual in the organization. Encourage open communication and empower your employees to bring problems to your attention when they are detected.
Related Articles
Russian Program for Fluency course
Label Links
To Survive in Russia
To Learn Russian
To Understand Russians
The Program
Emergencies
Quick Notes
Travellers' Notes
Recommended
Moscow's life 7 biggest problems and 7 solutions.
Being sick never feels nice. Imagine asking for help in this state while being in a foreign country…You would need to strain your memory while struggling to remember any Russian words or phrases. Speaking a foreign language alone is stressful enough, add to this a state of being sick and you'll find yourself completely frustrated. But what if you could speak Russian without stress, automatically and effortlessly? I'm not suggesting you to buy some super awesome course that will make you learn Russian in 7 days. In fact, I'm not suggesting you to buy anything at all :) I simply want to show you a few effective learning techniques that will help you overcome your language barrier. So, just let me know if you're interested in joining the effective language learners community ;)
What do you tell a taxi driver, how do you use one of Russia's minivan taxis and how far does a "one-ride" ticket in the metro take you? Find these great tips in our article Navigating In Russian Cities . We'll make sure you never get lost in Russia!
If you do want to try out your luck with approaching "busy people of the capital", you might want to consider being at least a bit prepared for it, i.e. in case you don't want to be shoved away on the spot, you might need a few handy phrases to start off a conversation and grab local's attention by saying something in Russian. But you should also be ready for a rather fast and at some point harsh answer. The good news is that there's a way to be prepared for such situations. And I can show you how.
Like to share?
Current mission.
"Make you feel comfortable and confident in Russia... almost like in your hometown!"
Connect With Us
Recent posts
Amazon Book: Learning Russian Marathon
Learning To Know Facebook
Random Posts
Embracing The Toyota Way: A Practical Problem-Solving Framework for Improved Efficiency
This entry was posted by pabloadmin on March 19, 2023 at 11:17 pm
Introduction
The Toyota Production System (TPS) has long been regarded as a paragon of efficiency and effectiveness in the manufacturing industry. One of the primary principles of TPS is "The Toyota Way," a management philosophy emphasizing continuous improvement and respect for people. In this blog post, we will share a practical problem-solving framework inspired by The Toyota Way that can be applied to various industries and organizations. This comprehensive blog post will delve into the critical elements of this framework and provide insights on how you can leverage it to improve problem-solving and boost efficiency within your organization.
Understanding the Problem-Solving Framework
This framework consists of five distinct stages, which together form a systematic approach to problem-solving:
A. Define the Problem
B. Break Down the Problem
C. Set Targets
D. Analyze the Root Causes
E. Implement Countermeasures
Each stage is vital in identifying and resolving issues and ensuring practical and sustainable solutions. Let's look at each stage and how they contribute to the framework.
Stage-by-Stage Analysis
A. define the problem:.
Before diving into problem-solving, clearly defining the issue at hand is essential. This involves understanding the gap between the current situation and the desired state and identifying the symptoms and effects of the problem. A well-defined problem sets the stage for more effective problem-solving and helps ensure that the correct issues are being addressed.
B. Break Down the Problem:
Once the problem has been defined, the next step is to break it down into smaller, more manageable components. This process helps clarify the issue's scope, making it easier to understand and address. By breaking down the problem, you can more easily identify the underlying causes and focus on finding targeted solutions.
C. Set Targets:
After breaking down the problem, it's crucial to establish measurable targets that define the desired outcome. These targets should be Specific, Measurable, Achievable, Relevant, and Time-bound ( SMART ). Setting clear and achievable goals ensures that your problem-solving efforts are directed toward meaningful improvements and allows you to track progress over time.
D. Analyze the Root Causes:
With targets in place, it's time to dive deeper and identify the root causes of the problem. This stage thoroughly analyzes the underlying issues, using tools such as the "5 Whys" technique or the Fishbone Diagram. By identifying the root causes, you can develop targeted countermeasures that address the core issues rather than merely treating the symptoms.
E. Implement Countermeasures:
The final stage of the framework involves developing and implementing countermeasures to address the root causes of the problem. This may include changes to processes, systems, or behaviours. Once countermeasures are in place, monitoring their effectiveness and making adjustments is essential, ensuring that the problem is fully resolved and improvements are sustainable.
Benefits of the Toyota Way-Inspired Problem-Solving Framework
Adopting a structured problem-solving framework like the one inspired by The Toyota Way offers several benefits:
Enhanced problem-solving capabilities: The systematic approach ensures that problems are thoroughly analyzed and addressed, leading to more effective and lasting solutions.
Improved efficiency: By identifying and resolving the root causes of issues, organizations can optimize their processes and systems, reducing waste and improving productivity.
Increased employee engagement: The framework emphasizes teamwork and collaboration, fostering a culture of continuous improvement and empowering employees to contribute to the organization's success.
Implementing the Framework in Your Organization
To successfully implement this problem-solving framework within your organization, consider the following steps:
Develop a strong understanding of the framework: Ensure that key stakeholders and team members are familiar with the five stages of the problem-solving framework and understand how they contribute to the overall process. This may involve conducting training sessions or workshops to educate employees on the principles and techniques of The Toyota Way-inspired framework.
Establish a culture of continuous improvement: Encourage a mindset of ongoing growth and development within your organization. Promote open communication, collaboration, and a willingness to learn from mistakes. Foster an environment where employees feel empowered to share ideas and contribute to problem-solving efforts.
Adapt the framework to your organization's unique needs: While its fundamental principles remain the same, it's essential to tailor the approach to your organization's specific context and requirements. This may involve adjusting the tools and techniques used in the analysis stage or adapting the implementation process to fit your organization's structure and culture.
Monitor progress and measure results: Regularly assess the effectiveness of the problem-solving framework by tracking progress towards established targets and measuring the impact of implemented countermeasures. Use this information to identify further improvement areas and refine the framework.
Celebrate successes and share learnings: Recognize and celebrate your team's achievements as they successfully navigate the problem-solving framework and implement effective solutions. Share the lessons learned and best practices across the organization, fostering a culture of knowledge-sharing and continuous improvement.
The Toyota Way-inspired problem-solving framework offers a structured and systematic approach to identifying and resolving issues within your organization. By embracing this framework, you can enhance problem-solving capabilities, boost efficiency, and foster a culture of continuous improvement. By implementing the framework thoughtfully and deliberately, you can unlock your organization's potential and achieve lasting success in today's competitive business environment.
September 2023
August 2023
February 2023
January 2023
December 2022
Uncategorized