AI Lead Generator
Request a Demo
Create Life Long Clients
Apexx.ai will help you build long lasting client relationships on autopilot.
Social Media Management
Website Chat Widget
Forms & Surveys
Online Appointment Booking
Membership & Course Builder
Automated nurture sequence, email & sms marketing, phone system & autodialer, all in one inbox, automate tasks, crm & sales pipeline, invoicing & payments, review & reputation management, reporting & analytics, explore the latest insights and strategies for marketing success.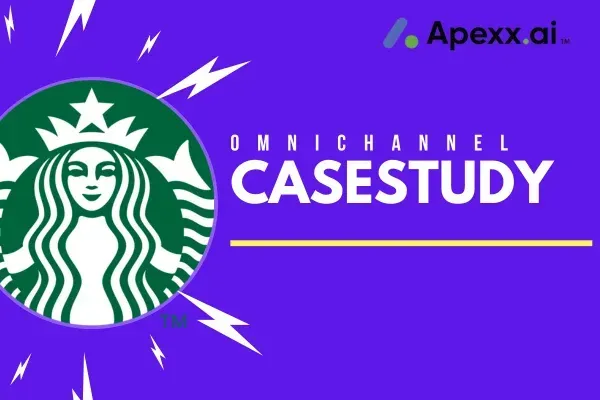 A Case Study of Starbucks' Omnichannel Marketing Approach
As a result of 2020's disruption, the consumer experience has been completely transformed. Along with offering an in-person shopping experience, retailers are also focusing on adopting an Omnichannel strategy for the growth and development of their business - so do Starbucks!
Starbuck's omnichannel marketing strategy is a great way to understand how to deepen the relationships with the customers and drive repeat business. One can learn effective tactics for every business by studying their successful omnichannel strategy.
In each section, we'll discuss the tactics used by Starbucks and how they implemented new ideas to ensure sustainable growth.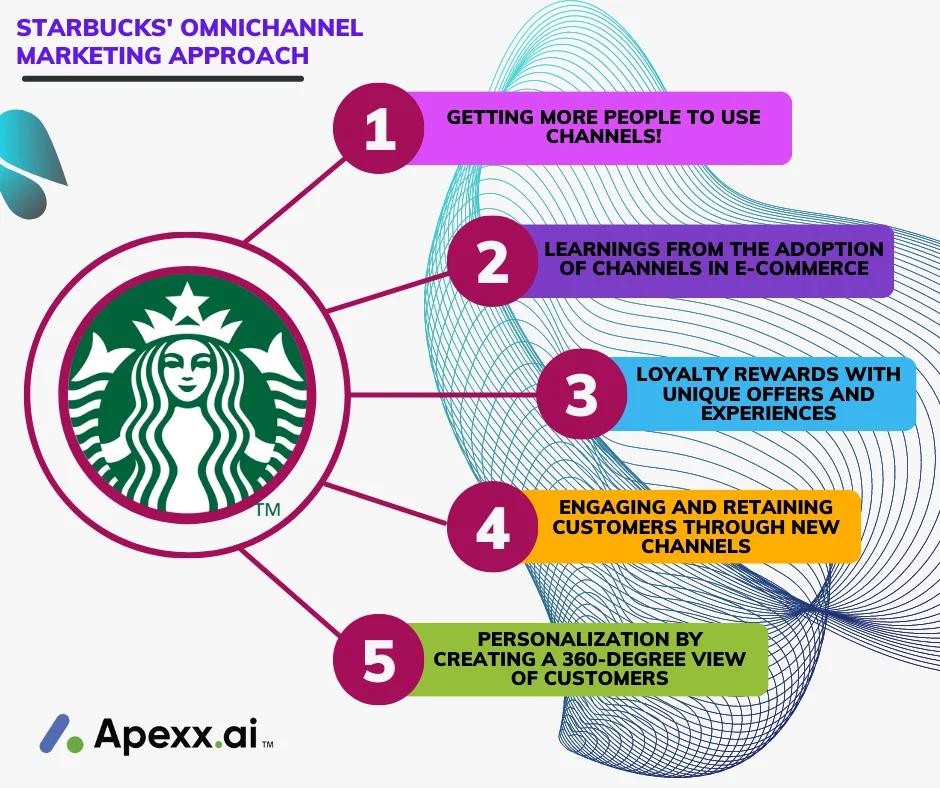 The Impact of Channel Expansion on Starbucks Omnichannel Success
Starbucks started facing a problem in 2018 when their most loyal customer enrolled for the Starbucks rewards; there were still 60 million monthly customers with no digital connection with the brand.
And this gave rise to the need to strengthen their digital relationship with the customers and structure an omnichannel strategic plan to ensure all of their customers are part of their journey.
1. Getting More People to Use Channels!
The first step Starbucks took was to introduce Free gate Wi-Fi for their customers in 2018. Users first had to register using their email ids to access their Wi-Fi network service.
In other words, customers were forced to make a digital relationship to gain their contact information in exchange for Free Wi-Fi. Later, they also started offering charging stations for their customers to boost customer retention.
With the help of this strategy, Starbucks gained access to contact more than 10 million digital customers in their database.
According to the Executive Vice President of Starbucks, they considered the digital customers at the top of the funnel and enablers to build relationships while leading them to the Starbucks Rewards Program.
2. Loyalty Rewards with Unique Offers and Experiences
Starbucks' vision plays out in triggered email newsletter campaigns. Many unique offers have made customers enroll in the Starbucks Rewards Program.
For instance, one of the ad campaigns of Starbucks states that "Starbucks Rewards members who would order a handcrafted beverage will get a coupon for a free drink."
There are 3 important steps that Starbucks wanted to take through this offer:
Sign up for the Starbucks Rewards Program
Use the Starbucks application to place an order.
Redeem the offer quickly to get further coupons.
With the help of creating unique offers, Starbucks strengthened its chain of customer relationships while providing them with an experience beyond expectations.
3. Learnings from the Adoption of Channels in E-commerce
For omnichannel retailing, channel adoption is one of the most important steps. It is absolutely worth it to make someone use their services regardless of whatever means it is possible.
Starbucks identified its strong customer touchpoints and rewarded channel adoption with clear benefits. It's like using smart helpers and automation to make customers feel good and want to visit Starbucks again and again.
Furthermore, Starbucks has 28,000 physical stores with approximately 75 million customers monthly. They identified their benefits and channelized that service into a new customer relationship through an email.
4. Engaging and Retaining Customers through New Channels
The email addresses gathered in the consumer reports and customer database of Starbucks were later used to drive retention rates and boost purchase frequency. They send a variety of offers, among which two stood out.
The first one was Flagship Offer, Happy Hours. According to this offer, Starbucks sent an email with a fantastic discount offer; however, the offer was only applicable to a certain timeframe of the day, and that too for limited days' validity.
The primary goal of this offer was to drive non-digitally active customers to the stores during non-peak hours.
Secondly, the ultimate goal of Starbucks was to drive their customer to get membership cards for the Starbucks Rewards Program. Therefore, they were given certain perks and incentives to progress through the funnel. For example, they offered a free drink if they created an SR account.
5. Personalization by Creating a 360-degree View of Customers
Starbuck's strategic use of personalization of 360-degree view for the customers contributed significantly to customer retention. Analyzing the coffee and drinks preferences of the customers and using their history of buying the products led to lifetime value for them.
This rich information empowered Starbucks to tailor their offers and communications. For instance, Starbucks segmented its customers based on factors such as past orders, number of visits, and other demographic details.
Subsequently, these omnichannel strategies enabled Starbucks to seamlessly implement customer preferences across different channels. So, whether customer engagement is through mobile apps, in-store, social media, or online platforms, the personalized experience remains the same.
6. Customer Data-driven Offers
Data without proper execution is useless. Therefore, Starbucks generated customer-oriented offers that genuinely resonated with their likes and dislikes. Additionally, Starbucks studied each customer's location and preferences to ensure they never missed one.
To that end, whenever Starbucks sends an offer, they ensure the customer likes that product. For example, if a customer frequently orders an iced coffee and nitro cold brew coffee, Starbucks sends them customized offers with these products.
The genius part of Starbucks' offers is that they always kept the personal touch, making every customer feel valued and important to them. Subsequently, it helped them to increase the number of loyal customers.
Closing Thoughts: Lessons for ECommerce in Driving Retention from Starbucks Strategy
Starbucks utilized the combination of one-time discount offers and ongoing loyalty rewards to boost its purchase frequency and drive sales. They also paid attention to customer adoption by creating more premium offers.
Starbucks' approach became an identity of its success, just like a logo. The dynamic interplay between limited-time discounts and loyalty rewards painted a vibrant picture, enticing customers to frequent their stores. This action resembled a well-designed billboard, capturing attention and conveying a message of value and belonging.
Furthermore, by tracking customers' preferences and behavior, Starbucks created personalized offers to enhance retention. With the intelligent implementation of these ECommerce lessons, Starbucks strengthened its customer relationships, boosted retention, and ultimately increased repeat purchase rates immensely, making Starbucks' Omnichannel approach successful.
If you are looking for a reliable and talented Omnichannel marketing agency, contact Apexx.ai . With a team of qualified marketers, they know how to channel your customers through different platforms and never let them go.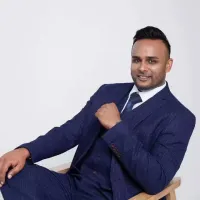 Sheldon Naidoo
Marketing Maverick and Business Visionary Helping Companies Thrive in Competitive Markets
We're here to help
Ask about our plans, pricing, implementations, or anything else. our knowledgeable reps are ready to help..
Streamline Sales
Generate More Leads
Build Your Brand
Impress Existing Customers
AutomButtonate Tasks
Membership & Course Builder Automated Nurture Sequence Email & SMS Marketing Phone System & Autodialer
All In One Inbox Automate Tasks CRM & Sales Pipeline Invoicing & Payments Review & Reputation Management Reporting & Analytics
© Copyright Apexx.ai 2023
Privacy policy, terms & conditions`.
Ecommerce Personalization Blog
Ecommerce tips, strategies, and news – all without ever having, omnichannel retailing example: how burberry leverages omnichannel strategy to deepen relationships.
Customers are demanding omni-channel retailing.
Research by Google found that 55% of shoppers search for a product on Google, and then go to YouTube before buying. Instagram revealed that 130 million shopppers click on product tags each month.
We've written numerous articles on how to create successful omnichannel strategies. This guide serves as a jumping off point, going deep with studies, statistics, case studies, screenshots, and more.
What is Omnichannel Retailing: Definition and Primer
Definition: Omnichannel retailing is a cross-channel strategy that focuses on creating a excellent customer experiences.
The strategy acknowledges that consumer buying behavior is changing. New behaviors include researching online and purchasing offline , in-stre mobile searches and product research, social network shopping, consumer generated content, and cross-device shopping.
The purpose of omnichannel retailing is to create a positive customer experience, and aid consumers in the way they want to shop.
Omnichannel Retailing Example: How Buberry Leverages Omnichannel Strategy to Deepen Relationships
Buberry is a luxury fashion brand. This year Burberry pioneered numerous omni-channel retail strategies .
They partnered with Instagram to launch Instagram Checkout to the world. They became the first brand to make their entire catalogue shoppable on WeChat.
But most interesting was the creation of their first social native product line titled "B Series".
This post is a case study on how brands can use omni-channel retailing strategies to deepen relationships with customers and ultimately drive sales.
Creating a Digital First Product Campaign: Knowing Your Customer
To create a successful omnichannel retailing campaign, you need to know your customer. It's clear that Burberry not only has a deep understanding of the luxury market as a whole, but also a keen self-awareness of where they are and where they want to go.
According to a study by Mckinsey & Company , "We expect luxury sales to more than triple by 2025, to about 74 billion. This means that nearly one-fifth of personal luxury sales will take place online."
Young consumers drive the luxury market Burberry competes in. And they know it.
"In 2018, 100% of growth in the luxury market was driven by Generation Z and millennial consumers, compared to 85% in 2007." - Burberry Annual Report 2018/2019
Burberry has made young shoppers a top priority, influencing not only the products they choose to develop but also the channels they focus on.
Know Your Customers
Barilliance helps e-Commerce stores identify site visitors as individuals, and creates a full 360 profile including merging past offline and online purchases, pages visited, emails interacted with, product interests, and demographic data in one place.
Request a demo to see Barilliance Retention in action here .
Selecting the Right Channel for an Omnichannel Retailing Campaign
Customers are using more channels than ever before.
This is true in Burberry's specific niche as well. The same study Mckinsey & Company found that the number of touch points in the decision journey continues to increase.
By 2014, the average number of touch points world wide was 9. That number was pushed to 11 just two years later.
Image Credit
The question is - which channels are the most important ones?
The reality is the luxury customer is a digital first customer. Today, 70% of luxury shoppers are "digitally influenced".
"The typical luxury shopper now follows a mixed online/offline journey, seeking the advice of peers on social media or looking for suggestions from trusted bloggers before entering a store, then often posting about their purchases afterwards. The luxury shopper who begins and end the customer journey offline is a vanishing breed — representing just 22 percent of all luxury shoppers" - Mckinsey & Company.
Burberry identified social as the most important channel for their target Generation Z customers.
Social channels gain and lose importance based on geography. Because they are a global brand, Burberry identified the most pertinent social channels in each target country - the most common being Instagram and WeChat, to focus their efforts. Instagram is the obvious choice in the United States. Business Insider reports that 65% of Generation Z checks Instagram daily, the highest of any media platform.
With their channel selected, Burberry was able to marry product and channel fit to create an true omnichannel retailing strategy.
Creating An Omnichannel Retailing Campaign: Burberry's Series B
Burberry created a new product line, titled " Series B ". The products in the series are only available to purchase in a single 24 hour window on the 17th of each month. Products can only be bought on Instagram and other social channels. The limited edition items created hype and traction among their target demographic. Exclusive 24 hour "drops" are popular among street wear brands, but less used in the luxury world.
Adding to the limited timeframe, channel exclusivity drove engagement on the brand, while the serial nature of the campaign creates continued relationships and anticipation. In Burberry's own words : "The success of B Series has now paved the way for other activities across multiple channels that allow for even deeper interaction with our community."
"Digital innovation has never been more important in luxury ... award-winning B Series. Available on social platforms, the monthly drop of limited-edition products has proved extremely popular and attracted new and younger customers to the brand." - Burberry Annual Report 2018/2019
More Omni-Channel Case Studies, Breakdowns, & Examples
We've identified some of the most successful omnichannel strategies in the world. Below is a quick selection.
What Amazon Teaches Us About Omnichannel Strategy in 2019
This case study on Amazon's omnichannel strategy breaks down:
Using Data Unification to Power Omnichannel - How Amazon identifies and tracks customers to create personal experiences.
Channel & Product Expansion - How Amazon integrates their channels and product lines to create seamless experiences.
Augmenting Brick & Mortar with Online Data - Lastly, advanced tactics to improve offline shopping experiences with online data.
How Nordstram Extends Customer Service with Social
One of our first case studies on Omnichannel Retailing features Nordstrom. We share how they combine data across their brands, unify data, and leverage technology to create their vaulted customer experiences.
However, one of the more interesting tactics we showcase is how they use social channels to extend customer service.
Learn How Starbucks Uses Omichannel to Increase Retention & Create Loyalty
Starbucks integrates technology faster than most food or beverage companies. They've integrated their loyalty program across channels, and recently extended their reach by asking patrons to sign up to access internet.
However, it's what they do with those emails that drives repeat purchase. Check out the full story on omnichannel retailing strategy here .
Merging Online & Offline Experiences in Store: Developing Omnichannel In Developed Markets
In addition to case studies, we've also addressed specific ominchannel challenges retailers face in developed markets.
ROPO Effect Statistics and 9 Ways to Increase Sales
Your customers want to make informed decisions. Today, more than ever, customers are researching online before making a purchase.
This effect, commonly known as ROPO, is a fundamental change in your customer's behavior. Successful omnichannel retailing strategies include tactics geared towards helping customers as they search.
Tactics include nurturing consumer generated content like reviews and testimonials, proliferating this content across both marketing and sales channels, and actively responding to negative reviews.
See all the ways to increase sales through ROPO here .
Click and Collect Statistics, Challenges, and Strategies
Today, there is compelling evidence that click & collect is a necessary fulfillment model for retail and grocery companies. Everyone from Target to Walmart to your local grocery store is implementing Click and Collect to make their stores more convenient for shoppers.
We've collected the many forms of this model, along with bonus click and collect strategies here .
Creating an omnichannel experience for your customers requires connecting data across channels, and effectively using that data to create personalized shopping experiences.
Barilliance is helping hundreds of eCommerce retailers execute their omnichannel retailing strategies. You can request a demo to see if we can help you here.
You Might Also Like
Website personalization creates incredible, high performing customer experiences. We've seen clients use personalization
Can you improve you onsite customer experience?According to a McKinsey study, "customer experience leaders gain rapid in
© 2009 - 2023 Barilliance Ltd.
Privacy Policy
Terms of services
Omnichannel: The path to value
Offering a compelling omnichannel experience used to be the bleeding edge of retail. Now it's a requirement for survival. More than one-third of Americans have made omnichannel features such as buying online for in-store pickup part of their regular shopping routine since the pandemic, and nearly two-thirds of those individuals plan to continue. Younger buyers are the most enthusiastic about new ways of shopping. Most Gen Z consumers don't even think in terms of traditional channel boundaries, our research shows, and they increasingly evaluate brands and retailers on the seamlessness of their experience.
But before retailers rush to expand their omnichannel capabilities, they need to step back and consider the underlying drivers of value for their specific business. Otherwise, with multiple approaches and technologies to choose from, and acute margin pressures, retailers can invest in the wrong thing and quickly fall into a downward spiral that can destroy value.
Omnichannel excellence requires a laser-like focus on value creation. Leaders in the field take a hard look at their strategic and customer priorities and decide who they want to be from an omnichannel perspective. And they develop an equally clear-eyed understanding of what it will take to achieve that ambition. By embedding these principles into their retail strategies, leaders can use the momentum—and urgency—of the present moment to create decisive advantage.
A lack of clarity hobbles many efforts
We find that retailers are often swayed by new technologies that sound promising, but too often don't deliver. Many also have a murky understanding of how omnichannel creates value. Some fashion brands, for instance, have been slow to push e-commerce, given the high cost of shipping and returns, and the fear that online channels cannibalize in-store sales. Others fund ad hoc investments that yield only marginal improvements in the overall shopping experience. We see these three common issues:
Unclear understanding of what parts of omnichannel to prioritize. Too few retailers have established alignment across their organization on the omnichannel agenda, including the long-term vision and the current status. Without strategic alignment, organizations often end up investing in a scattershot fashion, funding divergent priorities in e-commerce, store operations, supply chain, marketing, and technology.
Focus on tech rather than on customer value. Many retailers have leaped to embrace tech-enabled, flashy innovations like smart mirrors, Bluetooth beacons, and in-store kiosks to create differentiation. But without a proper grounding in customer needs or determining how these investments will create and sustain value at scale, retailers sometimes end up with what amount to shiny objects that drain capital expenditures.
Failure to sequence investments in line with strategy. Many retailers race to advance omnichannel initiatives without doing the critical thinking to identify the starting point and the specific capabilities needed to succeed at each step. Pressure to keep pace with competitors or eagerness to put a compelling idea into action can prompt some companies to plunge in headfirst. But without clearly sequencing the "crawl, walk, run" approach and investing in the right fundamentals, retailers often end up with fragmented investments that destroy value.
Charting your ambition
The most successful retailers let their strategic ambition and aspirational customer experience determine what omnichannel strategy to pursue . When the underlying ambition and capabilities are misaligned, retailers tend to stumble. While omnichannel has many variants, there are three primary strategies: commerce, personalization, and ecosystem (Exhibit 1).
Would you like to learn more about our Marketing & Sales Practice ?
These three strategies are part of a continuum, with omnichannel ecosystems being the most advanced. Retailers can stick with one strategy, go deep, and then excel as a commerce or personalization leader, or, with the right fundamentals in place, they can move along the continuum into an ecosystem and expand into other business models over time. More importantly, each strategy has proven to be viable in creating long-term value, if executed well.
Commerce. Retailers that take this approach—both physical-first and digital-first brands—often prioritize one channel and invest in targeted cross-channel connections to support the buying experience, such as the ability to order online and return in store. At the most basic level, this model allows retailers to meet the minimum threshold for omnichannel performance. But retailers with more advanced capabilities can take it to a very different level. Best Buy, for instance, has burnished the in-store experience with curated offerings that allow customers to explore smart-home technology solutions, which they pair with free in-home advisory services. The retailer's mobile app allows customers to "scan to shop" from catalogs and curbside, and offers the ability to buy online for pickup in-store, making it easier for consumers to move through the journey end to end, supported by 24/7 tech support from the company's Geek Squad. These investments have paid off. Customers signed up in droves to participate in Best Buy's Total Tech Support offer, with memberships soaring from 200,000 at launch in 2018 to two million one year later. And although Best Buy fronts the cost of its in-home advisory, they found that customers who avail themselves of it spend more and generate more profits than those who don't. Born-digital retailers are taking a similar tack. Companies such as Warby Parker and Everlane prioritize digital, but they've added a physical retail presence to drive brand awareness and greater consumer convenience.
Personalization. While most retailers personalize engagement and outreach to some degree, those that pursue omnichannel personalization go far beyond rudimentary retargeting and lookalike segmentation. They shape consistently tailored interactions across channels, and they do so continuously and at scale. Sephora, for example, provides consumers with rich in-app messaging, personalized push notifications, and the ability to book in-person beauty consultations from their phones. In-store technology allows "cast members" to access a customer's favorite items and suggest new products that align with the customer's profile. Customers can also use scanners to match products to their specific hair color and skin type. Its Beauty Insider loyalty program taps unified customer data and links offers across email, web, and mobile to drive online and in-store purchases. Achieving this level of personalization takes significantly enhanced data-management capabilities and process integration. But they allow Sephora to capture greater value. For instance, data showed that customers who visited the retail website within 24 hours of coming to the store were three times more likely to make a purchase and the order values were 13 percent higher than for other customers. 1 Brian Honigman, "How Sephora integrates retail & online marketing," eTail, 2019, etailwest.com; "Sephora to expand brick & mortar footprint with 260+ new stores in 2021 across the U.S.," Sephora Newsroom, February 25, 2021, sephoranewsroom.com. Knowing that online engagement was driving in-store sales helped Sephora understand where to invest. In all, Sephora reports that its omnichannel business saw record sales in 2020, and the company is planning a major expansion of its physical store footprint.
Ecosystems. This model extends the brand experience, providing consumers with an ever-growing platform of content, offers, and community-based interactions. Instead of turning to a retailer for occasional interactions, consumers make omnichannel ecosystems part of their lifestyle. It's an always-on relationship that can pay ample dividends. Nike, for example, uses its SNKRS and Run Club apps to foster in-person meet-ups, running groups, and events. Its Training Club app delivers individual workouts and multiweek fitness programs. These investments allow Nike to create experiences that go far beyond their shoe and apparel lines and fold the brand into an individual's day-to day-routines. Omni ecosystems like these also help retailers expand into adjacent business models. For example, Starbucks' more-than decade-long investment in mobile ordering, payments, rewards, and personalized experiences has yielded more than $1 billion in prepaid customer mobile deposits—a deposit base that exceeds the level of many banks. Those cash reserves give Starbucks a foundation to move into new areas that can broaden and enrich the experience it offers its customers. For example, the company issued a unique licensing agreement for its industry-leading software to Brightloom, a company in which Starbucks now has an equity stake that increases in value as other retailers and brands benefit from its long-term focus on enabling omnichannel technology platforms.
Redefine the omnichannel approach: Focus on what truly matters
How to choose.
Top-performing retailers align on a north star based on their strategic and customer goals, then set their omnichannel course accordingly. A mass apparel retailer, for example, knew it needed to both expand its e-commerce capabilities and revitalize the in-store experience. But the commerce model wouldn't give them enough advantage, since peers in the same hotly contested space would be racing to acquire the same capabilities. Additionally, the ecosystem would be overreach, since data revealed that what customers really wanted were richly tailored experiences. The personalization model was most likely to appeal to the company's core audience and create more durable relationships—benefits that would provide more sustainable differentiation over the ensuing two to three years.
As this retailer demonstrates, figuring out which version of omnichannel to embrace requires looking beyond the current horizon, reflecting on the company's mission, and identifying where the experience can truly serve to differentiate an organization from its competition. Customer expectations and brand positioning matter. Many retailers want to offer personalized experiences; indeed, they're becoming table stakes for some brands. But personalization can be less relevant to brands where accessibility and convenience are more important to the customer. Similarly, an ecosystem model featuring extensive content, partnership, and community interactions might generate more value for vertically integrated players than it would, say, for a convenience store. Moreover, when retailers try to leap to the next level without establishing adequate foundational capabilities, they often fail.
What does your ambition entail?
Each omnichannel model has certain foundational elements that make it work (Exhibit 2). For example, in personalization, companies that want to succeed must have integrated cross-channel data; flexible site and app infrastructure; a tech stack that enables personalization; omnichannel inventory-fulfillment capabilities; and cross-functional teams that personalize key touchpoints across the value chain.
These are the core requirements that give retailers the right to compete in a given space. In addition, retailers should consider the handful of additional capabilities that can help them stand out from their peers and deliver exceptional value, such as a compelling in-app feature for loyalists. Understanding both what is core and what can give them leadership allows retailers to place their bets more strategically, giving management the clarity needed to ensure buy-in and alignment on the agenda.
What is your starting point?
Companies need to take a hard look at their existing resources, market position, and customer relationships, then align on a starting point and an ambition that is both realistic and a value driver for the business. The apparel retailer mentioned earlier, for instance, recognized that although its sights were set on omnichannel personalization, its customer data, content management, and mobile app capabilities were not yet sufficient to reach the objective. The company set a goal to achieve its ambition within three years, focusing first on reaching competitive parity in the commerce model, then acquiring enhanced personalization capabilities to give customers a reason to invest in the brand relationship. It didn't need to master every commerce skillset to advance, but it had to shore up some key dimensions, including cross-channel metrics, a tech platform to house relevant data, a system to improve inventory visibility, and the onboarding of digital-native and technology talent.
Leadership also decided what not to fund going forward. For example, the company recognized that the "store of the future" improvements they were financing before the pandemic were no longer so important in the near term. In our experience, most companies can advance a maximum of two to three omnichannel initiatives concurrently. Having sufficient confidence in the omnichannel vision to take things off the table and deprioritize previous initiatives is imperative.
Mastering the basics can allow leaders to apply their insights in more ways—with the learning and value compounding over time (see sidebar, "The most important omnichannel decisions to get right").
The most important omnichannel decisions to get right
Interview with christiana shi, former president of nike's direct-to-consumer business.
Christiana Shi is a founder and principal at Lovejoy Advisors and the former president of Nike's direct-to-consumer business. Having helped grow that brand's omnichannel capabilities, her first piece of advice to others is to pick a true north and stick with it. "If retailers know that everything has to be in the cloud, they should pick up their platform migration. If they know their business must be mobile, their mantra should be 'mobile first,' and they should accelerate app and mobile web investments."
Her second piece of advice is to solidify the bootstrap changes retailers made during the pandemic, such as curbside pickup. "It amazes me," she adds, "how many retailers quickly shifted their models to offer buy online and pick up in store and other omnichannel services, but then didn't change their staffing and incentives on the back end to support these moves. Long lines of disgruntled customers waiting for harried employees to fetch items from the stockroom is not a recipe for customer satisfaction."
Third, Shi advises, peg your tech investment to a percentage of revenue. "Whatever you spend on digital tech this year, don't promise the board that spend will go down. Every year the bar will go up, and retailers need to stay competitive, so every year, look for room in your profit and loss to fund that. We're in an era with constant spend on technology. Retailers have to be flexible."
Finally, she says, it's crucial to understand the progression of skills needed to grow in omnichannel maturity. Most retailers want to offer a fully integrated marketplace, for instance. But to deliver that, retailers not only have to guess how many items will sell by size, color, and style, they need to know where to position those goods. Will customers want the item shipped to their home or will they pick it up in the store or will they want to try it on first? Integrating the data, analytics and logistics to enable this degree of inventory management requires a high degree of sophistication.
Retailers must become expert at anticipating from one season to the next what products and services will excite consumers. Now they have to bring that same sensibility to omnichannel. Those that set a clear ambition with a clear path to value will not only de-risk the present but will secure their future. Leaders must get on that path quickly. Those who are ready to start should think through the following questions:
Where are the greatest value pools for omnichannel within our business, and what is the fact base to help us inform and clarify choices? How can we size the value at stake?
Who do we need to convene within our organization to align on defining our starting point and our "north star" ambition? Where do we agree or dissent?
Which initiatives and corresponding capabilities should we prioritize or deprioritize over the next 12 months?
In three years, what do we want to say we have achieved within omnichannel? How would that position our company internally and relative to our competitors?
Holly Briedis is a partner in McKinsey's Dallas office; Brian Gregg is a senior partner in the San Francisco office, where Wei Wei Liu is an associate partner; Kevin Heidenreich is a consultant in the Seattle office.
Explore a career with us
Related articles.
Ready to 'where': Getting sharp on apparel omnichannel excellence
Moving past friend or foe: How to win with digital marketplaces
Supply chain of the future: Key principles in building an omnichannel distribution network
404 Not found