Ethical Dilemmas in Business and How to Address Them
Trust plays a significant role in how the public perceives a company—and this perception can make or break an organization. This is where business ethics come into play. A 2021 survey by PwC found that 49 percent of consumers began purchasing—or purchased more—from businesses they trusted. Issues such as data protection and cybersecurity, treating employees well, ethical business practices, and admitting mistakes were identified as key drivers of trust among consumers.
Appealing to customers is a motivating factor for making ethical business decisions, but hefty costs attached to unethical practices also play a role. A 2022 report by law firm Seyfeld Shaw found that companies paid damages exceeding $3.19 billion in 2021 from the top ten settlements in employment class action cases alone. A report from Vault Platform found that 45 percent of workers who personally experienced or witnessed workplace misconduct left their role, with businesses expected to lose $20.2 billion on hiring costs annually to replace them.
It's clear that there are benefits to practicing good business ethics, but measures that reduce costs in the short term, such as putting off expensive maintenance or repairs on old equipment that could become hazardous, can still tempt many businesses to act unethically. Businesses need employees capable of addressing ethical dilemmas with critical thinking, informed decision-making, and well-written policies. Those looking to develop these skills should consider the benefits of an online certificate demonstrating their knowledge in solving ethical dilemmas in business.
What Are Ethical Dilemmas?
Ethical dilemmas are problems for which there are no obvious right or wrong answers. Instead, the solutions are determined by how they align with one's morals and principles. Ethical dilemmas can manifest as day-to-day choices, such as returning the shopping cart to the store instead of leaving it in the parking lot for someone else to retrieve. However, in a business setting, ethical dilemmas can affect large groups of people—potentially on a global scale.
In the world of business, an ethical dilemma is a situation in which a company must choose between conduct that is most beneficial to them and behavior that is just, fair, and ethically correct for their employees, stakeholders, and customers. When a business, or an individual within the business, does not behave ethically, it's often due to a desire for personal or business gain.
Some common motivators for making unethical business decisions include wanting to cut costs by going against regulation and policy, abusing a position of power for personal profit, or taking advantage of other company members or customers to achieve a desired outcome. To help prevent businesses from making unethical decisions, government agencies such as the Occupational Safety and Health Administration (OSHA) have been established to enforce regulations on companies. While many take issue with the tedium that regulations can present, the regulatory bodies enforcing them offer protection by keeping companies in check and deterring them from behaving unethically.
Company policymakers should work internally with these agencies to prevent potential unethical actions. By designing company policies that dictate acceptable behavior when facing an ethical dilemma, companies may prevent unethical behavior or quickly resolve dilemmas when they arise. For example, detailing how to act when offered a bribe can help employees respond appropriately and save business costs from potential lawsuits and poor public relations.
Types of Ethical Dilemmas
Companies face various ethical dilemmas in business scenarios, so those who write the policies and explain their nuances to company stakeholders need to understand them. Differentiating between moral, ethical, and legal decisions is crucial to solving ethical dilemmas. Here are examples of different types of ethical dilemmas and why they require proper policy or guidance.
According to the U.S. Equal Employment Opportunity Council (EEOC), any discrimination based on sex (including pregnancy, sexual orientation, and gender identity) is unlawful due to protections from Title VII of the Civil Rights Act of 1964. This includes sexual harassment, which is defined as unwanted sexual approaches, demands for sexual favors, or other sexual verbal or physical harassment. The harasser might be the victim's boss, another supervisor, a coworker, or even a client or customer.
Many companies attempt to remain impartial when hearing cases of harassment to resolve the issue quickly, but an ethical issue arises in cases where company policy isn't clear—or if the person handling the complaint doesn't comply. Companies must implement effective harassment policies to prevent these scenarios and have an ethical course of action in place to reduce damages and harm to any victims.
Harassment in the workplace also extends to gender discrimination. It is unlawful to harass an individual by making derogatory remarks about their identity or gender expression.
Although the law does not ban simple mocking, offhand remarks, or isolated minor incidents, harassment is prohibited when it creates a hostile or offensive work environment. This may be due to frequency or severity or results in an unfavorable employment decision for the victim, such as termination or demotion. Favoring certain employees for promotion based on gender alone is an ethical dilemma.
Discrimination
Discrimination in business is defined as treating individuals or groups unjustly or unequally over protected characteristics such as race, ethnicity, gender identity, age, disabilities, sexual orientation, religious views, or nationality. Employees can be the target of discriminatory promotion or hiring practices, while customers can experience discrimination if service is refused for discriminatory reasons, for example.
Hiring practices that don't foster a diverse workforce are another form of discrimination. Hiring managers may have biases when selecting new hires, and if companies don't have policies to prevent this, it can result in a lack of quality applicants. According to a 2020 survey from Glassdoor, one in three employees would choose not to work at companies that lack diversity in their workforce, and two in five would choose not to work at companies with ethnic and racial disparities in employee satisfaction.
According to a 2021 survey by Ten Spot, 70 percent of respondents said they had faced discrimination or abusive conduct at work, with that figure rising to 86 percent among Gen-Z, the youngest generation currently entering the workforce. The survey also showed that 61 percent of Gen-Z said they would be more productive if their company addressed social issues through policy and practice.
Discrimination-based ethical dilemmas in business can create a toxic environment where quality workers leave or refuse to apply. To remain competitive in the job market, companies should implement policies that curtail discriminatory practices.
Unethical Accounting
Unethical accounting can ruin a business. Clients must be able to trust accountants to make choices that align with company values regarding ethical dilemmas. Accounting with too much power and too little scrutiny from superiors might be able to embezzle money from the firm while concealing that they've done so or enrich themselves or their company through false accounting reports. Dishonest accounting in corporations may result in modified or intentionally misinterpreted bookkeeping numbers, potentially resulting in fraud or tax evasion.
Some accountants are also pressured by company representatives to act unethically. The UK-based Consultative Committee of Accountancy Bodies (CCAB) found in a 2021 survey of accountants that 27 percent of respondents felt pressured to perform unethically over three years, with six percent being offered bonuses and other incentives to do so.
While there's always the chance of errors, businesses need to implement an ethical policy for accountants to ensure that they follow proper guidelines and protocols.
Health and Safety Issues
Overlooking or ignoring health and safety concerns to cut costs or speed up production is another example of an ethical dilemma in business. But disregarding worker health and safety can result in expensive consequences. According to a National Safety Council report, occupational injuries cost $163.9 billion in 2020, accounting for missed pay, decreased productivity, and medical and administrative costs. In addition, these injuries cost firms 65 million days of work, restricting potential development and productivity.
The perceived gains from forgoing proper health and safety protocols aren't worth the monetary losses from an accident or the potential for a public relations controversy. Health and safety issues involve more than simply cleaning up spills or maintaining equipment, as showcased by the top ten most commonly cited standard violations by OSHA as of 2021:
Fall Protection : Sides and edges on elevated platforms that are unprotected or lack guards
Respiratory Protection : Lacking emergency procedures and respiratory/filter equipment standards
Ladders : Not correctly displaying standards for how much weight a ladder can sustain
Hazard Communication : Not having proper labels and classifications on potentially harmful chemicals
Scaffolding : Lacking required resistance and maximum weight numbers on equipment
Fall Protection Training : No adequate training for employees and managers on proper safety techniques and policies
Lockout/Tagout : Not properly controlling hazardous energy, such as from oil or gas
Eye and Face Protection : Lacking proper protection when handling chemical, environmental, radiological, or mechanical irritants and hazards
Powered Industrial Trucks : Lacking safety equipment used for large vehicles
Machinery and Machine Guarding : Lacking accurate labeling for guards on equipment such as guillotine cutters, shears, power presses, and other machines that require a point of operation guarding
It's not uncommon to have heard of an executive's child or friend who has been hand-selected for a position without going through the traditional hiring processes. This is referred to as nepotism, an ethical dilemma that often occurs when a candidate is a known associate or relative of someone with hiring power. Nepotism happens when these candidates are given priority over others, even if they are less suited for the role than other applicants.
While nepotism might benefit some, it can negatively impact the company climate due to its effects on other employees. A study published in the journal Frontiers of Psychology found that employees reacted sensitively to the behavior of managers when greater favor was shown toward family members and friends. In addition, these employees often felt ostracized or "othered" by those who received this perceived beneficial treatment.
It's best to follow traditional hiring policies for all applicants to avoid this ethical dilemma. This can keep current employees from feeling they have to work harder than others to receive the same promotions or bonuses.
Misleading or Deceptive Advertising
Businesses understand the dangers of fabricating or lying about details on their product or services. The Federal Trade Commission (FTC) prohibits misleading or false advertising based on the idea that buyers have a legal right to know the precise details of what they purchase. However, advertising that skirts the line of what is legal remains an ethical dilemma in business.
Examples include false promises of savings through "limited-time deals" that never expire to encourage immediate spending or convincing customers to buy overpriced additions to their products that don't last as long as advertised. While these may fall under legal and even standard business practices, deceptive business practices or cheap and ineffective products can ruin a company's reputation with the public.
Conflicts of Interest
A conflict of interest arises when a business or individual has a vested interest in money, position, expertise, connections, or reputation that they allow to come before professional obligations or responsibilities. This conflict of interest calls into doubt the impartial nature of the company or individual's activities, judgment, or decision-making.
An example of a conflict of interest is insider trading, where an employee uses confidential internal information within their company to personally profit in another business or through trading stocks. Those who feel they may be tempted by insider trading or other conflicts of interest should work to distance themselves from the conflicting interest for the company's well-being.
Why Business Ethics Matters
Upholding ethics in business is important for many reasons. Not only does it contribute to a stronger, more unified company culture and structure, it also increases both short- and long-term corporate profitability.
Sound ethics can also improve an organization's reputation and help build stronger relationships with stakeholders and clients who know that the business or corporation they are working with values integrity. If an organization has a negative reputation for unethical practices, investors and stakeholders will be less likely to financially support that organization.
With an increasing demand for social and ethical responsibility in corporations, organizations can also stand to benefit from exemplifying these values in their practices. By showing that social responsibility is a part of their ethos, organizations can increase profitability and encourage other businesses or corporations to adopt these values, as well.
Uphold Ethics in Business
With highly publicized examples of unethical business practices such as the Enron trading scandal and Bernie Madoff's Ponzi scheme, it can seem as though too many companies operate unethically. Businesses often choose short-term profit over their stated values when faced with ethical dilemmas, but that doesn't have to be the case. Many of these ethical blunders could be avoided through the advising of an individual capable of thinking critically and ethically.
Those who feel they could steer a company through ethical dilemmas in business should consider the benefits of the Business Ethics & Writing certificate offered by Suffolk University's Center for Continuing & Professional Education. This program builds the skills necessary to help companies and their stakeholders navigate through uncharted ethical waters. By the end of this ten-week program, students should be able to navigate moral, ethical, and legal decisions through persuasive writing grounded in an ethical framework designed for businesses. Discover your potential to uphold ethics in business with Suffolk University.
Recommended Readings
Don't Have Time to Do it Over? Be Efficient: Do the Right Things the Right Way, the First Time, Every Time. The Value of Microcredentials Continuing Education: Definition and Career Benefits
American Management Association, "The Latest on Workplace Monitoring and Surveillance" CCAB, "CCAB Ethics Survey 2021" Chron, "What Causes an Ethical Dilemma in Conducting Business? " EEOC, "EEOC Data Highlight April 2022" Ethics and Compliance Initiative, "2021 Global Business Ethics Survey" Federal Trade Commission, "Truth In Advertising" Forbes , "Eight Common Ethical Dilemmas Business Owners Face (And How To Overcome Them)" Frontiers in Psychology , "How Do Nepotism and Favouritism Affect Organisational Climate?" Glassdoor, "Glassdoor Survey Finds Three In Five U.S. Employees Have Experienced Or Witnessed Discrimination Based On Age, Race, Gender Or LGBTQ Identity At Work" Glassdoor, "How To Calculate Cost-Per-Hire (CPH)"
Investopedia, "The Importance of Business Ethics" National Safety Council Injury Facts, Work Injury Costs Occupational Safety and Health Administration, "Top 10 Most Frequently Cited Standards" PwC, "The Complexity of Trust: PwC's Trust in US Business Survey" Seyfarth Shaw, "18th Annual Workplace Class Action Report – 2022 Edition" Ten Spot. "New Survey Reveals GenZ Holds the Key to the Evolution of Company Culture, with Social Issues, Workforce Engagement, and Treatment of Others at Work Top of Mind" Vault Platform, " The High Costs of Misconduct: A Closer Look" Vault Platform, " The Trust Gap: Expectation vs Reality in Workplace Misconduct and Speak Up Culture"
Submit a Comment Cancel reply
Your email address will not be published. Required fields are marked *
Save my name, email, and website in this browser for the next time I comment.
Online Master of Accountancy
Online Master of Business Administration
Online MBA with a Concentration in Accounting
Online MBA with a Concentration in Business Analytics
Online MBA with a Concentration in Finance
Online MBA with a Concentration in Healthcare Administration
Online MBA with a Concentration in International Business
Online MBA with a Concentration in Management
Online Experience
About TAMU-CC
Student Services
Home » Degrees » Business » MBA » Master of Business Administration » How to Address Ethical Issues in the Workplace
How to Address Ethical Issues in the Workplace
Published On: October 26, 2021
Unfortunately, employee misconduct is not uncommon. Disgruntled workers breach their companies' codes of conduct all the time. Whether by misusing company time, taking credit for others' work or harassing their colleagues — among many other examples — disgruntled employees raise many ethical issues in the workplace.
Despite the pervasiveness of such behavior, employee misconduct sometimes goes unreported for a variety of reasons. Colleagues may feel threatened by their unscrupulous coworkers, or they may fear backlash for "tattling." Still others might simply choose to look the other way to avoid conflict. Either way, misconduct causes a great deal of disruption in workplaces.
The Global Business Ethics Survey is conducted by the Ethics & Compliance Initiative (ECI), and shows that 49% of U.S. employees have witnessed misconduct that violated their organization's ethical standards. Rates of reporting the misconduct have risen to an all-time high of 86%. Unfortunately, retaliation rates have skyrocketed along with the increase in reporting, with 79% of U.S. employees reporting retaliation.
So what, exactly, can employers do to mitigate employee misconduct while alleviating fears of retaliation for those who witness it? While there is no simple answer, there are some methods of addressing ethical issues in the workplace.
Introduce a Policy
Most large companies enforce codes of ethics that clearly state the definition of, and the punishment for, employee misconduct. These documents provide information about a company's mission statement and philosophy, and they define the standard to which employees must hold themselves
However, companies should revisit these codes of ethics from time to time to accommodate new trends and changes in national practice. When it is time to update the code, managers should solicit buy-in from their employees to get insight into the issues people "on the ground" face every day. By including everyone in this process, managers and executives demonstrate the value of the entire team.
Provide Resources and Education
When business leaders amend their codes of ethics, they may see pushback from employees who refuse to change. More often than not, this results from employees not understanding how to implement these changes. However, just because they may have a tough time adjusting to new practices does not mean they are completely incapable of doing so.
Employers must provide educational opportunities for all employees in order to successfully implement policy changes and set goals for senior leaders and managers. This may include literature or multimedia presentations explaining the importance of the changes, "icebreaker" games that demonstrate acceptable behavior or workshops with experts in the ethics field. Employers and employees alike can become more familiar with advanced business ethics through Texas A&M University-Corpus Christi's  online Master of Business Administration program .
The same ECI study showed that this kind of policy education has a dramatic effect on workplace misconduct, reducing misconduct rates to 33%. And the stronger the culture of ethics, the greater the impact.
Employers can effectively implement these programs by explaining the rationale behind them, including what necessitated the changes, how they will improve employee relations and how they will benefit individual workers. When employees actually understand the importance of ethics in business culture rather than simply going through required motions, they are more likely to fully comply.
Employ a Confidential System
Although employees may understand that they will not suffer repercussions for blowing the whistle, they may still be hesitant to do so for fear of alienating their coworkers. Nobody wants to be known as the office tattletale.
To alleviate this issue, managers should set up a confidential system for reporting ethical violations. Similarly, managers should handle discipline confidentially to protect the privacy of those they need to confront. Most importantly, supervisors should never punish an entire team for the actions of one or two workers.
Be Consistent
Once managers implement a system of dealing with ethical issues in the workplace, everyone must adhere to the policy exactly as detailed. When employees sign the new policy, indicating their understanding and pledging their compliance, they agree to hold themselves to a higher standard and to face the consequences of not doing so. Employers must agree to hold themselves to this same standard. If either side compromises the agreement, the system will fail.
Having a strong code of ethics helps a business prevent the erosion of trust within or outside of its own walls and contributes to financial success and security, which makes good business sense. Companies will never be completely free of misconduct or disgruntled employees. However, supervisors can implement policies to minimize the number of ethical issues in the workplace. By training those who are willing to learn and terminating those who are not, employers can make the workplace safer and more enjoyable for everyone.
Learn more about the  TAMU-CC online MBA program .
Related Articles
Our commitment to content publishing accuracy.
Articles that appear on this website are for information purposes only. The nature of the information in all of the articles is intended to provide accurate and authoritative information in regard to the subject matter covered.
The information contained within this site has been sourced and presented with reasonable care. If there are errors, please contact us by completing the form below.
Timeliness: Note that most articles published on this website remain on the website indefinitely. Only those articles that have been published within the most recent months may be considered timely. We do not remove articles regardless of the date of publication, as many, but not all, of our earlier articles may still have important relevance to some of our visitors. Use appropriate caution in acting on the information of any article.
Report inaccurate article content:
Request More Information
Submit this form, and a representative will contact you to answer any questions.
Program of Interest * Program of interest* MBA MBA in Accounting MBA in Business Analytics MBA in Finance MBA in Healthcare Administration MBA in International Business MBA in Management Master of Accountancy
First Name *
Last Name *
How did you hear about us? * How did you hear about us?* Coworker Email Employer Family/Friend Information Session Magazine/Newspaper Online Professional Organization Radio/TV
*All fields required.
Comments This field is for validation purposes and should be left unchanged.
or call 877-588-3295
By submitting this form, I am providing my digital signature agreeing that Texas A&M University-Corpus Christi (TAMU-CC) may email me or contact me regarding educational services by telephone and/or text message utilizing automated technology or a pre-recorded message at the telephone number(s) provided above. I understand this consent is not a condition to attend TAMU-CC or to purchase any other goods or services.
Begin Application Process
Start your application today!
to speak to an Enrollment Specialist.
Call 877-588-3295
877-588-3295
Request Information
Program of interest * Program of interest* MBA MBA in Accounting MBA in Business Analytics MBA in Finance MBA in Healthcare Administration MBA in International Business MBA in Management Master of Accountancy
Email This field is for validation purposes and should be left unchanged.
Submit the form below, and a representative will contact you to answer any questions.
SUGGESTED TOPICS
The Magazine
Newsletters
Managing Yourself
Managing Teams
Work-life Balance
The Big Idea
Data & Visuals
Reading Lists
Case Selections
HBR Learning
Topic Feeds
Account Settings
Email Preferences
What You Can Do to Improve Ethics at Your Company
Christopher McLaverty
Annie McKee
It starts with emotional intelligence.
Enron. Wells Fargo. Volkswagen. It's hard for good, ethical people to imagine how these meltdowns could possibly happen. We assume it's only the Ken Lays and Bernie Madoffs of the world who will cheat people. But what about the ordinary engineers, managers, and employees who designed cars to cheat automotive pollution controls or set up bank accounts without customers' permission? We tell ourselves that we would never do those things. And, in truth, most of us won't cook the books, steal from customers, or take that bribe.
But, according to a study by one of us (Christopher) of C-suite executives from India, Colombia, Saudi Arabia, the U.S., and the U.K., many of us face an endless stream of ethical dilemmas at work. In-depth interviews with these leaders provide some insight and solutions that can help us when we do face these quandaries.
We were surprised that 30 leaders in the study recalled a total of 87 "major" ethical dilemmas from their career histories. Over 50 had occurred in the course of the last five years. Another surprise was how few of the incidents were caused by bribery, corruption, or anti-competition issues (only 16% of all ethical dilemmas mentioned). More often the dilemmas were the result of competing interests, misaligned incentives, clashing cultures.
Based on this study and our collective experience of working with thousands of business leaders, there are a number of obstacles and contradictions we see most often impact the ability to act ethically:
Business transformation programs and change management initiatives. Companies can warp their own ethical climate by pushing too much change from the top, too quickly and too frequently. Leaders in the study reported having to implement staff reduction targets, dispose of big businesses in major markets, and lead mergers and acquisitions. Some of these activities included inherent conflicts of interest; others simply caused leaders to have to act counter to their values (loyalty, for example). Many leaders felt poorly prepared for the dilemmas they faced and felt compelled to take decisions they later regretted.
Incentives and pressure to inflate achievement of targets. People do what they are rewarded to do, and most leaders are rewarded for hitting targets. Take Wells Fargo as an example: Managers were rewarded for the number of accounts they opened and managed . As a result, apparently, many felt driven to open accounts that customers didn't request or approve. The lure of incentives are a problem in boardrooms too: Bonus payments and executive share schemes are often based on short-term business metrics, which can be counter to long-term success.
Cross-cultural differences. Most leaders in the study reflected on how rapidly their businesses had globalized over the last 10 years and how ethical issues can be profoundly difficult when operating across different cultures. They talked about how challenging it was to decide whose cultural "rules" were paramount when making business decisions. They gave examples like closing a sales office in Japan, breaking a verbal promise made during after-work drinks in China, or ignoring "sleeping" business partners in a Saudi Arabian deal, all of which have cultural and ethical components.
While these obstacles stand in the way of making ethical decisions, they aren't insurmountable. Here's what we learned from the leaders in the study about what worked for them in improving the ethical climate in their organizations:
Know where you stand The senior leaders in the study told us that, in contrast to what corporate compliance officers would like us to believe, their organizations' codes of conduct and ethics training wasn't particularly helpful when it came to managing ethical dilemmas. Rules and regulations often don't cover the majority of ethical issues, especially those around people and resource trade-offs. Even the law, they said, is limited as it's usually geared to big transgressions.
You and Your Team Series
Creating an ethical workplace.
Why It's So Hard to Train Someone to Make an Ethical Decision
Keep a List of Unethical Things You'll Never Do
Don't Try to Be the "Fun Boss" — and Other Lessons in Ethical Leadership
Kimberly Nei and Darin Nei
Instead, you need to understand what matters to you. Companies become ethical one person at a time, one decision at a time. If you don't know where you stand, or if you can't accurately read your organization's underlying culture, you'll find yourself blowing in the wind (at best). Emotional intelligence can help you here. Self-awareness enables you to build and strengthen that inner compass. Organizational awareness enables you to identify the forces in your company's culture and processes that could drive you and others to do the wrong thing. You also need emotional self-control: it takes courage to step away from the crowd and do the right thing.
Learn what really matters in your organization To be prepared to challenge the unwritten rules of your organization — and the systems that support them — you need to learn to listen to weak signals about what the organization truly values. There will usually be lip service to doing the right thing, but what happens in practice? You can, for example, pay more attention to:
How people are paid. Does your compensation scheme reward the right things? Is the focus on short-term results or long-term sustainable success ? Are the right staff included? Long-term schemes should include shop floor workers, supervisory staff, and different demographic groups. This ensures that the entire workforce is focused on longer-term sustainable goals.
Who gets promoted and why. Is there a true meritocracy in your company, or are certain people treated better than others? Are people who reflect on ethical issues, who speak up and challenge accepted ways of doing things, truly valued? Perhaps people are promoted according to unwritten rules that will ensure compliance with the status quo. In an ethical organization, talent management is a transparent and objective process — everyone gets a fair shake.
How employees feel about the company. We want to work for businesses we can be proud of. If your engagement surveys show that people don't trust managers, or that employees are disengaged and ashamed of the company, you might have a widespread ethical problem on your hands.
Build a strong and diverse personal network According to the study, the most useful resource that leaders have when faced with an ethical dilemma is their own personal network. This provides an informal sounding board and can highlight options and choices that the leader may not have considered. When making ethical decisions, it's important to recognize that your way isn't the only way, and that even mandated choices will have consequences that you must deal with.
The challenge is that most leaders have networks full of people who think and act like them and many fail to seek out diverse opinions, especially in highly charged situations. Instead, they hunker down with people who have similar beliefs and values. This can lead to particularly dire consequences in cross-cultural environments.
To overcome this, you need another core emotional intelligence competency, empathy , which allows you to learn how to read others and truly understand what matters to them and what they care about. This will, in turn, help you connect with people and gather their thoughts, opinions, and help when you need them.
Speak up If, after consulting your network, you believe something's going wrong, it may be time to be brave and speak up. Leaders in the study repeatedly highlighted the positive consequences of speaking out and at least trying to resolve their ethical dilemmas by remaining true to their own personal values.
If you find you need to speak up, there will be a number of choices to be made. Do you talk to the boss? Consult with peers? Work with advisory functions such as legal, compliance or human resources? You can draw on your personal network for support and guidance on the right way forward within the context of your unique situation.
The leaders in the study were clear about the consequences of taking these actions: increased self-respect, improved confidence in their ability to address future dilemmas, and a more ethical work climate. And perhaps more importantly, taking brave action made them happier at work .
CM Chris topher McLaverty advises companies on their capability architecture and leadership development programs. He holds a Doctorate from the University of Pennsylvania and a Masters in Coaching Consulting and Change from INSEAD. His research focuses on business ethics, organization dynamics, networking and leadership development in cross cultural work environments.
Annie McKee is a senior fellow at the University of Pennsylvania Graduate School of Education and the director of the PennCLO Executive Doctoral Program . She is the author of How to Be Happy at Work and a coauthor of Primal Leadership , Resonant Leadership, and Becoming a Resonant Leader .
Partner Center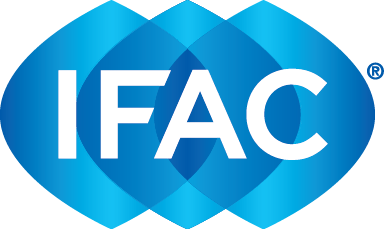 How Best to Respond to Ethical Challenges in Business
Most accountants in business and the public sector, whether working in a small organization or serving as the chief financial officer (CFO) of an international corporation, face ethical dilemmas during their professional careers. Ethical dilemmas come in many forms and accountants sometimes need support to address complex and challenging conflicts. Accountants may also treat ethical dilemmas as "business decisions" and not utilize their professional code to assess potential courses of action.
The CGMA survey report  Managing Responsible Business, A Global Survey on Business Ethics  shows the trends, pressure points, and ethical gaps within some organizations. The key findings of the CGMA survey include:
Business challenge 1—Ethical Culture
The survey showed a 10%-15% increase since 2008 in organizations providing both statements of ethical values and a code of ethics, as well as related training, provision of hotlines, and incentives, such as performance-based rewards.
Corporate leadership appears to be less actively engaged in reviewing and taking responsibility for ethical performance compared to 2008 as shown by a significant decline in the number of corporate leaders who held formal responsibility for ethics. This provides more evidence of a gap between the rhetoric from corporate leadership on ethical issues and actual practice. A weakened "tone from the top" has potentially serious implications for the overall ethical operating culture of an organization.
Business challenge 2—Accounting for Ethics
The survey showed an almost 20% increase in organizations both collecting and reporting ethical information. The majority of management accountants feel it is important to collect and analyze ethical information, but one in five do not believe their organization will do so in the near future.
Business challenge 3—Ethical Dilemmas and Pressures
Despite an increase in ethical codes and training, there is greater pressure within organizations to act unethically. Pressures are most apparent in emerging economies.
Business challenge 4—Business Issues
Security of information remains the biggest issue of concern across all markets. Bribery has risen from sixth to third in the rankings of issues of concern, reflected by the increase in anti-bribery and corruption legislation.
Fewer now believe that business has a moral imperative to help address global issues, with a decline from 84% to 77% since 2008.
Examples of the most common ethical dilemmas in the business environment are varied and include:
Dealing with pressure to act unethically, particularly from dominant superiors;
Balancing confidentiality with blowing the whistle on illegal or improper actions of others;
Disclosing information in the public interest; and
Wrongful trading in a distressed situation where insolvency might be imminent.
Such ethical dilemmas cover various ethical issues, such as overstating performance and valuation, participating in fraudulent activity, non-disclosure and withholding of information from auditors and other stakeholders, and making a decision without adequate information.
Many IFAC member organizations provide guidance, ethical resolution frameworks, and pathways to help accountants deal with ethical dilemmas. A key question for a professional accountant is whether you would be able to justify your decision to deal with a problem or conflict.
A common aspect to guidance on resolving ethical dilemmas is to help accountants define and apply the fundamental principles in their professional code of ethics. A distinguishing mark of the accountancy profession is the responsibility to act in the public interest and professional ethics places an expectation on accountants to self-regulate their behavior in accordance with the  Code of Ethics for Professional Accountants   (the Code) developed by the  International Ethics Standards Board for Accountants  (IESBA). IFAC member organizations are required to abide by ethical standards  at least as stringent  as those stated in the Code.
The principles may potentially be threatened by a broad range of circumstances including self-interest, self-review, advocacy, familiarity, and intimidation. An awareness and understanding of these circumstances will help to establish which fundamental principles are affected by a situation and why.

Stathis Gould
Director, Member Engagement and PAIB
Stathis Gould is responsible for IFAC member engagement and leads IFAC's advocacy for professional accountants working in business (PAIB) and the public sector. A key element of his work is developing thought leadership and guidance in support of enhancing the recognition of and confidence in professional accountants as CFOs, business leaders, and value partners in the context of sustainability/ESG, data and digital transformation, and other emerging business trends and issues.
Before joining IFAC, Stathis worked at the Chartered Institute of Management Accountants (CIMA), where he was responsible for planning and overseeing a program of policy and research that promoted and developed management accountancy. Prior to serving the accountancy profession, he worked in various roles in the private and public sectors in the UK. There, Stathis delivered financial and performance management in the National Health Service and worked for a technology company responsible for delivering the localization of software and content across the globe.
Stathis holds a BA in European Business Studies, an MBA (with distinction), and a postgraduate certificate in Environmental Management, Economics, and Policy. He is a member of the Institute of Management Accountants.
Explore More On...
Ethics & Anti-corruption
IESBA Code of Ethics
Frontline Initiative Code of Ethics
The right decision method: an approach for solving ethical dilemmas.
Annie Johnson Sirek, MSW is a Project Coordinator at the Institute on Community Integration at the University of Minnesota. She thanks Marianne and Julie of the Human Services Research Institute, and Amy and Derek of the University of Minnesota, for developing this method to use in daily practice and training.
Share this page
Share this page on Facebook.
Share this page on Twitter.
Share this page on LinkedIn.
Share this page on Pinterest.
Share this page via email.
Print this page.
What is an ethical dilemma? 
An ethical dilemma requires a person to define right from wrong. But, as Direct Support Professionals (DSPs), we know that this is not so simple. We face difficult decisions in our daily practice. There are often many different rules, principles, and opinions at play. We are called to respond in allegiance to the individuals we support. The National Alliance for Direct Support Professionals (NADSP) Code of Ethics provides a roadmap to assist in resolving ethical dilemmas.
How do I resolve ethical dilemmas? 
Ethical dilemmas can be resolved through effective decision-making. Since we are so often called upon to make independent judgments, it is important to incorporate the NADSP Code of Ethics within our daily practice. Many ethical dilemmas can be resolved easily with consultation and reflection. However, some issues cannot. Therefore, to help make it easier to solve difficult ethical dilemmas, consider a framework from which to work. The College of Direct Support has provided an approach to ethical decision-making with the NADSP Code of Ethics. This is called the RIGHT Decision Method. 
RIGHT Decision Method 
Recognize the ethical dilemma.
Identify points of view.
Gather resources and assistance.
Have a plan.
Take action based on ethical standards.
What is the RIGHT Decision Method? 
Sometimes there really is a "right" way to make decisions under difficult conditions. The RIGHT Decision Method gives us tools to make sound ethical decisions and resolve ethical dilemmas. RIGHT is an acronym that stands for each step of the decision-making process:
R: Recognize the ethical dilemma. 
The first step is recognizing the conflicting obligations and clearly stating the dilemma. It is important to recognize and use the NADSP Code of Ethics as you begin with this step. You may consider —
In what ways is the Code of Ethics applicable to this issue?

I: Identify points of view. 
The second step is identifying points of view in the situation. This means considering the viewpoint of the person receiving services, your colleagues, other parties involved, and the NADSP Code of Ethics. Restating the problem clearly to someone else can also help you check out whether you have interpreted the situation accurately. It is important to understand how the person receiving supports feels. Consider —
What does the person receiving support expect?

Then think about others who are involved in the situation and how they feel.

What do these individuals want or need?

G: Gather resources and assistance. 
The third step is gathering resources and assistance that might help you figure out what to do. Now that you have an accurate understanding for the problem and various perspectives, this step encourages you to consider other people who may be able to assist you. You may also need to find important information. For example —
Are there agency policies that could be considered? What do these documents say? Are there any laws or regulations in the state that may influence your decision-making?

Is this a situation where legal advice is needed? Does the person have a legal representative who must be involved?

Are there community resources that might help resolve the problem?

H: Have a plan. 
The fourth step means that you are ready to make your decision. Formulating a plan will help you decide the best way to put your ideas into action. Once you have considered the following issues, write a plan down and identify step-by-step actions that you plan to take —
Whom must you speak to first? What will you say? What preparations will you make?

What steps can you take to ensure the best possible outcome for your decision?

How might people react?

T: Take action based on ethical standards.  
The fifth and final step is implementing the plan you developed in the manner you decided. Then, it is important to monitor its success using the success indicators you identified in the planning process to help you reflect on your decision —
What worked well and why?

What did not work well and why?

What would you do differently after you have evaluated your outcomes?

Taylor, M., Silver, J., Hewitt, A., & Nord, D. (2006). Applying ethics in everyday work (Lesson 3) . In College of Direct Support course: Direct support professionalism (Revision 2) . DirectCourse.
Icon(s) used on this page:
How to Solve Problems Effectively and Ethically
Conflict with your kids is inevitable and necessary. No matter how harmonious a home environment you work to create, your kids will challenge you as you help them grow. You'll butt heads—often over things you'd least expect. In my case, I found myself challenged by my daughter over a seemingly innocuous treat: Girl Scout Cookies.
Like many young girls, my daughter Annie was an avid Scout. So when it came time to sell their traditional baked goods, Annie approached the task with gusto. She wanted to excel in sales, both for the good of the organization and for the prize that came with high sales.
Annie enlisted me to help her sell cookies at LeapFrog, where I had recently invented the LeapPad and where many young cookie lovers would be delighted to help a sweet Girl Scout. Annie frequently visited the office as a voice talent, recording for the LeapPad, and she knew many people. I looked forward to watching her introduce herself in her Girl Scout uniform. This was a unique bonding opportunity for us and a proud moment for me as a dad.
Unfortunately, there was a problem. My wife and I had learned, well ahead of the general public, of the severe negative health consequences of partially hydrogenated oils, now more commonly known as trans fats. We had eliminated foods containing trans fats from our family's diet. When I looked at the ingredient list for Girl Scout Cookies, I was astounded to see trans fats as a key ingredient (trans fats have thankfully been largely removed from the cookies since then).
I pointed this out to Annie, and we were instantly in conflict.
"Do you want me to sell my friends cookies that we wouldn't eat ourselves? That we know are poisonous?" I asked, admittedly ramping up the drama.
"But Dad, they're Girl Scout Cookies!" Annie said. My campaign against trans fats paled in importance when Girl Scout Cookies were on the line.
"All right, let me think about it," I said. Annie sighed, knowing that I wouldn't come back to her with a simple "yes" or "no." I'd want to talk about the PTS—the problem to solve, something my career had shown me was a foundational part of success.
Related: How to Solve Any Problem That Gets in Your Way
Solving Problems Effectively and Ethically
Annie just wanted to sell the cookies. But I knew they were seriously unhealthy for people. More importantly, I knew that letting Annie compromise our values for the sake of a prize would set a bad example and was not good parenting. So what could we do?
Most ongoing conflicts stem from one critical mistake: People do not clearly define, and agree to, the problem to solve. Worse, they often solve the wrong problem. People typically skip problem definition and focus on treating symptoms. Annie and I needed to identify the core issue, carefully craft the right problem statement, and then agree to solve it.
I really wanted to help my daughter, but not at the cost of our family's integrity or my colleagues' health. After a patient exchange of questions and answers, which was frustrating though informative for Annie, we realized that the problem was less about selling boxed cookies and more about helping her raise money. We struck on the idea of baking our own healthy cookies for Annie to sell, assuming we could get the Scout leader's approval, which provided another opportunity for Annie to learn about making proposals to her supervisors on a project. She obtained this approval, and Annie and I spent a magical weekend baking together. She sold every last cookie to my LeapFrog colleagues and won the prize she had sought.
Why the PTS Matters
The Girl Scout Cookie story is Marggraff family lore now that Annie is an adult, and I look back on it as a defining moment in her journey toward becoming a founder in her own right. Finding the PTS through forensic Q&A changed her attitude toward "unsolvable" problems and became a fun experience instead of a source of frustration.
The desire and ability to pursue and identify the right, clear PTS is absolutely crucial to a founder's mindset—a way of approaching your work with the productive and insightful perspective of a problem solver. By encouraging Annie to really think about the problem we needed to solve, I helped her think critically about addressing tough scenarios. People often run in circles trying to solve problems because they're chasing a problem's symptoms, not its cause. Once you properly articulate the core problem, the solution often presents itself.
Related: How to Develop Critical Thinking Skills
Learning to identify the correct PTS is a skill. Like any skill, it takes time to cultivate. Here are three steps that are helpful in shaping this critical ability:
1. Begin with your values in mind.
When you have clearly defined values , problem-solving becomes much easier. Right away, you have a framework for approaching an issue because you're guided by your ethics as valuable constraints in defining your PTS. In the story I shared about Annie, I was committed to solving the problem. I knew that some solutions—such as selling the original Girl Scout Cookies—didn't align with our family and societal health values. Once she and I understood and agreed to this, we were able, with some coaching, to think creatively to identify the real problem.
2. Identify your problem calmly and one step at a time.
Our instinct when conflict arises is to react immediately. When someone feels slighted at the office, we often say whatever comes to mind to assuage their feelings. When an investor criticizes a product, we often become defensive and try to rationalize our solution or try to solve the same problem a different way. However, this initial instinct does not focus on finding the true PTS.
With slighted colleagues, go ahead and apologize if you feel you created undue offense—but think about why the situation occurred in the first place. Maybe you're frustrated with performance, or perhaps your communication has been lacking. Addressing those issues will lead to a better working relationship.
In business, if you find yourself on the receiving end of investor criticism, embrace their comments without ego, and don't jump to an immediate solution. Forensically, respectfully, question the provocateur and listen carefully. Review your core business needs as well as changes that may have occurred in the market and decide whether you're solving the correct problem. Identifying the right PTS demands deep, comprehensive, critical thinking rather than a rush to action at the first sign of trouble.
3. Ask "why?"
When you think you've defined the problem statement, stop and ask "why?" Answer this, then ask "why?" again. Keep asking until you get to the real PTS.
The first time I asked Annie why she wanted to sell Girl Scout Cookies, she said, "Because I have to." After my second ask, she said, "Because I was told to." By my fourth "why" to Annie, she became frustrated. By my seventh "why," she had become engaged and began to think critically. (I was patient and persistent, which is important in these situations.) It was then that we realized it was about fundraising, not boxes of Girl Scout Cookies.
In the years since the great Girl Scout Cookie baking adventure, Annie has blossomed into a successful founder. She is now nationally scaling Step Ahead, a nonprofit program she founded for children on the autism spectrum, and she is full of motivation and clarity of mind. She didn't develop these skills overnight but rather through persistent practice in many situations (the cookie bakeoff being just one).
Every time you apply yourself to find the right problem to solve, you'll strengthen the founder's mindset within yourself and those around you. You'll do more than just resolve issues effectively—you'll all become leaders and critical thinkers, as well.
Related: 5 Tips to Inspire an Innovative Mindset
Jim Marggraff
Jim Marggraff is a serial entrepreneur dedicated to developing innovative technologies. Jim's latest company, Eyefluence, was recently acquired by Google. He also invented the LeapPad learning system and the Livescribe smartpen. Jim is not only an entrepreneur himself, but a parent of entrepreneurs. Jim's book, How to Raise a Founder With Heart , is available now.
Jim Marggraff https://www.success.com/author/jim-marggraff/ 5 Tips to Inspire an Innovative Mindset
Leave a Comment Cancel Reply
Your browser is outdated! Upgrade to a different browser or install Google Chrome Frame to experience this site.

Ethical Advocate

5 Steps for Resolving Ethics Issues
The phrase "corporate ethics" isn't one that inspires a great deal of passion or interest. At most, the idea of corporate ethics conjures thoughts of long meetings with human resources, stodgy powerpoint presentations, and thick tombs of incomprehensible rules and standards. Corporate ethics, however, are actually vital to the long term health of your business. Companies, like people, rise and fall by their reputations. A person who develops a reputation as being untrustworthy will often struggle to find work and make friends. Likewise, the company that develops a similar reputation can lose clients, partnerships, and revenue. A company that truly earns a bad reputation, like Enron, may even have to declare bankruptcy and shutter it's doors. Thus, avoiding ethical problems and developing a good name are critical to growing and sustaining any business. To that end, here are five steps a company can take to resolve ethical problems.
Cut the Ethical Issues Off at Their Root
In medicine, it is often said that prevention is the most effective cure. Likewise, developing and enforcing rigorous hiring standards is one of the best ways to avoid gaining a reputation as an unethical organization. People who pass high ethical standards to enter an organization rarely lapse into bad behavior once they're in place. Further, when a department is staffed exclusively by people who have cleared tough ethical scrutiny at hiring, rarely becomes infected by a "culture of corruption."
Create An Environment of Trust
The very nature of hierarchies can make it difficult for employees to report their superiors for perceived ethical violations. Unfortunately, it is often these same management level workers who have the most power to behave unethically, or to excuse the unethical behavior of their staff members. Employees must feel free to voice ethical concerns about their peers and superiors. Tools like anonymous hotlines are a good way to encourage reporting, but ensuring that employees who voice concerns privately or publicly are not punished for "rocking the boat" is the best way to keep the workspace free of hostility.
Institute a Formal Code of Conduct and Reporting System
Corporate ethics cannot be abstract. For an ethical system to work, it must be clearly spelled out and commonly referenced in the course of life in your employment community. Codes of ethics should be easy to understand, and constantly accessible. They should not be left unopened at the bottom of a filing cabinet. Likewise, codes of conduct and ethics are only as good as their enforcement. Mechanisms must be put into place (like anonymous reporting and ethical hotlines) that allow employees to police themselves and their superiors. This is the only way an ethical code can fully function in the workplace.
Go Beyond The Law
A great sage once said that the best way to avoid wrongdoing is to stay away from those paths which, though maybe legitimate, may lead to it. Put another way, many actions may be legal but not ethical. Or they may be both ethical and legal, but they leave open opportunities for later unethical temptations. A code of ethics that goes beyond the letter of the law to cut off the "paths" to unethical behavior is a code that will be effective in cutting off that bad behavior itself. In short, unethical behavior must be avoided–but also the appearance of unethical behavior must be avoided, too.
Punish and Reward Accordingly
The best way to keep ethics at the focal point of your corporate community is by punishing unethical behaviors and rewarding ethical actions and reporting. Encourage people to do right and report wrong by involving them in programs like training seminars and ethics audits. Putting into place a mandatory training schedule, but augmenting that schedule with optional tasks that lead to some positive outcome for the individual, is one of the best ways to encourage members of your organizational family to think, live, and work ethically.
The Most Important Criteria for Solving Ethical Dilemmas in Business
Small Business
Human Resources
Business Ethics
')" data-event="social share" data-info="Pinterest" aria-label="Share on Pinterest">
')" data-event="social share" data-info="Reddit" aria-label="Share on Reddit">
')" data-event="social share" data-info="Flipboard" aria-label="Share on Flipboard">
The Relationship Between Leadership & Character
Leadership traits that increase a leader's effectiveness, how to create effective policies.
What Is Considered to Be an Ethical Supervisor?
The Advantages of Ethical Behavior in Business
Periodic public scandals in which tremendously wealthy people are accused of bilking the poor are a particularly dramatic example of the ethical problems that can emerge in business. When business people are corrupted by the idea that anything is justified in the pursuit of greater profit, they sometimes engage in unsavory behavior.
Those who investigate and attempt to resolve ethical dilemmas within the business world must be very clear about their own values and motivations. Just as individuals who are overcome by greed can act immorally and break the law, people who oppose them can act in the service of vengeance rather than justice. The resolution of ethical business dilemmas needs to be guided by a strong set of mutually agreed upon values. For example, the idea that workers should be paid a fair wage for their work is widely agreed upon although the interpretation of "fair" may vary. This is a starting point on which to build a dialog that results in ethical clarity for everyone involved.
The hierarchical structure of a large business can begin to totter when it lacks strong and decisive leadership. Business leaders are in an ideal position to act as ethical exemplars for their companies and to enforce ethical standards among their employees. Although there will always be people who are willing to bend or break rules in the pursuit of illicit gain, this is much more difficult to do in a business that puts a premium on ethical behavior and takes steps to propagate and defend its standards.
Effectiveness
On a practical level, the means taken to solve an ethical dilemma need to be effective -- or there isn't much point in pursuing them. Excessively idealistic standards and beliefs may sound impressive, but they won't help to create an honest company if they aren't made accessible to all employees. Adopting a hands-on set of company-wide standards, complete with rewards for upholding them and penalties for defying them, will go further toward improving ethics than a beautifully written but inapplicable treatise on the value of ethical behavior.
For justice to have any meaning, situations need to be considered within their individual contexts. Ethics in the abstract are universal, but in the real world there are always mitigating circumstances. For example, a person who breaks into a building and steals food because he is lost in the woods and starving is in a different ethical category than someone who makes his living as a burglar. In a similar way, ethical infractions within the world of business differ in severity and in the conditions that brought them on.
Bigg Success: 3 Steps to Solve an Ethical Dilemma
Tutor2U: Ethical Issues and Examples
Jagg Xaxx has been writing since 1983. His primary areas of writing include surrealism, Buddhist iconography and environmental issues. Xaxx worked as a cabinetmaker for 12 years, as well as building and renovating several houses. Xaxx holds a Doctor of Philosophy in art history from the University of Manchester in the U.K.
Related Articles
Morals or ethics in the workplace, moral leadership in a company, leadership in business ethics, role of government in business ethics, how is integrity measured throughout a business, what are the differences between ethical issues & moral issues in business, moral obligation in business law, 7 guidelines for making ethical decisions, list of ethical issues in business, most popular.
1 Morals or Ethics in the Workplace
2 Moral Leadership in a Company
3 Leadership in Business Ethics
4 Role of Government in Business Ethics
Ethical issues in business: what are they and how to handle them
Last Updated: July 26, 2021
36.1K Views
Running a business comes with many responsibilities. As a business owner, you're expected to focus on growing your business while ensuring that you maintain a healthy working environment that contributes to your employees' welfare. Unfortunately, ethical issues in workplace are still prevalent. If not taken seriously, they risk not only ruining your hard-earned reputation, but may have legal ramifications. It's crucial to identify such issues early and address them effectively.
Before we go through some common ethical concerns that businesses encounter, it's necessary to first understand what ethical issues mean in a business context.
What are ethical issues in business?
When an activity in a business environment conflicts with moral human principles and affects individuals involved working within the organisation, it becomes an ethical issue. While government-enforced rules can hold employees and employers accountable for lawbreaking conduct, they can't entirely prevent individuals from acting unethically. Thus it's your responsibility as a business owner to address ethical concerns and establish clear guidelines on what behaviour is and isn't permissible in the workplace.
Common ethical issues in business
Discrimination .
Discrimination is still a major concern in this modern world, and a workplace is no exception. Workplace discrimination happens when an employee is treated unfairly due to prejudice towards a particular gender, age, ethnicity, religious views, and more. For example, if a female employee who does the same amount of work as her male coworker is refused equal pay owing to her gender, it can be identified as discrimination. Regardless of whether a person is discriminated against intentionally or not, these toxic behaviours must never be entertained and must be reported to the law when necessary.
What you can do to stop discrimination in the workplace:
Ensure that all your employees are aware of behavioural rules before joining your organisation, and give people the confidence to bring discrimination to light.
Develop a diverse workforce by hiring individuals who represent various backgrounds. Having a diverse workforce will lower the risk of discrimination and bring in different perspectives and knowledge.
Maintain a fair and transparent pay scale and always keep a check on if anybody is over or underutilised for what they are paid.
Read more about workplace entitlements and obligations on the Fair Work Ombudsman website.
Workplace safety
According to a 2019 report by Safe Work Australia, 183 Australian workers lost their lives at work due to injuries sustained doing a work-related activity. Although the overall the number of fatalities has been decreasing since 2007, every number above zero is one number too many. Regardless of the size of your business or the industry you're in, as a business owner, you are ultimately responsible for ensuring the health and safety of employees in your workplace. It's also wise to remember that an employee's psychological well-being is just as important as their physical health, and it's important to pay attention to both.
What you can do to create a safe working environment:
Regularly inspect your workplace for any potential hazards and assess if your business follows all necessary safety standards.
Make sure your business meets the mandatory requirement for having an adequate number of trained first aiders . Apart from that, you can also train all your employees on how to handle emergency situations and give them a hands-on demonstration to use basic first aid equipment.
Talk to your employees about their work-related stress and regularly check in to see how they're doing.
Read more about workplace safety on the Safe Work Australia website.
Social media use
It's hard to determine the ethics of dismissing or disciplining workers for their social media behaviour outside of work hours. In most situations, an employee can be fired for their online behaviour given that there's a justifiable reason (such as breaching your business policy) rather than an attempt to cover up a business's unlawful activities. However, when the process of determining the valid reason is mishandled, it can cause serious trouble for your business.
What you can do to address ethical concerns related to your employees' social media use :
Set a clear social media policy for your business to help employees understand what online behaviour is expected from them, why it's important, and what consequences they may face for violation.
Use clear and simple language while drafting your social media policy to ensure that its objective is not misunderstood.
Employee privacy
With advancements in surveillance technology, you can now track every step your employees make on your business-owned devices. While this move is intended to ensure productivity, it can quickly become unethical when it crosses the line into snooping. At times, employees might use their work devices to read personal emails and store private files, increasing the risk of exposing sensitive data such as health information, bank account details, personal phone numbers, and browsing history. Therefore it's necessary to have a clear set of rules for both parties to ensure the data is being handled responsibly.
What you can do to develop good privacy practices in your workplace:
Have a workplace privacy policy that clearly defines what information your business collects about your employees, the areas you monitor, where their information will be stored and why.
Create strict guidelines to restrict the use of business-provided gadgets for personal use.
Specify how you will respond to a lawful or third-party request to share an employee's personal information.
Wrap up
Even after taking all necessary precautions, ethical problems can still arise, so it's crucial that you be well-prepared to tackle them. First, be aware of all the ethical concerns your business is likely to face, identify ways to detect them at the earliest, and most importantly, learn to manage such issues fairly without ignoring or denying that the problem exists. Never hesitate to seek legal advice if you're unsure of how to handle a particular situation.
Note: This article is intended to raise awareness on ethical issues in business and should not be interpreted as legal advice for making business decisions.
Related Topics
Leave a Reply
Your email address will not be published. Required fields are marked
You may also like
Why financial literacy is crucial for business owners 
Business process optimisation: Strategies for efficiency and growth
Five best practices to keep construction projects on track
A publication for technology professionals down under. We offer opinion pieces and how-to guides on running a business in our corner of the world. Owned and managed by Zoho Corp. Pty. Ltd.
Stay in Touch
Trending posts.
 AI: The perfect teammate for your IT startup 
How to use direct marketing to maximise your business growth
How to get the best results from inbound marketing
What does it mean to comply with the Australian Privacy Principles?
Password managers provide secure and convenient access to data. Here's how to choose one.
AI improves our banking experience, but will it replace humans?
EXPLORE Tech Help Pro About Us Random Article Quizzes Request a New Article Community Dashboard This Or That Game Popular Categories Arts and Entertainment Artwork Books Movies Computers and Electronics Computers Phone Skills Technology Hacks Health Men's Health Mental Health Women's Health Relationships Dating Love Relationship Issues Hobbies and Crafts Crafts Drawing Games Education & Communication Communication Skills Personal Development Studying Personal Care and Style Fashion Hair Care Personal Hygiene Youth Personal Care School Stuff Dating All Categories Arts and Entertainment Finance and Business Home and Garden Relationship Quizzes Cars & Other Vehicles Food and Entertaining Personal Care and Style Sports and Fitness Computers and Electronics Health Pets and Animals Travel Education & Communication Hobbies and Crafts Philosophy and Religion Work World Family Life Holidays and Traditions Relationships Youth
EDIT Edit this Article
PRO Courses Guides New Tech Help Pro Expert Videos About wikiHow Pro Upgrade Sign In
Browse Articles
Learn Something New
Quizzes New
This Or That Game New
Train Your Brain
Explore More
Support wikiHow
About wikiHow
Log in / Sign up
How to Solve Ethical Issues
Last Updated: April 16, 2023
This article was co-authored by Jeffrey Fermin . Jeffrey Fermin is a Performance Marketing Manager based in Miami, Florida, who currently works for AllVoices. He's also the Founder of a full-service marketing company called New Theory. With over 10 years of experience, he specializes in digital marketing and content creation. He earned a Bachelor's Degree in Psychology and a Bachelor of Education from Florida International University. Jeffrey has won a Microsoft Octas Innovation Award and is a TechCrunch Disrupt Runner-Up. This article has been viewed 90,647 times.
Solving ethical issues can be a complex process, and the steps you'll need to take will vary slightly depending on the circumstances. In general, though, you'll need to collect as much information as possible, review your options, and commit to the best possible plan of action.
Method One: Solving Ethical Issues at Work as an Employee
Ask yourself if you really know enough information to determine what's going on. Ideally, you should gather all relevant facts concerning the issue at hand, but if you cannot collect all the facts, you at least need to know enough to make a well-educated hypothesis.
You also need to ask yourself if you might be making assumptions. Everyone has their own personal and professional biases. Some of those biases are grounded in experience, but if you aren't careful, they could be skewing your perspective and making you see something that doesn't actually exist.
On a direct level, those participating in the ethical violation are certainly involved.
On an indirect level, those who will be impacted regardless of having no say in the issue are also involved. Among others, this can include coworkers, customers, and stockholders.
You'll also need to determine who, among those involved, will be your allies. Since fixing this issue goes beyond the limits of your power, you will need the support, assistance, and direction of others when solving it. That being the case, knowing who you can trust is a very important matter.
Some ethical violations are more obvious than others. For instance, if you caught a coworker stealing expensive equipment, you could make the clear distinction that theft is wrong. In situations dealing with small violations or interdepartmental strife, though, the violation may not be as clear.
Review the circumstances again and ask yourself which fundamental principle is affected. Possible options include violations of power, integrity, honesty, objectivity, professional competence, confidentiality, or fairness.
If you have a company manual or similar documentation, review it now. Look into the organization's policies concerning workplace ethics.
Pay close attention to the chain of command. Find out who you should involve at which points, and the correct procedure for doing so.
If the company doesn't have a set structure for dealing with ethical issues, you will need to determine who to go to using your own experience and understanding.
When evaluating your options, consider how each one fares in the light of your company's internal procedures, any external laws involved, and any general ethical values upheld by society as a whole.
Predict the consequences that will result from each option. This includes both positive and negative outcomes. Understand that, in some circumstances, each option may come with both negative and positive consequences.
In most cases, the solution will require you to escalate the issue to an authority within the company. The correct person may depend upon who within the company is guilty of the violation. Moreover, if the highest authorities in the company are guilty, you may need to bring the violation to the attention of an external authority.
The best option should address the ethical issue in a productive manner. If multiple ethical values are involved, your solution should usually correct as many violations as possible.
Whatever option you choose, be prepared to stand by it. There will always be critics, and there is no guarantee that you can remain anonymous throughout the entire corrective process.
As a general rule, it's a good idea to document nearly everything in writing. This includes your own investigations, the reports you've filed, and the discussions you've had concerning this issue. You may need to use these written records to defend yourself later.
Don't be afraid of going above someone's head if he or she isn't getting the job done. Be reasonable when evaluating how that supervisor has handled things, but don't let yourself be bullied into submission by someone trying to sweep things under the rug.
Method Two: Solving Ethical Issues at Work as an Employer or Supervisor
If the employee explains the issue to you verbally, request a formal written report. The additional paperwork might seem like a pain, but it should help protect everyone involved, including both you and the whistle-blower.
Do not allow your personal and professional relationships with the involved parties affect your judgment. You may think well of the person being reported and poorly of the person doing the reporting, and your instinct might be right when all is said and done. Until you straighten things out, though, you need to treat the complaint as potentially valid and act accordingly.
Talk with other employees who might have information to share. Review written reports, computer records, and security footage associated that may shed light on the issue.
If your company has a department dedicated to addressing matters like these, make sure that the department is informed. You'll need to work directly with that department during the investigation.
From your perspective, the parties directly involved will include both the employee who reported the issue and the employee or employees mentioned in the report.
Parties indirectly affected can include other employees, other supervisors, customers, stockholders, and more. Even though these persons have no control over the issue, you will still need to keep their needs and standpoint in mind.
If your investigation proved the initial report true, you'll need to evaluate the actions of those reported. Possible ethical violations could include, among others, violations of power, respect, honesty, professional competence, or integrity.
If your investigation proved the initial report false, you need to evaluate the actions of the reporter. Ask yourself if the report was made in honest error or if the reporter violated the ethics of honesty and respect by making false accusations.
Evaluate your options based on how well they actually address the issue and how well they fit into any internal procedures already established by the company.
Try to predict any consequences that will result from each of your options. Consequences can be good, bad, or a mixture of both. When choosing which option or options you'll implement, choose those that have the greatest positive consequences and least significant negative consequences.
Support within the company can come from your own supervisor (when applicable), human resources, or other departments you work with closely.
Support from outside the company can come in the form of ethics experts. Lawyers and legal authorities—like the police—may need to be contacted if the ethics violation was also illegal, but for less severe matters, an ethics expert might be a counselor or adviser. [3] X Research source
When an ethics violation was reported in confidence by an external party, you will need to meet separately to protect the identify of the reporting party.
If the violation itself involved multiple conflicting parties, you may need to sit down with all parties in conflict at the same time.
Take appropriate disciplinary measures. Those who violated an ethical principle should be disciplined for it. Make sure that the consequence fits the severity of the violation, though.
Offer counseling and support. If the incident caused trauma or other difficulties to one or more parties, find out from them what sort of support they need to heal.
The specifics will vary from situation to situation, but overall, you should aim to make sure that each current and new employee is aware of the ethical issue and how it should be handled.
Method Three: Solving Ethical Issues Involving Minors
Ethical issues involving minors often happen at school, but they can also occur within churches, community centers, or even just in the neighborhood.
The role played by the minor may also determine how the ethical issue must be handled within the setting it occurs in.
Ethical violations that also break laws or institutional regulations are usually easy to identify, but for issues that don't strictly violate such guidelines, you may need to think a little more deeply.
If your only response is an emotional one, you might not be able to get the issue resolved. You need to be able to clearly and intellectually define why the issue violates some ethical principle (honesty, responsibility, respect, etc.).
Identify all parties involved. Try to find out exactly what happened, gathering as much evidence as you can in the process.
Also gather data about applicable regulations from various governing sources, including professional organizations and government at the federal, state, and local level.
Regarding minors, accountability needs to be assessed at both legal and personal levels. Involved minors might not be legally responsible for certain actions even though they are responsible for others. When no laws were violated, some minors may not be accountable for various aspects of the situation based on their age or level of development.
Parents, guardians, teachers, and other adults in the minor's life may also be held accountable for some ethical violation committed by that child, especially if the adult in question had the ability to prevent or control the issue before it became a problem.
You'll need to keep in mind the minors' rights and the parents' rights. Even though their power may not be able to solve the issue, it is still a power that must be addressed and worked with.
Typically, the power to solve the issue rests with multiple people, including some type of authority. Issues taking place at school might require the involvement of school officials. On the other hand, issues taking place in the neighborhood or in a minor's home might require help from police or social workers.
You might turn to a supervisor or colleague and ask for advice on how to proceed based on his or her past experiences. That individual may also be able to provide you with additional information or clarification.
Similarly, you can read articles or books that address the issue according to setting and severity. Doing so will give you greater access to information that is more useful to your specific set of circumstances.
When reviewing your options and choosing the best one, make sure that the ethical issue is being actively addressed in the best way possible. You need to be able to defend your final decision on an ethical and legal basis.
Even if the actual power to solve the issue rests outside of your hands, you should still follow up with the process as much as you are legally allowed to do. Make sure that things are being handled properly, and if they aren't, be prepared to elevate the issue to the next level.
Expert Q&A
You might also like.
Expert Interview
Thanks for reading our article! If you'd like to learn more about solving ethical issues, check out our in-depth interview with Jeffrey Fermin .
↑ http://www.icaew.com/en/technical/ethics/framework-for-resolving-ethical-problems
↑ https://www.iaa.govt.nz/for-advisers/adviser-tools/ethics-toolkit/solving-ethical-problems/
↑ http://www.amnhealthcare.com/latest-healthcare-news/10-Best-Practices-Addressing-Ethical-Issues-Moral-Distress/
↑ http://www.asha.org/slp/schools/prof-consult/10step/
About This Article
Did this article help you?
Featured Articles
Trending Articles
Watch Articles
Terms of Use
Privacy Policy
Do Not Sell or Share My Info
Not Selling Info
Don't miss out! Sign up for
wikiHow's newsletter

Performance Management
– Small Business Essentials
– Performance Reviews
– 360° Feedback
Vacation Tracking
Board Management
Leadership Training
Team Chartering
Why SpriggHR?
Security & Privacy
Frequently Asked Questions
Product Videos
White Papers & Infographics
Thought Leadership
Request A Demo
6 Ethical Issues in Business and What to Do About Them
Emily Barr February 19, 2020 HR Professionals , Leaders , Performance Culture
Share this Post
Independent Contractor or Employee? - Ask a Lawyer!
Upcoming webinar - april 8, 2:00pm est / 11:00am pst, covid-19 - coping with legislative changes & working from home, upcoming webinar - march 20, 1:00pm est / 10:00am pst.

Ethical issues in business can be a difficult challenge to navigate for any business owner. Though there are laws and statutes that exist to hold workers and employers accountable, these alone do not entirely deter employees from behaving unethically.  
What Are Ethical Issues in Business?  
Ethical issues in business encompass a wide array of areas within an organization's ethical standards. Fundamental ethical issues in business include promoting conduct based on integrity and trust, but more complex issues include accommodating diversity, empathetic decision-making, and compliance and governance that is consistent with the organization's core values. According to the Global Business Ethics Survey of 2019, 25% of employees still feel that their senior managers do not have a good understanding of key ethical and compliance business risks across the organization.
In order to manage the ethical issues in business that arise in your organization, you first need to develop a thorough understanding of what those issues can look like. Understanding how to detect and, most importantly, deter these issues before they become a problem can ensure your focus stays on business growth and success instead of remediation.  
6  Ethical Issues in Business and How to Address Them  
Download our infographic to use as a quick reference and reminder of common ethical issues to avoid.
Ethical Issues in Business
Send download link to:
I consent to receive future White Papers, blog updates & other marketing communications from SpriggHR.
1. Harassment and Discrimination in the Workplace  
Harassment and discrimination are arguably the largest ethical issues that impact business owners today. Should harassment or discrimination take place in the workplace, the result could be catastrophic for your organization both financially and reputationally.   
Every business needs to be aware of the anti-discrimination laws and regulations that exist to protect employees from unjust treatment. The U.S. Equal Employment Opportunity Commission (EEOC) defines many different types of discrimination and harassment statutes that can have an effect on your organization, including but not limited to :  
Age:  applies to those 40 and older, and to any ageist policies or treatment that takes place.  
Disability:  accommodations and equal treatment provided within reason for employees with physical or mental disabilities.  
Equal Pay:  compensation for equal work regardless of sex, race, religion, etc.  
Pregnancy:  accommodations and equal treatment provided within reason for pregnant employees.  
Race:  employee treatment consistent regardless of race or ethnicity.  
Religion:  accommodations and equal treatment provided within reason regardless of employee religion.  
Sex and Gender:  employee treatment consistent regardless of sex or gender identity.
2. Health and Safety in the Workplace  
As outlined in the regulations stipulated by the Occupational Safety and Health Administration (OSHA), employees have a right to safe working conditions. According to their 2018 study , 5,250 workers in the United States died from occupational accidents or work-related diseases . On average, that is more than 100 a week, or more than 14 deaths every day. The top 10 most frequently cited violations of 2018 were :  
Fall Protection , e.g. unprotected sides and edges and leading edges  
Hazard Communication , e.g. classifying harmful chemicals  
Scaffolding ,  e.g. required resistance and maximum weight numbers  
Respiratory Protection , e.g. emergency procedures and respiratory/filter equipment standards  
Lockout/Tagout , e.g. controlling hazardous energy such as oil and gas  
Powered Industrial Trucks , e.g. safety requirements for fire trucks  
Ladders , e.g. standards for how much weight a ladder can sustain  
Electrical, Wiring Methods , e.g. procedures for how to circuit to reduce electromagnetic interference  
Machine Guarding , e.g. clarifying that guillotine cutters, shears, power presses, and other machines require point of operation guarding  
Electrical, General Requirements , e.g. not placing conductors or equipment in damp or wet locations  
However, health and safety concerns should not be limited to physical harm. In a 2019 report conducted by the International Labour Organization (ILO), an emphasis was placed on the rise of "psychosocial risks" and work-related stress and mental health concerns . Factors such as job insecurity, high demands, effort-reward imbalance, and low autonomy, were all found to contribute to health-related behavioural risks, including sedentary lifestyles, heavy alcohol consumption, increased cigarette smoking, and eating disorders.   
3. Whistleblowing or Social Media Rants  
The widespread nature of social media has made employees conduct online a factor in their employment status. The question of the ethics of firing or punishing employees for their online posts is complicated. However, the line is usually drawn when an employee's online behavior is considered to be  disloyal to their employer. This means that a Facebook post complaining about work is not punishable on its own but can be punishable if it does something to reduce business.  
In the same vein, business owners must be able to respect and not penalize employees who are deemed whistleblowers to either regulatory authorities or on social media. This means that employees should be encouraged, and cannot be penalized, for raising awareness of workplace violations online. For example, a Yelp employee published an article  on the blogging website Medium, outlining what she claimed as the awful working conditions she was experiencing at the online review company. She was then fired for violating Yelp's terms of conduct. The ambiguity of her case, and whether her post was justifiable, or malicious and disloyal conduct, shows the importance of implementing clear social media policies within an organization. In order to avoid this risk of ambiguity, a company should stipulate which online behaviors constitute an infringement.  

4. Ethics in Accounting Practices  
Any organization must maintain accurate bookkeeping practices. "Cooking the books", and otherwise conducting unethical accounting practices, is a serious concern for organizations, especially in publicly traded companies.  
An infamous example of this was the 2001 scandal with American oil giant Enron, which was exposed for inaccurately reporting its financial statements for years, with its accounting firm Arthur Andersen signing off on statements despite them being incorrect. The deception affected stockholder prices, and public shareholders lost over $25 billion because of this ethics violation. Both companies eventually went out of business, and although the accounting firm only had a small portion of its employees working with Enron, the firm's closure resulted in 85,000 jobs lost.  
In response to this case, as well as other major corporate scandals, the U.S. Federal Government established the Sarbanes-Oxley Act in 2002, which mandates new financial reporting requirements meant to protect consumers and shareholders. Even small privately held companies must keep accurate financial records to pay appropriate taxes and employee profit-sharing, or to attract business partners and investments.  
5. Nondisclosure and Corporate Espionage  
Many employers are at risk of current and former employees stealing information, including client data used by organizations in direct competition with the company. When intellectual property is stolen, or private client information is illegally distributed, this constitutes corporate espionage. Companies may put in place mandatory nondisclosure agreements, stipulating strict financial penalties in case of violation, in order to discourage these types of ethics violations.  
6. Technology and Privacy Practices  
Under the same umbrella as nondisclosure agreements, the developments in technological security capability pose privacy concerns for clients and employees alike. Employers now have the ability to monitor employee activity on their computers and other company-provided devices, and while electronic surveillance is meant to ensure efficiency and productivity, it often comes dangerously close to privacy violation.   
According to a 2019 survey conducted by the American Management Association , 66% of organizations were found to monitor internet connections, with 45% tracking content, keystrokes, and time spent on the keyboard, and 43% storing and reviewing computer files as well as monitoring employee emails. The key to using technological surveillance in an ethical manner is transparency. According to the same survey, 84% of those companies tell their employees that they are reviewing computer activity. In order to ensure employee surveillance does not turn into an ethical issue for your business, both employees and employers should remain conscious of the actual benefits of being monitored, and whether it is a useful way of developing a record of their job performance.
Take our Ethical Issues in Business Infographic to go!
Final thoughts on addressing ethical issues in business  .
Avoiding ethical issues in business always starts with top management. Providing clearly written policies and processes that ensure those policies are both acknowledged and adhered to, can ensure transparency and ethical business practices are applied.   
In order to effectively detect and, most importantly, deter ethical issues in business from surfacing in your organization, there are several everyday efforts you can take. Be sure to communicate and enforce a robust code of ethics when making decisions and ask the same of your employees. Remain aware of the discrimination laws that exist in your region. Stay informed on the rules that impact your industry, and ensure your organization is acting in compliance with those regulations. Collaborate with accountants, maintaining transparency and honesty in your financial reports. Be present in your company, making sure your organization and employees alike are always doing the right and ethical thing.

Request a Free Demo
We'd love to show you around.
Name * First Name Last Name
Company Name *
Size of Company * Select Size 5-50 51-150 151-300 301-500 501-750 751-1200 1200+
Company Email *
Email This field is for validation purposes and should be left unchanged.
Subscribe to our newsletter...
We'll keep you up to date with useful HR content, tips, and templates!
Privacy Overview
Freelancing
Expert Picks
Knowledge Base
Privacy Policy
How To Solve Ethical Issues In Business? [Effective Ways]
How to solve ethical issues in business is the most difficult question to handle, for every manager and team leader. You have to be just and patient both. The occurring of ethical issues in business is a very common scenario.
In fact, where there is a group of people involved in the same task, ethical questions are bound to arise. Here are some of the very basic, feasible, simple, and effective ways to solve ethical issues in business.
How To Solve Ethical Issues In Business
Youth transformation programs.
The thought process is a base of all the ethical issues. To have the right approach and attitude, you need to implement certain programs. However, employees are mostly youth.
Said that they have their own set of beliefs. The program host should be such that, the person must have the ability to control them. And to direct the flow of thoughts of the audience on the right path.
Such programs should be organized frequently. Corporates should exercise such things to cultivate a healthy office environment.
Ethical Decision-Making Programs
Arrange some programs that will push your employers to think over a thing. Ask them to take a decision for themselves. Ask them to justify their own decision.
These activities may seem common and simple. But, they do have a deeper impact. Your employers will start reasoning for their own decisions.
This will inculcate the sense the being just in themselves. Thus making every employee sound of making ethical decisions.
Importance Of Entrepreneurial Development Programme
Have a brainstorming session
Instead of taking all the decisions with your responsible community, ask your employees to join too. Give a group of employees a chance to join you.
This way, they will feel valued. And will learn to more responsible. They will know how things work, and how they need to be worked.
Involve the employees in a discussion, and let them come up with the solutions. Let them come up with the threats too. They will come to a solution eventually. And there won't be any ethical issues anymore.
Have a Healthy discussion hour
Make a schedule for having a discussion together. Maybe once a month, for 1-2 hours. This is a great practice to be done and followed.
You will have a great synergy in a team. You will have a shared goal. And will know what needs to be done and followed in a team.
A great team is followed by a great mutual understanding. And mutual understanding is developed with communication. Have a healthy communication as frequently as possible.
Circulate the small responsibilities
People will find that someone is given more attention and respect that someone else. To avoid such small things, do distribute the task and circulate them.
No one will feel low and high, this way. All you have to do is to have a track and report. If someone is not doing it right, ask the one who does it well, to guide him.
The feeling of rivalry is ended this way, and a bond of companionship is developed. You can even ask them to share their experiences and to thank the one who taught them a new skill.
Make the Workplace Rules and regulations clear
Have your own set of protocols, environments, and other basic rules. Work culture should be maintained in a friendly way.
You can arrange and organize some games. Or events that could boost the productivity of the workers.
But while doing all this, there should a principle to follow. Everything should be done in a boundary of those rules and regulations.
For instance, you can have a round of games once the monthly target is achieved.
Bottom Line
In the end – Know the expectations of each team member. Identify the threat and implement the solution. The more you understand the mentality of your employees, the better will be solutions that you would be coming out with.
Now you know, how to solve ethical issues in business like a leader.
8 Common Ethical Issues Facing Businesses in 2021
July 7, 2020 ben shabat.
Being a good person isn't the same as being a 'good' business owner. Ethically speaking, what you do in your personal life could directly contradict what you should be doing in your role as a business owner. And vice versa!
It can get tricky sometimes, but addressing ethical issues in business is an essential step to building a strong company that will maintain a positive reputation and track record. Of course, there are some questions you might have, for example:
Which ethical dilemmas in business should you be focused on?
Why is it crucial to address ethical issues in business?
How can you resolve ethical problems in business the right way?
Lucky for you, we give the answers to these big questions – and more – right below. Read and find out!
What are ethical issues in business?
Ethical issues in business affect a variety of aspects related to a business's general operating standards. The topic of ethical problems in business is focused on what actions a business takes and/or what policies a business creates in its efforts to resolve ethical questions that come up.
The importance of ethical issues in business cannot be overstated, particularly in today's day and age of social movements and political correctness. All personal feelings set aside, it remains a fact that current events have reshaped current ethical issues in business and, to a large degree, have increased the focus placed on ethics in the workplace.
Establishing a code of ethics for your business to operate by will help you lay a firm foundation of basic trust between you and your employees, clients, partners, suppliers, and so on. Fortunately, the law often gives the answers to questions related to ethical issues in business (we'll touch on some examples later on), but that's not always the case. That's why every business owner should familiarize themselves with what ethical problems in business are, why they matter, and how they should be addressed.
8 Common ethical issues in business and how to address them
It's not enough to simply know what the biggest ethical dilemmas in business are – you should also be aware of why they're considered problems and what you can do about it at your business.
Here, we cover it all. Scroll down and find out!
Common ethical issues facing businesses in 2021:
Sexual Harassment
Diversity & Discrimination
Social Media
Health & Safety
Environmental Responsibility
Accounting Practices
Data Privacy
Note: Ethical issues are even more important for startups and small businesses since their reputations are not as well-established as a big corporation might be. What that means is, if there's a lawsuit over an ethical issue at your business, the process of defending yourself could do some serious damage. It could even bankrupt your business! Take these ethical problems in business seriously and avoid the risk to your reputation and financial stability.
1. Sexual Harassment
More often than not when we discuss harassment at work the topic quickly shifts to sexual harassment. There's no doubt that it is an ethical issue in business that should be taken very, very seriously – and if you're not sure why then you need to read about the #MeToo Movement . While we shouldn't forget that there are many forms of harassment in the workplace, sexual harassment is one that deserves to be addressed on its own.
According to the U.S. Equal Employment Opportunity Commission (EEOC), in 2018 alone there were more than 7,600 allegations of sexual harassment made. Not only that but the resulting monetary benefits for those plaintiffs were in excess of $56.6 million – an indication of the validity of those claims.
When we take an even closer look at this ethical issue, we find that 54% of women report having experienced unwanted sexual advances in the workplace and 23% said that the instance of sexual harassment actually involved a superior.
These numbers paint a troubling reality and present real challenges to creating a workplace environment where people feel secure and comfortable.
What can your business do about sexual harassment?
The most important step in addressing sexual harassment as a serious ethical dilemma in business is to implement employee training. Start by making sure everybody who works for you is made aware of the rules, that those rules are posted around the workplace, and by enforcing a zero-tolerance policy for sexual harassment.
From there, you'll want to ensure that leaders in your business are setting good examples, that you continuously monitor for inappropriate behavior, and that you provide employees with a safe and discrete avenue for reporting cases of harassment. Additionally, there should never be any fear of retaliation for reporting sexual harassment – victims, whether alleged or proven, should get your full support.
It's also best to take preventative steps to reduce the risk of sexual harassment. That can include having employees sign agreements that they will follow company rules, not allowing the 'little things' to slide, by limiting the serving of alcoholic beverages during company events, and so on.
If sexual harassment does occur at your business, acknowledge the charge, investigate the case thoroughly, respond with care, and administer discipline if need be.
2. Diversity & Discrimination
Discrimination in the workplace is essentially any aspect about the job itself or the duties related to it which are treated differently with respect to any of the categories listed below. Ensuring diversity and actively preventing discrimination are critical aspects of resolving ethical dilemmas in business.
The EEOC lists the following types of discrimination:
Equal Pay/Compensation
Genetic Information
National Origin
Retaliation
Sexual Harassment (as we discussed this above)
Most of us are [unfortunately] aware that some people hold prejudices towards people of a certain ethnicity, race or color, religion, sex or sexual preference, people over a certain age, mentally or physically disabled individuals, and so on. In fact, a shocking 61% of American employees report having witnessed or experienced discrimination based on age, race, gender, or LGBTQ identity at work. On top of that, women currently make $0.81 for every dollar that men earn.
Other categories like genetic information or retaliation might be discussed less frequently, but are important nonetheless. To quickly clarify, genetic discrimination in the workplace is when a business treats an employee differently based on their genetic predisposition to developing a certain disease or disorder (such as a family history of heart disease, for example). Far-out as it may seem, this sort of ethical problem in business is becoming more prevalent as advancements in science continue to make DNA sequencing easier, quicker, and cheaper.
Regardless of how familiar you are with the different categories of discrimination, you can use the set of guidelines for each type of discrimination published by the EEOC to ensure that you operate properly with respect to this ethical issue in business.
Note: The lending industry is not immune to ethical dilemmas in business, but it is taking steps towards leveling the lending playing field for women, minorities, young businesses, young owners, and more.
For example, Become has made huge strides in eliminating human bias from the loan decision-making process by using advanced technology to analyze a business's financial health & stability. Your LendingScore™ will reflect your business, never your personal background or circumstances.
It's particularly important that your business positions itself to respond quickly and effectively to any instance of discrimination especially given the current ethical issues in business specifically related to race.
What can your business do about discrimination?
As is the case for all ethical issues in business, the first step to preventing unacceptable behavior is to educate employees, make sure everyone is aware of the rules, and have a system for distributing disciplinary action when needed.
After that, one of the best ways to fight discrimination at work and guarantee a diverse group of employees is to consciously hire people with different characteristics and backgrounds. Having a diverse workforce will not only ensure equal representation for different groups of people but will also, in turn, help your business fight against discrimination by bringing in a variety of perspectives into the fold.
You should also be careful about implementing business policies that may be inadvertently discriminatory towards a particular group of people. For instance, you may require all employees to shave their beards – but if the rule is deemed arbitrary and doesn't actually have anything to do with the employees' ability to properly do their jobs, the rule can be considered discriminatory on religious or even race grounds.
The bottom line: Be aware of how your business's policies may be seen as discriminatory and be open and flexible enough to make accommodations for all of your employees, regardless of their personal characteristics or circumstances.
3. Social Media
One of the more current ethical issues in business is the question of employees' personal behavior on social media outside of work hours. Granted, there's still quite a large gray area of situations that may or may not make it ethically justifiable to fire an employee for their social media conduct.
Here are a few questions you'll want to consider with regards to this ethical dilemma in business:
Is it right to punish employees for certain types of social media posts?
Are you obligated to keep an employee who holds distasteful views and expresses them online?
Should you fill the role of a mediator if employees get into a disagreement with each other on social media?
When it comes to employee etiquette on social media , the bottom line for most businesses is that the employee can be justifiably fired if the activity is deemed disloyal or financially harmful to the company. Of course, neither your nor your employees would want to get to a point like that – so what can you do to minimize 'bad' employee behavior on social media?
What can your business do about ethical issues related to social media?
Addressing ethical problems in business connected to social media can be tricky mainly because most situations will fall in the gray area. To help eliminate confusion or disclarity for you and your employees, the best step to take is to create a set of rules and policies that clearly describe what is (and isn't) acceptable for employees to do on social media.
Your business's guidelines for employee behavior on social media should be paired with training sessions and periodic company-wide reminders via email. Likewise, if there ever is an instance of misconduct on social media and you're forced to fire an employee, it may be a good opportunity to readdress the topic with other employees.
4. Health & Safety
There are few ethical problems in business that are more serious than the health & safety of your employees and customers. Besides the obvious ethical implications of people getting hurt or sick while working for your business, there's also the huge risk to your business's financial stability and reputation. Don't be fooled just because this ethical issue in business is number 4 on this list!
In 2018 alone, the U.S. Bureau of Labor Statistics reported 5,250 fatal injuries, the causes of which included everything from injuries by animals to falls/slips/trips to transportation incidents and more. It may come as little surprise to learn that the two industries with the most fatal injuries are transportation (1,379 fatalities) and construction (1,008 fatalities). But regardless of what industry you're in, what your track record looks like, or how risky you think your business is – addressing health & safety in your workplace is of the utmost importance.
It's key to also highlight that physical safety shouldn't be your only focus; psychological well-being is a core component of creating a safe and healthy workspace. Consider this: approximately 63% of the U.S. population is part of the labor force and roughly 71% of adult Americans report at least one symptom of stress (like headaches or anxiety).
It's not all doom and gloom though; of course, there are actions you can take to ensure health & safety at work.
What can your business do about health & safety?
There's been plenty of research done on the topic of combating ethical problems in business related to workplace health & safety. The World Health Organization has gathered data to develop some fundamental advice on how to promote safety and health in the workplace:
Regularly inspect your workplace for any potential hazards
Train your employees so they're educated on safety protocols
Promote healthy living (stock kitchens with healthy snacks & drinks)
Inform employees that help is available
Recognize and reward hard work
Create opportunities for employees to grow
Hold periodic meetings with employees to understand their needs
5. Environmental Responsibility
Environmental responsibility in business may seem like it's targeted at big oil companies, lumber businesses, farming, and other businesses that have a more direct impact on the environment. But that's not the case! Even if your business operates entirely within the confines of an office building, environmental responsibility is still on the list of ethical issues in business that you should pay mind to.
Every business owner is responsible for the carbon footprint that their company produces. That applies to how your business affects air quality, water cleanliness, the safety of endangered species, the use & conservation of other natural resources, the pristineness of protected nature reservations, and so on. Fortunately, the government has made laws to address most of the environmentally-related ethical dilemmas in business. Those laws include the Clean Air Act, the Clean Water Act, the Endangered Species Act, the Resource Conservation and Recovery Act, and more.
All of that said, a recent study found that a whopping 78.2% of small businesses haven't designed or implemented an environmental management system. It should be noted though that small businesses have reasons for not implementing environmental management systems. Those reasons include the financial burden of making changes, complications that may arise while implementing changes, not having enough guidance on how to go green with the business , and so on. How can your business avoid those obstacles?
What can your business do about environmental responsibility?
There are numerous ways that your business can address environmental responsibility, some of which can be a bit costly and others that you can start implementing today. Either way you'll want to create an environmental management system:
Assess for areas to improve
Choose the ways to go green
Define the goals for your EMS
Create an EMS team to implement and oversee changes
Among the easier-to-do tactics your business should be doing: going paperless. Not only will it save trees, but it will also save you money – roughly 31 times the price you spend on the paper itself. In other words, if you buy a $40 pack of paper, you'll ultimately save around $1,200. The planet will thank you, and so will your bank account.
Of the [perhaps] more complicated and costly routes to environmental consciousness: using renewable energy. Namely solar power. Installing solar panels on your place of business will reduce the amount of electricity you source from the power company and can save you upwards of 80% on your electric bill. How does reducing electricity consumption impact the environment? Consider this example from Fast Company :
"…if every one of 110 million American households bought just one ice-cream-cone bulb, took it home, and screwed it in the place of an ordinary 60-watt bulb, the energy saved would be enough to power a city of 1.5 million people [and]…is equivalent to taking 1.3 million cars off the roads."
At the end of the day, we all should be doing our best to keep our planet clean and healthy for future generations – your business can play its part!
6. Accounting Practices
This is one of the more 'classic' ethical issues in business and comes along with some very serious legal implications as well. Manipulating a business's financial data to make the company look more successful – also known as "cooking the books" – is the most well-known form of accounting misconduct (and is a federal crime). Beyond the legal boundaries that it crosses, the ethical dilemmas in business related to bad accounting practices can put innocent people in harm's way.
Say, for example, your business was to misrepresent its earnings and expenses. Not only would you be cheating the IRS and American taxpayers by benefiting from tax deductions your business doesn't actually qualify for, but you'd also be deceiving your shareholders (if you have any). If you then get caught, you could also be responsible for your employees losing their livelihoods – even if they have no knowledge of the wrongdoing. This is definitely an ethical problem in business that you want to avoid at all costs.
What can your business do about accounting practices?
The solution to this ethical issue in business is quite simple: personally review your financial statements and reports to ensure that they're honest and accurate. If that's going to be too time-consuming, hire an accountant you trust to run the numbers – even if they cost a pretty penny. And if cost is stopping you from hiring an accountant, but you're not sure if you can do it alone, then take some time to look over the top 5 accounting software that can help you keep your books in order.
Important note: After some careful thought, you may find that hiring an accountant is well-worth the investment, but you may still be short on funds to make it happen. Consider taking business loans as a way to clear this hurdle and do what you need to do to keep your business protected from the risks of fraudulent accounting practices.
In any case, this is not something to leave up to chance. Be sure that whoever is handling the accounting end of your business is trustworthy. If they aren't, replace them with someone who is.
7. Data Privacy
These days you'll be hard-pressed to find anyone who doesn't have some sensitive data stored digitally – including your employees. In fact, more than 80% of Americans own a smartphone and the average person uses roughly 25 applications every month. That's a ton of opportunities for data to fall into the wrong hands!
So what does that have to do with ethical problems in business? Well, the ethical issues have less to do with how your employees conduct themselves on company computers, smartphones, and tablets (although that's super important to address!). The ethics come into play when you decide how exactly to implement a cybersecurity plan for your business .
What can your business do about data privacy?
To avoid the reputational and financial damage of a data breach, you'll want to develop a small business cybersecurity plan and put it into action as soon as possible. The ethical questions arise around the specific aspects that make up your cybersecurity plan. To be more precise, when does monitoring your employees' behavior on company devices cross the line and become unethical? Unlike some other ethical problems in business, this one doesn't have legal restrictions. Businesses have the legal right to look into your browsing history and company email use, and they do!
Check out this data from the American Management Association :
66% of businesses monitor Internet connections
45% track content, keystrokes, and time at keyboard
43% save and review files on your computer
10% monitor social media
Ultimately, the way to avoid these ethical dilemmas in business is to openly communicate about them. There's no sense in keeping your business's monitoring a secret from employees. Quite the contrary – if they know you're monitoring, they'll be less likely to do the things you have warned them about.
8. Nepotism
Nepotism, in case you're unfamiliar with the term, refers to a form of favoritism for family members or close friends. While it can definitely introduce issues into the workplace under certain circumstances, nepotism isn't inherently a bad thing if the family member or friend is fit for the position and gets along well with other employees.
The problem typically arises when that isn't the case, and you wind up hiring someone based on your personal relationship with them and not on their ability to do the job. But even when they are qualified for the position, hiring a friend or family member can still breed resentment among other employees. That's why you need to be extremely careful when deciding to bring someone from your personal life to work in your business.
What can your business do about nepotism?
Besides being very careful about who you bring into your business, there's not much you can do to eliminate the negative views that some employees may have if and when you hire a family member or close friend. Even if yours is a family owned business, you'll want to pay close attention to the ratio of employees vs. friends/family. After all, as the old saying goes, "you can't be a boss and a friend".
Last but not least, theft is one of the most common phenomena worldwide. According to a survey by Finance Online , 39% of businesses have experienced more than one case of employee theft. But what exactly does that mean? Is there more to employee theft than "just" stealing inventory? The answer is yes.
Employee theft is also about violating some other ethical issues, like stealing time; although this issue isn't talked about often, many businesses are losing a fair amount of money due to false attendance reporting of employees. 
What can your business do about theft?
Preventing theft is a process that should start at the very beginning of the recruitment of employees. Obviously, you'll want to be rest assured that your potential employees are trust worthy and respectful of your business in all ways. Make sure to conduct background checks, address employee theft in your company policy and occasional updates, and make the consequences of theft clear enough for all your employees. Also, encourage your employees to raise a flag when suspicion arise. 
Be and do your best
Ethical problems in business are something that most if not all owners will encounter at some point in their career. Even if you take all of the necessary precautions and follow the recommended steps, you should always stay prepared to handle ethical dilemmas in business in an appropriate and productive manner. When problems arise, use them as opportunities to learn as an owner and to build a better, fairer, and more ethical business.
Related Posts
The new Minnesota government-run $60.3 million financial relief program will provide small businesses in Minnesota…
You'd be surprised at how many businesses make one or more of these mistakes and…
Small businesses in the USA can now gain free access to their Experian business credit…
  In this age of digital connectivity, advanced technology and online networks have had an…
Every small business owner and entrepreneur needs to set up a business bank account. Sounds…
AUS Resources
AUS Website Pages
Business Loan Guides
Small Business Wisdom
Success Stories
Uncategorized
US Resources
US Website Pages
To get access to the full article answer 2 quick questions:
Get the full article right now.
Finding relevant lenders...
Searching Loan Offers For " "
We appreciate your interest in Become, to make the process easier and even faster Check if you qualify
Pioneering the Business AI Revolution
"The only constant is change." This has always been true for enterprise software. And agility, especially when it comes to the ability of software architecture to create and respond to change, is at the heart of reinventing business processes.
But one type of technology — machine-generated text, images, and media that mimic human creativity — is introducing an entirely new era of transformation. Known as generative artificial intelligence (AI) , this technology has set off a wave of innovation that will dramatically change how businesses run. And at SAP, we are perfectly positioned to pioneer this business AI revolution.
What Sets SAP Apart?
Our access to business data, our understanding of the context of complex business processes, as well as our deep domain and industry expertise: these are incredible differentiators at this moment in time.
SAP Business AI is deeply embedded into applications and process flows that rely on a veritable treasure trove of decades of relevant business data curated from huge customer data sets. We have agreements with more than 25,000 customers to use their data to train our own models. Using this data to contextualize generative AI models results in very task-specific outcomes for business users.
Without this customer data, generative AI users get results that are more like dinner-table conversation than business-altering insights and responses. The data we use for context for our tenants are protected and used only for that tenant — they are not reused elsewhere.
For more than 50 years, customers have trusted us with their most mission-critical business processes and now that trust is crucial as we deliver business AI with the highest levels of concern for security, privacy, compliance, and ethics, which our customers have come to expect.
SAP Foundation Models: Our Differentiator
It is clear that the emergence of generative AI has completely changed the game. General-purpose foundation models can be adapted to many different tasks in a short time. Users can have simple interactions with models in their natural language, so they don't need any technical knowledge to use AI. Additionally, large language models (LLMs) have gotten bigger and more accurate, with new versions being released all the time.
These changes have opened up huge opportunities for us to build even better AI for business, especially when we adapt LLMs to the SAP business context and create our own models using our structural data and business process knowledge.
That is why we are investing in building our own foundation models and combining them with our deep understanding of business processes and SAP data. Using our own foundation models, we can create powerful, context-specific outcomes for our customers. Our foundation models, which will also allow for fine-tuning for different scenarios, will further unlock and strengthen our leading position in embedded AI. Customers will benefit from high-performance models trained on rich SAP data, achieving better predictive results.
But customers don't have to wait for these SAP foundation models to be ready before they can leverage context from business data because we are also using retrieval-augmented generation (RAG) to provide business data context and give customers better results right away.
With these foundation models in place, we will embed business capabilities powered by AI in every solution to enable new business models.
SAP's Generative AI Assistant: Joule
The vision of SAP Business AI is to deliver the first true system of intelligence to fundamentally change the way companies operate, helping them create even more value, faster. Essentially, embedded AI will become the norm for powering business processes .
That's why we announced that we will embed our new generative AI assistant Joule throughout the SAP cloud enterprise portfolio. Joule will help our customers achieve business results faster by enabling them to access insights that are relevant for their business through natural conversation.
By simply asking a question in plain language, our customers can get smart answers tapped from a pool of data from across the SAP portfolio and third-party sources. Joule will continuously deliver new insights that get even more intelligent over time. Imagine for example, asking Joule to prioritize suppliers based on their average margins and carbon footprint. Joule will handle some tasks completely, like writing job descriptions that are unbiased and compliant, or help to develop relevant interview questions and more.
Applying AI to Solve Specific Business Problems
The true value of business AI comes from knowing how to apply AI to solve specific business problems. Here are some more examples.
Decision-makers need intelligent recommendations based on connecting, understanding, and processing relevant information. Generative AI can produce those intelligent recommendations in seconds, if it is trained on relevant data in a manner equivalent to the ways humans would consider that data.
An HR manager can use generative AI to create a job description or interview questions and do this at scale. Generative AI can create thousands of responses in the time it takes a human to manually create one.
Or take financial reports: they typically require data to be extracted from complex systems. Generative AI can automate this time-consuming process and produce accurate reports quickly and simply.
When booking a trip, employees can receive offerings that are in line with company policies just by describing their travel requirements, such as destination and dates.
But the potential of generative AI extends far beyond content generation. Consider warehouses, where delivery notes need to be matched with orders. Generative AI can automate this process or provide detailed assistance to warehouse workers, reducing manual labor.
AI-optimized business processes can also help companies continuously optimize and improve efficiency. Instead of going through each time-consuming step to analyze, monitor, modify, and automate their processes, process owners can simply describe the type of improvements they want in natural language, removing any need to write code or understand a domain-specific language, and get immediate and ready-to-configure results.
The ultimate vision is to translate all recommended process changes into actual configuration modifications within the source systems, thereby facilitating self-optimizing processes. This ambitious vision is already being realized by incorporating generative AI into SAP Signavio Process Transformation Suite.
Creating an Open Enterprise AI Ecosystem
Creating this evolution in enterprise software requires us to focus on direct investments and undertake a significant increase in research and development as well as third-party partnerships. Most recently, we announced significant partnerships with Aleph Alpha GmbH, Anthropic PBC, and Cohere . These are all generative AI market leaders with unique potential to transform entire industries working with SAP.
These partnerships complement announcements we made in May 2023 about our AI partnerships with Microsoft , Google Cloud , and IBM . We are collaborating with these leaders in the AI market to leverage state-of-the-art technology where it does not make sense for us to build it on our own. That way, we can focus on improving business insight in areas we know best. At the same time, we are doubling down on investing in areas where we have a competitive advantage and can build differentiating capabilities into our products.
At SAP, we are already riding the AI wave. Today, more than 24,000 customers have implemented over 130 AI use cases and there are more than 360 partner apps infused with AI available on the SAP Store.
The moment for organizations to redefine how they work is now. With SAP Business AI, we help our customers benefit from the power of AI by tailoring it to their unique business needs.
Thomas Saueressig is a member of the Executive Board of SAP SE.
More in Technology
Sustainable Coffee: Farming for a Better Future
SAP for Me Enhances the Customer Support Experience with Get Support
SAP Announces New Generative AI Assistant Joule
Advertisement
Supported by
U.S. Accuses Amazon of Illegally Protecting Monopoly in Online Retail
The Federal Trade Commission and 17 states sued Amazon, saying its conduct in its online store and services to merchants illegally stifled competition.
By David McCabe
David McCabe reports on technology policy from Washington.
The Federal Trade Commission and 17 states sued Amazon on Tuesday, setting up a long-awaited antitrust fight with the e-commerce giant that could alter the way Americans shop for everything from toilet paper to electronics online.
The 172-page suit, the federal government's most significant challenge to the power of the online store, accused Amazon of protecting a monopoly over swaths of online retail by squeezing merchants and favoring its own services.
For consumers, that meant "artificially higher prices" as merchants were blocked from selling their products for less on other sites, and a worse shopping experience as Amazon boosted its own products and peppered its search results with ads, the lawsuit said. The retailer's tactics made it impossible for its rivals to compete, the agency and states said.
"A single company, Amazon, has seized control over much of the online retail economy," said the lawsuit, which was filed in U.S. District Court for the Western District of Washington. "It exploits its monopolies in ways that enrich Amazon but harm its customers: both the tens of millions of American households who regularly shop on Amazon's online superstore and the hundreds of thousands of businesses who rely on Amazon to reach them."
The lawsuit put the influence and reach of Amazon, a $1.3 trillion behemoth, squarely in the spotlight after years of mounting scrutiny. Founded by Jeff Bezos in 1994, the onetime upstart online bookseller has grown into a conglomerate with tentacles in retail, Hollywood and the foundational infrastructure of the internet.
Much of the Seattle-based company's power has emanated from its online marketplace, sometimes known as an "everything store" for the range of products it sells and the speed with which it delivers them. Amazon's sway over online commerce has shaped the lives of merchants around the world, set the working conditions for more than one million warehouse workers and pushed the Postal Service to deliver on Sundays.
Now Amazon, which denied the accusations in the lawsuit, has become the latest big tech company to face off against the government over monopoly concerns, just as the Justice Department entered the third week of an antitrust trial challenging Google over its power in online search . The F.T.C. has also brought an antitrust lawsuit against Meta , which owns Instagram, Facebook and WhatsApp. Members of Congress have considered legislation to regulate some of the companies' most common business practices.
The new lawsuit pits Amazon directly against Lina Khan, the F.T.C. chair, in a long-awaited confrontation. She rose to fame as a Yale law student in 2017 when she published a paper arguing that American antitrust laws had failed to adequately stop Amazon from amassing power over its customers, competitors and suppliers. The paper helped kick off a debate about whether U.S. antitrust laws needed to be modernized to rein in tech giants.
David Zapolsky, Amazon's general counsel, said in a statement that the F.T.C. "is wrong on the facts and the law" with the lawsuit, portions of which were heavily redacted. He said the complaint showed that the agency's "focus has radically departed from its mission of protecting consumers and competition."
"If the F.T.C. gets its way, the result would be fewer products to choose from, higher prices, slower deliveries for consumers and reduced options for small businesses — the opposite of what antitrust law is designed to do," he added.
The F.T.C. asked the court to issue an injunction blocking Amazon from engaging in "unlawful conduct" and raised the possibility of altering the company's structure. But it stopped short of detailing how the court could clip Amazon's dominance, such as breaking apart elements of its business. The agency could become more specific if it succeeded in proving Amazon violated the law.
"If we succeed, competition will be restored and people will benefit from lower prices, greater quality, greater selection as a result," Ms. Khan said of the lawsuit.
In the lawsuit, the F.T.C. said Amazon abused a driver of sales known as the Buy Box — the valuable space on its website and app that prompts customers to "Buy Now" or "Add to Cart."
If Amazon sees a product available for less elsewhere, it will remove those two buttons and replace them with less enticing language and designs to discourage discounts outside its site, the lawsuit said. The company recognized merchants' sales would "tank" if they lost the Buy Box, the lawsuit said. To survive, sellers kept prices high on other sites, it said.
The lawsuit argued that the company made it hard for merchants to sell across different sites by making them use Amazon's fulfillment and delivery services to be eligible for its Prime benefits, which have millions of subscribers.
Amazon, which generates more than $500 billion in annual revenue, has continued growing despite the scrutiny. In the past three years, it bought One Medical, a chain of primary care practices; the Roomba manufacturer iRobot; and the fabled movie studio Metro-Goldwyn Mayer, giving it a major stake in the James Bond franchise. These deals have added to an empire that includes its online superstore, cloud computing services that power wide areas of the web and a streaming service that competes with rivals like Netflix.
The F.T.C.'s competition team began investigating Amazon's business in summer 2019, with no shortage of complaints about the company's business practices from critics and rivals.
By June 2021, when President Biden appointed Ms. Khan to be the F.T.C.'s chair, Amazon had provided the agency with documents and information, a person familiar with the investigation said. Under Ms. Khan's leadership, a new team was formed to run the antitrust inquiry, the person said.
The relationship between Amazon and the F.T.C. has been strained since Ms. Khan took over the agency. Weeks after she was sworn in, Amazon petitioned the agency to have her recused from antitrust matters regarding the company.
Last year, Amazon moved to stop the agency from interviewing Mr. Bezos and Andy Jassy , the company's chief executive, in a separate investigation into its Prime membership practices, accusing the F.T.C. of "harassing" the executives. This June, the F.T.C. sued the company as a result of that investigation, accusing it of violating consumer protection laws by tricking consumers into signing up for its Prime membership program.
With Tuesday's announcement, the F.T.C. joins government agencies around the world that are trying to check Amazon's influence on the economy.
In 2021, the attorney general of the District of Columbia accused Amazon of controlling prices on its website, but a judge dismissed the case last year. A similar, but more robust, case brought by California overcame Amazon's attempt to have it thrown out.
The F.T.C.'s lawsuit also echoes accusations from European Union regulators that caused Amazon to change some of its practices. The company agreed last year to a settlement in Europe that will see it display offers from more merchants on individual product pages, and it earlier eliminated some contractual language that stopped merchants from discounting products elsewhere.
Amazon is also winding down most of its private label brands after they failed to generate substantial consumer traction, a person familiar with the strategy said. In June, it announced it would later this year reopen enrollment for a program that let merchants sell their products as Prime-eligible while handling the deliveries themselves, without using Amazon's warehouses.
Karen Weise contributed reporting from Seattle.
David McCabe covers tech policy. He joined The Times from Axios in 2019. More about David McCabe
FORTUNE 500
Personal Finance
Real Estate
Credit Cards
MOST POWERFUL WOMEN
GREAT PLACE TO WORK LISTS
BEST MBA PROGRAMS
MORE RANKINGS
Newsletters
August/September 2023
June/July 2023
April/May 2023
February/March 2023
December 2022/January 2023
CEO Initiative
BCG consultants solving business problems with OpenAI's GPT-4 performed 23% worse than those without it, new study finds
Good morning. Technology adoption in the computer era has generally started in the consumer sector and then moved—often slowly—into the enterprise, but Generative AI is different. While consumer adoption has been rapid, enterprise adoption has happened almost simultaneously.  Fortune  brought together a small group of CEOs on Friday, in partnership with BCG, to explore that change and identify both the opportunities and risks. Some excerpts.
"You need to embrace Gen AI now to develop the muscle. The muscle will change over time. But it's important to embrace it now. And make sure you have someone who's responsible for it, at the top of the organization—don't delegate it down. And then ensure that risk protection is embedded in your risk processes, but also your core processes, like product development, so that it really becomes a cultural element."
— Sharon Marcil, managing director North America, BCG
"We've moved from a strategy supported by technology to a technology-driven strategy that requires a different kind of expertise….You need creativity, people who can think beyond the usual….So for us, it's more about building the internal capabilities that we can't get from the outside, and then making sure we have the right partnerships with the people who are outside, who can bring us their best thinking."
— Tom Wilson, CEO, Allstate
"What happens if I knowingly or unknowingly infringe somebody's IP?…The bulk of that concern today is coming from clients is in the area of code. Let's take a maybe not-so-random example. If you are somebody in the payments industry, and you are going to use this for your deep developers to go write something, which is then going to be in place for 20 years, that means in year 15 somebody could come around and say, 'Wait a moment. Those 10 lines look remarkably similar to what I did.'"
— Arvind Krishna, CEO, IBM
"I think about two ends of the spectrum. There is risk mitigation…making sure we have the guard rails to protect data. Then the question is, how do we refine it? And then, how do we innovate? We are working our way there with lots of experiments"
— Kim Keck, CEO, Blue Cross Blue Shield Association
"I think there is a bit of an overestimation of how fast and how big the immediate savings can be from Generative AI. I think it can be meaningful. But it takes time and a bit more work and expertise to get beyond the very first low-hanging fruits."
— Barak Eilam, CEO, NICE
"Technology discontinuities in the past with enterprise software…really empowered developers to create great applications. With Generative AI, we are humanizing the technology, and handing over agency to the end user. It's not developers being more productive. It's users being more productive…That means you can create upward social mobility in jobs."
— Ravi Kumar, CEO, Cognizant
If you are eager to dive further into these issues, I'd recommend a study that the folks at BCG published last week, which provides some interesting insight into where Gen AI improves productivity—creative ideation and content creation—and where it doesn't—business problem solving. In the BCG study, participants using OpenAI's GPT-4 for solving business problems actually performed 23%  worse  than those doing the task without GPT-4. Read more here .
Other news below. And read why the folks at Microsoft believe their Gen AI-powered "copilots" will help people navigate a hybrid workplace.
Alan Murray @alansmurray [email protected]
Writers strike ends
Hollywood writers, studios, and streamers reached a tentative agreement late Sunday that will likely end one of two months-long labor strikes. The three-year deal, the terms of which are not yet public, reportedly includes key concessions for workers, like increased royalties and protections related to the use of AI. The Wall Street Journal  
Lego's sustainability setback
Lego has for years vowed to develop a brick that's free of oil-based plastic. Now, the world's largest toymaker is backtracking on that goal after realizing that the alternative brick, made of recycled plastic, resulted in more emissions. Instead, Lego will aim to make every component of its existing bricks more sustainable. Financial Times  
The 100-year-old CEO
Rupert Murdoch, 92, has retired, but there's a big pool of CEOs in their 70s, 80s, and even 90s who have vowed to keep working deeper into their golden years. Longer life expectancy and later retirement ages demand that the corporate world come to grips with the prospect of a 100-year-old CEO, reports Fortune 's Lila MacLellan. Fortune
AROUND THE WATERCOOLER
Bill Gates gets real about climate change: Planting trees is 'complete nonsense' but the end of the oil and gas era is finally in sight by Paolo Confino
JPMorgan's energy guru warns oil prices are headed to $100 per barrel. 'Put your seatbelts on, it's going to be a very volatile supercycle' by Will Daniel
Gen Z is souring on college degrees as a path to success, sociology professor says. They have a good reason: Skills-based hiring is the way of the future by Jane Thier
Bill Ackman has employees in the office five days a week but makes an intriguing remote work concession by Steve Mollman
It's not just you. From record canceled flights to $1,300 car rentals, summer travel this year was a nightmare by Alicia Adamczyk
Commentary: I left OpenAI to support the AI revolution. Here's why real change won't come from the epicenter by Zack Kass
This edition of CEO Daily was curated by Claire Zillman. 
This is the web version of  CEO Daily , a newsletter of must-read insights from Fortune  CEO Alan Murray. Sign up to get it delivered free to your inbox.
Most Popular