Review of Half of a Yellow Sun by Chimamanda Ngozi Adichie
Chimamanda Ngozi Adichie's Half of a Yellow Sun offers a heart-wrenching account of the Biafran War (1967-1970), beautifully wrapped in a story of love, loyalty, betrayal, resilience, and hope. She places a human face on a war that has been far removed from historical memory outside of Nigeria. As a result of the massacre of the Igbo people in the predominantly Muslim Hausa North, Igbos of the South sought to establish their own state: Biafra. In response, the Nigerian government declared war against Biafra, unwilling to allow the oil-rich south-east to secede. The war was catalyzed by the remnants of British colonialism, which created fragmented national boundaries and provoked ethnic tension between the two groups. Although the book is a work of historical fiction, it is based on very real accounts and exhaustive research of the Biafran War and continuing conflict.
Moreover, separatist sentiment lives on through the Indigenous People of Biafra, a movement led by Nnamdi Kanu, who was arrested by Nigeria's Department of State Services in October 2015 on "treasonable felony" charges. [1] His arrest has sparked pro-Biafran protests and violence between security forces and civilians, while Kanu remains in detention. In light of this, Adichie's book is all the more relevant today, as the wounds of the war are still fresh for many Nigerians and the fight for Biafra's independence continues.
Through Adichie's prose, we are offered a glimpse into the lives of several very different and multifaceted characters who are all determined to survive in the Free State of Biafra. One of the main characters, Odenigbo, is a math professor at a university in Nsukka, a revolutionary thinker and an ardent Biafran who struggles with the psychological impact of war violence. Olanna is Odenigbo's wife; she is of the Nigerian elite and attempting to cope with being thrust from her comfort zone while striving to keep her family intact throughout the war. Richard is a shy English expatriate who falls in love with Olanna's fraternal twin, Kainene. Throughout the novel, he seeks to identify as Biafran, in order to break away from a colonizer identity. However, he soon realizes that his love for Kainene and his passion for Igbo art neither absolve him from his colonialist past nor make him Biafran. Ugwu is Odenigbo's house servant, who transforms from a wide-eyed, village-bred boy to an intelligent young man who is forced to grapple with the "casual cruelty" that surrounds him while struggling to maintain his moral conscience. We watch as the once normal and relatively privileged lives of these characters are shaken and overturned by war.
The author manages to intricately weave divergent perspectives and aspects of the war into her story. She forces the reader to confront horrific scenes of rape, indiscriminate killings, constant air raids, famine, displacement, children's bellies inflated by malnutrition, and the image of a little girl's decapitated head with discolored skin and rolled-back eyes. Yet simultaneously, she juxtaposes these harrowing scenes with moments of forgiveness, generosity, sacrifice, and love. Adichie presents a story that is thorough and complex—spanning the politics of race, gender, colonialism, culture, corruption, nationhood, and the fragility of human relationships—while also highlighting the international, historical context of the setting, as seen through references to the civil rights movements of the 1960s and the Cold War.
The novel is a testament to Adichie's TED Talk on the danger of a single story. She does not present an isolated narrative of terror, nor one of a victim and perpetrator. Rather, she provides a nuanced account of the Biafran War, and as a result, she empowers and humanizes her characters. A recurring mantra in the novel—"the world was silent when we died"—refers to the global inaction in light of the Nigerians who fell prey to starvation and disease, or were slaughtered by military forces on either side.
Biafra was an abandoned and unrecognized state, which only caught the attention of Western journalists and photographers who, for the most part, wished to reassert the image of Africa as a continent riddled with disease, poverty, and violence. However, this book gives voice to the survivors and causalities of the war. Half of a Yellow Sun provides the reader with an experience that humbles, informs, and ensures that such stories are not lost in history. It is a tale that eloquently demonstrates what it means to be human, to confront your own mortality, to fight for a cause, to be vulnerable, and to be at war with oneself in the midst of political turmoil.
Notes 1. Colin Freeman, Telegraph , Jan. 21, 2017, http://www.telegraph.co.uk/news/2017/01/21/man-fighting-independence-tiny-west-african-nation-biafra-council/ .
Cynthia Alexandre-Brutus
Cynthia Alexandre-Brutus was previously the program intern for the African Peacebuilding Network with the Social Science Research Council. She recently graduated from the University of Paris XII with a master's degree in International Project Management and Development Economics. Her core research interests include civil society and governance, social/cultural movements, and conflict resolution within the African diaspora.
Leave a Reply Cancel reply
You must be logged in to post a comment.
Advertisement
Supported by
Books of The Times
The Complex Business of Living While War Rages in Nigeria
By Janet Maslin
At the start of Chimamanda Ngozi Adichie's instantly enthralling second novel, a 13-year-old bumpkin named Ugwu becomes the houseboy of Odenigbo, an urbane mathematics professor. The time is the early 1960's, the setting southeastern Nigeria. Odenigbo insists on being called Master and patronizingly tries to instruct his new servant in matters of etiquette and academics. But the boy needs no help educating himself. He very quickly notices that Master's clean, dainty toes belong to feet that always wear shoes.
Ugwu is eager and ambitious. He makes a point of speaking English instead of his native Igbo. He does not know the meaning of words like sophist, but he resents hearing Master's intellectual friends toss them about. At the same time he becomes fiercely protective of his new boss and extremely interested in Olanna, Odenigbo's privileged girlfriend.
Olanna is very beautiful, unlike her acerbic twin sister, Kainene. "The benefit of being the ugly daughter is that nobody uses you as sex bait," Kainene remarks. Both women are well aware of their family's wealth and power, and both presume this is armor against adversity. Both attract the interest of a white Englishman named Richard, a sometime journalist trying to write a book about Nigeria, who is involved with Susan, a brittle white Englishwoman, as the book begins. For Susan, Richard's writing amounts to "the best of her hobbies." When Richard begins falling for Kainene, he is astonished that the fiercely jealous Susan doesn't notice. Racism keeps her from recognizing Kainene as competition.
It doesn't take long for Ms. Adichie to weave these characters into a finely wrought, inescapable web. In a major leap forward from her impressive debut novel, "Purple Hibiscus" (Algonquin Books, 2003), she expands expertly and inexorably on these early scenes. And the many-faceted "Half of a Yellow Sun" soon develops a panoramic span. Taking its title from an emblem on the flag of Biafra, the book sustains an intimate focus and an epic backdrop as Biafra secedes from Nigeria and genocidal hell breaks loose.
"Half of a Yellow Sun" is not a conventional war story any more than is "A Farewell to Arms" or "For Whom the Bell Tolls." (Though the Nigerian-born Ms. Adichie, who divides her time between Nigeria and the United States, has been compared mostly to African writers, she warrants many different comparisons.) It is a story whose characters live in a changing wartime atmosphere, doing their best to keep that atmosphere at bay. And while the ravages of the Biafran war are well known, they do not manifest themselves in predictable or one-note ways here. For Ms. Adichie, famine in Biafra is not only a source of horror. It is also, the book wryly mentions, something that made parents all over the world tell their children to eat.
The author manipulates time and point of view to powerful effect. "Half of a Yellow Sun" introduces its characters at their most comfortable and optimistic. Then she leaps forward a section called "The Late Sixties" — or, more precisely, to the speech delivered by Major Chukwuma Kaduna Nzeogwu in January 1966, announcing Nigeria's first military coup, which would prompt Biafra's secession the following year. The characters become acutely watchful as war approaches. "Whenever he drained a pot of boiled beans, he thought of the slimy sink as politician ," the book says of Ugwu.
Ms. Adichie's symbolic gestures are delivered both forthrightly and with a light touch. In the later part of the story, Olanna and Odenigbo are raising a little girl they call Baby, and the sisters have become estranged. The novel appears too preoccupied with large, ominous changes in Nigerian society to explain these smaller ones, but it turns out Ms. Adichie has saved them for more dramatic effect. Later the book will again seesaw through time until it fills in the blanks.
"Half of a Yellow Sun" also switches points of view in ways that underscore the author's versatility. Her Nigerian upbringing may account for why Olanna and Kainene's family is so well drawn. (She has also read extensively about Nigeria.) But she is equally vivid in capturing Ugwu's teenage lust, his comic rivalry with other servants or the tenor of late-night academic gatherings. At Odenigbo's parties, after political debate, "the conversation would soften into tennis and music; then they would get up and giggle loudly at things that were not funny, such as the front door being difficult to open and the night bats flying too low."
She is equally knowing about intimate, complicated interracial relationships, especially when it comes to Richard's awkward presence as a white in Biafra. And she artfully presents the jockeying between Richard and a swaggering Nigerian military officer. (About British efforts to control immigration, this officer remarks: "The irony, of course, is that we in the Commonwealth can't control the British moving to our countries.")
The delicate balance among tribal groups, which breaks down as secession and war approach, is made especially clear, as the book's mostly Igbo characters contend with Yoruba and Hausa hostility. Ms. Adichie describes these tribal distinctions with a strong, graceful touch.
Although there is nothing ostentatiously writerly about the straightforward style of "Half of a Yellow Sun," Ms. Adichie can make a large, resonant gesture when need be. In this climate of African bloodshed, a garden is neatly weeded until "nothing that was not wanted was allowed to be."
Explore More in Books
Want to know about the best books to read and the latest news start here..
 Swooning Over Books: The Ripped Bodice, a books store devoted almost entirely to romance novels, opened in Brooklyn  to an engaged fan base with hearts in their eyes.
 Finding Her Voice on a Rowboat:  Harakka Island, a creative community off the coast of Helsinki, Finland, helped the illustrator Marika Maijala  come into her own as an artist.
A Good Deed That Backfired:  In the pandemic emergency, Brewster Kahle's Internet Archive freely lent out digital scans of its library. Publishers sued. Owning a book means something different now .
Writing Her Way Home:  After early success with her first book, Mona Susan Power sank into years of depression. A new one, "A Council of Dolls," offered her a chance to heal .
How to Be a Better Reader: Here's some helpful advice to show you how to get the most out of your literary endeavor .
Listen to Our Podcast:  Each week, top authors and critics join the Book Review Podcast  to talk about the latest news in the literary world.
Half of a Yellow Sun
Chimamanda ngozi adichie, everything you need for every book you read..
Welcome to the LitCharts study guide on Chimamanda Ngozi Adichie's Half of a Yellow Sun . Created by the original team behind SparkNotes, LitCharts are the world's best literature guides.
Half of a Yellow Sun: Introduction
Half of a yellow sun: plot summary, half of a yellow sun: detailed summary & analysis, half of a yellow sun: themes, half of a yellow sun: quotes, half of a yellow sun: characters, half of a yellow sun: symbols, half of a yellow sun: theme wheel, brief biography of chimamanda ngozi adichie.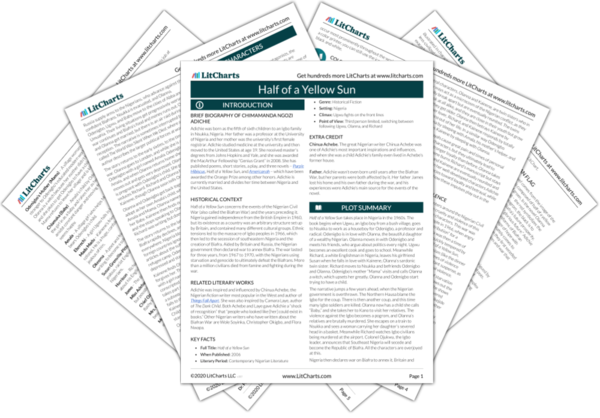 Historical Context of Half of a Yellow Sun
Other books related to half of a yellow sun.
Full Title: Half of a Yellow Sun
When Published: 2006
Literary Period: Contemporary Nigerian Literature
Genre: Historical Fiction
Setting: Nigeria
Climax: Ugwu fights on the front lines
Point of View: Third person limited, switching between following Ugwu, Olanna, and Richard
Extra Credit for Half of a Yellow Sun
Chinua Achebe. The great Nigerian writer Chinua Achebe was one of Adichie's most important inspirations and influences, and when she was a child Adichie's family even lived in Achebe's former house.
Father. Adichie wasn't even born until years after the Biafran War, but her parents were both affected by it. Her father James lost his home and his own father during the war, and his experiences were Adichie's main source for the events of the novel.
Authors & Events
Recommendations
New & Noteworthy
Bestsellers
Popular Series
The Must-Read Books of 2023 (So Far)
Popular Books in Spanish
Coming Soon
Literary Fiction
Mystery & Suspense
Science Fiction & Fantasy
Spanish Language Fiction
Biographies & Memoirs
Spanish Language Nonfiction
Dark Star Trilogy
Ramses the Damned
Penguin Classics
Award Winners
The Parenting Book Guide
Books to Read Before Bed
Books for Middle Graders
Trending Series
Magic Tree House
The Last Kids on Earth
Planet Omar
Beloved Characters
The World of Eric Carle
Llama Llama
Junie B. Jones
Peter Rabbit
Board Books
Picture Books
Guided Reading Levels
Middle Grade
Activity Books
Trending This Week
Top Must-Read Romances
Page-Turning Series To Start Now
Books to Cope With Anxiety
Short Reads
Anti-Racist Resources
Staff Picks
Mystery & Thriller
Memoir & Fiction
Features & Interviews
Emma Brodie Interview
Gabriella Burnham Interview
Nicola Yoon Interview
Qian Julie Wang Interview
Deepak Chopra Essay
How Can I Get Published?
For Book Clubs
Reese's Book Club
Oprah's Book Club
happy place " data-category="popular" data-location="header">Guide: Happy Place
the last white man " data-category="popular" data-location="header">Guide: The Last White Man
Authors & Events >
Our Authors
Michelle Obama
Taylor Jenkins Reid
Mohsin Hamid
Cormac McCarthy
In Their Own Words
Qian Julie Wang
Patrick Radden Keefe
Phoebe Robinson
Emma Brodie
Ta-Nehisi Coates
Laura Hankin
Recommendations >
Books Based on Your Favorite Taylor Swift Era
Fiction by Arab and Arab American Authors
Books That Make Great Graduation Gifts
Chilling Summer Horror Books
the summer i turned pretty " data-category="recommendations" data-location="header">Books Like The Summer I Turned Pretty
Manga and Graphic Novels
between the world and me oral history" data-category="recommendations" data-location="header"> Between the World and Me Oral History
Meet the Bookseller: Yu and Me Books
Celebrate Black Food with Toni Tipton Martin
Cook a Soul Food Holiday Meal With Rosie Mayes
Vallery Lomas' Blueberry Buckle Recipe
New Releases
Memoirs Read by the Author
Our Most Soothing Narrators
Press Play for Inspiration
Audiobooks You Just Can't Pause
Listen With the Whole Family
Half of a Yellow Sun Reader's Guide
By chimamanda ngozi adichie.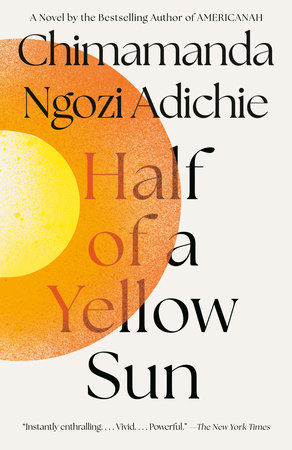 Category: Literary Fiction | Military Fiction | Historical Fiction
Share on Facebook
Share on Tumblr
READERS GUIDE
Introduction, questions and topics for discussion.
1. Ugwu is only thirteen when he begins working as a houseboy for Odenigbo, but he is one of the most intelligent and observant characters in the novel. How well does Ugwu manage the transition from village life to the intellectual and privileged world of his employers? How does his presence throughout affect the reader's experience of the story?
2. About her attraction to Odenigbo, Olanna thinks, "The intensity had not abated after two years, nor had her awe at his self-assured eccentricities and his fierce moralities" [p. 36]. What is attractive about Odenigbo? How does Adichie poke fun at certain aspects of his character? How does the war change him?   
3. Adichie touches very lightly on a connection between the Holocaust and the Biafran situation [p. 62]; why does she not stress this parallel more strongly? Why are the Igbo massacred by the Hausa? What tribal resentments and rivalries are expressed in the Nigerian-Biafran war? In what ways does the novel make clear that these rivalries have been intensified by British interference?
4. Consider the conversation between Olanna and Kainene on pp. 130-131. What are the sources of the distance and distrust between the two sisters, and how is the rift finally overcome? What is the effect of the disappearance of Kainene on the ending of the story?
5. Discuss the ways in which Adichie reveals the differences in social class among her characters. What are the different cultural assumptions—about themselves and others—made by educated Africans like Odenigbo, nouveau riche Africans like Olanna's parents, uneducated Africans like Odenigbo's mother, and British expatriates like Richard's ex-girlfriend Susan?
6. Excerpts from a book called The World Was Silent When We Died appear on pp. 103, 146, 195, 256, 296, 324, 470, and 541. Who is writing this book? What does it tell us? Why is it inserted into the story in parts?  
7. Adichie breaks the chronological sequence of her story so that she can delay the revelation that Baby is not Olanna's child and that Olanna had a brief liaison with Richard. What are the effects of this delay, and of these revelations, on your reading experience?
8. Susan Grenville-Pitts is a stereotype of the colonial occupier with her assertion that "It's quite extraordinaryÉ how these people can't control their hatred of each other. . . . Civilization teaches you control" [p. 194]. Richard, on the other hand, wants to be African, learns to speak Igbo, and says "we" when he speaks of Biafra. What sort of person is Richard? How do you explain his desires?
9. Adichie makes a point of displaying Olanna's middle-class frame of mind: she is disgusted at the cockroach eggs in her cousins' house reluctant to let Baby mix with village children because they have lice, and so on. How is her privileged outlook changed by the war?
10. The poet Okeoma, in praise of the new Biafra, wrote, "If the sun refuses to rise, we will make it rise" [p. 219]. Does Adichie seem to represent the Biafran secession as a doomed exercise in political na•vet? or as a desperate bid for survival on the part of a besieged ethnic group? Given the history of Nigeria and Britain's support during the war, is the defeat of Biafra a foregone conclusion?
11. The sisters' relationship is damaged further when Olanna seduces Richard [p. 293]. Why does Olanna do this? If she is taking revenge upon Odenigbo for his infidelity, why does she choose Richard? What does Kainene mean when she bitterly calls Olanna "the good one" [p. 318]?
12. How does being witnesses to violent death change people in the story—Olanna, Kainene, Odenigbo, Ugwu? How does Adichie handle descriptions of scenes of violence, death, and famine?
13. What goes through Ugwu's mind as he participates in the rape of the bar girl [p. 457]? How does he feel about it later, when he learns that his sister was also gang-raped [pp. 497, 526]?
14. The novel is structured in part around two love stories, between Olanna and Odenigbo and between Kainene and Richard.  It is "really a story of love," Adichie has said ( Financial Times , September 9, 2006). How does Adichie handle romantic and sexual love? Why are these love plots so important to a novel about a war?
15. The story begins as Ugwu's aunty describes to Ugwu his new employer: "Master was a little crazy; he had spent too many years reading books overseas, talked to himself in his office, did not always return greetings, and had too much hair" [p. 3]. It ends with Ugwu's dedication of his book: " For Master, my good man " [p. 541]. Consider how Ugwu's relation to his master has changed throughout the course of the story.
16. How is it fitting that Ugwu, and not Richard, should be the one who writes the story of the war and his people?
17. In a recent interview Adichie said, "My family tells me that I must be old. This is a book I had to write because it's my way of looking at this history that defines me and making sense of it." (She recently turned twenty-nine, and based parts of the story on her family's experiences during that time and also on a great deal of reading.) "I didn't want to just write about events," Adichie said. "I wanted to put a human face on them" ( The New York Times , September 23, 2006). Why is it remarkable that a woman so young could write a novel of this scope and depth?
About this Author
Suggested reading, related books and guides.
Visit other sites in the Penguin Random House Network
Raise kids who love to read
Today's Top Books
Want to know what people are actually reading right now?
An online magazine for today's home cook
Stay in Touch
By clicking "Sign Up", I acknowledge that I have read and agree to Penguin Random House's Privacy Policy and Terms of Use and understand that Penguin Random House collects certain categories of personal information for the purposes listed in that policy, discloses, sells, or shares certain personal information and retains personal information in accordance with the policy . You can opt-out of the sale or sharing of personal information anytime.
Become a Member
Start earning points for buying books! Just for joining you'll get personalized recommendations on your dashboard daily and features only for members.
Point Status This is where you'll see your current point status and your earned rewards. To redeem, copy and paste the code during the checkout process. See Account Overview
[Book Review] Half of a Yellow Sun
Pooja Ramakrishnan read Adichie's Half of a Yellow Sun, a somewhat older book that tackles topics such as identity, nationalism and relationships with stunning clarity.
This month has been a sobering one for the world. The tragedy at Christchurch shocked us awake and when followed by the unprecedented incident in Utrecht, it was all too close to home for many of us. Since fiction offers me a brief reprieve from contemplating the various -isms and -phobias that exist in our world, I randomly selected Chimamanda Ngozi Adichie's Half of a Yellow Sun to read a few weeks ago.
Adichie hails from Nigeria and is one of the most compelling authors/speakers shaping the feminist narrative currently out there. Her previous fictional work, Americanah , that I had read in 2015, was relatable and had a lilting, familiar flow to it. It tackles topics such as identity, nationalism and relationships with stunning clarity. It became immediately apparent on reading her work that she is an excellent observer of the world around her. Furthermore, she possesses an admirable self-awareness that allows her to write characters with unique personalities. Adichie is also deceptively skilled at making readers support morally ambiguous personalities in her stories.
Chimamanda pens with chilling precision the horrors of blind rage
Half of the Yellow Sun is set in 1970s Nigeria and leans towards being categorised as historical fiction. It follows twin sisters, Olanna and Kainene, as they navigate, in their very different ways, the conflict within their nation. The novel explores their relationships, their insecurities against the backdrop of Nigeria's Civil War, otherwise known as the Biafran War. The book paints an unbiased picture of the geographical and political divide between the Igbo and Hausa communities. The storyline is filled with the drama of a coup followed by a counter-coup that leads to the birth of the nation of Biafra.
Chimamanda pens with chilling precision the horrors of blind rage, of misplaced justice in wartime and of the many things that can divide us. There is a telling scene in the book: Olanna is approached by a Hausa stranger who treats her warmly but as soon as he learns that she is Igbo, his hospitality disappears almost immediately.
Despite being a book about a land I have never lived in or visited, the communal disharmony within the nation are all too relatable. The elections here, in India and the ones next year in the US have all sparked dialogues regarding the treatment and representation of minority communities. While on this same subject, it is encouraging to read a popular novel that is not filled with characters called Joe and Jane. Rather, the book is beautifully peppered with local words that add to the ambience and tone of the book. Adichie's excellent English vocabulary is only complemented by her descriptions of patterned boubous , making of garri and akara and using terms of endearment like nkem . 
Without giving much away, I can state that Half of the Yellow Sun tackles race, politics and everything relevant today in the most personal and descriptive manner possible. Although I turned towards fiction to distract myself, I was rewarded with a deeply insightful story. If you have some time to sit under our yellow sun, here's a book you can enjoy this spring.
Half of a Yellow Sun,  Chimamanda Ngozi Adichie, €  9,99, bol.com . 
Pooja Ramakrishnan is studying MSc Environmental Engineering and has joined the Delta team as our book and podcast pundit. A science student during the day and a poet by night, she balances the two with her curiosity and fascination for the world we live in.
Read more about:
Share this article:
[Series] The ghastly winds around EEMCS
[Series] The Library as the heart of student life
[Podcast Review] The Amelia Project
[Series] The immense history of the Architecture building
This site uses functional and analytic cookies. These cookies are needed to let the site operate to its full potential. You can manage your preferences.
Never miss a story
Half of a Yellow Sun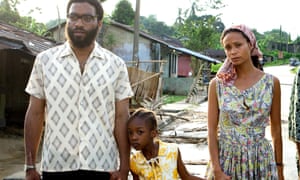 Reading group Half of a Yellow Sun ends abruptly - but at the right time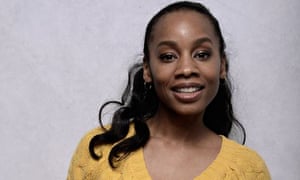 Anika Noni Rose: 'I'd like to ride a damn dragon!'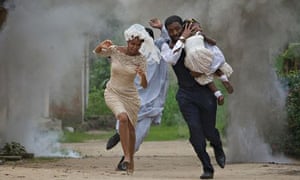 Surprise as Nigerian censors halt premiere of civil war film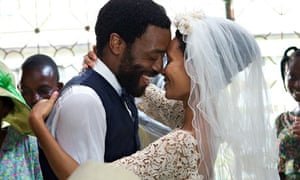 Half of a Yellow Sun review – 'Well-intentioned and heartfelt'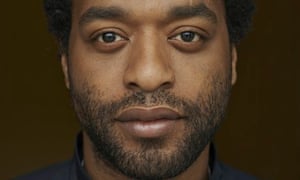 Chiwetel Ejiofor joins Hollywood elite as 12 Years a Slave tipped for Oscars
After parallel successes on stage and screen, the Londoner is being lauded as one of the greatest actors of his generation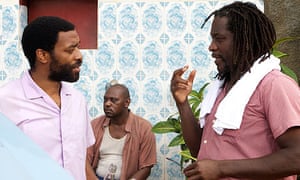 Biyi Bandele: 'And then we all got typhoid …'
Playwright Biyi Bandele dealt with plenty of drama directing his debut film, Half of a Yellow Sun. But then he is used to life on the edge, he tells Paul MacInnes
Book club Book club: week three
John Mullan on readers' responses to Half of a Yellow Sun by Chimamanda Ngozi Adichie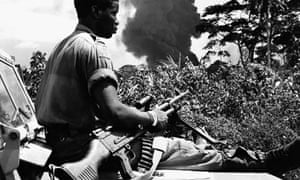 Books blog Guardian book club: Half of a Yellow Sun by Chimamanda Ngozi Adichie
Book club guardian book club: week one, extract: half of a yellow sun.
Master was a little crazy; he had spent too many years reading books overseas, talked to himself in his office, did not always return greetings, and had too much hair. Ugwu's aunty said this in a low voice as they walked on the path. "But he is a good man," she added.

Books blog An Orange prize winner among prize winners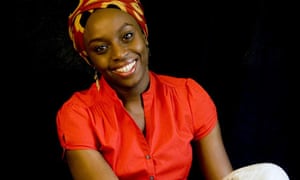 Nigerian war epic sweeps to Orange prize victory
War stories.
Mary Fitzgerald on Half of a Yellow Sun | The Good German | The Bullet Trick
The Master and his houseboy
It's off to war she goes.
Chimamanda Ngozi Adichie
Half Of A Yellow Sun
Chiwetel Ejiofor
Half of a Yellow Sun › Customer reviews
Customer reviews.
Half of a Yellow Sun
Customer Reviews, including Product Star Ratings help customers to learn more about the product and decide whether it is the right product for them.
To calculate the overall star rating and percentage breakdown by star, we don't use a simple average. Instead, our system considers things like how recent a review is and if the reviewer bought the item on Amazon. It also analyzed reviews to verify trustworthiness.
Top positive review
Top critical review
There was a problem filtering reviews right now. Please try again later.
From the united states, there was a problem loading comments right now. please try again later..
← Previous page
Next page →
Amazon Newsletter
About Amazon
Accessibility
Sustainability
Press Center
Investor Relations
Amazon Devices
Amazon Science
Sell more with Amazon
Sell apps on Amazon
Supply to Amazon
Protect & Build Your Brand
Become an Affiliate
Become a Delivery Driver
Start a Package Delivery Business
Advertise Your Products
Self-Publish with Us
Host an Amazon Hub
› See More Ways to Make Money
Amazon Visa
Amazon Store Card
Amazon Secured Card
Amazon Business Card
Shop with Points
Credit Card Marketplace
Reload Your Balance
Amazon Currency Converter
Your Account
Your Orders
Shipping Rates & Policies
Amazon Prime
Returns & Replacements
Manage Your Content and Devices
Your Recalls and Product Safety Alerts
Conditions of Use
Privacy Notice
Your Ads Privacy Choices
Member Login
Library Patron Login
SUBSCRIBE TO OUR
FREE NEWSLETTERS
Search: Title Author Article Search String:
Reviews of Half of a Yellow Sun by Chimamanda Ngozi Adichie
Summary | Excerpt | Reading Guide | Reviews | Beyond the book | Read-Alikes | Genres & Themes | Author Bio
Half of a Yellow Sun
by Chimamanda Ngozi Adichie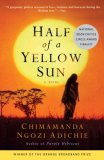 Critics' Opinion:
Readers' Opinion:
Literary Fiction
Northern & Western Africa
20th Century (multiple decades)
Black Authors
War Related
Rate this book
About this Book
Book Summary
Chimamanda Ngozi Adichie weaves together the lives of three characters swept up in the turbulence of a seminal moment in modern African history: Biafra's impassioned struggle to establish an independent republic in Nigeria in the 1960s, and the chilling violence that followed.
A masterly, haunting new novel from a writer heralded by The Washington Post Book World as "the 21st-century daughter of Chinua Achebe," Half of a Yellow Sun re-creates a seminal moment in modern African history: Biafra's impassioned struggle to establish an independent republic in Nigeria in the 1960s, and the chilling violence that followed. With astonishing empathy and the effortless grace of a natural storyteller, Chimamanda Ngozi Adichie weaves together the lives of three characters swept up in the turbulence of the decade. Thirteen-year-old Ugwu is employed as a houseboy for a university professor full of revolutionary zeal. Olanna is the professor's beautiful mistress, who has abandoned her life of privilege in Lagos for a dusty university town and the charisma of her new lover. And Richard is a shy young Englishman in thrall to Olanna's twin sister, an enigmatic figure who refuses to belong to anyone. As Nigerian troops advance and the three must run for their lives, their ideals are severely tested, as are their loyalties to one another. Epic, ambitious, and triumphantly realized, Half of a Yellow Sun is a remarkable novel about moral responsibility, about the end of colonialism, about ethnic allegiances, about class and race—and the ways in which love can complicate them all. Adichie brilliantly evokes the promise and the devastating disappointments that marked this time and place, bringing us one of the most powerful, dramatic, and intensely emotional pictures of modern Africa that we have ever had.
Excerpt Half a Yellow Sun
Master was a little crazy; he had spent too many years reading books overseas, talked to himself in his office, did not always return greetings, and had too much hair. Ugwu's aunty said this in a low voice as they walked on the path. "But he is a good man," she added. "And as long as you work well, you will eat well. You will even eat meat every day." She stopped to spit; the saliva left her mouth with a sucking sound and landed on the grass. Ugwu did not believe that anybody, not even this master he was going to live with, ate meat every day . He did not disagree with his aunty, though, because he was too choked with expectation, too busy imagining his new life away from the village. They had been walking for a while now, since they got off the lorry at the motor park, and the afternoon sun burned the back of his neck. But he did not mind. He was prepared to walk hours more in even hotter sun. He had never seen anything like the streets that ...
Please be aware that this discussion guide will contain spoilers!
"Beyond the Book" articles
Free books to read and review (US only)
Find books by time period, setting & theme
Read-alike suggestions by book and author
Book club discussions
and much more!
Just $45 for 12 months or $15 for 3 months.
More about membership!
Women's Prize for Fiction 2007
Media Reviews
Reader reviews, bookbrowse review.
Adichie delivers a searing, never dry, history lesson packaged into a strong and deeply effecting, even sensuous, story seen primarily through the eyes of the wealthy and well connected twin sisters Olanna and Kainene, and the particularly compelling character of Ugwu, the 13-year-old peasant houseboy of a radical university professor... continued
Full Review (446 words) This review is available to non-members for a limited time. For full access, become a member today .
(Reviewed by BookBrowse Review Team ).
Write your own review!
Beyond the Book
A short history of biafra and nigeria.
Located on the west coast of Africa, Nigeria ( map ) is the most populous country in Africa (~122 million in an area about double that of California). It became a state in 1960 when it declared its independence from Britain. In 1966 a series of coups and counter coups started that continued until 1999 (other than for a short lived "second republic" from 1979-1983) when democracy was regained. It was believed that the January 1966 coup was initiated by Igbo officers (the Igbo or Ibo are one of the largest ethnic groups in Africa ...
This "beyond the book" feature is available to non-members for a limited time. Join today for full access.
Read-Alikes
If you liked Half of a Yellow Sun, try these: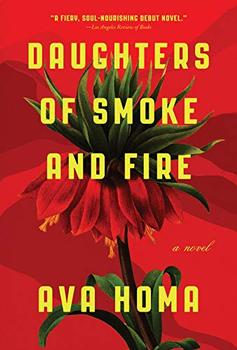 Daughters of Smoke and Fire
by Ava Homa
Published 2021
About this book
The unforgettable, haunting story of a young woman's perilous fight for freedom and justice for her brother, the first novel published in English by a female Kurdish writer.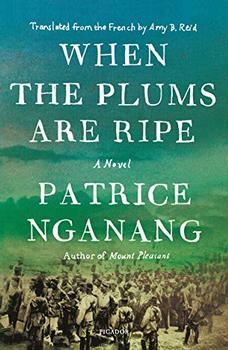 When the Plums Are Ripe
by Patrice Nganang
Published 2020
More by this author
The second volume in a magisterial trilogy, the story of Cameroon caught between empires during World War II.
Books with similar themes
Become a member.
Join BookBrowse today to start discovering exceptional books!
Find out more
Book Club Discussion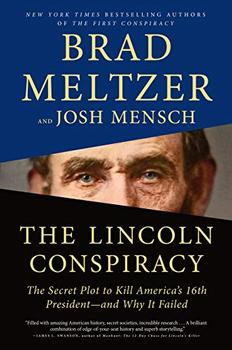 Members Recommend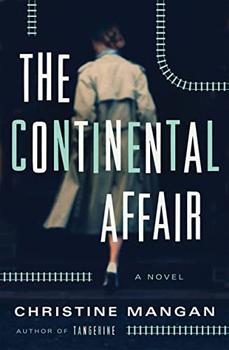 The Continental Affair by Christine Mangan
A daring literary caper that's quick on its feet with gorgeous prose, European glamour and an expansive wanderlust.
Who Said...
Beliefs are what divide people. Doubt unites them
Click Here to find out who said this, as well as discovering other famous literary quotes!
Solve this clue:
E Dog H I D
and be entered to win..
Your guide to exceptional books
BookBrowse seeks out and recommends the best in contemporary fiction and nonfiction—books that not only engage and entertain but also deepen our understanding of ourselves and the world around us.
Subscribe to receive some of our best reviews, "beyond the book" articles, book club info and giveaways by email.
Half of a Yellow Sun
by Chimamanda Ngozi Adichie
Half of a Yellow Sun Summary
Adichie's book traces the events that shook Africa during the early and late 1960s, including the period when the Nigerian Civil War took place. In crafting her narration, Adichie takes a beautifully anachronistic approach, flowing back and forth in time to tell the tale of those affected by war. The first and third major portions of the book are devoted to the early 1960s, while the late 1960s are depicted in the second and fourth portions.
At the beginning of Part I, Ugwu , an Igbo boy, has to go to Nsukka as a houseboy for Odenigbo , a professor of mathematics. Odenigno has fallen in love with Olanna , the daughter of a wealthy Nigerian. She ends up moving in with Odenigbo. She also meets his academic friends, who gather to argue about politics on a regular basis. Encouraged by Odenigbo, Ugwu himself gets the opportunity to go to school.
In another core perspective of the story, an English expatriate and aspiring writer named Richard Churchill leaves his girlfriend Susan for Kainene , with whom he has fallen in love. Kainene is Olanna's twin, though the two of them are not identical in appearance. Richard befriends Olanna and Odenigbo after moving to Nsukka. Soon, Olanna and Odenigbo start attempting to have a baby.
In Part II, two coups follow in fairly quick succession, destabilizing the Nigerian government. The second coup is accompanied by a massacre of Igbo civilians in the North. Olanna escapes from this now dangerous region with the help of Mohammed, a former love interest. Richard witnesses some of the violence while returning from abroad; during a stop in an airport, he watches as employees of Igbo descent are gunned down. Having seen traumatic instances of bloodshed herself, Olanna loses the ability to walk and begins to experience distressing episodes known as "dark swoops." She recovers, but Odenigbo and all the members of his household evacuate Nsukka as enemy forces approach.
Odenigbo, Olanna, Ugwu, and the family's young daughter, Baby , resettle in Odenigbo's hometown of Abba. They settle in with Odenibgo's mother, then evacuate to a new area, Umuahia. However, Odenibgo's mother refuses to leave her hometown. Ugwu is disappointed with the house in Umuahia, which lacks modern luxuries, but Olanna and Odenibgo try to make the best of their new life. They are formally married in this new community. Unfortunately, there is an air raid during the reception.
The story then returns to the period before the war in Part III. Olanna has gone to London, and Mama (Odenigbo's mother) comes to visit Odenigbo. She brings with her a girl named Amala, with whom Odenigbo sleeps. When Olanna finds out about the affair, she moves out. She then gets intoxicated one day and sleeps with Richard; while they decide not to tell Kainene, Olanna tells Odenigbo.
Eventually, Olanna and Odenigbo come together again and adopt Amala's girl. This character, Baby, turns out to be the child mentioned in the earlier narrative. Kainene finds out about Richard's infidelity with Olanna but doesn't leave him. Instead, she destroys one of his manuscripts.
As the story returns to the war-torn period in Part IV, starvation becomes an epidemic. Aid to Biafra is blocked by Nigeria and the conflict is more or less ignored by major foreign powers. Odenigbo's mother dies and Odenigbo himself starts drinking. Ugwu is conscripted into the army and is wounded in a battle. Kainene takes in Olanna's family after the fall of Umuahia to the Nigerians.
During an attempt to trade across enemy lines late in the war, Kainene disappears and is never found. After the war ends, Olanna and Odenigo go back to Nsukka, where they are horrified to find that enemy soldiers have ransacked their home. On his own return to his home village, Ugwu learns that his sister was gang-raped; he starts penning down his experiences.
The novel ends with Richard and Olanna resigned to Kainene's disappearance. It is also confirmed that the excerpts from The World Was Silent When We Died, which are quoted at various points in the text, can be traced back to Ugwu. In the novel's closing lines, Ugwu dedicates his book to Odenigo.

Half of a Yellow Sun Questions and Answers
The Question and Answer section for Half of a Yellow Sun is a great resource to ask questions, find answers, and discuss the novel.
Half a Yellow Sun
Half of a Yellow Sun is an example of historical fiction. The novel is based on historical events, but many of the characters and their experiences are fiction.
How does the writer switch the readers focus in the middle of the extract?
I'm sorry, you have not provided the extract in question.
In the late 1960s timeline, the horrific final stages of the war and Kainene's disappearance represent the climactic points of the narrative. The more specific climactic event occurs when Ugwu attempts to connect a cable and plug, just as a bomb...
Study Guide for Half of a Yellow Sun
Half of a Yellow Sun study guide contains a biography of Chimamanda Ngozi Adichie, literature essays, quiz questions, major themes, characters, and a full summary and analysis.
About Half of a Yellow Sun
Character List
Essays for Half of a Yellow Sun
Half of a Yellow Sun literature essays are academic essays for citation. These papers were written primarily by students and provide critical analysis of Half of a Yellow Sun by Chimamanda Ngozi Adichie.
Limiting the Narrative: This is Not a Romance
The Postcolonial Self: Cultural Hybridity in Half of a Yellow Sun
Lesson Plan for Half of a Yellow Sun
About the Author
Study Objectives
Common Core Standards
Introduction to Half of a Yellow Sun
Relationship to Other Books
Bringing in Technology
Notes to the Teacher
Related Links
Half of a Yellow Sun Bibliography
Wikipedia Entries for Half of a Yellow Sun
Books of Brilliance
The latest book reviews and book news
Half of a Yellow Sun: Book Review
Today, we will be reviewing Half of a Yellow Sun Book by Chimamanda Ngozi Adichie. It is a fiction novel that covers the real-life civil war in Nigeria from 1967-1970. Adichie tells a haunting story that brings to light a war that many people have never even heard of. Keep reading for a short summary and to see if you should add this novel to your reading list!
Half of a Yellow Sun Summary
The setting of the novel is in Nigeria in the early and late 1960's. It follows the three protagonists Ugwu, a 13-year old village boy who is hired by Odenigbo to work as his houseboy. Olanna is Odenigbo's girlfriend and she movies in with him. Richard is an English writer who goes to Nigeria to explore Igbo-Ukwu art. While there, he falls in love with Kainene, Olanna's twin sister that looks nothing like her.
All of them carve out a life for themselves in Nigeria as life passes them by. During the later 1960's, a civil war breaks out in Nigeria and all of them are caught up in it. Part of Nigeria secedes and forms Biafra and fight against the rest of Nigeria s they try to form their own country.
The lives of all five characters are upended as they try to help the war effort. Corruption and lack of food among other things are some of the things Biafra is suffering from. But patriotism is high and everyone is expected to play their part.
The civil war changes not only the lives of all the protagonists but the relationships they have with each other. Loss and suffering have brought them closer as well as divided them. How will the civil war end and who will be left to guide the future of the country?
Critical Reception and Commentary
The novel won the Women's Prize for Fiction in 2007 and Adichie received £30,000 as the prize . Critics loved the book and it made the New York Times 's "100 Most Notable Books of the Year. In 2019, the Guardian ranked it the 10 th best book since 2000. The novel was adapted into a movie of the same name in 2013.
Reading this novel was a fun experience as Adichie is a great storyteller. She makes us care about the lives of these strangers and I couldn't wait to find out what happens next. I will admit, I had no idea what this book was about and the civil war caught be by surprise. It was a book recommended to me by a friend and I enjoyed Adichie's book, Americanah .
As you can imagine, things take a drastic turn as the civil war takes center stage. There are a lot of heavy stuff and it does not hold back. War is ugly and cruel and that is what follows. Not knowing anything about this conflict made me wonder how the conflict comes to an end.
This is a powerful novel and it is rightfully placed by Guardian as one of the best novels since 2000. The writing is effortless and it raises awareness on a civil war that affected millions of people yet is never mentioned. There are some novels that you are glad you read and this is one of those novels for me. Happy reading!
Follow us on Instagram and Facebook !
Share this:, 2 thoughts on " half of a yellow sun: book review ".
Pingback: BBC's 12 Greatest Novels of the 21st Century  - Books of Brilliance
Pingback: The BBC's List of the 100 Most Inspiring Novels of All Time  - Books of Brilliance
Leave a Reply Cancel reply
Half of a Yellow Sun Plot Summary 🪖
'Half of a Yellow Sun' combines historical events with the perception of fictional characters to give its reader a detailed view of events that unfolded during the Biafran war of 1967.
Half of a Yellow Sun
Chimamanda ngozi adichie.
Known as one of the best historical fiction pieces of literature , the story of  'Half of a Yellow Sun'  draws upon the emotions of its reader to make them understand the story on a more empathetic level through the eyes of its characters .
'Spoiler-Free Summary of Half of a Yellow Sun
The story of  'Half of a Yellow Sun'   begins with Ugwu, a village boy who is sent to Nnusuka in the eastern part of Nigeria to work as a house servant for Odenigbo, a revolutionary professor who had a polarized view of the country's politics. Soon after reaching Nnusuka, Ugwu is given an education by Odenigbo, and he soon meets Olanna, Odenigbo's girlfriend.
Though a bit jealous, Ugwu comes to like Olanna. Olanna's sister, Kainene, moves to Port Harcourt in the southern part of the country to run her father's business. While at a party in Lagos before leaving for Port Harcourt, Kainene meets Richard, a British expatriate, and they fall in love.
After a failed coup and a toppling of the government, mass killings rock the northern part of the country, where thousands of Igbos get killed. Colonel Ojukwu, in retaliation, declares a sovereign government and calls it the Republic of Biafra; this eventually leads the government of Nigeria to go to war with the newly formed state, which is one of the main themes in 'Half of a Yellow Sun' .
With the war ongoing, Odenigbo and his family flee Nnsuka for safety. Ugwu ends up joining the Biafran army. While in the Biafran army, Ugwu gets injured and is feared for dead. However, he reunites with Odenigbo and Olanna. After the war, people try picking up the pieces of their lives destroyed by years of conflict. Ugwu begins documenting the horrors he faced as a soldier for the Biafran army.
Half of a Yellow Sun Summary
Spoiler alert: important details of the novel are revealed below.
'Half of a Yellow Sun'  is a novel that tells a story across two-time frames, the time before the Nigerian civil war of 1967 and the time during the war. The story begins with Ugwu, a young village boy who gets sent to work for Mr. Odenigbo, a professor at the University of Nigeria, Nnsuka after his aunt recommended him. On reaching Nnsuka, Ugwu marvels at how easy life was in the city, and after having a conversation with Odenigbo, he gets enrolled back in school. Odenigbo was a man who had a polarized view of the politics of the newly founded Nigeria, and he often brought other intellectuals to discuss the politics of the country.
Olanna, Odenigbo's girlfriend and daughter to Chief Ozobia, a wealthy Igbo chief, decides to go to Nnsuka and work as a lecturer. Meanwhile, Kainene, Olanna's sister, meets Richard, a British citizen and writer intrigued by the Igbo culture, and they fall in love. Kainene leaves Lagos for Port Harcourt to run her father's business, while Richard leaves for Nnsuka, where he befriends Olanna and Odenigbo. With the two of them together, Olanna and Odenigbo attempt to have a baby.
After four years, a coup leads to the death of many northern leaders of the country. The Igbos get blamed for the coup, which eventually fails. Due to a second coup, many Igbos get killed in the northern part of the country, including Olanna's aunt and husband. However, Olanna successfully escapes Kano with her daughter and heads back to Nnsuka. Meanwhile, Richard witnesses the killing of Igbos in an airport.
With the massacre, Colonel Ojukwu orders the return of all Igbos from the north and declares secession of the east from Nigeria. The newly formed state is called the Republic of Biafra, and celebrations rock the east. However, the celebration does not last as Nigeria declares war on Biafra. With the news of the war, Odenigbo flees from Nnsuka to Umuahia with Olanna, their daughter, and Ugwu. Olanna accepts Odenigbo's marriage proposal, and they tie the knot. However, during the wedding reception, an air raid occurs.
The story then jumps back to the time before the war when Olanna had traveled to London, and Odenigbo's mother came to visit him. Odenigbo's mother brings a girl called Amala, who sleeps with a drunk Odenigbo. On returning, Olanna finds out and moves out of the house to her flat. She meets Richard and, after getting drunk, sleeps with him.
Olanna tells Odenigbo what happened between her and Richard, and they decide to keep it secret from Kainene. Amala gets pregnant and conceives a baby girl, who she refuses to accept. Olanna takes in the child; they name her Chiamaka. Kainene ends up knowing that Richard and her sister had an affair, but she does not end things with him.
The story returns to the war period. Things get worse as the Nigerian government places an economic embargo on Biafra, preventing the shipment of food and money into the region; this leads to extreme starvation. Odenigbo's mother dies, and he becomes a drunk. Odenigbo and his family end up moving in with Richard and Kainene. Ugwu gets forced into the Biafran army, and soon, he is called the target destroyer.
After their victory, Ugwu partakes in raping a bar girl. After the act, Ugwu becomes more fearful and regretful of what he did. He gets injured in an operation that leads to the death of his captain. News of Ugwu being dead meets Olanna and Odenigbo. After the defeat, Ugwu and the rest of his comrades learn that Biafra had lost the war.
Ugwu gets reunited with Odenigbo, Olanna, Richard, and Kainene. Kainene decides to cross to the northern part of Nigeria with the hope of trading to ease the situation of her and her sister's family. However, Kainene disappears and is never found even after the effort made by Richard and Odenigbo. Ugwu learns that his sister was gang-raped and writes a novel about his experience as a soldier for Biafra. He calls the book 'The World Was Silent When We Died.'
What happens to baby in Half of a Yellow Sun ?
When the war started, the baby flees with her parents, Olanna and Odenigbo, from Nnsuka.
Who is the first protagonist in Half of a Yellow Sun ?
Ugwu is the first protagonist in 'Half of a Yellow Sun.'
What is the biggest political issue in Half of a Yellow Sun ?
The biggest political issue in 'Half of a Yellow Sun' is ethnic-based hatred.
How long does it take to read Half of a Yellow Sun ?
At a rate of 250 words per minute, it will take a reader about 10 hours to finish 'Half of a Yellow Sun.'
How did Olanna and Odenigbo meet?
Olanna met Odenigbo while she was in a line to get tickets for a movie.
About Joshua Ehiosun
Cite this page.
Ehiosun, Joshua " Half of a Yellow Sun Plot Summary 🪖 " Book Analysis , https://bookanalysis.com/chimamanda-ngozi-adichie/half-of-a-yellow-sun/summary/ . Accessed 23 August 2023.