Čeština (cs)
Deutsch (de)
English (en)
Español (es)
Français (fr)
Hrvatski (hr)
Italiano (it)
Português (pt)
తెలుగు (te)
Українська (uk)
Library Explorer
Collections
K-12 Student Library
Random Book
Advanced Search
My Open Library
Log In Sign Up
Recent Community Edits
Help & Support
Developer Center
Librarians Portal
Welcome to Open Library
Read Free Library Books Online
Millions of books available through Controlled Digital Lending
Keep Track of your Favorite Books
Organize your Books using Lists & the Reading Log
Try the virtual Library Explorer
Digital shelves organized like a physical library
Try Fulltext Search
Find matching results within the text of millions of books
Be an Open Librarian
Dozens of ways you can help improve the library
Send us feedback
Your feedback will help us improve these cards
Trending Books
Preview Book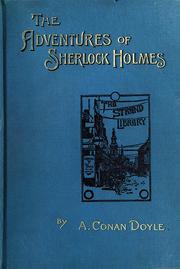 Classic Books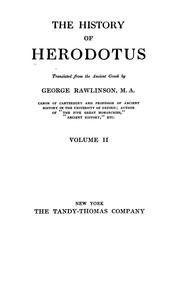 Books We Love
Recently Returned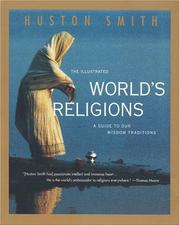 Authors Alliance & MIT Press
Browse by Subject
101,126 Books
Science Fiction
19,647 Books
13,155 Books
Biographies
23,641 Books
9,209 Books
20,419 Books
29,576 Books
52,650 Books
2,015,139 Books
48,919 Books
124,375 Books
Mystery and Detective Stories
15,358 Books
2,829 Books
75,306 Books
88,698 Books
Around the Library
Here's what's happened over the last 28 days. More recent changes .
About the Project
Open library is an open, editable library catalog, building towards a web page for every book ever published. more.
Just like Wikipedia, you can contribute new information or corrections to the catalog. You can browse by subjects , authors or lists members have created. If you love books, why not help build a library?
Latest Blog Posts
Google Summer of Code 2023: Supercharging Subject Pages - August 25, 2023
HOWTO: Design a Strategic Communications Plan - June 4, 2023
Update: Open Library Book Page Redesign - June 4, 2023
Find a Library
Browse Collections
Best Nonfiction books
best nonfiction books of all time, best nonfiction books 2018, or 2019
Page 1 of 1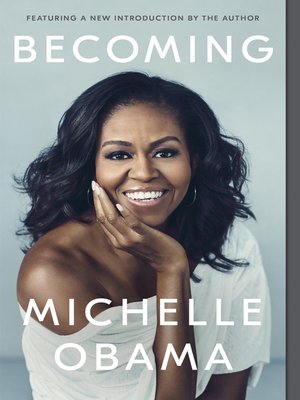 Michelle Obama Author (2018)
An intimate, powerful, and inspiring memoir by the former First Lady of the United States  #1 NEW YORK TIMES BESTSELLER • WATCH THE EMMY-NOMINATED NETFLIX ORIGINAL DOCUMENT... Read more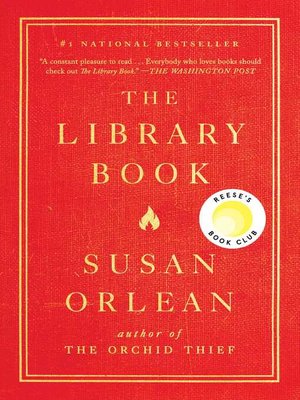 The Library Book
Susan orlean author (2018).
A REESE WITHERSPOON x HELLO SUNSHINE BOOK CLUB PICK A WASHINGTON POST TOP 10 BOOK OF THE YEAR * A NEW YORK TIMES BESTSELLER and NEW YORK TIMES NOTABLE BOOK OF 2018 "A constant pleasure to read...E... Read more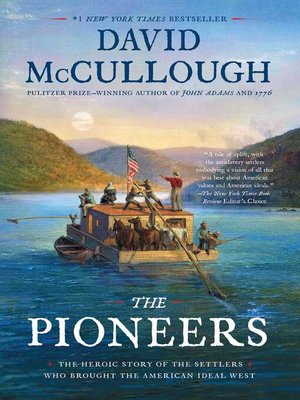 The Pioneers: the Heroic...
David mccullough author (2019).
The #1 New York Times bestseller by Pulitzer Prize–winning historian David McCullough rediscovers an important chapter in the American story that's "as resonant today as ever" (The Wall Stree... Read more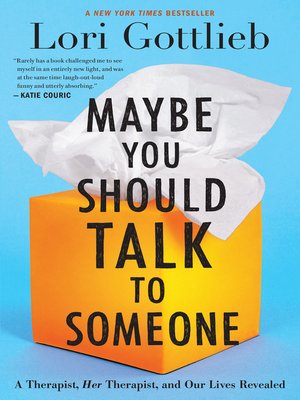 Maybe You Should Talk to Someone
Lori gottlieb author (2019).
INSTANT NEW YORK TIMES BESTSELLER!Now being developed as a television series with Eva Longoria and ABC!"Rarely have I read a book that challenged me to see myself in an entirely new light, and was ... Read more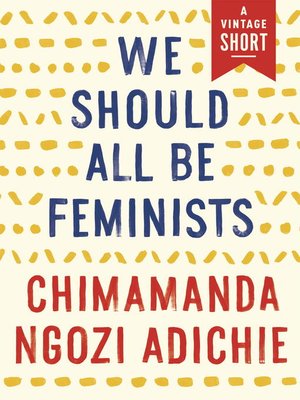 We Should All Be Feminists
A vintage short (series), chimamanda ngozi adichie author (2014).
NEW YORK TIMES BESTSELLER • The highly acclaimed, provocative essay on feminism and sexual politics—from the award-winning author of Americanah "A call to action, fo... Read more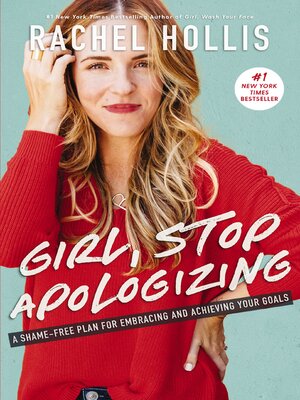 Girl, Stop Apologizing
Rachel hollis author (2019).
Rachel Hollis points out the pitfalls, challenges, and excuses that stop us from achieving our aspirations.Rachel Hollis has seen it too often: Women not living into their full potential. They feel... Read more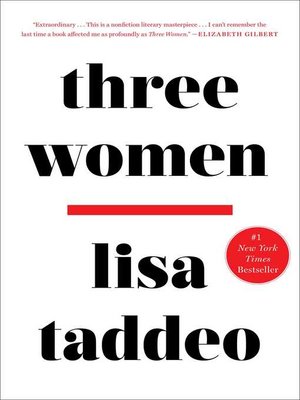 Three Women
Lisa taddeo author (2019).
SOON TO BE A SERIES ON STARZ STARRING SHAILENE WOODLEY * BETTY GILPIN * DeWANDA WISE * GABRIELLE CREEVY * with BLAIR UNDERWOOD "Staggeringly intimate...Groundbreaking." —Entertainment Weekly... Read more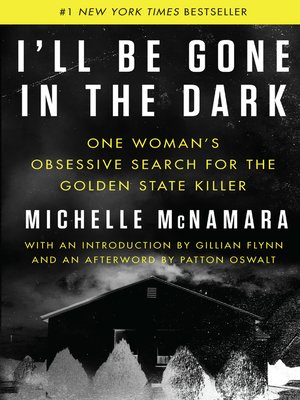 I'll Be Gone in the Dark
Michelle mcnamara author gillian flynn author of introduction, etc. (2018).
#1 NEW YORK TIMES BESTSELLER • The haunting true story of the elusive serial rapist turned murderer who terrorized California during the 70s and 80s, and of the gifted journalist who died tra... Read more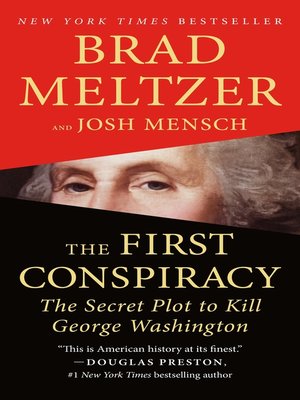 The First Conspiracy
Brad meltzer author josh mensch author (2019).
Taking place during the most critical period of our nation's birth, The First Conspiracy tells a remarkable and previously untold piece of American history that not only reveals George Washington's... Read more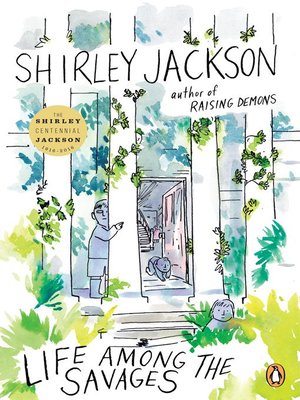 Life Among the Savages
Shirley jackson author (2015).
In a hilariously charming domestic memoir, America's celebrated master of terror turns to a different kind of fright: raising children.   In her celebrated fiction, Shirley Jackson ... Read more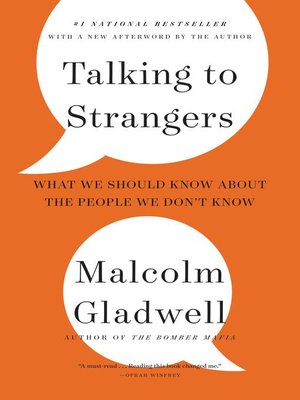 Talking to Strangers
Malcolm gladwell author (2019).
Malcolm Gladwell, host of the podcast Revisionist History and author of the #1 New York Times bestseller Outliers, offers a powerful examination of our interactions with strangers and why they... Read more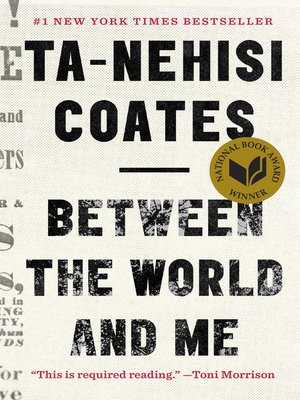 Between the World and Me
Ta-nehisi coates author (2015).
#1 NEW YORK TIMES BESTSELLER • NATIONAL BOOK AWARD WINNER • NAMED ONE OF TIME'S TEN BEST NONFICTION BOOKS OF THE DECADE • PULITZER PRIZE FINALIST &bull... Read more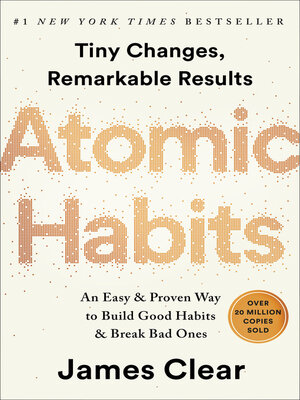 Atomic Habits
James clear author (2018).
The #1 New York Times bestseller. Over 10 million copies sold!Tiny Changes, Remarkable ResultsNo matter your goals, Atomic Habits offers a proven framework for improving—every day. James Clear, one... Read more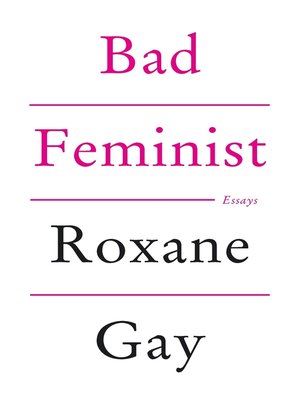 Bad Feminist
Roxane gay author (2014).
'Pink is my favourite colour. I used to say my favourite colour was black to be cool, but it is pink – all shades of pink. If I have an accessory, it is probably pink. I read Vogue, and I'm n... Read more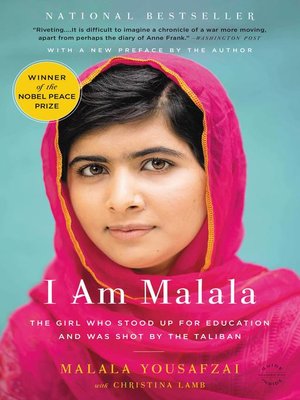 I Am Malala
Malala yousafzai author christina lamb author (2013).
A MEMOIR BY THE YOUNGEST RECIPIENT OF THE NOBEL PEACE PRIZE As seen on Netflix with David Letterman"I come from a country that was created at midnight. When I almost died it was just after midday."... Read more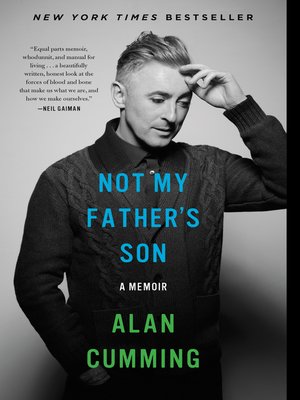 Not My Father's Son
Alan cumming author (2014).
"Equal parts memoir, whodunit, and manual for living . . . a beautifully written, honest look at the forces of blood and bone that make us who we are, and how we make ourselves." —Neil Gaiman... Read more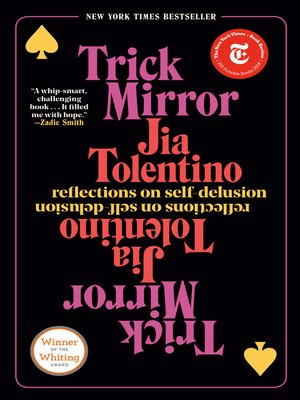 Trick Mirror
Jia tolentino author (2019).
NEW YORK TIMES BESTSELLER • "From The New Yorker's beloved cultural critic comes a bold, unflinching collection of essays about self-deception, examining everything from ... Read more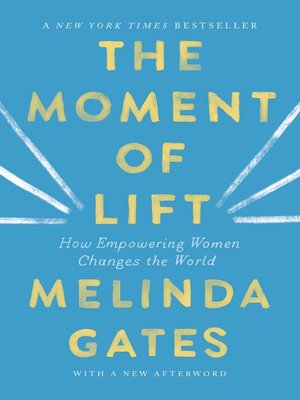 The Moment of Lift: How...
Melinda gates author (2019).
NEW YORK TIMES BESTSELLER"In her book, Melinda tells the stories of the inspiring people she's met through her work all over the world, digs into the data, and powerfully illustrates issues that ne... Read more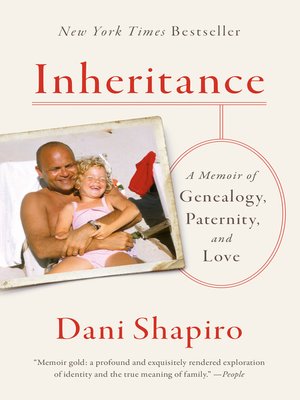 Inheritance
Dani shapiro author (2019).
NEW YORK TIMES BESTSELLER • From the acclaimed author of Signal Fires and host of the hit podcast Family Secrets: a memoir about the staggering family secret uncovered by a genealogy test, an ... Read more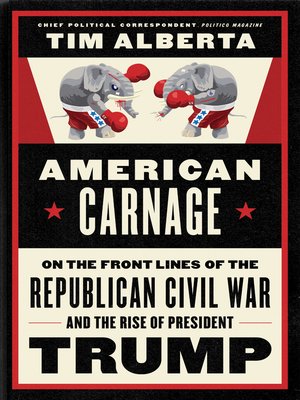 American Carnage
Tim alberta author (2019).
New York Times' Top Books of 2019Politico Magazine's chief political correspondent provides a rollicking insider's look at the making of the modern Republican Party—how a decade of cultural u... Read more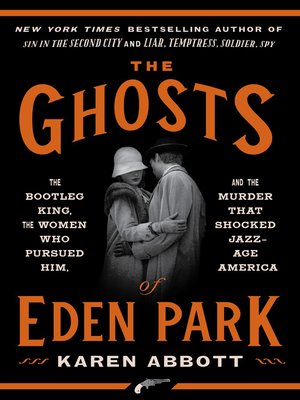 The Ghosts of Eden Park
Karen abbott author (2019).
NEW YORK TIMES BESTSELLER • The epic true crime story of the most successful bootlegger in American history and the murder that shocked the nation, from the New York Times bestselling author o... Read more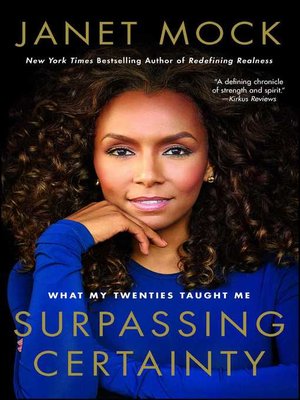 Surpassing Certainty
Janet mock author (2017).
Riveting, rousing, and utterly real, Surpassing Certainty is a portrait of a young woman searching for her purpose and place in the world—without a road map to guide her.The journey begins a ... Read more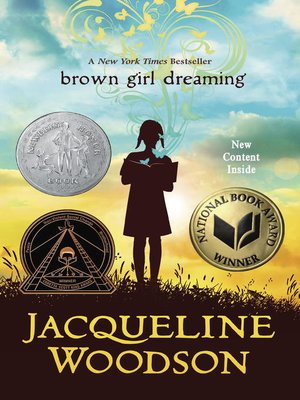 Brown Girl Dreaming
Jacqueline woodson author (2014).
A New York Times Bestseller and National Book Award Winner Jacqueline Woodson, the acclaimed author of Red at the Bone, tells the moving story of her childhood in mesmerizing verse.   Raised... Read more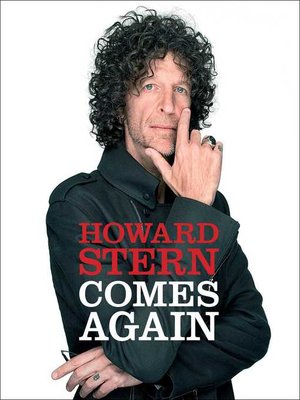 Howard Stern Comes Again
Howard stern author (2019).
Rock stars and rap gods. Comedy legends and A-list actors. Supermodels and centerfolds. Moguls and mobsters. A president. Over his unrivaled four-decade career in radio, Howard Stern has interviewe... Read more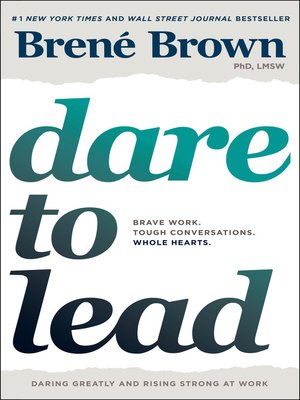 Dare to Lead
Brené brown author (2018).
#1 NEW YORK TIMES BESTSELLER • Brené Brown has taught us what it means to dare greatly, rise strong, and brave the wilderness. Now, based on new research conducted with leaders, change ... Read more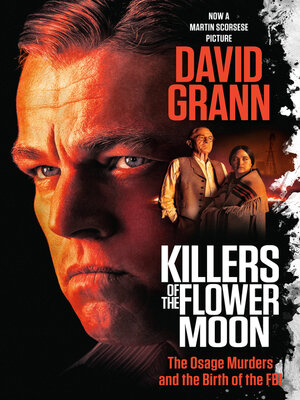 Killers of the Flower Moon
David grann author (2017).
#1 NEW YORK TIMES BESTSELLER • A twisting, haunting true-life murder mystery about one of the most monstrous crimes in American history, from the author of The Wager and The Lost City of ... Read more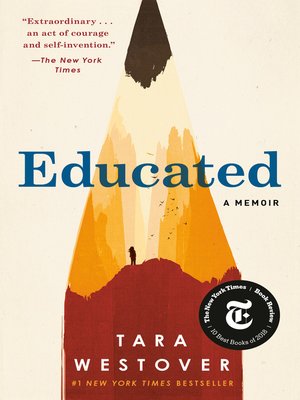 Tara Westover Author (2018)
#1 NEW YORK TIMES, WALL STREET JOURNAL, AND BOSTON GLOBE BESTSELLER • One of the most acclaimed books of our time: an unforgettable memoir about a young woman who, kept out of school... Read more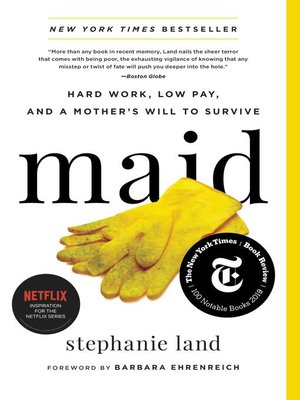 Stephanie Land Author Barbara Ehrenreich Author of introduction, etc. (2019)
"A single mother's personal, unflinching look at America's class divide (Barack Obama)," this New York Times bestselling memoir is the inspiration for the Netflix limited series, ... Read more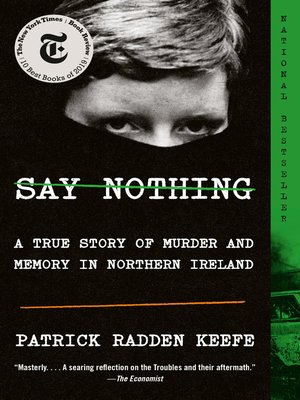 Say Nothing
Patrick radden keefe author (2019).
NEW YORK TIMES BESTSELLER • From the author of Empire of Pain—a stunning, intricate narrative about a notorious killing in Northern Ireland and its devastating repercussions."Masked intr... Read more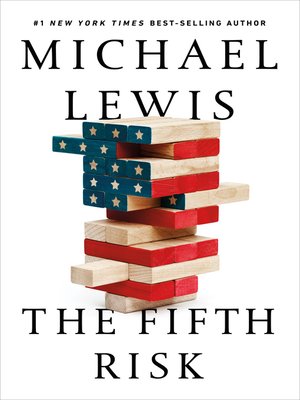 The Fifth Risk
Michael lewis author (2018).
The New York Times Bestseller, with a new afterword "[Michael Lewis's] most ambitious and important book." —Joe Klein, New York Times Michael Lewis's brilliant narrative of the Trump adminis... Read more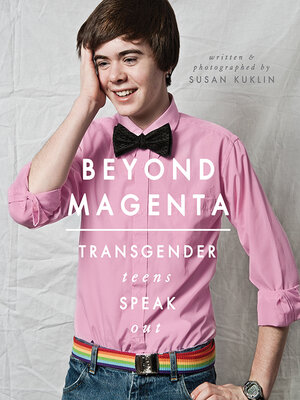 Beyond Magenta
Susan kuklin author (2014).
A 2015 Stonewall Honor BookA groundbreaking work of LGBT literature takes an honest look at the life, love, and struggles of transgender teens.Author and photographer Susan Kuklin met and interview... Read more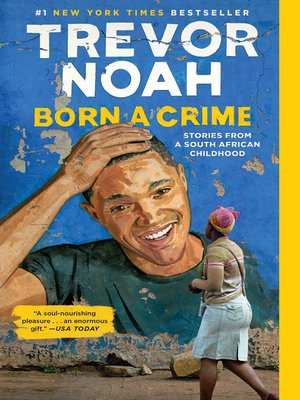 Born a Crime
Trevor noah author (2016).
#1 NEW YORK TIMES BESTSELLER • More than one million copies sold! A "brilliant" (Lupita Nyong'o, Time), "poignant" (Entertainment Weekly), "soul-nouris... Read more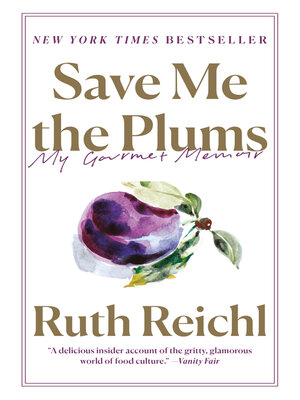 Save Me the Plums
Ruth reichl author (2019).
NEW YORK TIMES BESTSELLER • Trailblazing food writer and beloved restaurant critic Ruth Reichl took the job (and the risk) of a lifetime when she entered the high-stakes world of magazine publ... Read more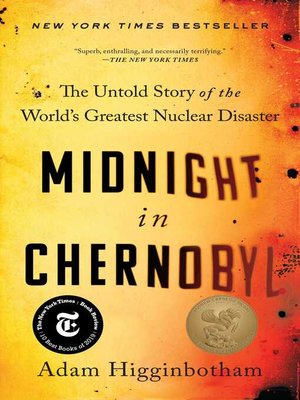 Midnight in Chernobyl
Adam higginbotham author (2019).
A New York Times Best Book of the Year A Time Best Book of the Year A Kirkus Reviews Best Nonfiction Book of the Year 2020 Andrew Carnegie Medals for Excellence Winner One of NPR's Best Books of 20... Read more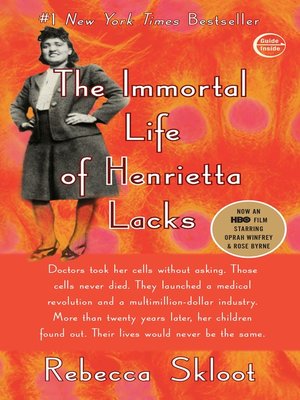 The Immortal Life of...
Rebecca skloot author (2010).
#1 NEW YORK TIMES BESTSELLER • "The story of modern medicine and bioethics—and, indeed, race relations—is refracted beautifully, and movingly."—Entertai... Read more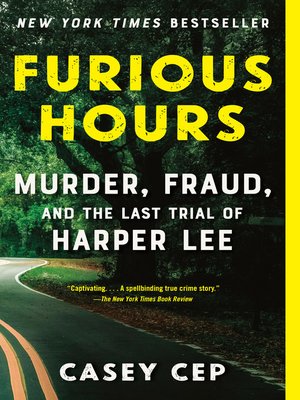 Furious Hours
Casey cep author (2019).
NEW YORK TIMES BESTSELLER • This "superbly written true-crime story" (The New York Times Book Review) masterfully brings together the tales of a serial killer in 1970s Al... Read more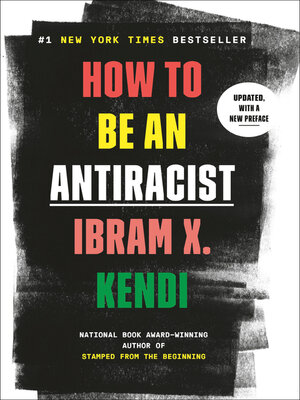 How to Be an Antiracist
Ibram x. kendi author (2019).
#1 NEW YORK TIMES BESTSELLER • From the National Book Award–winning author of Stamped from the Beginning comes a "groundbreaking" (Time) approach to understanding and up... Read more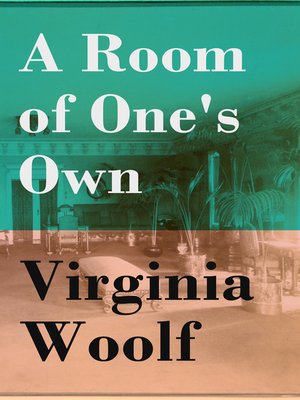 A Room of One's Own
Virginia woolf author (2013).
This carefully crafted ebook: "A Room of One's Own" is formatted for your eReader with a functional and detailed table of contents. The book is an extended essay by Virginia Woolf. First published ... Read more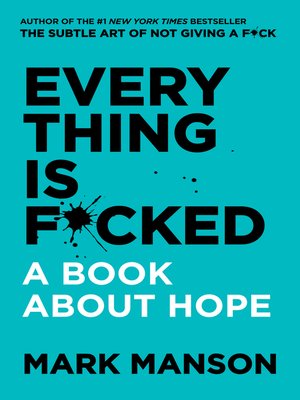 Everything Is F*cked
Mark manson author (2019).
NEW YORK TIMES BESTSELLERFrom the author of the international mega-bestseller The Subtle Art of Not Giving A F*ck comes a counterintuitive guide to the problems of hope. We live in an interesting t... Read more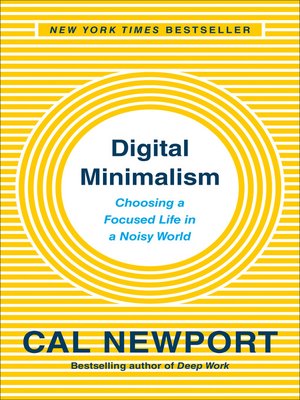 Digital Minimalism
Cal newport author (2019).
A New York Times, Wall Street Journal, Publishers Weekly, and USA Today bestseller"Newport is making a bid to be the Marie Kondo of technology: someone with an actual plan for helping you real... Read more
Stay Sexy & Don't Get...
Karen kilgariff author georgia hardstark author (2019).
The instant #1 New York Times and USA Today best seller by Karen Kilgariff and Georgia Hardstark, the voices behind the hit podcast My Favorite Murder!Sharing never-before-heard stories ranging fro... Read more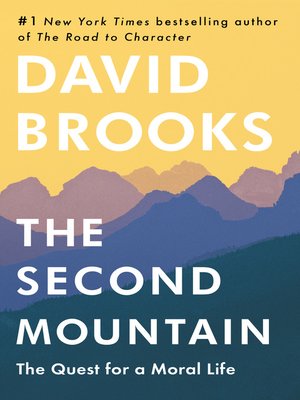 The Second Mountain
David brooks author (2019).
#1 NEW YORK TIMES BESTSELLER • Everybody tells you to live for a cause larger than yourself, but how exactly do you do it? The author of The Road to Character explores what it takes ... Read more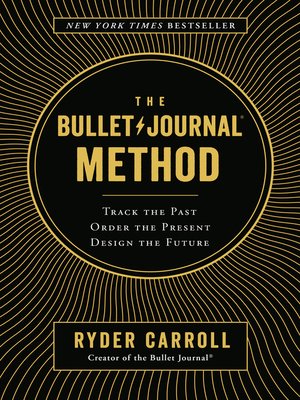 The Bullet Journal Method
Ryder carroll author (2018).
New York Times bestseller!  There's a reason this system for time management, goal setting, and intentional living has been adopted by millions around the globe: it works. Not only ... Read more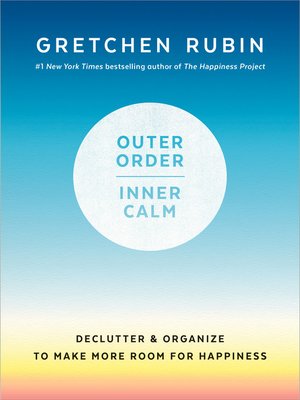 Outer Order, Inner Calm
Gretchen rubin author (2019).
NEW YORK TIMES BESTSELLER • In this lovely, easy-to-use illustrated guide to decluttering, the beloved author of The Happiness Project shows us how to take control of our... Read more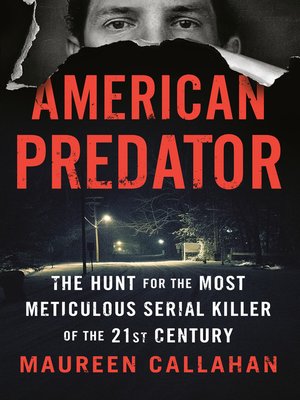 American Predator
Maureen callahan author (2019).
INSTANT NEW YORK TIMES BESTSELLERAn Amazon "Best Book of 2019"A Washington Post "10 Books To Read in July" A Los Angeles Times "Seven Highly A... Read more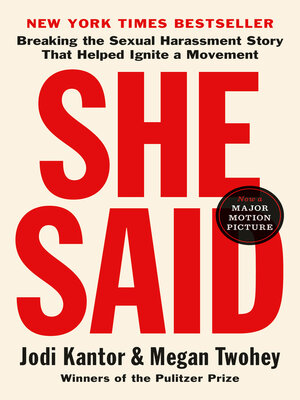 Jodi Kantor Author Megan Twohey Author (2019)
The instant New York Times bestseller."An instant classic of investigative journalism...'All the President's Men' for the Me Too era." — Carlos Lozada, The Washington PostFr... Read more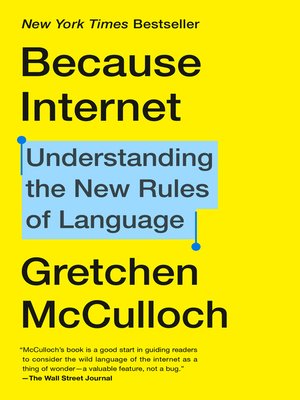 Because Internet
Gretchen mcculloch author (2019).
AN INSTANT NEW YORK TIMES BESTSELLER!! Named a Best Book of 2019 by TIME, Amazon, and The Washington Post A Wired Must-Read Book of Summer   "Gretchen McCulloch is the internet's f... Read more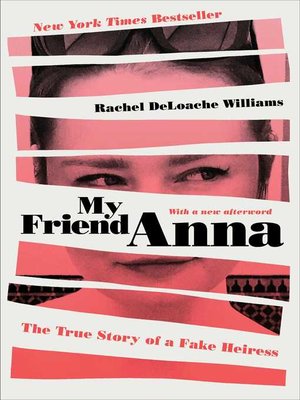 My Friend Anna
Rachel deloache williams author (2019).
NEW YORK TIMES BESTSELLER​ ONE OF TIME'S 100 BEST BOOKS OF THE YEAR Sex and the City meets Bad Blood and Catch Me if You Can in the astonishing true story of Anna Delvey, a young con artist p... Read more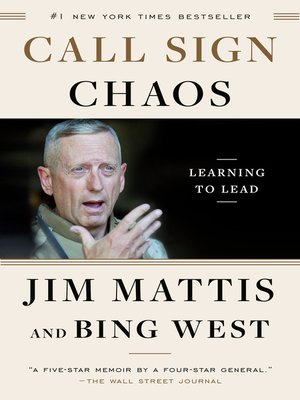 Call Sign Chaos
Jim mattis author bing west author (2019).
#1 NEW YORK TIMES BESTSELLER • A clear-eyed account of learning how to lead in a chaotic world, by General Jim Mattis—the former Secretary of Defense and one of the most formidable strat... Read more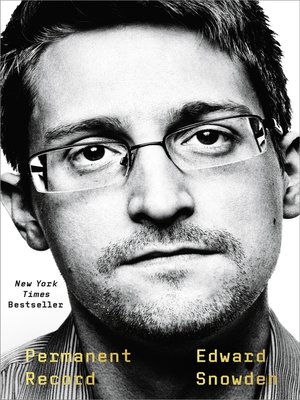 Permanent Record
Edward snowden author (2019).
NEW YORK TIMES BESTSELLEREdward Snowden, the man who risked everything to expose the US government's system of mass surveillance, reveals for the first time the story of his life, including how he ... Read more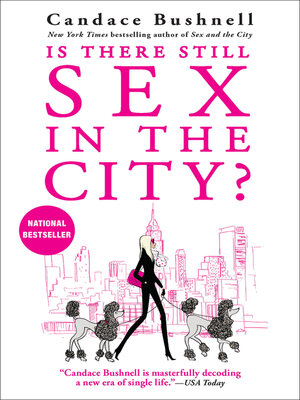 Is There Still Sex in the City?
Candace bushnell author (2019).
Six female friends endure the highs and lows of sex & dating after fifty in this novel by the New York Times–bestselling author of Sex and the City.Set between the Upper East Side of Manhattan ... Read more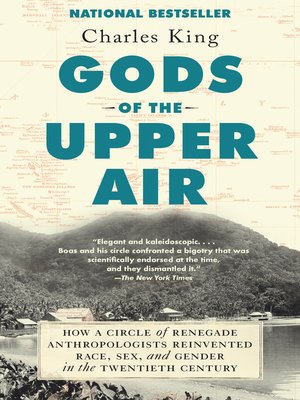 Gods of the Upper Air
Charles king author (2019).
2020 Anisfield-Wolf Book Award WinnerFinalist for the National Book Critics Circle AwardFrom an award-winning historian comes a dazzling history of the birth of cultural anthropology and the advent... Read more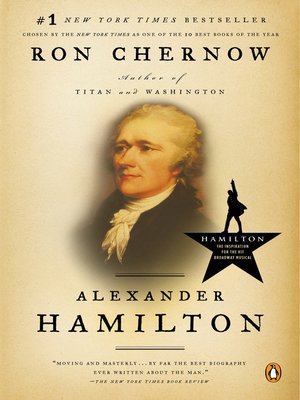 Alexander Hamilton
Ron chernow author (2005).
The #1 New York Times bestseller, and the inspiration for the hit Broadway musical Hamilton!Pulitzer Prize-winning author Ron Chernow presents a landmark biography of Alexander ... Read more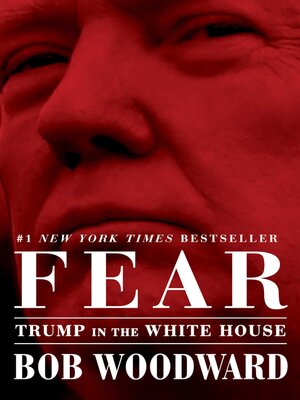 Fear: Trump in the White House
Bob woodward author (2018).
OVER 2 MILLION COPIES SOLD RUNAWAY #1 NEW YORK TIMES BESTSELLER SENSATIONAL #1 INTERNATIONAL BESTSELLER "Explosive."—The Washington Post "Devastating."—The New Yorker "Unprecedente... Read more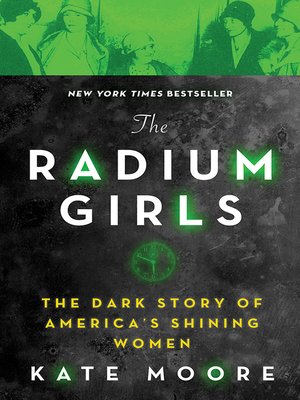 The Radium Girls
Kate moore author (2017).
A New York Times, USA Today, Wall Street Journal, and Amazon Charts Bestseller!"The glowing ghosts of the radium girls haunt us still." —NPR Books Discover the gripping and inspiring true story of ... Read more
Join Discovery, the new community for book lovers
Trust book recommendations from real people, not robots 🤓
Blog – Posted on Monday, Jun 01
The 60 best nonfiction books of all time.
The twenty-first century is still young — yet it has already produced an incredible array of nonfiction books probing all facets of human life. From uncovering invisible histories, to reflecting lyrically on medical conditions, to calling readers to political action, nonfiction writers can take us anywhere. They show us who we are, where we came from, and where we might be going.
We asked our community of 200,000 readers to vote for the most revelatory nonfiction books of all time. Without further ado, here are 60 of the best nonfiction books to peruse. These must-reads will keep you informed, inspired , entertained, and exhilarated as you journey through the most contentious and compelling topics in history and the contemporary world.
If you're feeling overwhelmed by the number of great nonfiction books to read, you can also take our 30-second quiz below to narrow it down quickly and get a personalized nonfiction book recommendation  😉
Which nonfiction book should you read next?
Discover the perfect nonfiction book for you. Takes 30 seconds!
1.  Between the World and Me  by Ta-Nehisi Coates
Between the World and Me  by Ta-Nehisi Coates offers a powerful history of racial violence in the United States — and what it means to be black in this country today. Presented in the form of a letter to the author's teenage son, this nonfiction book weaves the personal and the political together in a series of searing essays.
2.  The Emperor of All Maladies: A Biography of Cancer  by Siddhartha Mukherjee
A disarming "biography" of disease,  The Emperor of All Maladies  chronicles thousands of years of people grappling with the terrifying specter of cancer. From the patients who have fought it, to the doctors who have treated it and the researchers who have sought to eradicate it, this riveting account captures the ongoing battle against a deadly condition.
3.  The Sixth Extinction: An Unnatural History  by Elizabeth Kolbert
When the next major mass extinction hits the planet, as scientists foretell it soon might, humanity will be the victim — and the perpetrator.  The Sixth Extinction  charts the transformative, and potentially catastrophic, impact of human activity on the planet, forcing us to consider what change we must enact now to ensure the continued survival of our species — and all species.
4.  How to Survive a Plague  by David France
David France has been one of the key chroniclers of the AIDS epidemic in the United States since its beginnings.  How to Survive a Plague  follows his acclaimed documentary of the same name, compiling a definitive work on AIDS activism. France draws from firsthand accounts and meticulous historical research to cement the legacy of all those who have battled the disease and fought the government and pharmaceutical companies for the rights to treatment. This nonfiction book ensures that their memories are not forgotten.
5.  The Art of Cruelty: A Reckoning  by Maggie Nelson
Cultural critic Maggie Nelson's  The Art of Cruelty  contends with the history of violence across media and the arts, scrutinizing the moral implications of our obsession with acts of brutality enacted against living bodies. This is an essential text for anyone interested in how ethics and aesthetics intersect.
6.  How to Do Nothing  by Jenny Odell
When was the last time that you can say you really, truly did nothing at all? In a capitalist society that encourages constant action and productivity, it seems nearly impossible to not be doing  something,  but  How to Do Nothing  shows that there is another way to live. So go ahead, do nothing… after, of course, you've read this book.
7.  100 Essays I Don't Have Time to Write  by Sarah Ruhl
Sarah Ruhl has plenty to keep her busy: she is a prolific playwright as well as a mother, and routinely formulates more creative ideas than she has the time to fully realize.  100 Essays I Don't Have Time   to Write  recounts all of those loose ends and sparks of inspiration that drive her as an artist. This collection of not-quite-essays bursts with wit and insight along its journey through the musings of a curious mind.
8.  An Indigenous Peoples' History of the United States  by Roxanne Dunbar-Ortiz
An Indigenous Peoples' History of the United States  is the first comprehensive account of the nation told from an indigenous perspective. It is a damning indictment of white violence, and the centuries of genocide and erasure of native history that have accompanied colonial expansion. It is a story of the United States that has never been told before...but should have been told long ago.
9.  The New Jim Crow  by Michelle Alexander
Legal scholar Michelle Alexander argues that justice is neither truly blind nor colorblind — in fact, the criminal justice system in the United States systematically targets people of color and enacts racial oppression.  The New Jim Crow  is both a call to awareness and a call to action, making clear the deep harm embedded in systems ostensibly designed to protect us all.
10.  The Year of Magical Thinking  by Joan Didion
In  The Year of Magical Thinking , an account of the year following the death of her husband John Gregory Dunne, literary icon Joan Didion offers an unguarded and revealing self-portrait of grief and anguish. Confronting bereavement occasionally leaves even one of America's most lyrical writers at a loss for words. The stunningly vulnerable confessions that result are moving expressions of raw emotion.
11.  Sapiens: A Brief History of Humankind  by Yuval Noah Harari
Where did we humans come from? Where are we going? And what does it even mean to be "human" in the first place? These are some of the massive questions that historian Yuval Noah Harari attempts to unpack in  Sapiens . While perhaps "brief" in its coverage on a scale of universal time,  Sapiens  still spans thousands of years of human life — showing us who we are as a species, as well as what we might become.
12.  Thinking, Fast and Slow  by Daniel Kahneman
Daniel Kahneman won the Nobel Prize in Economics for his groundbreaking research on cognitive biases and behavioral science. His book  Thinking, Fast and Slow  takes us through decades of his most essential research about how we think and why we make decisions the way we do — through the "fast" system of intuition and the "slow" system of logic. Kahneman's conversational style makes even the most complex of psychological topics accessible to readers. After absorbing his insights, they'll never think the same way again.
13.  A Short History of Nearly Everything  by Bill Bryson
Bill Bryson has garnered acclaim for his entertaining travelogues. Now he takes us along for the ride on the trip of a lifetime (and many previous lifetimes).  A Short History of Nearly Everything  is exactly what its title promises: a briskly paced adventure through the known universe, filled with plenty of wit and wondrous facts to fuel the journey.
14.  When Breath Becomes Air  by Paul Kalanithi
Doctor Paul Kalanithi confronted the possibility of death nearly every day in his work as a neurosurgeon… until one day the life at stake was his own.  When Breath Becomes Air  is his heart-wrenching memoir of coming to terms with his own mortality after a diagnosis of stage IV lung cancer. Though Kalanithi passed away from in 2015, his devastatingly beautiful reflection affirms the impact of his life on countless patients and readers.
15.  Moneyball: The Art of Winning an Unfair Game  by Michael Lewis
In  Moneyball , Michael Lewis follows the story of the Oakland A's and their unconventional strategy of scouting players, allowing them to choose the best talent for a fraction of the budget of other teams. On the surface, this is a story about baseball. But it is also a story about thinking differently and taking risks. Most importantly, it shows that when the game of life seems stacked against you, you don't have to play along: you can reinvent the rules entirely.
16.  Evicted: Poverty and Profit in the American City  by Michael Desmond
Evicted  is a gripping exploration of life on the margins for the untold numbers of people in America living in poverty. Desmond weaves his narrative from the stories of eight families in Milwaukee, showing the dearth of resources and affordable housing options available to them.  Evicted  is unafraid to say what is often left out of the conversation about poverty, as it forces readers to look at the dire state of American housing and homeownership.
17.  Alexander Hamilton  by Ron Chernow
The definitive portrait of a founding father — and of the foundations of America's history —  Alexander Hamilton  is a brilliant  biography , as audacious and awe-inspiring as its subject. It vividly portrays Hamilton's intimate life as well as the grand scale of his impact, immortalizing the monumental figure who shaped the political spirit of a nation… and inspired a few Broadway musicals.
18.  This Changes Everything: Capitalism vs. the Climate  by Naomi Klein
The climate is not the only thing that is changing — in  This Changes Everything , Naomi Klein shows us that life as we know it is changing, too. The entire future of the planet is now at stake. Addressing the climate crisis requires a radical transformation of our environmental and economic systems, and Klein's wake-up call demands decisive action to ensure the continued liveability of the planet. 
19.  Dreamland  by Sam Quinones
Drawing from intense investigative reporting and heartbreaking personal stories of addiction,  Dreamland  reveals how and why the opiate industry has wrought destruction on communities in the United States and Mexico. From prescription painkillers to black tar heroin, these drugs have devastating consequences, as Quinones reminds us. His book makes clear that real people are being harmed by corrosive capitalism.
20.  The Warmth of Other Suns  by Isabel Wilkerson
The Warmth of Other Suns  is one of the greatest tales of American history you've never heard. Wilkerson chronicles the years between 1915 and 1970, when millions of black Americans embarked northward or westward in search of opportunity, hoping to leave behind the racial prejudice and economic oppression of the South. What unfolds is a profoundly sympathetic and richly rendered story of countless families, seeking acceptance and better lives in the nation they call home.
21.  Nothing to Envy by Barbara Demick
Though the citizens of North Korea consistently confront poverty and famine under the censorship of a repressive regime, little details about their lives sometimes escape the country's impenetrable borders.  Nothing to Envy  ventures inside the world's most closed-off society, giving voice to everyday people as they try to live their lives amidst totalitarianism. It is a haunting look at their despair and disillusionment — and the dreams they continue to nurture in spite of it all.
22.  These Truths: A History of the United States  by Jill Lepore
From acclaimed historian and  New Yorker  staff writer Jill Lepore,  These Truths  traces the birth of a country "forged in contradiction," from its mythos as a land of opportunity to its history of extermination and oppression. Examining contemporary identity and politics through the lens of history,  These Truths  calls for a comprehensive reassessment of America's past as well as its future.
23.  Behind the Beautiful Forevers  by Katherine Boo
For the people of Annawadi, an impoverished community not far from the Mumbai airport, lives of luxury and economic prosperity are constantly within sight — but always out of reach. Though the building of upscale hotels and growth of the Indian economy initially gave residents hope of upward mobility, personal and political tragedy quickly dismantled their dreams.  Behind the Beautiful Forevers  is a shocking examination of pervasive inequality in contemporary India and the people left behind by the powerful elite.
24.  Nickel and Dimed  by Barbara Ehrenreich
For the millions of Americans who perform low-paying jobs, "unskilled" labor, the living wage they supposedly earn is by no means actually liveable. In  Nickel and Dimed , journalist Barbara Ehrenreich goes undercover, journeying from Florida to Maine to Minnesota working a series of minimum-wage jobs. She quickly gains firsthand experience of the nearly insurmountable hardships the working poor encounter when they attempt to secure jobs or homes and put food on the table. Her eye-opening narrative reveals the dire situation of low-wage workers and the failures of employers and governments to provide anything near adequate support.
25.  Blurred Lines  by Vanessa Grigoriadis
In the wake of the #MeToo movement that has had transformative effects around the world, college campuses have become intensely scrutinized battlegrounds for debates about sexual politics. Vanessa Grigoriadis travels to universities across the United States to examine how the movement has prompted students to think differently about their sexuality, as well as the sexism or sexual violence they confront on campus. Unafraid to tackle controversial topics and contentious debates,  Blurred Lines  is a complex account of radical changes to contemporary culture.
26.  Underland  by Robert Macfarlane
Underland  literally takes us beneath the surface of our world — venturing into underground caves, graves, and geological features. Yet Macfarlane also goes on a deep-time exploration and digs into the intertwined history of humans and nature, scrutinizing the traces we leave behind for generations to come. This riveting journey through time traverses the rich expanse of humankind's past and future.
27.  All the Single Ladies  by Rebecca Traister
Journalist Rebecca Traister's book  All the Single Ladies  underscores the collective power of single women, creating a vivid and diverse portrait of unmarried women in the United States. Composed of interviews and explorations of the history of women in intellectual and public life, this feminist book is a richly researched triumph.
28.  The Invention of Nature  by Andrea Wulf
You may not recognize the name Alexander von Humboldt. In  The Invention of Nature , however, Andrea Wulf argues that he has undoubtedly shaped our understanding of the environment and our role in protecting it. Von Humboldt was a German naturalist and explorer, and his then-radical ideas — that nature existed for more than human consumption — paved the path for contemporary conservation movements. Wulf's luminous look at his life, full of ecological exploration and scientific advocacy, shows the lasting impact of his ideas.
29.  The Other Slavery  by Andrés Reséndez
While countries in the Americas continue to grapple with the enduring horrors of slavery, there is a side to this devastating history that has never been fully confronted: the enslavement of indigenous peoples.  The Other Slavery  is a revelatory examination of the native populations enslaved throughout the western hemisphere, exposing how deeply entrenched oppression was in the creation of the "new world." Reséndez's fierce prose delivers on its promise to be "myth-shattering" and enlightening.
30.  Devil in the Grove  by Gilbert King
Thurgood Marshall, the Supreme Court's first black justice, is perhaps the most significant legal figure of the twentieth century, arguing landmark civil rights cases.  Devil in the Grove  looks at the toughest cases he confronted before he was on the Supreme Court: fighting for "The Groveland Boys," black workers in Florida's orange industry who were subjected to horrific violence and lynchings in the Jim Crow South. This account of  true crime  and the fight for justice delves into Marshall's origins as a fearless crusader — something not to be missed.
31.  Why I'm No Longer Talking to White People About Race  by Reni Eddo-Lodge
After watching intense debates about racism unfold in the United States, British journalist Reni Eddo-Lodge recognized that the same conversations were just as urgently necessary in Britain. This led her to write  Why I'm No Longer Talking to White People About Race,  one of the most accessible and best nonfiction books about the difficulties of, well, talking about race. Eddo-Lodge analyzes modern Britain's race relations, reminding British and international readers alike of imperialism's complicated history.
32.  The Tipping Point: How Little Things Can Make a Big Difference  by Malcolm Gladwell
This massively successful book by Malcolm Gladwell investigates the process of things  going viral,  dissecting how and why certain ideas can take off.  The Tipping Point  explores phenomena ranging from the sharp decrease in street crime in 1990s New York to children's television shows suddenly becoming all the rage among all age groups. This is a sharp book that cannot fail to capture its readers with its masterfully recounted sociological and psychological case studies.
33.  Quiet  by Susan Cain
Susan Cain's  Quiet  argues that Western society (and especially American society) is structured in a way that valorizes extroverted personality traits, to the detriment of introverts. In this nonfiction book, she defines the concept of introversion, traces its history, and proceeds with a mind-blowing analysis of our everyday lives and the biases inherent in the way people are assessed in a social atmosphere.
34.  The Age of Surveillance Capitalism  by Shoshanna Zuboff
Shoshanna Zuboff's  The Age of Surveillance Capitalism  takes as its subject our current technological state, where corporations have access to a  lot  of personal information. Zuboff investigates the power and peril of digital surveillance, arguing that we have now entered a new age of capitalism where information and personal data are tools in the hands of corporations. A fascinating and thorough book,  The Age of Surveillance Capitalism  is guaranteed to provoke deep thinking about our relationship to tech.
35. On Writing  by Stephen King
In  On Writing,  bestselling author Stephen King discusses his early-career struggles, offering advice to up-and-coming writers. Intimate, honest, and approachable, this book is one every aspiring author should read. This encouraging memoir thematizes the power of memory and the importance of perseverance. If you needed the inspiration to keep writing, this is one of the best nonfiction books for you.
36. Persepolis  by Marjane Satrapi
Marjane Satrapi's  Persepolis  is an immersive  graphic memoir  based on the author's childhood in the Iranian capital of Tehran during the Islamic Revolution. As she grows up during a tumultuous chapter of the country's history, her story is both a coming-of-age tale and a historical chronicle. Satrapi's stark, black-and-white artwork supplements her text to create a thoroughly memorable reading experience.
37.  Freakonomics  by Steven D. Levitt and Stephen J. Dubner
Freakonomics , the famous nonfiction book by Steven D. Levitt and Stephen J. Dubner, reveals "the hidden side of everything," as its subtitle makes clear. It's a bold claim, but not one that it fails to live up to. The authors make the case for constantly asking questions, challenging accepted truths, and looking at facts and data in a novel way.  Freakonomics  is a witty, eye-opening interpretation of the economy, suitable to any reader with an interest in why things work the way they do.
38.  SPQR  by Mary Beard
Mary Beard's  SPQR  is a sweeping and epic history of the Roman Empire, covering over 1000 years of the classical civilization's story. In this cinematic account, Beard explores the growth of the empire and reflects on its multilayered legacy. Intelligent and informative,  SPQR  is an excellent choice for both devoted historians and casual nonfiction readers.
39.  The Uninhabitable Earth  by David Wallace-Wells
More urgent than ever,  The Uninhabitable Earth  by David Wallace-Wells draws attention to the pressing need to address the growing problem of climate change. This unsettling book warns about the potential devastation that awaits us in the near future — unless we can enact a revolution in how we tackle global warming.
40.  The Silk Roads  by Peter Frankopan
Another fascinating historical read,  The Silk Roads  by Peter Frankopan closes in on the relationship between the East and West. Examining and dismantling Eurocentric narratives, Frankopan's illuminating work focuses on the history of countries lying on the "Silk Road," the trade route connecting East and West, and attempts to re-balance history. In Frankopan's version of world history, the center point of Western civilization is the Persian Empire.
41.  Why We Sleep  by Matthew Walker
Neuroscientist Matthew Walker's  Why We Sleep  achieved sensational status due to its hyperfocus on a universal experience: sleep. Walker delves into the scientific specifics of why sleep is so important, and reminds his readers that sleep deprivation, though common in modern society, is a worrying phenomenon. This is one of the best nonfiction books to make a convincing case for being generous with our down-time and getting some rest.
42.  Playing to the Gallery  by Grayson Perry
Grayson Perry's cheerful, informative, and inspiring  Playing to the Gallery  is a crash-course in art appreciation. According to Perry, no one is too ignorant to pursue an interest in art. This joyful and down-to-earth book is an excellent resource for anyone who's interested in modern art but daunted by the sometimes-elitist institutions that represent it.
43.  How Language Works  by David Crystal
David Crystal's  How Language Works  is a detailed, all-encompassing nonfiction book addressing the many questions that arise when you start to really think about the processes of using language. In learning more about language, you'll also learn more about yourself, your idiolect, and your unconscious linguistic influences.
44.  Political Order and Political Decay  by Francis Fukuyama
In  Political Order and Political Decay , political scientist Francis Fukuyama (famous for his 1992 book  The End of History and the Last Man ) explores the historical development of political institutions in various countries. In this insightful book, Fukuyama asks important questions about corruption and its eradication — and what it might take to run a well-functioning state in the present day.
45.  Prisoners of Geography  by Tim Marshall
For cartography fans and or anyone with even a casual interest in geography, Tim Marshall's  Prisoners of Geography  is a brilliant interpretation of ten modern maps. Marshall analyzes the geopolitical complexities of each region, showing the many layers and dimensions of our political reality as captured by cartographers. This book is guaranteed to change the way you view maps forever.
46.  This is Not Propaganda  by Peter Pomerantsev
Peter Pomerantsev's  This is Not Propaganda  focuses on the complication and confusion of the current "disinformation" age. This book explores how surfaces can be deceiving, delving underneath them to examine (among other things) how Twitter, Reddit, and Facebook seep into our political thinking. This disturbing book provides fascinating insights important to everyone, but especially to readers troubled by the current involvement of digital technologies in the political realm.
47.  The Corporation  by Joel Bakan
Joel Bakan's  The Corporation  draws an intriguing parallel between the psychopathic mindset and the way corporations grow. In this thought-provoking book, legal theorist Bakan uses his training in law to break down the potential of power to corrupt both individuals and corporations.He supplements this analysis with several informative interviews investigating the psychology of pursuing success. 
48.  Humans of New York: Stories  by Brandon Stanton
Brandon Stanton's photo interview series "Humans of New York" initially became famous on Facebook for capturing everyday lives. This utterly heartwarming (and heart-wrenching) volume compiles multiple stories into a book you can hold. In  Humans of New York,  interviewees bare their souls to Brandon as they pose for his camera, creating a meaningful reminder of our shared and enduring humanity. 
49.  The Element  by Ken Robinson with Lou Aronica
Champion of creativity Ken Robinson urges artistic minds to follow their heart and identify their "element" in his inspirational nonfiction book  The Element . Your element, he explains, is where passion intersects with talent: that's where you can harness your own power the most. Robinson argues for educational reform that will make helping students find their element a priority, as it is the key to unlocking creativity and innovation for the future.
50.  Eating Animals  by Jonathan Safran Foer
Written by successful novelist Jonathan Safran Foer,  Eating Animals  is a passionate testament to vegetarianism and a philosophical, ethical, and moral assessment of our eating habits, with a special focus on our consumption of animal products. It's a provocative reading experience, and it's sure to stay with you for a long time.
51.  Is That a Fish in Your Ear? by David Bellos
David Bellos's  Is That a Fish in Your Ear?  is a witty, informative ode to the practice of literary translation. Bellos, himself a translator, details the individual aspects of style that complicate translation — like humor. As a result, he opens reader's eyes to the countless artistic microdecisions obscured behind the curtain of translation. This exciting book will inspire you to seek translated books from other languages and open yourself up to new worlds.
52.  Late Bloomers  by Rich Karlgaard
In  Late Bloomers , Rich Karlgaard dispels the assumption that all genius must emerge in days of youth. He argues that our culture's obsession with early achievement discourages older members of society from pursuing their passion and talents, pleading for the world to consider "a kinder clock for human development" instead. His book presents an alternative outlook that would empower more people among us to follow their dreams, because it's never too late!
53.  How to Write an Autobiographical Novel  by Alexander Chee
Alexander Chee's collection of essays,  How to Write an Autobiographical Novel,  muses on the subjects of art and identity, as well as the craft of writing itself. This thoughtful and reflective book is an impactful invitation into the interior world of one of America's most acclaimed essayists.
54.  The God Delusion  by Richard Dawkins
A brutal and honest nonfiction book,  The God Delusion  is an unapologetic defense of atheism by Richard Dawkins. The author is entirely unconvinced by religion, and explains his reasoning in this detailed and expansive work. His provocative challenge to readers' views is sure to prompt spiritual soul-searching for fellow atheists and religious readers alike.
55.  Afropean  by Johny Pitts
"European" doesn't automatically mean "White."  Afropean,  a captivating documentation of the history and experience of black Europeans, seeks to challenge this common assumption, turning the spotlight onto black communities in several European countries. This Jhalak Prize-winning work is exciting and invigorating, ready to take you along on a journey across Europe.
56.  A Secret Gift  by Ted Gup
One day, journalist Ted Gup discovered letters addressed to his grandfather from suffering families in Canton, Ohio, from the time of the Great Depression. Following that epistolary trail seventy-five years later, Gup uncovered the story of how his immigrant grandfather secretly helped fellow Cantonians, discovering more about his own grandfather as well as the history of America in the process.  A Secret Gift  is a masterful and moving tale about the past, and a reminder of the importance of kindness and generosity.
57.  The Glass Castle  by Jeanette Walls
Jeanette Walls's  The Glass Castle  is a tender, humorous account of the author's nomadic childhood, which has been adapted into an acclaimed movie. This astonishing memoir especially focuses on the author's relationship with her bohemian-minded parents, whose flaws and eccentricities are described with deep affection, no matter how difficult they are to live with. Simply written and honestly told, this memoir is a true accomplishment.
58.  Know My Name: A Memoir  by Chanel Miller
Have you heard of Chanel Miller? Maybe not — but it's likely you've heard of the man who sexually assaulted her on Stanford University's campus: Brock Turner. In  Know My Name,  a searing memoir of trauma and recovery, Chanel writes herself back into the narrative, claiming the right to tell her own story. Brave and enlightening, this is a difficult but important read.
59.  1491: New Revelations of the Americas Before Columbus  by Charles C. Mann
The way most history textbooks tell it, Europeans brought civilization to the Americas with the arrival of Columbus in 1492. Not so fast, says Charles C. Mann's  1491 , a book that's here to challenge the accepted version of history. Mann offers an utterly transformative historical account of the Americas, reversing the general assumption that its inhabitants were simple villagers before the arrival of European colonizers.
60.  Unbroken: A World War II Story of Survival, Resilience and Redemption  by Laura Hillenbrand
Laura Hillenbrand's  Unbroken  tells the unbelievable story of Louis Zamperini, the rebellious American son of Italian immigrants who found himself a lieutenant in World War II. This breathtaking  tale about the Second World War  is sobering, informative, and brilliantly told — an essential read for anyone interested in the War's effect on individual lives.
Eager for more of the best contemporary reads? Check out our list of the 21 best novels of the 21st century !
Continue reading
More posts from across the blog.
All the Harry Potter Books in Order: Your J.K. Rowling Reading List
Of all the zeitgeist-defining fiction to come out of the past twenty years, perhaps none has been more universally beloved than the Harry Potter series by J.K. Rowling. An incredibly imag...
45+ BEST Audiobooks for Road Trips in 2023
So, you're going on a road trip! What fun — that is, until it's hour nine and you're bored out of your mind at the wheel, unable to keep your eyes open to the pounding beat of tedium.  If this sounds familiar to you, we have an eleventh-hour Good S...
The Best Books of 2019: 50 Reads That Stole Our Hearts
Here at Reedsy Discovery, one of our favorite year-end activities is making Best of lists. So that's exactly what we did! We've compiled 50 of the best books of 2019, from fantasy to suspense to biographies and memoirs, and everything in between.
Heard about Reedsy Discovery?
Trust real people, not robots, to give you book recommendations.
Or sign up with an
Or sign up with your social account
Submit your book
Reviewer directory

Free Ebooks
Email Signup
For Authors
Popular Books
Science Fiction
Mystery, Thriller & Suspense
Religion & Spirituality
Biographies & Memoirs
Business & Money
Crafts, Hobbies & Home
Lesbian, Gay, Bisexual & Transgender
Literature & Fiction
Teen & Young Adult
Children's eBooks
Cookbooks, Food & Wine
Health, Fitness & Dieting
Arts & Photography
Comics & Graphic Novels
Education & Teaching
Professional & Technical
Parenting & Relationships
Literary Fiction
Computers & Technology
Humor & Entertainment
Politics & Social Sciences
Sports & Outdoors
Classic eBooks
Science & Math
Foreign Languages
Engineering & Transportation
Centsless Books
Privacy Policy
© 2012-2023 Centsless Books

Sign up for the Centsless Book Club before you go!
We'll send you more free ebooks and exclusive content.
You'll be able to fill your Kindle in no time without paying a dime! Just sign up below.

All the Light We Cannot See
The alchemist, theodore boone: kid lawyer, three cups of tea, the devil in the white city: murder, magic and madness at the fair that changed america, the 5th wave, in cold blood, world war z: an oral history of the zombie war, ender's game, fear and loathing in las vegas and other american stories, a time to kill, the last lecture, the little prince.
Young Adult
Contemporary
Mystery & Thrillers
Science Fiction & Fantasy
Historical Fiction
Science Fiction
Literature & Fiction
Children's Books
Short Stories
Books More >>
Most Popular
Rating: 13 684
Rating: 10 616
Rating: 5 194
Rating: 9 146
Rating: 12 714
Rating: 5 649
Rating: 7 126
Rating: 6 448
top author 2020
The 10 Best Nonfiction Books of 2021
I n an era when time spent trying new things and meeting new people was still a rare privilege, the best books served to please our wandering minds. These works, from well-known writers as well as exciting new voices, dissect a range of subjects from the history of Black performance in America to the value of the 19th-century Russian short story to the intimate pain caused by losing a parent . They are sweeping histories and bold essay collections, powerful memoirs and brilliant literary criticism. Their diversity is a virtue in and of itself, a means of exploring and satisfying our curiosities. Here, the top 10 nonfiction books of 2021.
10. The Kissing Bug , Daisy Hernández
3. Invisible Child , Andrea Elliott
Donate (opens in a new window)
Nonfiction for Kids
Many kids are drawn to nonfiction — and learning about science, history, and geography through illustrated informational books and picture book biographies. Browse our nonfiction picture books and discover tips on how to get the most out of reading nonfiction. 
On this page:
Reading adventure packs, start with a book, literacy in the sciences, tip sheets for parents, finding great nonfiction, featured video: nonfiction for kids, nonfiction in the classroom.
Children are naturally fascinated by the lives of real people and the world around them. And building background knowledge is key to children's academic success. 
Our resources can help you find great nonfiction picture books and offer tips on how to get the most out of reading nonfiction. Nonfiction can sometimes turn a reluctant reader into an enthusiastic one!
Our Reading Adventure Packs encourage hands-on fun and learning centered around paired fiction and nonfiction books. Each themed pack includes recommended titles and three activities inspired by the books. Topics include dinosaurs, bees, building, music, cooking, weather, robots, oceans, flight, stars archaeology and more. Browse our Reading Adventure Packs
What does your child love to explore and learn about? Explore dinosaurs, bugs, birds, planes, music, sports, superheroes, inventors, art, the night sky, the ocean, and more — 24 themes in all. For each theme, you'll find hundreds of recommended books, hands-on activities, educational websites, interactive apps and more. Visit Start with a Book (opens in a new window)
Here you'll find ideas for pairing STEM-themed books with hands-on activities, booklists, interviews with children's authors, links to science-themed shows from PBS Kids, and more. Literacy in the Sciences
Written especially for parents, our Growing Readers newsletter (available in English and Spanish) provides monthly tips for raising strong readers and writers. Browse Growing Readers
Getting the most out of nonfiction reading time
Nonfiction books give kids a chance to learn new concepts and vocabulary , as well as broaden their view of the world. Learn how to take a "book walk" with a new nonfiction book and how to model active reading. Getting the Most Out of Nonfiction Reading Time
How to read nonfiction text
Many kids love to read about science and nature as well as real people, places, and events. Nonfiction books present information in engaging and interesting ways. Find out how you can help your child learn to navigate all the parts of a nonfiction book — from the table of contents to the diagrams, captions, glossary, and index. How to Read Nonfiction Text
Developing research and information literacy
Explore two ways you can help your child begin to develop information literacy: learning to tell the difference between fact and opinion, and figuring out if a source of information is reliable. Developing Research and Information Literacy
The night before the museum
Day trips, vacations and special outings create special memories and great learning opportunities for families. The time leading up to your trip can be filled with excitement and adventure too! Whether you're going to the zoo, the museum, or a state park, here are a few "stops" to make before your visit to help your child get the most out of a family or school educational experience. The Night Before the Museum
A fresh look at your home library
Having interesting things to read at home is a great way to keep kids motivated. Below are a few questions to ask yourself about your home library. Some simple changes on your part can help you create an amazing home library, and help your child develop an early love of reading! A Fresh Look at Your Home Library
The importance of reading widely
Sharing lots of different kinds, or genres, of books with your child exposes him to different words, different kinds of images, and whole new worlds. This tip sheet suggests some genres to try with your young reader that complement 'traditional' fiction. Some are suggestions for read alouds, while others may be ones your child can read on his own. The Importance of Reading Widely
How parents can support the Common Core Reading Standards
Is your school using the new Common Core standards? This is a big change for students — and their parents. Get to know what the four main areas of the Common Core reading standards mean and simple things you can do at home to help your child build skills in these areas. How Parents Can Support the Common Core Reading Standards
Preparing 21st century learners
Our interconnected and digital world demands a lot of our learners. Here are five simple ways to help build your child's critical thinking and problem-solving skills. Preparing 21st Century Learners
Public and school librarians are the best resource for helping identify high-quality nonfiction books, for any interest or reading level. There are also many excellent online resources. Here are a few of our favorites:
Start with a Book (opens in a new window)
Book Finder
The Nonfiction Minute (opens in a new window)
Teach with Picture Books (opens in a new window)
Open Wide, Look Inside (opens in a new window)
NCTE Orbis Pictus Award for Outstanding Nonfiction for Children (opens in a new window)
NSTA Outstanding Science Trade Books for Students K–12 (opens in a new window)
Voices of children's authors
Research is an important, I mean, the most important part of writing non-fiction and you have to be very careful with what you choose to include. I only work or I try only to work with primary sources. That's those very original documents, the things that were written at the time.
If I'm gonna do a biography of Abraham Lincoln, my favorite sources are those that come from the actual time — some speeches from Lincoln, things that he's written, letters, things that friends have written about Abraham Lincoln, or enemies, which are always more interesting.
Enemies, things people wrote about Lincoln who may not have liked him. There were a lot of people that didn't. Newspaper articles from the time. Those are the things that I look at first. If I find it in a secondary source, that means that some other author wrote and said it was true.
My rule of thumb is that I need to find it three other places before I can assume that what that particular author told me is absolutely true, which is a shame because sometimes we find really great anecdotes — a great story, and you realize that you've only found it once. If you can't verify it, you can't use it.
For me, I love it. Research really is an adventure. It's a discovery process. I'm always digging in. I never known what great little nugget, little gem I'm gonna uncover. It can be sometimes frustrating.
I like to actually go to the library, so when I was working on Eleanor Roosevelt , I went to the FDR library in Hyde Park. When I was working on The Lincolns , I spent a lot of time at the Abraham Lincoln Presidential Library and other small archives.
There's the Library of Congress that has all of the Lincoln papers. They've digitized them now and this is a beautiful source for students and young readers, young writers because you can see the primary source. You can see that primary document right online now.
You no longer have to take another author's word for it or read a book about it. You can actually go right to the source on the Library of Congress and read it in Lincoln's hand. If you're having trouble reading that faded document, you can always read the transcribed version, as well. It's just a fabulous resource.
That said, when you use resources on the internet, you have to be very careful about which ones you're using. It's hard. Even I have a hard time telling the difference between what's accurate and true and what is not.
I had 60 books by my desk for years, and I had so much that I decided to also try to do non-fiction for the first time. Shutting Out the Sky: Life in the Tenements of New York was that book. It follows the immigrant experience from 1880 to 1924 of when people came over from Eastern Europe and Italy. Then it talks about what life was like on the Lower East Side.
It's been very interesting for me to use that book in classrooms with children and also to have them look critically at the photographs. That's one of the things that I've been doing with kids a lot is have them get a sense of history by looking at the photographs and seeing what they might be able to tell.
I was recently in Lowell, Massachusetts, where I was born and grew up, and my second non-fiction longer book is called Up Before Daybreak: Cotton and People in America . There, you can actually see in the Lowell Historical National Park what a mill was like.
Those books tie together in a way of looking at aspects of our history that were very much important to children. Children were involved in the fields as enslaved workers, as sharecropping kids after the Civil War, and mill workers. I think that's a way into history for kids is to see what their lives might be like if they lived in a different time.
So I had had my third child. I'd been a stay-at-home mom, and, like, I had gotten an invitation to a high school reunion, and, you know, you get those things and it kinda makes you stop and think, and for that one, I thought, "You know, what have I not done that I always wanted to do?" And I realized I always wanted to write — try to write a children's book, and so I called up a friend of mine who had an MFA, and I said, "Well, you know, what should I do?" And she said, "Go to the Writers Center in Maryland. They have, you know, great programs," and so I took my first class with Mary Quattlebaum, who's a really awesome teacher, and it just kinda took off from there.
I think, you know, the hard part about being a mom when you're a writer is you kind of sometimes have this instinct to protect your characters, and that's really the last thing you wanna do. You really kind of wanna make their lives as difficult as you reasonably can for the sake of the story. I think having kids has been helpful in that you kind of have a sense of, you know, what a kid's life is like now, which is different from, you know, what my life was when I was growing up.
But at the same time, I try to respect their space. Like, I don't want them to feel like, "Oh, this happened, and it's gonna end up in Mom's book." So there's always kinda that line, or at least, you know, you have to ask permission. Like, is it okay if I put this, you know, fill in embarrassing incident in this book?
I do try to humanize the famous people from history, especially in my Lives of books, which are all about famous people — these icons from history — and what the neighbors thought of these famous people. Which is just sort of a way of saying these are the very nosiest things that I could find out about each person, that they weren't marble busts that you see on a piano somewhere, or in a library on the top shelf, all dead and moldy. These were real human beings with quirks and faults and interesting habits and different girlfriends and boyfriends and ways to spend their money and clothes and hair and underwear and little personality quirks and how they related to their children and their parents and just whatever I can find that makes them seem like real human beings. That's my goal.
Hi, I'm Marc Aronson, I'm an author of nonfiction books for middle grade and high school, and I teach at Rutgers in the School of Library and Information Science, and I have a doctorate in American History.
When I was growing up, I was always interested in history, I think partially because both of my parents were immigrants. My father came here in 1922, and my mother came in '39, just barely, barely escaping from Hitler. And so if your parents are immigrants, you know there's another story that's different from the story that's all around you. You know there's a past that's different from the present, but in some way connects to the present.
So I was always interested in figuring out those connections, linking those dots. I'm also an only child, and I think a very great author once said that only children are spies. And you're spies because you're in the world of adults, and you're always sort of half-overhearing things you're not supposed to hear. But then you have to try to make sense of them, you have to try to make sense of the clues. And I think in some way history to me always meant figuring out those clues, connecting those dots, connecting me to some world beyond me, the world of adults, the world of my parents' past, the world of Europe, the world of other times and places.
That always felt like a treasure to me, to make that connection. So I initially hoped to be an archaeologist. I was very, very influenced by a book called Gods, Graves and Scholars, by C. W. Ceram, which was an adult book about the great archaeologists, Schliemann discovering Troy, Sir Arthur Evans discovering the palace of Knossos in Crete. And that always seemed wonderful to me, it's what I wanted to do.
But there were maybe two issues. One was the issue that it sort of seemed like everything had already been found. All the good stuff was already known, I can't find Troy, it's been found! And so it was a little bit discouraging on that front. And then the other issue was that at my Bar Mitzvah, when I turned 13 and the rabbi was going to talk about my interest in archaeology, happened to be the week John Kennedy was assassinated. And so in a certain way, history interrupted my interested in the deeper past.
When I was an undergraduate, and actually when I returned years later to graduate school, I thought I would study medieval history. And I think that was because my grandfather was a rabbi, as were many, many, many, many, many, many prior parents and men. And so I was always very interested in how a religious world, a defined religious world meets the modern. Because that's what happened in my family, my father was an artist who left that world, defined religious world.
And so medieval history seemed like that same story, where you had a Europe defined by religion that started to break out in the Renaissance and started to move out of that. So I was always interested in those borderlines. But I think I was also interested in another borderline, and that's the borderline between childhood, adolescence, and adulthood. It's the same thing. It's leaving a closed-in community of shared beliefs and moving out into a wider world and a time of challenging beliefs and ideas.
I like to think that my books are unique. I have tried writing different kinds of books, but I've found that the field of biography has been really good to me. I love it because I am so nosy. I love writing about other people, digging up all of this information, like a detective, at the library. I try to make my books as fresh and as current, that real kids today would want to read them. I try to avoid the dated feel of the past, like making up dialogue - things like that. Everything that I write is very true, very accurate. I take old stories of famous people and try to put a fresh spin on them and make them new for kids today.
I like to think that my books do help kids remember famous people from history that they should remember. For example, in my book A Woman for President , which is the story of Victoria Woodhull, the first woman to run for president back in 1872 — this is somebody that most kids have never heard of, and yet she's really an interesting figure from American history. That's the kind of thing that I go after, stories from the past that I think kids should know about today.
Also the thing I love about writing for young people is that it demands that we are clear.
And very often, because we have a responsibility, you know when you write for adults you can assume prior knowledge. I say well I don't really have to explain that, they know it, they should know it or they could look it up. But when you're writing for young people, it's twofold. When you're writing for young people you have to, when I write for young people I assume they have little or no prior knowledge, but at the same time I try to write as if they're almost geniuses.
So explaining things in a way that doesn't say and let me explain this to you. Also I think when you write for young people you have to think about the difference between what you put on paper and what they read. One example I recall vividly when I working on Maritcha: A Nineteenth Century American Girl , I moved to the scene of the New York City Draft Riots where New York, it's the worst riot I think in the history of the nation.
And most of the rioters were Irish because they were among the poorest white people and when it came to the draft they were, they were among the people who suffered most from the draft because wealthy people could pay $300 and get out of the draft. So I thought oh my goodness, I don't want Black kids, white kids, anybody to think that Irish people are like monsters.
I wrote in the book that most of the firefighters and the police officers who tried to stop the riot were also Irish. Thankfully Maritcha recalled in her memoir that at one point when her parents who had sent the kids out of town before the riot began, were in their home an officer named Kelly came to them to try to stop people, said "I heard that you were attacked, I'm so sorry."
So you know you think about those things like what will kids pick up on and what will they kind of assume.
I write books for middle grade and for high school ages, and they are quite, quite different. And sometimes people ask me, "how come you write about archaeology, you write…" I'm working on a book on paleoanthropology, but I also write about J. Edgar Hoover and Robert Kennedy and Sir Walter Raleigh, and "why do you write about such widely varied topics," and I think, really, behind everything I do, I just love nonfiction.
It's actually a love affair. I get to be in love with what I am doing, because it's just so interesting. Why wouldn't you want to have a career which involves finding out questions you want answered, getting to answer them in interesting ways, trying to write about them beautifully and share them with young people? What isn't perfect about that, and so I guess to me, life is interesting.
What is nonfiction? I was just talking to 7th graders in Houston, and I was talking about history. And many times kids think "I'm not into history," and I say, "what is history? History is everything that human beings have ever done, as understood in every possible way by other human beings. How can you not find something in that that appeals to you?" I often begin discussions with young people when we talk abut what is history, I say, "Every single thing in your life is the beginning of a historical question.
"Why did you have cereal for breakfast? Why do you wear those shoes?" There's a great academic book on who invented the jump shot. If you think about it, basketball was invented in 1896 by James Naismith in Springfield, Massachusetts. Everything that happened on that court had to be invented. Therefore it has a history. So history is just, think of life as an advent calendar, where you open the door and behind each thing is a treasure, is a mystery.
Well, I get to open those doors and investigate those treasures, so I do think that beating behind everything I do is this love affair that I get to play out on the pages.
Oh, I've gotten to have all kinds of great experiences doing these books. I've made four trips to the Amazon. I swam in a tributary of the Amazon with pink dolphins, who came to know me every day. That was amazing. Amazing. I've also swum in the Black Water River tributary of the Amazon, in which you can't see anything. It's like you're swimming in space. You can't see anything around you. And one day I'd had some minor surgery on my foot, and I had a bandage on it, and someone came along and took that bandage right off. I have no idea who it was. Could've been an electric eel as long as a limousine, because I know there were a lot of electric eels there. We would see them. I know I washed my hair in a place that had a resident electric eel. My hair used to be straight. No, I'm just kidding. I've gotten to hike in the Alpine Mountains of the great Gobi in Mongolia. Pretty amazing. To research Quest for the Tree Kangaroo , I met with Nick Bishop and a scientist, Dr. Lisa Dabek, and our whole team to the cloud forest of Papua New Guinea. We were surely the only non-native people ever to set foot in that cloud forest at 10,000 feet.
That was amazing. And I've traveled in southeast Asia to all kinds of wondrous places. Sometimes you feel like you're in some kind of a dream. I remember the first night I woke up in a tent in the Gobi. And I got up and I was wandering around under the stars, and in the distance I saw some horses that were grazing. And I thought, oh how lovely. Those are really big horses.
And then I thought, they're really lumpy horses. They were camels! And they were just kind of sharing the desert with us. That was just great. So many wonders you get to see, and to see them, all you have to do is just go there. You know? And be ready. And the teachers will come out of the woodwork.
When Nick and I created "Scientists in the Field," what we were looking for was to be writing, not just about some animal, a bunch of facts about it, we wanted to provide some real drama. We wanted to take kids on a real, exciting, real-life expedition. And our books have narrative. And there wasn't a whole lot out there. Not only do we have a narrative, but we have these great heroes and heroines in our narratives, who I think are great role models for kids. Scientists— a lot of people who are working in science in the field today— didn't even like science when they were growing up because they thought it was a big book of answers you had to memorize, and not a process, and not an adventure, not exploring. But that's what it is. And in the field, as a scientist, you're really using so much more than science too, aren't you?
I mean, you're MacGyvering in the field. You're using everything you ever learned. And for me, to do these books, I've had to use my physical fitness skills. I've had to swim for hours. I've had to ride camels, ride horses, and elephants. I've had to learn foreign languages. And it really helps to know one foreign language. And boy, even if you don't learn the whole language, just being able to say hello in Bengali or Mongolian or talk pidgin, really makes people happy to see you.
All the stuff I learned as a Girl Scout, I've used in researching these books. And scientists need that. I think that field science or writing about field science is just one of the most fun and exciting and demanding and thrilling jobs you could ever have. I feel like I'm the luckiest person on Earth.
I always go to the library first thing, and of course I read all that I can about Mongolia if I'm going to write about the snow leopards, or New Guinea if I'm writing about tree kangaroos, or Bengali culture if I'm going to go to West Bengal. So, the research really does start in the library. And I try to see any films about my subject. But a lot of what we do, and scientists and field theory, is the science is unfolding in front of you. You couldn't get it in a book. So the story is really happening in front of you, and what you want to do is go to the field with your heart full of all the background you can get. But you also want to be very receptive to this very stuff that is gonna happen in front of you. Maybe for the first time ever, anywhere.
And it invariably does, because the universe is just so full of gifts for us. And the teachers are going to come out of the woodwork and show us the way.
My objective, and I've said from the very first, is to write across the curriculum, and to write across the age spectrum. Occasionally I'll write a "I can read" book for the very young. I'd also like to think that I'm helping to create another genre which is adult picture books.
I happen to agree with you, I think some of my books really are intended for adults or at least can be appreciated by adults as well as YA or the YA high school audience. And you know, I'm trying to write about every subject under the sun, math teachers and sciences teachers come up to me and say, I'm sorry math and science it's, they're like oil and water to poetry. I said not to me, I've written a book called Arithmetickle , I've written a book called Edgar Allen Poe's Pie where I put classic poems into math puzzlers.
There's nothing under the sun you can't write a poem about, nothing. And it really bugs me. I heard this today at the school I spoke at, one of the teachers said this and he said it with almost a certain amount of pride, it was too bad because he used the term, and this is to me it's unfortunate, two words that I think are the worst words in the English language when put together: Poetry and unit.
When I hear a teacher talk about a poetry unit, I know that he or she is going to spend maybe 3 or four days at poetry and then thank the lord it's over, we can move onto something really important. But to me, poetry ought to be an everyday experience for every child, and you can do it with DEAR, Drop Everything and Read, take five minutes, you can.
I try to encourage principals at elementary schools, you should be reading a poem every day on morning announcements. It would take fifteen to thirty seconds, you would have no end to volunteers, teachers, students, custodial staff, secretaries, everybody would want to be on it.
Billy Collins actually came up with that idea it's called, "Poetry 180" for 180 days in the school year, he came up with that as the US Poet Laureate, but I wrote to him in fact, I said, "Why didn't you include elementary schools? That's such a wonderful idea." I think it should also be done for elementary schools.
I choose the photographs, or take the photographs for my books, even before I begin writing them. I know the kinds of images that I'm looking for. I choose the images either from a source such as NASA; or Jet Propulsion Laboratory, if it's outer space; or scientists who have been studying wolves in the field for many years. And these photographs that I choose, I winnow through them – I go through them and choose the images which are the most striking, the most arresting to me, because I'm almost childlike in the sense that I know what interests me, and if it interests me, again, I think it might interest the kid.
And after I get the photographs, I do a thumbnail of the book, and I sort of design the book before I even begin writing it. I know that on this spread we're going to be talking about a particular thing, and I have two or three photographs which I know will be used on that page. And all of this stuff goes into the editor – the photographs and my text – and what the designer does is decide whether to use the photograph on one page or another, or to spread it across the back of the text, but the pages stay together. And all of the books that I write are not written as individual pages. You can read any of my books from beginning to end without the pictures, because it tells a story. And I think that that's very important, particularly in a book on photographs. I want the kids to be drawn into the book, and I want them to read it from beginning to end.
There are a few reasons that I wanted to tell Matthew Henson's story in I, Matthew Henson . First of all, because he did a great thing. He accompanied Commander Perry to the North Pole in the 1909 expedition that was at that time viewed as the most successful expedition to the North Pole. Secondly, he's African American and I do tend to focus on African Americans in my work. He's a Marylander and I'm from Maryland. So those are three reasons that I wanted to focus on him.
Also, the centennial of the expedition is coming up in 2009 so I wanted to do a work that would mark the centennial of the 1909 North Pole Expedition. Matthew Henson, as I said, was born in Maryland and he was orphaned at an early age and wound up walking to Baltimore's Harbor because he worked in a restaurant and had heard sailors talk about the ships coming and going, and he wanted to be a sailor.
He walked to the harbor and found work as a sailor, traveled around the world for several years before his captain died, and he wound up as a clerk at a story in Washington — grounded, so to speak. He was working as a clerk at this men's haberdashery when Commander Perry came in, buying hats for this Nicaraguan expedition. It so happened that Perry also needed a manservant and he inquired of the owner, and the owner recommended Matthew Henson for the job.
Matthew Henson signed on right away. When he got to Nicaragua, he proved himself to be really helpful to Perry. He was really meant to just be cooking and laundering Perry's shirts, but when the chain man fell ill on the expedition, Henson became the chain man. From that point on, he became indispensable to Perry and accompanied him later on the North Pole expedition.
I wanted to write the book, Birmingham, 1963 because, although the story of the bombing of Sixteenth Street Baptist Church had been covered in other children's books about the Civil Rights movement, there had not been a book devoted entirely to that tragic event which claimed four young girls' lives.
The girls were ages 11 to 14 who were killed in the bombing. Because the event itself was so jarring, I wanted the book to be illustrated with photographs. Photographs make documentary history more real to kids so the book is illustrated with photographs.
On the verso page, there's a photograph from the Civil Rights Movement and on the recto page, there's always a photograph of some commonplace item from a girl's life in the 1960's. On the recto page, there might be a pair of patent leather shoes, some records, 45's as they were called, berets or jacks, things that a girl might have in her life at that time.
History is only relevant to the extent that it is made personal so I let the poem be in the voice of a ten-year-old girl — someone who happened to be experiencing what would be in the life of a ten-year-old, a pivotal event. She was experiencing her tenth birthday which I can remember for me was a big deal because I got into double digits.
On this day when she's marking her tenth birthday and was also to present, perform in the Youth Day program at church, this tragic event happens which forever mars that day in her eyes. She sees her father cry for the first time. She sees the bomb claim the lives of four girls whom she looked up to — they were older than she.
She sees her city kind of torn apart by violence in the aftermath of the bombing, and can't understand why. The girls' story is what is really one poem in the book, but then the book itself ends with four poems it attributes to the girls who actually died in the bombing. I wanted to end by calling their names, recognizing them, paying tribute to them.
So now, what can parents do? I think one of the challenges for parents is that typically the parent most involved with the child in reading is the mother, and that mother may not think of herself as liking nonfiction.
She may particularly recall books she loved as a child that she's so eager to share with her children, or she may have a special feeling about what fiction offers, and it is absolutely, kids will continue to read many wonderful novels in school.
I think that mother may not recognize how much nonfiction she actually reads. I mean, if we add self-help and diet into the world of nonfiction, I actually think… we know adult males read more nonfiction than fiction, but I think if we add the full set of categories of nonfiction, I think adults in general read more nonfiction than fiction. But the second thing is, so much really good upper elementary, middle school, and now YA nonfiction is being written, I think those same parents will come to discover this is a literature they had never seen.
That they did not know that books like this existed, because their own memory, much as they have this treasured memory of Judy Blume or the book that spoke to them so, or Harriet the Spy or Wrinkle in Time that spoke so perfectly, may well have experienced nonfiction through those very textbooks that we're moving away from or from a teacher whose dry recitation of facts killed whatever interest that parent may have had in nonfiction.
I think the books that parents will find are much richer than that, and there's one wonderful, wonderful hidden truth about nonfiction for younger readers, and I mean K-12, the entire spectrum. I was on a listserv recently where we were talking about nonfiction for this age, and a British publisher came on the listserv and he said, "You know, you have something in America that exists nowhere else in the world," and that is we have these handcrafted nonfiction books that are by single author that are not a series, in which the author picks the photos and the author works on design.
So that means that our books, from picture book to 12th grade, are made with the same care as a 32-page picture book, where we the author are working on where does the text go, where does the art go, how does the page turn work, how can we create an immersive experience so that the reader is taken into the world we're discussing, rather than being lectured at about that world.
And this does not exist in any other country. In other countries, there is series nonfiction, which kind of takes a set of familiar topics and may be beautifully illustrated, but is not an individual creation, and I hope those parents, as they start to look at our books, will recognize that craft, which is the same kind of craft that goes into fiction, where one author has a story she wants to tell.
And moving further on that, adult nonfiction isn't illustrated. Coffee table books are, or you have a biography which has a set of black-and-white photos in the middle of the book. So they as adult readers may not recognize this wealth of illustration, that… I always think illustration is the wrong word, because illustration means I say "sunrise," I show a picture of a sunrise.
This is immersion. This is where we're using real archival images to be like a diorama in a museum. And I'm very proud of us for doing that.
What's the evidence, not in your feeling, but in the text? Show me where the text says that, that I can prove your argument, make an argument, and then this idea of point of view, and this gets to what's so important and exciting about the Common Core, the Common Core from 5th grade on is having your people understand that all nonfiction has a point of view. That is not to say that it's all relative, everyone has a point of view as in it's all the same.
Maybe the Earth is flat. No, it's not saying that. What it is saying, however, is when we look at any nonfiction, whether it's an encyclopedia entry or a vitriolic op-ed, there is a person who wrote it, and that person wrote it from a particular stance. They had an objective, they had a voice, they had a reason for writing about it in that way. And so when you look at nonfiction, it's not as if there is this perfect truth out there that we channel and absorb and regurgitate.
There are arguments. There are contentions. There are points of view that we come to recognize, that we juxtapose one against the other, that we compare and contrast, and that out of that process we begin to develop our own argument, our own contention. Well, where this is going to relate to parents, and I think this is so important. Under Common Core, in elementary school, 50% of the reading across all subjects is non-fiction. In middle school that becomes 55%, and by high school it's 70%.
That means your English Language Arts class, or in elementary school your homeroom class, is reading nonfiction, but not nonfiction by topic, who were the pilgrims, who was Pocahontas, any of those kind of identify and define questions, but rather to read it with the same texture and complexity that you might have read a novel, that you might have read The Giver in one year or Maniac Magee in another year.
You're going to try to look at voice, point of view, writing style, use of evidence with the same richness that you have also and will continue also to do with novels. That also means that you won't be, quote, "covering" as much. You can't possibly get from Plato to NATO if you're going to stop, look, inquire, think. Now, there are many wonderful things about this if it's done well, and if it's done well of course is the question.
I think that like introducing all books in the classroom, the best thing you can do is read from it. Five minutes, a chapter, something that will hook, hook kids in. Hopefully the author will have done that for you in the introduction, that's really, it's either that way, you don't have to think. But if they haven't, to find that segment of the book that you can read, get them excited, and then put it down and see who you can get to pick up the book.
I think getting kids excited about any book has to do with introducing, doing good book talking, and then allowing their natural curiosity to take them into subject matters. There are so many children who prefer to read what is true, they really want to know, is this based on fact? I always say I came from a family where they never let truth get in the way of a good story.
Okay, they were just, they were outrageous liars actually, if truth be old. And even from childhood on, I really said, I was always sort of, is that true, do we, is there any evidence that fact's true? It was never true with my family, I mean they were always just you know, stringing me along in some fabulous storytelling mode.
And I think that, you know, I really grew to love narrative, I love narrative non-fiction now. I read it as an adult because I really want to know what went on in our world and I think that's a natural, just a natural part of childhood, you want to know what's happened. So somebody just needs to kind of pull you in a little bit and not over-sell it and not make it an assignment, you know, not make it tedious and dull and boring. Because we have some of the best writing right now in narrative non-fiction that I think we have ever seen. It's certainly in my time in 40 years, we've just got some fabulous writers who are doing great, great work.
I think one of the big necessities of the Common Core is that the librarian, whether school or public, and the teachers have to get back together. I think they've been out of touch, the teachers have been overwhelmed, they've been dealing with testing and NCLB, the librarians very often suffer from the stubbed-toe complex, like I tried, she didn't listen, why bother? That can't work.
Because the biggest problem we're seeing in the teachers is not so much that they're resistant or want the right answer, it's they don't know the books.
They know fiction, or they can know fiction or they know what's around or they know the book they used last year or the teacher down the hall did. They do not know nonfiction. They don't even know that it exists in these wonderful forms. The librarians do know those books, or at least they're trained to know how to know. They know the Orbis Pictus Award comes from NCTE. They know there's the NCSS-CBC list of notable trade books.
They know about the Sibert. They know about the Young Adult Nonfiction Award. So they can be the resource, to come to this, you should say, "let's build a cluster." For example, last year Candace Fleming came up with a new Amelia Earhart book, which had a very innovative structure, uncovered some new facts about Amelia Earhart. Put that next to two or three other Amelia Earhart books, not as one's right and one's wrong, how are they different? How could they be different? And think about this. Have the teacher work with the kids; how can nonfiction be different? How could it be that… it can be different…
In the old days it couldn't be different, 'cause there was a right answer. In the new days they can be different, 'cause there's a point of view. Just as, what I always say when I do school visits, or what I sometimes say is, if you hear a rumor in the school, X did Y, do you necessarily believe it? Maybe you do. Or maybe you ask your other friend "do you think that really happened?" You gather evidence. You hear stories around you all the time. You try to figure out which make sense, which don't.
That's the same thing we're doing with our books and in our nonfiction.
Finding nonfiction right now is truly a challenge, because in B&N there is almost no nonfiction, and what's there is either sort of Eyewitness, very kind of lavish color books, or a few very standard and crammed women's history, African-American history in February, you know, some topics, holidays around the world, whatever. Biography series.
And the problem in libraries is while libraries do, in fact, buy award-winning books, good books, the shelves are so overstuffed, and so overstuffed very often with books that have been bought for curricular reasons, it's hard to find. And I think a parent has to do a few things, or a teacher. One, talk to the librarian. Talk to someone who knows. Two, start to pay attention as you and a child you're with makes their way through a stack, what kind of works for this child or this subject.
One thing I've often thought is kind of interesting: Young readers do author studies. It's a very common thing that's done from 6th grade on. They almost never do author studies on nonfiction authors. The assumption is almost as if, again, the topic defines the book, not the writer. Why? Writers have styles. Nonfiction writers choose to write… Kathleen Krull writes witty books. Her books are different for someone else who would do 50 inventors or painters or composers.
She has a style. And some authors, as I do, have more than one style. So I think that you should come to recognize, does your child like a Russell Freedman book? Does that work for your child? Well, there are a lot of Russell Freedman books. So you start, just as you would do with fiction. Does your child like Lois Lowry? Well, there's other… The Giver isn't the end of her writing.
And so I think you pay attention to what's a kind of book. And think that something I've been talking about is, in fiction we have a very sophisticated sense of genre. There are many subgenres. In nonfiction we have three. Biography, memoir and everything else. And I think we have to start to develop, as librarians, as teachers and parents, what's the subgenre my child likes? Does my child like historical mysteries?
Does my child like historical detective stories? Does my child like to read about scientists? Is my child fascinated with math? I think math is the area we publish, is the worst. We have math completely as a set of exercises, not as intellectual exploration. As far as I know, there's one book, Hans Magnus Enzensberger's The Number Devil , originally written in German, is the only kid/adult book that makes math exciting as an intellectual journey.
So I think we need to start to… you need — you teacher, you parent — need to start to figure out which of these kinds of nonfiction is working for your child, and then talking to the librarian. I would also add, as kids get into teen age, there's a whole other subset of nonfiction they need which is the same as a how-to.
How to get a summer job, how to do well on the SATs. We already have the sort of "your body's changing," diet kind of stuff, and also sexuality, etc. But I think recognizing that that's part of the nonfiction world your kid may be drawn to, because they need advice, just as we adults need advice. So it is daunting. It is daunting, but I think that sort of exploratory mode, and I would say begin exploring in the library.
My biggest concern with nonfiction for children is that I don't write down to children. I don't think I should use baby words. If they have any questions, they can ask their teachers or parents.
I want to make nonfiction visually exciting, but it's sort of natural for me to do that. I mean I love bright colors, and I love doing my artwork. But when I'm plotting out a book, because of my graphic background and because of the television background, I can sort of visualize while I'm writing what is going to be on each page. Mentally, I can sort of see an image in my head of what is going to be on each page. And I don't want it to be boring. I want it to be visually exciting. I will never do a topic that I think is dull or uninteresting. It has to really be something that I want to dig into and be curious about.
Sometimes publishers will call up with ideas, and I say, "Are you crazy? I don't want to do that." And then I'll talk at schools, and some of the kids will come up with great ideas. So, my ideas come from a lot of different places – from publishers, from my husband, from my kids, from school kids. And sometimes I actually come up with an idea myself. So, my ideas come from a lot of different places, and it has to be something that is exciting to me. And if it's exciting to me, it comes out in the book. It just merges into the book.
I think there are many needs nonfiction meets. For example, for some readers, and at some times, they actually do just want the facts. When my sons and I look at the box score of a basketball game or a baseball game, we don't necessarily want flowing prose, we want to know who got how many hits, what's the final score, what does this do to so-and-so's batting average or their place in the rankings, and I think there are readers who really, their favorite thing about nonfiction is accumulating facts.
It's a form of collection, just like other people like to collect Yu-Gi-Oh! Cards or other things that they collect. And so I think we have to recognize that there is a kind of excellence in nonfiction that's pure facts. We also know, and it's no secret to any parent or teacher, that there's a whole subset of kids who love books of records. And it is interesting to know fastest, longest, oldest, quickest, most expensive, all that. It's fun.
My work for Capstone I think is what built me into a children's author. Writing non-fiction for children, particularly that type of nonfiction, is incredibly difficult work, because first of all you have to research the heck out of it because they have to be correct.
You also have to, you have all kinds of limitations to how you can write the thing. You have all kinds limitations on your vocabulary choice. You have all kinds of limitations on how long your paragraphs can be. But then your books also have to be engaging, they have to be factual and they have to be funny.
So it's like nonfiction haiku with jokes. It's really hard. But boy, oh boy, did that hone a lot of skills for me.   
And it was great work for me, because I'm a curious person. I love calling scientists and finding out what they're doing. I love learning about that guano that was cool for me. I love learning about the history of the sewer system, because the history of the sewer system by the way is amazing, because once a culture, and this knowledge has like come up independently of the other places and they would figure it out and as a result their civilization would flower and then eventually it would get lost.
But the thing is, the reason why their civilization would flower was because once they could figure out that if they had clean water to drink and they were able to get rid of all of the gross germs and everything else from our leavings, then suddenly their babies didn't die of dysentery or diarrhea or disease. So their babies didn't die. And then also their kids were not fighting diseases all their entire childhoods so their children were getting bigger and stronger. Their brains were more developed, because they were able to hold onto more of their own nutrition.
And so their brains were developed in a better way. And so suddenly they had better engineers. They had better philosophers. They had better soldiers and stronger soldiers. They had better laborers and stronger laborers. And suddenly they were Rome, right, and take over the world. And in fact, you know, when the barbarian hoards came in to Rome and sacked it, they did two things, they knocked out the sewer system and they knocked out the aqueducts and they brought Rome to its knees.
The sewer system was so important to Rome that they even had a goddess of the sewers, Cloacina. And there was like this two week festival in her honor every single year, because they knew that like this was important stuff. But also the Indis people in what is now Northern India, they had indoor flushing toilets and a modern sewer system back in 4000 BC. So this knowledge has sort of come up. It was so fascinating. I loved learning that. It was so cool.
I learned all about how to maintain water. I learned all about sweat that a human being can run down any animal on earth except for a horse, even a cheetah, because most animals will overheat and we don't. We can run for days. We don't like to, we would prefer not, but we can. We literally are built for it. Pretty nuts, huh?  I love that. I love learning stuff.
In the classroom
A quick guide to selecting great informational books for young children
Exposing children to a variety of informational text will stimulate development of background knowledge , vocabulary , and comprehension skills. In this article, take an imaginary trip to a children's museum and learn how to choose quality, high-interest informational books for young readers. A Quick Guide to Selecting Great Informational Books for Young Children
What teachers need to know about the "new" nonfiction
Children's nonfiction picture books is a genre that is exploding in both quality and quantity. Recent nonfiction books reveal an emphasis on the visual, an emphasis on accuracy , and an engaging writing style. Suggestions are included for choosing and using nonfiction picture books in the classroom. What Teachers Need to Know About the "New" Nonfiction
Five kinds of STEM-themed nonfiction books for kids
It's a great time for children's nonfiction! In recent years, these books have evolved into five distinct categories. Learn more about the characteristics of traditional nonfiction, browse-able nonfiction, narrative nonfiction, expository literature, and active nonfiction. Five Kinds of STEM-themed Nonfiction Books for Kids
Teaching nonfiction: articles for educators
From Melissa Stewart, a children's writer and enthusiastic advocate for encouraging kids to read more nonfiction and supporting educators in teaching with nonfiction books. Teaching Nonfiction: Articles for Educators (opens in a new window)
Building world knowledge: motivating children to read and enjoy informational text
Exposing young children to informational text early on can help them to handle the literacy demands of fourth grade and beyond. Practical instructional techniques can be used to promote understanding and enjoyment of informational texts. The three techniques described here — Text Impression, Guiding Questions, and the Retelling Pyramid — can help children become familiar with the language and structure of non-fiction books. Building World Knowledge: Motivating Children to Read and Enjoy Informational Text
Implementing the text structure strategy in your classroom
Learn how to implement a research-based text structure strategy that infuses text structures at every step of reading comprehension instruction, beginning with the introduction of the lesson, previewing of text, selecting important ideas, writing a main idea , generating inferences, and monitoring comprehension. Implementing the Text Structure Strategy in Your Classroom
Guiding students through expository text with text feature walks
The text feature walk guides students in the reading of text features in order to access prior knowledge , make connections, and set a purpose for reading expository text. Results from a pilot study illustrate the benefits of using the strategy, and practical suggestions for implementation are offered. Guiding Students Through Expository Text with Text Feature Walks
Using compare-contrast text structures with ELLs in K-3 classrooms
This article explains (a) how to teach students to identify the compare-contrast text structure, and to use this structure to support their comprehension, (b) how to use compare-contrast texts to activate and extend students' background knowledge, and (c) how to use compare-contrast texts to help students expand and enrich their vocabulary. Although these strategies can benefit all young learners, the compare-contrast text structure is particularly helpful to ELL students. Compare, Contrast, Comprehend: Using Compare-Contrast Text Structures with ELLs in K-3 Classrooms
Increasing ELL student reading comprehension with nonfiction tText
One of the most important skills students learn as they transition into middle and high school is how to get information from a nonfiction text. This skill can be especially challenging for ELLs, who may not have had much experience working independently with expository texts. This Bright Ideas article offers ways that teachers can help ELLs work effectively with nonfiction texts and includes strategies for introducing components, structure, and purpose of expository texts. Increasing ELL Student Reading Comprehension with Nonfiction Text
Introducing science concepts to primary students through read-alouds
This study of first and second graders looked at teacher-led read-alouds as a way to introduce science concepts. Results suggest that multiple exposures to a related concept across different stories gave students more time to build a mental representation of important ideas. This evidence suggests that moving beyond a single text as a source for building students' understanding is an important instructional approach. Introducing Science Concepts to Primary Students Through Read-Alouds: Interactions and Multiple Texts Make the Difference
A primary grade science unit using the Language Arts/Literacy Common Core State Standards
With the Common Core, literacy is intentionally taught within content areas. See what a CCSS mini-thematic unit in science might look like for children in the primary grades. A Primary Grade Science Unit Using the Language Arts/Literacy Common Core State Standards
Liked it? Share it!
50 Short Nonfiction Books You Can Read in a Day (Or Two)
Sarah Ullery
Sarah suffers from chronic sarcasm, and an unhealthy aversion to noise. She loves to read, and would like to do nothing else, but stupid real life makes her go to work. She lives in the middle of a cornfield and shares a house with two spoiled dogs and a ton of books.
View All posts by Sarah Ullery
I warn you, if you bore me, I shall take my revenge. —J.R.R. Tolkein
Team of Rivals: The Political Genius of Abraham Lincoln is an excellent book. I have no doubt. But by the time you're done reading all 916 pages, there's a real chance you'll have developed carpal tunnel in your wrists.
Big books are heavy! They take FOREVER to read. And you know there's going to be boring parts. Nonfiction is intimidating enough without the extra worry of physical pain that might be associated with reading it.
That's why it's nice to have a good selection of short nonfiction books on your TBR. Books that are easy on the wrists. Books that get to the point and stay on point without the requisite "boring parts" of larger books. Books that can be read in a day (or two). Books that are fun, but leave you feeling like a better person or better reader for having read them.
Nonfiction does not have to be long to be important. In fact, many of the titles I've listed below are the absolute best nonfiction books I've ever read. All of the books (except one) are under 300 pages, and the books closer to the 300 page mark are so absorbing and fast-paced they can be read in a single sitting. I've also included graphic memoirs and other graphic nonfiction that can be read quickly. Nonfiction can be just as fun as fiction as long as you find a subject that interests you, and don't feel bogged down by an endless number of pages.
I like my books short too! So let's share the love…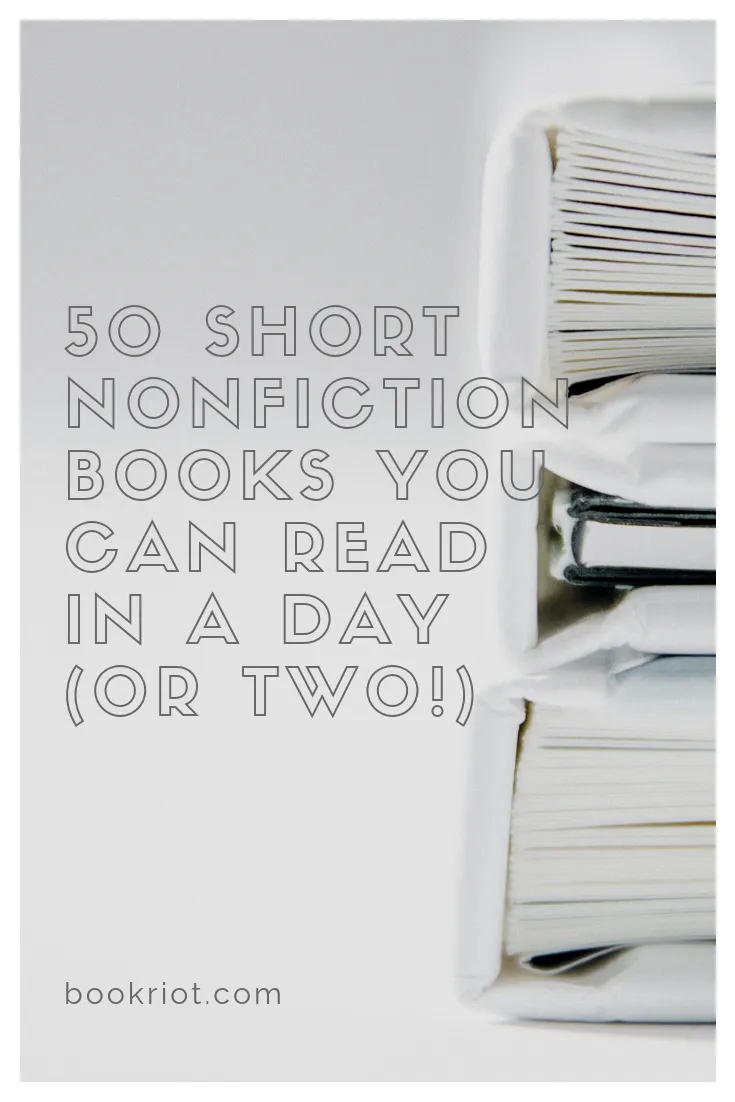 Short Nonfiction Books Under 100 pages
Notes on nationalism by george orwell (52 pages).
"In this essay, Orwell discusses the notion of nationalism, and argues that it causes people to disregard common sense and become more ignorant towards factuality. Orwell shows his concern for the social state of Europe, and in a broader sense, the entire world, due to an increasing amount of influence of nationalistic sentiment occurring throughout a large number of countries."
Letters to a Young Poet by Rainer Maria Rilke (80 pages)
"In 1903, a student at a military academy sent some of his verses to a well-known Austrian poet, requesting an assessment of their value. The older artist, Rainer Maria Rilke (1875–1926), replied to the novice in this series of letters—an amazing archive of remarkable insights into the ideas behind Rilke's greatest poetry."
On the Duty of Civil Disobedience by Henry David Thoreau (48 pages)
" Civil Disobedience argues that citizens should not permit their governments to overrule their consciences, and that they have a duty to avoid allowing their acquiescence to enable the government to make them the agents of injustice. Thoreau was motivated in part by his disgust with slavery and the Mexican-American War, but the sentiments he expresses here are just as pertinent today as when they were first written."
Lifeboat No. 8: An Untold Tale of Love, Loss, and Surviving the Titanic by Elizabeth Kaye (70 pages)
"One hundred years after that disastrous and emblematic voyage, Elizabeth Kaye reveals the extraordinary, little-known story behind one of the first lifeboats to leave the doomed ship."
We Should All Be Feminists by Chimamanda Ngozi Adichie (53 pages)
"With humor and levity, here Adichie offers readers a unique definition of feminism for the twenty-first century—one rooted in inclusion and awareness."
The Art of War by Sun Tzu (72 pages)
"Twenty-Five Hundred years ago, Sun Tzu wrote this classic book of military strategy based on Chinese warfare and military thought. Since that time, all levels of military have used the teaching on Sun Tzu to warfare and civilization have adapted these teachings for use in politics, business and everyday life. The Art of War is a book which should be used to gain advantage of opponents in the boardroom and battlefield alike."
Africa's Tarnished Name by Chinua Achebe (56 pages)
"Electrifying essays on the history, complexity, diversity of a continent, from the father of modern African literature."
Short Nonfiction Books Under 200 pages
Difficult women: a memoir of three by david plante (184 pages).
" Difficult Women , the book with which David Plante made his name, presents three portraits—each one of them as detailed, textured, and imposing as the those of Lucian Freud—of three extraordinary, complicated, and, yes, difficult women, while also raising intriguing and in their own way difficult questions about the character and motivations of the keenly and often cruelly observant portraitist himself."
What I Talk About When I Talk About Running by Haruki Murakami, Philip Gabriel (translator) (188 pages)
"While training for the New York City Marathon, Haruki Murakami decided to keep a journal of his progress. The result is a memoir about his intertwined obsessions with running and writing, full of vivid recollections and insights, including the eureka moment when he decided to become a writer. By turns funny and sobering, playful and philosophical, here is a rich and revelatory work that elevates the human need for motion to an art form."
Tell Me How it Ends: An Essay in Forty Questions by Valeria Luiselli (128 pages)
"Structured around the forty questions Luiselli translates and asks undocumented Latin American children facing deportation, Tell Me How It Ends (an expansion of her 2016 Freeman's essay of the same name) humanizes these young migrants and highlights the contradiction of the idea of America as a fiction for immigrants with the reality of racism and fear both here and back home."
The Fire Next Time by James Baldwin (106 pages)
"At once a powerful evocation of James Baldwin's early life in Harlem and a disturbing examination of the consequences of racial injustice, the book is an intensely personal and provocative document. It consists of two 'letters,' written on the occasion of the centennial of the Emancipation Proclamation, that exhort Americans, both black and white, to attack the terrible legacy of racism."
Women and Power: A Manifesto by Mary Beard (115 pages)
"At long last, Mary Beard addresses in one brave book the misogynists and trolls who mercilessly attack and demean women the world over, including, very often, Mary herself. In Women & Power , she traces the origins of this misogyny to its ancient roots, examining the pitfalls of gender and the ways that history has mistreated strong women since time immemorial."
Tao Te Ching by Lao Tzu (160 pages)
"The Tao Te Ching , the esoteric but infinitely practical book written most probably in the sixth century BC by Lao Tsu, has been translated more frequently than any work except the Bible. This translation of the Chinese classic, which was first published twenty-five years ago, has sold more copies than any of the others. It offers the essence of each word and makes Lao Tsu's teaching immediate and alive."
The Origin of Others by Toni Morrison (114 pages)
"America's foremost novelist reflects on the themes that preoccupy her work and increasingly dominate national and world politics: race, fear, borders, the mass movement of peoples, the desire for belonging. What is race and why does it matter? What motivates the human tendency to construct Others? Why does the presence of Others make us so afraid?"
Why I Write by George Orwell (120 pages)
"Whether puncturing the lies of politicians, wittily dissecting the English character or telling unpalatable truths about war, Orwell's timeless, uncompromising essays are more relevant, entertaining and essential than ever in today's era of spin."
The Ethics of Ambiguity by Simone de Beauvoir (162 pages)
"In The Ethics of Ambiguity , Madame de Beauvoir penetrates at once to the central ethical problems of modern man: what shall he do, how shall he go about making values, in the face of this awareness of the absurdity of his existence? She forces the reader to face the absurdity of the human condition and then, having done so, proceeds to develop a dialectic of ambiguity which will enable him not to master the chaos, but to create with it."
The Chibok Girls: The Boko Haram Kidnappings and Islamist Militancy in Nigeria by Helon Habila (128 pages)
"On April 14, 2014, 276 girls from the Chibok Secondary School in northern Nigeria were kidnapped by Boko Haram, the world's deadliest terrorist group. Most were never heard from again. Acclaimed Nigerian novelist Helon Habila, who grew up in northern Nigeria, returned to Chibok and gained intimate access to the families of the kidnapped to offer a devastating account of this tragedy that stunned the world. With compassion and deep understanding of historical context, Habila tells the stories of the girls and the anguish of their parents; chronicles the rise of Boko Haram and the Nigerian government's inept response; and captures the indifference of the media and the international community whose attention has moved on."
The Girl Who Drew Butterflies: How Maria Merian's Art Changed Science by Joyce Sidman (160 pages)
"One of the first naturalists to observe live insects directly, Maria Sibylla Merian was also one of the first to document the metamorphosis of the butterfly. In this visual nonfiction biography, richly illustrated throughout with full-color original paintings by Merian herself, the Newbery Honor–winning author Joyce Sidman paints her own picture of one of the first female entomologists and a woman who flouted convention in the pursuit of knowledge and her passion for insects."
Teaching a Stone to Talk by Annie Dillard (177 pages)
"Here, in this compelling assembly of writings, Pulitzer Prize-winning author Annie Dillard explores the world of natural facts and human meanings."
The Descent of Man by Grayson Perry (151 pages)
"Grayson Perry has been thinking about masculinity—what it is, how it operates, why little boys are thought to be made of slugs and snails – since he was a boy. Now, in this funny and necessary book, he turns round to look at men with a clear eye and ask, what sort of men would make the world a better place, for everyone?"
Crapalachia: A Biography of a Place by Scott McClanahan (169 pages)
"When Scott McClanahan was fourteen he went to live with his Grandma Ruby and his Uncle Nathan, who suffered from cerebral palsy. Crapalachia is a portrait of these formative years, coming-of-age in rural West Virginia."
Heart Berries by Terese Marie Mailhot (143 pages)
" Heart Berries is a powerful, poetic memoir of a woman's coming of age on the Seabird Island Indian Reservation in the Pacific Northwest. Having survived a profoundly dysfunctional upbringing only to find herself hospitalized and facing a dual diagnosis of post traumatic stress disorder and bipolar II disorder; Terese Marie Mailhot is given a notebook and begins to write her way out of trauma."
Zen in the Art of Writing: Releasing Creative Genius Within You by Ray Bradbury (158 pages)
"Zen in the Art of Writing is more than just a how-to manual for the would-be writer: it is a celebration of the act of writing itself that will delight, impassion, and inspire the writer in you. Bradbury encourages us to follow the unique path of our instincts and enthusiasms to the place where our inner genius dwells, and he shows that success as a writer depends on how well you know one subject: your own life."
A River in Darkness: One Man's Escape From North Korea by Masaji Ishikawa, Risa Kobayashi (159 pages)
"In this memoir translated from the original Japanese, Ishikawa candidly recounts his tumultuous upbringing and the brutal thirty-six years he spent living under a crushing totalitarian regime, as well as the challenges he faced repatriating to Japan after barely escaping North Korea with his life."
Man's Search for Meaning by Viktor E. Frankl (165 pages)
"Psychiatrist Viktor Frankl's memoir has riveted generations of readers with its descriptions of life in Nazi death camps and its lessons for spiritual survival."
The Cost of Living: A Working Autobiography by Deborah Levy (144 pages)
"The Cost of Living explores the subtle erasure of women's names, spaces, and stories in the modern everyday. In this 'living autobiography' infused with warmth and humor, Deborah Levy critiques the roles that society assigns to us, and reflects on the politics of breaking with the usual gendered rituals. What does it cost a woman to unsettle old boundaries and collapse the social hierarchies that make her a minor character in a world not arranged to her advantage?"
Short Nonfiction Books Under 300 pages
Ain't i a woman by bell hooks (205 pages).
"A groundbreaking work of feminist history and theory analyzing the complex relations between various forms of oppression. Ain't I a Woman examines the impact of sexism on black women during slavery, the historic devaluation of black womanhood, black male sexism, racism within the recent women's movement, and black women's involvement with feminism."
Can You Tolerate This? By Ashleigh Young (256 pages)
"A dazzling – and already prizewinning – collection of essays on youth and aging, ambition and disappointment, Katherine Mansfield tourism and New Zealand punk rock, and the limitations of the body."
The Terrible: A Storyteller's Memoir by Yrsa Daley-Ward (224 pages)
"From the poet behind bone , a lyrical memoir—part prose, part verse—about coming-of-age, uncovering the cruelty and the beauty of the wider world, and redemption through self-discovery and the bonds of family."
First They Killed My Father: A Daughter of Cambodia Remembers by Loung Ung (238 pages)
"From a childhood survivor of the Cambodian genocide under the regime of Pol Pot, this is a riveting narrative of war crimes and desperate actions, the unnerving strength of a small girl and her family, and their triumph of spirit."
Birds Art Life: A Year of Observation by Kyo Maclear (240 pages)
"A writer's search for inspiration, beauty, and solace leads her to birds in this intimate and exuberant meditation on creativity and life—a field guide to things small and significant."
Teaching Community: a Pedagogy of Hope by bell hooks (200 pages)
"Teaching Community tells us how we can choose to end racism and create a beloved community. hooks looks at many issues—among them, spirituality in the classroom, white people looking to end racism, and erotic relationships between professors and students. Spirit, struggle, service, love, the ideals of shared knowledge and shared learning—these values motivate progressive social change."
The Architecture of Happiness by Alain de Botton (280 pages) (it has pictures!)
"The Architecture of Happiness starts from the idea that where we are heavily influences who we can be, and it argues that it is architecture's task to stand as an eloquent reminder of our full potential."
Voices From Chernobyl: The Oral History of a Nuclear Disaster by Svetlana Alexievich (236 pages)
"On April 26, 1986, the worst nuclear reactor accident in history occurred in Chernobyl and contaminated as much as three quarters of Europe. Voices from Chernobyl is the first book to present personal accounts of the tragedy."
Havana Real: One Woman Fights to Tell the Truth About Cuba Today by Yoani Sanchez (256 pages)
"Yoani Sánchez is an unusual dissident: no street protests, no attacks on big politicos, no calls for revolution. Rather, she produces a simple diary about what it means to live under the Castro regime: the chronic hunger and the difficulty of shopping; the art of repairing ancient appliances; and the struggles of living under a propaganda machine that pushes deep into public and private life."
My Family and Other Animals by Gerald Durrell (273 pages)
"When the unconventional Durrell family can no longer endure the damp, gray English climate, they do what any sensible family would do: sell their house and relocate to the sunny Greek isle of Corfu."
The Beast: Riding the Rails and Dodging Narcos on the Migrant Trail by Oscar Martinez (224 pages)
The book has pictures, which is so helpful in nonfiction! It chronicles the migrant trail through Mexico to the U.S. border. "The Beast" is the freight train that migrants cling to as they make their way north. Oscar Martinez is a fantastic writer. I love this book but I would also like to recommend A History of Violence: Living and Dying in Central America —both are harrowing and important stories.
The Beekeeper: Rescuing the Stolen Women of Iraq by Dunya Mikhail, translated by Max Weiss (240 pages)
"Since 2014, Daesh (ISIS) has been brutalizing the Yazidi people of northern Iraq: sowing destruction, killing those who won't convert to Islam, and enslaving young girls and women. The Beekeeper , by the acclaimed poet and journalist Dunya Mikhail, tells the harrowing stories of several women who managed to escape the clutches of Daesh."
What Are the Blind Men Dreaming? By Noemi Jaffe, translated by Julia Sanches (266 pages)
"A groundbreaking use of storytelling to bear witness to the Holocaust features three generations of women's own voices—Liwia's diary written upon liberation from Auschwitz; daughter Noemi Jaffe exploring the power of memory, survival, and bearing witness; and granddaughter Leda, Noemi's daughter, on the significance of the Holocaust and Jewish identity seventy years after the war."
Everything Lost is Found Again: Four Seasons in Lesotho by Will McGrath (224 pages)
"Funny and heartfelt, this amalgamation of memoir and essay collection tells the story of twenty months the author spent in Lesotho, the small, landlocked kingdom surrounded by South Africa. There he finds a spirit of joyful absurdity and resolve, surrounded by people who take strangers' hands as they walk down the road, people who—with sweetest face—drop the dirtiest jokes in the southern hemisphere. But Lesotho is also a place where shepherds exact Old Testament retribution, where wounded pride incites murder and families are devastated by the AIDS epidemic."
The Professor and the Madman: A Tale of Murder, Insanity and the Making of the Oxford English Dictionary by Simon Winchester (242 pages)
"The Professor and the Madman , masterfully researched and eloquently written, is an extraordinary tale of madness, genius, and the incredible obsessions of two remarkable men that led to the making of the Oxford English Dictionary —and literary history."
Fun Home: A Family Tragicomic by Alison Bechdel (232 pages)
"In this graphic memoir, Alison Bechdel charts her fraught relationship with her late father.
Distant and exacting, Bruce Bechdel was an English teacher and director of the town funeral home, which Alison and her family referred to as the Fun Home. It was not until college that Alison, who had recently come out as a lesbian, discovered that her father was also gay. A few weeks after this revelation, he was dead, leaving a legacy of mystery for his daughter to resolve."
Very, Very, Very Dreadful: The Influenza Pandemic of 1918 by Albert Marrin (210 pages)
"From National Book Award finalist Albert Marrin comes a fascinating look at the history and science of the deadly 1918 flu pandemic—and the chances for another worldwide pandemic."
Ghosts in the Schoolyard: Racism and Schools Closings in Chicago's South Side by Eve L. Ewing (240 pages)
An unflinching look at Chicago Public Schools and the damage inflicted on communities when schools are shutdown.
Tyrant: Shakespeare on Politics by Stephen Greenblatt (224 pages)
"As an aging, tenacious Elizabeth I clung to power, a talented playwright probed the social causes, the psychological roots, and the twisted consequences of tyranny. In exploring the psyche (and psychoses) of the likes of Richard III, Macbeth, Lear, Coriolanus, and the societies they rule over, Stephen Greenblatt illuminates the ways in which William Shakespeare delved into the lust for absolute power and the catastrophic consequences of its execution."
Belonging: A German Reckons with History and Home by Nora Krug (288 pages)
"A revelatory, visually stunning graphic memoir by award-winning artist Nora Krug, telling the story of her attempt to confront the hidden truths of her family's wartime past in Nazi Germany and to comprehend the forces that have shaped her life, her generation, and history."
Endurance: Shackleton's Incredible Voyage by Alfred Lansing (282 pages)
"In August of 1914, the British ship Endurance set sail for the South Atlantic. In October 1915, still half a continent away from its intended base, the ship was trapped, then crushed in the ice. For five months, Sir Ernest Shackleton and his men, drifting on ice packs, were castaways in one of the most savage regions of the world."
The Little Book of Feminist Saints by by Julia Pierpont, Manjit Thapp (Illustrator) (208 pages)
"This inspiring, beautifully illustrated collection honors one hundred exceptional women throughout history and around the world."
Thunder & Lightning: Weather Past, Present, and Future by Lauren Redniss (261 pages)(Graphic Novel)
"Weather is the very air we breathe—it shapes our daily lives and alters the course of history. In Thunder & Lightning , Lauren Redniss tells the story of weather and humankind through the ages."
Cockroaches by Scholastique Mukasonga, Jordan Stump (translator) (250 pages)
"Scholastique Mukasonga's Cockroaches is the story of growing up a Tutsi in Hutu-dominated Rwanda—the story of a happy child, a loving family, all wiped out in the genocide of 1994. A vivid, bittersweet depiction of family life and bond in a time of immense hardship, it is also a story of incredible endurance, and the duty to remember that loss and those lost while somehow carrying on. Sweet, funny, wrenching, and deeply moving, Cockroaches is a window onto an unforgettable world of love, grief, and horror."
Over 300 pages (Bonus)
Arbitrary stupid goal by tamara shopsin (336 pages).
It's my mission in life to get everyone to read this book! I mean, if the title didn't draw you in, or the cover; well, maybe my mission is a lost cause…I can promise that it's a really fast and funny read that you'll have no problem finishing in a day!
I'll admit that I've listened to a good amount of these books as audiobooks, so for more great, short, nonfiction audiobook ideas, check out 50 of the Best Short Nonfiction Audiobooks Under 10 Hours —or, if you're just interested in more great nonfiction ideas, check out Book Riot's nonfiction page !
You Might Also Like
Fall Preview
33 Nonfiction Books to Read This Fall
Memoirs by Barbra Streisand, Patrick Stewart, Jada Pinkett Smith; hotly anticipated books on Elon Musk and Sam Bankman-Fried; and plenty more.
Credit... The New York Times
Supported by
By Shreya Chattopadhyay and Miguel Salazar
Sept. 4, 2023 Updated 8:22 a.m. ET
Beyond the Wall: A History of East Germany , by Katja Hoyer
A historian turns her eye to the country of her birth in this political history of the German Democratic Republic, which existed from 1949 to 1990. Contrary to common depictions, Hoyer presents a picture of a vibrant society that weathered intense state suppression but also enacted solidarity.
Basic Books, Sept. 5
Crossings: How Road Ecology Is Shaping the Future of Our Planet , by Ben Goldfarb
Humans have built 40 million miles of road on earth, which have profoundly influenced our world. Goldfarb's account examines roads in context of the environment around them — touching on the Trans-Canada highway that conservationists called "the meatmaker," and even the mountain lions trapped in California's Santa Monica Mountains — and profiles the scientists, engineers and organizers seeking to mitigate their ecological harm.
Norton, Sept. 12
Elon Musk , by Walter Isaacson
The best-selling author of "Steve Jobs" returns with a biography of the richest man on earth. Isaacson spent two years shadowing Musk, the head of X (formerly Twitter), Tesla and SpaceX, and interviewing both his friends and foes. The resulting book delves deep into the billionaire's demons, including childhood bullies and a difficult father, and interrogates their relationship to his success.
Simon & Schuster, Sept. 12
Glossy: Ambition, Beauty, and the Inside Story of Emily Weiss's Glossier , by Marisa Meltzer
The cosmetics behemoth Glossier began in 2010, with the lifestyle blog "Into the Gloss." Meltzer emphasizes the entrepreneurial savvy of the brand's founder, Emily Weiss, who blogged in the mornings before her internship at Vogue and eventually secured funding from the same venture capital firm as Apple and Google, turning Glossier into the rare billion-dollar company helmed by a woman.
Atria/One Signal, Sept. 12
Larry McMurtry: A Life , by Tracy Daugherty
A celebrated literary biographer takes on the life of McMurtry, a fellow Texan known for his Pulitzer Prize-winning novel, "Lonesome Dove," and other best selling Westerns. Daugherty's perceptive analysis brings alive McMurtry's trademark wit — he often wore a shirt that said "minor regional novelist" — along with his solitary tendencies and disciplined approach to writing.
St. Martin's, Sept. 12
Father and Son: A Memoir , by Jonathan Raban
Raban died in January, but this meditative memoir tells two parallel stories: Raban's own, coming to terms with the limitations of his body after suffering a stroke at 68; and his father's, who was evacuated at the Battle of Dunkirk during World War II and with whom his relationship was distant for many years.
Knopf, Sept. 19
American Gun: The True Story of the AR-15 , by Cameron McWhirter and Zusha Elinson
Two Wall Street Journal reporters dig into the history of this controversial weapon, which was invented in a 1950s California garage, used widely by the U.S. military during the Vietnam War and adopted by mass shooters in the 2000s. The book's measured examination considers how World War II, pop culture and profit contributed to the AR-15's proliferation.
Farrar, Straus & Giroux, Sept. 26
Germany 1923: Hyperinflation, Hitler's Putsch, and Democracy in Crisis, by Volker Ullrich . Translated by Jefferson Chase.
This history investigates the forces that led to the Weimar Republic's eventual collapse, many of which came to a head in 1923. Economic pressures, along with occupation by French troops and Hitler's failed coup all made for a "year of lunacy," Ullrich writes, though such forces would not succeed in toppling Germany's first democracy for another decade.
Liveright, Sept. 26
Thicker Than Water: A Memoir , by Kerry Washington
The star of "Scandal" and "Little Fires Everywhere" offers a view into her private life and identity. Her memoir touches on childhood traumas, the mentors who helped her career, the motivations behind her political advocacy and her tumultuous but satisfying path to finding her authentic self.
Little Brown Spark, Sept. 26
Alfie and Me: What Owls Know, What Humans Believe , by Carl Safina
The author, an ecologist, and his wife rescued a screech owl in bad shape, expecting it would be well on its way soon. But the owl's prolonged stay, which coincided with the Covid-19 pandemic, brought a sense of "consistent magic," prompting Safina to reflect on nature, spirituality and human existence.
Norton, Oct. 3
Collision of Power: Trump, Bezos, and The Washington Post , by Martin Baron
The former executive editor of the Post details the many difficult decisions involved in maintaining journalistic integrity during the years he ran the paper, from 2013-2021. Especially fascinating is Baron's inside analysis of the forces at play when Jeff Bezos bought the Post in 2013, and three years later, when Donald Trump became president and expected Bezos to censor it.
Flatiron, Oct. 3
A Day in the Life of Abed Salama: Anatomy of a Jerusalem Tragedy , by Nathan Thrall
A Palestinian father desperately looks for his 5-year-old son after his school bus crashes outside of Jerusalem. As his search is slowed down by bureaucratic hurdles and a scattered emergency response, Thrall depicts the agony of losing a child and how it's intensified by the discrimination Palestinians face under Israeli rule.
Metropolitan, Oct. 3
Eve: How the Female Body Drove 200 Million Years of Human Evolution , by Cat Bohannon
Bohannon traces the development of mammalian milk from a field mouse that lived 200 million years ago, investigates the biological mystery of menopause and provides evidence that women utilized tools before men in this comprehensive book, which synthesizes a wide breadth of scientific research to reframe the story of evolution around the female body.
Knopf, Oct. 3
Extremely Online: The Untold Story of Fame, Influence, and Power on the Internet , by Taylor Lorenz
The Washington Post reporter presents a history of social media, "the greatest and most disruptive change in modern capitalism." She reports on "mommy bloggers" and the birth of influencers, catalogs the rise and fall of platforms that have shaped online culture and offers a sober assessment of their toll on our collective mental health.
Simon & Schuster, Oct. 3
Going Infinite: The Rise and Fall of a New Tycoon , by Michael Lewis
Lewis, the author of "The Big Short" and other books cataloging financial breakdowns, first met Sam Bankman-Fried after a friend asked him to vet Bankman-Fried's cryptocurrency platform FTX. About a year later, both men were in the Bahamas when Bankman-Fried was arrested and charged with fraud. This new book, based on many months of interviews, chronicles the meteoric rise and fall of both the company and the man.
How to Say Babylon: A Memoir , by Safiya Sinclair
"The scorch-marks of his anger were everywhere I looked, my family withered and blistered," the Jamaican poet recalls. As she recounts her upbringing under the surveillance of a restrictive and volatile Rastafari father, she reflects on childhood trauma, colonialism and her growing affinity for poetry.
37 Ink, Oct. 3
Making It So: A Memoir , by Patrick Stewart
Stewart reflects on not only his years in the Royal Shakespeare Company and his famous "Star Trek" role as Picard (about which his feelings have changed), but also his working-class childhood in northern England, his changing relationship to family and even his love for nearly-burned toast. Now 83, the actor insists he has no intention of retiring from his lifelong calling: "Why would I stop?"
Gallery, Oct. 3
A Man of Two Faces: A Memoir, a History, a Memorial , by Viet Thanh Nguyen
The Pulitzer Prize-winning writer pushes the boundary of genre in his new memoir, which investigates his personal history as a Vietnamese refugee forced to flee at age 4, as well as the many narratives that form the idea of America itself. Film criticism, poetry and self-effacing jokes are involved, but ultimately, "this is a war story," he writes.
Grove, Oct. 3
Madonna: A Rebel Life , by Mary Gabriel
At over 800 pages long, Gabriel's detailed biography seems to follow every peak and valley of Madonna's life, tracing her childhood in 1960s Michigan and the loss of her mother at 5 years old; rise to fame in the nascent years of MTV; AIDS advocacy; and much more.
Little, Brown, Oct. 10
The Canceling of the American Mind: Cancel Culture Undermines Trust and Threatens Us All — But There Is a Solution , by Greg Lukianoff and Rikki Schlott
Lukianoff, an author of " The Coddling of the American Mind ," explains the phenomenon of cancel culture, shows how it's employed by liberals and conservatives alike and explores its context within a greater struggle for status and power in America. Along with Schlott, a columnist at The New York Post, he provides suggestions for reclaiming free speech.
Simon & Schuster, Oct. 17
Judgment at Tokyo: World War II on Trial and the Making of Modern Asia , by Gary J. Bass
After World War II ended, Japanese military leaders were put on trial for war crimes, an attempt to reckon with atrocities that took more than two years. Bass's history shows that, unlike its more famous counterpart in Nuremberg, the Tokyo trial provided few decisive resolutions, and argues that its legacy still reverberates today.
Knopf, Oct. 17
Worthy , by Jada Pinkett Smith
Pinkett Smith described her upcoming memoir as "an adventure, a search for love and self-worth." In it, she opens up about her early life in Baltimore, her marriage to Will Smith and addresses the "falsehoods" she says have circulated about her life over the past several years.
Dey Street, Oct. 17
I Must Be Dreaming , by Roz Chast
"I am creating them. So why, as they unfold, am I always so surprised?" the renowned cartoonist asks about her dreams in this inspired graphic narrative. She enlists everyone and everything she can — Aristotle, Freud, neuroscientists — in her quest to find out, in vivid color.
Bloomsbury, Oct. 24
Romney: A Reckoning , by McKay Coppins
Romney has played many political roles — Massachusetts governor, presidential candidate, senator from Utah. He granted Coppins, a staff writer at The Atlantic who has covered the Republican Party and religion for years, access to private journal entries, emails and texts and sat for interviews. Coppins said he was " astonished by his level of candor" while working on this biography.
Scribner, Oct. 24
Tupac Shakur: The Authorized Biography , by Staci Robinson
Robinson, who knew Shakur in high school, draws on the rapper's letters and notebooks along with interviews with close family and friends, in the first biography authorized by the Shakur estate. It includes photos, handwritten lyrics, and other artifacts from the estate's archives.
Crown, Oct. 24
Being Henry: The Fonz … and Beyond , by Henry Winkler
Winkler is known for his role on the beloved 1970s sitcom "Happy Days," and he's been a television fixture for decades; his performance on "Barry" won an Emmy in 2018. His new memoir chronicles the vagaries of his career, his struggle with dyslexia, his experience writing children's books and more.
Celadon, Oct. 31
Class: A Memoir of Motherhood, Hunger, and Higher Education , by Stephanie Land
In this follow-up to " Maid ," a best-selling memoir about her grueling life as a domestic worker in Washington State, Land recounts the years in which she juggled her pursuit of a writing career with the reality of life as a single parent "who struggled to make ends meet in endless, sometimes impossible ways."
Atria/One Signal, Nov. 7
To Free the Captives: A Plea for the American Soul , by Tracy K. Smith
Smith, a former U.S. Poet Laureate, draws on her personal and family history to make sense of the "din of human division and strife" in America. Beginning with her grandfather's experience as a World War I veteran in Sunflower, Ala., and touching on her own spiritual life, she offers searching questions about the nation's future.
Knopf, Nov. 7
My Name is Barbra , by Barbra Streisand
This book has been hotly anticipated since its announcement years ago. Streisand offers a highly detailed (nearly 1,000 pages) account of her life. It covers her early struggles to become an actress, the hardships she endured as a Jewish woman directing in Hollywood, her friendships with fellow celebrities and much more.
Viking, Nov. 7
World Within a Song: Music That Changed My Life and Life That Changed My Music , by Jeff Tweedy
The frontman and a founding member of Wilco reflects on 50 songs that have shaped his life and art, including tracks by Joni Mitchell, Otis Redding and Billie Eilish, as he meditates on what compels us to listen to and create music.
Dutton, Nov. 7
Broken Code: Inside Facebook and the Fight to Expose Its Harmful Secrets , by Jeff Horwitz
Horwitz, a technology reporter at The Wall Street Journal, has written award-winning investigations of how Facebook shielded its elite users, enabled human and drug trafficking and amplified anger on the platform. He expands on that reporting in this book, providing a view of the company's operations and highlighting the employees who identified concerns, proposed solutions and fought efforts to slow them.
Doubleday, Nov. 14
Chasing Bright Medusas: A Life of Willa Cather , by Benjamin Taylor
Taylor's biography captures Cather's early life in Virginia and Nebraska in the late 19th century, and covers her development as a journalist and writer who eschewed contemporary fashions. It offers a thoughtful analysis of her work and makes a case for its relevance today.
Viking, Nov. 14
Milton Friedman: The Last Conservative , by Jennifer Burns
Burns, a historian at Stanford and the author of an intellectual biography of Ayn Rand, gives Friedman, a driving force in the postwar embrace of free-market economics, similar treatment in this rigorous account. She draws on archival material to trace his influences, assess his work and recount the struggles and triumphs that shaped his life.
Farrar, Straus & Giroux, Nov. 14
Advertisement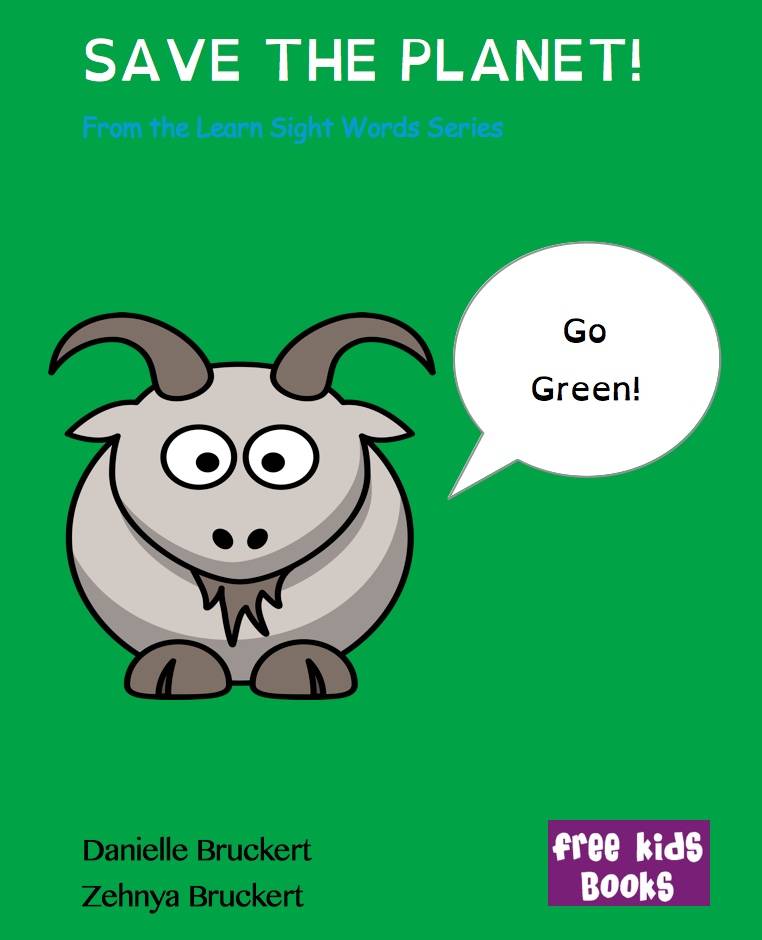 Save the Planet – Be Nice series book 4, revised edition
Danielle Bruckert and Zehnya Bruckert
Categories: Age 2-5 Years , Age 6-9 years , All FKB Books , Animals , Applied Science , Beginner English , Behaviour , Books for a Cause , Children , Conservation , Creative Commons , Danielle Bruckert , Editable Files , Editor's Picks , FKB Make a Difference , Free Kids Books , Grade 1 to Grade 3 , Grade K and Pre K , Inspirational , Non-Fiction , School Projects , Toddlers , Zehnya Bruckert
Save the Planet is a short simple book for young children, and beginner ESL readers, promoting values of conservation and ecologically-friendly behaviour. This book teaches children ten important lessons about conservation and actions that can help preserve and conserve our natural environment and the resources, for those of us, people and animals, who inhabit it. …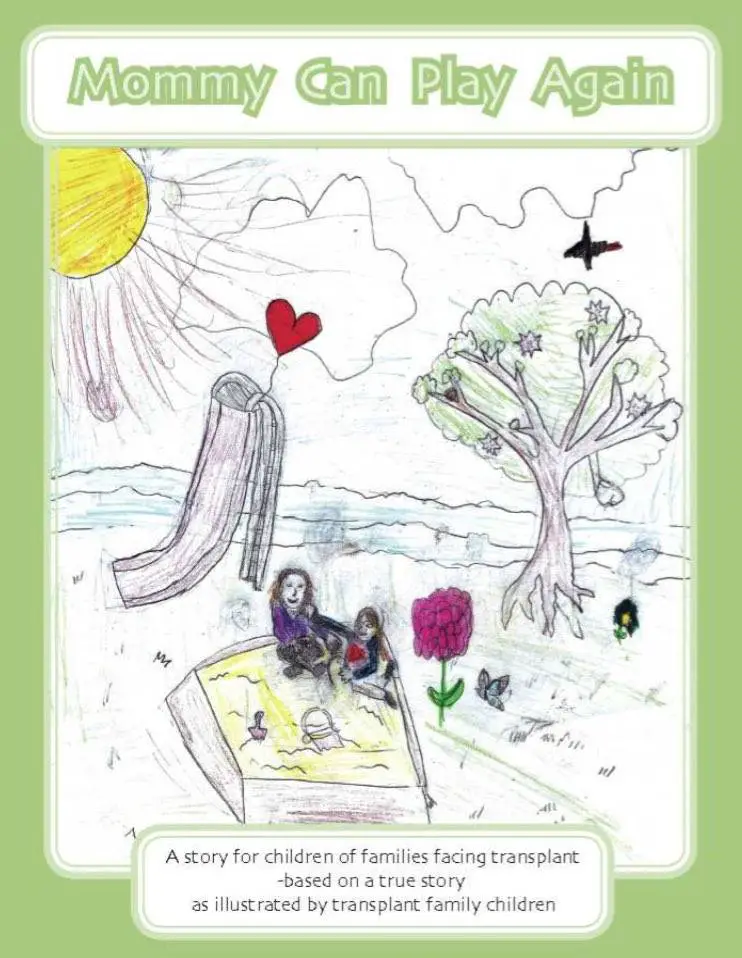 Mommy Can Play Again
Trio Philadelphia
Categories: Age 2-5 Years , All FKB Books , Beginner English , Family , FKB Make a Difference , Grade 1 to Grade 3 , Grade K and Pre K , Non-Fiction , Toddlers
Molly learns about her mother's need for a lung transplant. In time, after that successful transplant, Molly can play in the sandbox with her mother again. Based on real-life events, this is a story for children of families facing transplant, illustrated by children of TRIO Philadelphia chapter transplant families; conceived, created, and edited by the …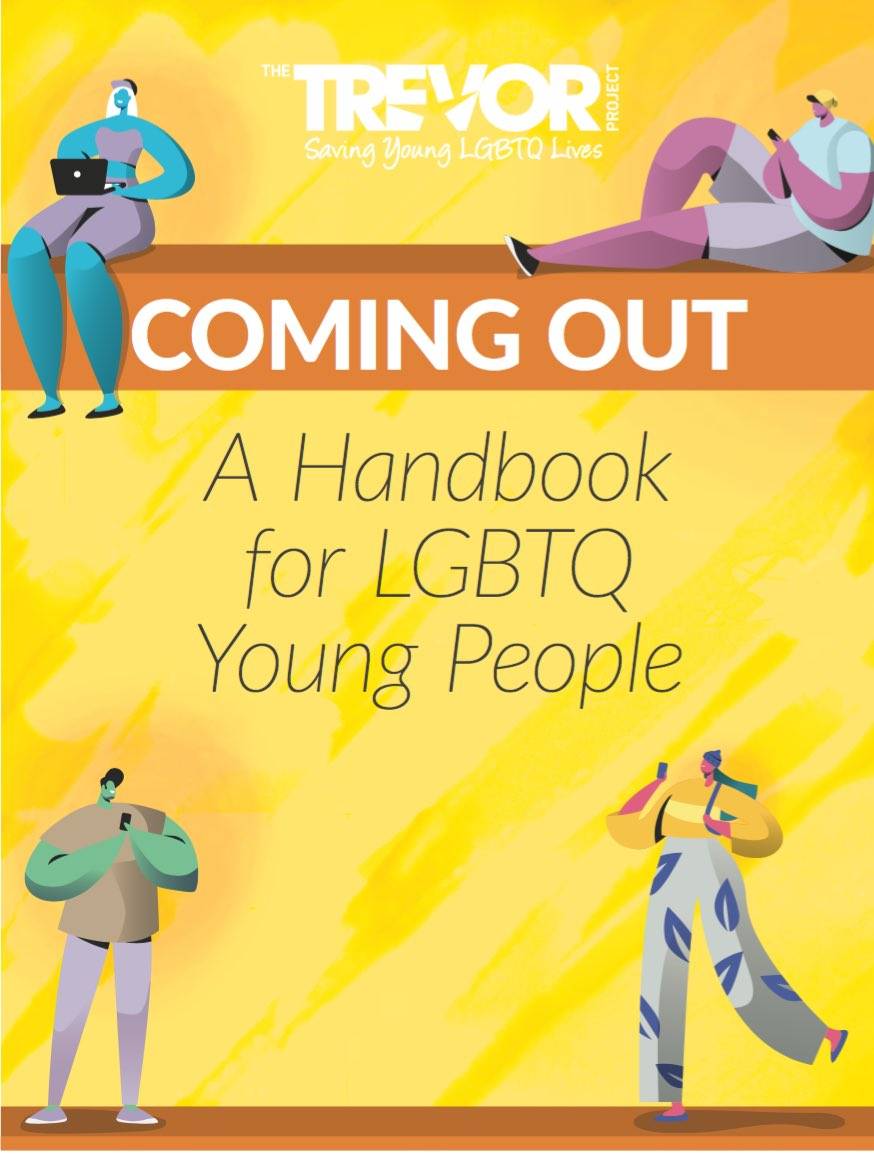 Coming Out Handbook – The Trevor Project
The Trevor Project
Categories: All FKB Books , Behaviour , Editor's Picks , Family , FKB Make a Difference , Grade 7+ , Non-Fiction , Older Children , School Textbooks , Young Adult
Sexual identity and gender identity are topics that can involve intense confusion for teens and young adults. Discovering your sexual identity and/or gender identity is the first step that one must undertake and this book helps by first explaining how gender identity and sexual identity are not just black and white – or pink and …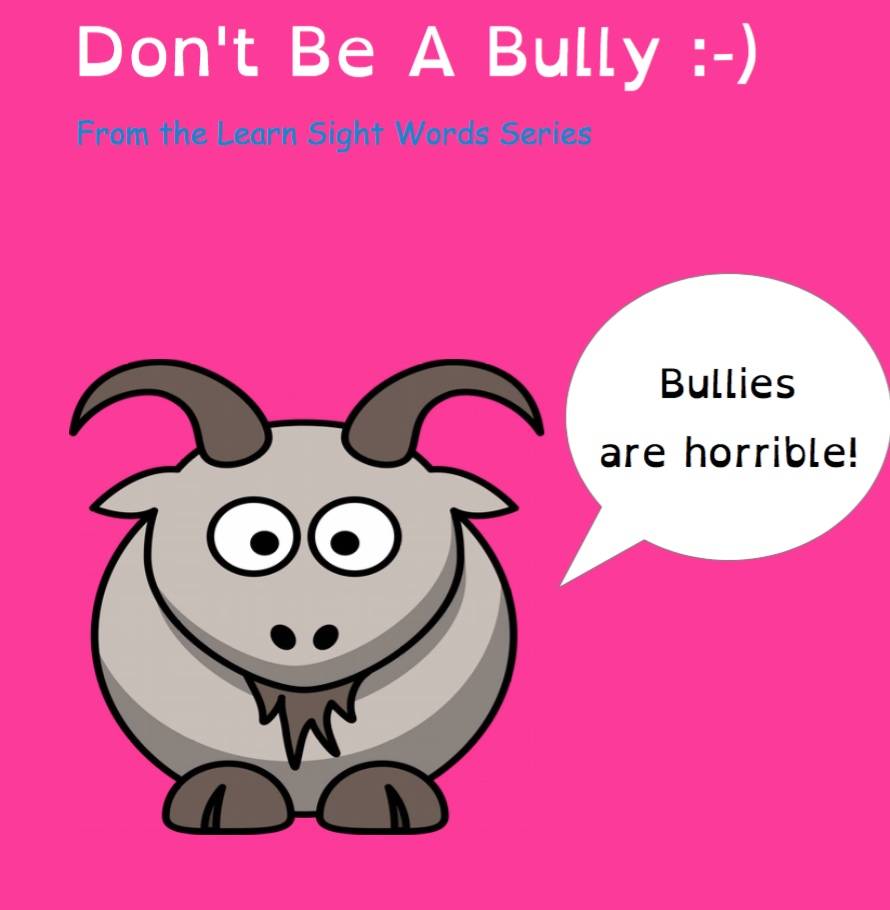 Don't Be a Bully – Be Nice Book 3 – Revised Edition
Categories: Age 2-5 Years , Age 6-9 years , All FKB Books , Animals , Beginner English , Behaviour , Bullying , Children , Creative Commons , Danielle Bruckert , Editor's Picks , FKB Make a Difference , Free Kids Books , Grade 1 to Grade 3 , Grade K and Pre K , Health , Non-Fiction , School Projects , Toddlers , Values , Zehnya Bruckert
Don't be a Bully is a short simple book for young children, and beginner ESL readers, promoting values of anti-bullying and anti-discrimination. This book teaches children ten important life lessons about values and the importance of treating everyone equal, no matter what race, religion, gender, or abilities. There are exercises supporting the topics at the …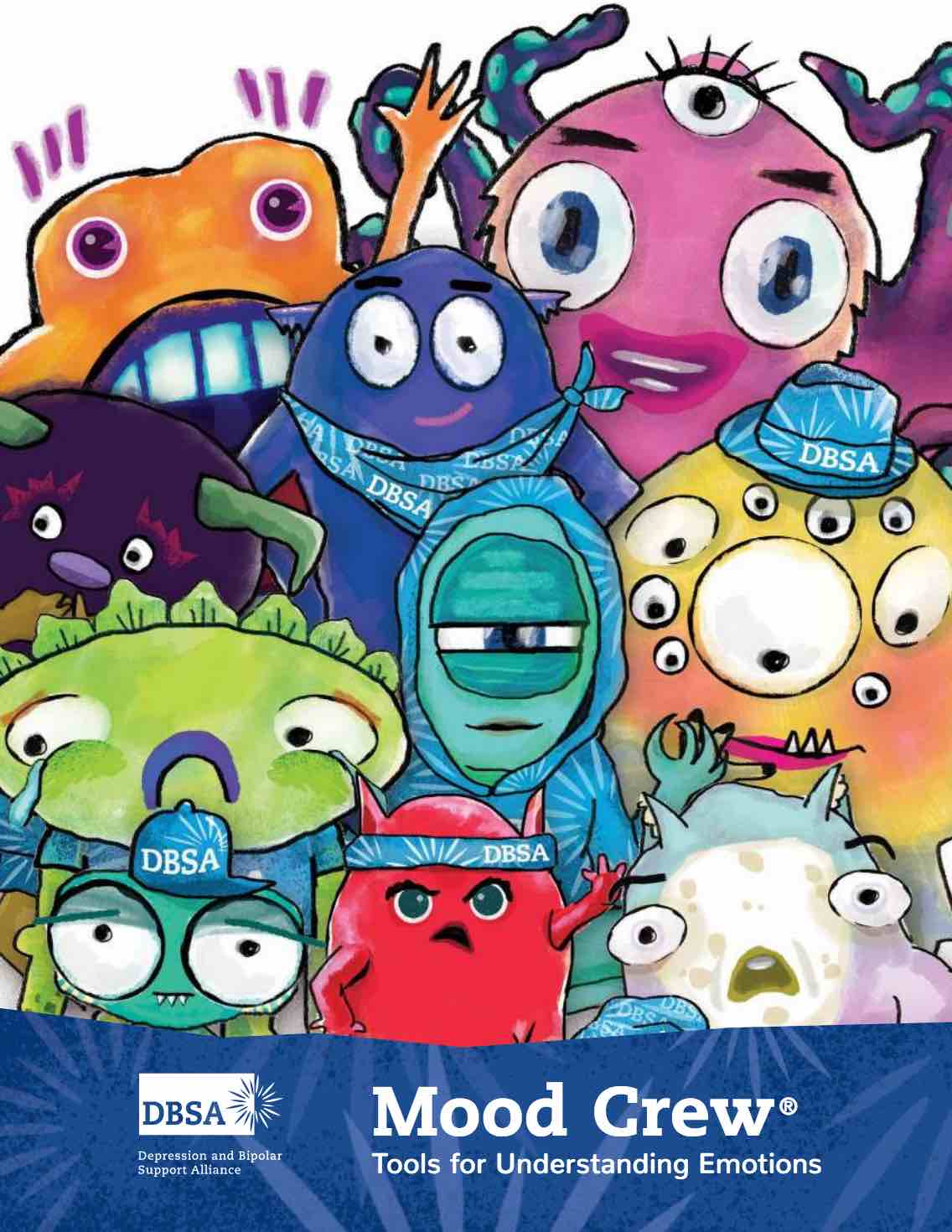 The Mood Crew – Emotional intelligence for elementary school children
Categories: Activities and Crafts , Age 6-9 years , All FKB Books , Behaviour , Children , Colouring , Emotions , Grade 1 to Grade 3 , Grade 4 to Grade 6 , Intermediate English , Monsters , Non-Fiction , School Projects , Uncategorized
This wonderful guide on emotions for elementary age children can help children improve emotional intelligence as they connect with different emotions through worksheets, colouring, dialogue, and exercises. Eaach emotion is identified with a different member of the Mood Crew so children can identify better. Once children learn when they are feeling certain emotions they can …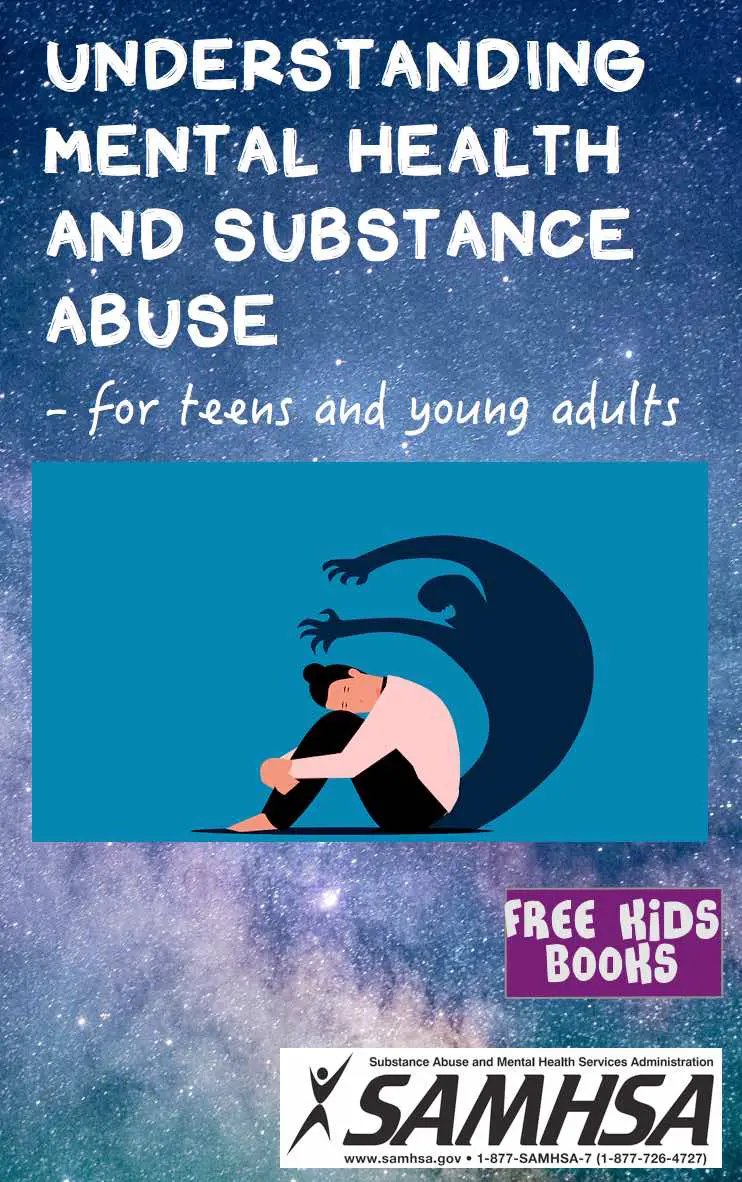 Substance Abuse and Mental Health Guidance for Teens – SAMSHA
Categories: Age years 13+ , Behaviour , Emotions , Grade 7+ , Health , Non-Fiction , Public Domain , Young Adult
This is a collection of guidance material for teens about mental health and substance abuse from the US Substance Abuse and Mental Health Services Administration including the contents detailed below. If you or a teen you know may have any of these issues make sure they are aware of the information and that there is help out …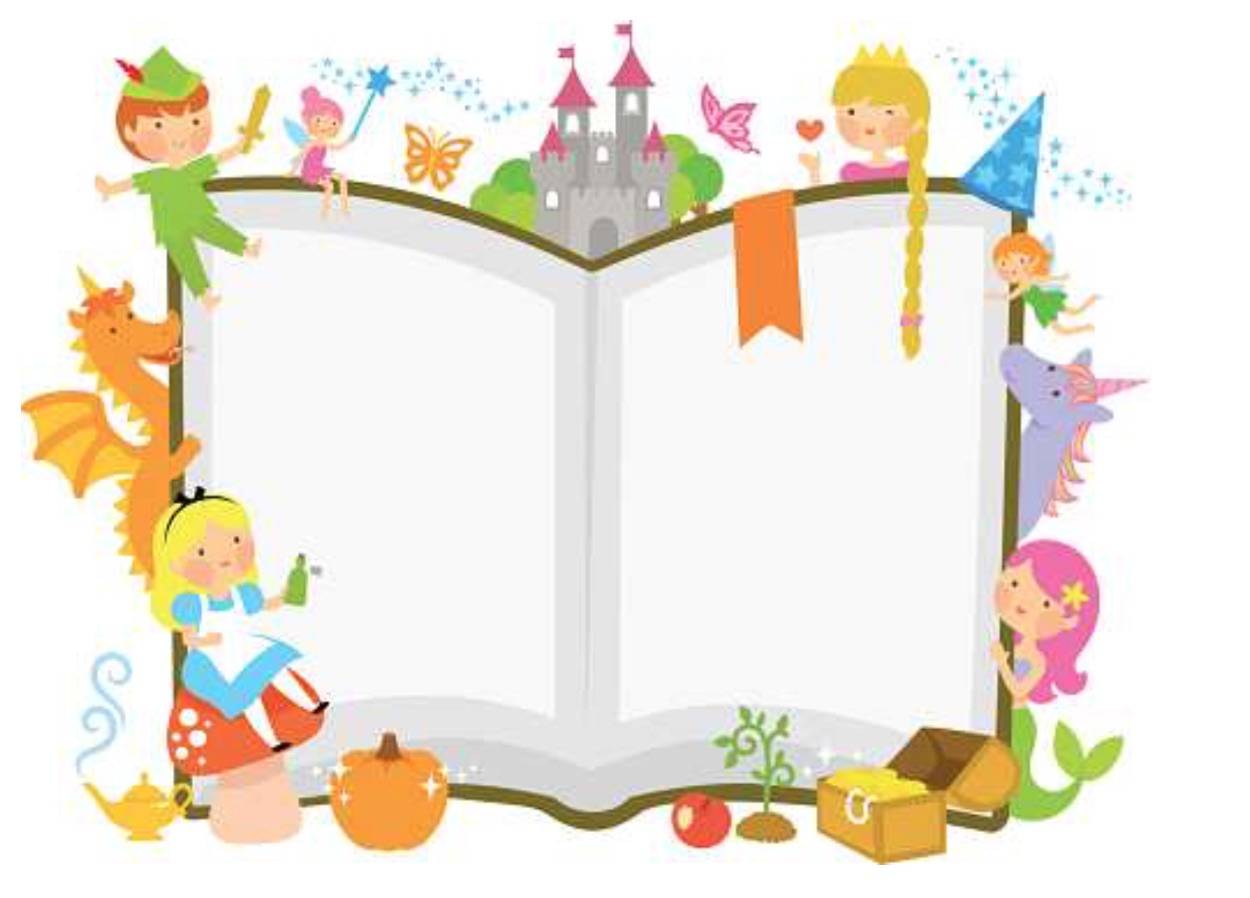 Create a Book! – by FKB
Free Kids Books
Categories: Activities and Crafts , Age 10-13 years , Age 6-9 years , Age years 13+ , All FKB Books , Children , Creative Commons , Danielle Bruckert , Free Kids Books , Grade 1 to Grade 3 , Grade 4 to Grade 6 , Grade 7+ , Intermediate English , Non-Fiction , Older Children , School Projects , Young Adult
This book takes readers through 10 simple steps to creating a book, including software, images, format, and publishing. This book is written in simple terms to be used as a guide by children or as a lesson plan by teachers or parents. If you create a book and want to share it on Free Kids …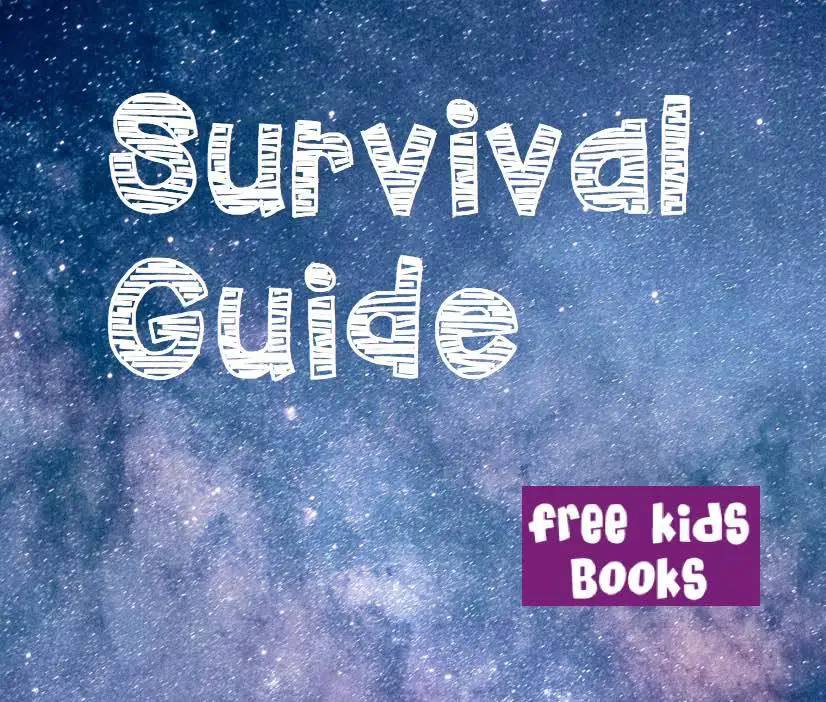 Survival Guide – There is Help
Categories: Age years 13+ , All FKB Books , Books for a Cause , Bullying , Editable Files , Emotions , FKB Make a Difference , Free Kids Books , Grade 7+ , Health , Non-Fiction , Older Children , Public Domain , Young Adult
This is a survival guide and workbook designed specifically for teens or young adults who may have thoughts of self-harm. The ebook is available as a pdf which you can print and fill in by hand or edit using the pdf annotate tools and also as an editable odg file (Open Office Draw). Note the …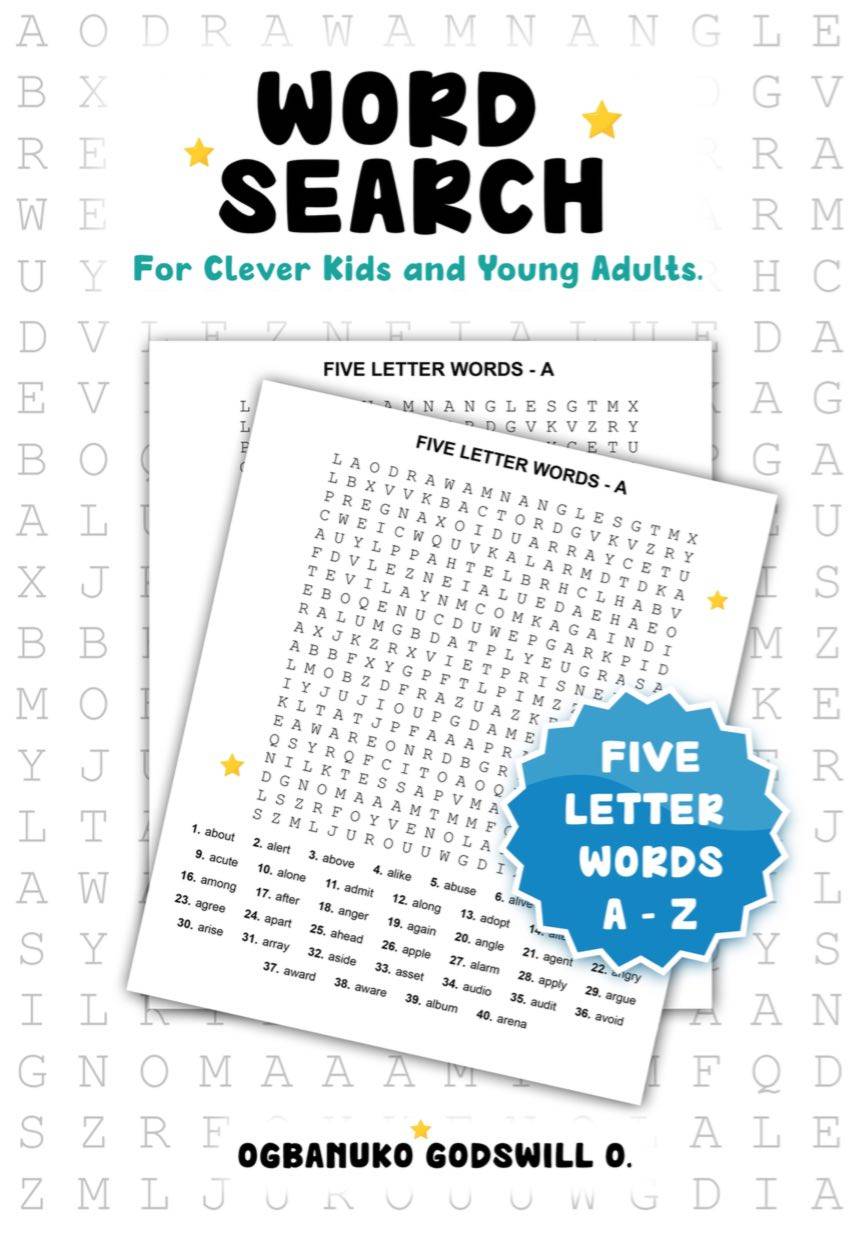 Word Search – For Clever Kids of all Ages
Ogbanuko O. Godswill
Categories: Activities and Crafts , Age 6-9 years , All FKB Books , Alliteration , Beginner English , Children , Grade 1 to Grade 3 , Non-Fiction , Puzzles
There are many advantages to a fun book of word searches, for example, a fun, free, no battery game for all the family, improves mental fitness, memory, spelling, and vocabulary, and many others. Try out this word book with 26 x five letter word puzzles, one for each letter of the alphabet. Enjoy the fun! …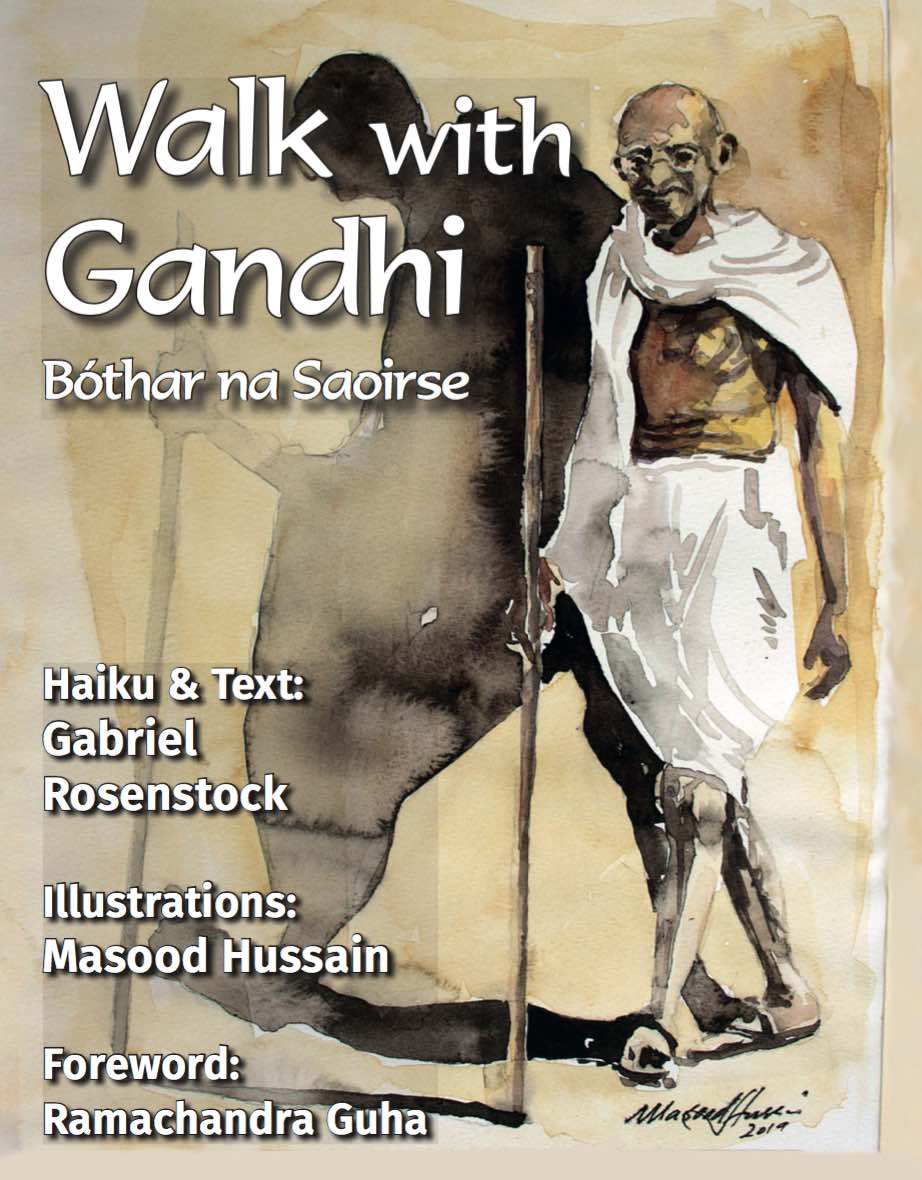 Walk with Gandhi
Text: Gabriel Rosenstock Illustrations: Masood Hussain
Categories: Age 10-13 years , Age years 13+ , All FKB Books , Biography , Books for a Cause , Creative Commons , Editor's Picks , Gabriel Rosenstock , Grade 7+ , History , Inspirational , moral , Non-Fiction , Older Children , poetry , Spiritual , Values , Young Adult
An enlightening text on the life of Gandhi, containing enlightening snapshots of Gandhi's life, with lots of questions for reflection, making it very suitable for school use – social studies, history, art, or English. The Haiku, images, and text reflect the remarkable life of Mahatma ('great soul') who brought freedom to India through non-violent protest. …
Activities and Crafts
Alliteration
Bedtime Stories
Books for a Cause
Classic Books
Conservation
Diversity and Differences
Dyslexic Font
Early Reader
Editor's Picks
English Language
English Stories
Fruit and Vegetables
Games and Activities
Geography and Travel
Holidays and Festivals
Imagination
Inspirational
Learning to Read
Non-Fiction
Nursery Rhymes
School Projects
School Tests and Exams
School Textbooks
science fiction
Story Collections
Recieve Updates – Follow us!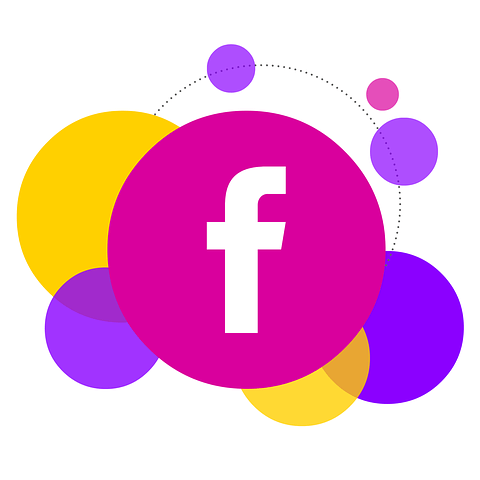 Make a Difference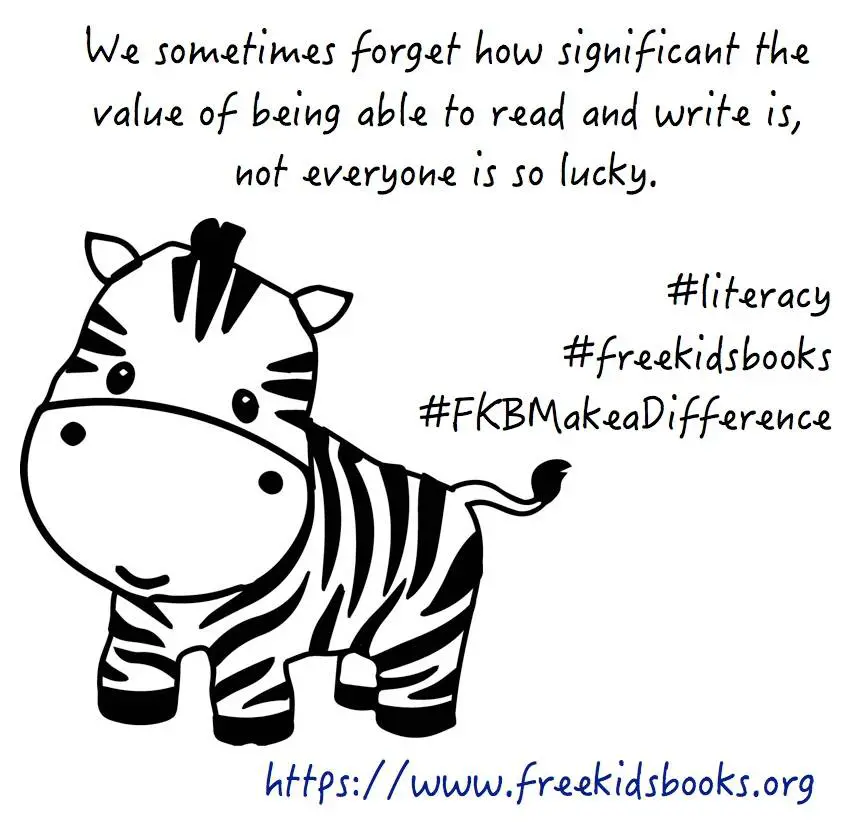 Submit a Book
If you want to submit a book or have a suggestion/post  for inclusion on FKB simply email me – danielle 'at' redskyventures 'dot' org,  with the title SUBMISSION FOR FREE KIDS BOOKS. If you don't get a reply it's been intercepted by spam filters! Try again, or leave a comment on any post I will get it, eventually!..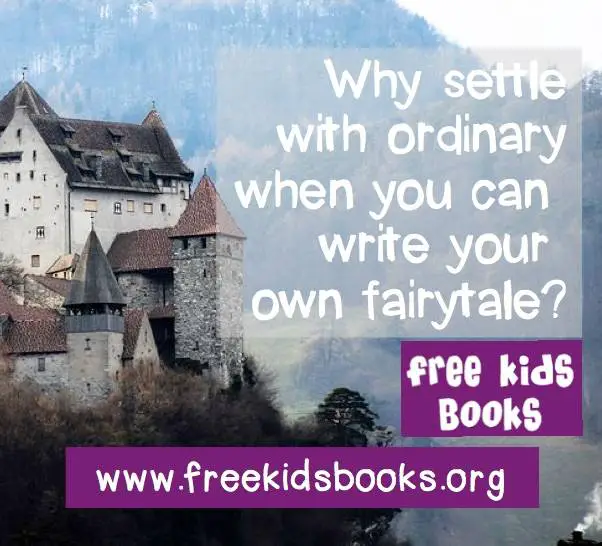 Subscribe to FKB Newsletter
Email address:
Non-fiction Books
Hanover; or the persecution of the lowly.
Hanover; Or The Persecution Of The Lowly Is An American History text by David Bryant Fulton. Driven Out by organized bands Of "Red Shirts." Obnoxious White Men also Ordered To Get Out Of Town. No Lync..
Margaret of Anjou
Margaret of Anjou was the Queen of England by marriage to King Henry VI from 1445 to 1461 and again from 1470 to 1471. Born in the Duchy of Lorraine into the House of Valois-Anjou, Margaret was the se..
Mary S. Peake
Mary Smith Peake, born Mary Smith Kelsey (1823-February 22, 1862), was an American teacher, humanitarian and a member of the black elite in Hampton, best known for starting a school for the children o..
Memoir of Old Elizabeth, A Coloured Woman
The Memoir of Old Elizabeth, a Coloured Woman (1863) was recorded when she was ninety-seven years old. Born a slave in Maryland in 1766, Elizabeth was exposed to religion at an early age, as both of h..
The Underground Railroad
The Underground Railroad Records is an 1872 book by William Still, who is known as the Father of the Underground Railroad. It is subtitled A record of facts, authentic narratives, letters, &c., na..
The Life and Adventures of Nat Love
Life and Adventures of Nat Love, Better Known in the Cattle Country as "Deadwood Dick," by Himself; a True History of Slavery Days, Life on the Great Cattle Ranges and on the Plains of the "Wild and W..
Kelly Miller's History of the World War for Human Rights
Kelly Miller's History of the World War for Human Rights is a non-fiction work by Kelly Miller. This work has been selected by scholars as being culturally important, and is part of the knowledge base..
The Book of the Damned
The Book of the Damned was the first published nonfiction work by American author Charles Fort (first edition 1919). Concerning various types of anomalous phenomena including UFOs, strange falls of bo..
ADMIN AREA MY BOOKSHELF MY DASHBOARD MY PROFILE SIGN OUT SIGN IN
Fall Preview 2023: 10 Nonfiction Must-Reads
BY Eric Liebetrau • Aug. 30, 2023
Welcome to the 2023 Fall Preview. Here are 10 nonfiction favorites, representing an array of subjects, arranged by publication date.
Let's start with one of my favorite New Yorker writers, Jill Lepore. The Deadline (Liveright/Norton, Aug. 29), a gathering of essays from the past decade, is yet another winner for the prolific author. Whether she's discussing Ruth Bader Ginsburg, #MeToo, or Moby-Dick , she delivers what our starred review calls "a noteworthy collection from an indispensable writer and thinker."
As summer winds down, the baseball playoff races heat up, and Joe Posnanski's Why We Love Baseball: A History of 50 Moments (Dutton, Sept. 5) covers all the bases, from legendary moments to more obscure factoids. Digging deep into the archives of baseball lore, the author creates what our critic calls "a book for any baseball fan to cherish."
Road ecology may not be familiar to many readers, but Ben Goldfarb makes the subject come alive in Crossings: How Road Ecology Is Shaping the Future of Our Planet (Norton, Sept. 12), which "chronicles his journeys through numerous countries with colleagues to conduct extensive field research and mixes his findings with historical research showing the effects of roads on our ecology." It's a surprisingly entertaining journey, as the author takes us into "an astonishingly deep pool of wonders."
Debates about public education continue to rage, and Bettina L. Love adds significantly to the conversation with Punished for Dreaming: How School Reform Harms Black Children and How We Heal (St. Martin's, Sept. 12), "a stark critique of 40 years of education policies that were deliberately crafted 'to punish Black people for believing in and fighting for their right to quality  public  education,' " our reviewer says. Not just "an impassioned plea for educational justice," this book is a must-read for policymakers and parents alike.
Ditto Black AF History: The Un-Whitewashed Story of America (Dey Street/HarperCollins, Sept. 19) by Michael Harriot, illustrated by Jibola Fagbamiye, a "simultaneously humorous and heartbreaking" history that masterfully counters countless whitewashed myths about the U.S. As our critic notes, "Fresh eyes and bold, entertaining language combine in this authoritative, essential work of U.S. history."
Acclaimed naturalist Sy Montgomery is back with Of Time and Turtles: Melding the World, Shell by Shattered Shell (Mariner Books, Sept. 19), illustrated by Matt Patterson, a wondrous celebration of a fascinating animal. Like all Montgomery's books, this one is an "engaging, informative, and colorful journey" into the natural world, according to our review.
How To Say Babylon (Simon & Schuster, Oct. 3), by Safiya Sinclair, is one of the best memoirs of the year, a sharp exploration of her upbringing within a strict, sexist brand of Rastafari. "Sinclair's gorgeous prose is rife with glimmering details, and the narrative's ending lands as both inevitable and surprising," notes our starred review. "More than catharsis; this is memoir as liberation."
"[Werner] Herzog in all his extravagant, perspicacious glory." That's how our critic opens the starred review of the inimitable director's memoir, Every Man for Himself and God Against All (Penguin Press, Oct. 10), translated by Michael Hofmann, a captivating chronicle of an eventful life and brilliant, idiosyncratic mind.
In her follow-up to the acclaimed Flying Couch , Amy Kurzweil "continues to expand the possibilities of the graphic memoir with an exploration of her patrilineal ancestors," according to our review. Artificial: A Love Story (Catapult, Oct. 17) is a striking multigenerational saga involving the author; her grandfather, an Austrian conductor who escaped the Nazis; and her father, an early pioneer in AI technology. "Intimate reflections and powerful visual elements combine in an exemplary work of graphic nonfiction," writes our critic.
Speaking of exemplary graphic nonfiction: Roz Chast, whose latest, I Must Be Dreaming (Bloomsbury, Oct. 24), is a delightful dream journal from the inaugural winner of the Kirkus Prize for nonfiction . Chast, notes our review, delivers "a sharp compendium of dreamy visions that could only have come from the iconic cartoonist's sleeping mind."
Eric Liebetrau is the nonfiction and managing editor .
Awards Winners of Anthony Awards Announced
Perspectives Debunking the Myths of American History
Profiles Drawing From Real Life
Perspectives New on Audiobook: 3 Memorable Memoirs
BY DANIEL SILVA
BY KENNEDY RYAN
BY DANIEL ABRAHAM
BY HOMER & EMILY WILSON
Recent Book Lists
Must-Read 2023 YA Debuts
The 2023 Kirkus Prize Finalists
36 Great Indie Books Worth Discovering
12 YA Books for Teen Foodies
Our Take On This Week's Bestsellers
Our Verdict
More Perspectives
Featured Interviews
podcast Episode 336: Alice Carrière
podcast Episode 335: Jamel Brinkley
podcast Episode 334: Jenn Shapland
podcast Episode 333: Guest Host Karin Slaughter
podcast Episode 332: Arianne Shahvisi
The Magazine: Kirkus Reviews
Featuring 367 industry-first reviews of fiction, nonfiction, children's, and YA books: also in this issue: welcome to the Kirkus redesign; James McBride, Myriam Gurba, Lane Smith, Dashka Slater; and much more
The Kirkus Star
One of the most coveted designations in the book industry, the Kirkus Star marks books of exceptional merit.
The Kirkus Prize
The Kirkus Prize is among the richest literary awards in America, awarding $50,000 in three categories annually.
Great Books & News Curated For You
Be the first to read books news and see reviews, news and features in Kirkus Reviews . Get awesome content delivered to your inbox every week.
Discover Books Fiction Thriller & Suspense Mystery & Detective Romance Science Fiction & Fantasy Nonfiction Biography & Memoir Teens & Young Adult Children's
News & Features Bestsellers Book Lists Profiles Perspectives Awards Seen & Heard Book to Screen Kirkus TV videos In the News
Kirkus Prize Winners & Finalists About the Kirkus Prize Kirkus Prize Judges
Magazine Current Issue All Issues Manage My Subscription Subscribe
Writers' Center Hire a Professional Book Editor Get Your Book Reviewed Advertise Your Book Launch a Pro Connect Author Page Learn About The Book Industry
More Kirkus Diversity Collections Kirkus Pro Connect My Account/Login
About Kirkus History Our Team Contest FAQ Press Center Info For Publishers
Privacy Policy
Terms & Conditions
Reprints, Permission & Excerpting Policy
© Copyright 2023 Kirkus Media LLC. All Rights Reserved.
Popular in this Genre
Hey there, book lover.
We're glad you found a book that interests you!
Please select an existing bookshelf
Create a new bookshelf.
We can't wait for you to join Kirkus!
Please sign up to continue.
It's free and takes less than 10 seconds!
Already have an account? Log in.
Trouble signing in? Retrieve credentials.
Almost there!
Welcome Back!
Sign in using your Kirkus account
Contact us: 1-800-316-9361 or email [email protected].
Don't fret. We'll find you.
Magazine Subscribers ( How to Find Your Reader Number )
If You've Purchased Author Services
Don't have an account yet? Sign Up.
Discussions
Reading Challenge
Kindle Notes & Highlights
Favorite genres
Friends' recommendations
Account settings
Russian Non Fiction Books
Welcome back. Just a moment while we sign you in to your Goodreads account.