QuestionsAnswered.net
What's Your Question?
What Is a Case Study?
When you're performing research as part of your job or for a school assignment, you'll probably come across case studies that help you to learn more about the topic at hand. But what is a case study and why are they helpful? Read on to learn all about case studies.
Deep Dive into a Topic
At face value, a case study is a deep dive into a topic. Case studies can be found in many fields, particularly across the social sciences and medicine. When you conduct a case study, you create a body of research based on an inquiry and related data from analysis of a group, individual or controlled research environment.
As a researcher, you can benefit from the analysis of case studies similar to inquiries you're currently studying. Researchers often rely on case studies to answer questions that basic information and standard diagnostics cannot address.
Study a Pattern
One of the main objectives of a case study is to find a pattern that answers whatever the initial inquiry seeks to find. This might be a question about why college students are prone to certain eating habits or what mental health problems afflict house fire survivors. The researcher then collects data, either through observation or data research, and starts connecting the dots to find underlying behaviors or impacts of the sample group's behavior.
Gather Evidence
During the study period, the researcher gathers evidence to back the observed patterns and future claims that'll be derived from the data. Since case studies are usually presented in the professional environment, it's not enough to simply have a theory and observational notes to back up a claim. Instead, the researcher must provide evidence to support the body of study and the resulting conclusions.
Present Findings
As the study progresses, the researcher develops a solid case to present to peers or a governing body. Case study presentation is important because it legitimizes the body of research and opens the findings to a broader analysis that may end up drawing a conclusion that's more true to the data than what one or two researchers might establish. The presentation might be formal or casual, depending on the case study itself.
Draw Conclusions
Once the body of research is established, it's time to draw conclusions from the case study. As with all social sciences studies, conclusions from one researcher shouldn't necessarily be taken as gospel, but they're helpful for advancing the body of knowledge in a given field. For that purpose, they're an invaluable way of gathering new material and presenting ideas that others in the field can learn from and expand upon.
MORE FROM QUESTIONSANSWERED.NET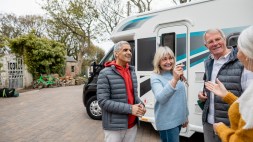 Our solutions cover the entire employee lifecycle from selection through to development, focusing on individuals, teams and organisational solutions.
The right people in the right roles. PBC's selection solutions ensure you can efficiently select the best fit candidates to meet your requirements.
Building individual, team and organisational capability through a focus on both strengths and challenges to increase performance.
High performing teams drive business results by besting the opposition. PBC's team solutions leverage the value of the collective.
Data-driven insights into your internal and external stakeholders' opinions.
Our science-based approach to coaching aligns with our belief that all talent can be nurtured, and with strategic self-awareness and persistence, effective leadership capabilities can be developed.
Get started with a Hogan certification today.
Explore our range of products from Hogan, PBC and our partners.
The science of personality to improve workplace performance.
Hogan Selection
Hogan Teams
Hogan Development
Hogan Organisational Solutions
Evidence based diagnostics to build individual, team and organisational success.
PBC Selection
PBC Development
PBC Organisational Solutions
Hogan Certification will equip you to leverage Hogan's powerful assessment tools to solve critical business problems.
We provide certification workshops nationally and can support access to custom or global certification programs.
Australia-wide (virtual)
In Melbourne
In Adelaide
In Brisbane
In Canberra
PBC provides a wide range of qualification webinars to support upskilling in a range of Hogan and PBC instruments.
Humble Leadership in Action: Subaru case study
Nov 14, 2022
How Subaru Shaped it's Culture
Subaru of America President and CEO Thomas J. Doll led the company through the 2008–2009 financial crisis to 12 years of growth at a time when the auto industry faced significant challenges. He did this by modeling the characteristics in Hogan's recent research showing the link between humility and strong leadership: remain open-minded, do not self-promote or seek the spotlight, and focus on getting along with others over personal gain. See:   Humility: The Antidote for Bad Leadership .
Doll and his leadership team have placed a heavy focus on customer service, staff welfare, and giving back, as evidenced in the   Subaru Love Promise , which is deeply embedded in the company's culture: "More than a car company: The Subaru Love Promise is our vision to show love and respect to all people at every interaction with Subaru. Together with our retailers, we are dedicated to making the world a better place." Subaru has donated more than $176 million since 2008, including notable charitable contributions to the environment, health, hunger, education, and animal welfare. Doll also quickly championed the donation of 50 million meals through Feeding America in response to the COVID-19 pandemic.
Making Culture a Statement
This leadership style does not come without its challenges. Doll was originally overlooked for the top job at Subaru. After serving as the automaker's CFO, he eventually did land the CEO role, given the company's need for someone with strong financial acumen and deep knowledge of the company and industry. But that was not all it took for him to secure early wins. Doll's first bold move as CEO was to create a new statement about the culture with a focus on unmatched customer service and a positive experience for employees, retailers, external partners, and the community, which over time became deeply embedded within the company.
In 2017, Doll was proud of Subaru's success, culture of being a nice place to work, and low attrition. However, he felt the company could accomplish more with the right level of structure and a focus on accountability and feedback. He needed a new CHRO and went outside of the company to hire Peggy Verdi. According to Verdi, their efforts focused on "beginning a multiyear journey to increase employees' skills and comfort with having difficult conversations, as well as driving accountability." Verdi said, "It is a major shift, and we needed to change but also protect the core Subaru culture of humility because that's what has made — and will continue to make — us successful."
Shifting Gears
Their work focused on employees having individual goals tied to company priorities. In the past, other than sales targets, goals were not consistently set at the beginning of the year. As a result, the focus turned toward training managers and employees on how to give constructive feedback in reviews and now have distributed performance ratings. When performance reviews were given previously, nearly everyone was rated as exceeding expectations or exceptional, and a large portion of people were high potential. Doll and Verdi went a step further with the executive management team, providing Hogan assessments and coaching for each individual leader and at the team level.
Finally, the company revamped its leadership competencies to focus on the behaviors needed for future success, such as Fueling the Business, Driving Results and Accelerating Change, Engaging People, Diagnosing Self and Shifting Gears, and Igniting Development and Coaching. A recent survey of all employees showed people recognise that change is underway, and a vast majority are very supportive.
Subaru is currently wrestling with how to recognise exceptional individual contributions within a culture that prefers to recognize team success. "People sometimes assume requests for recognition would come from the sales force, millennials, or the new employees we've hired, given our growth," said Verdi. "But it comes from mid- and late-career professionals as well — people at every stage in their career. Employees report staying because of the altruistic mindset, despite not feeling individually recognized. The programs are there; we just need to remind managers to use them." Verdi added, "We are starting to use individual recognition to spotlight rising stars, showcase underrepresented voices, and help attract talent, but we can't let it get so big it no longer feels genuine at Subaru. When people aren't modest here, they often struggle."
Doll makes clear that being humble is not the same as not being fiercely competitive, working hard, or having a focus on the bottom line when your legacy is to make the world a better place.
*This article was originally published on Hogan Assessments
Latest posts
Oct 27, 2023
How to Lead a Creative Team
The Easy Way to Increase Diversity, Equity, and Inclusion in Your Organisation
Painted Wolves: Women Leading Through a Pandemic
Sign up for our latest research, upcoming events and industry insights.
Tap into our extensive collection of research, sample reports, case studies and thought leadership.
Find out more about our upcoming events and Hogan Certification workshops.
Related posts
PBC uses cookies. Learn more about our cookie policy .
Newsletter sign up
Keep up-to-date with our people solutions, latest research, products, news, tips and tricks and more by completing the form below.
Thank you. Your form has been submitted.
Author Rights
Diversity, Equity & Inclusion
JOLE 2023 Special Issue
Editorial Staff
20th Anniversary Issue
INFUSING HUMILITY AS A LEADERSHIP DEVELOPMENT TOOL: An Exploratory Instrumental Case Study
David E. Perryman, Ph.D. 10.12806/V22/I2/R1
Introduction
Some three decades ago, Senge (1990) observed that "as the world becomes more interconnected and business becomes more complex and dynamic" it is no longer possible for any one leader to "figure it out from the top" (p. 8). Since that time, the pace of change and degree of complexity within organizations have increased exponentially. Several forces today are dramatically altering the nature of work and the workplace. The globalization of markets creates greater interdependency among nations, industries, and businesses, as a rising tide of nationalism around the world resists integration. Demographic shifts introduce greater diversity among employee populations and force companies to focus on the changing face of the customer. Technological advances and the proliferation of information-based economies transform how, when, and where people work, as well as how they communicate.
The COVID-19 outbreak has further impacted the nature of work, disrupted workplace environments, and affected employment trends related to recruiting, hiring, and retention. Nothing illustrates this upheaval better than the Great Resignation, when in early 2021 an unprecedented number of employees began quitting their jobs. At the same time, the global pandemic has shed light on our connectedness, even as people rethink familiar ways of living, working, and interacting with each other.
This dynamic environment, sometimes characterized as "permanent white water" (Nahavandi, 2009, p. 298), puts unprecedented stress on the human capacity to lead. Today, there are too many forces, too much information, and too many decisions for a single leader to make sense of, much less to act on. Still, many people demand more from leaders, even as employees experience rising stress levels, declining loyalty, and deteriorating trust in employers, and organizations face high rates of leader and employee turnover along with the resulting emotional and financial costs (American Psychological Association, 2021; Challenger, Gray & Christmas, 2019; PriceWaterhouseCoopers Strategy&, 2019; Russell Reynolds Associates, 2021; Work Institute, 2020).
One style of leadership seeking to impose order on the turbulent workplace is narcissistic leadership, generally characterized by "self-centered behavior" leading to "an excessive focus on self-gratification" (Gilbert, Carr-Ruffino, Ivancevich, & Konopaske, 2012, p. 29). Since the early 2000s, successive waves of corporate scandals have been characterized by narcissistic executive behaviors, such as falsified credentials, gratuitous greed, bullying, and sexual harassment. The first wave began with Ken Lay, Jeffrey Skilling, and Andrew Fastow at Enron, and was more recently exhibited by Founding Fox News CEO Roger Ailes, Travis Kalanick, founder and CEO of Uber, and Nissan-Renault CEO Carlos Ghosn. Some scholars have found benefits to this leadership style, such as leaders' ability to express compelling visions and attract followers (Gerstner, Konig, Enders, & Hambrick, 2013; Maccoby, 2000; Malmendier & Tate, 2008; Tang, Mack, & Chen, 2018). However, the preponderance of evidence points to negative effects, including erosion of organizational citizenship behaviors and organizational trust among employees; increased employee stress, depression, and job dissatisfaction; and damage to organizations' reputation, brand, and stock price (Gilbert et al., 2012; Jha & Jha, 2015; Larcker & Tayan, 2016).
Many people cling to the idea of the larger-than-life leader who articulates a grandiose vision, insists on making every decision, and demands unquestioned loyalty from servile followers. These romanticized notions blind us to the paradoxical promise of humility; namely, that leaders' greatest strength may lie in their ability to honestly assess their own abilities while being open to the ideas of others. Viewed from this perspective, humility is a useful construct for exploring and potentially managing the limits of humans' capacity to lead (Owens, Rowatt, & Wilkins, 2011).
Statement of Problem
Today's turbulent workplace puts unprecedented pressure on the human capacity to lead. Several quantitative studies have found positive correlations between leader humility and desirable measures, such as employee job satisfaction, team effectiveness, and organizational innovation; but they have not explored how humility operates within organizations. Furthermore, the individual perceptions of leaders and employees—articulated in their own voices—are conspicuously absent from the literature on humility. There is a dearth of research that has sought to understand how leaders and employees express and experience humility in various organizational settings, including how they make sense of and find meaning in humility.
Several scholars have remarked on this gap in the literature. Owens and Hekman (2012) noted that research on humble leadership is "sorely lacking … rich, real-life accounts of what leader humility looks like" as well as the "meanings of [humble leader] behaviors and their observed outcomes in different leadership contexts" (p. 790). Nielsen and Marrone (2018) called for new approaches to studying humility that apply relational perspectives to examine how humility is constructed by individuals interacting in "rich historical and social contexts" (p. 820). Hook et al. (2016) pointed out the need to develop, implement, and study humility interventions as an employee training strategy focused on improving organizational performance.
In today's permanent white water work environment, this study sought to forge a deeper understanding of how leadership humility functions in organizational settings, including its potential to influence organizational culture along with important employee measures and organizational outcomes.
Purpose of the Study
The purpose of this study was to describe the experiences of leaders and employees who participated in humility-infused interactions at a large, complex, geographically dispersed organization.
Research Questions
Research questions sought to understand how leaders and employees expressed, experienced, made sense of, and found meaning in humility, as well as the roles that humility-infused language, verbal expressions, non-verbal behaviors, and physical settings played in the experience.
Literature Review
The literature review examined humility constructs as well as scales designed to measure humility as a personality trait or leadership attribute. It also encompassed research examining the presence of humility in leadership styles, verbal communications, and non-verbal behaviors, along with its effects on organizational culture, employee measures, and organizational outcomes. In addition, it included studies exploring how organizations can imbue their cultures with values such as humility through the physical design of work environments.
Two-Dimensional Humility Construct. For this study, the term humility encompassed two elements that can be exhibited by individuals as well as groups and organizations. The first involves looking honestly within to accurately evaluate one's own abilities and accomplishments, including acknowledging "mistakes, imperfections, gaps in knowledge, and limitations" (Tangney, 2002, p. 411). The second involves looking openly without (i.e., outside oneself) by listening to others' ideas, acknowledging their strengths, and recognizing the value of their contributions (Kellerman, 2004; Morris, Brotheridge, & Urbanski, 2005). This multifaceted definition is aptly expressed through Lawrence's (2006) concept of neohumility. It does not include negative characteristics traditionally associated with humility in the literature, such as lacking confidence or being weak, timid, insecure, and diffident. Rather, it encompasses "self-awareness, valuing others' opinions, willing to learn and change, sharing power, having the ability to hear the truth and admit mistakes, and working to create a culture of openness where dissent is encouraged in an environment of mutual trust and respect" (Lawrence, 2006, p. 123).
Humility Scales. Several studies have established instruments for measuring humility as a personality trait or leadership attribute. The Hexaco Personality Inventory – Revised (Ashton & Lee, 2008) is one of the most often cited. It is a measure of six major dimensions of personality that include an Honesty-Humility domain consisting of four facet-level scales: sincerity, fairness, greed avoidance, and modesty.
Owens, Wallace, and Waldman (2015) adapted a leader humility scale that was developed and validated earlier by Owens, Johnson, and Mitchell (2013). The original scale included nine leader expressions of three humility dimensions: willingness to view oneself accurately, appreciation of others' strengths and contributions, and openness to others' ideas and feedback. The authors added two items to their scale based on other studies suggesting that humble leaders admit their mistakes and are aware of their strengths and weaknesses.
Another instrument is the Servant Leadership Survey (SLS) (van Dierendonck & Nuijten, 2011), an eight-dimensional measure including humility as one dimension. For this instrument, the authors defined humility as "the ability to put one's own accomplishments and talents in proper perspective," noting that servant leaders exhibit humility when they "acknowledge their limitations and therefore actively seek the contributions of others in order to overcome those limitations" (p. 252). The authors confirmed the SLS as a psychometrically valid and reliable instrument whose dimensions are positively related to employee well-being and performance.
Humility and Leadership Styles. Several studies have explored how humility is embodied in leadership styles, including servant leadership (Greenleaf, 1977; Irving & Longbotham, 2007; Laub, 2005; van Dierendonck & Nuijten, 2011), authentic leadership (Avolio & Gardner, 2005; Avolio, Gardner, Walumbwa, Luthans, & May, 2004), spiritual leadership (Reave, 2005; Sorcher & Brant, 2002) and socialized charismatic leadership (Nielsen, Marrone, & Slay, 2010). These authors found humility to be a desirable leadership trait or behavior positively  related to several measures, including job satisfaction, organizational commitment, employee performance, team effectiveness, and knowledge sharing.
Humility and Leader Verbal and Non-Verbal Communications. Another group of scholars has found positive correlations between leaders' use of humble verbal and non-verbal communications and employee measures, such as engagement, job satisfaction, relational trust, loyalty, and organizational commitment, as well as a negative correlation with voluntary job turnover (Malbasic & Brcic, 2012; Mayfield, Mayfield, & Kopf, 1998; Owens & Hekman, 2012; Owens, Johnson, & Mitchell, 2013; Sharbrough, Simmons, & Cantrill, 2006).
Humility and the Physical Design of Work Environments. Much has been written about the impact of workplace design on employees, leaders, and organizational culture in the popular press and the academic literature (De Paoli, Arge, & Hunnes Blakstad, 2013; Higginbottom, 2017; Love, 2017; McElroy & Morrow, 2010; Morrow, McElroy, & Scheibe, 2012). While none of the research has focused specifically on how organizations can imbue their cultures with humility using physical objects and the design of physical settings, several studies are relevant to an exploration of leader humility.
Higginbottom (2017) found that several contemporary organizations have implemented open-plan office spaces to reduce leadership status and reinforce egalitarian ideologies. Such designs increase the visibility of top leaders with the goal of making them seem more human and approachable to employees. In this respect, open-plan office settings can tacitly infuse organizations with a sense of humility that complements and reinforces leaders' other humble behaviors.
De Paoli et al. (2013) explored how organizations can create business value by combining management practices with flexible, open-space offices. The authors used several data sources: an occupancy evaluation study, observations of the workspace in action, and 20 interviews with managers representing various functional departments. In one interview, a manager commented on the relationship between the company's egalitarian culture and the new office design, saying that "it is important that managers show respect for everybody regardless of position, that managers are available, involving employees, being able to listen, not being afraid to admit mistakes" (p. 187). The authors' key takeaway was that the office design stimulated a more participative, democratic leadership style.
Study Design, Methods, and Rationale
I used an exploratory instrumental case study design to study humility-infused interactions between leaders and employees at a large faith-based, nonprofit healthcare organization (Stake, 1995; Yin, 2002). The case study was bounded; I selected one organization to study, referred to as HealthCo, and scrutinized its unique contextual features and activities. I purposefully chose the organization because it had several features that are characteristic of a type of organization in which the presence of humility warrants further study (e.g., large, complex, geographically dispersed). Studying the specific case was instrumental in helping me develop a better understanding of how humility is experienced more broadly by leaders and employees of such organizations (Stake, 1995). By collecting data from multiple sources within multiple leader-employee groups and analyzing that data within and between those groups, I produced richer analysis that shed light on the particular case as well as the larger issue being studied (Baxter & Jack, 2008).
I purposefully selected participants at HealthCo to help me understand the phenomenon I was studying (Creswell, 2012). Leader A and Leader B were chosen because they had different scopes of responsibility, spans of control, and levels of visibility at HealthCo, as well as different amounts of leadership experience. Recently hired nurses were chosen for their "newness" to the organization along with their low familiarity with Leader A and the organization's culture and practices. By contrast, a team of seasoned chaplains was selected because of their extensive knowledge of HealthCo and their experience interacting with Leader B, who was their former peer and current manager. The diversity of the 39 participants (29 nurses, eight chaplains, two leaders) in terms of age, gender, race, and ethnicity—combined with multiple data collection methods—yielded rich data and provided a basis of comparison and contrast within and between leader-employee groups.
Four-Part Intervention for Humility-Infused Interactions. At the outset, I worked individually with the two leaders to develop customized plans for them to infuse humility into their language, verbal expressions, and non-verbal behaviors, as well as the physical settings in which interactions took place. Both leaders deployed humility intentionally according to these plans as well as spontaneously when opportunities arose organically during interactions with employees. The interactions took place in natural situations in actual work environments (e.g., regularly scheduled new nurse orientation programs and monthly team meetings of chaplains), revealing the dynamic interplay and complexities of such interaction that cannot be captured through surveys or questionnaires (Yin, 2002).
Humility-Infused Language. The two leaders and I discussed words and phrases—based on academic literature—they could use to convey one or both dimensions of humility: looking honestly within themselves as well as opening up to the ideas of others and recognizing their contributions. Examples included "I was wrong," "I made a mistake," "I don't know," "I can't do this alone," and "We have room to improve," as well as "I'd like to hear your ideas," "What do you think?," "I appreciate your contributions," and "Thank you for saying that." Leaders focused on words that would be most comfortable and natural for them to use in the context of employee interactions. Leader A also quoted sayings made by a former colleague that embodied humility, including "Take time to refill your well" and "Respect patients' rights to make end of life decisions."
Humility-Infused Verbal Expressions. I also worked with the leaders to integrate general verbal expressions of humility into their formal remarks and informal conversations. These included telling authentic life-stories about personal mistakes, professional failures, and lessons learned; expressing weakness, regret, and vulnerability; acknowledging the success of others; giving credit and praise to others; and expressing concern and compassion for others (Guilmartin, 2010; Harbin & Humphrey, 2010; Hoption, Barling, & Turner, 2013; Mayfield & Mayfield, 2012; Nissley & Graham, 2009).
Humility-Infused Non-Verbal Behaviors. During the interactions, the leaders also exhibited humble non-verbal behaviors, including maintaining eye contact, attentive posture, and open body language; listening actively to employees' comments; and taking notes on what others were saying without interrupting them. The non-verbal behaviors also entailed closing the physical distance between leaders and employees, figuratively or literally shaking hands with employees to make a personal connection, and sitting with employees instead of apart from them (Owens & Hekman, 2016; Owens et al., 2013; Yukl, 2012).
Humility-Infused Physical Settings. The two leaders deployed physical settings in ways that conveyed humility. In some instances, this involved furniture arrangements, artifacts, and other physical features that broke down traditional barriers or distance between leaders and employees and allowed them to interact on a more equal level (De Paoli et al., 2013; Higginbotham, 2017; Love, 2017; McElroy & Morrow, 2010; Morrow et al., 2012). Examples included using conference room tables with no implied head of table and no reserved seating; minimizing or eliminating the use of audio-visual equipment and podiums; giving employee awards handcrafted from natural objects harvested from the earth and sea; and incorporating elements of "table spirituality" such as food and drink that transformed formal meeting places into more casual fellowship spaces. By integrating humble physical objects and settings like these with humble language, verbal expressions, and non-verbal behaviors, this study makes a unique contribution to the literature.
Data Collection. I collected data on four interactions that occurred between two leaders and four groups of employees. For each interaction, I collected data through observations, focus groups, interviews, and reflective journaling. I followed the same sequence in collecting the data and used the same protocol, questions, and prompts for focus groups, interviews, and journaling—establishing a repeatability and consistency over time. My data collection efforts produced eight researcher reflective journals; four leader reflective journals; four transcripts of employee focus groups; and four transcripts of leader interviews; as well as researcher field notes from four leader-employee interactions, four employee focus groups, and four leader interviews. This effort yielded 233 pages of data, totaling about 116,000 words. Table 1 depicts the data collection schedule.
Data Analysis, Interpretation, and Reporting. I applied constructivist grounded theory methods for data analysis, interpretation, and reporting within the case study design (Charmaz, 2009). These methods included line-by-line coding, development of conceptual categories, and identification of overall themes—produced through a recursive process involving the constant comparative method and theoretical sampling.
Coding the Data. For the first step in my data analysis efforts, I used line-by-line coding as a means of "reflexive involvement with data as well as [an] explicit strategy for theory construction" (Charmaz, 2015, p. 1615). As I read printouts of data collection documents, I wrote notes in the right-hand margins, assigning initial codes to those key actions, ideas, and concepts that appeared to be significant. These included straightforward descriptive topics (e.g., admitting weakness or mistakes), as well as my interpretations of participants' statements and the meanings conveyed through their non-verbal communications and behaviors (e.g., trying to close the distance and overcome barriers created by a leader's title/status). I converted these handwritten codes into electronic format, producing 454 unique codes for 792 document excerpts.
Table 1: Schedule of Data Collection
Developing Categories. I used a common categorizing strategy that focused on identifying similarities and differences among the codes, as described by Maxwell (2013). This involved organizing codes into two types of categories. "Substantive" categories described what participants said or did, such as Accurately Assessing Oneself or Recognizing the Value and Contributions of Others. "Theoretical" categories placed data in a more abstract framework, such as Grounding Oneself or Being Part of Something Bigger (Maxwell, 2013, pp. 107-108).
Following several rounds of analysis, I created 22 preliminary categories into which the codes and corresponding data excerpts fit logically. I further scrutinized these categories and their constituent codes to identify opportunities to combine similar categories. This entailed asking three basic questions: Is it a valid category based on its constituent data? Is it truly distinct from the other categories? Does it help answer my primary and/or secondary research questions? Through this process, I produced eight final categories.
Identifying Themes. At this point, I used a contextualizing strategy to consider relationships between categories that constituted larger themes explaining fundamental similarities in the ways participants expressed, experienced, made sense of, and found meaning in the humility-infused interactions (Maxwell, 2013). I began each stage of this iterative analysis by reviewing my primary and secondary research questions, which together served as the north star guiding all my analysis. Ultimately, I defined three themes into which the eight categories logically fit.
Producing Trustworthy Findings. Lincoln and Guba established five criteria for qualitative researchers to achieve trustworthiness that have been widely accepted: credibility, dependability, confirmability, transferability, and authenticity (Lincoln & Guba, 1985; Guba & Lincoln, 1994). Similar to internal validity in quantitative research, credibility in qualitative research refers to the accuracy or "truth of the data or the participant views and the interpretation and representation of them by the researcher" (Cope, 2014, p. 89). To achieve credibility, I used source and method triangulation by observing leader-employee interactions, conducting employee focus groups and leader interviews, and using leader and researcher journaling. I also used the member-checking technique; leaders reviewed their respective transcripts and confirmed that they accurately reflected their thoughts and feelings.
I used journaling to achieve dependability , analogous to reliability in quantitative research. In my journal, I documented an audit trail of the activities that occurred and decisions I made throughout the study. I reviewed them periodically to examine the processes I was following and the output of those efforts (Amankwaa, 2016; Connelly, 2016). I also established a common cadence for data collection, following the same steps for each of the leader-employee interactions and using the same protocol, questions, and prompts for these activities—establishing a repeatability and consistency over time.
I strived to achieve confirmability , comparable to objectivity in quantitative research, by reviewing the audit trail in my journal throughout the study. These reviews helped reveal any biases or mistakes that could have influenced my data collection, analysis, and interpretation. I also incorporated verbatim participant quotes and passages from journals and field notes to ground my findings in the authentic voices and writings of participants.
Amankwaa (2016) noted that "by describing a phenomenon in sufficient detail, one can begin to evaluate the extent to which the conclusions drawn are transferable to other times, settings, situations, and people" (p. 122). Lincoln and Guba (1985) confirmed that this kind of thick description is a way to achieve transferability , a type of external validity. I strived to achieve transferability by painting a vivid picture of the people, physical settings, and organizational contexts in which they interacted, augmented with journal excerpts and participant quotes.
I sought to achieve a high degree of authenticity by faithfully documenting the full range of thoughts, emotions, actions, and gestures expressed by participants during the leader-employee interactions, focus groups, interviews, and journaling (Cope, 2014).
I used constructivist grounded theory methods to transform more than 450 unique codes into conceptual categories and, ultimately, into larger themes.
Categories. I produced eight categories: Accurately Assessing Oneself; Being Accountable to Others; Being Part of Something Bigger; Caring for and Being Cared for; Connecting with Others on a Personal Level; Creating a Safe, Comfortable Environment; Grounding Oneself; and Recognizing the Value and Contributions of Others. These categories represented the primary ways that participants expressed, experienced, made sense of, and found meaning in humility.
Themes. In the early rounds of data analysis, I sketched several emergent themes by deploying grounded theory's theoretical sampling technique. I subsequently scrutinized those early themes to reshape, dismantle, or validate them. During this analysis, three themes took shape: Seeking Clarity and Truth, Putting Oneself in Context, and Achieving Reciprocity. Figure 1 illustrates these themes and their constituent categories.
Figure 1. Three themes and their constituent categories
Theme 1: Seeking Clarity and Truth. Seeking Clarity and Truth was not a solitary endeavor for participants. Rather, it involved looking honestly inside oneself with open eyes while looking outside oneself and being open to the ideas of others. Participants exhibited a range of humility elements while seeking clarity and truth. These included accurately assessing oneself to increase self-awareness and having "adult conversations" that allowed other participants to clarify confusing issues, tackle difficult topics head on, and collaborate to solve problems.
During monthly meetings with chaplains, Leader B deflected praise directed at her onto others who deserved the accolades. She also admitted weakness and mistakes through assertions such as "I don't know" and "I forgot it." These expressions resonated with chaplains, giving them a sense of relief and shared humanity, as well as a desire to improve their performance. Leader A used intentional language (e.g., "spirituality" instead of "religion") to establish a more comfortable, inclusive climate for talking candidly with nurses about complex ethical questions and end-of-life issues. Nurses admitted to not taking care of themselves very well and needing to listen more carefully to patients' wishes. Through these and other behaviors, both leaders created environments where employees felt they could express their opinions, ideas, and emotions—without fear of retaliation for speaking truth to power and free of ridicule for admitting weakness or vulnerability.
Theme 2: Putting Oneself in Context. Putting Oneself in Context occurred when participants situated themselves in larger contexts (e.g., organizational, professional, historical) or came to view themselves through different lenses. Participants exemplified this theme in several ways. Through Leader A's allusions to a former colleague's wise sayings and Leader B's use of prayer and scripture, nurses and chaplains recognized they were part of something bigger. They came to view themselves not as isolated individuals but as valued members of a faith-based organization and a larger profession whose words and actions contributed to their own growth, the well-being of others, the fulfillment of team goals, and the realization of a shared mission. Leader B's discussion of her team's weekly game plan situated chaplains' day-to-day work in a larger context, reminding them of their responsibilities within the team, as well as the team's purpose within the larger organization. Leader A conveyed to nurses that with the trust placed in them by patients and the public comes a profound responsibility to act with integrity and humility.
Leaders also put themselves in context by grounding themselves. This included expressing their own vulnerability, laughing at themselves, stepping out from behind podiums, and sitting with instead of apart from employees. While discussing patient autonomy with nurses, Leader A shared personal stories of the ethical and emotional struggles he faced dealing with patients' end-of-life situations. Leader B demonstrated her approach to "table spirituality" by serving food and drink to her employees before monthly meetings. Through these and other verbal expressions and non-verbal behaviors, leaders leveled their own organizational status with others', balanced power relations with employees, and interacted with employees on more equal footing—while demonstrating accountability to their employees and the larger organization.
Theme 3: Achieving Reciprocity. The American Psychological Association Dictionary of Psychology defines reciprocity as "the quality of an act, process, or relationship in which one person receives benefits from another and, in return, provides an equivalent benefit" (American Psychological Association, 2020). Cialdini (2001) noted that reciprocity is integral to human interaction, since researchers have found some kind of reciprocity norm in every society that has been investigated.
While listening to study participants talk about, make sense of, and find meaning in humility-infused experiences, I detected a reciprocal aspect in much of what they described. This reciprocity ranged from a willingness to care for others and be cared for by others, to a desire to connect with others on a personal level by establishing rapport and building mutual trust. After Leader A quoted a wise saying by one of his former mentors, "Take time to refill your well," nurses acknowledged the need to take care of themselves by leveraging the spiritual support of chaplains so they could, in turn, take care of patients. In addition, Leader A intentionally closed the physical distance between himself and his audience and used first names of nurses to connect with them on a more personal level, transforming formal, one-way presentations into more casual, interactive conversations. Through their expressions of gratitude for teammates, chaplains poured appreciation into each other in mutually beneficial ways that were restorative to their physical, emotional, and spiritual well-being. In addition, Leader B and the chaplains discussed difficult issues with Guest Speaker A through an honest and respectful give-and-take, seeking to solve problems while maintaining good working relations for the future.
Conclusions and Discussion
I drew two conclusions that are significant to the field of leadership education, formulated a recommendation for people responsible for developing leaders in academic or organizational settings, and identified opportunities for future research based on limitations of my study.
Conclusion 1. I concluded that infusing humility into leader-employee interactions may be a useful strategy for improving leader effectiveness in today's turbulent workplace. During interviews and in reflective journals, the two leaders discussed benefits of infusing humility into interactions, including personal growth, professional development for themselves and their employees, and better employee interactions. Employees also noted positive effects of leader communications and behaviors that embodied humility.
Leader A acknowledged that his presentations to new nurses improved when he infused them with humility. From telling personal stories that revealed his humanity and vulnerability, to posing more questions to the nurses and asking for more feedback from them , he perceived that his presentations were having a greater impact on his audience. One example of this occurred during his first interaction with new nurses in a large auditorium. While the rows of desks could not be reconfigured for more intimate interaction, Leader A used techniques to connect with nurses in a more personal manner and on more equal terms. He did not use a handheld or lapel microphone and opted to wear an open-collar shirt instead of wearing his customary tie. As he began his presentation, he walked to within 6 feet of the front row, well in front of the podium, and greeted the nurses warmly with a loud voice, friendly tone, and genuine smile.
He then opened his remarks by saying: "Nurses are the most important employees at HealthCo." He paused to let this idea sink in before following up with a question: "Why do you all think I said this?" As one nurse answered his question, Leader A listened attentively, maintained eye contact with her, and nodded his head. When she finished talking, Leader A asked her name. After she responded, he thanked her using her first name and affirmed that nurses have more frequent and intimate interactions with patients and their family members than any other employee group at HealthCo.
In his first interview, Leader A explained how he integrated insights from our planning discussions to develop this "handshake" technique to transform a formal lecture into a more interactive conversation.
Leader A: I think in that particular instance, that is the result of feedback from you and the readings you gave me. There were several things I had consciously said I need to do more of. Because of the nature of the content, which can easily devolve into lecture, and then the nature of the room, that auditorium is really hard because it's an old-style auditorium. One of the things I noted prior to going in was to ask for more feedback and ask more questions. So, I was consciously looking for opportunities. I haven't done enough of that in the past. It was more of a conscious thing based on the work that we've been doing together. … I think our work together has really improved the presentation, the impact.
Several nurses commented on Leader A's technique.
Nurse 3: He didn't hide behind anything. He didn't make himself a statue behind a lectern. He moved around the room as best he could. He tried to make eye contact with people and use props very sparingly.
Nurse 8: He was really interactive, trying to make sure we could relate to what he was saying, to understand the message that he was trying to relay. … Also, the eye contact, there was a lot of it. Asking specific questions, like probing questions. But eye contact is always a big thing for me. I think he was really good about that. It lets me know that I'm not just a face in the crowd.
Nurse 9: The one that I remember is that he asked our name, asked where did we come from, what did we do before. It's a good thing.
Leader A also told stories to ground himself with his audience by illustrating challenges he has faced managing end-of-life issues, emotional struggles and ethical dilemmas he experienced with the deaths of his grandmother and one HealthCo patient, and the mistakes he made when his emotions clouded his decision-making. In his first reflective journal, Leader A commented on this technique.
Leader A: I made it a point to share stories where I struggled with what to do or was emotionally affected by ethical situations. I directly acknowledged there are times when I don't know what to do. And that's normal and okay.
In the second focus group, one nurse commented on Leader A's personal storytelling.
Nurse 8: It just shows he has the ability to look around him and realize we are human beings. We are all that same level. Nobody's better than anybody else, which means that that's going to translate into how he treats the people that are under him.
Another nurse offered her impression of the stories Leader A told that were based on lessons he had learned from his grandmother and a former colleague.
Nurse 9: Regarding that, I can see humbleness. … Because being humble is like listening to everyone that's around you. If you are humble enough, you're going to learn many things around you.
Leader B observed that infusing humility into employee interactions was an effective strategy in developing herself and her employees. By creating a safe, comfortable environment for her team's monthly meetings and taking a step back to guide from the side, she empowered chaplains to assert their leadership skills and tackle tough questions head on. This was exemplified in the way Leader B planned for and facilitated the second Spiritual Care Team meeting. She invited Guest Speaker A to talk about an important issue the team needed to address, honored Guest Speaker B's request to discuss another topic that was causing some confusion, and welcomed Leader A when he asked to present updates on several timely topics. Once the meeting began, Leader B did not insist on dominating the conversation. Instead, she used silence—an overlooked tool of leaders—so chaplains could ask questions and guest speakers could address them. She also practiced active listening and took notes to document answers to questions and help formulate follow-up questions.
In her second interview, Leader B reflected on the nature of humility.
Leader B: You have to think about it in the broad context. A lack of humility is arrogance. And arrogance is usually a cover for not knowing. Or insecurity. I think just to be able to be genuinely who you are. And be affirming of that.
I'm always about, "Okay, let's think about this. And how could we do it better? What are some ideas you have?" So, if a team, if a department, if a person didn't feel comfortable expressing their ideas because of judgment or because of whatever, they wouldn't say anything. … You wouldn't get opinions. There would be a lot of resources lost. There's a lot of talent, there's a lot of education, there's a lot of spirituality around that table. [She is referring to the conference room table for her monthly team meetings.] And it's got to come from a lot of people. It can't just come from one person.
In the ensuing focus group discussion, chaplains commented on Leader B's ability to adapt her leadership style in ways that grounded herself with others.
Chaplain 6: It does very well, you know, guiding from the side . You ask those prompting questions, and they help to correct things. Instead of you giving a lecture, the person who is speaking or whose department it is can then clarify. And the leader can also learn because the leader does not know everything. It's a very good way of empowering other people instead of interrupting them and running them down.
Chaplain 7: I think that behavior demonstrates that leadership is a partnership . And so, how you lead, people are going to catch more what you do than what you say . … So, there is this humility in that partnership, in that dance of trying to make sure that everything is running, where you are being attentive and you are being focused and open to each other in this space. I think it's demonstrated well.
Conclusion 2. I concluded that participation in the study offered each leader a positive and distinctive professional development experience.
Leader A's Experience. Leader A was a vice president at HealthCo with a PhD in organizational leadership and almost 12 years of leadership experience. He recognized the study as an opportunity for me to learn about leadership humility and contribute to the academic literature, as well as a chance for him to hone his leadership skills.
Leader A did not know or manage the nurses with whom he interacted. They were new to HealthCo and unfamiliar with its culture and customs. That organizational distance and lack of familiarity offered Leader A degree of safety and insulation from his audience. While he conveyed information about how HealthCo expected nurses to behave, he also sought to make nurses feel welcome, valued, trusted, and supported by the organization. He used humility elements primarily to establish rapport with the nurses, build their trust, and connect with them on a human-to-human level instead of as an executive lecturing frontline employees. He felt it was essential to present himself as an "approachable" person and make his messages relatable and memorable.
Because Leader A was giving a standard presentation that he had presented many times at new nurse orientations, he was able to practice when and how he would use different humility elements. This contrasted with Leader B, who interacted with chaplains and guest speakers in a less formal monthly meeting environment that fostered more free-flowing discussion. To accomplish his objectives, Leader A intentionally used non-verbal behaviors, such as eye contact, facial expressions, and body posture and positioning, along with "handshake" techniques combining bold statements and engaging questions. He also used intentional language and alluded to stories and wise sayings of former HealthCo leaders as a means of grounding himself, raising nurses' self-awareness, and connecting them to the organization's history.
As a result of his substantial leadership experience, familiarity with his presentation material, and insulation from his audience, Leader A was comfortable trying new humility tactics that stretched him—confident in his abilities to implement them and open to learning from my feedback. This was evident in an excerpt from his reflective journal: "I learned that I can do this! It takes practice and planning, but I have enjoyed this experience. I have employed these principles in other areas of my professional and personal life as well." In another journal entry, he wrote, "I am a trained educator and have been teaching and presenting for 30 years, but I am always striving to improve and be more effective. The humility elements have been wonderful suggestions. I have fully embraced them and believe that they will increase my ability to reach staff, inform minds, AND touch hearts."
Leader A experienced an "ah ha!" moment in his second interview when he recognized that humility was not just something a leader does when giving formal presentations to employees. He explained how he applied some of the humility tactics from the research study when he attended HealthCo's executive leadership retreat.
Leader A: So, the last night, I was sitting at the table where the CEO of HealthCo was and some other bigwigs. I kept telling myself, "Just keep quiet, just listen, ask some questions." Because the CEO is there, everyone wants to brag about themselves, or talk about themselves. And I really fought the impulse to do that. And I don't know how related it is, but I think it's more of a mindset . What we're talking about here. It's not just when presenting. It's really a mindset. Not just when we're leading necessarily.
Leader B's Experience. Leader A was Leader B's manager, coach, and mentor. He had recommended her to me as another leader-participant in my study, and he had encouraged, but not required, her to participate. This created a different context for Leader B's participation.
Leader B had a master's degree and several professional certifications. She had less leadership experience than Leader A (about 4 years as director of the Spiritual Care Team). In addition, she interacted with employees who were formerly her peers but who now reported directly to her—a significant contrast with Leader A's situation. While she did not have the organizational distance and insulation from her audience that Leader A enjoyed, she benefitted from a baseline of trust and familiarity she had already established with her teammates. As a result, she tended to emphasize humility elements she was accustomed to using instead of incorporating many new elements into the monthly meetings. She deployed honest admissions, familiar rituals, personalized awards, and more intimate expressions of compassion to bolster her relationships with chaplains and foster the safe, comfortable environment that was critical to the daily operations and long-term health of her team. The chaplains were attuned to many of the ways Leader B infused humility into their interactions and they appreciated them. More so than the nurses, they emulated the humble behaviors Leader B modeled and were perceptive in describing their effects on the monthly meetings along with their broader influence on their team's culture.
Leader B's notions of "being adult" and "having adult conversations" were key factors in creating an environment for meetings in which employees could speak honestly and share personal stories. These two concepts were at the heart of her leadership philosophy, and humility was an important aspect of both. In her first interview, Leader B described the first monthly meeting with chaplains as "a very adult meeting." She also connected notions of being adult and having adult conversations to the concept of humility.
Leader B: I don't know if you could just sum it up with humility. I think it's more about being transparent, being honest, being adult, encouraging everybody to speak their truth. To be honest with me, knowing that I'm honest with them. It's the only way I know how to be. So, I don't think you can just sum it up with one word of humility. But I think humility's in there.
There's no kind of game-playing, pretending that I have all the answers because I don't. No hidden agendas. I don't pretend, and if I don't know, I don't know. And if I make a mistake, I have no problem falling on my sword.
While Leader B tended to write about her team and their collective experience in her reflective journals, she became more comfortable sharing personal insights in her one-on-one interviews during the study. An example of this occurred in her second interview. After she told me a story about helping a chaplain put things in proper perspective, our conversation prompted her to re-examine an experience from 10 years earlier. As the first female chaplain at one of HealthCo's hospitals, and a lay-chaplain at that, she had experienced resistance from other male employees and patients.
Leader B: I called my director, and said, "Look, this was said to me. A man didn't want me to give him or his wife communion because I'm a woman." And she goes, "Leader B, just think of it as, you're in mission territory." And I said, "I can do that. I like that idea." She gave me a shift in perspective, and I ran with it. … I think it turned me around. … And maybe you could say, I don't know, I'll have to think about this. You know, maybe my ego was wounded when those hurtful things would be said to me. … But maybe I just got my ego out of the way and became more humble about it. I don't know, I haven't really thought about that.
Just as Leader B tried to broaden the perspectives of her chaplains by helping them view their mistakes and concerns in a larger context, she was able to situate herself in a broader historical context by viewing her own experiences through a lens of humility. Her participation in the study caused her to find deeper meaning in the present by reflecting on the past.
Like Leader A, Leader B concluded that humility ultimately transcended its manifestations in language, verbal expressions, non-verbal behaviors, and physical settings to exist as something intangible, which she described as a feeling . During her second interview, she offered a unique perspective on humility, connecting it to courage and vulnerability. She also noted the potential risk leaders face when their humility is perceived by others as a sign of weakness.
Leader B: Humility is something that you can't, it's not really tangible. You can't really put so many words on. It's more of a feeling . … I think it takes courage to be humble and to be vulnerable. And I think there's a balance between humility and insecurity. That the lines could get kind of fuzzy there.
Based on how the two leaders described their interactions with employees, I concluded that participating in the study offered them positive and distinctive professional development experiences with the potential to shape the way they led their teams and interacted with others in the future.
Recommendation
In developing leader humility programs for academic or organizational settings, programs should be customized for individual leaders. This would ensure that leaders infuse humility through their language, verbal expressions, non-verbal behaviors, and physical settings in authentic ways. While such programs should draw upon common humility elements and follow consistent protocols, they also should be flexible enough to accommodate the unique abilities of each leader and the unique context of each organization. This customization effort should initially entail establishing humility baselines for leaders by studying them in a variety of employee interactions and settings before implementing new humility elements. The programs should consider each leader's years of leadership experience, leadership style, current role and scope of responsibilities, communications skills, and sphere of influence (i.e., the different audiences they could potentially influence as well as possible settings for those interactions). Instruments for measuring humility, such as the Hexaco Personality Inventory (Ashton & Lee, 2008), could be useful in this effort. Such an approach would allow organizations to determine how each leader is currently performing, including ways they already behave humbly along with humility blind spots or weaknesses. Armed with this knowledge, instructors/trainers can develop strategies and tactics tailored to help individual leaders infuse humility more effectively with different audiences in different settings.
Opportunities and Considerations for Future Research
This study shed light on different ways leaders can infuse humility into employee interactions, as well as how leaders and employees experience, make sense of, and find meaning in those interactions. Additional research is needed to enrich these limited, albeit valuable, insights.
One opportunity for research would involve studying leader humility in organizations operating in different industries and regions. HealthCo is a faith-based, nonprofit organization operating in the healthcare industry in the southwest region of the United States. It does not have to report quarterly earnings or cater to the profit-driven demands of shareholders. These distinguishing features could predispose HealthCo's leaders and employees to view humility differently (e.g., more favorably) than leaders and employees at for-profit, secular organizations operating in other industries, such as financial services. In addition, leaders' use of humility and its effects on employees could be culturally bound. For example, when leaders intentionally close the physical distance with employees to make more personal connections with them, this behavior could be perceived differently in low power distance cultures versus high power distance cultures (Hofstede, 2011). Additional studies are needed to understand similarities and differences in the way leader humility operates in different types of organizations, industries, regions, and cultures.
Amankwaa, L. (2016). Creating protocols for trustworthiness in qualitative research. Journal of Cultural Diversity , 23 (3), 121-127.
American Psychological Association (2020). APA dictionary of psychology . Retrieved from https://dictionary.apa.org/reciprocity
American Psychological Association (2021). 2021 work and well-being survey. Retrieved from https://www.apa.org/pubs/reports/work-well-being/compounding-pressure-2021
Ashton, M. C., & Lee, K. (2008). The prediction of honesty–humility-related criteria by the HEXACO and Five-Factor Models of personality. Journal of Research in Personality , 42 (5), 1216-1228. https://doi.org/10.1016/j.jrp.2008.03.006
Avolio, B. J., & Gardner, W. L. (2005). Authentic leadership development: Getting to the root of positive forms of leadership. Leadership Quarterly , 16 (3), 315-338. https://doi.org/10.1016/j.leaqua.2005.03.001
Avolio, B. J., Gardner, W. L., Walumbwa, F. O., Luthans, F., & May, D. R. (2004). Unlocking the mask: A look at the process by which authentic leaders impact follower attitudes and behaviors. The Leadership Quarterly , 15 (6), 801-823. https://doi.org/10.1016/j.leaqua.2004.09.003
Baxter, P., & Jack, S. (2008). Qualitative case study methodology: Study design and implementation for novice researchers. The Qualitative Report, 13 (4), 544-559. https://doi.org/10.46743/2160-3715/2008.1573
Challenger, Gray & Christmas (2019). 2018 year-end CEO report: 160 CEOs out in December, highest annual, quarterly totals on record. Retrieved from https://www.challengergray.com/press/press-releases/2019-year-end-ceo-report-160-ceos-out-december-highest-annual-quarterly-totals
Charmaz, K. (2009). Shifting the grounds: Constructivist grounded theory methods. In Morse, J. M., Stern, P. N., & Corbin, J. (Eds.), Developing grounded theory: The second generation (pp. 125-140). Walnut Creek, CA: Left Coast Press.
Charmaz, K. (2015). Grounded theory. In Smith, J. A. (Ed.), Qualitative psychology: A practical guide to research methods (pp. 53-83). Los Angeles: Sage Publications.
Cialdini, R. B. (2001). The science of persuasion. Scientific American , 284 (2), 76-81. Retrieved from https://www.jstor.org/stable/26059056
Connelly, L. M. (2016). Trustworthiness in qualitative research. Medsurg Nursing , 25 (6), 435-436.
Cope, D. G. (2014). Methods and meanings: Credibility and trustworthiness of qualitative research. Oncology Nursing Forum, 41 (1), 89-91. https://doi.org/10.1188/14.ONF.89-91
Creswell, J. W. (2012). Educational research: planning, conduction, and evaluating quantitative and qualitative research . Boston: Pearson Education, Inc.
De Paoli, D., Arge, K., & Hunnes Blakstad, S. (2013). Creating business value with open space flexible offices. Journal of Corporate Real Estate , 15 (3/4), 181-193. https://doi.org/ 10.1108/JCRE-11-2012-0028
Gerstner, W., Konig, A., Enders, A., & Hambrick, D. (2013). CEO narcissism, audience engagement, and organizational adoption of technological discontinuities. Administrative Science Quarterly , 58 (2), 257–291. https://doi.org/10.1177/0001839213488773
Gilbert, J. A., Carr-Ruffino, N., Ivancevich, J. M., & Konopaske, R. (2012). Toxic versus cooperative behaviors at work: The role of organizational culture and leadership in creating community-centered organizations. International Journal of Leadership Studies , 7 (1), 29-47.
Greenleaf, R. K. (1977). Servant leadership: A journey into the nature of legitimate power and greatness. New York: Paulist Press.
Guba, E. G., & Lincoln, Y. S. (1994). Competing paradigms in qualitative research. In N. Denzin & Y. Lincoln (Eds.). Handbook of qualitative research , (pp. 105-117). Thousand Oaks, CA: SAGE Publications.
Guilmartin, N. (2010). Giving one pause: Learn how cultivating humility can drive success, even in the most time-, budget-, and attention-stressed workplaces. Training + Development, March 2010, 72-73. Retrieved from http://www.nanceguilmartin.com/76100372-1.pdf%20T%20and%20D%20article%20March%202010.pdf
Harbin, J., & Humphrey, P. (2010). Teaching management by telling stories. Academy of Educational Leadership Journal, 14 (1), 99-106.
Higginbottom, K. (2017, July 6). The impact of open-plan offices on leadership. Raconteur Future Workplace 2017. Retrieved from https://www.raconteur.net/business-innovation/the-impact-of-open-plan-offices-on-leadership
Hofstede, G. (2011). Dimensionalizing cultures: The Hofstede model in context. Online Readings in Psychology and Culture , Unit 2. https://doi.org/10.9707/2307-0919.1014
Hook, J. N., Boan, D., Davis, D. E., Aten, J. D., Ruiz, J. M., & Maryon, T. (2016). Cultural humility and hospital safety culture. Journal of Clinical Psychology in Medical Settings , 23 (4), 402-409. https://doi.org/ 10.1007/s10880-016-9471-x
Hoption, C., Barling, J., & Turner, N. (2013). "It's not you, it's me": Transformational leadership and self-deprecating humor. Leadership and Organization Development Journal, 34 (1), 4-19. https://doi.org/10.1108/01437731311289947
Irving, J. A., & Longbotham, G. J. (2007). Team effectiveness and six essential servant leadership themes: A regression model based on items in the organizational leadership assessment. International Journal of Leadership Studies, 2 (2), 98-113.
Jha, S., & Jha, S. (2015). Leader as anti-hero: Decoding nuances of dysfunctional leadership. Journal of Management and Public Policy , 6 (2), 21-28.
Kellerman, B. (2004). Bad leadership: What it is, how it happens, why it matters. Harvard, MA: Harvard Business School Press.
Larcker, D. F., & Tayan, B. (2016, May 10). Scoundrels in the C-suite: How should the board respond when a CEO's bad behavior makes the news? Stanford University Graduate School of Business Research Paper No. 16-23. Retrieved from https://ssrn.com/abstract=2777692
Laub, J. (2005). From paternalism to the servant organization. Expanding the Organizational Leadership Assessment (OLA) model. The International Journal of Servant-Leadership, 1 (1), 155-186.
Lawrence, P. (2006). Neohumility/humility and business leadership: Do they belong together? Journal of Business and Leadership, 2 (1), 116-126. https://doi.org/ 10.58809/EKSW5998
Lincoln, Y. S., & Guba, E. G. (1985). Naturalistic inquiry . New York: SAGE Publications.
Love, A. (2017, August 17). How workplace design shapes and reflects organisational hierarchies.
Workplace Insight . Retrieved from https://workplaceinsight.net/workplace-design-shapes-reflects-organisational-hierarchies/
Maccoby, M. (2000). Narcissistic leaders: The incredible pros, the inevitable cons. Harvard Business Review , 78 (1), 68-78.
Malbasic, I., & Brcic, R. (2012). Organizational values in managerial communication. Management: Journal of Contemporary Management Issues, 17 (2), 99-118.
Malmendier, U., & Tate, G. (2008). Who makes acquisitions? CEO overconfidence and the market's reaction. Journal of Financial Economics , 89 (1), 20–43. https://doi.org/10.1016/j.jfineco.2007.07.002
Maxwell, J. A. (2013). Qualitative research design: An interactive approach (3rd ed.). Vol. 41. Thousand Oaks, CA: SAGE Publications.
Mayfield, J. R., Mayfield, M. R., & Kopf, J. (1998). The effects of leader motivating language on subordinate performance and satisfaction. Human Resource Management , 37 (3), 235-248. https://doi.org/10.1177/2329488415572
Mayfield, J., & Mayfield, M. (2012). The relationship between leader motivating language and self-efficacy: A partial least squares model analysis. The Journal of Business Communication , 49 (4), 357-376. https://doi.org/10.1177/0021943612456
McElroy, J. C., & Morrow, P. C. (2010). Employee reactions to office redesign: A naturally occurring quasi-field experiment in a multi-generational setting. Human Relations , 63 (5), 609-636. https://doi.org/10.1177/001872670934
Morris, J. A., Brotheridge, C. M., & Urbanski, J. C. (2005). Bringing humility to leadership: Antecedents and consequences of leader humility. Human Relations , 58 (10), 1323-1350. https://doi.org/10.1177/0018726705059929
Morrow, P. C., McElroy, J. C., & Scheibe, K. P. (2012). Influencing organizational commitment through office redesign. Journal of Vocational Behavior , 81 (1), 99-111. https://doi.org/10.1016/j.jvb.2012.05.004
Nahavandi, A. (2009.) The art and science of leadership (5th ed.). New Jersey: Pearson Prentice Hall.
Nielsen, R., Marrone, J. A., & Slay, H. S. (2010). A new look at humility: Exploring the humility concept and its role in socialized charismatic leadership. Journal of Leadership & Organizational Studies, 17(1), 33-43. https://doi.org/10.1177/1548051809350892
Nielsen, R., & Marrone, J. A. (2018). Humility: Our current understanding of the construct and its role in organizations. International Journal of Management Reviews , 20 (4), 805-824.  https://doi.org/10.1111/ijmr.12160
Nissley, N., & Graham, S. (2009). Issues & observations: The narrative lens and organizational change. Leadership in Action: A Publication of the Center for Creative Leadership and Jossey‐Bass , 28 (6), 14-17. https://doi.org/10.1002/LIA.1271
Owens, B. P., Rowatt, W. C., & Wilkins, A. L. (2011). Exploring the relevance and implications of humility in organizations. Handbook of Positive Organizational Scholarship , 260-272.
Owens, B. P., & Hekman, D. R. (2012). Modeling how to grow: An inductive examination of humble leader behaviors, contingencies, and outcomes. Academy of Management Journal , 55 (4), 787-818. https://doi.org/10.5465/amj.2010.0441
Owens, B. P., & Hekman, D. R. (2016). How does leader humility influence team performance? Exploring the mechanisms of contagion and collective promotion focus. Academy of Management Journal , 59 (3), 1088-1111. https://doi.org/10.5465/amj.2013.0660
Owens, B. P., Johnson, M. D., & Mitchell, T. R. (2013). Expressed humility in organizations: Implications for performance, teams, and leadership. Organization Science, (24)5, 1517-1538. https://doi.org/10.1287/orsc.1120.0795
Owens, B. P., Rowatt, W. C., & Wilkins, A. L. (2011). Exploring the relevance and implications of humility in organizations. Handbook of Positive Organizational Scholarship , 260-272. https://doi.org/ 10.1093/oxfordhb/9780199734610.013.0020
Owens, B. P., Wallace, A. S., & Waldman, D. A. (2015). Leader narcissism and follower outcomes: The counterbalancing effect of leader humility. Journal of Applied Psychology, 100 (4), 1203-1213. https://doi.org/10.1037/a0038698
PriceWaterhouseCoopers Strategy& (2019). CEO turnover at a record high; successors following long serving CEOs struggling according to PwC's Strategy& global study. PwC Strategy& 2018 CEO Success Study . Retrieved from https://www.pwc.com/gx/en/news-room/press-releases/2019/ceo-turnover-record-high.html
Reave, L. (2005). Spiritual values and practices related to leadership effectiveness. The Leadership Quarterly, 16 (5), 655-687. https://doi.org/10.1016/j.leaqua.2005.07.003
Russell Reynolds Associates (2021, October 11). CMO, CDO, and CCO turnover accelerates as companies seek to drive topline growth. Retrieved from https://www.russellreynolds.com/en/insights/articles/cmo-cdo-cco-turnover-accelerates-companies-seek-drive-topline-growt
Senge, P. M. 1990. The fifth discipline . London: Century Business.
Sharbrough, W. C., Simmons, S. A., & Cantrill, D. A. (2006). Motivating language in industry: Its impact on job satisfaction and perceived supervisor effectiveness. The Journal of Business Communication (1973) , 43 (4), 322-343.
Sorcher, M., & Brant, J. (2002, February). Are you picking the right leaders? Harvard Business Review, 80 (2), 78-85.
Stake, R. E. (1995). The art of case study research . Thousand Oaks, CA: SAGE Publications.
Tang, Y., Mack, D. Z., & Chen, G. (2018). The differential effects of CEO narcissism and hubris on corporate social responsibility. Strategic Management Journal , 39 (5), 1370-1387. https://doi.org/10.1002/smj.2761
Tangney, J. P. (2002). Humility. In C. R. Snyder & S. J. Lopez (Eds.), Handbook of positive psychology (pp. 411-419). New York: Oxford University Press.
van Dierendonck, D., & Nuijten, I. (2011). The servant leadership survey: Development and validation of a multidimensional measure. Journal of Business and Psychology , 26 (3), 249-267. https://doi.org/10.1007/s10869-010-9194-1
Work Institute (2020). 2020 Retention Report. Retrieved from https://info.workinstitute.com/hubfs/2020%20Retention%20Report/Work%20Institutes%202020%20Retention%20Report.pdf
Yin, R. K. (2002). Case study research: Design and methods . Thousand Oaks, CA: SAGE Publications.
Yukl, G. (2012). Effective leadership behavior: What we know and what questions need more attention. The Academy of Management Perspectives , 26 (4), 66-85. https://doi.org/10.5465/amp.2012.0088
Magazine Issues
Magazine Articles
Online Articles
Training Day Blog
Whitepapers
L&D Provider Directory
Artificial Intelligence
Employee Engagement
Handling Customer Complaints
Diversity and Inclusion
Leadership Development Case Studies
Positive Relationships
Teams and Teambuilding
Awards Overview
Training APEX Awards
Emerging Training Leaders
Training Magazine Network Choice Awards
Online Courses
Training Conference & Expo
TechLearn Conference
Email Newsletter
Advertising

The Case for Humble Leadership
It's easy when you've reached the level of CEO, or high-level executive, to feel you're a guru. You might feel that now, from your high perch, you can bestow your wisdom on the little people who work beneath you—you will be so generous as to recognize the contributions of all those in smaller roles beneath you. The question is: Should you think of anyone at the company as working beneath you?
I've found in my relatively short career of 15 years that believing you have nothing left to learn, and especially not from those at lower levels than you at the company, is a dire mistake. Not all executives get punished by the organization for having such arrogance, but they often are punished by a company that doesn't perform as well as it would with a different corporate philosophy. Culture begins with the message and tone sent by the leadership team. If the top executives send the message that they are there to help others learn, but don't believe younger, less experienced employees also can teach them, the rest of the workforce will take a cue, and act the same.
It was refreshing to read last month in The New York Times Corner Office column about an executive who likes to make it clear that he, like everyone else, has a lot to learn. Todd Rovak, CEO of Capgemini Consulting North America and of Fahrenheit 212 , an innovation consultancy, told the Times' Adam Bryant that he is careful to let employees know he's trying, and failing, alongside them. He seems to take a proactive approach to sending a message that he is not above them, teaching lessons from on high. "The biggest way to fail is to say, 'I've got this completely figured out.' I prefer to be credible and say: 'We are all on a journey. And we have a strategy. And this is what we don't know about the path from here to there. But here's where we're going and why,'" Rovak tells Bryant. "And so it stops being about my vision, and starts being our journey. And people will pull for a journey. The biggest myth is that in order to be a leader you have to have all the answers."
How can executives be taught that they not only are teachers, but students, of those who work "under" them at the company? One way is for Learning professionals to propose a system in which each top-level executive has one meeting per month with either entry- or mid-level employees. It could alternate, one month a meeting with a dozen entry-level employees, and the next month a meeting with mid-level employees. The employees would have a learning and reflection task of their own. You could ask participants to each prepare one observation of a characteristic, or habit, of the company that is working well, and one that isn't. They also could be asked to come up with one idea for improvement. If the executive ends up adopting an employee's idea, that employee could be made part of the team implementing the resulting plan. It would be an exercise that gets employees thinking about how to better their company, an opportunity for advancement, and a help to executives to be given a tutorial by those executing the plans they put in place.
With work groups scaled back, so that many employees work in groups as small as two or three, leader participation in the day-to-day work is essential. There is less opportunity in today's leaner workforces for leaders at any level to just be "top of the trees" or "big picture" people. When a system has been put in place for executives to meet and learn from those at lower levels in the company, and when those at lower levels with winning ideas are asked to be a part of the leadership team in implementing those ideas, an important message is sent. Leaders at other levels of the company, such as mid-level or lower-level executives, realize that they, too, are expected to learn from those they manage.
I've been part of a work group with just two people, one of whom is the manager, and that manager, even with just the two of us, refuses to be trained in the day-to-day tasks that keep our business unit operating. From a philosophical standpoint, that's an unhealthy attitude, but from a practical standpoint, it's also dangerous. Along with the importance of setting a positive corporate culture, smaller work groups mean that if managers don't know how to do the work their employees are doing, the company is at risk of falling through on its products and commitment to customers.
Should an addition also be made to manager performance reviews? If you don't already do so, would it be a good idea to have a section in which the manager writes a few paragraphs about what her employees have taught her over the last year? Like other parts of the performance review, the manager each year would set goals for learning particular things from the team she manages, and would report back a year later whether she learned the things she wanted to learn from her team. And if she didn't learn those things, she would detail what she learned instead from them. It would be OK to end up learning different lessons than you thought you would from them, but one thing that would not be acceptable would be to learn nothing.
Do you think it's important for your top executives, and managers throughout your company, to learn from those who work at lower levels at the company? What systems, or programs, do you have in place to facilitate employee-to-manager learning?
RELATED ARTICLES MORE FROM AUTHOR
Training managers to avoid creating a false sense of urgency, luring employees back to office life, turning mistakes into learning moments, online partners.
Now announcing the 2023 TMN Choice Awards winners!

Humility – A Case Study
Sara, a team leader in the marketing department at a large manufacturing plant, came up with a brilliant marketing strategy for a new product. After she presented it to her boss Greg, he immediately walked over to the CEO's office and presented the plan as his, (with some reference to the input from his team). The CEO was delighted and heaped kudos on Greg at the next management team meeting. Sara shook her head, sighed, then sat back and let him take the credit. She felt resentment towards Greg for having stolen her ideas and leaving her input unacknowledged. She was also angry with herself for remaining silent. On the other hand, she felt superior to Greg and proud that she would not stoop so low as to steal ideas and then boast about it.
Questions to Consider
Was Sara being humble?
And why does it even matter when the end result was success for the team?
What positive role could humility play in a workplace that thrives on competition, individual performance, and getting ahead at the expense of the opposition?
I would love to hear your views. Many thanks.
Share this:
About cedricj
Leave a reply cancel reply.
Email Subscription
Enter your email address to subscribe to this blog and receive notifications of new posts by email.
Email Address:
Sign me up!
Recent Posts
I Haven't Got Time For The Pain
What's Your Story?
Get Out of Your Head and Into Your Heart
Broken Crayons Still Color
My Encounter with Mysticism
February 2022
January 2022
December 2021
November 2021
October 2021
September 2021
August 2021
January 2021
December 2020
November 2020
October 2020
September 2020
August 2020
February 2020
January 2020
November 2019
October 2019
September 2019
August 2019
February 2019
January 2019
December 2018
November 2018
October 2018
September 2018
August 2018
February 2018
January 2018
December 2017
November 2017
February 2017
January 2017
December 2016
November 2016
October 2016
September 2016
August 2016
February 2016
January 2016
December 2015
November 2015
October 2015
September 2015
August 2015
February 2015
January 2015
December 2014
November 2014
October 2014
September 2014
August 2014
February 2014
January 2014
December 2013
November 2013
October 2013
September 2013
August 2013
February 2013
January 2013
December 2012
November 2012
October 2012
September 2012
August 2012
February 2012
January 2012
December 2011
November 2011
October 2011
September 2011
August 2011
February 2011
January 2011
December 2010
November 2010
October 2010
"What Will People Think?" Dare To Be Yourself
A Place for You
Adapting to Other Views of Time
Aim before you fire
authentic living
Beyond simplistic solutions
Building empathy
Change is so difficult. Why?
Changing values and our response
character and leadership
Characteristics of a Successful Leader
Clarity of purpose
clearly understood strategies
compassion and pity
Consideration for othyers
Contribution and Leadership
creative ideals
Critical thinking before practical action
Cross-cultural communication
Cultural factors in developing a leadership brand
Customer care,
daydreaming matters
Defining your brand
developing executive influence
Developing Your Leadership Brand
Executive influencing skills
Executive qualifications
Expecting the best
Feed a Soul; Starve an Ego
Getting beyond a family feud
Giving back, contribution
Graciousness
How to Make a Winning Pitch Interview with award winning television producer Arnold Shapiro
Humility and Inspirational Leadership
I to I Relationships – The Face of Authentic Connection
I work therefore I am?
Insecurity – A Drain on the Brain
Inspiration at work
Inspirational Leadership
Intentional living
Jerk Management
Listen for the true self
Living in the Face of Death
loving your job
Making a career transition
making change happen
Making change happen.
Maturity, self restraint, behaving like an adult
motivation for change
Need for Silence
New possibilities
Other-orientation
Our Dueling Voices – The Ego and the Soul
Presence is peace
Realizing your potential
Refusing a Promotion
Reversing Gender Bias in the C-Suite
Self-Awareness
Self-Disclosure and Leaders
Self-knowledge and regulation
setting high goals
So You Think You Can Empathize?
Speaking in your own voice
Strategic thinking
Struggle between soul and ego
The boss we all want
The dangers of self-importance
The Gift of Procrastination
The Measure of a Person
The power of letter writing
True connection
True riches
Uncategorized
values to live by
When others get on our nerves
Your mission in life
Your personal brand
Entries feed
Comments feed
WordPress.com
Flickr Photos
Spam Blocked
Documentation
http://www.linkedin.com/pub/cedric-johnson/0/4b1/a09
Suggest Ideas
Support Forum
Test yourself on your Motivational IQ
WordPress Blog
WordPress Planet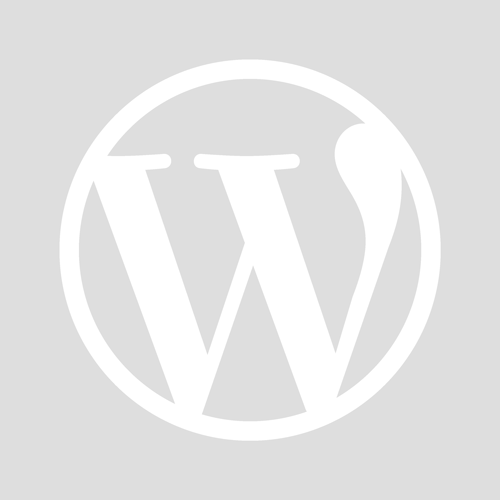 Already have a WordPress.com account? Log in now.
Follow Following
Copy shortlink
Report this content
View post in Reader
Manage subscriptions
Collapse this bar
Humility – a virtue of leadership
In this world of social media, wherein people focus immensely on self-promotion, it seems odd to address the feeling of humility however, a humble leader is an absolute necessity, more so during these times of uncertainty. I have had the privilege to interact with leaders from different walks of life at various intervals of time, and one virtue common to almost all of them was humility.
Humility finds a place in the Bhagavad Gita and is defined as the absence of self-importance. An action-oriented, high-achiever may shudder at the terms servant leader or humble leader, but research by the journal of management on Do Humble CEOs Matter? An Examination of CEO Humility and Firm Outcomes revealed that humility in CEOs led to higher-performing leadership teams, increased collaboration, cooperation, and flexibility in developing strategies.
So, what makes humility such an important trait ?
Humble leaders understand that they are not the smartest person in every room, and they do not need to be the one either. They encourage people to speak up, respect differences of opinion, and champion the best ideas, regardless of whether they originate from a top executive or a production-line employee.
When a leader works to harness input from everyone, it carries through the organization. As other executives and line managers emulate the leader's approach, a culture of getting the best from every team and every individual takes root. In short, such leaders know how to get the most from people.
Shifting from self to self-less a critical part of the transition that empowers a team and enables an organization to operate smoothly and effectively.
Contrary to many opinions humility is not about thinking less of yourself, but thinking of yourself less, said Ken Blanchard. It helps one leverage their potential without being boastful about themselves.
Some of the simple steps to be humble are as follows :
No great leader was born a certain way, they were created and grown. Insanely intentional, unequivocally empathetic, and proud to be different with an acute sense of time, the signs of future leaders are clear to the trained eye. Incorporating greatness into the early days secures more bright ones ahead.
We tend to be impressed by charismatic candidates with powerful personalities and a commanding presence. My advice is to dig deeper. Search for quiet confidence, humility, and a focus on others. In my experience, that's where great leadership begins.
I would be happy to know your experiences and views about humility – a virtue of leadership.
Recent Post
The Triad of Leadership: Trust, Belief, and Faith
Beyond the Clock: Exploring Scary Hour
Aligning Talent Strategies with Changing Employee Dreams
Feedback Form
Get in touch
Call us with any queries.
Leave a message
Would you like to receive a callback from us?
Let us build promising career together! Share your details over here…
Select Position Learning and Development (L&D): Manager/Senior Manager Learning and Development (L&D): Trainee Associate Assessment training: Manager / Senior Manager Assessment: Trainee Associate OD-HR: Manager/ Senior Manager OD-HR: Trainee Associate Business development: Manager/Senior Manager Business Development: Trainee Associate Others
SUGGESTED TOPICS
The Magazine
Newsletters
Managing Yourself
Managing Teams
Work-life Balance
The Big Idea
Data & Visuals
Reading Lists
Case Selections
HBR Learning
Topic Feeds
Account Settings
Email Preferences
Level 5 Leadership: The Triumph of Humility and Fierce Resolve
Boards of directors typically believe that transforming a company from good to great requires an extreme personality, an egocentric chief to lead the corporate charge. Think "Chainsaw" AI Dunlap or Lee Iacocca. But that's not the case, says author and leadership expert Jim Collins. The essential ingredient for taking a company to greatness is having a "Level 5" leader, an executive in whom extreme personal humility blends paradoxically with intense professional will. In this 2001 article, Collins paints a compelling and counterintuitive portrait of the skills and personality traits necessary for effective leadership. He identifies the characteristics common to Level 5 leaders: humility, will, ferocious resolve, and the tendency to give credit to others while assigning blame to themselves. Collins fleshes out his Level 5 theory by telling colorful tales about 11 such leaders from recent business history. He contrasts the turnaround successes of outwardly humble, even shy, executives like Gillette's Colman M. Mockler and Kimberly-Clark's Darwin E. Smith with those of larger-than-life business leaders like Dunlap and Iacocca, who courted personal celebrity. Some leaders have the Level 5 seed within; some don't. But Collins suggests using the findings from his research to strive for Level 5-for instance, by getting the right people on board and creating a culture of discipline. "Our own lives and all that we touch will be the better for making the effort," he concludes.
What catapults a company from merely good to truly great? A five-year research project searched for the answer to that question, and its discoveries ought to change the way we think about leadership. The most powerfully transformative executives possess a paradoxical mixture of personal humility and professional will. They are timid and ferocious. Shy and fearless. They are rare—and unstoppable.
The Idea in Brief
Out of 1,435 Fortune 500 companies that renowned management researcher Jim Collins studied, only 11 achieved and sustained greatness—garnering stock returns at least three times the market's—for 15 years after a major transition period.
What did these 11 companies have in common? Each had a "Level 5" leader at the helm.
Level 5 leaders blend the paradoxical combination of deep personal humility with intense professional will . This rare combination also defies our assumptions about what makes a great leader.
Celebrities like Lee Iacocca may make headlines. But mild-mannered, steely leaders like Darwin Smith of Kimberly-Clark boost their companies to greatness—and keep them there.
Darwin Smith—CEO at paper-products maker Kimberly-Clark from 1971 to 1991—epitomizes Level 5 leadership. Shy, awkward, shunning attention, he also showed iron will, determinedly redefining the firm's core business despite Wall Street's skepticism. The formerly lackluster Kimberly-Clark became the worldwide leader in its industry, generating stock returns 4.1 times greater than the general market's.
The Idea in Practice
Humility + Will = Level 5
How do Level 5 leaders manifest humility? They routinely credit others, external factors, and good luck for their companies' success. But when results are poor, they blame themselves. They also act quietly, calmly, and determinedly—relying on inspired standards, not inspiring charisma, to motivate.
Inspired standards demonstrate Level 5 leaders' unwavering will. Utterly intolerant of mediocrity, they are stoic in their resolve to do whatever it takes to produce great results—terminating everything else. And they select superb successors, wanting their companies to become even more successful in the future.
Can You Develop Level 5 Leadership?
Level 5 leaders sit atop a hierarchy of four more common leadership levels—and possess the skills of all four. For example, Level 4 leaders catalyze commitment to and vigorous pursuit of a clear, compelling vision. Can you move from Level 4 to Level 5? Perhaps, if you have the Level 5 "seed" within you.
Leaders without the seed tend to have monumental egos they can't subjugate to something larger and more sustaining than themselves, i.e., their companies. But for leaders with the seed, the right conditions—such as self-reflection or a profoundly transformative event, such as a life-threatening illness—can stimulate the seed to sprout.
Growing to Level 5
Grow Level 5 seeds by practicing these good-to-great disciplines of Level 5 leaders:
Attend to people first, strategy second. Get the right people on the bus and the wrong people off— then figure out where to drive it.
Stockdale paradox
Deal with the brutal facts of your current reality—while maintaining absolute faith that you'll prevail.
Buildup-breakthrough flywheel
Keep pushing your organizational "flywheel." With consistent effort, momentum increases until—bang!—the wheel hits the breakthrough point.
The hedgehog concept
Think of your company as three intersecting circles: what it can be best at, how its economics work best, and what ignites its people's passions. Eliminate everything else.
In 1971, a seemingly ordinary man named Darwin E. Smith was named chief executive of Kimberly-Clark, a stodgy old paper company whose stock had fallen 36% behind the general market during the previous 20 years. Smith, the company's mild-mannered in-house lawyer, wasn't so sure the board had made the right choice—a feeling that was reinforced when a Kimberly-Clark director pulled him aside and reminded him that he lacked some of the qualifications for the position. But CEO he was, and CEO he remained for 20 years.
JC Jim Collins operates a management research laboratory in Boulder, Colorado. He is the author of Good to Great: Why Some Companies Make the Leap…and Others Don't (HarperBusiness, 2001), and coauthor, with Jerry I. Porras, of Built to Last: Successful Habits of Visionary Companies (HarperBusiness, 2002).
Partner Center