Professional Content Marketing Cover Letter Example for 2023
Read for inspiration or use it as a base to improve your own Content Marketing cover letter. Just replace personal information, company application data and achievements with your own.

Have a content marketing cover letter that tells your story
Would a good cover letter increase your chances of landing an interview? Yes.
Do we have any specific tips for Content Marketing applications? Yes.
Are cover letters the same as resumes, but longer? Definitely not!
So what are cover letters?
Well, great cover letters give you the opportunity to tell a personal story, while making the right impression and proving you're the best candidate at the same time.
Need more details? Let's dive deep.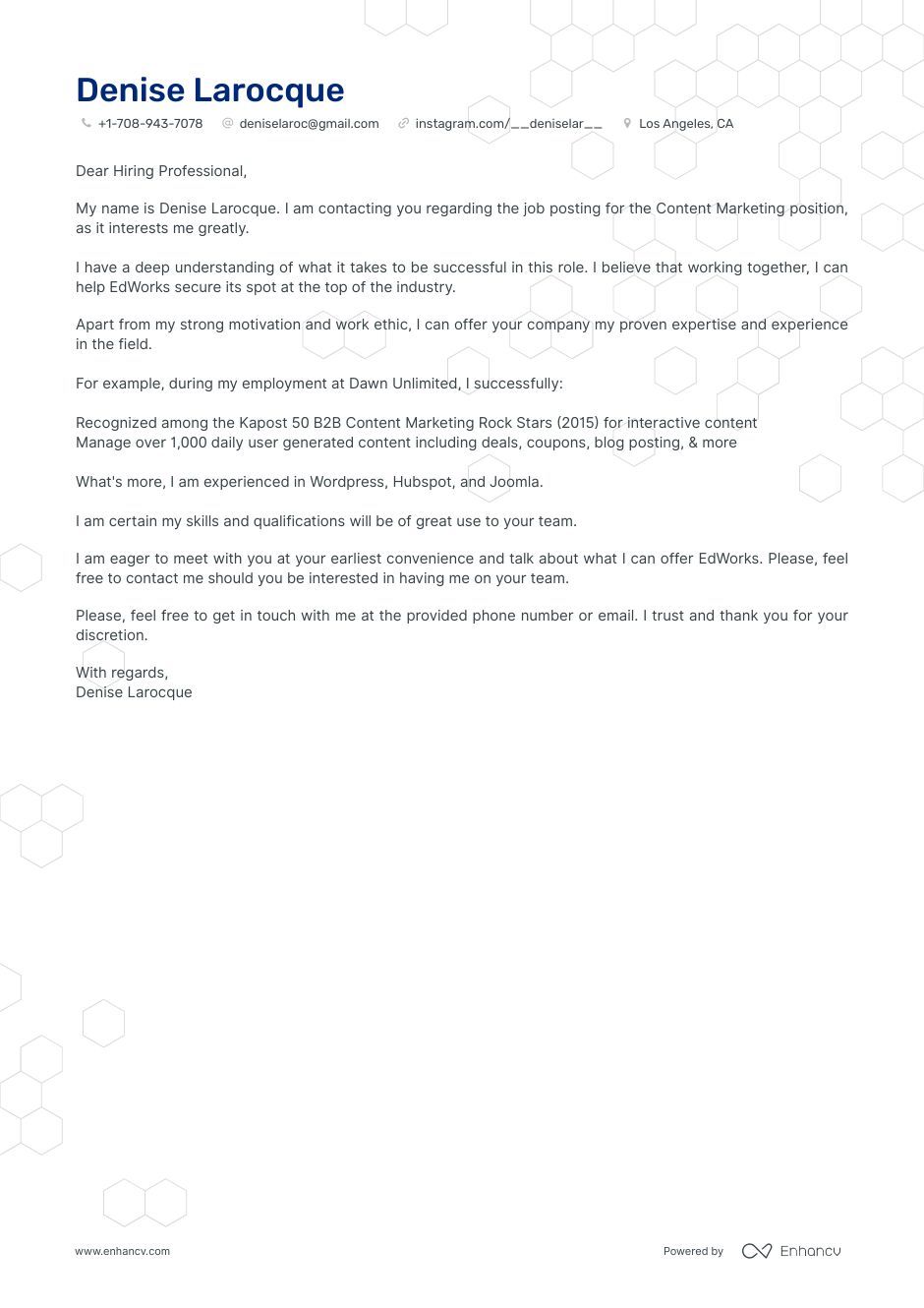 So what's the difference between a cover letter and a resume?
In short – the resume showcases your achievements and skills, while the cover letter focuses more on your personality and motivations.
Of course, you should mention some of your relevant skills in the cover letter as well. But make sure you're not repeating your resume word by word.
Now let's move on to the things that make every cover letter great!
Choose the right salutation and craft a strong introduction
Addressing your cover letter to a specific person works in your favor for two reasons: it shows your attention to detail, and it proves that you've taken the time to research who the person might be.
However, sometimes this might be much more difficult than expected. On such occasions, we advise you to focus on salutations that go beyond the impersonal "To Whom It May Concern".
Here's a brief list of suitable phrases:
To the Human Resources Department,
Dear [company name] Recruiter,
Dear Angela Stone,
To the Recruitment Team
You wonder what the key to good introductions is? (Moderate) Creativity!
You've probably heard that many people out there have started using phrases like "I found your job advert on platform X and decided to apply", right?
And what's wrong with such phrases, you may ask. They're outdated and they definitely won't make you stand out, to say the least.
So go for something different. Begin your cover letter by sharing your excitement about the company, the position, and even the field.
Talk about your hard and soft skills
Although you've probably listed (or are planning to list) your hard skills on your resume, don't forget to mention them in your cover letter as well. One way to do that is by telling a personal story.
You can share how some of your skills or qualities have helped you achieve goals in the past. Or perhaps you want to talk about the things that help you get over challenges. You decide.
Naturally, both soft and hard skills should be present here. It's especially important to include skills and qualifications that have been mentioned as part of the job description or the requirements section of the advert. This will help you pass applicant tracking systems that screen documents for certain keywords.
Prove your passion about the company
Showing that you've researched the company and are excited to become part of its team is definitely one of the best ways to prove you're a strong candidate.
Recruiters want to make sure that you're at least as passionate about the company and the industry as them.
It's also a good idea to mention how your previous experience could help you in your work and what impact it could have on your long-term performance.
In addition, showing that you are aware of industry or even company issues and are not afraid of facing them will give you additional points!
Choose the right ending
Using the right words to end your Content Marketing cover letter is essential for two reasons.
First, it supports the great first impression you've already made. Second, it's a way to express your gratitude for the recruiter's time and consideration.
The closing line you choose depends on your preferences and the company culture. If you want to be on the safe side, stick to more traditional phrases, such as "Looking forward to hearing from you" and "Thank you for your consideration".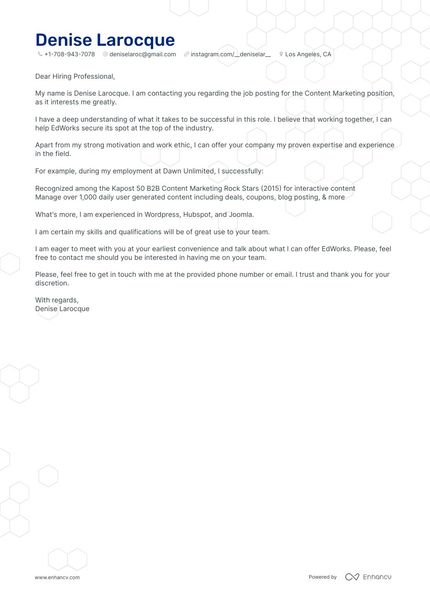 Cover letter examples by industry
Web Designer
Illustrator
Industrial Design
Brand Ambassador
Creative Marketing
Marketing Intern
Production Assistant
Market Research
Marketing Manager
Ux Designer
Marketing Assistant
Social Media Coordinator
Video Editor
Marketing Associate
Content Strategist
Email Marketing
Instructional Designer
Freelance Writer
Digital Marketing Specialist
Ui Designer
Social Media Intern
Brand Manager
Digital Marketing Analyst
Digital Marketing Executive
Grant Writer
Marketing Specialist
Digital Marketing Manager
Marketing Coordinator
Ui Developer
Creative Director
Seo Manager
Telemarketing
Seo Specialist
Public Relations Specialist
Ppc Specialist
Content Writer
Digital Marketing
Ecommerce Marketing
Event Director
Lead Generation
Design Engineer
Market Analyst
Advertising
Director Of Communications
Marketing Director
Photographer
Growth Marketing
Product Marketing Manager
Social Media Manager
Digital Marketing Intern
Social Media Specialist
Senior Marketing Manager
Marketing Executive
Digital Marketing Consultant
Business Manager
Freelance Translator
Social Media Marketing
Technical Writer
Cover letters helped people get noticed
Updated for today's recruitment standards
Worried your cover letter design is past the expiration date? We'll help you craft a new one that leaves an impression and beats luck.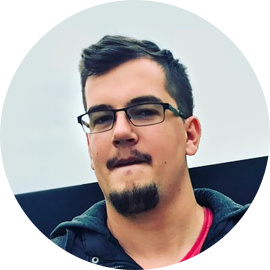 Daniel Pietersen
Senior customer support engineer.
" Enhancv gave me a sense of relief and a feeling of confidence when passing it along to a potential employer. "
Daniel Pietersen on using Enhancv
Check out more winning cover letter examples for inspiration
Learn from people who have succeeded in their job hunt.
Marketing Intern Cover Letter
Carpenter Cover Letter
It Support Cover Letter
Business Intelligence Cover Letter
Therapist Cover Letter
Construction Manager Cover Letter
Film Production Cover Letter
Research Associate Cover Letter
Computer Technician Cover Letter
Quality Control Cover Letter
Executive Cover Letter
College Cover Letter
Pair your cover letter with a matching resume for guaranteed success
Matching your cover letter with an equally good resume will without a doubt put you in front of other applicants.
Check out our Content Marketing resume writing tips or talk to an expert for some valuable tips and guidance.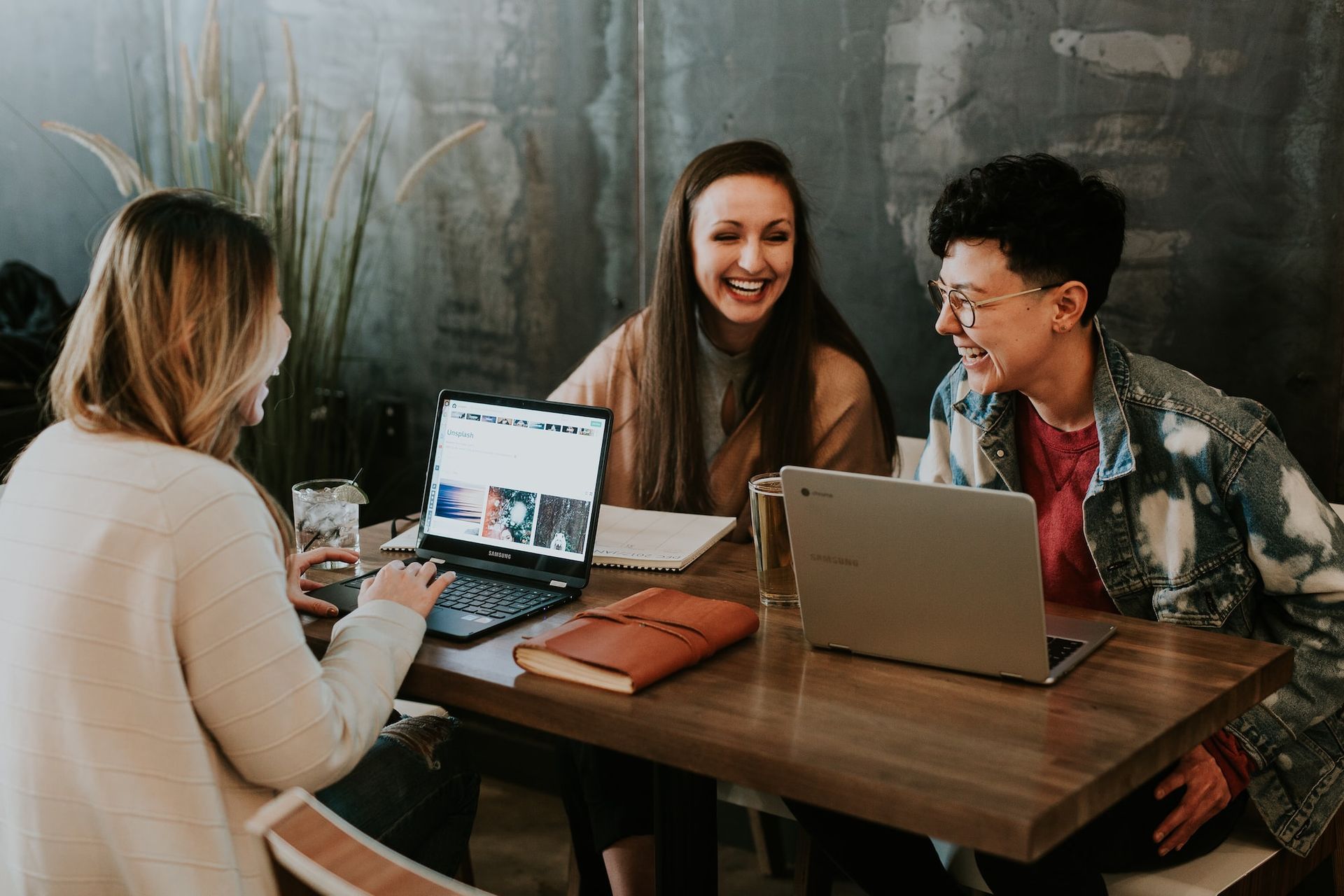 How to List an Internship on Your Resume

How to Show You're a Phi Beta Kappa Student on Your Resume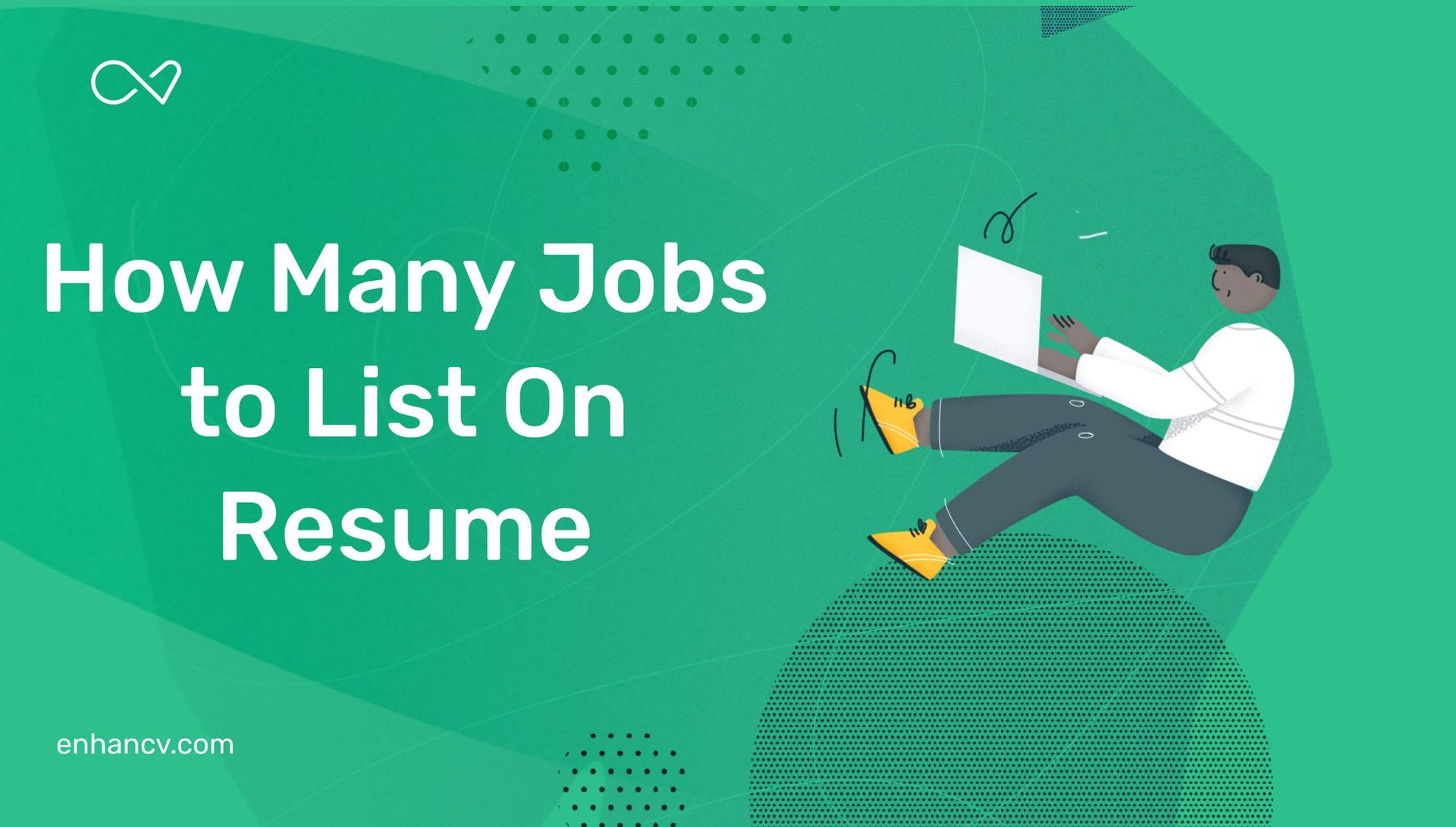 How Many Jobs Should You List on a Resume?

How do left-brainers and right-brainers organize their New Year's resolutions?
First Job Jitters: How Long Should You Stay at Your First Job?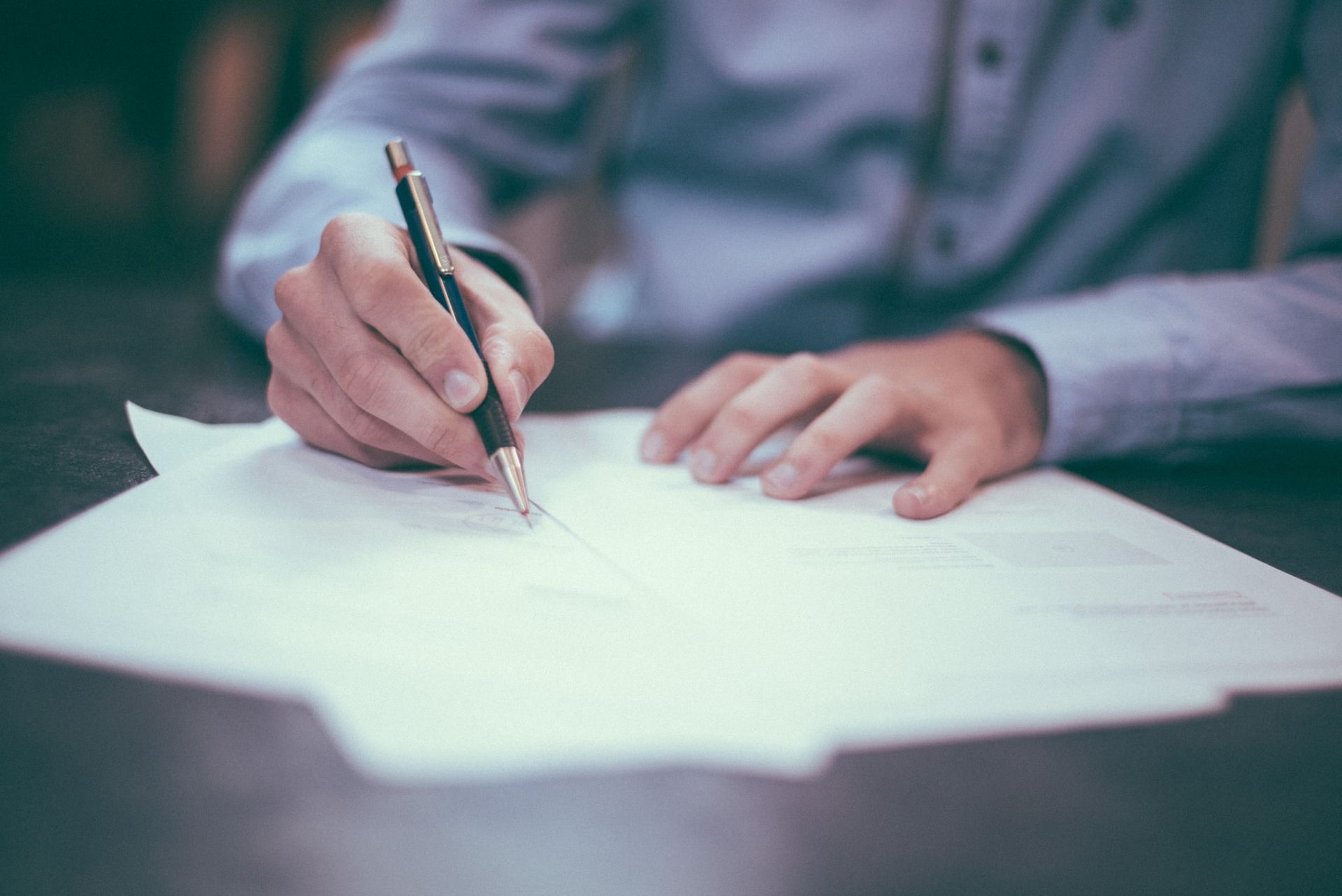 Solutions Architect Interview Questions
Create Resume
Terms of Service
Privacy Policy
HTML Sitemap
Resume Examples
Resume Templates
Resume Formats
Resume Checker
Resume Skills
How to Write a Resume
Modern Resume Templates
Simple Resume Templates
Cover Letter Builder
Cover Letter Examples
Cover Letter Templates
Cover Letter Formats
How to Write a Cover Letter
Resume Guides
Cover Letter Guides
Job Interview Guides
Job Interview Questions
Career Resources
Meet our customers
Career resources
English (UK)
French (FR)
Swedish (SE)
© 2023 . All rights reserved.
Made with love by people who care.
Resume Builder
Resume Experts
Search Jobs
Search for Talent
Employer Branding
Outplacement
Content Marketing Cover Letter
15 content marketing cover letter templates.
How to Write the Content Marketing Cover Letter
Please consider me for the content marketing opportunity. I am including my resume that lists my qualifications and experience.
In the previous role, I was responsible for strategic recommendations for SEO, SEM, website content, and social media channels.
My experience is an excellent fit for the list of requirements in this job:
Experience with creating compelling messages for different target personas/markets
Expertise in all major business software applications (Adobe Creative Suite, Microsoft Office, Wordpress)
Ensure all creative deliverables align with key marketing initiatives and remain consistent across all platforms
Proficient in the Microsoft Office Suite including PowerPoint, Word, and Excel
Familiarity with the Adobe Create Suite including Photoshop and InDesign
Thorough understanding of marketing communications
A general familiarity of web development
Ease in communication
Thank you for taking your time to review my application.
Microsoft Word (.docx) .DOCX
PDF Document (.pdf) .PDF
Image File (.png) .PNG
Responsibilities for Content Marketing Cover Letter
Content marketing responsible for leadership in increasing adoption of digital marketing strategies and best practices – including social media initiatives, SEO, and digital prospecting and remarketing campaigns - across Hyatt's full service hotels.
Content Marketing Examples
Example of content marketing cover letter.
I submit this application to express my sincere interest in the content marketing position.
In my previous role, I was responsible for strategic thought leadership for SEO strategy and social media and/or paid search integration.
I reviewed the requirements of the job opening and I believe my candidacy is an excellent fit for this position. Some of the key requirements that I have extensive experience with include:
Strong writing / journalistic background
Strong knowledge of best practice digital content styles and how to sell them to stakeholders
Strong skills in digital-oriented communication (test, images, videos) able to speak in the best way to specific targets
Good knowledge of CMS and technical tools for image editing
Basic knowledge of SEO (Search Engine Optimization) and concepts like visits, bounce rate, time on site, page visited, booking funnel
Coming from a Digital Agency or an Online Travel Agency will be a relevant
Assist the development by team members of marketing collateral (assets) including articles, infographics, solution brochures
A passion for creative writing, digital marketing and everything online are essential with some relevant experience – an eloquent and succinct writer who is digital savvy and knows what works well on the web
Thank you for your time and consideration.
Haven Hickle
In the previous role, I was responsible for leadership and direction across multi-channel growth strategy based on needs and efficiency: SEO/ASO, SEM, DSPs, social paid/earned, community/influencer development, word of mouth, email marketing, CRM, traditional TV/offline, mobile, native etc;.
Experience creating content for demand generation
Knowledge of web content development, digital publishing, email and social media best practices
Self-starter and highly detail-oriented, with the organization and time management skills to manage multiple projects simultaneously and to shift priorities per business needs
Targeting a seasoned, experienced professional with a full understanding of area of specialization
Exceptional writing skills and proficiency in AP style
Experience in developing engagement strategy
Demonstrates a passion for writing and storytelling and is proactive in creating conversations and seeking innovative ways to connect with customer base
Flexibility and composure under pressure
I would like to submit my application for the content marketing opening. Please accept this letter and the attached resume.
In the previous role, I was responsible for insight into web and social media opportunities based on strategy and historical results.
Please consider my qualifications and experience:
Past success in creating content that integrates well with other marketing collateral, campaigns and initiatives
A team-first, collaborative approach to all work assignments big and small
Strong understanding of aligning content to journey maps to provide our target customers with the right message in the right space at the right time
Basic understanding of marketing concepts and principles
Quick learner who listens and asks good questions
Familiarity with sales funnel and pipeline management
Strong knowledge of social media outlets
Proficient time, project and task management skills
Thank you for considering me to become a member of your team.
Cameron Dach
In the previous role, I was responsible for design and development for web-based marketing communications; such as electronic invitations, product announcements, newsletters, social media and related portals.
Familiarity with SEO and web traffic metrics
Proven understanding of the content marketing method and how it works within corporate marketing teams
Communication (oral and written), presentation and listening skills
Basic knowledge of Microsoft Office (Word, Excel, Access, PowerPoint, and Outlook)
Knowledge of Adobe Creative Suite software including Acrobat Pro, Photoshop, Illustrator, and InDesign
Comprehensive knowledge of Digital Asset Management (DAM) systems
Knowledge of both Microsoft Windows and Apple Mac OS X
In-depth knowledge of file formats (print, digital, video) and media usage rights terminology
Rowan O'Connell
Previously, I was responsible for leadership and daily guidance for MontanaPBS social media platforms by establishing best practices and policies for station staff.
Top-notch researcher who excels at making technical concepts approachable and accessible
Understanding of SEO algorithms, able to work within SEO framework establish by agency and internal stakeholders
Knowledge of new content tactics and emerging technologies including mobile consumption
Excellent team player who thrives in a collaborative environment
Experience writing top-end advertising copy for radio, print, email, social, and other digital advertising
Demonstrated in-depth knowledge of both AP and Chicago Manual of Style guides
Knowledge of and experience optimizing content on the website for Search Engine Optimization (SEO), user experience, and user interface
Demonstrated experience staying current with and incorporating industry trends into writing style
Baylor Krajcik
Related Cover Letters
Create a Resume in Minutes with Professional Resume Templates
Create a Cover Letter and Resume in Minutes with Professional Templates
Create a resume and cover letter in minutes cover letter copied to your clipboard.
Privacy preference center
We care about your privacy
When you visit our website, we will use cookies to make sure you enjoy your stay. We respect your privacy and we'll never share your resumes and cover letters with recruiters or job sites. On the other hand, we're using several third party tools to help us run our website with all its functionality.
But what exactly are cookies? Cookies are small bits of information which get stored on your computer. This information usually isn't enough to directly identify you, but it allows us to deliver a page tailored to your particular needs and preferences.
Because we really care about your right to privacy, we give you a lot of control over which cookies we use in your sessions. Click on the different category headings on the left to find out more, and change our default settings.
However, remember that blocking some types of cookies may impact your experience of our website. Finally, note that we'll need to use a cookie to remember your cookie preferences.
Without these cookies our website wouldn't function and they cannot be switched off. We need them to provide services that you've asked for.
Want an example? We use these cookies when you sign in to Kickresume. We also use them to remember things you've already done, like text you've entered into a registration form so it'll be there when you go back to the page in the same session.
Thanks to these cookies, we can count visits and traffic sources to our pages. This allows us to measure and improve the performance of our website and provide you with content you'll find interesting.
Performance cookies let us see which pages are the most and least popular, and how you and other visitors move around the site.
All information these cookies collect is aggregated (it's a statistic) and therefore completely anonymous. If you don't let us use these cookies, you'll leave us in the dark a bit, as we won't be able to give you the content you may like.
These cookies allow us to provide you with better functionality and personalization. They may be set up by us or by third party providers whose services we've added to our pages.
The purpose of these cookies is to give you a more personalized experience, based on your previous visits and choices. If you don't wish to allow these cookies, these services may not work.
We use these cookies to uniquely identify your browser and internet device. Thanks to them, we and our partners can build a profile of your interests, and target you with discounts to our service and specialized content.
On the other hand, these cookies allow some companies target you with advertising on other sites. This is to provide you with advertising that you might find interesting, rather than with a series of irrelevant ads you don't care about.
Content Manager Cover Letter Examples
How to build a professional content manager cover letter.
Content managers are essential members of any marketing team, creating content that helps drive brand awareness and bring new potential customers into the fold. To earn a position as a content manager, you need not just a great portfolio but also a well-written cover letter that shows off both your talent and dedication to the content management industry.
In this guide, we cover five key steps for writing a cover letter as a content manager. Keep reading to learn all about how to:
Correctly format your content manager cover letter header
Create a personalized greeting for your content manager cover letter
Write a strong cover letter introduction that impresses employers
Showcase your best skills and qualifications as a content manager
Complete your content manager cover letter with an effective conclusion
1. Correctly format your content manager cover letter header
To begin writing your content manager cover letter, your first key task is to create a properly formatted header. Cover letter headers serve an important role in your letter, helping to create a sense of visual flow and organization .
Within your header, you should include the following key information:
Your name and professional title
Your professional contact information
The name of the company you are applying to
The department of the company you are applying to
The address of the company (when applicable)
Here is an example of a well-formatted content manager cover letter header
Mary Jane , Content Manager (123) 456-7890 | [email protected] | linkedin.com/in/mary-jane
To: Frankfurt Media Solutions Content Management Department 1234 Street Address San Francisco, CA
2. Create a personalized greeting for your content manager cover letter
Once you are happy with how your header looks, your next key step is to create a personalized greeting for your cover letter.
Creating a personalized greeting requires you to read up on the company before beginning to write. As you complete this research, look for useful details about the company that you can reference within your cover letter, such as:
The company's values and goals
Current projects or major clients the company is involved with
Who at the company is responsible for hiring activities
This last detail is what you will use to create your personalized greeting. A personalized greeting should always address a specific person by name, letting them know the letter is tailored to them.
Here are 3 examples of personalized cover letter greetings
Dear Head Content Manager Sally Smith,
Dear Ms. Sally Smith,
Dear Hiring Manager John Doe,
Find out your resume score!
3. Write a strong content manager cover letter introduction
After adding your personalized greeting to your cover letter, you can now begin writing your introductory paragraph . In this introduction, you can skip over writing your name and contact information, as you have already listed this information in your header.
A strong cover letter introduction should include:
A brief summary of your professional life (years of experience, industry experience, etc.)
A statement on why you are enthusiastic about applying to this company
Specializations you possess in the field of content management
Here is an example of a strong introduction from a content manager's cover letter
I am a content management professional with 4+ years of experience managing blogs and social media profiles for corporate clients in the financial industry. Given that your company specializes in financial marketing, I believe I can be an invaluable addition to your marketing team and help to enhance your content marketing and management services immensely.
4. Showcase your best skills and qualifications as a content manager
While your introduction focuses on your most notable qualifications, the remaining body paragraphs of your cover letter should offer a more in-depth look at these qualifications and other skills that make you a great candidate for the job.
Describing skills and accomplishments in a cover letter can be tricky, as you want to be as detailed as possible while still remaining concise.
To achieve this, the key is to prioritize relevancy — include skills and accomplishments that are highly relevant to the job you are applying for and do not need much explanation as to why you included them.
Here are 6 examples of content management skills to describe in a cover letter
Exceptional writing skills
Verbal and written communication
Collaboration and teamwork
Creative and critical thinking
Attention to detail
Marketing knowledge
Here is an example of how to describe an accomplishment in a content management cover letter
As a content manager at my previous employer, I was responsible for creating and distributing promotional materials via the company's social media accounts. Resulting from the social media content campaigns I developed, the company experienced an incredible 55% increase in brand engagement on social media, as well as a nearly 20% increase in social media sales.
5. Complete your content manager cover letter with an effective conclusion
You have made it to the end of your content manager cover letter. Pat yourself on the back for all of your hard work but don't hang up your writing tools just yet — you still have a conclusion to write.
To write an effective cover letter conclusion , make sure to include:
An enthusiastic sentence saying you are looking forward to hearing from them
How and when you can best be contacted
A formal sign-off
Here is an example of an effective conclusion from a content manager's cover letter
It is with incredible excitement that I submit my application for your consideration. With my content management skills on your team, I believe we can accomplish great things. I am eager to discuss this opportunity more with you directly and can be best reached via phone call at (123) 456-7890. The best times to reach me are weekdays between the hours of 9 a.m. to 3 p.m.
Many Thanks,
[Applicant Name]
Julia Gergelova
Julia is a professional writer, translator and graphic designer. She holds degrees in translation and interpretation, and has international work experience from a number of different countries in Europe as well as China and Panama. Julia formerly taught academic writing and as a graphic designer contributed to outlets such as The Business of Business . She has a passion for lifelong learning and good coffee.
All content manager cover letter examples
Let your resume do the work..
Join 2,500,000 job seekers worldwide and get hired faster with your best resume yet.
Content marketing manager: 7 essential skills to include when writing a cover letter
Jul 27, 2023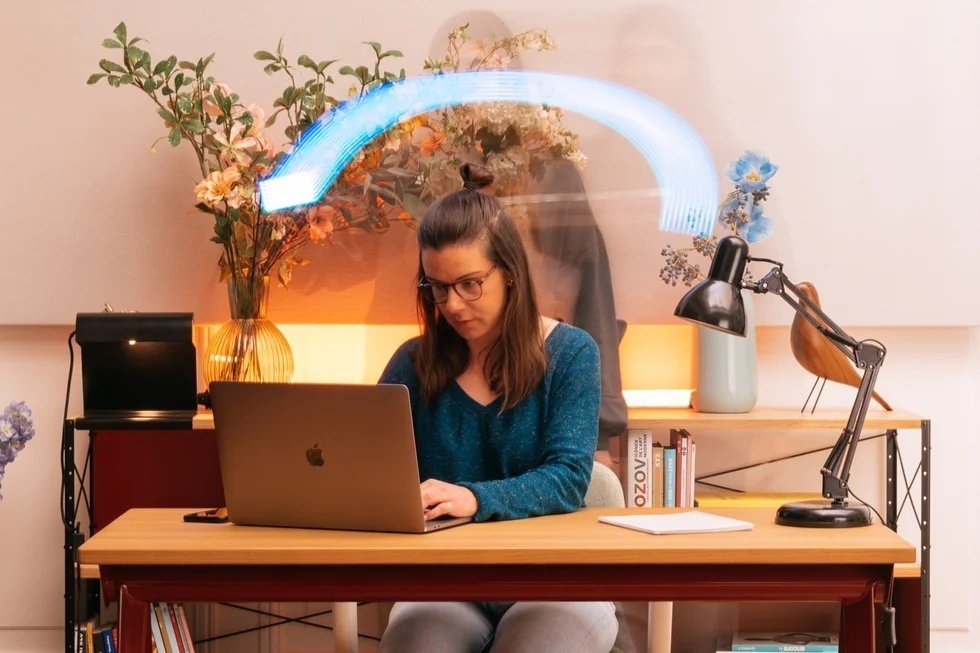 Writer, translator and ex-recruiter
Writing a winning cover letter isn't an easy skill to master. When you're writing a content marketing manager cover letter for a tech company, it can be even harder to know what to highlight. What will the hiring manager most be interested in besides your qualifications for the role? Which soft skills do you want to highlight? How creative should your cover letter for the tech industry be?
Melissa Patrick, Chief Marketing Officer at Pepechat LLC, has the answers. Here she shares seven skills to highlight in your cover letter for a content marketing manager role in tech .
1. Branding
If you want to land a role promoting someone else's brand, Patrick says you need to start by presenting your own . "If someone's looking to enter the tech marketing industry, the first thing I'm looking for is how you've branded yourself. Do you have a brand? Have you branded yourself as a tech enthusiast?"
How to leverage that in your cover letter? Your brand should carry through into your cover letter . The way you communicate in writing should be consistent with your other online profiles. This is your chance to show you have the content skills you're talking about and the ability to stay on target and be consistent. Patrick explains why consistency is a key skill. "When you work in marketing inspiration hits you everywhere, but you have to be able to channel that into a consistent message whatever the company branding is or the CEO wants. Whether it's a startup or established company they'll be a strategy and you need to work with that."
2. Enthusiasm for tech
Patrick says, "I feel that tech marketers should be techies themselves so that they can get a more rounded view of the tech market, get the full perspective." She goes on to explain that you don't have to be a programmer or developer, but you have to be interested in tech, want to know what the latest thing is, enjoy learning new things and understand the language of tech.
How to leverage that in your cover letter? Share a piece of tech you simply love and can't do without, and explain why you find it so fascinating. Patrick gives a couple of examples, "Maybe you drive a Tesla or maybe you've always loved taking things apart and seeing how they go back together." You may actually be pretty proficient at coding or have some other tech skill , you might follow all the latest tech news , whatever it is that you do, share it.
3. Creativity
According to Patrick, creativity is even more important in tech. "Tech is really 'square' and you really need some creativity to make that come to life." You need to take something that is cold and inanimate and breathe life into it. It takes imagination to make tech cool and unique, to make it something that people want, and to make your company stand out.
How to leverage that in your cover letter? Don't use a tired old formula that you've downloaded from the internet, take the time to craft something that really showcases your creative skill. Creativity is essential for any content marketing manager role, so share examples of creative projects you've worked on and how you came up with the ideas and saw them through.
4. Personality
Patrick believes that people overlook personality when applying for a marketing role in a tech company, but it's an important factor. In fact, it's the thing that will really make you stand out from the rest . "Ironically, in my experience, people who hire in tech aren't looking for what you might think of as a typical 'tech person' who's very straightforward. What I've noticed in recruiting tech employees is that we're looking for amazing, energetic, standout personalities. Yes, absolutely the hard skills and tech knowledge and whatever we need for that position, but personality is also important and when those people apply, they tend to float to the top because they're more memorable."
How to leverage that in your cover letter? This can be a tricky one to balance; you don't want to crack jokes or go with anything too wacky, but you can share some details about yourself and, much like the creativity angle, steer away from using AI and tired formulas.
5. Writing skills
You're a content manager, so part of your skill set should be writing content . Even if later that's translated into images and video clips. Your cover letter should showcase your skills. As a marketer working in tech, you're going to need to simplify complicated ideas or products for the general public, persuade them to buy an item, or persuade them they need it. You might have to appeal to clients who are into the latest, greatest tech and know everything there is to know down to the last detail. Use your powers of persuasion in your cover letter. It goes without saying that you shouldn't use AI to write for you. Patrick says, "It has an obvious tone and you need to let your personality shine through."
How to leverage that in your cover letter? For starters there should be no mistakes, no typos or spelling errors, nothing that's clunky or worded oddly. You need to be authentic, and Patrick warns against under or over-valuing yourself. Be true to who you are and convince the hiring manager you're what they need. It can certainly help to know who you are writing to rather than the generic 'hiring manager' and also the problems the tech company is looking to solve—take a look at the job description for those.
6. Analytical skills
When you're working in a creative role Patrick says it's easy to fall into a pattern of doing what's fun and running with any idea that pops into your head. But what will make your content successful is analyzing and following the data, so you need to have a good head for data. "You need to be able to conduct proper research and work out what you can extrapolate from the data, report back, and take it from there. It's about being part of the business, planning, goals, research analysis—not just creating content."
How to leverage that in your cover letter? Patrick's favorite way of showing this is with provable facts and data from previous projects. Share examples of projects you've worked on and some facts and figures, or how you've taken a set of data and created a campaign from it, or at least share some ideas.
7. A willingness to learn
One great opportunity you have in a tech company is on-the-job education . In Patrick's words, "You get to build marketing skill muscle—it's not always an easy product to market so you get really good at it." You might also get to learn new terms, new strategies, and all about what's at the forefront of tech.
How to leverage that in your cover letter? To demonstrate this in your tech company job application, you could highlight times when you've learned new skills and how they've benefitted you and/or the company, or you can simply take it back to your enthusiasm, highlighting any research you've done on the company or role.
Writing a cover letter for a content marketing manager position in tech
In addition to highlighting the skills above, Patrick recommends you keep it simple. You don't need to throw pictures and charts into your content marketing manager cover letter to try and show off—if they want to see stuff like that, they'll ask for it later.
Patrick also suggests getting constructive criticism from a trusted friend or colleague, letting them read your cover letter, and giving you feedback. Don't repeat the same things you have on your resume or LinkedIn profile and get a letter of recommendation to include if you can. Finally, she would recommend finding yourself a mentor to listen and guide you in your job search and career, especially if you're switching to a new industry .
Photo: Welcome to the Jungle
Follow Welcome to the Jungle on Facebook ,  LinkedIn , and  Instagram , and subscribe to our  newsletter  to get our latest articles every day!
More inspiration: Perfect your cover letter
Seeking remote work: 8 tips for writing a remote-first cover letter
On the hunt for that dream remote role? Here's how to write the perfect cover letter for it ...
Jul 05, 2023
Cover letters decoded: Tailoring your approach for startups vs. corporations
It's a nuanced discussion, but there are key differences to consider when writing a cover letter for a startup vs. a big corporation.
Jul 04, 2023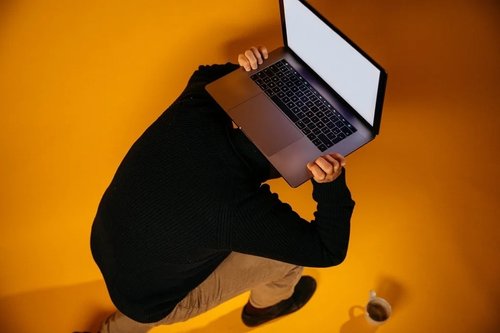 Writing your first cover letter: what information can you include?
Cover letters aren't dead yet! If you're writing your first one, get ready to take notes.
Jun 21, 2023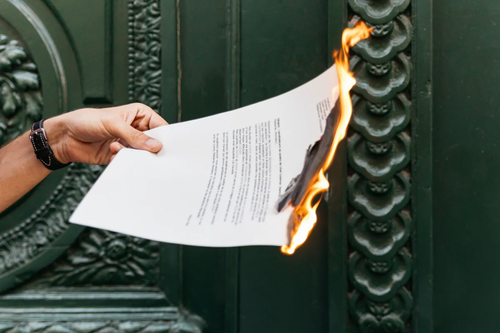 Writing a cover letter: ditch the dull templates!
How many times have you searched "cover letter templates" on Google? Well, it's time to stop! Use your voice and share your originality.
Jul 12, 2022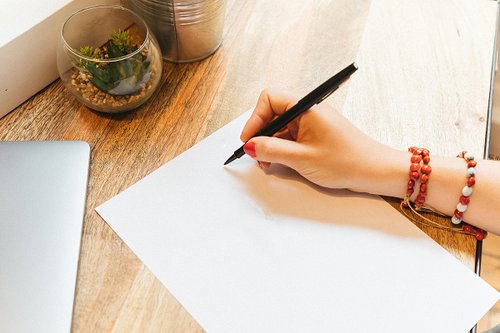 Crafting a compelling cover letter for hidden job opportunities
You've found your dream company. But there are no open positions. Should you give up? No! Use these tips to write a strong speculative cover letter.
Jan 07, 2020
The newsletter that does the job
Want to keep up with the latest articles? Twice a week you can receive stories, jobs, and tips in your inbox.

Looking for your next job opportunity?
Over 200,000 people have found a job with Welcome to the Jungle.