18 November 2003: Section 28 bites the dust
The hated section 28 of the local government act 1988 was finally wiped from the statute books..
This had already happened in Scotland, bringing an end to an unprecedented attack on the rights of LGBT people by the state. Its repeal was one of the very first acts of the newly devolved Scottish Parliament.
Section 28 of the Local Government Act 1988 had banned local authorities and schools from 'promoting homosexuality'. 
This had deprived generations of LGBT pupils the chance of seeing people like them in the books, plays, leaflets or films their schools could stock or show. Teachers weren't allowed to teach about same-sex relationships; anyone who broke the law could face disciplinary action.
The effects were devastating and have sadly proved long-lasting and research shows that anti-LGBT bullying is still widespread with more than half of pupils (52 per cent) reporting hearing homophobic slurs frequently at school (Stonewall School Report 2017).
It was the campaign against Section 28 which led to the creation of Stonewall.
Lord Michael Cashman, one of Stonewall's founders, told the Guardian: "What was so incredible was the political opportunism. Section 28 had been brought in on the back of the stigmatisation and discrimination suffered by gay men; in particular those dealing with AIDS and HIV. Some people were facing the most appalling deaths, and this was designed to kick us firmly underground. Looking back, if we had won the battle of Section 28, Stonewall would probably never have been founded.
"I don't think we would have progressed to equality as far as we have now. The fact that we lost meant we had to make sure another Section 28 didn't happen again. Maybe if we had won, we would have all sat back, glowed, then lived in inequality for decades after."
The repeal Bill received Royal Assent on 18 September 2003. Ben Summerskill, Chief Executive of Stonewall at the time, said: "Its removal is hugely important because it is totemic ... It was deliberately designed to stigmatise and demean 3 million people."
We have made incredible progress toward LGBT equality over the last 30 years, but the fight is far from over.
Find out how you can take action for LGBT equality today
View our 30 moments on the way to LGBT equality
Skip to main content
December 1987 Clause 28 is introduced into the local government bill by Dame Jill Knight, Conservative MP for Birmingham Edgbaston. It provokes immediate outrage among gay rights campaigners and many teachers.
May 1988 The legislation becomes Section 28 when the bill passes into law, but the notoriety of the measure means that it remains known by the name "Clause 28".
May 1997 Labour wins the general election promising anti-discrimination legislation, but fails to make any specific mention of Clause 28.
February 2000 The Labour/Lib Dem coalition in Scotland presents draft legislation to repeal Clause 28. Stagecoach tycoon Brian Souter bankrolls the Keep the Clause campaign to the tune of £1m, helping them launch a massive advertising offensive.
May 2000 A private poll, paid for by Keep the Clause, finds 87% of Scots in favour of keeping Clause 28. The poll is dismissed as a publicity stunt by gay groups and leading members of the Scottish Executive.
June 2000 Members of the Scottish parliament vote 99 to 17 with two abstentions to abolish Clause 28.
July 2000 The Labour government introduces legislation to repeal Clause 28 in England and Wales; under a three-line whip, Conservative MPs oppose the move. The bill is defeated by bishops and Tories in the Lords.
November 2002 After a hardline approach on gay adoption rights, which provokes a disastrous internal rebellion, Iain Duncan Smith pledges not to force Tory MPs to defend Section 28.
January 2003 The government backs another attempt to repeal the "unnecessary and undesirable" measure. Former Tory leadership contender Michael Portillo sides ostentatiously with John Bercow and other party modernisers.
Customise your experience
Get suggested content
Create personalised work boards
Free learning resources from arts, cultural and heritage organisations.
Introduction
Prior to many schools becoming academies (starting in 2000), the vast majority of non-private schools in the Britain were government schools, run by local authorities. As such, they were tied to teaching the prescribed National Curriculum. Therefore any laws passed that affected how or what children were taught had a profound impact on millions of children across England, Scotland and Wales.
This learning story explores the background to, and impact of, Section 28 of the Local Government Act 1988. The Act made it illegal for teachers in government run education facilities (schools, colleges and universities) to promote homosexuality or homosexual relationships as acceptable. The Act lasted for 12 years in Scotland, and 15 in England and Wales, and its destructive legacy is still felt today.
LGBTIQ+ - This acronym is an inclusive way to refer to people who identify as lesbian, gay, bisexual, transgender, intersex and queer. The '+' is to acknowledge that there are other genders and sexualities that people may identify with.
Section 28 – A Local Government Act which made it illegal for teachers in government run schools to promote homosexuality or homosexual relationships as acceptable. It came into force on 24 May 1988 and was repealed on 18 November 2003 (earlier in Scotland).
Political Background
This website uses cookies.
This website uses cookies to improve your browsing experience, We use aggregate data to report to our funders, the Arts Council England, about visitor numbers and pageviews. We don't share your data with any third party organisations for marketing purposes. By clicking on 'Agree', you accept the use of these cookies.
Cookie settings
Our website keeps three levels of cookies. You can adjust your preferences at any time. If you want more information about what cookies are and which cookies we collect, please read our cookie policy .
Are essential cookies that ensure that the website functions properly and that your preferences (e.g. language, region) are saved.
Allow us to analyse website use and to improve the visitor's experience.
Section 28: History, Response and Future Impact
by LGBT Lawyers | Feb 8 2021 | Discrimination , LGBT History Month
Share this article
Related posts, the dissolution process, what is sexual orientation discrimination, revenge porn | everything you need to know.
What is Indecent Assault? | Punishments and Defences
What Is Adultery And How Can It Be Proved?
Section 28 | Read Time 10 Minutes. 
Section 28: "a disturbing backwards step".
In 1980's Britain, the LGBT movement was still finding its footing.
For gay rights, the 80's was a strange state of limbo: the movement came a long way but wasn't quite there yet. The 20 years before the introduction of Section 28 saw many important LGBT events. 1969 saw The Stonewall Riots in the USA. In England, The Sexual Offences Act partially decriminalised homosexuality in 1972. The first Pride march in the UK took place in London later that year. For the gay liberation movement, progress was slow but positive. However, in 1988, the Conservative government introduced legislation that would affect LGBT rights for the next 15 years. 
"Section 28 marked a disturbing backwards step for tolerance and inclusivity after the strides made by the British LGBT+ movement" Quote taken from The Independant, 1988
the history of 1980's England
The 1980's was a controversial time for England.
Margaret Thatcher emerged into British politics and quickly grew to be the overshadowing figure of the decade. Furthermore, as a political leader, Thatcher was extremely divisive, with half the nation in her favour, the other half heavily opposed.
Vast parts of the country, especially the North, were stricken by poverty. The need for industry in England was at its lowest. The battle between the government and trade unionists was ever ongoing. On top of this, in 1981, unemployment in England was at its highest since the Great Depression. Homosexuality was experiencing a decline in support. The Sexual Offences Act partially decriminalise homosexuality back in 1969. Regardless, the view from the general public only transitioned from "illegal but discussed" to "legal, but not always approved." 
The HIV Epidemic
Two events are the primary reasons for the introduction of the Section 28 Act.
Firstly, was the rapidly emerging HIV epidemic.
HIV was sweeping across the USA and subsequently across the rest of the world. By the middle of the decade, HIV claimed nearly 50 lives in England. Whatsmore, there were over 1,000 HIV patients by the end of 1987, just one year before the enforcement of Section 28.  The first case of HIV in England was in 1981. In fact, it was a gay man who regularly visited Florida who brought back the virus from the USA where the epidemic was running rife.  
In 1984, rigorous antibody tests revealed that HIV lead to AIDS, and AIDS could be fatal. Furthermore, scientists discovered that the virus was more prevalent in gay men than it was in any other member of society. What this did was instill a sense of fear in the general public. What this did was provoke a sense of fear in the general public. This was a new, foreign virus that was particularly prominent in gay men; people feared HIV and subsequently, the patients.
Princess Diana famously shaking hands with an HIV patient without wearing gloves. Photo credit from Tatler Magazine.
Jenny Lives With Eric & Martin
The second contributing factor to Section 28 was a children's book called  Jenny Lives with Eric & Martin.
In 1983, Danish author Susanne Bösche published  Jenny Lives with Eric & Martin. This picture book, initially written to educate children, tells the story of Jenny who lives with her father and his boyfriend. Jenny Lives with Eric & Martin is on of the first children's books to out-rightly discuss homosexuality. Whatsmore, the purpose of the picture book was to normalise different family styles across the UK and Europe.  
However, no one could foresee the negative impact that this story would have on 1980's England. In 1986, not long before the introduction of Section 28, a newspaper reported that a copy of the book was on display in the library of a London primary school. This school happened to be run by the ILEA, a Labour party authority.
"Vile Book In School: Pupils See Pictures Of Gay Lovers", A headline by The Sun Magazine in 1986
The controversy of "feeding homosexual propaganda" to children was suddenly household knowledge. What followed was a series of protests and demonstrations against the book, against the Labour party and against exposing children to such topics. 
Act 1, Scene 1
In 1986, The Conservative government introduced " An act to refrain local authorities from promoting homosexuality." However, they refused this legislation and subsequently named it the Section 28 Act in December 1987. 5 months later, in May 1988, The Section 28 Act was finally made into law.
The official Section 28 Act read as follows:
Section 28 of the 1988 Local Government Act stated :
'A Local Authority shall not:
(a) intentionally promote homosexuality or publish material with the intention of promoting homosexuality;
 (b) promote the teaching in any maintained school of the acceptability of homosexuality as a pretended family relationship
Nothing above shall be taken to prohibit the doing of anything for the purpose of treating or preventing the spread of disease.'
Legislation taken from the Labour Party's official website
Section 28 essentially stated that the teaching of anything LGBT was now prohibited in schools. Furthermore, LGBT clubs and groups disbanded across the country and all LGBT literature was removed from shelves in libraries and book shops.
Teachers stopped informing children about LGBT people and same-sex relationships, meaning homophobia against both pupils and staff suddenly started to increase. Councils stopped funding books, plays, leaflets, films and other materials showing same-sex relationships. LGBT youth support groups up and down the country disbanded.  
"It meant that positive depictions of LGBT life were completely wiped out in schools."
Activism and response
The 15 years under the thumb of Section 28 inspired a generation of gay activists.
What came out of the chaos were some courageous voices against the new legislation. Young, old, gay, lesbian and trans people took to the streets in a series of protests and marches. These protests took place before and during the life of Section 28. Booan Temple and Sally Francis are just two examples of LGBT people who protested against Section 28. Temple and Francis were both part of an all lesbian team that actively fought for LGBT rights and equality.
On May 2 1988 Temple, Francis and a group of activists abseiled into The House of Lords after peers voted in favour of the bill. Correspondingly, 3 months later, the same group stormed a live streaming of the BBC Six O'Clock News. 
"It was state promoted homophobia" Booan Temple
Life under the rule of section 28
The Conservative government had publicly announced that homosexuality was a disease. In fact, the Tories were able to justify the Act by claiming it was "essential in stopping the spread of the sickness." With the HIV epidemic at it's highest, and homosexuality itself now a form of "epidemic", things weren't looking good for the LGBT community. What followed was 15 long years of invisibility. 
"[Section 28] crystalised prejudice under the guise of protecting children."
Maruska Greenwood, Chief Executive at LGBT Health and Wellbeing
The climate for LGBT people during these years was worlds apart from what it is now. LGBT people battled against their own government, and against other civilians who believe that homosexuality was unnatural. During this time, simply talking to someone who was gay could be considered promoting it.
The Conservative government were insistent on their belief that Section 28 was not to stop homosexuality. Instead, it was to stop the "thrusting" of homosexual materials upon children at such a young age. But what the government perhaps failed to realise is that their bid for protection was, in most cases, doing more harm than good. Gay children across the country had nowhere to turn. Whatsmore, the result of this was a generation of LGBT adults who look back on their childhoods with dismay. Bullying among gay children was rife, as was loneliness and isolation. 
In 2003, just before the legislation was repealed in England and Wales, a Stonewall survey found that 82% of teachers they spoke to at the time were aware of verbal attacks against LGBT students. 26% of those were also aware of physical attacks. Furthermore, only 6% of these relevant schools and institutions had anti-homophobia policies in place.
Demonisation by the media
Unsurprisingly, the media used Section 28 as an excuse to demonise the LGBT community.
The tabloids fed off the information given to them by the government. The idea that homosexuals spread diseases and influenced children was all over the media. With the media, the government and the Church all telling the public the same thing, it's not surprise that hostility and violence towards the community rapidly grew. The media used the current climate to divide people, to put left wing and right wing against each other. What developed was a divided nation (or so the media was telling people). 
by LGBT Lawyers | Feb 22, 2023 | Discrimination
Despite LGBT rights having made monumental steps towards equality, sexual orientation discrimination still occurs in the modern day. In this article, we outline exactly what sexual orientation discrimination is, alongside some examples and routes you can take if...
by Alex Ashcroft | Nov 17, 2021 | Criminal Defence
Recent studies into revenge porn reveal that there has been a 60% rise in cases when compared to the previous year, with an estimated 2,700 reports. Most commonly, reported incidents have come from those in their teens and their mid-twenties. In this article, we have...
Submit a Comment Cancel reply
Your email address will not be published. Required fields are marked *
Submit Comment

Remembering Section 28
Our ceo monty moncrieff reflects in the 30 th anniversary of section 28 from a personal perspective.
It's remarkable really that – on a personal level – Section 28 left me relatively unscathed. It certainly filled the news, and with it my impressionable mind, with the certainty that being gay was wrong, immoral, undesirable – and with HIV and AIDS padding out those headlines at the same time, as a man the message I took was that being gay was essentially going to kill me. This added to my fear and kept me from seeking out gay sex for another 4 years and from telling anyone for another 5.
Looking back, it may have been this very fear that perversely protected me because I just couldn't engage in it too closely. I even eschewed the opportunity to come out in solidarity with a schoolfriend for whom the atmosphere of the day had seen him outed because I was paralysed with the terror of it all.
I'd never had a role model: had I been straight I'd have known exactly what was expected of me – I'd had it reinforced since a very young age, every one of my parents' friends were 'normal' man-woman couples, and most were bringing up children. At best I might grow up to be a camp shop assistant a la Mr Humphries, or at worst one of the sad, lonely middle-aged men whose sex lives were restricted to furtive encounters with rent boys I'd seen on the first TV documentary I remember as a teen. How did the meaning of the word gay jump from being happy to this?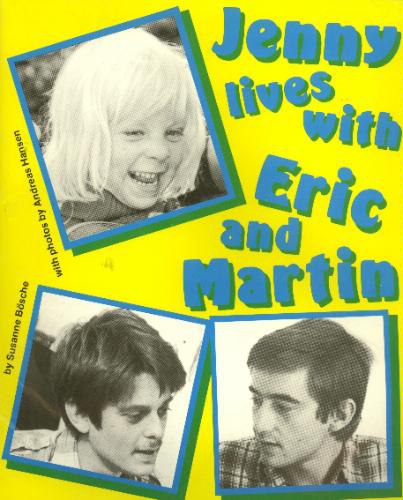 My inability to engage with being gay too closely in my late teens and early 20s was my unlikely buffer. But I see through my work everyday that there's still generations of us not that lucky, they're dealing today as adults with the impacts – substance use, anxiety, depression, and other poor mental health – of years of being told who they are was wrong, immoral, undesirable - by family members, by the media everyday in the papers, the news and the stories they saw in film and TV. And then reinforced by the Government passing a law that left us in no doubt how unwelcome – even how hated – we were. It's no coincidence that identity, and people's sense of personal (dis)comfort about who they are as lesbian, gay, bi or trans people, is still at the heart of almost every interaction we have.
Ultimately, I feel Section 28 was for many people the last straw, the step too far. It certainly spurned some of the most structured campaigning for LGBT rights through the creation of organisations like Stonewall, but with the long fight to repeal – and then atone – for it, much of the damage was already done. As we reflect on the prevailing attitudes of the day it's saddening to see exactly the same arguments that were used to justify such hatred of gay people being made, sometimes still in the same publications, about trans people today.
The repetition of misinformation and scaremongering about the Gender Recognition Act is from the same school that would have had us believe gay men were paedophiles. They claim that being trans is being 'promoted' (that word again) by a 'lobby' that's dangerous to children. (There's an irony in how, for some, young trans men are supposedly being "encouraged" to transition rather than be lesbians.) Even where there may be legitimate discussion to be had about the interface of trans rights and women's rights, trying to do this in language that directly echoes that of Section 28 is going to turn off anybody who now sees just how horrific the whole thing was.
I'm deeply saddened that we have this anniversary to mark; it's an enormous blemish of the UK's mostly progressive march from the 1967 Act that began the long journey to gay equality. But I'm happy to mark it knowing it's another nail in the coffin for the attitudes that allowed it to happen. We've plenty still to do, not least the fight for LGBT-inclusive sex and relationships education, that gives children like I was, children growing up lesbian, gay, bi or trans, those vital early role models. They don't even need to know they're LGBT yet; but they do need to know there's nothing wrong with it if they are.

LONDON FRIEND MAIN OFFICE
86 caledonian road london n19dn, 020 7833 1674 [email protected].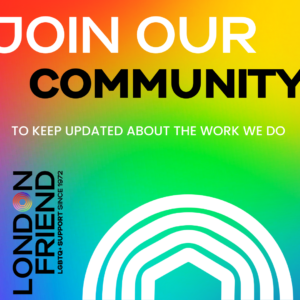 SOCIAL MEDIA LINKS
Charity number: 299307 - company limited by guarantee (no. 1345530) - © all rights reserved - london friend - 2023.
Skip to main content
Skip to navigation
legislation.gov.uk
Browse Legislation
New Legislation
Coronavirus Legislation
Changes To Legislation
Search Legislation
Local government act 1988, you are here:.
UK Public General Acts
Miscellaneous
Table of Contents
Previous: Provision
Next: Provision
Print Options
What version.
Latest available (Revised)
Original (As enacted)
Opening Options
Open whole Act
Open Act without Schedules
Open Schedules only
More Resources
Original: King's Printer Version
This is the original version (as it was originally enacted).
28 Prohibition on promoting homosexuality by teaching or by publishing material
(1) The following section shall be inserted after section 2 of the [1986 c. 10.] Local Government Act 1986 (prohibition of political publicity)—
" 2A Prohibition on promoting homosexuality by teaching or by publishing material
(1) A local authority shall not—
(a) intentionally promote homosexuality or publish material with the intention of promoting homosexuality;
(b) promote the teaching in any maintained school of the acceptability of homosexuality as a pretended family relationship.
(2) Nothing in subsection (1) above shall be taken to prohibit the doing of anything for the purpose of treating or preventing the spread of disease.
(3) In any proceedings in connection with the application of this section a court shall draw such inferences as to the intention of the local authority as may reasonably be drawn from the evidence before it.
(4) In subsection (1)(b) above "maintained school" means,—
(a) in England and Wales, a county school, voluntary school, nursery school or special school, within the meaning of the Education Act 1944; and
(b) in Scotland, a public school, nursery school or special school, within the meaning of the Education (Scotland) Act 1980. "
(2) This section shall come into force at the end of the period of two months beginning with the day on which this Act is passed.
Back to top
Options/Help
Print the whole act.
PDF The Whole Act
Web page The Whole Act
Print The Whole Part
PDF The Whole Part
Web page The Whole Part
Print The Whole Cross Heading
PDF The Whole Cross Heading
Web page The Whole Cross Heading
Print This Section only
PDF This Section only
Web page This Section only
Legislation is available in different versions:
Latest Available (revised): The latest available updated version of the legislation incorporating changes made by subsequent legislation and applied by our editorial team. Changes we have not yet applied to the text, can be found in the 'Changes to Legislation' area.
Original (As Enacted or Made): The original version of the legislation as it stood when it was enacted or made. No changes have been applied to the text.
Different options to open legislation in order to view more content on screen at once
Access essential accompanying documents and information for this legislation item from this tab. Dependent on the legislation item being viewed this may include:
the original print PDF of the as enacted version that was used for the print copy
lists of changes made by and/or affecting this legislation item
confers power and blanket amendment details
all formats of all associated documents
correction slips
links to related legislation and further information resources
Use this menu to access essential accompanying documents and information for this legislation item. Dependent on the legislation item being viewed this may include:
Click 'View More' or select 'More Resources' tab for additional information including:
Accessibility
Privacy Notice
Section 28 Stories
This November sees the 20th anniversary of the repeal of Section 28 of the Local Government Act (1988) which was a piece of legislation that added, to the previous Act, these words:
'A local authority shall not intentionally promote homosexuality, or publish material with the intention of promoting homosexuality, or promote the teaching in any maintained school of the acceptability of homosexuality as a pretended family relationship.'
A bit wordy. But, in this 21st century, there was still a piece of legislation that made it illegal for any local authority department – including schools – to say it was okay to be lesbian or gay.
"To me, section 28 was a crime on humanity. To be made to feel like I was abnormal and inferior is something no one should ever be made to feel again. It deprived me of a life and left me with mental scars which I will carry forever" - Nick Marland, Equality Rep
So, let's look back to its introduction. It was enacted in May 1988 by Margaret Thatcher's Conservative government. It was seen by the Tories as a populist vote winner and we have to look at why.
The AIDS epidemic was all over the television, with public information films. Every single household in the UK received a 'Don't Die of Ignorance' leaflet and those on the right-wing of the political spectrum, and their chums in the media, especially papers such as The Sun and Daily Mail, used the situation to stigmatise HIV and AIDS and to promote hatred of the gay and lesbian community.
That was the background to the introduction of this amendment to the Local Government Act, fuelling anti-LGBT prejudice and forcing many people back into the closet, which was, ironically, responsible for increasing the spread of HIV.
Many campaign groups took to the streets to protest at this incredibly discriminative piece of legislation. The Northwest Campaign for Lesbian and Gay Equality was responsible for orchestrating a march in Manchester of about 20,000 protesters including the actor Ian McKellen – who was prompted to come out publicly to oppose the Act – and Michael Cashman (who, in EastEnders, enjoyed the first gay kiss on British TV), now Lord Cashman, a Labour peer, and lifelong campaigner on equalities issues.
The Act was in force until 2000 in Scotland and 2003 in England and Wales, affecting thousands of lives - preventing teachers from living as their true selves, and generations of young people from being able to get support to understand their sexual orientations at school.
But it would appear that the terrible threat to life as we know it, that Section 28 was meant to prevent, hasn't materialised in the 20 years since its repeal. Local authorities continue to organise community groups and promote acceptance and tolerance in their workplaces. Schools are allowed to acknowledge the positive family units that may involve two men or two women as the parent model. And, when teaching sex education, are able to help educate those children who may need specific advice on the difficulties of growing up lesbian, gay, bisexual, or transgender.
Sadly, the rhetoric around Brexit, and even covid, has, once again, seen a rise in right-wing rhetoric. A recent petition gathering more than 190,000 signatures has demanded that the government brings back Section 28. At more than 100,000 signatures this petition will now be debated in Parliament.
We can never take for granted the hard-fought for victories we have achieved. Socially conservative right-wing reptiles will always look to take us back to the Dark Ages. Let us never again deprive young people of positive role models of people just like them.
Richard's Story
As a young gay man of 25, 20 years ago I was so pleased to see the back of Section 28.
This restrictive, prescriptive and divisive act ruined and ended many lives denying any question of education for gay kids at the height of the HIV+ crisis.
I, like many my age, got taught the birds and the bees at school, how to prevent pregnancy and how to stop STI transmission but it meant nothing to me. Living in Kent and going to a conservative and Christian school and, not being out at school for worry of ridicule, I said nothing.
It would have been great for gay or lesbian sex to be covered on the curriculum but alas it was not.
Time passed and I became a sexually active adult but I knew nothing about condoms as these were to stop babies, right? I could have asked a college tutor but they couldn't tell me by law!
So, looking back and seeing how far we have come, teens can ask and we keep them healthy and safe, we must guard this freedom and never go back.
Richard Gray
Morden Branch
Watch: Ross
Nick's story.
I personally, didn't know what it meant to be gay while I was growing up. I just knew that it was wrong. It was something to be ashamed of.
I was constantly worried that people didn't like me or that they're making fun of me, and I will always carry with me the idea that I'm not good enough, that there's something wrong with me.
The lack of information I received about LGBTQ+ issues in school has affected me in later life. I didn't get any advice about what a healthy relationship should be like. I had no role models. There was a lot of loneliness and isolation.
People, I'm sure, noticed I was different, and I was very aware that I was not like others, but how could I grow up normally and work out my identity as a person? I had no education about it, I had no friends that I could talk to, I had no teachers to confide in and I had no family I could take comfort and love from.
I don't think this was because they were homophobic or anti gay, but no one really knew how to start a conversation or approach the subject. It was a taboo subject and that was primarily driven by section 28. I became very insecure, unhappy, lonely and quite quiet. And I know now there were many others like me too, whose lives have been affected long term.
To me, section 28 was a crime against humanity. To be made to feel like I was abnormal and inferior to others is something no one should ever be made to feel again.
It deprived me of a normal life and left me with mental scars which I will carry forever. No government should ever be allowed to create laws like this ever again.
Now I'm very open and I talk about my life. I feel that with understanding, barriers between people are broken down and it is easier for us all to live our lives as our genuine selves without constraint.
Nick Marland
Watch: Darran
David's story.
When I left school, I went to university to study to be a teacher. I did a BEd (Bachelor of Education) degree, with the intention of becoming a music teacher. The introduction of Section 28 came during the spring term of my first year at university.
My first experience of the Act was a briefing document I received before my first teaching practice. This laid out all the ills of the world for which we should be on the lookout. Things like child abuse, suspicion of a notifiable disease, head lice, and, of course, anybody mentioning the 'gay thing'. Yes, there I was, a motivated young educator, raring to influence young minds, but being briefed that my very existence was up there with child abuse and nits.
I was out at university – something that was far more difficult in the 1980s than it is now – however, I was proud of who I was and wasn't relishing the thought that I may have to hide it again.
My second brush with Section 28 was whilst on my second year teaching practice at a rather conservative school in Monmouth where the headteacher called me aside to advise: 'Don't mention the gay thing; our sort of parents don't want sexual deviants teaching their little ones.' Adding, for good measure: 'Oh, and you know it's against the law to tell the kids, anyway.' As far as memory allows, these quotes are verbatim.
My first thought on receiving this advice was, of course, that I appeared to be missing out on all this sexual deviancy. If I was having the name I quite fancied having the game, as it were. This was the '80s, don't forget, and a time before Tinder and Grindr. My outrageous homosexual activities consisted mainly of the gay night on the first Monday of the month at the aptly-named Queen's Hotel in Newport. Where you got to do a slow dance at the end of the night with another fella.
My second thought was to reflect on how I could have been a positive role model to any child who, like me some years previously, may have been struggling with their sexual identity.
I did complete my BEd; however, I never did enter the teaching profession. I regret to say that the purpose of this legislation had the desired effect on me.
David Jones
Swansea High Street Branch
Watch: Nick
James's story.
I was in my late teens when Section 28 was put into statute by Thatcher.
As a gay man, working Edinburgh as a chef at the time I pretended to be straight with a girlfriend.
As I worked with hostile colleagues who were very homophobic.
Walking along Princess Street I couldn't hold my partner's hand at the time in public. Due to one occasion I did and was set upon by a group of lads who beat us up, one evening.
In the 90s even as I got older, at work, in my late 20s and 30s moving down south in '95 to become a bus driver homophobic comments were still rife.
But even when I joined the railway in 2003, homophobic 'banter' was even more rife than I could ever anticipate.
I would say it took 15 years to gradually get less and less.
Where I am now there is no homophobic abuse I am pleased to say at EMR, St Pancras, that I've experienced.
It is true what they say, you grow a thick skin over time but you also die a death inside of a thousand cuts.
James Sutherland
St Pancras Branch
Watch: Alan
Watch: david.
20 years ago, I was a confused teenage lad, growing up in rural North Wales. 
Like many gay folk; before I had fully realised, accepted and began to enjoy my sexuality, I felt a deep feeling of 'other'.
Social policy, and its manipulation by heinous political leaders, transcends to all areas of life; there was little to no discussion of sexuality at school, there were no LGBT+ youth groups; all a result of Section 28.
This policy 'othered' gay men and woman and left thousands of LGBT+ youths in schools to suffer in silence, whilst a blind eye was turned to us.
But thankfully, one teacher at my school did the right thing; 'You know, it is fine and normal, just come and talk to me if you are struggling.'
That's all I needed, someone to acknowledge my then unease and offer help.
Let's celebrate the end of this vile policy, and celebrate those who fought against it!
Manchester Victoria Branch
Enter a search term: