JSS1: SOCIAL STUDIES - 3RD TERM
Definition of Culture
Types of Culture
Components of Culture
Features of Culture
Characteristics of Culture
Similarities in Nigerian Culture
Cultural Differences in Nigeria
JSS1 - Culture: 3rd Term - Evaluation Questions | Week 1 & 2
Definition of Socialization
Types of Socialization
Agents of Socialization
Processes of Socialization
Road Safety Clubs as an Agent of Socialization
What is Road Safety?
Roles of the Federal Road Safety Club in the Socialization of Students
Process and Structure of the formation of Road Safety Clubs in Schools
Organogram of the Structure of Road Safety Clubs in Schools
JSS1 - Socialization: 3rd Term - Evaluation Questions | Week 3 & 4
Contemporary Social Problems in Nigeria
Causes of Social Problems in Nigeria
Effects of Social Problems in the Society
Ways of Solving Social Problems in the Society
JSS1 - Contemporary Social Problems In Nigeria: 3rd Term - Evaluation Questions | Week 5 & 6
Need for Safety
Safety Measures in the Home
Safety Measures at School
Safety Guidelines
JSS1 - Our Roles in Promoting Safety in Our Environment: 3rd Term - Evaluation Questions | Week 7
The following are ways through which Social Problems can be curbed, if effectively carried out in society The term society is derived from the Latin word 'socius' meaning friendship or companionship. Society is a community, nation or group of people who share the same traditions, institutions, rules and... More ;
1. Guidance and Counseling: 
The establishment of functioning Guidance and Counseling units both in and out of school settings will help reduce social problems in society.
2. Good Governance:
Leaders should provide the basic needs of their citizens, from free healthcare to providing free food, low-priced housing, e.t.c. There also should be proper administration of justice in society. Leaders should lead by example.
3. Creation of jobs and other Social Infrastructure:
Government should create job opportunities and also encourage youths and young graduates to establish their own businesses. They should also provide social infrastructures to enhance good living.
Social infrastructure includes healthcare (hospitals), education (schools and universities), public facilities (community housing and prisons), and transportation (good roads).
4. Enforcement of Film Censorship and National Agency for Food and Drug Administration Control (NAFDAC) Rules:
Government should enforce film censorship boards so that films and movies to be watched by all would not contain content that pollutes the minds of the youths in the society.
The Government should also fully support NAFDAC in putting in place relevant and effective measures in regulating the distribution of drugs in hospitals, pharmacies, clinics, and other outlets.
5. Adequate Punishment for Defaulters: 
Adequate punishment should be given to criminal offenders to serve as a deterrent to others.
6. Establishment of Rehabilitation Centres:
A rehabilitation centre is a place where people with alcohol and/or drug addiction or issues are treated. Rehabilitation centres also treat various mental conditions.
The establishment of Rehabilitation Centres will help reform traumatized citizens who need some form of behavioural adjustment.
Your email address will not be published. Required fields are marked *
Save my name, email, and website in this browser for the next time I comment.
Cancel reply
Thankyou lm understand
There was a problem reporting this post.
Block Member?
Please confirm you want to block this member.
You will no longer be able to:
See blocked member's posts
Mention this member in posts
Invite this member to groups
Message this member
Add this member as a connection
Please note: This action will also remove this member from your connections and send a report to the site admin. Please allow a few minutes for this process to complete.
Ways of solving problems
Post author By StopLearn Team 2
Ways of Solving Contemporary Social Problems in Nigeria
Contemporary social problems in Nigeria can be solved by applying the following measures:
Rule of law
Anti-corruption agencies
Civil society
Government policies
Infrastructural development and maintenance
Job creation to reduce unemployment
Religious organization
Public opinion leader
Personal discipline
Security agencies
Solutions or Measures of Solving Social Problems
Rule of Law
This means that no one is above the law; that is, before the law all men are equal . Most of the contemporary social problems can be eradicated if we all obey the laws of the country. All offenders including corrupt leaders who steal or embezzle public funds should be punished irrespective of their wealth or position. There should be no 'sacred cows'.
Anti-Corruption Agencies
Anti corruption agencies such as the EFCC and ICPC should be allowed to operate the way they see fit, and no corrupt leader should be shielded, neither should any of their officers be exempted from facing the law when they are found culpable. The Economic and Financial Crime Commission (EFCC) and the Independent Corrupt Practices and Related Offences Commission (ICPC) all such agencies should be headed by men and women of proven integrity who will not compromise standards or act corruptly themselves.
Civil Societies
Civil Societies such as Campaign for Democracy (CD), National Association of Democratic Lawyers (NADL), Committee for Defense of Human Right (CDHR), etc. should continue their good work of correcting the ills in our country.
Government Policies
Governments exists to see to the good orderliness of society. Government policies should be based on national interest. Policies should be aimed at enhancing the welfare of all the people. Government should evolve policies that aim at correcting the ills of the society.
Job Creation
The Governments, both States and Federal, should deliberately create jobs for school leavers. Government should also create healthy business and investment environment that will encourage both local and foreign investors, who will in turn create jobs for school leavers to reduce unemployment among youths.
Infrastructural Development
Government should construct new and maintain existing infrastructural facilities such as roads, railways, airports and seaports etc. stabilize, expand and improve on electricity power supply, water supply etc. to encourage business and economic productions, and to improve the quality of life.
Religious Organizations
Churches and Mosques should increase their efforts in inculcating in their members the fear of God, desirable attitudes and values that enhance common good. Religious leaders should emphatically condemn corruption among their members especially the influential ones and those in secular positions of authority. To do this effectively, they should shun gifts and also live above board in all their dealings.
Public Opinion Leaders
Public opinion leaders are citizens who stand for the common good of the country and speak against the ills of the society. They should not relent on their efforts and should be protected by law. The press should be given unfettered freedom to practice their profession in accordance to the law. The press should not fail to publish the opinions of the public in the mass media.
The School is a formal agent of socialization. The teaching of citizenship education, civic education, social and religious studies in schools will help to solve some of these problems. Schools should be equipped with needed facilities that will enhance quality education whose products will not become vagrants and miscreants in society.
Personal Discipline
If individuals engage in self-discipline which is self-control that brings about emotional stability, train members of their family to do the same, there would be a reduction of contemporary social problems in our country. Saying 'No' to immoral sexual allurements or demands from the opposite sex.
Security Organizations
The police, the SSS, and other security agencies should be given specialized training on how to detect crimes and fish out criminals of all descriptions, whether terrorists, suicide bombers, militants, armed robbers, kidnappers etc. and bring them to face the law.
How can job creation solve social problems?
Mention ways by which religious organizations contribute to solving social problems in Nigeria.
GENERAL EVALUATION
What is the rule of law and how can it solve social problems in Nigeria?
In which ways can government policies help to solve social problems in the country?
What roles can the school play in solving social problems?
Why are security organizations necessary in the society?
Mention five measures of solving contemporary social problems in Nigeria.
Explain four of the measures you have listed.
Share this:
Click to share on Facebook (Opens in new window)
Click to share on Twitter (Opens in new window)
Click to share on Telegram (Opens in new window)
Click to share on WhatsApp (Opens in new window)
Tags JSS1 ONLINE STUDY
The Challenge
The Movement
The Methodology
Functional Zero
By-Name Data
Our Mission
Take action
How to Solve a Social Problem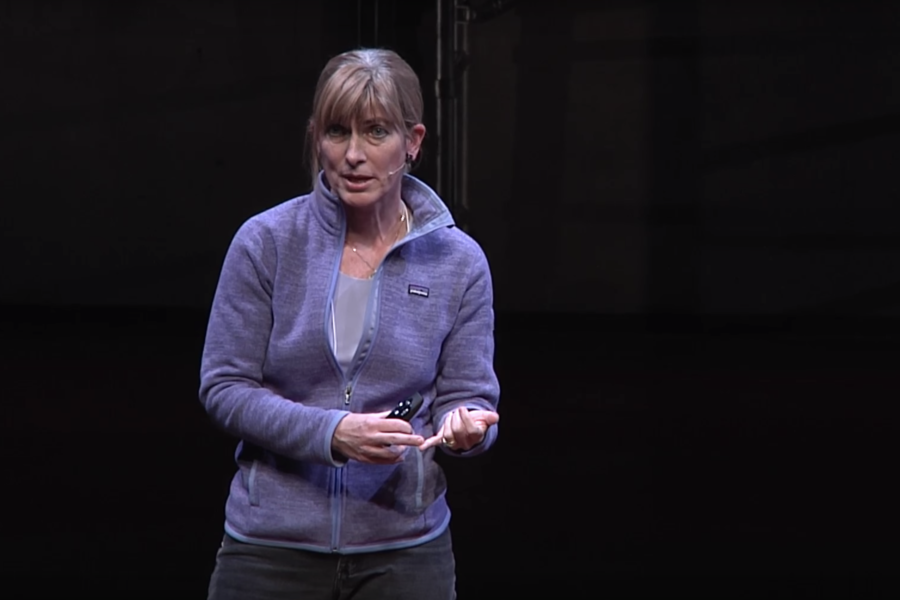 "If you remember nothing else I say, remember the distinction between a program and a process. A program is a solution to a problem, but a good process is a way of finding solutions and applying a methodology to many contexts and many problems. It's much more valuable to have a good process than a good program any day," our President, Rosanne Haggerty, told students at Amherst College last November, where her alma mater was holding a TEDx conference on "Disruptive Innovation."
Rosanne told the group how she went from not asking the right questions to developing a methodology on solving social problems.
The process:
Focus on the Outliers
Set measurable goals with a scary deadline
Focus on the obvious thing
Build the broadest team possible
Experiment in short cycles
Watch Rosanne's TEDx talk for the details on Community Solutions' disruptive and most successful innovations.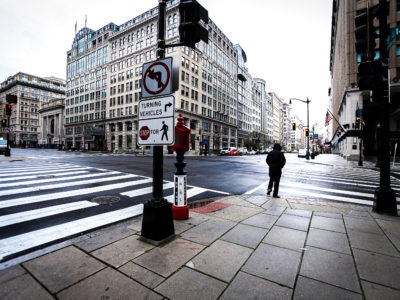 Congress Agrees to More Funding for Businesses and Health Care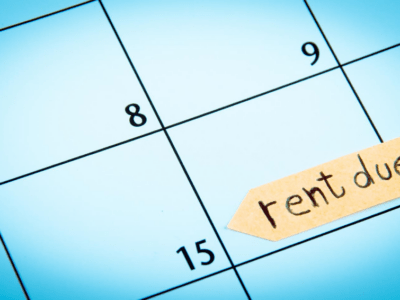 Engaging Communities through Digital Advocacy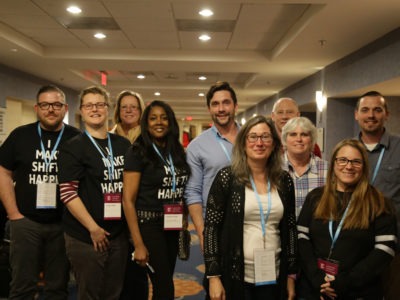 We're blown away
Community Solutions is a non-profit organization that works to achieve a lasting end to homelessness that leaves no one behind. Our initiative Built for Zero is a movement of 100+ communities working to measurably end homelessness.
Financials & Annual Reports
Need assistance?
PO Box 3524 | Church St. Station | New York, NY 10008 Registered 501(c)(3). EIN: 06-1580562
By clicking "Accept All Cookies", you agree to the storing of cookies on your device to enhance site navigation, analyze site usage, and assist in our marketing efforts.
Sign up for the latest news on Built for Zero's efforts to end homelessness and more!
ClassRoomNotes
Happy mid term break.
First Term Lessons Notes   |  First Term Exam Questions   |  How I spent my Last Holiday   |  2023/2024 School Academic Calendar   |  Join Us @ 080WhatsApp | 080TeleGram  and WhatsApp Channel
Ways of Solving the Common Social Problems in Nigeria Basic 7 (JSS 1)
SOCIAL STUDIES
RELIGION AND NATIONAL VALUES 
SECOND TERM  
THEME – SOCIAL AND HEALTH ISSUES 
TOPIC – WAYS OF SOLVING THE COMMON SOCIAL PROBLEMS IN NIGERIA
PERFORMANCE OBJECTIVES 
By the end of the lesson, the students should have attained the following objectives (cognitive, affective and psychomotor) and should be able to –
1. explain the effects of social issues and problems in Nigeria. 2. evaluate the measures adopted to solve social problems.
ENTRY BEHAVIOUR
INSTRUCTIONAL MATERIALS
The teacher will teach the lesson with the aid of:
1. Newspapers and magazine articles. 2. Radio and TV and internet. 3. Documentaries.
METHOD OF TEACHING –  Choose a suitable and appropriate methods for the lessons.
Note – Irrespective of choosing methods of teaching, always introduce an activities that will arouse pupil's interest or lead them to the lessons. 
REFERENCE MATERIALS
1. Scheme of Work 2. 9 – Years Basic Education Curriculum 3. Course Book 4. All Relevant Material 5. Online Information
CONTENT OF THE LESSON  
EFFECTS OF SOCIAL PROBLEMS
Social problems are unacceptable behaviour which threaten the peace and stability of any society. Its negative effect on the society go beyond what is seen as moral and just acceptable.
1. Increase in poverty levels 2. Reduction in standard of living 3. Increase in crime rates. 4. Threaten the peace and stability of the society. 5. Increase in the level of unemployment. 6. Decrease in growth and development. 7. Increase in migration.
WAYS OF SOLVING CONTEMPORARY SOCIAL PROBLEMS 
1. Good government policies. 2. Participation in civil society 3. Personal discipline e.g. contentment, loyalty, fruitfulness, etc. 4. Justice and fairness need to be upheld. 5. Improve the standards of education. 6. Provision of basic societal need – good road, health care, etc. 8. Ethics, religion and political tolerance. 9. Enforce of child's law and rights. 10. Good governance and responsible leaders.
PRESENTATION
To deliver the lesson, the teacher adopts the following steps: 1. To introduce the lesson, the teacher revises the previous lesson. Based on this, he/she asks the students some questions; 2. Teacher leads a discussion on the effects of social problems. Student's Activities – Discuss effects of social problems. 3. Guides students on ways of solving the social issues/problems. Student's Activities – Mention ways of solving the common social problems in their communities.
To conclude the lesson for the week, the teacher revises the entire lesson and links it to the following week's lesson.
LESSON EVALUATION 
Students to:
1. explain current social problems. 2. Proffer adequate measures for overcoming the problems.  
Related Posts
Crop pests – classification and control of pests (jss 1), shape construction with paper | materials and cutting for shape construction with paper primary 4 (basic 4) term 2 week 11 basic science and technology.
Reading Poem on Good Neighbourliness Primary 5 (Basic 5) – English Studies
About the author.
Alabi M. S.
Welcome! We believe teachers inspire our future. CRN (ClassRoomNotes) is a website FOR TEACHERS BY TEACHERS, and we aim to continuously inform and encourage teaching! All materials are subject to TERMLY review.