University of East Anglia: Authors hope writing course avoids cuts
Authors who have graduated from a university's renowned creative writing course say they hope it is not affected by planned staffing cuts.
The University of East Anglia (UEA) is facing a multimillion-pound deficit and wants to reduce staff by 113, in addition to those leaving voluntarily.
Author Emma Healey says it is a "real worry" the course may be affected.
The UEA said it anticipated "very few redundancies" in the creative writing department.
The University and College Union said last week 31 of 36 cuts at the university's faculties would fall on Arts and Humanities.
Formed in 1970, UEA's creative writing course offers an MA qualification to those who complete it.
Its alumni include Ian McEwan, Girl With a Pearl Earring author Tracy Chevalier and winner of the 2017 Nobel Prize in Literature, Kazuo Ishiguro.
Ms Healey told BBC Look East : "So much of what the humanities does is to help people to expand their ideas and expand their imagination.
"It's not just the one course that you'd be worried about, it's the whole atmosphere of the university."
She said the course had created a "community of writers" in Norwich and was important in the city becoming UNESCO City of Literature in 2012 .
Speaking to BBC Radio 4's Today programme , author and editor Erica Wagner said the course "played an enormous role in my development as a writer, in my taking myself seriously as a writer, and in finding a community of other writers".
Ms Wagner, a former literary editor of the Times, said it was "unlikely for UEA to destroy this course which is seen as a gold standard and a flagship".
But she said with the university having to make savings, there was "still a risk" to humanities and arts courses.
"Humanities are regarded in this country as something of an extra option or additional. We need an understanding of how humans interact with each other and that's what humanities do," she said.
"Also the arts are an economic powerhouse for this country."
UEA said all subject areas in the Faculty of Arts and Humanities "will be maintained" including the creative writing course.
A spokesperson said £30m savings by September were needed "in order to secure UEA's future financial stability" but "compulsory redundancies remain a last resort".
Follow East of England news on Facebook , Instagram and Twitter . Got a story? Email [email protected] or WhatsApp us on 0800 169 1830
How the #BookTok trend 'literally changed my life'
Cambridge author writes new hercule poirot novel, find out about the booker prize winner and nominees.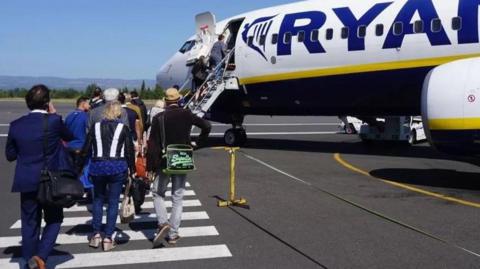 Ryanair to operate from Norwich for first time
The budget airline will run services to three European destinations from 2024.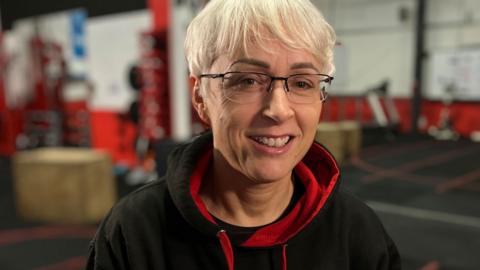 Surgeon is BBC Sports Unsung Hero for the East
Rachael Hutchinson runs a gym which empowers people with chronic diseases and injuries like strokes.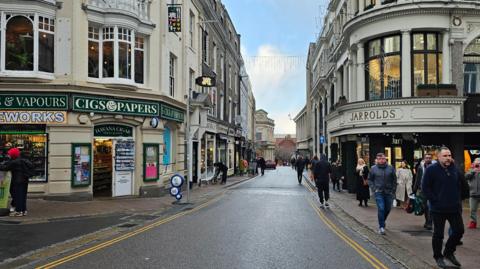 Almost 200 drivers fined for using the same road
The road was controversially closed in 2020 for six hours each day.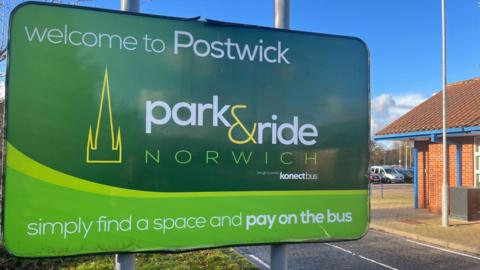 Park and ride must 'wipe its nose' or face closure
Park & Ride sites in Norwich have had fares cut and frequency increased to make them more attractive.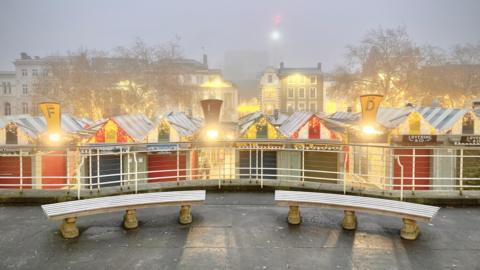 In pictures: Coldest day since Beast from the East
Very few places in Norfolk climbed above zero on Saturday.
Australia edition
International edition
Europe edition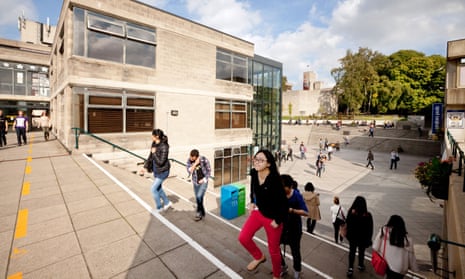 The Guardian view on universities: arts cuts are the tip of an iceberg
Ministers are ultimately responsible for weakening the arts and humanities. They are taking the country backwards
T he announcement that the University of East Anglia is to cut 31 arts and humanities posts – out of a total of 36 academic job cuts – has rightly prompted anger as well as dismay . UEA became a literary flagship among the new universities that opened in the 1960s. This year is its 60th birthday, and since 1970 it has been home to one of the most famous creative writing courses in the world: founded by the novelists Malcolm Bradbury and Angus Wilson, its students have included Anne Enright, Ian McEwan and the Nobel laureate Kazuo Ishiguro .
There is shock, among alumni and observers, that the financial problems of the UK's higher education sector now threaten such prestigious institutions. Once celebrated for their innovative approaches, 1960s campus universities were where different kinds of courses were developed. Creative writing is one example; media, development and women's studies are others. In cutting the arts and humanities in these universities, managers and policymakers are turning back the clock – at a time when, arguably, there has never been a greater need for courageous innovation. Any idea that the risks are limited to the post-1992 universities should be junked.
Promoting science, technology, engineering and maths (Stem) has been a long-term Tory project on grounds that these skills are required by the economy. Earlier this year, Rishi Sunak, who graduated with a degree that doesn't require maths A-level, criticised what he called the UK's " anti-maths mindset ". He declared an aspiration to have all students learn maths to age 18. This was wishful thinking, in a country where teacher shortages (including in maths) are harming children's education. But rhetoric from ministers continues to undermine the study of subjects that are not Stem.
But the problems leading to job cuts run deeper, and are not solely the consequence of a ministerial push towards sciences and away from arts. University finances are in crisis. Student fees have been capped at £9,250 a year since 2017, while costs have kept rising. Highly sought-after institutions have responded by taking advantage of the uncapping of student numbers and recruiting more – even if this means bigger classes, accommodation shortages and a general deterioration in the experience. Meanwhile, international students, who pay higher fees, provided 20% of UK universities' total income in 2020/2021. But restrictions announced last month on people with student visas bringing family members to the UK, could place this funding stream, too, in jeopardy.
Both students and staff have justified grievances. Students lost out on face-to-face teaching due to Covid, and have seen loan terms altered so that they must start paying them back sooner and keep on paying for longer. Strikes have meant work going unmarked . Academics who are specialists in their fields, following years of study, are frequently stuck on insecure, poorly paid , temporary contracts, while staff pensions as well as pay are the subject of the UK's longest-running industrial dispute . Meanwhile the pay of vice-chancellors ballooned as universities reconfigured themselves as businesses with interests in property development as well as education.
Ministers bear ultimate responsibility for the deterioration of the UK's world-leading universities. An elite few with endowments, and unlimited capacity to recruit, can shield themselves from the worst effects. But for others, as the sad story unfolding at UEA shows, the combination of frozen income, high inflation and unfilled places will lead to miserable losses.
Universities
Arts and humanities
Higher education
University of East Anglia
Industrial action
International students
University funding
More on this story

Fifth of UK universities' income comes from overseas students, figures show

English universities warned not to over-rely on fees of students from China

British universities can no longer financially depend on foreign students. They must reform to survive

Student faces deportation from UK after arriving early for course at university's request

International students are the 'ideal migrant'. Even that can't save them from the UK's cruelty

UK curbs on international student visas would be 'act of economic self-harm'

Ex-Tory minister attacks Sunak plan to limit foreign student numbers

Students wrongly accused of cheating in visa test take fight to Downing Street

UK work visas for foreign students: all you need to know
Most viewed.
Skip to primary navigation
Skip to main content
Skip to primary sidebar
Skip to footer
Book Reviews
Book Feature
Book Excerpts
Stories & Poems
Story Series
100 Notable African Books of 2023
2022 Brittle Paper Person of the Year Awards
Brittle Paper's 2021 Person of the Year Award
The Writing Room Tips
List of Magazines, Prizes, Fellowships, and More
Courses (Register/Login)
My Writing Room
Opportunities
Submissions
The Decade Project
Guide to African Novels
Explore African Literature
Features • News
Apply for This Fully-funded Creative Writing Scholarship at the University of East Anglia, Sponsored by the Miles Morland Foundation
by Chukwuebuka Ibeh
February 21, 2020
The Miles Morland Foundation African Writers' Scholarship is currently accepting accepting applications for its 2020 program. It is an initiative of the Miles Morland Foundation, which also administers the prestigious and separate Morland Writing Scholarship . This Scholarship is awarded to a postgraduate student within the University of East Anglia's School of Literature, Drama and Creative Writing to enable them to study for the MA Creative Writing (Prose Fiction) or the MA Biography and Creative Non-Fiction courses. Previous recipients include the Kenyan writer and editor Troy Onyango and the Nigerian writer Zainab Omaki.
Eligibility
Level: Postgraduate
Fees: International
School: Literature, Drama and Creative Writing
Course: MA  Creative Writing (Prose Fiction) or MA Biography and Creative Non-Fiction
Country of Birth: Any country within Africa or
Nationality: Any country within Africa or
Other Criteria: Both parents born in Africa (If the scholarship is awarded on this basis, copies of both parents' passports must be provided as evidence to the UEA at point of acceptance of the scholarship.)
The scholarship covers:
Total Value: Up to £25,000 to cover tuition fees and a maintenance grant.
Tuition fees or maintenance: Both
Number available: 1
Application Guidelines:
Please note that in order to be considered for the creative writing donor-funded scholarship programme, you will need to have submitted both your scholarship application and have applied for the MA in Creative Writing (Prose Fiction) by 12 noon on Friday 1 May . It is possible that you might not have a response about the outcome of your course application by this date, but you should still submit a scholarship application by this deadline if you wish to be considered for scholarships.
If you have applied for the scholarship, you will be considered for any of the scholarships below for which you are eligible. You do not need to submit a second application for any of these scholarships.
The UEA Crowdfunded BAME Writers' Scholarship
The Kowitz Scholarship
The Malcolm Bradbury Memorial Scholarship
The John Boyne Scholarship
The Annabel Abbs Scholarship
The Seth Donaldson Memorial Bursary
The Bourne Scholarship
The UEA Booker Prize Foundation Scholarship
The John Jarrold Scholarship in Creative Writing (Prose Fiction)
Go here for details of the terms and conditions.
Apply here .
Miles Morland foundation
University of East Anglia
Related Posts
Temi Oh is a Writer on Netflix Dark Fantasy Show Castlevania: Nocturne!
by Kuhelika Ghosh
2 African Writers Judging 2024 Commonwealth Short Story Prize | Deadline: Nov 1
Obari Gomba Wins the 2023 Nigeria Prize for Literature
Chinua Achebe's Home State Anambra Names International Airport in Honor of his Legacy
News • Opportunities
Submit to the Abebi Award in Afro-Nonfiction | Deadline: November 14
Submit East African Novels to Ibua Publishing | Deadline: January 26, 2024
Reader interactions, leave a comment cancel reply.
Your email address will not be published. Required fields are marked *
Save my name, email, and website in this browser for the next time I comment.
FOLLOW BRITTLE PAPER
Like African literature? Follow us on Twitter.
Follow @brittlepaper
Support Brittle Paper
Sign up to our newsletter
Creative Writing (Non-Fiction)
Entry requirements.
Degree Subject - Literary or related subject.
Degree Classification - 2.1 or equivalent
For more information please see our website .
Months of entry
Course content.
This is one of very few courses in the UK that gives you the opportunity to concentrate exclusively on writing non-fiction. Our students come from extremely varied backgrounds, and in the past have included barristers, a zoologist, actors, doctors, teachers, a master of wine and an asparagus farmer!
The age range is diverse, too: from people in their early twenties to those in their sixties and seventies. Students come from all parts of the globe, but all are united in their desire and commitment to writing non-fiction. The diversity of students and the range of their interests is one of the great strengths of the course, as is its collegiate atmosphere: you'll learn as much critiquing your peers' writing as you will writing your own pieces.
Some people come with a project in mind, others have no specific idea about what they want to write. Either approach is fine – the course gives you the opportunity to develop an existing project and to experiment with different subjects and voices. Your time at UEA offers you a unique opportunity to focus on your writing in a stimulating and supportive environment.
We encourage you to take advantage of UEA's vibrant literary culture. Each year a dozen or so leading novelists, poets and non-fiction writers take part in our autumn and spring literary festival, UEA Live. You will also have the opportunity to meet some of the UK's leading agents and publishers.
We publish an anthology of our students' writing each year and distribute it to a key list of editors, agents and critics.
Information for international students
For more information for international students, please go to UEA's website .
Fees and funding
Find out more about UEA's fees and funding options .
Qualification, course duration and attendance options
Campus-based learning is available for this qualification
Course contact details