Report: San Antonio vacates and demolishes homes at exponentially higher rate than other major Texas cities combined
This story was updated to reflect responses from the city of San Antonio.
A new report out from the University of Texas Austin School of Law says San Antonio uses code enforcement aggressively in communities of color, removing people from homes at rates hundreds of times higher than other major cities combined.
The report out Thursday said the city issued vacate orders and orders to demolish 626 single family homes that had been occupied between 2015-2020, a rate nearly 4000% higher than Houston, Dallas and Fort Worth combined in that same period. In total, it issued 1,000 orders during the window.
"I've been doing this work for about 25 years, and I have never heard of this happening at this level in these large Texas cities, and Houston and Dallas definitely have lots of poverty, and they still have a pretty large stock of older substandard housing," said Heather Way, author of the report and co-director of the Entrepreneurship and Community Development Clinic at UT Austin.
The report said the city often bypasses the hearing process when issuing these orders. There were 337 orders to vacate issued outside of a hearing process, a dubious honor the report says the city holds alone among other major Texas cities.
"We disagree with the conclusions reached by this report," said Michael Shannon, director of Development Services at the City of San Antonio. "Due process is the keystone to all code enforcement actions on a systematic and consistent basis, as required with the enabling statutory authorities and local City Code ordinances."
The processes in other cities are different and it wasn't clear to city staff if this analysis was apples to apples.
"Notices to vacate are used only when a structure is determined to be unfit for human occupancy and constitutes a threat to the health, safety and welfare of its residents as required in the San Antonio Property Maintenance Code. Our overriding priority is, and always will be, the health and safety of our residents," Shannon said.
Generally the city uses a hearing to determine that a structure is unsafe for residents and for the community before it demolishes them. The report said this was skirted at times the past five years. It found 86 demolition orders where no hearing was held. And it said the city only held hearings for vacate orders 17% of the time.
When it did hold hearings, the report cites direct observation of hearings where residents were treated disrespectfully.
At one Buildings and Standards meeting on June 13, 2019 — the report said — an impoverished resident was pleading for understanding. The cost of repairing her home was too great for her. The chair of that board responded:
"Ma'am, do you know how stressful it is for us to look at this property and know that human beings are living here? That's very stressful on us too."
The city using city code enforcement through pro-active drive-bys from city staff seems to target homes in urban core neighborhoods. They write up homes with overgrown, junk-filled yards and structures that appear unsafe.
The report argued these measures are being used disproportionately in areas adjacent to downtown that have older housing stock, high poverty and long standing communities of color. It pointed to census tracts in District 2 on the city's East Side — a rapidly gentrifying community that has been historically African American, as well as many in District 5, one of the poorest in the city.
The so-called "Decade of Downtown" launched by former Mayor Julián Castro has been cited by many as displacing people from downtown adjacent neighborhoods — a feeling the report supports. Many of the most affected areas are in downtown adjacent tracts whose property values have been affected in recent years — and could be prime targets of redevelopment.
The report pointed to the city's own findings that aggressive use of code enforcement in these communities could lead to exacerbated gentrification but the author stopped short of saying there was a connection between the dovetailing of the development community's interest and city actions.
"Those connections could be made by some (who) read this report," said Way.
Further, the report argued the city is breaking state law by not offering relocation costs to people it displaces, a practice they find well established in cities like Fort Worth.
The city disputes the idea that it has violated state law saying it adheres to all of them.
"Staff consistently provide information on all resources available for assistance to come into compliance to property owners, including relocation services," a city staffer said in an email.
It wasn't clear if San Antonio provides monetary compensation for people displaced but the law seems to indicate they should. Here is a passage from the Texas Property Code Section 21.046 which deals with Relocation Assistance.
"If a person moves or discontinues the person's business, moves personal property, or moves from the person's dwelling as a direct result of code enforcement, rehabilitation, or a demolition program, the person is considered to be displaced because of the acquisition of real property."
In the last year, the city has spent tens of millions of dollars on rental assistance and home maintenance programs. But the programs met the needs of too few, said the report.
Wednesday night, the city's Housing Committee met for hours formulating a $150 million affordable housing bond that could pour money into programs devoted to these communities. Keeping people in their homes through repair and rehabilitation programs.
"Ballot language for the 2022 housing bond should explicitly target funds for extremely low income housing development and preservation," said Rebecca Flores, a resident of District 5 speaking at the bond meeting Wednesday night.
"Tax breaks and other incentives awarded to developers for the decade of downtown have used our public revenue of millions of dollars, while not building affordable housing for low-income residents," Flores said.
Ultimately the report provides many recommendations for the city concluding it should cease issuing vacate orders and doing emergency demolitions outside without a hearing and increase support and assistance programs and counsel in any hearings.
In an email, the city said the report represented simply the opinions — not "a law review article" or "scientific study" — of the authors, who they said did not engage meaningfully with city staff for this report.
"There was no real attempt to engage with city staff tasked with implementing policy and procedures," said a city staffer.
Way disagreed, saying she and her co-authors sought to discuss the study with city staff a number of times and ultimately did have several phone calls and conversations with them.
"We tried very hard to connect with staff," she said "And initially they weren't responsive, but we learned alot from those conversations when they finally did respond."
San Antonio Report
Nonprofit journalism for an informed community
Barratachea and Melancon win San Antonio River Authority board seats
Share this:
Click to email a link to a friend (Opens in new window)
Click to share on Facebook (Opens in new window)
Click to share on Twitter (Opens in new window)
Click to share on LinkedIn (Opens in new window)
Click to share on Reddit (Opens in new window)
This article has been updated.
Former hotel association leader Liza Barratachea and project management consultant Patrice Melancon claimed the two open at-large seats on the San Antonio River Authority's 12-member board of directors.
Barratachea led the five-candidate field with 26.6% of the vote, followed by Melancon with 23%, according to unofficial results from the Bexar County Elections Department Tuesday night. Dan Rossiter, a computer scientist, followed closely behind at 21.7%.
Joel Solis, an engineer, took 16.6% of the vote and environmental activist Joseph "Joedy" Yglesias had 12.1%.
The San Antonio River Authority manages the San Antonio River watershed, helping develop policies on water quality, flood control and overall health of the river and its environs. Its board consists of two at-large members from Bexar, Wilson, Karnes and Goliad counties, and one member for each of the river authority's four districts in Bexar County. The authority's jurisdiction covers 3,658 square miles.
Having garnered the most votes, Barratachea will serve a four-year term under the river authority's new term system, while Melancon will get a two-year term.
The two women come from very different career backgrounds.
Barratachea has worked for multiple San Antonio City Council members, served as a budget and policy advisor to former Gov. Rick Perry, and spent nearly 10 years as the San Antonio Chamber of Commerce's vice president of public affairs. Melancon spent 33 years in the U.S. Air Force and Air Force Reserves, where she reached the rank of brigadier general.
A native of San Antonio's West Side, Barratachea said she has often been involved in water policy in one way or another across her professional career. She worked for former District 8 Councilwoman Bonnie Connor prior to serving as president of the San Antonio Hotel and Lodging Association — during which she said focusing on the health of the San Antonio River and the River Walk was an important part of her job.
She went on to become a community liaison during the formation of San Antonio's Climate Action and Adaptation Plan and told the San Antonio Report Tuesday evening she has always felt proper flood planning is important to San Antonio's future. She added she's particularly interested in the river authority's work with the Westside creeks, which are poised to receive significant federal funding for revitalization efforts.
The river authority is "doing great things, and I am looking forward to being part of their team to continue to do great things," Barratachea said. She added she understands many San Antonians have a connection to the river as a cultural icon and see it as a representation of the ecology of the area.
Melancon also has years of experience working in the realm of water management. She is the sole proprietor of CWG Consulting, a project management consulting firm that specializes in water resources, flood control and construction.
She has worked as the Air Force's executive director of natural disaster recovery, as the director of joint space ops center consolidation for the Air Force, and as the watershed engineering department manager for the San Antonio River Authority.
Melacon has a bachelor's degree in civil engineering from the University of Louisiana-Lafayette and a master's degree in water resources from the University of Texas, and she represented District 10 on the City of San Antonio's Drainage Committee for the 2022 municipal bond.
The river authority's budget is funded through property taxes at a rate of 1.80 cents per $100 of assessed value. Its adopted budget for fiscal year 2023-24 is $389.6 million.
More from San Antonio Report
Watch: experts discuss transportation challenges facing san antonio, cps energy will seek 4.25% base rate increase for early next year, workers at starbucks, toyota see pay raises, sweetened benefits as companies fend off unionization, lindsey carnett.
Lindsey Carnett covers the environment, science and utilities for the San Antonio Report. A native San Antonian, she graduated from Texas A&M University in 2016 with a degree in telecommunication media... More by Lindsey Carnett
Last updated at 9:15 pm on Wednesday, November 8th, 2023
Local News & Blogs
Texas voters OK most constitutional amendments, including property tax cuts San Antonio Report - 11:24 PM on 11/07/2023
Argument at downtown IHOP ends in shooting, San Antonio police say KSAT - 10:43 PM on 11/04/2023
A 'major accident' southwest of San Antonio leaves 7 migrants dead mySA - 12:55 PM on 11/08/2023
Documentary: A Problem at Brackenridge Park NOWCastSA.com - 4:00 PM on 05/31/2023
Another San Antonio awards show to honor convicted sex offender Joe Lopez San Antonio Current - 10:58 AM on 11/03/2023
SAPD: Man killed after bar altercation spills outside, leads to shooting KSAT - 10:43 PM on 11/04/2023
Barratachea and Melancon leading in contest for San Antonio River Authority board seats San Antonio Report - 11:13 PM on 11/07/2023
CPS Energy proposes second rate increase since 2022 mySA - 12:46 PM on 11/08/2023
A study predicts AI will crater San Antonio's job market. Not everyone agrees. San Antonio Current - 10:00 AM on 11/03/2023
Public Service Announcement
Military News & Blogs
Even More General, Flag Officer Confirmations Stymied by Senate Hold Defense.gov - 5:17 PM on 11/07/2023
JB MDL completes KC-46A Pegasus AFFORGEN certification Air Force News - 1:36 PM on 11/07/2023
Navy planning to execute 3-year Ohio-class sub life extensions Breaking Defense - 5:09 PM on 11/07/2023
11/7/23 National Security and Korean News and Commentary Small Wars Journal - 5:54 AM on 11/07/2023
F-15s strike weapons facility in Syria Defense One - 8:27 PM on 11/08/2023
Airman surprises her sister at her last basketball game Welcome Home Blog - 3:59 PM on 02/22/2023
How Military Spouses Can Learn Good Financial Habits, Pass Them Down to Kids SpouseBuzz - 8:24 AM on 03/18/2021
Cyber Security & Privacy
Microsoft, Meta detail plans to fight election disinformation in 2024 The Register - 1:01 PM on 11/08/2023
Critical vulnerability in Atlassian Confluence server is under "mass exploitation" Ars Technica - 5:40 PM on 11/06/2023
EFF to Supreme Court: Reverse Dangerous Prior Restraint Ruling Upholding FBI Gag on X's Surveillance Transparency Report EFF Deeplinks Blog - 1:48 PM on 11/01/2023
Who's Behind the SWAT USA Reshipping Service? Krebs on Security - 7:51 AM on 11/06/2023
Decoupling for Security Schneier on Security - 6:08 AM on 11/08/2023
Qualified certificates with qualified risks Google Online Security Blog - 1:38 PM on 11/03/2023
WordPress Vulnerability & Patch Roundup October 2023 Sucuri - 11:55 AM on 10/30/2023
Safe, Secure, Anonymous, and Other Misleading Claims Troy Hunt - 3:44 AM on 10/04/2023
Public exposure of data breaches is becoming inevitable Help Net Security - 1:00 AM on 11/01/2023
Political News & Blogs
8-Month-Old Indi Gregory – Yet another U.K. Child Sentenced to Die per State Healthcare Edict Twitchy - 9:15 PM on 11/08/2023
Here's What You Need To Know About The Dominion V. Fox News Trial That Starts This Week BuzzFeed Politics - 12:28 PM on 04/18/2023
Almost 40 Percent of Americans Say Humans Did Not Evolve and Were Created by God Independent Journal Review - 12:06 PM on 11/06/2023
Hakeem Jeffries Won't Say If Biden White House "Erred" With Pride Flag In Violation Of US Flag Code Weasel Zippers - 9:00 AM on 06/16/2023
A One Candidate GOP Race–With Two Backups Real Clear Politics - 1:45 PM on 11/03/2023
An ominous poll for Democrats, and what it says about a Biden alternative The Fix - 10:31 AM on 11/06/2023
Man Pleads Guilty to Driving Car at "Stop Asian Hate" Demonstrators Reason.com - 12:00 PM on 11/05/2023
Absent Morality, There Is No "Smart" Hugh Hewitt - 4:48 AM on 11/06/2023
Texas voters reject proposal to increase judges' retirement ages Texas Tribune - 10:20 PM on 11/07/2023
Houston voters did not show up to vote on Election Day, polls show Houston Chronicle - 5:29 PM on 11/08/2023
'Don't mess around with this': Historic Hurricane Idalia barrels toward Florida. Live updates Caller-Times - 12:45 PM on 08/29/2023
The 12 Best Texas-Raised Wagyu Steaks (and More!) Texas Monthly - 8:00 AM on 11/03/2023
Man found on sidewalk in critical condition after shooting in east Fort Worth, police say Star-Telegram - 5:55 AM on 02/28/2022
Flu shots encouraged as cases overtake COVID in local hospitals The Monitor - 11:56 AM on 11/04/2023
Here's what to know for voting on Election Day in Houston Houston Chronicle - 4:20 PM on 11/06/2023
Texas homeowners and businesses will get a tax cut after voters approve Proposition 4 Texas Tribune - 9:13 PM on 11/07/2023
Texans Should Embrace the Time Change. It's One of Few Seasonal Markers We Have. Texas Monthly - 7:26 AM on 11/03/2023
Industrial developer agrees to invest more than $40M in Rackspace building deal San Antonio Business Journal - 5:36 PM on 11/08/2023
What daylight savings time means for bars and late-night drinking mySA - 12:26 PM on 11/03/2023
Wise Expands Austin Operations and Relocates to Domain Tower II, Anticipates 50% Workforce Growth in 2024 Silicon Hills News - 11:29 PM on 11/04/2023
Senate confirms Rhode Island Gov. Gina Raimondo as commerce secretary Axios - 1:56 PM on 03/02/2021
Group wants state help to protect key Hemisfair site San Antonio Business Journal - 2:21 PM on 11/08/2023
Sana Lays Off Half of its Staff Silicon Hills News - 9:25 PM on 11/04/2023
Panini releases limited-edition Wembanyama 'Slenderman' trading card mySA - 2:41 PM on 11/06/2023
With Victor Wembanyama, there are no bad lobs Pounding The Rock - 4:06 PM on 11/07/2023
Spurs' Victor Wembanyama: Knicks' Madison Square Garden 'Not as Big as I Expected' Bleacher Report - 1:45 PM on 11/08/2023
Mike McCarthy considering not practicing Tyron Smith during the week the rest of the season Blogging The Boys - 4:15 PM on 11/08/2023
How Consistent Was Every Premier League Lineup This Season? FiveThirtyEight - 11:30 AM on 05/23/2023
Five Roadrunners earn Athlon Sports preseason honors GoUTSA.com - 6:30 AM on 06/22/2020
Science & Technology
Botched surgery: Doctors took out the wrong organ from a Washington man Boing Boing - 4:55 PM on 11/07/2023
The Foglands Review: A Roguelike Better Left In The Dark UploadVR - 9:26 PM on 11/07/2023
Is It Time To Rethink Naming of Species? Slashdot - 10:00 AM on 11/07/2023
The Great Green Crash – Solar Down 40% Watts Up With That - 12:00 PM on 11/08/2023
New smartphone clip-on can detect Zika virus in blood samples Science Daily - 4:32 PM on 07/29/2022
Hover-1 Altai Pro e-motorbike now $900 off, Greenworks electric mower $221, more Electrek - 1:10 PM on 11/07/2023
SanAntonioNews.com is an experimental news curation web application. This is alpha version .08.
Latest News
San Antonio News
Abortion Rights
Immigration
Assclown Alert
Cityscrapes
Digital Issue
San Antonio Guides
News Slideshows
News Archives
Latest Arts
Arts Stories & Interviews
Things to Do
Sports & Recreation
Arts Slideshows
Arts Archives
Latest Music
Music Stories & Interviews
Live Music in San Antonio This Week
Concert Announcements
Concert Reviews
Music Slideshows
Music Archives
Latest Movies
Movie Reviews and News
Movie Times
Find a Theater
Movies Archives
Latest Food & Drink
Restaurant Reviews
Find A Restaurant
Food & Drink Slideshows
Food & Drink Archives
Latest Cannabis
Cannabis News
Legislative Updates
CBD Dispensary Directory
Cannabis Slideshows
Cannabis Archives
Today's Events
This Weekend
Free Events
Submit an Event
Best Of Home
Around Town
Food & Drink
Best Of Slideshows
Shop Best Of Awards
San Antonio Facebook
San Antonio Twitter
San Antonio Instagram
Login
View Profile
Edit Profile
in Articles & Posts
in Locations
in Slideshows
Report: San Antonio among top 10 real estate markets to watch in 2024
San antonio single family home sales declined 15% in september from last year, according to a separate study..
By Michael Karlis on Tue, Nov 7, 2023 at 8:52 am
Dallas-Fort Worth
Austin 6. San Diego 7. Boston 8. San Antonio 9. Raleigh-Durham 10. Seattle
San Antonio real estate market ,
top 10 markets 2024 ,
Sun Belt cities ,
mortgage rates ,
home sales ,
San Antonio real estate news
About The Author
Michael Karlis
Site now selling bootleg Fred's Fish Fry-San Antonio Spurs gear
By Michael Karlis
Report: San Antonio Spurs looking at Hemisfair for new arena
By Sanford Nowlin
Newsletters
Join sa current newsletters.
Subscribe now to get the latest news delivered right to your inbox.
Video of alleged Islamophobic attack in San Antonio suburb goes viral
Elon Musk's SpaceX wants to dump treated wastewater into South Texas preserve
San Antonio among worst city for singles, study finds
Reporter with San Antonio's KSAT arrested on drunk driving charge
Also in News
Jimmy Kimmel says it's an honor to be called 'pitiful' by Ted Cruz
Gov. Abbott calls Texas Lege back for an unprecedented fourth special session
Greg Abbott's special legislative session ends with no action on school vouchers
November 1, 2023
View more issues
News Features
Politics & Elections
Today's Events
Arts Stories & Interviews
Classical Music
Sports & Recreation
Movie Times by Time of Day
Movie Times by Title
Movie Times by Theater
Music Stories & Interviews
SA Current Events
Food & Drink
Food & Drink Slideshows
College Guide
Holiday Guide
Sponsored Articles
Search Archives
Search Issues
Freelance Guidelines
Jobs and Internships
Where To Find Us
Advertise With Us
Chava Communications
Read our sister publications
San Antonio Current
[email protected]
(210) 332-5448
Entertainment
KSAT Insider
Newsletters
KSAT News Now
Get every episode straight to your inbox with our free newsletter:, ksat news now: local foundation offers free cpr classes, water levels down at local lakes and rivers, ksat news now: 4-year-old drowning victim identified, hunter biden plea deal on hold, ksat news now: crane collapses in new york city, 80-year-old woman dies in house fire, ksat news now: deadly crash shuts down parts of loop 410, difference between dust devils and tornadoes, ksat news now: bexar county facing discrimination lawsuit, rare south american fish caught in oklahoma, ksat news now: man's body recovered from san antonio river, miranda lambert calls out fans at concert, ksat news now: $39 billion in student debt loan relief announced, aspartame may cause cancer, spurs big 3 to present coach gregg popovich at hall of fame induction, fda approves otc birth control, ksat news now: woman killed by converse police, furby is making a comeback, sarah spivey's recipe for thai-inspired chicken soup 😋.
Coconut milk and spicy red curry paste bring cozy vibes ahead of this week's cold front
TOP STORIES
'that's my baby boy': murder defendant has emotional outburst during first day of trial.
A man accused of killing a 19-year-old in March 2022 has an emotional outburst on the first day of his murder trial.
8 people killed in head-on crash near Batesville, including human smuggling suspect, DPS says
DPS officials said a Honda coming from Houston was believed to be involved in human smuggling.
Man accused of fatally shooting three men had fight with one of the victims days before their deaths, testimony reveals
Days before three men were found fatally shot, one of them had a fight with the man accused of killing them, according to witnesses who testified in court on Wednesday.
Wembanyama has a rough debut at Madison Square Garden as the Knicks rout the Spurs 126-105
Victor Wembanyama's first game at Madison Square Garden was one of the worst of his young career, as the No. 1 draft pick managed just one basket in the first three quarters of the New York Knicks' 126-105 victory over the San Antonio Spurs.
KSAT News Now: Larry Nassar stabbed in prison, Roland Gutierrez announces 2024 run for senate
Ksat news now: wemby speaks out on britney spears incident, arrest made in 2018 deadly san marcos fire, ksat news now: 5-year-old killed in crash on i-10, cocaine found inside white house, ksat news now: malaria case reported in texas, spend the night in barbie's malibu dreamhouse, ksat news now: cps energy warns of scammers, monster tornado caught on camera, ksat news now: gov. abbott to sign controversial bill into law, ut-a&m rivalry renewed, ksat news now: sapd investigating multiple overnight shootings, raccoon rescued from light pole.
KSAT News Now: Trump to make first court appearance, San Antonio preparing for NBA Draft
KSAT News Now: Suspects fire more than 40 gunshots at SAPD officers, Trump reacts to indictment
Ksat news now: attorney for impeached ag ken paxton to speak, canadian wildfires bringing smoke into us, ksat news now: wednesday marks one year since uvalde massacre, latest newscasts, ksat 12 news nightbeat : nov 08, 2023.
The KSAT 12 News Team offers a report on the latest news of the day, as well as updates on sports, San Antonio area weather and rush-hour traffic issues.
KSAT12 News at 6:30 : Nov 08, 2023
Local news from around South Texas from KSAT12
KSAT 12 6 O'Clock News : Nov 08, 2023
Ksat 12 5 o'clock news : nov 08, 2023, ksat12 news at 12:30 : nov 08, 2023.
Latest local news from South Texas from KSAT12
KSAT12 News at Noon : Nov 08, 2023
Ksat news now: interest in spurs tickets rise after draft lottery, blue bell releases new ice cream flavor, ksat news now: spurs get number 1 draft pick in nba lottery, recalls issued for jeep and ford, 📲watch ksat news now: spurs learn draft lottery fate tonight, martha stewart lands on sports illustrated cover at 81.
Join the KSAT News Now team for accurate reporting and entertaining conversation around the biggest and most talked-about news of the day.
4 people arrested following police chase in San Antonio; shark attack caught on camera 
Ksat news now: southern border preparing for the end of title 42, neighborhood peacock to be rehomed, ksat news now: arrest made in stolen machine gun case, sa barbecue restaurant closes after 70 years, ksat news now: amber alert issued for missing 14-year-old boy, gunman named in deadly texas mall shooting, ksat news now: suspected gunman arrested in deadly atlanta shooting, stolen school bus found overnight, ksat news now: 7 bodies found on oklahoma property, early voting ends today , ksat news now: manhunt for texas shooter continues, jp morgan chase buys first republic bank , ksat news now: president biden announces reelection campaign for 2024, niosa kicks off, ksat news now: high water rescues, fiesta weekend events, ksat news now: fiesta begins today, plus what to know about the fiesta forecast 🪅⛅☔, ksat news now: tx cheerleaders shot after getting into wrong car, gas prices jump 15 cents in one week, ksat news now: faa lifts nationwide ground stop for southwest airlines flights, vote on spurs "home" away games, ksat news now: where to get your fiesta party tickets, cows killed in explosion at texas dairy farm, wounded man drives to whataburger for help, manu ginobili, nolan ryan kick-start missions season, ksat news now: reaction from coaches, players on second-annual ksat 12 pigskin classic announcement, watch: ksat news now is at the passion play and tracking the chance for rain on this good friday, 📲 watch ksat news now: live coverage of weather and traffic.
Join the viewer-driven newscast KSAT News Now. Our team of KSAT reporters and meteorologists are giving insight into the forecast and traffic conditions.
KSAT NEWS NOW: DOJ agrees to Sutherland Springs settlement, Orcas caught on camera attacking gray whale
Ksat news now: will smith zoo school looking to expand, san antonio family competing on family feud , ksat news now makes big fiesta announcement, ksat news now: nine dead in military helicopter crash, san antonio woman arrested in suspected smuggling case.
We break down the day's top stories, from news you need to know to what's trending on TikTok and beyond.
Investigations
Game Center
Houston teen duo nabbed in San Antonio for daylight jugging attempt
Three Texas residents claim $1 million scratch ticket prizes
Teenager sucker punches clerk in the face while trying to steal from West Side vape shop
Opinions are split on CPS Energy's latest request for a rate increase
Despite population surge, Texas public schools face decade of enrollment decline
Tom Brady's hoop dreams dashed: NFL legend admits Spurs rookie Wembanyama would send his jumper into the 'club level'
San Antonio unveils new kitchen to combat food insecurity, serving 431 meals daily
Stay Connected
Nation & world.
Vatican bucks conservative bishops, says its permissible under certain circumstances for trans Catholics to be baptized
Palestinian woman aiming for 'Israel school' rams car into Radical Hebrew Israelites building instead
White House request for more border funding sparks fiery Senate debate
Rising marijuana use in older adults linked to increased heart risks, warns American Heart Association
Republican candidates vie for spotlight in Miami debate as Trump's presence looms
Economic challenges & 2024 vote highlighted in new survey on financial hardships
Election offices in Washington state evacuated after white powdery substance found in envelopes
High school hype squad: It's playoff season!
For good reason, Rice has UTSA's respect
World Series 9-inning games averaged 3 hours, 1 minute — fastest since 1996
Entertainment
SAG-AFTRA reaches agreement with studios, putting an end to months of striking
Cinemark partners with DoorDash, Grubhub, and Uber Eats to deliver movie snacks at home
'The Marvels' brings humor and direction back to the MCU
Mattel releases Native American Wilma Mankiller Barbie, Cherokee Nation chief issues statement
Trouble Shooters
Why are there so many child abuse reports in Bexar County? Community and county leaders want to find out.
Teen murder suspect was free on PR bond after DA's office missed deadline
Dangerous San Antonio intersection faces a long wait for safety improvements
Knowing when Use of Force is Acceptable
Travel Guide to the Historic Spokane, Washington
Successful Texan Writer, Melissa Bender, Speaks About Her Published Stories
Medicare Marketplace Helpline
Cooking with Amy: Slow Cooker Loaded Potato Soup
How to make Eggplant Parmesan Dip
Tyson Foods recalls almost 30,000 pounds of frozen chicken nuggets

8 killed in fiery crash after deputies chased suspected human smuggler near San Antonio, DPS says

Tap for ABC13 Houston 24/7 Live Stream
SAN ANTONIO, Texas (KTRK) -- Eight people died in a fiery car crash after deputies chased a driver suspected of smuggling migrants southwest of San Antonio, the Texas Department of Public Safety said.
The video above is ABC13's 24/7 livestream.
Authorities said the deadly wreck happened on Wednesday, at US-57 near Batesville, about 80 miles southwest of San Antonio, at about 6:30 a.m.
A Houston driver was allegedly hauling migrants while trying to outrun deputies from the Zavala County Sheriff's Office, according to DPS.
Investigators said the Houston man was driving a 2009 Honda Civic when he tried to pass a semi-truck on a two-lane road. During the lane change, which was in a no-passing zone, he drove head-on into a 2015 Chevrolet Equinox, according to troopers.
Lt. Chris Olivarez posted on X, formerly known as Twitter, that the head-on crash resulted in the Chevy bursting into flames, killing the driver and passenger from Georgia.
In an update, authorities identified the victims as 67-year-old Jose Lerma and 65-year-old Isabel Lerma.
Olivarez said troopers confirmed that the driver and five passengers, several from Honduras, were killed.
It is the latest deadly vehicle crash involving migrants, marking the highest death toll since 13 people died in a collision in remote Holtville, California, in March 2021.
The American Civil Liberties Union of Texas has tallied 106 deaths in Border Patrol vehicle pursuits from January 2010 to June of this year. Deaths averaged 3.5 a year through 2019 but spiked in 2020, leading officials to develop a new policy for vehicle pursuits with an eye toward increasing safety.
The policy announced in January stops short of prohibiting pursuits but, according to CBP, "provides a clear framework for weighing the risks of conducting pursuits, such as the dangers they present to the public, against the law enforcement benefit or need."
Local law enforcement agencies have been involved in fatal crashes as well in recent years. In June 2022, four migrants were killed in a smuggling attempt following a police chase in the South Texas city of Encinal, about 80 miles southeast of Wednesday's crash.
The Associated Press contributed to this report.
SAN ANTONIO
HUMAN SMUGGLING
BORDER PATROL
Human Smuggling
Tomball teen sentenced for human smuggling case near Texas border
TX bill that allows state police to arrest migrants at border advances
Migrant escapes kidnappers, rescues 4 hostages from Fort Bend Co. home
Woman's car dealership issued 1,037 dealer tags, sold no cars: Records
Top stories.
Trucker among several who escaped massive explosion at Shepherd plant
It's time to reunite with your umbrella as messy cold front approaches
Man seen pleasuring himself inside Copperfield salon full of women
Crew ignored warning stops before jet collision at Hobby: NTSB
TSU law students stage walkout amid associate dean's resignation
Crews working to put out hotspots after plant ignites in Shepherd, TX
Plant on fire in Shepherd, Texas housed flammable chemicals: Report
13 Investigates: Fines after plant explosions as low as $13,500

Honor The Brave- Thank A Veteran For Their Service And Sacrifices
Texas election results, gov. abbott's billionaire backed agenda, spurs beat – a wild week for the silver and black.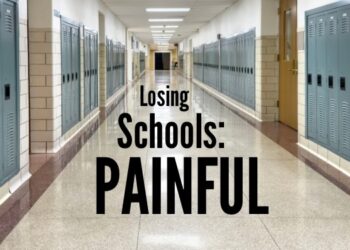 The Pain And Reality Of Losing Our Neighborhood Schools
Downtown Was Lit Up As San Antonio Celebrated Diwali
Will Television Ever Be The Same?
City announces Veterans Day holiday schedule of City services
City of San Antonio News Release...
Weekly Business Owner Spotlight
San Antonio Weekly Business Owner Spotlight,...
OMEGA SPEAKS – More Than PINK Walk
More Than PINK Walk On Saturday,...
Damar Hamlin Launches Cincinnati Scholarship Program To Honor The 10 Who Saved His Life
Hamlin names scholarship awards after doctors...
The 2023 NBA Rookie Class Shoe Deal Rundown
"It's Hell": Surge Of Texas Kids Dying From Gun Violence
Community First Opens 50th Food Pantry in Bexar County
Give Back To The Community During The Holiday Season
Thanksgiving Food Drive What: City of San Antonio Parks & Recreation Thanksgiving Food DriveWhen: November 1 - 22Where: San Antonio...
Austin becomes largest U.S. city to drop parking-spot requirements
Affordable housing advocates, developers and climate activists say rules requiring a minimum amount of parking spaces on new projects drives...
$16 McDonald's meal leaves fans fuming — beloved fast food chain 'no longer affordable'
It was a not-so-happy meal. An enraged McDonald's customer says the fast food franchise is no longer affordable for ordinary...
New holiday drinks hit the menus at Starbucks, Dunkin' and Wendy's
Starbucks new holiday menu, cups and more. Starbucks officially welcomed back the most magical time of year on Thursday, unveiling...
They used chemical hair straighteners, then lost the ability to have children
Thousands of Black women who have sued L'Oréal, Revlon and other companies allege hair products are responsible for their uterine...
2023 Thanksgiving Camp- $3/Day
The City of San Antonio Parks and Recreation Department is holding it's 2023 Thanksgiving Camp November 20-22. 18 Community Centers...
Free Chick-Fil-A Nuggets All Week: Nov 1-8
San Antonio-Area Chick-fil-A Restaurants to Offer Free Nuggets This Entire Week Participating Chick-fil-A® restaurants in the San Antonio area will...
San Antonio Small Business Owner Spotlight 
Tasha Carr is the owner of Inflatable Movies and More, owns her own Truck Driving Company as well as many...
Sam Houston Students Earn Exceptional Recognition
Sam Houston High School Celebrates 2 Students for Exceptional Academic Achievements Celebrating the achievements of Sam Houston High School's 2023...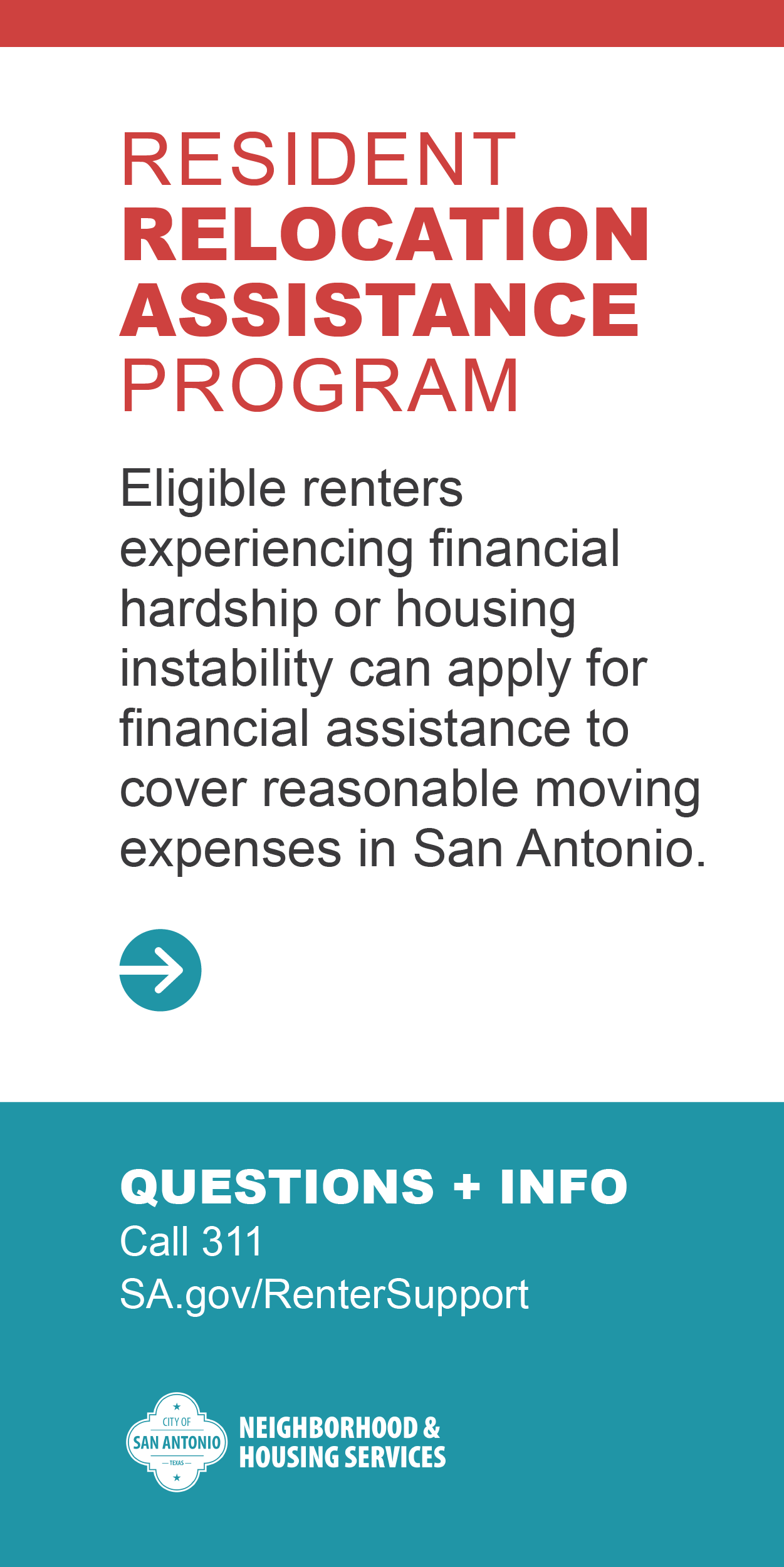 TRENDING NEWS
Greg Abbott Calls Fourth Called Legislative Session Prioritizing Billionaire-Backed Agenda to Defund Public Schools Today, Greg Abbott set the agenda...

At long last, we finally have a speaker of the House
Trump Trashes U.S. Military Leaders as 'Some of the Dumbest People'
Biden-Harris Announce $91 Million 'Cash On Hand', More Than The Entire Gop Combined 
Recent news.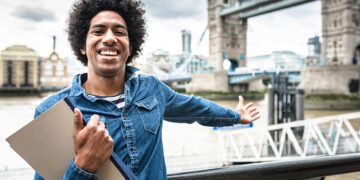 Study Abroad Opportunities for High School Students
Magic Johnson Joins the Billionaires Club
The Lori Harvey Shade Is Steeped in Sexism, Patriarchy and a Basic Lack of Sense November 8, 2023 I braced for it on Sunday.Read more... Dustin Seibert
Get Your Tickets Today! November 8, 2023 Join The Root on December 5 at the iconic Apollo Theater for an evening of comedy, music and inspiration.Read more... The Root Staff
Black Americans Made History In Tuesday's Election November 8, 2023 Black candidates celebrated historic victories in elections across the country last night, including a few notable firsts. In Philadelphia, Cherelle Parker became the first woman and first Black woman to win the mayoral election. In Rhode Island, Gabe Amo became the first Black person to represent the state in…Read more... Jessica Washington
THIS WEEKS DIGITAL ISSUE
This week's digital issue
Afrocentricity and Critical Race Theory are Key to Improving Race Relations
Fernando rover jr., mario marcel salas.
Bombing Children Is Not Self-Defense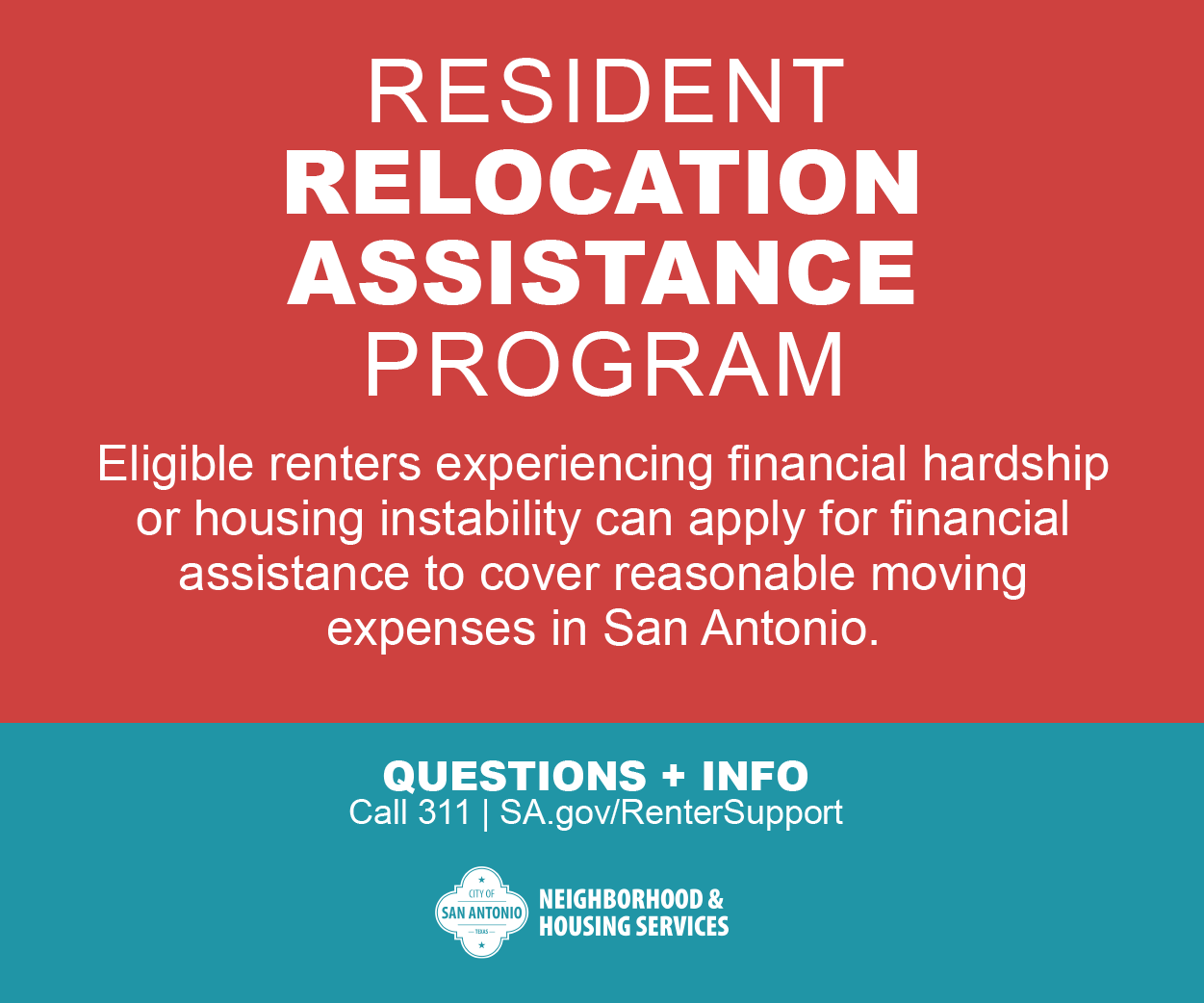 Spurs Fall To Mavs At Season Opener – "No Answer For Luka Doncic"
Spurs #1 pick "to be a nightmare on the defensive side", our clients.
© 2020 The San Antonio Observer -The Pulse Beat of The Community.
Welcome Back!
Login to your account below
Remember Me
Retrieve your password
Please enter your username or email address to reset your password.
Advertisement
San antonio spurs injury report vs. knicks: devin vassell out, keldon johnson probable, share this article.
Ahead of their contest against the New York Knicks, the San Antonio Spurs injury report includes a couple of key players .  Devin Vassell is listed as  DOUBTFUL , while  Keldon Johnson is listed as  PROBABLE . In addition, Charles Bediako and Sir'Jabari Rice, the Spurs' two-way players, are unavailable as they are in the G League. Sidy Cissoko is also on assignment in the G League.
Vassell exited the Spurs' game last Thursday against the Phoenix Suns with left groin tightness, and he is now listed on the injury report with a left adductor strain. As for Johnson, he is currently dealing with left wrist soreness.
The Knicks are listing nobody on their injury report ahead of the contest on Wednesday night.
San Antonio will be looking to bounce back from a brutal loss at the hands of the Indiana Pacers where they got blown out by a score of 152-111 . Johnson appeared in that game, putting up 16 points, three rebounds, and three assists while shooting 6-of-12 from the floor.
The Spurs are currently 3-4 on the season. However, San Antonio currently lays claim to the worst point differential in the NBA at a -79, but a large portion of that was because of their 123-83 loss to the LA Clippers earlier this season.
Meanwhile, the Knicks are also 3-4, but they have a point differential of +14.
As the Spurs look to bounce back from their loss to Indiana, they will likely be doing so without Vassell, looking for big performances from Victor Wembanyama, Tre Jones, and the rest of their lineup.
More Spurs News
Is it time for the san antonio spurs to bench jeremy sochan, full highlights from san antonio spurs' 111-152 loss to indiana pacers, top 3 performers from san antonio spurs loss to indiana pacers.
Full highlights from San Antonio Spurs' OT loss to Toronto Raptors
Spurs recall Sidy Cissoko from G League ahead of Raptors game
Devin Vassell showers Keldon Johnson with praise after Spurs win over Suns
Most popular, 2023-24 san antonio spurs roster after moves, draft picks, and more, 10-time nba all-star paul pierce compares spurs rookie victor wembanyama to three legends, pacers forward obi toppin unveils strategy to slow down spurs' victor wembanyama: 'only thing you can do', kevin durant shuts down comparisons to spurs rookie victor wembanyama, victor wembanyama reflects on gregg popovich lesson after brutal spurs loss to raptors, who are the top three players on the san antonio spurs.
Please enter an email address.
Thanks for signing up.
Please check your email for a confirmation.
Something went wrong.
An official website of the United States government
Here's how you know
Official websites use .gov A .gov website belongs to an official government organization in the United States.
Secure .gov websites use HTTPS A lock ( Lock Locked padlock ) or https:// means you've safely connected to the .gov website. Share sensitive information only on official, secure websites.
Watch Live at 11 a.m. ET: Puerto Rico Press Conference
View the latest ICE guidance on COVID-19
ICE Check-in for Noncitizens
Get information about how to check in with your local ICE Office here .
Reportándose con ICE: Obtenga información sobre cómo reportarse a su oficina local de ICE aquí .
View in other languages
Call 1-866-DHS-2-ICE to report suspicious activity Report Crime
Related Information
More about the Executive Office for Immigration Review (EOIR)
ERO San Antonio removes known Mexican drug cartel leader wanted in Mexico for organized crime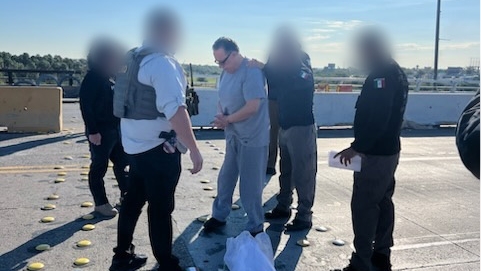 SAN ANTONIO — Enforcement and Removal Operations (ERO) San Antonio removed an undocumented noncitizen wanted by authorities in Mexico for organized crime, money laundering and illegal possession of firearms. Deportation officers from ERO San Antonio and ERO Harlingen removed Oscar Arturo Arriola Marquez, 54, from the United States to Mexico on Nov. 1.
Arriola was the presumed leader of the Arriola Marquez cartel and was once one of the world's most wanted fugitives.
On Dec. 16, 2003, a federal indictment was filed against Arriola in the District of Colorado charging him with conspiracy to distribute controlled substance, attempt/conspiracy to import/export controlled substances and money laundering. Subsequently, an arrest warrant was issued.
On Feb. 2, 2006, authorities in Mexico arrested Arriola and placed him in Mexican custody pending extradition to the United States. On March 1, 2010, U.S. Customs and Border Protection paroled Arriola into the United States through El Paso for criminal proceedings and turned him over to the custody of the U.S. Marshals Service.
On April 13, 2012, the U.S. District Court for the District of Colorado convicted Arriola of conspiracy to possess with intent to distribute and distribution of 5 kilograms or more of cocaine, conspiracy to import 5 kilograms or more of cocaine into the United States, and money laundering conspiracy and sentenced him to 270 months confinement.
On July 12, 2015, ERO Phoenix encountered Arriola at the Phoenix Federal Correctional Institution, determined he was subject to removal from the United States, and lodged an immigration detainer against him.
On Aug. 15, ERO San Antonio received custody of Arriola and issued him a notice to appear. On the same date, ERO San Antonio transferred Arriola to the T. Don Hutto Residential Center to await his immigration proceedings.
On Aug. 16, 2023, ERO San Antonio received confirmation from a foreign service national investigator that Arriola was the subject of an active foreign arrest warrant in Mexico.
On Oct. 16, an immigration judge ordered Arriola removed from the U.S. to Mexico. On Nov. 1, Arriola was removed to Mexico through Laredo, Texas, where Mexican authorities took custody of him without incident.
ERO conducts removals of individuals without a lawful basis to remain in the United States, including at the order of immigration judges with the Justice Department's Executive Office for Immigration Review ( EOIR ). EOIR is a separate entity from the Department of Homeland Security (DHS) and U.S. Immigration and Customs Enforcement (ICE). Immigration judges in these courts make decisions based on the merits of each individual case, determining if a noncitizen is subject to a final order of removal or eligible for certain forms of relief from removal.
As one of ICE's three operational directorates, ERO is the principal federal law enforcement authority in charge of domestic immigration enforcement. ERO's mission is to protect the homeland through the arrest and removal of those who undermine the safety of U.S. communities and the integrity of U.S. immigration laws, and its primary areas of focus are interior enforcement operations, management of the agency's detained and non-detained populations, and repatriation of noncitizens who have received final orders of removal. ERO's workforce consists of more than 7,700 law enforcement and non-law enforcement support personnel across 25 domestic field offices and 208 locations nationwide, 30 overseas postings, and multiple temporary duty travel assignments along the border.
Information Library
Contact ICE