Product details
No internet connection.
All search filters on the page have been cleared., your search has been saved..
All content
Dictionaries
Encyclopedias
Sign in to my profile No Name
Sign in Signed in
My profile No Name
Business Ethics & Corporate Social Responsibility
Entrepreneurship
General Business & Management
Human Resource Management
Information & Knowledge Management
International Business & Management
Operations Management
Organization Studies
Other Management Specialties
Research Methods for Business & Management
Strategic Management
Australasia
Cases with Enhanced Learning Tools
Content Partners
Information for authors
Information for instructors
Information for librarians
Information for students and researchers
Submit Case
Tesco in China: How Could Things Go So Wrong?
By: Mourad Dakhli , Ihsen Ketata , Wang Lifang & Marta Szabo White
Publisher: NeilsonJournals Publishing
Publication year: 2019
Online pub date: January 03, 2022
Discipline: International Marketing , Asian Pacific Business , Emerging Markets
DOI: https:// doi. org/10.4135/9781529753936
Contains: Content Partners | Teaching Notes Length: 8,151 words Region: Eastern Asia , Global Country: China Industry: Retail trade, except of motor vehicles and motorcycles Originally Published In: Dakhli , M. , Ketata , I. , Lifang , W. , & White , M. S. ( 2019 ). Tesco in China: How Could Things Go So Wrong? Journal of International Business Education , 14 ( 1 ), 355 – 372 . JIBE14-0CS3. Organization: Tesco Type: Indirect case info Organization Size: Large info Online ISBN: 9781529753936 Copyright: © 2019 NeilsonJournals Publishing More information Less information
Teaching Notes
The case concerns the experience of Tesco, a major U.K. international retailer in China. Despite favorable macro-environmental conditions, Tesco's immersion strategy into the Chinese market failed. The case concerns the changing landscape of the retail sector in China and the challenges faced by Tesco and others in this rapidly changing market. Instructors in international business, marketing, and strategy may use this case to highlight the challenges of conducting business in emerging markets, especially in China, where competition for market share, from both global and local competitors, is intense.
Keywords: Tesco, China, retail, market competition, market entry, market exit.
1. Introduction
As Mr. Wang strolled through the aisles to complete the inventory reporting required before the retailer ended its nine-year-old leading venture into the huge Chinese market and allowed its 131 stores to be taken over by China Resources Enterprise (CRE), he could not help but wonder whether things could have been different. It was a sad ending to what was once perceived as a match made in heaven. Tesco had a superior brand name, a cutting-edge supply chain, and a history of successes outside its United Kingdom (UK) home base. Further, China, with a population of over one billion, has one of the largest middle classes in the world. As Mr. Wang chatted with his employees, many of whom had been working at his store since its opening over seven years ago, he could not help but wonder: How could things go so wrong? How could the firm be so blind to the monumental changes in the Chinese retail sector? Most importantly, what lies ahead for a leading international grocer and general merchandiser such as Tesco in China and in other fast-growing, emerging markets?
2. Tesco PLC
Headquartered in Welwyn Garden City, Hertfordshire, England, Tesco is a multinational retailer that specializes in groceries and general merchandise (Tesco 2016). As of the turn of the millennium, the firm was considered one of the five largest retailers in the world, with stores in 12 countries across Europe and Asia (Potter 2011). With an approximate 28 percent market share, Tesco is the leader in the UK in the general merchandise market (Denton 2016). Jack Cohen, the son of Jewish migrants from Poland, founded the company in 1919 as a collection of market stalls. The Tesco brand did not appear until 1924; the name is a combination of the first letters of T. E. Stockwell Tea and the first two letters of Jack Cohen's surname. Tesco opened its first branded store in 1931. The business took off soon after, and, by 1939, Tesco had over 100 stores across the UK. Even though it started as a grocery retailer, Tesco diversified its business in the early 1990s to include an extensive selection of product lines, including clothing, electronics, books, furniture, toys, petrol, and even software ( Exhibit 1 ). In early 1990, The retailer decided to reposition from a high-volume, lost-cost retailer that serves only certain demographic groups to one that attracts and serves a wide array of demographic groups. This successful repositioning helped the chain to reach 2,500 stores by 2005, a 500-percent increase over 15 years ( Exhibit 2 ).
The different sections of the Tesco store shown in the images are listed as follows:
The top left image shows a section, which has a variety of home appliances, toys and bikes.
The top right image shows customers shopping in a section, which has a variety of toiletries and baby products.
The bottom left image shows customers shopping in a section, which has a variety of fruits and vegetables.
The bottom right image shows customers shopping in a section, which has a variety of grocery items.
Exhibit 1: Tesco Store Layout and Offerings
Source : Tesco.com
As seen in Exhibit 2 , Tesco is one of the earliest movers into the mass merchandising space and is a leading innovator. The retailer enjoys a high level of brand recognition and is a household name in the UK and other European markets. It was one of the first to diversify into non-food areas and to use foot traffic to create a more complete shopping experience. The firm's investment in IT allowed it to increase efficiency and reduce cost through supply chain integration, inventory management, and demand forecasting. Its loyalty card initiative became one of the most successful examples of building loyalty in the retail sector. The firm also introduced a portfolio of private labels that allowed it to offer a wide array of choices to consumers and gave it additional power in negotiating prices with branded suppliers (Datamonitor 2007, 2009, 2010, 2011). Unlike many other players, however, Tesco was greatly dependent on its highly saturated UK home market. At the same time, the firm lost market share in both its home and other markets due, in part, to a slow pace in responding to market changes. In foreign markets, Tesco's experience has been mixed at best. Although its move into the Eastern European market after the fall of the Iron Curtain was, to a large extent, successful, its foray into the two largest advanced economies of Japan and the United States (US) were met with failure (Tesco.com 2016).
3. China and Its Economy
The Silk Road, an ancient trade route, was launched during the Han Dynasty of China and, from 130 BC to 1453 AD, linking the two great empires of Rome and China with goods and ideas. China, an iconic civilization for centuries and a world leader in the arts, sciences, and commerce, emerged in 1978 from an autocratic, centrally planned system under Mao Zedong to one led by Deng Xiaoping and others, focusing on market forces and emerging as a key global player in the new world. China reinvented itself from a purely collectivist economic system to one led by private sector growth, state enterprise autonomy, fiscal decentralization, stock market and banking innovation, and foreign trade liberalization. China is a unique political and economic combination, a country in which the economic output quadrupled from 1978 to 2000 and continued to rise at or near double-digit rates in the following decade, when living standards improved dramatically ( Table 1 next page). Under these conditions, strategic alliances and joint ventures were preferred ways to enter and navigate this challenging market. The new millennium saw a number of important milestones for China, including the country's accession to the World Trade Organization in 2001, becoming the world's largest exporter and trading nation in 2010, and its new title as the largest world economy in terms of purchasing power terms, surpassing the US for the first time (China Profile-Timeline 2019).
At the time of Tesco's entry, despite market liberalization, the Chinese market remained complex and highly bureaucratic. One source of complexity for retailers such as Tesco was the regional differences in legal, economic, and consumer variables. On the economic side, China comprises multiple regions with significant gaps in the level of economic development, purchasing power, and infrastructure. Online retailing has allowed many who live in remote areas access various retail platforms, but delivery of goods and services in these regions remains a challenge. On the regulatory side, numerous retail and e-commerce laws are on the books. At the national level, for example, applicable regulations in retail include the Law of the People's Republic of China (LPRC) on Electronic Commerce, LPRC on the Protection of Consumer Rights and Interests, LPRC on Unfair Competition, LPRC on Food Security, and LPRC on Product Quality. At the same time, based on their unique circumstances, regions and cities are allowed to enact their own laws. For example, although a special license is required for a food business, public sanitation, and the selling of alcohol, the ease of obtaining the license, the amount of time needed, and the level of monitoring and compliance vary significantly by region (Roos, Tabbers, & Simon 2018). This leads to added complexity in expanding beyond the main urban centres along the Southern Coast of China. Further, for certain types of products, especially those in the agricultural sector, only majority Chinese joint ventures may sell such products, which forces foreign retailers to work with local firms on certain product lines (Lu 2010). Nevertheless, there are guides to make the process less complex. For instance, Shanghai adopted the Price Guide for the Shanghai Retail Industry, issued by the Shanghai Price Bureau. This guide helps retailers to understand and appropriately apply relevant price provisions and to reduce illegal pricing practices such as predatory pricing (Shanghai Development and Reform Commission 2017).
Source : Adapted from The World Bank: World Bank, International Comparison Program database. https://data.worldbank.org/indicator/NY.GDP.MKTP.PP.CD?locations=CN . Accessed September 29, 2018.
4. Tesco's Foray Into the Chinese Market
Tesco was behind other major global retailers when it entered the Chinese market in 2004. By this time, Carrefour, a major French retailer, had been in China for over nine years and controlled 41 stores around the country. In addition, Walmart, the leading US retailer, had 33 outlets in the country, mainly in major urban areas. Given the complexity of the market, Tesco chose a joint-venture mode of entry and established a partnership with Hymall, a Ting Hsin subsidiary and a local retailer, through a 50-percent stake in the firm. Ting Hsin ran 25 hypermarkets in China's major cities. Market observers noted Tesco's departure from their traditional expansion strategy into foreign markets, which usually called for acquiring one of the top players in the local market. Chief executive Sir Terry Leahy commented that the firm conducted an extensive market study and due diligence and that it expected major economic growth and deregulation in the market that would support strong expansion in the retail sector.
In 2006, the same year in which the world's largest hydropower project, the controversial Three Gorges Dam, was completed, Tesco announced its plan to build a shopping mall in China. This plan came to fruition in January 2010 with the opening of its first store in Qingdao. Tesco was bullish on China and had ambitious plans to quadruple its sales over the following years.
Commensurate with the global trend for multinational retailers, whereby, in the late 2000s, more than half of the world's top retailers derived greater than 50 percent of their sales from international markets (Drake-Brockman & Ying 2017), Tesco was experiencing rapid growth in its international operations. China, in particular, offered tremendous opportunities for the retail industry. The Chinese retail industry had grown from 2.35 trillion CNY in 2016 to 11.05 trillion CNY in 2014 ( Table 2 next page). The Asia Pacific region was one of the fastest growing retail regions, and China's share of the total regional retail value grew from approximately 25 percent to over 42 percent in the same period. Recognizing the importance of China and its growing middle class, Sir Terry Leahy announced to The Observer in early 2006 that Tesco was planning to focus its global expansion in China through the extension of its Chinese venture share from 50 percent to 90 percent and the creation of its own-brand products in the Chinese market. The firm's initial plans called for opening 16 stores in major urban areas.
The Chinese hypermarkets created by global retailers were spaces where East met West, and Tesco stores were known as places where expatriates could find Western-style teas and Newcastle Brown Ale, while locals with discerning palates could buy bottles of French and Spanish wines. For the most part, however, the everyday Chinese shopper was the target, and Tesco recognized this by offering humidifiers that could play the Chinese national anthem, live turtles and toads, live fish in tanks, and a wide variety of local herbs and spices (Branigan 2013, Waldmeir 2014). This ambitious strategy of anchoring "lifestyle malls" with Tesco stores throughout mainland China ((Waldmeir & Anderlini 2015) appeared to work for a while. In April 2012, however, Tesco announced its decision to hold back on building new stores, reversing a decision announced a few months earlier. Soon after, Tesco, in response to what it termed a "challenging" economic environment, closed four of its Chinese hypermarkets. Less than a year later, Tesco was searching for a Chinese partner to save its failing China operations.
Source : Adapted from Statista. https://www.statista.com/statistics/277810/retail-revenue-in-china/ . Accessed September 28, 2018.
Realizing that its single- or leading-player strategy was not working, Tesco pursued a partnership with state-backed Chinese retailer CRE. The joint venture combined Tesco's 134 outlets and 11 "lifespace" shopping malls with CRE's 3,000 stores for a 20/80 ownership, a humbling arrangement for a retailer that had traditionally been a sole or leading player in any foreign market entry. The firm paid £345 million for the joint venture deal with CRE (Waldmeir 2014). Tesco and CRE even considered acquiring the second-largest Hong Kong-based supermarket chain, ParknShop, for a proposed selling price of USD 3 billion (Reed 2013). ParknShop, however, decided to remain independent and focus on expanding in mainland China, thus intensifying an already intense competition in the general merchandise retail market. Tesco's misfortunes were not limited to China. In fact, around the same period, the retailer announced its withdrawal from two other large markets, the US and Japan, at a cost of £150 million and £40 million (about USD 235 million and USD 63 million), respectively (Davies 2013). At the time, many analysts attributed those failures to the firm's lack of adaptation and lack of deep understanding of consumers in highly competitive environments (Ahlfred 2012).
A year following its 80/20 venture with Tesco, the retail arm of CRE, which accounted for about 60 percent of the group's sales, reported losses in its mainland operation. Many Chinese and foreign retailers blamed increasing competition, slowing economic growth, and a forceful campaign against corruption that targeted high-end, mostly imported products for the slowdown. Tesco was the global retailer that struggled the most and had the greatest difficulty with adapting to major market shifts.
5. General Merchandise Retail Sector in China
With a consumer market of 1.3 billion people and one of the fastest-growing major economies, China is a major target for major multinational retailers, including Carrefour and Walmart. In the early 2000s, the Chinese retail market was estimated at over USD 300 billion, with forecasted growth of at least 10 percent for the near future (2004/2005 Global Retail & Consumer Study from Beijing to Budapest 2005). China's general merchandise retail sector, however, was highly competitive, and, as new competitors entered the market and local ones expanded and became savvier, competition was destined to become fiercer (2004/2005 Global Retail & Consumer Study from Beijing to Budapest 2005). The major players in the market included the following general merchandisers:
China Resources Enterprise (CRE). CRE, a subsidiary of China Resources Holdings, is a market leader in the Chinese retail sector. This highly diversified group operates in a wide range of industries, including textiles, beverages, food, consumer goods, and others, in both Hong Kong and the mainland. CRE operates over 4,500 businesses and has the widest geographic coverage in China. The presence of food processing, beer, and water purification businesses in the conglomerate means that CRE has direct access to internal suppliers with cost advantages. The parent company is one of the largest state-owned enterprises in China. As a state entity, the firm benefits from extensive guanxi , the network of ties that link it with key actors and decision makers in the retail space and other spheres of influence. Due to its wide portfolio of businesses, the company is able to leverage growth in certain sectors to mitigate slowdown in others (Datamonitor-China Resources Enterprise, Limited 2014).
Sun Art. Sun Art operates in China under two brands, Auchan and RT-Mart, and is the largest retailer in both store numbers and turnover. It is was one of the most successful merchandisers in the country. Auchan opened its first hypermarket in Shanghai, China, in 1998, and RT opened its first hypermarket in the same city in 1999. Soon after, the firms saw the need to pool resources and enter into a joint venture. The Auchan Group, in contrast, operates an extensive chain of hypermarkets and leads the retail sector in China. Auchan was founded in 1999 and is based in the capital city of Beijing. Auchan Hypermarket (China Group) Co., Ltd., operates as a subsidiary of Groupe Auchan SA, a French multinational retailer and leader in global distribution that employs over 350,000 employees across 15 countries (Datamonitor-Groupe Auchan S.A., SWOT Analysis 2014).
RT-Mart. RT-Mart, a Taiwan-based hypermarket chain, entered China in 1997 as trade relations with the mainland began. As of 2015, Sun Art Retail was running close to 400 hypermarkets in over 200 cities across China. In late 2014 and early 2015, the firm launched its e-commerce platform through its online-to-offline (O2O) program and achieved coverage throughout the mainland. It also expanded in the online retail sector through the acquisition of existing online players, such as Fields China and Xiaohehe, giving it a leadership position across the large network of Chinese university campuses. Collectively, Auchan and RT-Mart have a dominant position in the grocery and retail business in mainland China. Sun Art's CEO, in an interview, stated that the Chinese market was too saturated for newcomers and that consolidation was the most likely trend. He attributed his firm's double-digit growth, despite challenging market conditions, to the decades of Chinese market knowledge and French global expertise in retail.
Beijing Hualian Group (BHG). BHG is Beijing's main home-grown general merchandise retailer and grocer. Established in Beijing in 1993, the group owns over 150 stores in approximately 50 cities across China. BHG is one of the 15 largest retail enterprises supported by the Ministry of Commerce, the only Chinese retailer that is a board member of the International Association of Department Stores (IADS) and the only Chinese retailer on the board of the Global Consumer Groups Forum. Many attributed BHG's success to its global expansion, especially in Singapore, and to the strong support of the Chinese government. The firm operates a large number of supermarkets and department stores in numerous prime locations in major urban areas in the country. Among its subsidiaries is the well-known Bailian Group, based in Shanghai's economic centre and one of the fastest growing metropolises.
Yonghui Superstores. Founded in 2001, Yonghui is a large hypermarket chain operator in China and is known for innovating and introducing new retail templates. Headquartered in Fuzhou, the company operates over 200 stores across the mainland, covering nearly every province. Yonghui operates four major businesses, including its main supermarket business, innovative retail formats under a "New Retail" regime, a B2B online platform that focuses on fresh products, and a supply chain finance business. Yonghui is best known as the leader of bringing fresh products to market faster than does its competitors. Yonghui's increased focus on fresh products was crucial to its differentiation strategy. Of their total revenue, 45 percent, the highest among its major competitors, is generated by fresh products. Over the years, this China-focused retailer has become associated with freshness and is the place to go for meat, fruit, and vegetables (Yonghui Superstores named "IPO of the Year" 2011).
Carrefour. This leading French retailer is one of the largest general merchandisers and grocers in the world. The firm has over 1,600 hypermarkets spread over 30 countries in Europe, Asia, Africa, and the Americas. Carrefour is credited with spearheading the hypermarket concept through its large supermarket and department stores under a single roof in the suburbs of Paris. The company entered the Chinese market in 1995 with the building of 22 new hypermarkets, a record for a foreign retailer in China. The firm operates more than 230 supermarkets in 70 cities across the country and plans to continue its aggressive expansion strategy. As one of the early entrants into the Chinese market, Carrefour benefits from prime locations, an efficient supply chain, and over 20 years of presence through various joint ventures and alliances. The firm invests heavily in its online retail platform and expanded its penetration into major cities, such as Shanghai and Beijing, through smaller convenience stores that had a "neighbourhood store" feel. Carrefour is also one of the leading and most successful retailers in selling private labels, a fact that gives it significant cost advantages. This, in addition to its multi-format strategy, whereby the firm can reach different consumers through its hypermarkets, supermarkets, and cash & carry stores, reduces the risk of overdependence on a single retail channel and gives it an advantage over many other competitors (Datamonitor-Carrefour, S.A. 2014).
Walmart. Walmart is the true giant of retail and the poster child for general merchandise hypermarkets. It is one of the world's largest companies, with about half a trillion US dollars in revenue. The company is the dominant player in the US, with over 60 percent of its sales in its home market. The retailer is well known for its aggressive cost cutting and pricing strategy as well as a lean, highly efficient sourcing and global supply chain. With about USD 50 billion worth imported goods, China is the largest sourcing destination for Walmart. Given market saturation in its home market, the growing role of farmers markets, and preference for grocers with healthier alternatives, such as Whole Foods and Trader Joe's, the firm increased its focus on foreign marketsC, in general, and on the Chinese market, in particular. Walmart is a leader in supply chain management and invested heavily in integrating its China-based supply and logistics with its global network. It also offers the widest range of products and has the largest SKU offering of any competitor. The firm also recognized the changing landscape of retail in China and strengthened its investment in electronic retail by increasing its stake in Yihaodian, an established e-commerce site, to 51 percent by 2014. The firm also used its size and power to expand into smaller cities to serve the growing middle class in regions away from large urban areas (Datamonitor-Walmart, Inc. 2014; "Walmart to raise profile in China" 2013).
Leading domestic retailers have outperformed their foreign competitors. In 2015, for example, the Chinese Suning Commerce Group and GOME Electrical Appliances Holding, Ltd., had sales of 158.6 billion yuan and 153.7 billion yuan, respectively, as compared to the Hong Kong-based Sun Art Retail Group Ltd. and Walmart (China), with total sales of 108 billion yuan and 73.5 billion yuan, respectively. In addition to China Resources Holdings Co., the firm that acquired Tesco's major operations in China, the top ten 2014 retailers across all retail platforms included Alibaba Group, JD.com, Suning Commerce Group, GOME Electrical Appliances, Auchan Group, Vipshop Holdings, Walmart, Bailian Group, Yonghui Superstores, and Belle International Holdings, all with a cumulative market share of 10.4 percent, underscoring the fragmented nature of the retail industry. Tesco stores' grocery market share in 2013 was a mere 0.4 percent ( Exhibit 3 ). More noteworthy was the substantial rise in online sales, which stood at almost 10 percent in 2014, up from less than 1 percent in 2007. This rise was counter to the general declining growth in brick-and-mortar retailing that reflected the slower rates of the overall economic growth in China. According to Stephanie Wong and David Zhang, two leading experts on the Chinese retail market and well-known practitioners in the field, the following were key characteristics and trends of the Chinese market: slower growth for the top 100 retailers, emergence of new retail formats and business models, increased power of Millennials and younger generations, and restructuring strategies in China's retail sector.
In the graph, titled "China Top Grocery Retailers Market Share: 2013–2015," the x-axis lists China's top grocery retailers and the y-axis is consecutively scaled from scaled from 0 to 7 units. Data shown by the graph with approximate values are tabulated as follows:
Exhibit 3: China Top Grocery Retailers
Source : Adapted from © Euromonitor International. http://www.portal.euromonitor.com.ezproxy.gsu.edu/portal/analysis/tab . Accessed June 30, 2018.
Slower growth . In 2015, total sales for the Top 100 players was 2,062.8 billion yuan, an increase of 4.3 percent year to year. This was the slowest pace of increasing sales since 2008 (Fung Business Intelligence Centre 2014 & 2015). Firms with strategic flexibility and interests in other sectors, however, were better equipped to deal with hypercompetition from online and offline retailers. In addition, domestic retailers outperformed their foreign competitors.
New retail formats and business models . The new term in China's retail sector was "new retail". This refers to retailers' reinvention of the shopping experience with advanced technologies, such as virtual reality and augmented reality, as well as shopping venues that merge cultural, social, and entertainment features. Customer engagement was becoming more critical, which argued against the traditional retail experience.
Power of Millennials and younger generations . The retail landscape was transformed by digital-savvy, brand-conscious, quality-oriented, connected, empowered Millennials, who demanded more choices and more personalized products and services. Millennials became increasingly key players due to both numbers and earning potential. It has been estimated that, by 2022, 75 percent of these mostly urban consumers will earn between 60,000 and 229,000 yuan annually.
Restructuring strategies. When interviewed about the changing retailing and general merchandizing landscape in China, David Zhang and Wong Pei, leading experts in the area, noted that a surge of mergers and acquisitions (M&As) has been noted in the Chinese retail industry as a means to eliminate competitors and strengthen strategic positioning. These experts believe that M&As also became a popular strategy for domestic firms to expand internationally. In the Chinese market, consolidation was becoming a tool to compete more effectively in a highly competitive and fragmented landscape. Such pooling of resources was also expected to continue as competition increased. See Exhibit 4 for the professional backgrounds of expert interviewees.
Exhibit 4: Professional Background of Expert Interviewees
Wong Pei (Stephanie Wong)
Ms. Stephanie Wong joined Baoneng Group on October 9, 2017, and is now CEO of their retail business unit. Previously, she served as senior partner of Charisma Partners. Ms. Wang has over 20 years of corporate experience in human resources, marketing, and sales promotion for top global enterprises. Prior to joining Charisma, she served as Group Vice-President of Alibaba Group, covering divisions that included the Procurement Centre, Real Estate, Property Management, Administration, Aliyun Yunqi Incubator Operation, and others for Alibaba Group, Ant Financial Group, Cainiao Logistics Group, and other key acquired enterprises.
Prior to Alibaba, Ms. Wong worked at Walmart for 18 years, for which she served as Vice-President at the global headquarters in Bentonville, Arkansas, and, in China, as Senior Vice-President & Chief Administrative Officer. Her main responsibilities included human resources, business development, mergers and acquisitions, post-acquisition integration, asset protection, and shared services centres. Other positions included Vice-Chairman of WM China Joint Ventures and member of the WOFE Board of Directors. Before joining Walmart, Ms. Wong held management positions in marketing and sales promotion as well as in human resources in Nortel (Canada) and Compaq Computer (US).
In recognition of her extensive professional contributions, Ms. Wong received various honorary titles and awards, including Vice-Chairman of the China Chain-Store and Franchise Association (CCFA); member of the China Retail Leadership Summit; honouree of the "Top 100 Under 50 Executive & Emerging Leaders" by Diversity MBA Magazine, and "100 China HR Professionals" by China HR Development; and recipient of the China MBA Outstanding Achievement Award, and the Dale Carnegie Achievement Award, and the Dale Carnegie Achievement Award, among others. She received her MBA from Shanghai Tongji University and her EMBA from Harvard Business School and University of Arkansas as well as her bachelor's degree from Shanghai Normal University.
Zhang Zhiqiang (David Zhang)
Mr. Zhang is the founder and managing director of Buyers Council, a network of Chinese food retailers and suppliers that work together in sharing resources for better serving the consumers. His career in food retailing began in 1996 when he joined SHV Makro as a store manager in Beijing. He introduced SPAR to China in 2004 and was appointed as the China Representative of SPAR International from 2005 to 2009, when SPAR made its most significant growth in the world largest market. He was elected as a board member of GlobalGAP in 2013. Mr. Zhang obtained his MBA from Nijenrode University in 1996. He also studied Supply Chain Management at Michigan State University in 2004.
6. Trouble on the Horizon for Tesco
The major trends mentioned by Stephanie Wong and David Zhang were monumental shifts that affected all players in the large Chinese retail market. For Tesco, a few of these were especially challenging: rise of e-commerce, generational shifts, and escalation of indigenous competition.
6.1. Rise of E-Commerce
The retail industry, in keeping with other industries and economic sectors, is subject to the monumental structural shift embodied in the migration from retail to e-tail, or the use of online channels and interface instead of the brick-and-mortar format that has dominated for centuries. Global e-commerce sales were expected to exceed 12 percent of total sales by 2019 and to continue on their rapid growth trajectory. China's online sales were 3.9 trillion yuan (USD 589.6 billion) as of 2015, almost 13 percent of total retail sales, having increased more than 30 times since 2008. China was poised to lead the way on the e-commerce front. In fact, Asia is the market leader in online retailing. Alibaba, the behemoth Chinese online retailer, already was larger than Amazon and eBay combined. It was expected that traditional retail would continue to be squeezed out by online channels, and, as a way to address this challenge, many brick-and-mortar retailers created dual channels to offer many of their products online and ran online-only promotions to encourage customers to use their online channels.
What is interesting in the context of China was that the 25-percent year-to-year growth in online retailing was, to a large degree, related to the growing participation of rural consumers. With growing disposable income and better access to media and advertisement, rural consumers were playing an ever-increasing role in the Chinese retailing and mass-merchandizing industries. In 2001, for example, about 60 percent of total retail sales in consumer goods came from the highly developed and urbanized provinces in the Eastern and Coastal regions. By 2013, however, the lesser developed Central and Western regions had grown by 5 and 3 percent, respectively. Nothing has had as strong of an effect on the retail sector in China as the explosive growth in e-commerce or e-tailing, leading to the country's becoming the world leader in e-tailing
6.2. Generational Shifts
Just as technology and e-commerce have driven major structural changes in the general merchandizing area, so have demographic shifts in China. As one former Tesco manager noted, "Millennials just shop differently". A 2017 survey by KPMG China of 3,000 mainland shoppers found online shopping to be a favourite leisure activity and somewhat of a national pastime for about 77 percent of the respondents. Of all demographic groups, Millennials were the most actively engaged online; nine out of ten were shopping online more than once a week, and over 80 percent expected their online shopping frequency to increase. However, how to capture the tech-savvy, younger generation remains a challenge for many retailers. Some of the tools experimented with included the use of an omni-channel approach to provide customers with a seamless shopping experience on multiple platforms, including desktops, mobile phones, and brick-and-mortar channels.
Research on online retailing in China has revealed how Chinese consumers enthusiastically adopted online shopping as a purchase habit. Of course, the sheer size of China's population and the fact that it has one of the highest smart phone penetration rates means that its online shoppers represent a massive market segment, turning the country, in a short time, into the largest e-commerce nation in the world (Rijik 2016). Chinese consumers are described as avid comparison shoppers, and online shopping allows consumers to comparison shop easily, which, as such, reduces retail brand loyalty. A study by the McKinsey Global Institute (Dobbs et al. 2013) found that, in a matter of only a few years, China has become the world's second-largest e-tail market, with estimates as high as $210 billion in revenue in 2012 and a compound annual growth rate of 120 percent since 2003. The McKinsey Global Institute study also found that e-tailing appears to be spurring incremental consumption, particularly in less-developed regions in China, where access to major products and brands is still relatively limited. In fact, in 2012, e-tailing produced more than $190 billion in online sales, surpassing Cyber Monday in the US. Further, easy online payment options, through platforms such as Alipay and WeChat Pay, also helped consumers to trust well-established retailers that expanded into the online payment option (Dobbs et al. 2013).
6.3. Escalation of Indigenous Competition
Tesco, Carrefour, Walmart, and other global diversified merchandisers enjoyed dominance in many markets, especially where local competition was weak. Emerging market competitors, however, proved time and again that they could beat these global, Western-based players at their own game. Local competitors have used their market knowledge, cultural connections, political networks, and, at times, nationalism to woo consumers away from foreign competitors. Although many in the West complained about unfair competition and extensive guanxi that favoured local actors, David Zhang and Wong Pei noted that these local players also were innovators who were identifying and adjusting to consumer trends faster and better than were their foreign counterparts.
The environmental factors related to the ever-more challenging and more competitive retail landscape in China affected all players, foreign and local. Whereas others managed to maintain sustained growth, however, Tesco's continued to falter. Experts attributed this to two factors: timing and the mode of entry into the Chinese market, despite the retailer's localization attempts. Tesco entered the market behind Walmart and Carrefour. Although the Chinese market was large enough for multiple retailers, Tesco never managed to distinguish itself from the others. Its loyalty card, while novel when introduced, was quickly copied by others. Chinese consumers are not loyal to brands but rather shop around for best deals and carry multiple loyalty cards at the same time. The second factor identified by experts was the overly ambitious mode of entry adopted by Tesco. Going solo as a foreign player, with no prior experience with the political, legal, and guanxi-based ways of conducting business in China, was likely indicative of ineffective market research.
7. Tesco's Downsizing in China
In 2013, Tesco officially revealed its decision to remove its solo brand and merge its Chinese stores with 2,986 outlets of CRE under the Vanguard brand, which would leave Tesco with only a 20-percent stake. At the time, the merger seemed to benefit both sides. The chairperson of CRE, Frank Lai, indicated that the transition would help his firm to learn from Tesco's expertise in retail, while Tesco would benefit from CRE's network and its familiarity and knowledge of the local market (Hopkins 2015). Kunal Kothari, an equity analyst at Old Mutual Global Investors, believed that Tesco's major market entry in 2004 was a few years too late, placing it behind major competitors, such as Carrefour and Walmart. Tesco, it seemed, could not benefit from the same first-mover, especially locational, advantages available to early entrants. In addition, rising space and labour costs made it that much more difficult for low-margin players, such as general merchandisers, to secure healthy profits (Fung Business Intelligence Centre 2015). Tesco struggled to create a unique value proposition. The retailer failed to attract a larger number of Chinese customers to its stores and was, by 2013, operating at a loss, despite its localization efforts that included, among other things, selling live frogs, fish, and turtles (Tescopoly 2016).
Reflecting back on Tesco's experience in China and on his own tenure as a large hypermarket store manager in Shanghai, Mr. Wang could not help but wonder what he or the firm could have done differently and how something that seemed like a match made in heaven could come to such an end. Nonetheless, the Tesco name is still present, and the monumental shifts in the retail landscape could mean unexpected opportunities for a resurrection. In this fast-changing, massive market, it seems that nothing can be taken for granted and that anything is possible.
This case was prepared for inclusion in SAGE Business Cases primarily as a basis for classroom discussion or self-study, and is not meant to illustrate either effective or ineffective management styles. Nothing herein shall be deemed to be an endorsement of any kind. This case is for scholarly, educational, or personal use only within your university, and cannot be forwarded outside the university or used for other commercial purposes.
2023 Sage Publications, Inc. All Rights Reserved
Sign in to access this content
Get a 30 day free trial, more like this, sage recommends.
We found other relevant content for you on other Sage platforms.
Have you created a personal profile? Login or create a profile so that you can save clips, playlists and searches
Navigating away from this page will delete your results
Please save your results to "My Self-Assessments" in your profile before navigating away from this page.
Sign in to my profile
Sign up for a free trial and experience all Sage Knowledge has to offer.
You must have a valid academic email address to sign up.
Get off-campus access
View or download all content my institution has access to.
view my profile
view my lists
Browse Econ Literature
Working papers
Software components
Book chapters
JEL classification
More features
Subscribe to new research
RePEc Biblio
Author registration.
Economics Virtual Seminar Calendar NEW!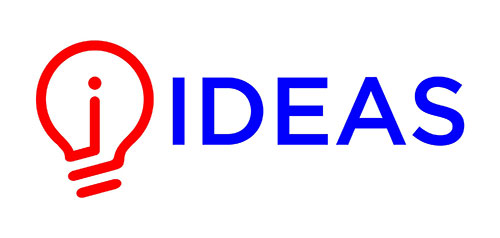 China's Retailing Graveyard: A Case Study of TESCO
In: market entry in china.
Author & abstract
Related works & more
Corrections
(TIAS School for Business and Society)
Suggested Citation
Download full text from publisher.
Follow serials, authors, keywords & more
Public profiles for Economics researchers
Various research rankings in Economics
RePEc Genealogy
Who was a student of whom, using RePEc
Curated articles & papers on economics topics
Upload your paper to be listed on RePEc and IDEAS
New papers by email
Subscribe to new additions to RePEc
EconAcademics
Blog aggregator for economics research
Cases of plagiarism in Economics
About RePEc
Initiative for open bibliographies in Economics
News about RePEc
Questions about IDEAS and RePEc
RePEc volunteers
Participating archives
Publishers indexing in RePEc
Privacy statement
Found an error or omission?
Opportunities to help RePEc
Get papers listed
Have your research listed on RePEc
Open a RePEc archive
Have your institution's/publisher's output listed on RePEc
Get RePEc data
Use data assembled by RePEc
Marketing Analysis of Tesco in China Essay
Despite in many ways favourable macro-environmental conditions, Tesco's ambitious entrance strategy into the Chinese market eventually failed. At the moment of the case study, Tesco had to merge with a thriving local retailer, completely forsaking its solo brand and having only 20% of the stake in a local brand (Dakhli et al., 2019). However, the situation is not hopeless, as new trends in technology and customer behaviour open possibilities in online retailing.
Future Tesco Operations in the Chinese Retail Market
Marketing-related problem statement.
There are several reasons for Tesco's failure in the Chinese retailing market. According to Dakhli et al. (2019), Tesco's market entry in 2004 was relatively late, placing it behind its competitors, such as Carrefour and Walmart. Consequently, Tesco could not benefit from the same first-to-enter advantages available to other international retailers. In addition, rising labour and space costs made it much more challenging for low-margin players to secure healthy profits (Dakhli et al., 2019). Finally, Tesco did not manage to create a unique and valuable offer, failing to reach a significant number of customers in its stores despite localisation efforts. Thus, the marketing-related problem, in the case of Tesco deciding to continue its operations, has three facets. Firstly, there is high competition in the emerging Chinese market. Secondly, the labour and space costs raise vital business concerns. Thirdly, there is a need to attract as many Chinese customers as possible.
PESTLE Macro-Environment Analysis
During the past 30 years, China's economy has changed from a centrally planned system primarily closed to international trade to a more market-oriented economy with a rapidly growing private sector. In terms of regulation of trade, the retail sector in China is not considered a prestigious industry by the Chinese government. It is, thus, not sanctioned like the heavy industry sector (Kardes et al., 2020). Currently, the local governments are changing the shape of traditional street markets and converting them into supermarkets to expand retail networks to the Western provinces of China.
Despite slowing GDP's growth rate, consumption will rise due to overall population wage growth. China's corporate income tax rate is currently 25% (Cai et al., 2018). However, special tax rates are available for companies that make investments in preferred regions and sectors, such as the Western provinces. Due to the majority of the fresh products originating from China, it is imperative to find local suppliers that provide goods according to international quality standards.
The essential prerequisite for growing retail market share is consumer access to the internet, termed internet penetration. In this context, China has one of the highest smartphone use rates (Dakhli et al., 2019). Meanwhile, demographics show that China's population growth rate is low and is characterised by a small youth group due to the one-child policy introduced by the government. Regarding health awareness, Chinese customers are highly concerned about product safety (Dakhli et al., 2019). In addition, there is a danger of forcing foreign formats onto Chinese customers as it might result in the rejection of foreign retail chains.
Technological
Due to vast territory and poor infrastructure, it is necessary to establish a strategic net of warehouses at specific locations and to leave distribution to a thriving distribution partner with extensive local knowledge. According to Kardes et al. (2020), technological infrastructure shaped by information and communications technologies is critical to retail operations. However, finding suppliers with the required IT capabilities to enter an existing distribution system can be challenging (Lin et al., 2018). In the meantime, Few Chinese households are equipped with a refrigerator. Thus, shopping behaviour will not likely shift quickly to one big weekly shopping trip.
Various government legislations and policies directly impact the success of foreign companies operating in China. The government's policies of monopoly control, support of local businesses, and reduction of buyers' power can limit operation in the sector with such controls as license requirements and limits on access to raw materials (Kardes et al., 2020). In addition, sanctions, higher taxation, and unfavourable policies against subsidies make the expansion of nonlocal retailers more challenging.
Environmental
The Chinese government has decided to abolish plastic bags – an illustration of environmental decision-making which can happen quickly and involve radical shifts. The Chinese government continuously introduced recycling programmes through its National and Social Progress Plan (Wang et al., 2019). Moreover, because of international pressure, China has become more sensitive to the issue of pollution, and there has been a trend towards stricter controls of firms in recent times.
PESTLE Analysis Conclusion
In summary, the rising buyer's power, albeit occasionally limited, overall favours doing business in China. Therefore, a company specialising in retailing, such as Tesco, has numerous opportunities in the Chinese retail market if it considers online retailing. Most importantly, the trends in growing internet penetration illustrate the new market opportunity windows. In addition, Dakhli et al. (2019) highlight that the traditional brick-and-mortar format would not be efficient since Tesco's competitors – Carrefour, Walmart, and local enterprises – are already in control of the most profitable physical spaces. Nevertheless, Tesco will be exposed to the legal and regulatory environment that Chinese governmental institutions establish for foreign retailers.
Target Audience
Regarding the question of a target audience, several factors point to Millennials being the best choice. Population dynamics in the years after the one-child policy establishment resulted in the reduction of the youngest population groups, which makes the adult group the majority in China. At the same time, according to economic factors, China's GDP gradually grows along with the average wage levels, which increases the number of middle-class households. In this context, Millennials can be considered increasingly vital players due to their number and earning potential.
Overall, Millennials tend to be significantly involved with various manifestations of digital technologies. Consequently, according to Dakhli et al. (2020), the retail landscape was transformed mainly by digital literacy, brand consciousness, quality orientation, and overall engagement of this population group. In light of these peculiarities and rising income, Kardes et al. (2020) provide additional insights in favour of this population group. For instance, online shoppers usually have a significantly higher income level. Thus, the growth of the middle class especially contributes to online retailers' sales. Apart from that, technological literacy and engagement increase the opportunities for consumers to shop with such retailers.
7Ps of a Marketing Mix
In short, Millennials demand high levels of product and service personalisation and diversity. Fortunately, there is a strategic solution that, if successfully executed, is able to address all three dimensions of the given marketing-related problem – competition, lower place and labour costs, and customer attraction. The study by Ho et al. (2022) illustrates the application of live-streaming shopping (LSS) based on various scholarly evidence of its success. The 7P marketing analysis can further showcase the strength of this strategy.
The product element can be defined as the item offered to the market to meet a customer's need or want (Altay et al., 2022). It must be suited for obtaining, consuming, using, or attracting further customers. In a study based on retail sale experiences, it is stated that the product element refers to product variety and product assortment (Altay et al., 2022). They significantly affect the perceptions and satisfaction of consumers who shop online. Apart from that, most decisions made by online market shopping platforms regarding the product are related to which, how much, and what variety of products will be kept in stock (Altay et al., 2022). Product availability and quality are also considered among the most critical criteria in online grocery shopping.
In online marketing, the key factor for success is a product's uniqueness. The majority of products sold through social commerce are highly similar (Ho et al., 2022). Consequently, the advantages of the retailers may be perceived if their products are unique, highly functional, practical, and trendy. If the product manages to become the subject of conversation, it will derive the benefits of word-of-mouth marketing and attract further customers' attention. Conveniently, the LSS platform allows viewers to feel that the products are useful and provide good value for money (Ho et al., 2022). Therefore, products on the LSS platform positively affect customers' purchase intention.
The price element is the only marketing mix element that generates revenue. Pricing decisions in online sales are as important as traditional pricing decisions (Altay et al., 2022). In addition, there is greater price competition among online sellers, so the importance of standardising prices is critical. The shopping platform's price images can be changed using price promotions, such as discounts and coupons, increasing the company's perceived value. In addition, there is little to no physical store rent in online commerce, so the selling price would be lower. E-sellers often propose unique pricing to attract customers, but those who watch live streams can enjoy special discounts and pricing incentives (Ho et al., 2022). Thus, the price offered on LSS has a high probability of being positively associated with customers' purchase intention.
The promotion element demonstrates how a company is committed to communicating its products' characteristics and persuading target customers to buy their products. A study on online grocery shopping argued that the main criteria regarding promotion are sales promotion, advertising, and public relations (Altay et al., 2022). The promotion element focuses on customer attraction by providing a short-term incentive. To arouse customers' expectations and curiosity in order to achieve the promotional effect, e-sellers often announce the content of the broadcast and start time in advance. In addition, various interactive games or benefits can be organised during the live stream to enhance customers' engagement and impulse buying (Ho et al., 2022). Such promotions can attract new followers, making sellers more popular. Therefore, the promotions offered on LSS will likely be positively associated with customers' purchase intention.
Place element covers the mobile applications for online grocery shopping platforms, including distribution channels. One of the vital features of the place element is maximising the availability of sales channels (Altay et al., 2022). In this context, shopping through a real-time broadcast is much faster than visiting physical stores or using textual communication. Additionally, consumers can interact with other people who are experts in the brands and products. It allows potential buyers to interact with salespersons in real time, inquiring or asking for opinions about the product. Thus, it becomes easier to gain consumers' trust due to the content of live broadcasts being more authentic (Ho et al., 2022). Furthermore, a live-streaming broadcast provides an entertaining media experience. The live content is more exciting and entertaining because of human interaction, which is a significant advantage of LSS. Therefore, the placement of LSS will be positively associated with customers' purchase intention.
The people element emphasises that employees represent companies against customers. It was argued that miscommunication might endanger all marketing efforts unless responsible employees are adequately trained to communicate with customers (Altay et al., 2022). It is considered an essential marketing mix's element because service consists of a performance, which cannot be separated from the performer. In this context, attractive endorsers are able to successfully change consumers' attitudes and beliefs regarding a product, facilitating purchase decisions and participation. Live streamers play the role of promoters of products or brands in LSS (Ho et al., 2022). Many internet celebrities who match the product image can serve as salespersons in LSS, playing a role in service delivery. Their attitude, conversational style, and appearance might influence buyers' perceptions regarding the product or service and become regular viewers due to the personal charisma of a broadcaster and rapport with the audience.
Streamers are integral in conveying the message by skillfully responding to viewers' questions, providing product information, making suggestions for purchases and gaining viewers' trust. With their high popularity and product endorsement, fans will be encouraged to participate in the live broadcasts and even contribute to the show, adding more new topics. Viewers might also learn new product information and accept the celebrity's recommendation, adjusting their previous perceptions and attitudes accordingly. Thus, the personnel of LSS can be considered to be positively associated with customers' purchase intention.
The process element determines the method and order of services; it ensures that the value proposition promised to customers is created. A poorly designed process can lead to a slow, useless, low-quality service delivery resulting in customers' frustration (Altay et al., 2022). In some cases, after customers place an order, their orders may be cancelled as companies are out of stock. Customers can give three types of reactions in this situation. They can accept buying substitute products, change the online shopping platform, or go off the internet. A study reveals that late or incomplete online grocery delivery significantly affects customer satisfaction. In some cases, failure to deliver quickly can cause consumers to abandon their online grocery shopping platform.
Consumer experience is intertwined with the process of service or product delivery. It has been confirmed that the service process design indirectly affects the customers' perception (Ho et al., 2022). Additionally, past research on online commerce has revealed that factors such as delivery time and ergonomics affect customer satisfaction (Ho et al., 2022). Conversely, failure to secure fast delivery may prompt consumers to abandon an online shopping platform. Therefore, shopping and transaction processes can be considered essential for live-streaming commerce. For example, customers do not need to jump to the webpage to complete the purchase of goods. Consumers perceive convenience, including ease of use and saving time, as the main reason for LSS (Ho et al., 2022). Consequently, the process of LSS will be positively associated with customers' purchase intention.
Physical Evidence
Physical evidence element in e-commerce is divided into two components: traditional physical and virtual. While the physical environment is represented by delivery points, offline stores, and offices of the company, the virtual environment includes the website or mobile applications of online shopping platforms (Altay et al., 2022). Live streaming shoppers often experience the immersive atmosphere of the shopping environment where the decoration, furnishings and configuration make viewers more engaged in the context. This atmosphere quickly stimulates their attention and enthusiasm for participation. Information about product appearance becomes more accessible to customers (Ho et al., 2022). Furthermore, customers' experiences are enhanced through various consumption scenarios, such as in-person demonstrations and comprehensive and dynamic product displays that spur enthusiasm and elicit consumer purchases. Viewers are prompted to follow along and place orders when there is a strong buying interest in the live stream room (Ho et al., 2022). In this regard, the environment – physical evidence – of LSS is also positively associated with customers' purchase intention.
Marketing Research Method
In light of the number of people needed to analyse the effectiveness of the LSS strategy efficiently, the survey proves to be the method with the highest coverage. The respondents can be selected using the convenience sampling method. Through the assistance of live broadcasters, it is possible to approach viewers or customers to invite them to participate in the survey. The respondents will be required to click on an online URL and fill out the questionnaire. In this context, there are three methods available to collect data. First, an invitation to participate in the survey can be posted in the community to inform viewers as they watch the live broadcasts. Second, a link to the survey can be attached to the receipt of customers. This method prevents the post from being obscured by other information and ensures that each customer receives the survey information (Ho et al., 2022). Third, the survey information can be placed in the title or body of the live broadcasts. This way, viewers or customers will access the survey link through the high exposure and the verbal promotion of broadcasters.
Key Marketing Strategy Measurement Metrics
The power of the online medium can influence customers to persuade and convert others into customers, continually use the firm's offerings, and change or modify their own purchase patterns. In an effort to conceptualise and metricise the customer influence on others, research has contributed two key metrics – customer influence effect (CIE) and customer influence value (CIV) (Kumar, 2018). While the CIE measures the net spread and influence of a message from a particular individual, the CIV calculates the monetary gain or loss realised by a firm that is attributable to a customer through their spread of positive or negative influence (Kumar, 2018). By tracking these two metrics for a company's social media campaign, it is possible to monitor brand awareness, per increase in return on marketing investment, and changes in sales revenue growth rate. In other words, CIE will serve as a direct indicator of the strategy's reach, whereas CIV will help capture indirect customer profit contributions to calculate the efficiency of LSS.
Altay, B. C., Okumuş, A., & Adıgüzel Mercangöz, B. (2022). An intelligent approach for analyzing the impacts of the COVID-19 pandemic on marketing mix elements (7Ps) of the on-demand grocery delivery service . Complex & Intelligent Systems , 8 (1), 129-140.
Cai, J., Chen, Y., & Wang, X. (2018). The impact of corporate taxes on firm innovation: Evidence from the corporate tax collection reform in China . National Bureau of Economic Research.
Dakhli, M., Ketata, I., Lifang, W. & White, M. S. (2019). Tesco in China: How could things go so wrong? . Journal of International Business Education , 14 (1), 355-372.
Ho, C. I., Liu, Y., & Chen, M. C. (2022). Factors influencing watching and purchase intentions on live streaming platforms: From a 7Ps marketing mix perspective. Information , 13 (5), 239.
Kardes, I., Reinecke Flynn, L., & Dugan, M. (2020). Online retailing: Determinants of competition between multinationals and local firms in emerging markets. International Journal of Retail & Distribution Management , 49 (2), 263-280.
Kumar, V. (2018). A theory of customer valuation: Concepts, metrics, strategy, and implementation. Journal of Marketing , 82 (1), 1-19.
Lin, G., Chen, X., & Liang, Y. (2018). The location of retail stores and street centrality in Guangzhou, China . Applied geography , 100 , 12-20.
Wang, B., Ren, C., Dong, X., Zhang, B., & Wang, Z. (2019). Determinants shaping willingness towards on-line recycling behaviour: An empirical study of household e-waste recycling in China. Resources, Conservation and Recycling , 143 , 218-225.
Chicago (A-D)
Chicago (N-B)
IvyPanda. (2023, August 2). Marketing Analysis of Tesco in China. https://ivypanda.com/essays/marketing-analysis-of-tesco-in-china/
"Marketing Analysis of Tesco in China." IvyPanda , 2 Aug. 2023, ivypanda.com/essays/marketing-analysis-of-tesco-in-china/.
IvyPanda . (2023) 'Marketing Analysis of Tesco in China'. 2 August.
IvyPanda . 2023. "Marketing Analysis of Tesco in China." August 2, 2023. https://ivypanda.com/essays/marketing-analysis-of-tesco-in-china/.
1. IvyPanda . "Marketing Analysis of Tesco in China." August 2, 2023. https://ivypanda.com/essays/marketing-analysis-of-tesco-in-china/.
Bibliography
IvyPanda . "Marketing Analysis of Tesco in China." August 2, 2023. https://ivypanda.com/essays/marketing-analysis-of-tesco-in-china/.
Black Angus Steakhouse Company's Marketing Strategy
Company Analysis of Tesco
Marketing Strategy of Tesco
Tesco Strategy Analysis & Recommendations
Global Integration: The Tesco Experience
Analysis of Tesco's Deforestation Problem
Tesco's Globalisation Case Study
Tesco Operations Management: Report
Organisational Change at Tesco Revised
Tesco Company: US Market Entry and Crisis
Sunrise: The Company Analysis
Roper Technologies Inc.'s Analysis
Emirates Airline and Air Arabia Analysis
ExxonMobil: Shaping the Future of Energy Through Innovation and Responsibility
The Industry Analysis Report: XYZ Candles
Why did Tesco fail in China?
In 2004, Tesco entered the Chinese market after acquiring a 50% stake in Hymall, a chain of grocery stores owned by the Taiwanese corporate group Ting Hsin.
"China is one of the largest economies in the world with tremendous forecast growth and a market we have researched extensively," claimed Sir Terry Leahy, the British retailer's chief executive at the time, adding that "these are a billion customers we cannot afford to ignore."
Tesco and Hymall rebranded together as Tesco Lègòu, combining the English name with its translation in simplified Chinese. They used the British company's red-and-blue colour scheme while stylising as Tesco 乐购. Tesco soon increased its stake to 90%, as it took control of the project, opening more stores around China and stocking many of its own labelled products.
But, in 2013, after nine consecutive loss-making years, Tesco announced it was merging its 131 outlets in the country with the state-funded retailer, China Resources Enterprise, in exchange for a 20% stake. By 2020, Tesco had sold that remaining stake and withdrawn its presence from China entirely. So, what went wrong?
Differences between Chinese and Western consumers
According to Qing Wang, professor of marketing and innovation at Warwick Business School, when compared with Westerners, Chinese consumers are "variety seekers". They tend to prefer to shop around, bargain-hunt, and to buy specific things from specialist traders, rather than trusting a supermarket to have everything they want or need in one place.
Ahead of its move into China, Tesco had actually circulated strategy documents internally, referring to its Clubcard scheme as a "secret weapon". The company believed that by operating a membership scheme , as it did in the UK, and allowing customers to accumulate points and access discounts, it could replicate similar brand loyalty in China.
What Tesco did not account for, Wang explains, was that many Chinese consumers feel that loyalty does not have to be limited to a single company. "[Off the back of a Warwick Business School study], we found that almost all consumers [in China] participated in at least one loyalty programme," she says, "and 63% of those who participated in loyalty programmes had loyalty cards from four or more retailers."
Chinese consumers, Wang adds, believe larger choices give them more "power of control, more motivation to make decisions, more chances to have programmes which suit their needs and a more satisfying shopping experience."
Chinese geography and politics
China's dense population centres did not lend themselves naturally to supermarkets based on the outskirts of cities. In Chinese hubs, such as Beijing or Shanghai, there is a predominance of single-person households and high-rise apartments with limited storage, so people are more likely to prefer regular top-up shopping rather than buying in bulk.
Moreover, a large proportion of Chinese consumers tend to walk to the shops, meaning that they will only buy what they can carry. "Tesco's Clubcard approach fundamentally assumed that consumers would travel to large grocery stores for the sake of saving money and accumulating points," says Hristina Stefanova, a marketing consultant, with experience helping European advertisers to develop their presence in China. "But the inconvenience and cost of navigating heavy traffic essentially negate any savings achieved through a loyalty card."
The sheer physical size of China also caused Tesco supply chain issues and impacted its capacity to distribute. Perishable food products, in particular, were at risk when being transported over large distances.
Politics played a part in Tesco's failure in China, too. Government campaigns, such as the "Made in China" drive to encourage consumers to use local businesses at the expense of foreign firms, made marketing more difficult. "Tesco faced strong competition from well-known local brands with established relationships with suppliers," notes Claire Trachet, chief executive of business advisory Trachet. The decision to buy out its initial local partner, then, could be viewed as having been too hasty.
Entering the market too late
There is an argument to suggest that Tesco entered the Chinese market too late to begin with. Trachet points out that rivals like Walmart or Carrefour, which opened branches in China several years prior, were able to access a number of advantages. "Tesco's late entry limited its ability to secure prime store locations at lower costs and gain a significant share of the Chinese grocery market," she says.
"The rapid adoption of online shopping in China further intensified the challenge," Trachet adds. Indeed, as the internet became more widely available to China's expanding middle-class, ecommerce sites such as Jingdong, Alibaba and Tencent began to offer an attractive and convenient option, unhindered by the cost of foreign mark-ups.
What can other companies learn from Tesco's mistakes in China?
"Understanding Chinese consumers is going to be a long and sometimes painful process," reflects Wang. "But if firms like Tesco are ever going to avoid being stuck in between the more established Western retailers and the Chinese retailers who have the intimate knowledge of the local consumers, this understanding is crucial."
Tesco's failure in China, then, should teach other businesses two key lessons. The first is that they should be open to joint ventures, particularly in a new, foreign market where consumers are unfamiliar with their brand or products.
The second is to invest heavily in local knowledge and to tailor their approach. Exporting staff or strategies from one country to the next is a risky tactic. Tesco relied on expat management in many of its stores and attempts to localise its product range, for example by stocking live turtles or toads, came too late.
China is a difficult market to crack and Tesco is not the only Western retailer to discover this. But, with planning, research, and local insights, it is not impossible.
Read this next
Subscribe to our daily newsletter.

Market Entry in China pp 95–103 Cite as
China's Retailing Graveyard: A Case Study of TESCO
Pauline Cosijn 2  
First Online: 15 May 2016
6323 Accesses
Part of the Management for Professionals book series (MANAGPROF)
Many foreign firms have entered the Chinese retail market, lured by the prospect of a rapidly growing middle class. However, difficulties arise due to the inability of retailers to truly understand the country. In 2013, Tesco announced it would partner up with China Resource Enterprise (CRE), after the retailer had tried to crack the Chinese retail market for 9 consecutive years. The case follows a series of events that led to Tesco's eventual withdrawal from the Chinese retail market.
Retail industry
Brand awareness
Brand changes
This is a preview of subscription content, access via your institution .
Buying options
Available as PDF
Read on any device
Instant download
Own it forever
Available as EPUB and PDF
Compact, lightweight edition
Dispatched in 3 to 5 business days
Free shipping worldwide - see info
Durable hardcover edition
Tax calculation will be finalised at checkout
Purchases are for personal use only
Bibliography
AtKearney. (2004). Emerging market priorities for Global Retailers . Chicago: AtKearney.
Google Scholar  
BBC. (2006, October 3). Tesco makes £1.1bn in six months . Retrieved March 5, 2015, from http://news.bbc.co.uk/2/hi/business/5401494.stm
BBC. (2014, May 29). Tesco and China resources enterprise reach retail deal . Retrieved March 5, 2015, from http://www.bbc.co.uk/news/business-27615404
CBR. (2013, October 2). Tesco to abondon its solo approach to supermarkets in China . Retrieved March 5, 2015, from http://www.chinabusinessreview.com/tesco-to-abandon-its-solo-approach-to-supermarkets-in-china/
Chin, H. (2012). The case for China retail: Issues and opportunities . New York: Prudential Real Estate Investors.
Clark, T. (2014, October 4). A history of Tesco: The rise of Britain's biggest supermarket . Retrieved March 5, 2015, from http://www.telegraph.co.uk/finance/markets/2788089/A-history-of-Tesco-The-rise-of-Britains-biggest-supermarket.html
Lin, L. (2014, November 14). China resources enterprise turns to loss as Tesco Drags . Retrieved March 5, 2015, from http://www.bloomberg.com/news/articles/2014-11-14/china-resources-enterprise-profit-plunges-as-tesco-drags
Neville, S. (2013, September 29). Tesco end nine-year solo career in China . Retrieved March 5, 2015, from http://www.independent.co.uk/news/business/news/tesco-ends-nineyear-solo-career-in-china-8846322.html
Parry, C. (2013, January 18). Analysis: Challenges faced by UK retailers in the Chinese market . Retrieved March 5, 2015, from http://www.retail-week.com/analysis-challenges-faced-by-uk-retailers-in-the-chinese-market/5044801.article
Rudarakanchana, N. (2013, October 3). Tesco's struggles in the US, China and Europe . Retrieved March 5, 2015, from Tesco's struggles in the US, China and Europe.
Tesco. (2004). Tesco enters China through a joint venture with Ting Hsin . London: Tesco Press Office.
Tesco Annual Report. (2012). Accessed February 1, 2013, from www.tesco.com
The Economist. (2014). The rural-urban divide ending apartheid. Accessed October 15, 2015, from http://www.economist.com/news/special-report/21600798-chinas-reforms-work-its-citizens-have-be-made-more-equal-ending-apartheid
The Guardian. (2013, October 2). Tesco's profits crash: The global picture. The Guardian , 1.
Thomas, D. (2013, August 9). After nine years, Tesco gives up on cracking China alone . Retrieved March 5, 2015, from http://www.reuters.com/article/2013/08/09/us-chinaresources-tesco-idUSBRE97806F20130809
Walsh, F. (2006, December 12). The Guardian . Retrieved March 5, 2015, from http://www.theguardian.com/business/2006/dec/12/supermarkets.tesco.org
Download references
Author information
Authors and affiliations.
TIAS School for Business and Society, Utrecht, The Netherlands
Pauline Cosijn
You can also search for this author in PubMed   Google Scholar
Corresponding author
Correspondence to Pauline Cosijn .
Editor information
Editors and affiliations.
School of Economics and Management, Tongji University, Shanghai, China
Christiane Prange
Rights and permissions
Reprints and Permissions
Copyright information
© 2016 Springer International Publishing Switzerland
About this chapter
Cite this chapter.
Cosijn, P. (2016). China's Retailing Graveyard: A Case Study of TESCO. In: Prange, C. (eds) Market Entry in China. Management for Professionals. Springer, Cham. https://doi.org/10.1007/978-3-319-29139-0_9
Download citation
DOI : https://doi.org/10.1007/978-3-319-29139-0_9
Published : 15 May 2016
Publisher Name : Springer, Cham
Print ISBN : 978-3-319-29138-3
Online ISBN : 978-3-319-29139-0
eBook Packages : Business and Management Business and Management (R0)
Share this chapter
Anyone you share the following link with will be able to read this content:
Sorry, a shareable link is not currently available for this article.
Provided by the Springer Nature SharedIt content-sharing initiative
Find a journal
Publish with us