Awards Season
Big Stories
Pop Culture
Video Games
Celebrities
"Lord of the Rings: The Rings of Power" Review: Amazon's Uninspired Yet Expensive Return to Middle-earth
When it comes to big new IP-filled shows, these late summer/early fall weeks couldn't get any busier. House of the Dragon , from the Game of Thrones universe, premiered on HBO last week to record-shattering audiences . The Star Wars series Andor will debut on Disney+ in mid-September. And now we have the prequel series to Frodo's quest , The Lord of the Rings: The Rings of Power , which debuts on Prime Video with the first two episodes on September 1 and weekly single episodes to follow. Patrick McKay and John D. Payne serve as co-showrunners. Catalan filmmaker J.A. Bayona ( The Orphanage , Jurassic Park: Fallen Kingdom ) directs the first two episodes of The Rings of Power ( TRoP ).
Let's get my Lord of the Rings ( LotR ) credentials out of the way before I dive into The Rings of Power . I started my J.R.R. Tolkien initiation with The Hobbit back in my early twenties. I found it a concise and engaging piece of fantasy writing. I proceeded to read The Lord of the Rings but stopped halfway through book three, tired of too many giant spiders (and the slow pacing). I watched Peter Jackson's first trilogy of movies (2001–2003) and still find it a piece of perfect casting, epic imagery and solid book adaptation. I didn't understand how such a short book like The Hobbit could be made into a trilogy when Jackson decided to revisit Middle-earth with The Hobbit: An Unexpected Journey (2012) and its consecutive two feature-length follow-ups. I still think he shouldn't have. Perhaps because of that, I wasn't necessarily feeling a return to Middle-earth.
It's difficult to pass judgment on TRoP . Notice I didn't give this show our customary 1–10 rating. Its first season is going to be eight episodes long but only two were made available for review. When it comes to The Rings of Power , I don't think I have the whole picture yet.
This is a proposition of ambitious and cinematic proportions. The Rings of Power 's filming took place in New Zealand, the location for all of the LotR -universe films. Amid TRoP 's many CGI-recreated landscapes, you'll also recognize some of New Zealand's distinct greenery, hills and valleys.
Unlike The Wheel of Fortune — another fantasy series adaptation on Prime Video — The Rings of Power looks expensive. The thing is, it is pricey. The Rings of Power has been touted as the most expensive show ever made . The rights to Tolkien's work alone cost Amazon $250 million. The production price tag for the first season of the show has been reported at around $464 million . Amazon has a lot riding on this show's success. Season two of TRoP was announced in the summer of last year, a whole 12 months ahead of the show's premiere.
By now you may be wanting to know what The Rings of Power is about. In a way, I feel the same. The first two episodes of the show are full of exposition, unhurried table setting and character introductions but not much else. Set thousands of years before the events of The Hobbit and The Lord of the Rings , The Rings of Power is based on the LotR 's appendices, explained Payne during a press conference with the Television Critics Association (TCA). "Also poems and songs and stories and half-whispered rumors and histories that are found sort of scattered throughout the text," he added.
The premise of this ensemble show sees the elves heading to Middle-earth from Valinor — the Undying Lands — to fight a war they thought would be over quickly. Said war actually left the place in ruin. They were fighting Morgoth, the first so-called "Dark Lord", and his cruel lieutenant Sauron. The Elf Galadriel (Morfydd Clark) tells the viewer all about it in the initial, exposition-heavy sequences. She's obsessed with finding Sauron even if many believe him gone forever. We're supposed to feel some initial connection to Galadriel but I kept thinking about Cate Blanchett's definitive portrayal of the role. We also meet Galadriel's good friend Elrond (Robert Aramayo) and, yet again, that brought me memories of Hugo Weaving.
The series follows Galadriel's search but also centers on the humans of Middle-earth, whose lives have been disrupted by the remaining Elves inhabiting their land. We're introduced to the powerful Dwarves and get to spend some time with the Hobbits. To remain alive, the Hobbits have learned the way of becoming invisible to the rest of Middle-earth's inhabitants.
I was happy to reunite with all those different creatures and to see the Hobbits' hairy feet, the green Elven capes, the Dwarves' braided beards and the many other nostalgia-filled callbacks to Jackson's first trilogy and Tolkien's universe at large. Among the Hobbits — here they look almost out of a sumptuous production of A Midsummer's Night Dream — were two of my favorite characters: the brave and adventure-thirsty Nori (Markella Kavenagh) and her sensible best friend Poppy (Megan Richards).
The one clear thing TRoP has going for it, and which you'll see even in its early stages, is an update for today's attempts at inclusivity. The cast isn't solely white, and women have more central and active roles than in the movies or Tolkien's literature. But I'm not sure if that alone justifies a whole new show.
Again, I don't think I've spent enough time with the characters of The Rings of Power to know how to properly qualify the show — or appreciate the new Galadriel and Elrond — but so far I'm not thirsty for more. It could be that I'm not so much into fantasy and right now I'm simply looking forward to getting back to Westeros, where fantasy is served with an extra dose of political plotting and, yes, some — preferably consensual — sex on the side.
MORE FROM ASK.COM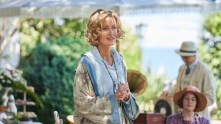 Log in or sign up for Rotten Tomatoes
Trouble logging in?
By continuing, you agree to the Privacy Policy and the Terms and Policies , and to receive email from Rotten Tomatoes.
By creating an account, you agree to the Privacy Policy and the Terms and Policies , and to receive email from Rotten Tomatoes and to receive email from the Fandango Media Brands .
By creating an account, you agree to the Privacy Policy and the Terms and Policies , and to receive email from Rotten Tomatoes.
Email not verified
Let's keep in touch.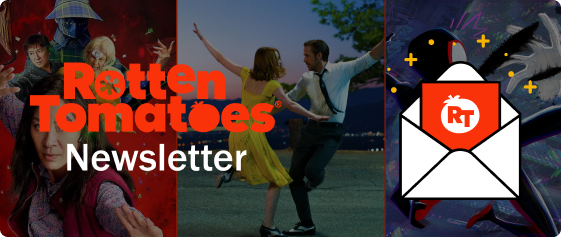 Sign up for the Rotten Tomatoes newsletter to get weekly updates on:
Upcoming Movies and TV shows
Trivia & Rotter Tomatoes Podcast
Media News + More
By clicking "Sign Me Up," you are agreeing to receive occasional emails and communications from Fandango Media (Fandango, Vudu, and Rotten Tomatoes) and consenting to Fandango's Privacy Policy and Terms and Policies . Please allow 10 business days for your account to reflect your preferences.
OK, got it!
Movies / TV
No results found.
What's the Tomatometer®?
Login/signup
Movies in theaters
Opening this week
Coming soon to theaters
Certified fresh movies
Movies at home
Netflix streaming
Amazon prime
Most popular streaming movies
What to Watch New
Certified fresh picks
Shayda Link to Shayda
The Boy and the Heron Link to The Boy and the Heron
Leo Link to Leo
New TV Tonight
Slow Horses: Season 3
Doctor Who: Season 0
The Artful Dodger: Season 1
Faraway Downs: Season 1
Obliterated: Season 1
Virgin River: Season 5
Bookie: Season 1
Aqua Teen Hunger Force: Season 12
Paris in Love: Season 2
Selena + Chef: Home for the Holidays: Season 1
Most Popular TV on RT
Fargo: Season 5
A Murder at the End of the World: Season 1
Sex Education: Season 4
Monarch: Legacy of Monsters: Season 1
A Nearly Normal Family: Season 1
Squid Game: The Challenge: Season 1
Best TV Shows
Most Popular TV
TV & Streaming News
Prime Video
Certified fresh pick
Slow Horses: Season 3 Link to Slow Horses: Season 3
All-Time Lists
Binge Guide
Comics on TV
Five Favorite Films
Video Interviews
Weekend Box Office
Weekly Ketchup
What to Watch
Netflix's 100 Best Movies Right Now (December 2023)
The Best New TV Shows of 2023 Ranked
Awards Tour
What to Watch: In Theaters and On Streaming
Everything We Know About the Fallout TV Series
The Most Anticipated TV & Streaming Shows of December 2023
Trending on RT
Shop Rotten Tomatoes
Best Holiday Movies
Movies to Watch At Home
Awards Tour Podcast
Home > Lord of The Rings > The Lord of the Rings: The Rings of Power > Season 1
The Lord of the Rings: The Rings of Power (2022)
The Lord of the Rings: The Rings of Power
What to know
Critics Consensus
It may not yet be the One Show to Rule Them All, but The Rings of Power enchants with its opulent presentation and deeply-felt rendering of Middle Earth. Read critic reviews
Where to watch The Lord of the Rings: The Rings of Power: Season 1
Watch The Lord of the Rings: The Rings of Power: Season 1 with a subscription on Amazon Prime Video.
Rate And Review
Super Reviewer
Rate this season
Oof, that was Rotten.
Meh, it passed the time.
It's good – I'd recommend it.
So Fresh: Absolute Must See!
What did you think of this tv season? (optional)
You're almost there! Just confirm how you got your ticket.
Step 2 of 2
How did you buy your ticket?
Let's get your review verified..
AMCTheatres.com or AMC App New
Cinemark Coming Soon
We won't be able to verify your ticket today, but it's great to know for the future.
Regal Coming Soon
Theater box office or somewhere else
By opting to have your ticket verified for this movie, you are allowing us to check the email address associated with your Rotten Tomatoes account against an email address associated with a Fandango ticket purchase for the same movie.
You're almost there! Just confirm how you got your ticket.
1. A Shadow of the Past
Air date: Sep 1, 2022
Galadriel is disturbed by signs of an ancient evil's return; Arondir makes an unsettling discovery; Elrond is presented with an intriguing new venture; Nori breaks the Harfoot community's most deeply-held rule.
Galadriel finds a new ally; Elrond faces a cold reception from an old friend; Nori endeavors to help a Stranger; Arondir searches for answers while Bronwyn warns her people of a threat.
Air date: Sep 9, 2022
Arondir finds himself a captive; Galadriel and Halbrand explore a legendary kingdom; Elendil is tasked with a new assignment; Nori faces the consequences.
4. The Great Wave
Air date: Sep 16, 2022
The Queen Regent Míriel's faith is tested; Isildur comes to a crossroads; Arondir receives an ultimatum; Elrond unveils a secret; Theo disobeys Bronwyn.
5. Partings
Air date: Sep 23, 2022
Nori questions her instincts; Elrond struggles to stay true to his oath; Halbrand weighs his destiny; The Southlanders prepare for attack.
Air date: Sep 30, 2022
Adar and his army march on Ostirith.
Air date: Oct 7, 2022
Survivors of a cataclysm try to find safety; the Harfoots confront evil; Durin is torn between friendship and duty; Adar considers a new name.
Air date: Oct 14, 2022
New alliances are forged.
The Lord of the Rings: The Rings of Power: Season 1 videos
The lord of the rings: the rings of power: season 1 photos, tv season info.
Genres: Fantasy, Drama
Network: Prime Video
Premiere Date: Sep 1, 2022
Executive producers: J.D. Payne , Patrick McKay , Lindsey Weber , Callum Greene , J. A. Bayona , Belén Atienza , Justin Doble , Jason Cahill , Gennifer Hutchison , Bruce Richmond , Sharon Tal Yguado , Eugene Kelly
Cast & Crew
Morfydd Clark
Robert Aramayo
Cynthia Addai-Robinson
Queen Regent Míriel
Owain Arthur
Prince Durin IV
Maxim Baldry
Nazanin Boniadi
Ismael Cruz Cordova
Charles Edwards
Celebrimbor
Trystan Gravelle
Lenny Henry
Sadoc Burrows
Ema Horvath
Markella Kavenagh
Elanor "Nori" Brandyfoot
Tyroe Muhafidin
Sophia Nomvete
Dylan Smith
Largo Brandyfoot
Charlie Vickers
Leon Wadham
Daniel Weyman
The Stranger
Joseph Mawle
Patrick McKay
Executive Producer
Lindsey Weber
Callum Greene
J. A. Bayona
Belén Atienza
Justin Doble
Jason Cahill
Gennifer Hutchison
Bruce Richmond
Sharon Tal Yguado
Eugene Kelly
Charlotte Brändström
News & Interviews for The Lord of the Rings: The Rings of Power
What To Expect in The Lords of the Rings: The Rings of Power Season 2
The Rings of Power Stars Daniel Weyman and Charlie Vickers on Sauron's Reveal and Embodying Shadow and Light
The Lord of the Rings: The Rings of Power Season 1 Finale: Sauron Revealed!
View All The Lord of the Rings: The Rings of Power News
Critic Reviews for The Lord of the Rings: The Rings of Power: Season 1
Audience reviews for the lord of the rings: the rings of power: season 1.
Firstly, I would like to note that the actors' performances are not the most interesting; there are very long, protracted pauses when watching episodes. it was also stated that a phenomenal budget had been allocated, but even judging by the costumes, judging by the armor that the actors wore, they do not look like the declared amount of money that was initially discussed. Yes, the picture is good in some places and I liked the storyline with the dwarfs, but everything else was unfortunately disappointing. They paid too much attention to social problems and excessive tolerance. from the fairy tale that Tolkien gave us, we unfortunately received low-grade social banality.

I know many people did not like this show/season, but I honestly enjoyed it. It was cool to see the orcs and elves on screen again. It's not perfect, but I enjoyed it.
As a huge fan of the LOTR and The Hobbit movies (and a casual fan of the books) I don't know enough to be able to say that this series is making things up as they go...but it feels likely at times. If this much exciting stuff all happened in Middeearth at the same time, the Silmarillion wouldn't be so stuffy. And exciting the events of this show are...if you're already a fan. There were a lot of big moment and smaller clicks between to keep me always eager to what the screenwriters had come up with. Now that I got the good stuff out of the way, I can also nitpick a bit. This version of Middleearth does not distinguish itself in any meaningful way from Peter Jackson's besides the elves' hair being short and a huge increase in diversity, the former of which I am not a fan of and the latter was welcome. Some plotlines may have been a little too drawn-out, and the show in no way has the epic feel of the movies despite its massive budget, but there is still something in there for fans of the movies to get excited about.
I, like everyone else was skeptical before it came out but I'll give everything a chance and I am so glad I did. I loved every minute of this show, I enjoyed all the characters, the designs, and the story. I watched each episode as soon as it came out because it was that entertaining and beautiful. I even rewatched it all with my husband once all the episodes were out. I definitely understand many of the actual critiques people are giving it, but I knew no matter how good of a show it was people were going to absolutely hate it for no reason either way. I read the Lord of the Rings and the Hobbit, and I adore those movies too, but never went very deep into all the history and other books. Maybe that's why I'm able to enjoy it for what it is, which is a really good show.
I cannot understand those who have rated this show badly? It is a prequel interpretation to Tolkien's classic tales, and as interpretations go it is very good. To assume what Tolkien would have wanted himself is complete speculation, to get an insight into Sauron's latter evolution is a long time coming and so far I think this has done well. Personally I predicted who was Sauron and expect most people did, but nevertheless I thoroughly enjoyed this. People need to just enjoy it and stop expecting too much!!
slap in the face for Tolkien fans
Prior to the show airing, I had already bought my ticket on the Hatewagon, having watched several YouTubers speculating why the show would be a train wreck of historic proportions. I gave up on Rings of Power before it had even aired and stubbornly stayed with this opinion for the first 4 weeks the show aired, watching hyper critical and biased negative reviews and still not watching it properly for myself. It wasn't until my brother told me to give it a go, I watched the first episode and found it to be pretty good, a solid 7/10 (my personal rating) - not the 1/10 I'd expected to rate it. Later that night I was up to date, looking forward to episode 5 and berating myself for getting caught up in the hate before I'd tried it myself. Was it as good as Jackson's movies? No. Was it still an enjoyable TV show? Absoultley. Since then, I have spoken to family, friends, colleagues, the store owner at Zing and a bartender (quiet night, no one else around and the conversation ended up going to this topic) and I have yet to find someone in real life who dislikes it. TLDR - Watch it with an open mind and despite what popular online opinion says, you'll probably enjoy the series - decide what you like for yourself and don't base your opinions on what the bandwagon dictates to be the popular opinion. I have now watched it several times and it is currently my background TV show.
This is so bad that half a star is way way to high of a rating, this is easily the biggest disappointment I have had with a TV show, season two of Jericho was supposed to be number one forever.
50% of this series is characters randomly giving speeches
Do you want to watch an incoherent world with unlikeable characters? Watch this.
Movie & TV guides
Discover What to Watch
Rotten Tomatoes: The Card Game
Rotten Tomatoes Podcasts
Australia edition
International edition
Europe edition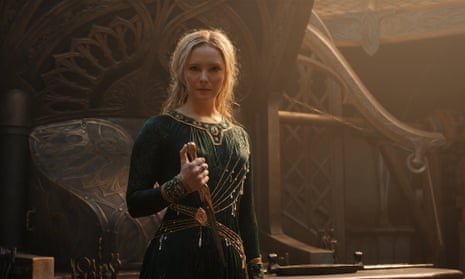 Now it's over, let's come out and say it: The Rings of Power was a stinker
The world's most expensive show – which looked like an episode of Hollyoaks, only with woeful acting – was so inept that every episode left you sniggering
W hen The Lord of the Rings: The Rings of Power debuted at the same time as House of the Dragon, much noise was made about which show attracted more eyeballs. According to Nielsen, it was a conclusive victory for Tolkien, with The Rings of Power viewers watching the first two episodes for 1.25bn minutes , compared with House of the Dragon's 741m.
But over the weeks, something strange has happened. House of the Dragon has sucked up the spotlight. It has attracted tweets, theories, memes, discussions, all on a rolling boil since the first episode. Meanwhile, if The Rings of Power has been seen anywhere, it was only in places paid for by Amazon. There are billboards and adverts and special Amazon packing tape adorned with the show's logo. But, in terms of spontaneous, organic excitement, it has been a wilderness.
Why? Well, now that the first season is finally over, there is one clear answer. The Lord of the Rings: The Rings of Power isn't very good. It quite often isn't anywhere near good. There are moments in almost every episode where I have found myself sniggering into my sleeve at how inept it is. And all these misgivings were massively underlined by the finale.
Friday's final episode promised to answer the question at the heart of the first season: who is Sauron? Throughout the last few weeks, the show had been tying itself into all kinds of knots to get us to care about this, wheeling out a truckload of moustache-twirling figures with Sauron potential. Was it the evil orc everyone called Father? The man who fell from the sky? Was it the evil woman who looked like Kurtan from This Country ? Or was it the man who spent the entire season hanging out with Galadriel and was obviously Sauron all along? Who knew?
There's no point telling you the identity of Sauron. If you watched, you know who it is. If you didn't watch, you don't care. And if you like collecting decontextualised spoilers like strange little presents, then you will have Googled "Rings of Power who is Sauron?" one second after the episode finished airing, and been assailed by thousands of online publications screaming out his identity for clicks.
My point is this: good television can not function on "Who shot Phil Mitchell?" cliffhangers alone. Yes, that might be the destination, but the journey also has to be enjoyable as well. And, in terms of both plot and presentation, The Rings of Power simply hasn't cut the mustard.
The biggest issue, the one that caused the bulk of the sniggering, was the acting. This is a show with a sprawling cast blasted across a number of locations. And there is no consistency whatsoever. People don't seem to have been told what sort of show they are acting in. It's bizarre.
At its best – largely thanks to the thrilling, urgent Morfydd Clark , who clearly felt the sting of every word she spoke – The Rings of Power came off as a pretty good prestige drama. But at its worst, hoo boy. There was some Toast of London-level acting on display, some sherry-breath regional theatre matinee performances stinking up the place. I don't want to single out any individual actors – partly because it would be cruel, but mainly because I suspect it's the fault of the directors rather than the actors. Even in Friday's episode, some of the smaller parts appeared to have beamed in directly from an unaired 1983 episode of Doctor Who. A good director with an overview of the entire series would have steered moments like this into safer territory.
It didn't end there. Bear McCreary's ever-present score was syrupy and phoned in, as if he fell asleep on the "Fantasy" preset on his keyboard. The whole thing was lit as if it was an episode of Hollyoaks. Given the sheer amount of money thrown at the show, some of the visual effects were incredibly inept. Tonally, too, the drama didn't know if it was meant to be for beginner-, intermediate- or expert-level Tolkien fans. As such, it felt like it was made for nobody.
A while ago, someone on the financial side of the television industry reminded me that Amazon isn't a television company. It's a mail order business that dabbles in TV to boost its cred. The Rings of Power seems to be a perfect case in point, as if Amazon dumped a billion dollars into it for the headlines, then ignored a lot of the details. The frustrating thing is that there is clearly so much potential here. I just don't know if I have it in me to watch any more to see if it is ever realised.
The Lord of the Rings: The Rings of Power
JRR Tolkien
comments (…)
Most viewed.
The Rings of Power review: A visually staggering, flawed epic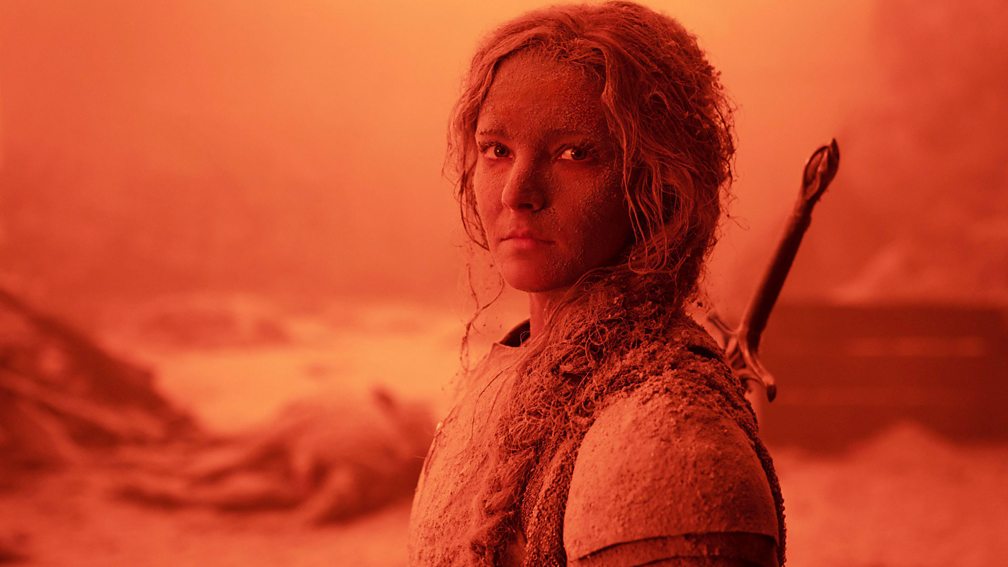 The Lord of the Rings prequel is Amazon's most expensive show to date – but can it be the hit the streamer needs? On the basis of two episodes, the jury's out, writes Stephen Kelly.
It is a curious quirk of fate that The Rings of Power, a Lord of the Rings prequel based on the histories of a fictional world, written by JRR Tolkien, should premiere two weeks after House of the Dragon , a Game of Thrones prequel based on the histories of a fictional world written by George RR Martin.
More like this:
–      The ancient roots of Lord of the Rings
–      Did Tolkien write 'juvenile trash'?
–      House of the Dragon is 'pure Game of Thrones'
Martin, of course, famously wrote Game of Thrones as a reaction to The Lord of the Rings , with the aim of turning its heroic tale of good versus evil into something grittier and real ("what was Aragorn's tax policy?" he once asked). While The Rings of Power, Amazon Prime's biggest, most expensive show to date, seems to have been created as a reaction to Game of Thrones, with seemingly every streamer of recent years desperate to emulate its success . Based on its first two episodes, the result is fantasy television of unparalleled grandeur – one more suited to cinema screens than laptops and TVs – with a world that is vividly realised, and a plot that, while undeniably uneven, is charged with a soaring sense of mythic lyricism.
Developed by showrunners JD Payne and Patrick McKay, relative newcomers in the world of screenwriting, The Rings of Power is largely adapted from the immense backstory found in the appendices of Tolkien's Lord of the Rings trilogy. It is set in the Second Age of Middle-earth, thousands of years before the adventures of Frodo and the Fellowship, and – as we're told in solemn voiceover by Morfydd Clark's Galadriel – centuries after a great war between Morgoth, a godlike being of supreme evil, and the elves. It tells the sprawling story of how the sorcerer Sauron, a once-devoted servant of Morgoth, first rose to power through the forging of the 19 rings, which he secretly controlled through the One Ring (Gollum's "precious").
The Rings of Power is the passion project of Amazon CEO Jeff Bezos, who in recent years has become a contentious symbol of billionaire decadence. The rights alone cost $250 million. In a Vanity Fair article published earlier this year , it was reported that the first season cost $462 million to make (to contrast, the first season of Amazon's other big fantasy series, The Wheel of Time, cost $80 million). In the end, expenditure for marketing and subsequent seasons will likely push the entire project past $1bn, which would make it the costliest show ever made. So far, that money burns right through the screen.
For a television series, the production values are staggering. The sets feel huge and lived-in, the costumes are beautiful and intricate, and the digital effects are sharper than most movies. Because of rights issues, The Rings of Power cannot brand itself as a prequel to Peter Jackson's The Lord of the Rings films, but the family resemblance is uncanny. Just take the scope and scale of its shooting in New Zealand, whose sweeping vistas and idyllic greenery were first favoured by Jackson. This time they are utilised by, among others, JA Bayona, best known for directing the underrated Jurassic World: Fallen Kingdom, who takes charge of the first two episodes of the eight-episode series made available for review.
Just as it did in the LOTR films, New Zealand's scenery grounds the story in a place that manages to feel both authentic and unearthly. There is also a fluid elegance to how on-location shots and practical sets are blended with digital backdrops, which carry an almost painterly quality to their design. This especially goes for many of the scenes involving the elves, which tend to be bathed in beautiful, ethereal light. Compared to Jackson's trilogy, which had a more textured, characterful look, this shine can give The Rings of Power a chilly quality at times, almost as though it is too clean, too immaculate. It is undeniable, however, that in purely aesthetic terms, this is the closest a TV show has come to blurring the lines between television and cinema – even if, narratively, it is a rather ponderous version of the former so far.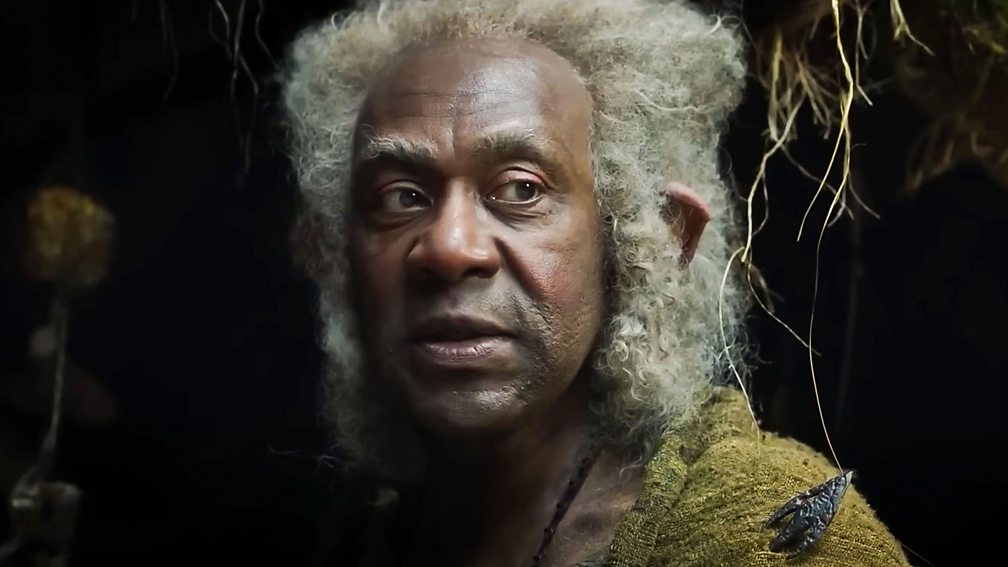 As the story begins, Galadriel is the only one who believes that Sauron, who killed her brother, is not only still alive, but is building an army of Orcs in secret. Most viewers will recognise Galadriel from Peter Jackson's trilogy, where she is played as the epitome of Elven wisdom by Cate Blanchett. Here, thousands of years younger, she is a rougher prospect: brasher, angrier, and played with steely conviction by Clark, who anchors the show with an authoritative, commanding performance; little surprise to anyone who saw her blistering turn in 2019 horror Saint Maud.
Galadriel is determined to find Sauron, but is being held back by her fellow elves. A young Elrond (played by Robert Aramayo) thinks that her obsession has gone too far. "Evil does not sleep, Elrond," she tells him. "It waits until the moment of our complacency, it blinds us." Elrond himself has a task. He has been ordered by the Elven king to assist the legendary smith – and future creator of the rings – Celebrimbor (Charles Edwards) on a special project, which will take him to the spectacular realm of the dwarves. While across the map – and yes, there is a map – we are introduced to the Southlands, where tensions between elves and men run high, and the Rhovanion, where Nori (Markella Kavenagh), part of the tiny breed of Harfoots who are a kind of Irish variant of the Hobbits, yearns for adventure – right before it falls from the sky.
The first episode struggles slightly under the weight of establishing the world and setting up all of its threads; some of which are more interesting than others. The forbidden romance between Elf Arondir (Ismael Cruz Córdova) and human Bronwyn (Nazanin Boniadi) in the Southlands, for example, is quite flat in comparison with Galadriel's compelling mission of revenge. The Harfoots, meanwhile, straddle a thin line between charming and mawkish, although the charm wins out in the end thanks to a scene-stealing performance from Kavenagh, and a joyful appearance from Lenny Henry as a Harfoot elder. (It should also be noted that Henry is one of many black actors in the cast: a welcome update to the unfortunate racial optics of Jackson's trilogy).
The second episode is snappier and more engrossing. There's a thrilling (and again, impressively epic) sequence set at sea, while much of the show's early levity comes through a wonderful set of scenes between Elrond and his old dwarven friend Durin (Owain Arthur), who is upset at the Middle-earth equivalent of Elrond having left him on read. This episode also announces The Rings of Power as quite a different prospect to The Hobbit or The Lord of the Rings. Rather than a hero's journey, this is a slower, more granular tale, which can at times suffer from the prequel urge to fill in backstory – much like an appendix. As is often the case with prequels, seeing what already happened in the past is not as interesting as pushing a plot forward (the exceptions, such as Better Call Saul , tend to negate that by going in-depth on character).
Unlike, say, Game of Thrones, the characters of The Rings of Power are more archetypal, more traditionally mythic. This is not to say that Game of Thrones is better because it is more subversive: Tolkien and Martin merely inhabit two different realms of fantasy. Game of Thrones is engrossing because of its complicated characters and challenging morals; The Lord of the Rings, while not a simple tale of good and evil (remember Boromir?) is arguably more poetic in tone, and ultimately more moving in nature.
The first two episodes of The Rings of Power occupy an awkward space where it's not yet apparent if either of these approaches apply to it – its characters have not yet revealed themselves as complex, while it's too early to tell if it will rebottle the catharsis of Tolkien's work or Peter Jackson's movies. Yet what does make it work so far is what made The Lord of the Rings work: the earnestness of its performances, and the sincerity of its writing. Showrunners JD Payne and Patrick McKay may have come from nowhere to develop The Rings of Power, but they display a deft understanding of Tolkien's soothing rhythms, his grandeur and musicality. It's a pleasure to hear the characters talk.
There are reports that The Rings of Power will determine the future of Amazon's streaming strategy. Whether it will be the hit that Amazon Prime needs it to be – considering the amount of money that it costs – remains to be seen. Based on the first two episodes, the signs are promising – but maybe promising is not enough when expectations are this high. Either way, there is no doubting the scale of the show's ambition, or its dedication to the soul and substance of Tolkien's work. For a TV show that is essentially the newest play-toy of a billionaire, it is surprisingly bold stuff.
The first two episode of Rings of Power premiere on Amazon Prime on 2 September, with subsequent episodes following weekly
Love film and TV? Join  BBC Culture Film and TV Club  on Facebook, a community for cinephiles all over the world.
If you would like to comment on this story or anything else you have seen on BBC Culture, head over to our  Facebook  page or message us on   Twitter .
And if you liked this story,  sign up for the weekly bbc.com features newsletter , called The Essential List. A handpicked selection of stories from BBC Future, Culture, Worklife and Travel, delivered to your inbox every Friday.
The 14-hour armed siege sparked by a cold kebab
10 tv series to watch this december, the crown star on her shock when the queen died.
The Lord of the Rings: The Rings of Power (2022– )
Awards | FAQ | User Ratings | External Reviews | Metacritic Reviews
User Ratings
External Reviews
Metacritic Reviews
Full Cast and Crew
Release Dates
Official Sites
Company Credits
Filming & Production
Technical Specs
Plot Summary
Plot Keywords
Parents Guide
Did You Know?
Crazy Credits
Alternate Versions
Connections
Soundtracks
Photo & Video
Photo Gallery
Trailers and Videos
Episode List
Related Items
Related lists from IMDb users
Recently Viewed
The Lord of the Rings: The Rings of Power - Season 1 Review
The fantasy series captures the epic scope and beauty of tolkien's work..
Below is a spoiler-free review of Season 1 of The Lord of the Rings: The Rings of Power, which is now streaming on Prime Video. See our spoiler-filled reviews of each episode below:
The Lord of the Rings: The Rings of Power Premiere Review -- First 2 Episodes
The Lord of the Rings: The Rings of Power - Episode 3 Review
The Lord of the Rings: The Rings of Power - Episode 4 Review
The Lord of the Rings: The Rings of Power Episode 5 Review - "Partings"
The Lord of the Rings: The Rings of Power Episode 6 Review - "Udûn"
The Lord of the Rings: The Rings of Power Episode 7 Review - "The Eye"
The Lord of the Rings: The Rings of Power Episode 8 Review - Season 1 Finale
As the most expensive TV show ever made , Prime Video's The Lord of the Rings: The Rings of Power faced an enormous struggle in living up to the hype. It needed to satisfy both purists who have studied J. R. R. Tolkien's The Silmarillion and were watching sharply for deviations from his canon while also drawing in those who have no familiarity with Middle-earth or just vague memories of seeing Peter Jackson's films 20 years ago. It also had to grapple with the challenges of building mystery and tension within a prequel, all while directly competing for viewers with a new Game of Thrones spinoff.
Yet that massive investment in epic fantasy paid off. Season 1 of The Lord of the Rings: The Rings of Power is far from flawless, but it delivered spectacle at the absolute peak of peak TV. Novice showrunners J.D. Payne and Patrick McKay may have leaned a bit too much on withholding information about character identities, but they still produced a show that richly developed both brand-new characters and the long-lived elves and wizards who appear in The Lord of the Rings trilogy.
The Rings of Power is set during the Second Age of Middle-earth, though it considerably condenses events that spanned millennia in Tolkien's mythology. The plotting is still leisurely — the titular rings don't make their first appearance until the season finale . But the episodes leading up to that reveal rarely feel wasted, allowing the writers to show off the world through absolutely luscious shots of the homes of elves, men, and dwarves. Plenty of time is spent developing the people who live there and showing how they respond to the threat of a growing darkness.
The Second Age faces many of the same conflicts as the Third, with factions divided by historic mistrust and dealing with their own internal strife, all of which makes it difficult for them to acknowledge or respond to larger problems. The story feels both timeless and immediately relevant as it draws on the fantasy canon that Tolkien imagined while living through the seemingly apocalyptic conflict of World War I.
Who's your favorite pairing on The Lord of the Rings: The Rings of Power?
Plots intertwine and then come apart again, with characters and locations sometimes being abandoned for entire episodes. It's a structure that works well at times — like in the action-packed Episode 6 , where cutting to something besides the spectacular central battle might've felt jarring. Other times it feels like reading an epic fantasy novel with multiple narrating characters and wondering how many chapters you have to get through until your favorite pops back up again.
The sluggishness is most keenly felt in the time spent during Episodes 4 and 5 on the island kingdom of Númenor, which is necessary because it introduces several of the characters who will play key roles in the end of the Second Age and the lead up to The Lord of the Rings. It's hard to make their stakes feel real given the degree to which they're protected by the plot until they achieve their distant destinies, and it's simultaneously difficult to care about the minor characters placed around them just to produce a sense of drama. The Rings of Power isn't able to overcome those challenges, and episode 4 is the low point of the season as a result.
Yet the show does still succeed with some of its most established characters: Galadriel and Elrond. Both are commanding legends by the time they are seen in The Lord of the Rings and The Rings of Power is able to use their endpoints as a guide as it provides rich development of their younger selves. It's effectively a form of officially endorsed fan fiction, exploring the fury that could have turned Galadriel into a queen "beautiful and terrible as the dawn," while showing deep contrasts in Elrond's youth as an ambitious and charming half-elf diplomat desperate to prove his worth without sacrificing his honor.
Morfydd Clark gives the best performance on the show as Galadriel, a warrior so consumed in her quest to fight an elusive enemy that she become more like him than she would care to admit. Clark is captivating, embodying the otherworldly grace and power of the elves even as she struggles with the limits of her own power to command those around her. She's particularly electrifying in her scenes with Halbrand, a man with a mysterious past she pushes to live up to his potential and at her most terrifying when demonstrating just how far she's willing to go to fight the dark forces rallied by the warlord Adar. Both actors in turn open up around her like flowers drawn to light, with Charlie Vickers delivering a romantic chemistry held back by powerful secrets and Joseph Mawle transforming Adar from a generic villain to a far more nuanced character.
Robert Aramayo's fresh-faced version of Elrond is mostly defined by his dealings with the dwarves of Khazad-dûm. His relationship with Durin, the kingdom's ambitious heir held in check by his conservative father, has all the odd couple humor of the bond between Legolas and Gimli in The Lord of the Rings. There's a genuine warmth to every scene involving him and Durin that shine through all the makeup Owain Arthur is wearing to play the dwarf lord, and it extends into a sweet found family that also includes Durin's clever and charming wife Disa.
Original characters provide an opportunity to flesh out the world when the story shifts away from the big players. The sweet romance between the elven soldier Arondir and the human healer Bronwyn provides an excellent perspective on the lasting impacts of the war against Morgoth that brought the elves to Middle-earth, while also providing a counterpoint to the normal fantasy narrative where the best leaders are nobles. The nomadic harfoots serve the same purpose as their descendents the hobbits, delivering plenty of comic relief along with a portrait of innocence as they do their best to navigate an increasingly dangerous world. Daniel Weyman doesn't get to do much besides act addled as The Stranger dropped into their midst, but Markella Kavenagh is charming as the oddly adventure seeking Nori who takes it upon herself to help him however she can.
The Lord of the Rings Movies in (Chronological) Order
The Rings of Power tries to get around the prequel problem by concealing characters' identities, to mixed results. Much of the season's conflict is devoted to trying to figure out where Sauron is and what he's up to, and it's a question clearly written to get viewers wondering the same thing. Is he the mysterious Stranger who falls out of the sky and is taken in by the harfoots, the dark lord rampaging through the Southlands with an army of orcs, the handsome scion of a lost dynasty looking to start anew, or someone else entirely? With so many fake outs and manipulative misdirection in play it's not all that surprising that when the final shape of the puzzle is revealed, the pieces don't quite fit together neatly.
But many of those missteps can be forgiven because of just how impressive the show is at its best. It marries moments of beautiful tenderness, focused on the power of friendship and community, with harrowing battles where darkness looms large. Good and evil are real forces in Tolkien's world and the fight between them is constant, waged with fire, swords, and the hearts of every person when they face the choice between fear and courage, love and hate. The Rings of Power feels true to Tolkien in the best possible way even as it takes liberties when charting its own course.
The Lord of the Rings: The Rings of Power largely succeeds by staying faithful to J. R. R. Tolkien's themes and tone, if not all the specifics of his canon. Some inconsistent plotting and unnecessary misdirection slows it down, but doesn't derail the story, and when it reaches its climax in the sixth episode it all comes together brilliantly. Amazon's massive budget has produced some of the most remarkable sets and scenes ever on TV, creating a strong successor to Peter Jackson's beloved Lord of the Rings trilogy. Yet The Rings of Power also remembers it's the little moments of humor and character growth that really make Middle-earth really come alive.
In This Article
More Reviews by Samantha Nelson
Ign recommends.
Advertisement
Supported by
'The Rings of Power' Review: Shiny, Not Yet Precious
Amazon's pricey, gorgeous fantasy spectacle delivers what fans expect, but it could thrive by giving them what they don't.
By James Poniewozik
What does several hundred million dollars buy?
In "The Lord of the Rings: The Rings of Power," premiering Thursday night on Amazon Prime Video, it buys a lot of grandeur: lavish landscapes, lofty and subterranean palaces, orcs by the bushel, chaotic battles and even, as if to send a message to the series's current fantasy competition , a sky filled with wheeling and menacing dragons. The most expensive series in TV history wears its price tag on its face. (The exact amount of Jeff Bezos' hoard being spent on "Rings of Power" has varied in reports , but the consensus is it would make Smaug a comfortable bed.)
What money cannot buy is inspiration. In the growing field of franchise-based TV, it is generally meant to do the opposite: You're buying the rights to give millions of fans another helping of whatever they've already eaten up.
"Rings of Power" is no different. It turns the clock back thousands of years before the events of J.R.R. Tolkien's "The Lord of the Rings" trilogy and the Peter Jackson movie adaptations, to the era when the fateful magic knickknacks of the title were forged. And its first season offers fans well-executed versions of familiar things: balletic archery , squabbling frenemyship among elves and dwarves, a rising evil, even a tempting, cursed artifact.
But if the ambitious first season does not reinvent the ring, it is a breathtaking reproduction that adds a few new filigrees. It immediately conjures the visual spell of the movies. More important, it manages, eventually and occasionally, to create its own swashbuckling, storytelling magic.
The sense of "the same thing, but different" comes immediately across with the (re)introduction of the powerful elf Galadriel (Morfydd Clark). Cate Blanchett played her in the films as a wise, stately Lady of the Canyon, but a few millenniums can change a person. Here she's a young, headstrong and deadly warrior, with "Crouching Tiger" moves and a conviction that Sauron, the once and future big bad, is still alive and plotting.
Because of arcane legal spells and incantations limiting its rights agreement, "Rings of Power" is working at Tolkien's margins, using the six appendices to his trilogy as source fodder. Where Jackson got to adapt three novels rich with character, sacrifice and comedy, the showrunners, J.D. Payne and Patrick McKay, have a Wikipedia-like mishmash of family trees and invented alphabets that describes the series's time period, the Second Age, this way: "Of events in Middle-earth the records are few and brief, and their dates are often uncertain."
But blank spaces leave room for creation. And Tolkien was also considerate enough to create several characters who are naturally immortal, including elves like Galadriel and also her half-elven comrade Elrond (Robert Aramayo). He is now a young aide to the high king Gil-galad (Benjamin Walker), who sees Galadriel's Sauron obsession as a nuisance. Elsewhere, Payne and McKay have squished up the timeline, reworked mythology and filled in many gaps with invented characters and settings.
There will be great sagas written in the Tolkienosphere about the liberties they've taken. But while I am a middling-level Middle-earth-ophile (have read "The Silmarillion"; do not speak Quenya ), I am reviewing a TV show. And in its look, themes and sound (celestial score by Bear McCreary and theme by Howard Shore), this show is, if not 100 percent Tolkien, then certainly Tolk-ish.
And the show's differences from the books may be less significant here than their differences from Jackson's movies. A multiseason series can't live in the operatic intensity of a fantasy film; it needs to build a world, evolve character and develop story arcs over time.
So as Galadriel seeks allies in her hunt for Sauron, the two premiere episodes, directed luminously by J.A. Bayona, establish several story lines with Entish deliberateness. (Númenor, the Atlantis-like kingdom of humans whose rise and fall dominates the Second Age, doesn't even figure into the opening hours.)
The ruling elves, who live in a series of Thomas Kinkade paintings , have their own ambitions. These involve sending Elrond to negotiate a pact with Durin (Owain Arthur), the gruff dwarf prince of Khazad-dûm — in the films, a ruin with a nasty Balrog infestation but here a thriving, cavernous marvel. And in an outpost deep in human country, the elf warrior Arondir (Ismael Cruz Córdova) nurses a forbidden crush on a mortal healer, Bronwyn (Nazanin Boniadi), whose downtrodden neighbors picked Sauron's side in the last war.
So far, so high-fantasy. But as Tolkien realized, without characters of human scale (or smaller) that have the spark of personality, the doings of the high and mighty risk becoming stiff. (This is a lesson so far lost on HBO's "House of the Dragon," which practically begs for an Arya Stark or Hot Pie to cut the genealogical grimness.)
That's where the hobbits come in — or here, the Harfoots, a woodsy, secretive, nomadic band of small wanderers who live more precariously than their domesticated descendants did in Bilbo's Shire. Nori Brandyfoot (Markella Kavenagh) is a variation on another Tolkien type: the young dreamer who longs for adventures. One day, fate serves one up in the form of a meteor. In its burning crater she finds a mysterious stranger (Daniel Weyman) with wizardly tendencies, whose identity remains a riddle. ( Speak, friend, if you have a guess.)
The invented exploits of the Harfoots and their star-man guest may drive purists batty. I don't care; they give heart and a common touch to a story that could otherwise quickly become a live-action unicorn tapestry. And the Harfoots' casting, along with that of the other denizens of Middle-earth, foregrounds more female characters and actors of color than the films did, though the story remains thoroughly grounded in European myth.
Part of the appeal of Tolkien's stories is their unembarrassed earnestness, their willingness to deal in good and evil and matters of honor; they are anti-modern, anti-antihero. This could make "Rings of Power" an outlier in the TV-fantasy environment post-"Game of Thrones," whose good-guys-get-decapitated ethos was in many ways a reaction to Tolkien. "Rings of Power" keeps up with "Thrones" in the volume of blood spilled — both human-red and orc-black — but its sensibility is far more idealistic.
Still, there are small signs of moral shading in the early going — partly with the political machinations in its various royal courts, but especially with Galadriel. In Clark's commanding performance, you can see glimpses of the character tempted by the One Ring in the film, imagining herself a queen "terrible as the dawn."
In the young Galadriel, determination verges on fanaticism, righteousness shades into ruthlessness. We know how she ends up, of course; welcome to the world of prequels. But "Rings of Power" could complicate her by showing that her eventual beatific wisdom will not come so easily or nicely. Instead, as her brother Finrod (Will Fletcher) tells her, in an early flashback that risks corniness and survives it, "Sometimes we cannot know [light] until we have touched the darkness."
A troubled, obsessed, Carrie Mathison-like Galadriel may not be purely Tolkien. But she is interesting , and that's what "Rings of Power" will need to be, more than faithful, to sustain itself over multiple seasons. "Rings of Power" is spectacular on the screen, but spectacle will take you only so far in TV.
This is, after all, a tale about the crafting of rings. Anyone can throw gold at the screen. It takes imagination to fashion it into something precious .
James Poniewozik is The Times's chief television critic. He writes reviews and essays with an emphasis on television as it reflects a changing culture and politics. He previously spent 16 years with Time magazine as a columnist and critic. More about James Poniewozik
Explore More in TV and Movies
Not sure what to watch next we can help..
The long-running crime franchises "NCIS" and "Law & Order" continue to endure  — and even expand — after decades on the air.
​​Emma Corrin has worked steadily since breaking out as a young Princess Diana in "The Crown." The actor's latest role is as an amateur sleuth in the brooding FX limited series "A Murder at the End of the World."
​​In an interview, Jesse Armstrong, the "Succession" creator, looked back on the end of the HBO show  and discussed Marxism, extreme wealth and whether any of his characters were remotely likable.
​​Charles Melton, the ex-"Riverdale" star, transformed himself  for Todd Haynes's new drama "May December."
If you are overwhelmed by the endless options, don't despair — we put together the best offerings   on Netflix , Max , Disney+ , Amazon Prime  and Hulu  to make choosing your next binge a little easier.
Sign up for our Watching newsletter  to get recommendations on the best films and TV shows to stream and watch, delivered to your inbox.
Amazon's 'The Rings of Power' is a bona fide hit. Why doesn't it feel like it?
Show more sharing options
Copy Link URL Copied!
In the lead-up to its premiere this summer, "The Lord of the Rings: The Rings of Power" might have been best known for its extravagant price tag.
The first season of the highly anticipated Prime Video series, which wraps up with its eighth episode Friday, cost a whopping $700 million to produce (including to buy the TV rights), making "The Rings of Power" the most expensive television show ever.
Besides the appeal of seeing a new on-screen take on J.R.R. Tolkien's fantastic Middle-earth, this eye-popping sum is what stoked the curiosity of at least some viewers.
"I heard through the grapevine that [Amazon Studios] had invested a lot of money in production," said Art Balaoro, a 39-year-old Los Angeles resident who first encountered Tolkien's "The Hobbit" as required reading in fifth grade. "So seeing how those resources had been put towards a series was really kind of the draw."
Company Town
Inside the most expensive TV show ever: Amazon boss talks big 'Rings of Power' gamble
Amazon has spent more than $700 million for the first season of "The Lord of the Rings: The Rings of Power," a high priority for founder Jeff Bezos.
Sept. 1, 2022
A fan of Peter Jackson's "Lord of the Rings" film trilogy, he thinks Amazon's investment has paid off.
"I'm finding it quite enjoyable," said Balaoro. "Visually, it's great. All the money in production shows more so than any other series that I've seen."
That "The Rings of Power" is, as Times TV critic Robert Lloyd described in his review , "visibly expensive" is perhaps the one thing viewers can agree on. Otherwise, it's no surprise that a long-gestating TV show based on the mythology behind a beloved fantasy series has garnered mixed reviews from audiences. (In the main, critics have been more positive, according to review aggregation sites like Rotten Tomatoes and Metacritic).
Amazon, for its part, has been touting "The Rings of Power's" successes. The studio announced that "The Rings of Power" broke Prime Video viewership records when more than 25 million people watched on the first day the series was available. More recently, Amazon Studios head Jennifer Salke told Variety that they are "cresting toward 100 million customers having watched." And she anticipated viewership to grow with the show's final episodes.
The numbers are impressive. And Amazon is delighted, according to sources familiar with the data, who linked some of the strong viewership boon to Prime Video hosting "Thursday Night Football " in the same window. The streamer is clearly in this for the long haul as well, having committed to a five-season story.
For comparison, HBO's hit "Game of Thrones" prequel "House of the Dragon" premiered to an audience of 10 million people on its first day, expanding to 20 million with delayed multiplatform viewership. According to Nielsen's streaming rankings, "The Rings of Power" topped "House of the Dragon" in total minutes streamed for both the week of Aug. 29-Sept. 4 — where the Prime Video series debuted at No. 1 — and Sept. 5-11 .
But these numbers paint an incomplete picture: There is generally no way to verify a streamer's viewership numbers even after they are released. And Nielsen's streaming ranking counts minutes streamed only on U.S. TVs, meaning viewership on other devices, traditional linear TV and the global audience are not included.
That "The Rings of Power" is a hit is not up for debate. But how big of a hit, and what even makes a "hit" in such a crowded entertainment landscape, is harder to pinpoint. In particular, the always-elusive "water-cooler" hit that drives in-person and online conversation has become increasingly hard to predict, much less cultivate, as the number of TV series and platforms has proliferated and the entertainment audience has fragmented into smaller and smaller pieces. Network procedurals and sitcoms, for instance, regularly draw larger audiences in absolute terms than cable series, like "Succession," that drive intense Twitter chatter and media attention.
According to Parrot Analytics, which measures the audience demand for television and film by tracking a number of factors, such as social media engagement and downloads (including pirated versions), "The Rings of Power" averaged 30.5 times more demand than the average TV show in the U.S. during the first 30 days after its launch. This puts the series at the high end of what Parrot Analytics classifies as "outstanding," a level reached by just the top 2.7% of all U.S. shows.
Many predicted Amazon's 'Lord of the Rings' prequel would be a disaster. It isn't
'The Rings of Power,' premiering Thursday, is Prime Video's most ambitious (read, expensive) gambit yet. And it's an enjoyable, if conventional, ride.
Aug. 31, 2022
"House of the Dragon," on the other hand, averaged 55 times more demand than the average show in the U.S. during its first 30 days of availability, in Parrot Analytics' "exceptional" category, or top 0.2% of shows. At their peaks, "House of the Dragon" generated more than double the audience demand than "The Rings of Power," according to Parrot. ("Squid Game," Netflix's most viewed series, averaged 33.8 times the demand of the average show in the U.S. during its first 30 days. The Korean drama was a word-of-mouth hit in the U.S. and, according to Parrot Analytics, broke binge release trends as demand for the series globally kept growing for 17 days.)
But demand numbers — which can be considered more an indicator of interest than of viewership — are necessarily imperfect, since not all platforms and fandoms are created equal. Plus, it's how series resonate with audiences, especially their most ardent fans, that can shape their long-term destiny. And by that metric "The Rings of Power" is holding its own.
Though vocal racist detractors of "The Rings of Power's" casting of people of color has garnered the most attention (and possibly harmed the show's online ratings through coordinated user reviews), others have raised legitimate criticisms of elements such as its pacing, its perceived adherence to Tolkien's lore and how its numerous storylines are not all equally compelling. All healthy matters to debate within a fandom.
Among those who have been enjoying the pace of the show is Nick Greif.
"I get to engage with the world and engage with the characters, and I don't feel like I'm being inexorably pushed towards some culmination of events," said Greif, 34. "Even though that's definitely gonna happen, it doesn't feel like I'm being rushed towards it … I think that can be a challenge sometimes with some of these shows."
A self-described fan of high fantasy, Greif also counts the show's diverse casting — which more accurately reflects the world we live in — as one of its strengths.
"If you're that hung up over what the person looked like in your head, that's on you," said Greif. "You have to work through that for you. That's your problem, and kindly keep it off the internet."
As someone who has "always enjoyed 'The Lord of the Rings' for its universe," Greif looked forward to "The Rings of Power," primarily as a way to explore that universe further.
"I was not looking for canon, specifically," said Greif. "I'm just looking for really, really good stories that are fun to watch."
Jacob Toups, 35, had been more interested in reconnecting with familiar "Lord of the Rings" characters and learning more about their backstories and history.
"One of the challenges in [watching] this series is trying to figure out" the connections, said Toups. "As I'm watching the show, I'm also looking at articles, trying to figure out which characters will be connected back to the movies, or back into the plot of 'Lord of the Rings.'"
A fan of "The Lord of the Rings" and Tolkien's works since high school, when he recalls lining up for the film adaptations' opening midnight screenings with friends, Toups said "The Rings of Power" has "absolutely lived up to what I wanted. [It] feels very reminiscent of the movies and the amount of time and effort that was put into it."
Toups has enjoyed the "research" and theorizing about what's to come in the series, which he considers part of being in a genre fan community. He's also appreciated how "The Rings of Power" has enabled him to reconnect with friends and family over their love of "Lord of the Rings."
But even fans who told The Times about turning to online sources to read up about "The Rings of Power" said they rarely engaged with strangers about the series, opting to discuss their thoughts and theories with friends and family instead. This could be contributing to the perception that there is minimal chatter about the show on social media.
Nor does being a fan of the series mean it's above reproach. Balaoro has one specific quibble with "The Rings of Power" so far: Where are the rings?
"I feel like for [a series with] the name 'Rings of Power,' they're really taking a long time to build the development of the actual ring portion," said Balaoro. "You have all these different characters, and their storylines are [starting] to converge, but the ring focus is not quite there."
That's one benefit of an early renewal: There's always Season 2.
It's a date
Get our L.A. Goes Out newsletter, with the week's best events, to help you explore and experience our city.
You may occasionally receive promotional content from the Los Angeles Times.
Tracy Brown is a reporter for the Los Angeles Times covering television, film and other pop culture.
More From the Los Angeles Times
'House of the Dragon' Season 2 teaser promises an all-out dragon war
Dec. 2, 2023
Drake bought a fantastical, forgotten amusement park made by famous artists. It's opening in L.A. this winter
Dec. 1, 2023
Like his Oscar, Ke Huy Quan's 'Loki' role was a dream come true: 'It puts a big smile on my face'
Nov. 27, 2023
Review: David Tennant makes glorious return in first of 'Doctor Who' 60th-anniversary specials
Nov. 24, 2023
User Reviews
Critic Reviews
Cast & Crew