20+ Key Customer Service Skills to List on Your Resume in 2022 (With Examples)
To land a job in customer service, you need to showcase your best skills to employers. Customer service involves both technical and interpersonal skills. This makes a diverse skillset all the more important! In this guide, we will uncover the best customer service skills to include on a resume. Plus, we will provide you with tips and tricks for formatting.
What is Customer Service?
Customer service is a vast industry spanning many different forms of business.
From answering customer calls to building customer relationships, there are many responsibilities involved.
Aside from the general Customer Service Representative, other common examples of jobs within customer service include:
Call Center Representatives
Administrative Assistants
Restaurant Workers
Salespeople
Essentially, any job that deals with working directly with customers falls under the customer service umbrella.
Why Should I Include Customer Service Skills on My Resume?           
When applying for a job in customer service, showing your ability to work well with people is key.
Including skills on a resume allows you to showcase your best strengths to employers.
By adding specifically customer service skills, you can demonstrate your most relevant abilities according to the job you are applying to.
You never want to include skills just for the sake of it.
It is imperative to always tailor your skills to match the requirements listed in the job description.
Moreover, you should always be honest in what skills you include.
Never list a skill you don't actually have!
Need help brainstorming skills? We have a free guide with 100+ Key Skills for a Resume in 2021 (with Examples for Any Job) to help you out.
Beautiful resume templates to land your dream job
What Are the Best Customer Service Skills I Should Add to My Resume?
Before you can determine the best customer service skills to include on your resume, you need to understand the two main types of skills:
‍ Interpersonal (Soft) Skills: These skills are based on emotion and human interaction. Much of customer service relies upon interpersonal skills such as communication and problem-solving. ‍
Technical (Hard) Skills: Hards skills have to do with your technical abilities, such as writing or working with software.
When writing out your skills on a resume, it is important to include both soft and hard skills.
For customer service, you should always take the time to plan out the skills you want to include.
By making a large list you can then narrow it down to the most relevant and best ones.
10 Soft Skills for Customer Service
Here are our top 10 soft skills for customer service to consider adding to your resume:
‍ Conflict Management: Being a customer service representative means dealing with conflict. The ability to calmly and effectively manage customer conflicts is essential.
‍ Communication: Communication skills are arguably the most important soft skill for customer service. You need to be able to communicate clearly and easily with all types of customers. ‍
Empathy: Customers want to feel like you relate to them. A strong sense of empathy comes in handy when working in the customer service realm.
‍ Compassion: You never know what's going on in a customer's head or life. Treating each situation with compassion towards the customer is highly necessary.
‍ Problem Solving: During customer conflicts, being able to think of a solution quickly is key.
‍ Patience: Miscommunications can occur when interactions are rushed or not given proper attention. Having patience is crucial when working in customer service.
‍ Attention to Detail: Many technicalities can affect customer service. The ability to pay close attention to a customer's issues and the solutions given is a core component of good customer service.
‍ Intuitive: Making customers feel as though all their problems have been solved is very beneficial. Acting intuitively and proactively to address potential customer issues makes for great customer service.
‍ Goal-Oriented: When working with customers, it is essential to set clear goals and boundaries. This helps to ensure everyone understands the expectations and standard of work being provided.
‍ Persuasion: In sales positions especially, having the ability to persuade a customer's emotions and viewpoints is highly necessary. You should be able to position yourself as the guide that can offer the best solutions to them.
10 Hard Skills for Customer Service
Here is a list of 10 hard skills for customer service to use on a resume:
‍ Microsoft Office & Google Suite: Microsoft and Google programs are widely used across all industries. Familiarizing yourself with these programs will give you a competitive edge, as employers won't need to train you on how to use them.
‍ Writing: Writing skills are majorly important in any job related to communication. In customer service, this often translates to writing emails and official company copy.
‍ Bi/Multi-Lingual: Speaking multiple languages is always a plus in customer service. If you can fluently speak and translate more than one language, be sure to include this on your resume.
‍ Data Entry: Customer service can sometimes involve a huge amount of data. Understanding the basics of data entry is foundational for a successful customer service professional.
‍ Performance: Customer service professionals take on a persona used to persuade, empathize, and relate to customers. Having a good ability for performance and acting can be highly useful in this field as a result.
‍ Situational Analysis: Every customer and situation is different. An important hard skill for customer service reps to have is the ability to thoroughly analyze each situation. This can involve note-taking, research, gathering feedback, and many more essential tasks.
‍ Telecommunication: In an increasingly digital world, good telecommunication has become crucial for customer service. This can refer to any interaction happening digitally, including phone calls and online services.
‍ Bookkeeping: A fundamental component of customer service is keeping thorough records. Transactions, contracts, and more can all fall under the umbrella of bookkeeping. Honing these skills is good for any professionals seeking employment in customer service.
‍ Closing Ability: A customer service professional must develop a specific skill known as their "closing ability." This is their ability to finalize a deal or transaction with a customer. It combines many soft skills, such as negotiation and persuasion, to create a more technical skill.
‍ Product Memorization: The ability to memorize large quantities of information is highly important in customer service.
No matter whether they are hard or soft skills, all your skills should be selected according to the job.
In fact, tailoring your resume for the job is crucial for impressing employers!
Read our career advice article on how to Tailor Your Resume to Any Job in 4 Easy Steps to learn more.  
How Do I Describe My Customer Service Skill Levels?
When describing your customer service skills on a resume, it is important to indicate your level of proficiency.
Generally, there are three levels commonly used on resumes:
‍ Expert: At an expert level, you can employ a skill according to your own assessment of a situation. Little to no outside direction is required. ‍
Intermediate: Intermediate skill levels indicate that you are proficient but may still need some supervision. ‍
Novice: A novice skill level lets employers know you understand the basics but do not consider the skill one of the best proficiencies.
We recommend only including your very best skills on a resume.
As such, you should aim to mainly include skills that fall into either the expert or intermediate categories.
How Do I List My Customer Service Skills on a Resume?
To include customer service skills on a resume, there are two main formatting options:
Listing the skills in the work experience section
Creating a dedicated skills section
Oftentimes, the best approach is to combine these two formatting options.
Including soft skills in your work experience section allows you to include greater context and explanation.
Comparatively, hard skills need less explanation and can benefit from being place in a separate section.
Here are two quick breakdowns for these formatting options:
Method 1: Listing Customer Service Skills in Your Work Experience Section
Work Experience Customer Service Representative, Whole Foods April 2018 – May 2020 · Good communication skills · Worked closely with customers · Learned better closing tactics
Why It's Wrong: In this example, the bullet points are too vague and provide little information about the person's responsibilities.
Adding in skills to your work experience section should add extra value, not detract from the descriptive nature of the section.
Work Experience Customer Service Representative, Whole Foods April 2018 – May 2020 · Communicated daily with customers through the call center · Fostered loyal customer relationships through an empathetic approach · Developed a strong closing ability and increased sales by 15 percent
In this corrected example, the skills clearly tie into the person's qualifications.
The information given is much more insightful into the applicant's work ethic and skill set.
ProTip: When describing skills in your work experience section, make sure to use active language. For help in doing so, take a look at our list of 350+ Action Verbs to Make Your Resume More Effective in 2021 .
Method 2: Creating a Dedicated Customer Service Skills Section
Customer Service Skills · Caring for customers · Answering the phone · Helping customers with returns · Using Microsoft Excel and other programs
Why It's Wrong: This example fails to use strong skill keywords.
Additionally, it is not inherently bad to include extra words in a skills section.
However, these extra words should add value, not just take up space in your word count.
Customer Service Skills · Empathizing with Customers' Specific Needs · Call Center Telecommunication · Conflict Resolution for Customer Returns · Microsoft Office Suite
In this corrected example, the extra words being used give the skill greater detail and specificity.
Do you need more help writing your ideal resume? Check out our guide on the 20 Best Resume Writing Tips and Tricks for 2021 (with a Free Checklist) !
Final Takeaways
Customer service is a massive industry with many employment opportunities.
To heighten your chances of landing a job in this field, focusing on your related skills is key.
Here are our 5 main takeaways for listing customer service skills on a resume:
Include both your hard (technical) and soft (interpersonal) customer service skills.
Relate your skills to the job you are applying for.
Use skills in both your work experience section and a dedicated skills section.
Provide context around interpersonal skills.
Aim to include your best – or "expert-level" – skills first.
To learn more about creating the perfect resume in 2021, check out our many free resume guides and career advice articles !
Browse more resume templates that fit your role
Ed is a co-founder of Easy Resume. His background in scaling teams at tech startups over the last decade has given him extensive experience and knowledge around how to hire top talent and build successful teams. He enjoys mentoring, coaching, and helping others reach their career goals. When he's not writing about career-related advice, he's playing with his dog, Lilo, or going on long hikes in upstate New York.
Get inspired with more resume examples
More advice that will accelerate your career path, 15+ key healthcare skills to list on your resume in 2022 (with examples).
Healthcare is a massive and important industry that contains all sorts of professionals. To land a job in healthcare, you must understand what relevant skills employers are searching for. In this guide, we will cover key healthcare skills to include on your resume and why doing so is so important.
15+ IT Skills to List on Your Resume in 2022 (With Examples)
IT is a massively growing industry with tons of potential for professional growth. It's no wonder why so many applicants are flocking to these jobs! In this guide, we will cover what IT skills are and offer you examples of some of the top skills to include on your resume.
50+ Key Technical Skills to List on Your Resume in 2022 (With Examples)
Including technical skills on a resume is an absolute necessity. These types of skills show employers your quantifiable qualifications. In this guide, we will cover exactly what a technical skill is and some of the best examples to include on a resume.
20+ Key Computer Skills to List on Your Resume in 2022 (With Examples)
With the world becoming more digitally focused, having strong computer skills is more important than ever. In this guide, we will cover what computer skills are and which ones are best to include on your resume.
Read our how-to guides on making your resume perfect
How to write a resume header.
Your resume header is the very first thing an employer will see. Not only does it need to contain the correct information, but it needs to stand out as well! In this guide, we will teach you how to write the ideal header for your resume.
How to Write Your Resume in Reverse-Chronological Order
When setting out to write the perfect resume, choosing a format is an important decision. Reverse-chronological resumes are the standard format, so knowing how to craft one is key! This guide will teach you how to write the best reverse chronological resumes.
How to List Contact Information on Your Resume in 2022
Learn how to format contact information on your resume and what information to share with the hiring manager.
How to Write a Two-Page Resume (with Examples & Tips)
Don't know whether you should write a one-page or two-page resume? Find out when it is appropriate to write a two-page resume and learn how to write it correctly.
Professional resume templates to help land your next dream job.
Facebook • Twitter • Linkedin • Pinterest • Crunchbase
Customer Service Skills for a Resume [W/ Full List & Examples]
Customer service skills are vital if you want to get hired for any customer-facing position. 
That's because customer service skills can help you resolve customer complaints, improve customer satisfaction, and even drive new sales.
Want to learn which customer service skills are a must-have on your resume in 2023? You've come to the right place!
In this article, we're going to cover everything you need to know about customer service skills, including: 
What Are Customer Service Skills
20 Essential Customer Service Skills For Your Resume
3 Steps to Add Customer Service Skills to Your Resume
How to Improve Your Customer Service Skills
Let's dive in! 
What Are Customer Service Skills?
Customer service refers to the relationship between a business and its customers. The better this relationship, the more successful a business can be. 
Customer service skills are a set of soft skills that allow you to provide the best customer experience possible. They involve being able to:
Communicate effectively 
Solve problems promptly
Demonstrate patience 
Create genuine connections 
Customer service skills are essential for any customer-facing role out there, including customer support representatives , salespeople, cashiers , and the sorts. 
But what is it, exactly, that makes customer service skills so valuable? Let us give you the data-backed answer. 
Why Are Customer Service Skills Important 
If you're someone who's looking for a job in customer-facing roles, you probably already know that having strong customer service skills can significantly improve your employability. 
Finding employees who can resolve customers' complaints and make them feel heard, understood, and appreciated is of the highest importance for potential employers.  
Here are all the benefits that employees with strong customer service skills can bring to a company: 
Improved customer experience. The better customer service you can provide, the more satisfied will your customers be. And, according to this HubSpot study, 68% of consumers say they are willing to pay more for products and services from a brand known to offer good customer service experiences.
Increased profits. Happy customers are more likely to spend money on a product or service. A study by Bain found that companies that excel at customer experience grow revenues 4%-8% above their market .  
Higher customer retention. According to Invesp, investing in new clients is 5 to 25 times more expensive than retaining existing ones. Considering that 80% of consumers said they'd do business with a competitor after a bad customer service experience, customer service is essential in retaining customers. 
Established brand loyalty. According to the study by Zendesk, nearly three out of five consumers report that good customer service is vital for them to feel loyalty toward a brand. 
More referrals. Your customers are bound to talk about their customer experience - especially if it's really good or really bad. According to Esteban Kolsky, Chief Evangelist for customer experience at SAP, after a positive customer experience, 72% of customers will share their opinion of your brand with at least six people. 
20 Customer Service Skills to List on Your Resume 
As we already mentioned, customer service doesn't consist of a single skill, but of a set of skills. 
As such, the customer service skills you should list on your resume greatly depend on the specifics of the position you're applying for. 
That said, there are some customer service skills that are in demand for the majority of customer-facing roles out there, such as communication and active listening.  
Here is a list of the most in-demand customer service skills for your resume in 2023: 
Active listening
Adaptability 
Attention to detail
Bilingual customer support
Building customer royalty
Communication
Complain resolution
Organizational skills
Decision making 
Interpersonal skills
Persuasion skills
Problem-solving skills
Product knowledge
Time management
Upselling/Cross-selling
Service-based selling
Computer skills
Now that you know what the most important customer service skills are, it's time to list them on your resume.
Below, we'll teach you which resume sections are best for listing your customer service skills, as well as teach you how to do it in the most compelling way possible.
Let's get started!
#1. Mention Your Customer Service Skills on Your Resume Summary 
The first place where you can (and should) mention your customer service skills is the resume summary . 
In a nutshell, the resume summary is a short, three or four-sentence paragraph that describes you as a candidate. Typically, it mentions: 
Your professional title and years of experience
Your top skills
Your most notable achievements
Done right, the resume summary will show the hiring manager you're a qualified candidate from the get-go and get them to go through your resume in more detail. 
As such, for roles where customer service skills are practically essential, it's very important to higlight that you possess such skills in your resume summary.
Here's an example of customer service skills listed in a resume summary:
Attentative and communicative customer service representative with five years of retail experience responding to all manner of customer inquiries. Career highlights include receiving 99% positive customer survey results at XYZ Convenience. Seeking a role at ABC Tech, where my problem-solving and interpersonal skills can be leveraged to achieve and maintain the highest level of customer service.
#2. List the Right Customer Service Skills 
The most obvious place to list your customer service skills is on your resume's Skills section. 
The key here, though, is to list skills that are relevant for the role you're applying for.
We already mentioned how different roles may require different customer service skills. A customer support agent, for example, requires comunication skills and active listening.
Whereas a sales represenative, on the other hand, requires persuasion and upselling skills.
What we're getting at here is that you shouldn't just randomly list all the customer services skills we covered in this article - you should pick out the ones that are most relevant for your role.
Here are our top tips on how to list the most relevant customer service skills for your position:
Check the job description. Most jobs tell you exactly which skills they're looking for in candidates, all you've got to do is check the job description. As a customer service representative, for example, it'll typically tell you that you need active listening skills, multi-tasking skills, communication skills, knowledge of CRM systems, etc. 
Identify the skills you possess. Single out the skills that you actually possess instead of adding every single skill mentioned in the job description. 
Add them under Soft/Hard Skills. Add skills like time management, communication, etc., under Soft Skills and technical know-how like computer skills or product knowledge under Hard Skills. 
#3. Prove Your Customer Service Skills In Your Work Experience Section 
Last but definitely not least, you should use your work experience section to prove to the hiring manager that you possess the customer service skills you mentioned in your resume summary and under your soft skills.
After all, anyone can claim they have customer service skills. It's backing up your claims with facts that can make all the difference. 
Done right, your work experience will leave no doubt in the hiring manager's mind that they should call you back for a job interview .
Here's exactly how you should build your work experience section so that it highlights your customer service skills: 
Tailor your work experience to the job description. Don't use one generic resume to apply to dozens of openings. Each position has its own specific requirements and your resume sections should be tailored to show the hiring manager that you can meet them. If you're applying for a cashier position, for example, the hiring manager will want to know about your experience as a restaurant server, but not about the time your mowed lawns as a teenager . The first experience highlights yoru customer service skills, while the second does not.
Focus on your achievements instead of your responsibilities. The hiring manager most knows exactly what your responsibilities were in previous jobs. What they want to know is how you made a positive impact with your achievements. As such, focus on highlighting how you made an impact on your work experience section instead of simply listing what your basic responsibilities were. 
Make your achievements quantifiable. Speaking of achievements, supporting them with data-backed evidence is what really makes a difference. After all "helped company increase customer retention by 14% by providing customers with a personalized experience" sounds much better than "helped with customer retention."
Use action verbs and power words . There are hundreds of words and verbs you can use instead of "helped" or "served." The more descriptive you are of your achievements, the more impressive you can make them sound. 
Here's an example of a work experience section that highlights the candidate's customer service skills perfectly: 
Customer Service Representative 
YXZ Convenience Store
03/2018 - 04/2022
Achieved the highest up-sell rates in both 2019 (2.6%) and 2021 (3%).
Worked at the customer information desk for 10+ hour shifts.
Welcomed and provided personalized customer service to 1000+ customers during the store opening event.
7 Ways to Provide Excellent Customer Service 
Customer service skills don't come naturally to everyone. 
Some people are much better at making customers feel heard and appreciated, while others may struggle to form that connection that makes all the difference when it comes to providing good customer service. 
Well, if the first case applies to you, don't worry. 
Below, we cover seven ways to provide excellent customer service (that can be practiced and learned):
#1. Stay positive
Developing a positive mindset and attitude is an essential part of improving your customer service skills.
Think about your own customer experiences. You're probably not too happy when, say, you sit at a restaurant and the server taking your order looks miserable, right? Or when you call customer support to resolve an issue and they're less than willing to help. 
So, whether you're communicating by phone, face-to-face, or via e-mail, try to stay as positive as possible (even in the face of difficult issues or customers).
#2. Don't say no
Even if the answer to a customer complaint or issue is "no, it can't be done" or "no, I can't help you with this," you should always refrain from phrasing it this way. 
When customers hear the word "no," they're more likely to associate it with "this customer service worker doesn't want to help me" rather than with "this is beyond this employee's control." 
So, whenever it's possible, go out of your way to solve a customer's issue or help them. And, if doing something to help them really is out of your control, use positive language to tell them, avoid the word "no," and try to offer them alternative solutions/options that could satisfy them. 
That way, they'll see that you're trying hard, despite the fact that you might be unable to solve their problem.
#3. Practice active listening
Active listening is the process of mindfully listening to a speaker, providing feedback, and being observant of non-verbal cues to ensure effective communication. 
Considering that 40% of our daily communication consists of listening , making sure you're listening effectively to what your customers have to say is an essential part of providing excellent customer service. 
Some ways to do that include: 
Paying attention and not getting distracted. Try to stay away from your phone and avoid multitasking when you're interacting with customers. 
Asking open-ended questions. Open-ended questions require more than a simple "yes" or "no" answer. You can ask such questions to get your customers to describe their needs or problems more comprehensively. 
Asking probing questions . Similar to open-ended questions, probing questions aim to get a 360-degree view of a topic. Not to mention, they don't just help you understand better, but also help the speaker to think more comprehensively about what they're saying.
Being more attuned to the speaker's feelings. Customers don't appreciate feeling like they're talking to a robot. Asking them about their day and being sympathetic towards their feelings (be they frustration, anger, or annoyance), is a great way to make them feel heard. 
#4. Know your customers
The better you know your customers, the more you can understand their needs and expectations. 
In turn, you can find more creative ways to meet said expectations and improve your customer service. 
Here are some ways you can better understand customer needs: 
Ask yourself/the team questions such as "who are our main customers?" "what market are they from?" "how does our product/service meet their needs or expectations?" and "what could we do to further help them?"
Step into your customers' shoes by considering your own challenges and needs as a customer or what would make your life easier while using the company's product or service. 
Encourage customers to give detailed feedback.
Analyze customer feedback by identifying trends and gaps in your service. Share any results with your team or your colleagues. 
#5. Know the product/service
The better you know the company's product or services, the more qualitative the customer service you can provide. 
As a salesperson , for example, you'll be able to sell a product or service better. As a customer support representative, on the other hand, you'll be able to solve customers' problems more effectively. 
On the same note, knowing a company's products or services can come in particularly handy when you're interviewing for a job too. The hiring manager is bound to be impressed with your dedication and effort to learn all about the company before you're even hired.
Some places where you can easily acquire knowledge of a company's product or services are:
Company's website
Company's handbooks 
Online forums 
Customer feedback 
Your own experience with the product 
#6. Be empathetic
We cannot stress enough how important it is to connect with your customers more than just on a professional level. 
Actually connecting with the customer on a personal level and showing real empathy for their issues can really make a world of a difference when it comes to customer experience.
In the first case, if you can't resolve a customer complaint or help with a specific issue, the customer will be much more likely to feel disappointed with you and the company in general. 
In the second, however, they might cut you some slack and still think "well, at least they listened and genuinely tried to help."
This can be the difference between losing customers and retaining them and it's definitely an important part of providing amazing customer service. 
#7. Personalize your customer service
Personalizing your customer service is what can make customers feel special, and who doesn't like to feel special, right? 
Here's how you can provide personalized customer service that's guaranteed to improve your customer service skills: 
Greet your customers by name and make them feel welcome.
Contextualize your customer service depending on the customer's lifestyle and personality.
Don't get distracted by anything else when you're interacting with a customer. Make sure that the customer feels like they're your center of attention.
Go out of your way to find the best possible solution/option for the customer, and make sure that the customer knows how much effort you're putting into helping them.
3 Customer Service Representative Resume Examples 
Below, we'll show you three examples of how you should list customer service skills for different roles. 
We hope these resumes, created with our tried-and-tested resume templates , inspire you to go after the customer-facing role of your dreams:
#1. Customer Service Representative Resume Example 
#2. Cashier Resume Example 
#3. Sales Executive Resume Example 
Key Takeaways 
And that's a wrap. By now, you should know everything there is to know about customer service skills and how to highlight them on your resume. 
Before you start putting our tips into practice, let's go over the main topics we covered in this article: 
Customer service skills are a set of soft skills that allow you to provide the best customer experience possible.
Companies are always looking for candidates with strong customer service skills because they can provide the best possible customer experience and, in turn, help them increase their profits, retain customers, improve their brand loyalty, and get more referrals. 
Some in-demand customer service skills include active listening, interpersonal skills, communication, complaint resolution, empathy, and positivity. 
To best highlight your customer service skills, list them in your resume summary, work experience, and skills sections.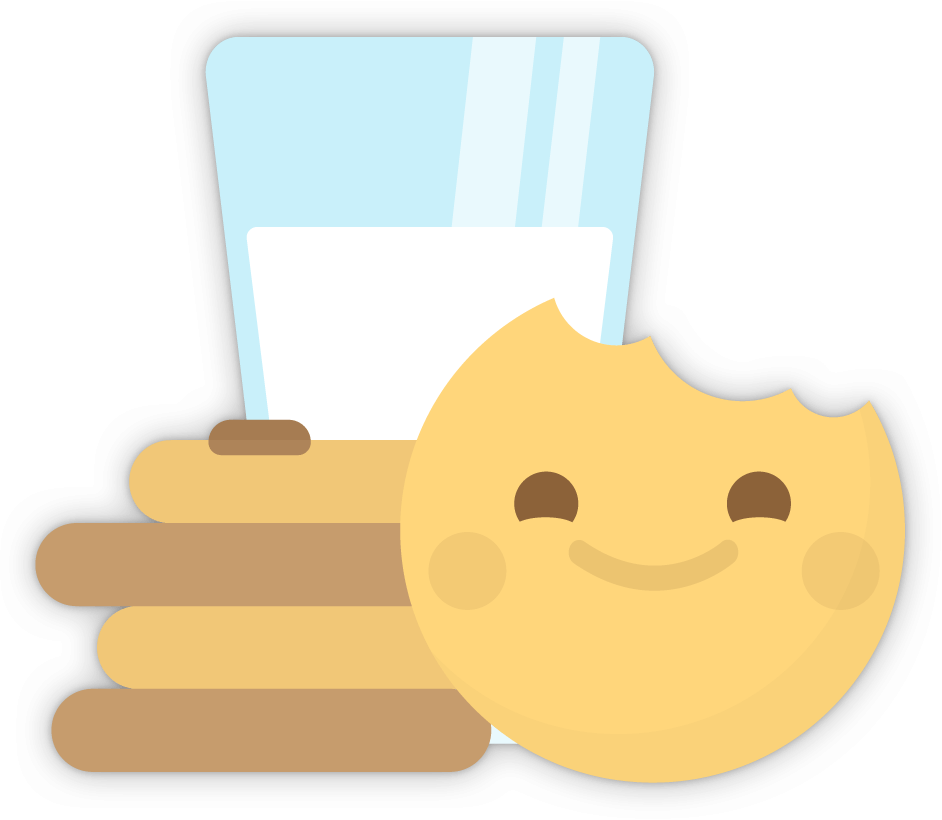 To provide a safer experience, the best content and great communication, we use cookies. Learn how we use them for non-authenticated users.
How to List Customer Service Skills on a Resume | Best Skills and Examples
Quick Navigation
What are customer service skills to list on your resume?
Examples of customer service skills
How to improve customer service skills shown on a resume.
Customer service skills include the soft skills necessary to communicate with others, solve problems, demonstrate patience and understanding, ensure customer satisfaction and resolve customer complaints. Customer service skills are important for service-related jobs, but also apply to any job that involves working with others, completing requests and solving problems. In this article, you can learn how to list customer service skills on your resume by reviewing the examples and following a few simple steps.
What are the best customer service skills to list on your resume?
The best customer service skills to include on your resume are ones that demonstrate your ability to serve others. You will want to evaluate the job description's keywords to select skills that match the job description keywords.
When choosing customer service skills to include on your resume, use the skills included in the job description to show you are a good fit for the position. You will notice that the list of required skills may vary based on the position you are applying for.
Some common customer service skills employers look for include:
Effective communication
Effective communication is the ability to convey thoughts and ideas in ways others can understand. This may include written or verbal communication. This skill is important to ensure customers understand products or services as well as company policies.
Active listening
Active listening is the ability to listen to others with the intent to understand them and without being distracted by external noise. This includes asking questions for clarification, summarizing and paraphrasing to ensure you thoroughly understand the customer's needs.
Positive language
Communicating with positive language includes explaining to customers what you are able to do for them (as opposed to saying what you are not able to do). This is important to convey a helpful attitude and communicate that your goal is to assist customers instead of giving excuses for why you're not able to fulfill their requests or resolve their complaints.
Problem-solving
Problem-solving is the ability to find solutions that are mutually agreeable for the customer and the company. This includes recognizing that a problem exists, identifying available solutions and providing the customer with options to resolve the issue.
This skill involves continued support and engagement with customers without expressing frustration about other things you could be doing. It involves providing each customer with the same level of service and attention.
Empathy is the ability to understand and relate to the emotions of others. This skill is important when helping with customer requests and resolving customer complaints.
Resilience is the ability to provide quality service without internalizing the problems or attitudes of others. This is an important skill to maintain quality service when assisting a high volume of customers or when working with difficult customers.
Adaptability
Adaptability is the ability to successfully navigate and respond to change. An example may include adapting to customers' changing needs. This skill is important to meet changing demands from customers in the workplace.
This skill involves thorough knowledge about your company's products or services necessary to process customer requests or resolve complaints. It also includes admitting when you don't have sufficient knowledge to complete a request or resolve a complaint, in which case it is important to direct customers to someone who can help them.
By following these simple steps, you can improve how you list customer service skills on your resume:
1. First, review the job description
Review the job description for the position you are applying to and identify keywords in the duties, responsibilities and required experience sections. Highlight or list keywords from the job description that are a good match for your customer services skills.
2. Second, consider your skills
Consider the customer service skills you've developed throughout your life. Select customer service skills and experience that match the keywords you highlighted in the job description. These are the skills you will include in the resume you submit for this job application.
3. Third, include a skills section on your resume
Create a section of your resume dedicated to listing your skills. Use this section to list specific customer service skills that match the job description keywords and demonstrate you are a good fit for the position.
4. Fourth, highlight skills throughout your resume
When listing experience from previous employment, include experience that demonstrates the customer service skills you selected. Use the keywords you highlighted in the job description as well as similar phrasing to describe your experience. For example, if you list communication as a relevant customer service skill, include job duties in your work history that demonstrate this skill.
When creating bullet points for the work history and work experience sections of your resume, consider specific experience that demonstrates your customer service skills. This allows you to build on the skills section, where you list your relevant experience and accomplishments that specifically demonstrate those skills. For example, you may include your ability to provide exceptional service for each customer when working with a high volume of customers.
Explore your training options in 10 minutes Get Started
Graduate Stories
Partner Spotlights
Bootcamp Prep
Bootcamp Admissions
University Bootcamps
Software Engineering
Web Development
Data Science
Tech Guides
Tech Resources
Career Advice
Online Learning
Internships
Apprenticeships
Tech Salaries
Associate Degree
Bachelor's Degree
Master's Degree
University Admissions
Best Schools
Certifications
Bootcamp Financing
Higher Ed Financing
Scholarships
Financial Aid
Best Coding Bootcamps
Best Online Bootcamps
Best Web Design Bootcamps
Best Data Science Bootcamps
Best Technology Sales Bootcamps
Best Data Analytics Bootcamps
Best Cybersecurity Bootcamps
Best Digital Marketing Bootcamps
Los Angeles
San Francisco
Browse All Locations
Digital Marketing
Machine Learning
See All Subjects
Bootcamps 101
Full-Stack Development
Career Changes
View all Career Discussions
Mobile App Development
Cybersecurity
Product Management
UX/UI Design
What is a Coding Bootcamp?
Are Coding Bootcamps Worth It?
How to Choose a Coding Bootcamp
Best Online Coding Bootcamps and Courses
Best Free Bootcamps and Coding Training
Coding Bootcamp vs. Community College
Coding Bootcamp vs. Self-Learning
Bootcamps vs. Certifications: Compared
What Is a Coding Bootcamp Job Guarantee?
How to Pay for Coding Bootcamp
Ultimate Guide to Coding Bootcamp Loans
Best Coding Bootcamp Scholarships and Grants
Education Stipends for Coding Bootcamps
Get Your Coding Bootcamp Sponsored by Your Employer
GI Bill and Coding Bootcamps
Tech Intevriews
Our Enterprise Solution
Connect With Us
Publication
Reskill America
Partner With Us
Resource Center
Coding Tools
Bachelor's Degree
Master's Degree
Top 5 Customer Service Skills for Your Resume
So, you're looking to enter into a job in the customer service industry? Before you start applying for jobs, you'll need to craft a resume that outlines your past experience and the skills that qualify you for a job in customer service.
But what skills should you list on your customer service resume? That's a great question and one that everyone faces when they are tackling a job application—whether it's their first resume or their fifth.
Find your bootcamp match
In this guide, we're going to discuss what customer service jobs involve and why customer service skills are important. We'll then explore the top five important customer service skills that you should mention on your resume.
What Are Customer Service Skills?
People who work in jobs involving customer interaction need to have good customer service skills. For instance, retail associate, customer service representative, customer service agent, and sales associate jobs all involve communicating with customers, getting to know their needs, and resolving their problems. Hence, it is safe to say that these jobs involve a high degree of customer service skills.
While you may think that customer support skills are only applicable in retail or sales jobs, that is not true. Customer service skills are transferable to other types of jobs. For instance, the communication skills that you hone in a retail position could also be applied to a job in accounting—both jobs involve talking with other team members on a frequent basis.
Customer service skills are the skills that you use when talking with a customer. Whether you are meeting with someone for the first time or providing continued support after a long troubleshooting session, you will be using your customer service skills.
There is a wide range of customer service skills that you may use in your job. You could use communication skills to understand the customer's needs. Then you may use your technical knowledge skills to solve the problem that a customer is experiencing.
Why Are Customer Service Skills Valued?
Employers value customer service skills for a couple of reasons.
If you are entering into a job that involves working with the public—like being a bus person at a restaurant, or a retail associate at a superstore—then you will need to be able to interact well with others. Businesses want to hire employees who are able to work well with customers, so they can build a good reputation and relationship with those customers.
Customer service skills are also valuable because, as we discussed earlier, they can be transferred into a variety of other roles. For instance, if you find a job as a retail associate, you could use those skills in a management position further in your career.
Top 5 Customer Service Resume Skills
While you could write "customer service skills" on your resume, it's likely that there are a few skills with which you have more experience than others. That's why it can be helpful to mention more specific skills on your resume. Doing so will help you showcase your exact skill set and the value you can provide to an employer.
Here are the top five customer service skills you should consider adding to your resume:
#1: Empathy
If you're working with customers, you should be capable of empathizing with them. Indeed, a customer's issue may not seem particularly important, but to them, it is a major pain point. You should be able to put yourself in the shoes of a customer , identify what problems they are facing, and keep an open mind while coming up with a solution.
#2: Communication
The key to providing good customer service is communication. You should be able to listen effectively and really get to know the issue that a customer is facing. Otherwise, you may end up trying to solve the wrong problem. Then, you should be able to provide a comprehensive and personable response to their inquiry.
#3: Technical Knowledge
Customer service personnel typically develop "technical knowledge" of range products or services. This is often an underrated skill, but one that is essential in jobs such as retail. You should be able to use listening skills to a customer and understand their problems, then use your technical knowledge to provide an effective answer to that problem.
For instance, suppose you work in an electronics store. You should have a good understanding of the main offerings in the store so that you can provide informed recommendations to customers based on their preferences and goals.
#4: Friendliness
Good customer service personnel are those who are able to maintain a friendly tone while engaging with customers. When talking with a customer, you should use positive language, be mindful of your body language, and maintain eye contact. This will make customers feel more positive and ensure that they walk away with a great experience.
When a customer asks you a question, you should always convey a helpful tone, while maintaining a professional image. After all, customers don't want to talk with robots—they want to talk with a human. A little bit of politeness can go a long way.
#5: Timeliness
Customer service workers are on the front-lines of a business. Therefore, how you act will have a direct impact on the impression customers get about a business and its offerings. It's crucial that you are able to be timely in responding to customer complaints and inquiries.
If a customer looks like they need help, you should offer your assistance; if a customer has asked for help, you should try to get back to them with a solution as soon as possible.
How to List Customer Service Skills on Your Resume
Customer service skills can be highlighted either in the skills section of your resume, or the work experience section.
If you are applying for a job that involves a large amount of customer service work, then you may want to consider listing a few of the skills we mentioned above on your resume. You may also want to mention the technical skills you have which allow you to provide effective service, such as experience using a retail management system.
Here's an example of the skills section of a customer service resume:
Customer service skills: Experience using retail management systems, able to solve problems, patient, timely, empathetic, organized.
You could also list your customer service skills in your prior work history. This section should be devoted to discussing your past work experience and the main goals that you accomplished in your last jobs. Here is an example of a work experience entry that highlights customer service skills:
Retail Associate
"Career Karma entered my life when I needed it most and quickly helped me match with a bootcamp. Two months after graduating, I found my dream job that aligned with my values and goals in life!"
Venus, Software Engineer at Rockbot
April 2017 – July 2019
Developed a deep understanding of Best Buy's product offerings and helped contribute to an increase in monthly sales.
Exceeded sales targets on nine occasions, and won "Employee of the Month" in May 2019 for providing excellent customer service.
Strived to resolve customer complaints in a timely manner; escalated issues to supervisor when necessary.
Maintained a friendly and professional tone while speaking with customers, and built a rapport with a number of regulars.
Customer service skills are not just valuable in retail positions, as they can be applied across any job. That's because customer service skills are soft skills—communication is just as valuable in an office environment than it is in a restaurant or a superstore.
If you're applying for a job that involves extensive customer service work, you should consider listing specific customer service skills on your resume. This will help you highlight your main strengths, which will help you get one step closer to landing a phone interview!
About us: Career Karma is a platform designed to help job seekers find, research, and connect with job training programs to advance their careers. Learn about the CK publication .
What's Next?
Get matched with top bootcamps
Ask a question to our community, take our careers quiz.
Leave a Reply Cancel reply
Your email address will not be published. Required fields are marked *
22 Customer Service Resume Examples for 2023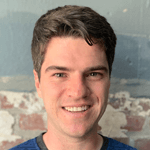 Customer Service Resume
Customer Service Resumes by Experience
Customer Service Resumes by Role
Writing Your Customer Service Resume
As the face of the organization, the customer service team is instrumental in building and maintaining a business's reputation.
To be a successful customer service professional, you must have a wide-ranging skillset—patience, empathy, critical thinking, and detailed knowledge of your company's products or services.
With such a tall order, you shouldn't also have to be an expert at building a resume . Our easy resume tips are available at your fingertips!
We've analyzed countless resumes and chosen the 22 best customer service resume samples to help you land your next job in 2023 .
Furthermore, we'll share our recommendations and advice so you can put your best foot forward on your resume; before you know it, you'll also be ready to tackle your customer service cover letter !
or download as PDF
Why this resume works
The best way to do this is by making your points concise and highly relevant to the job to which you're applying. If you include a resume summary , tailor it to the business to which you apply. As a rule of thumb, the more you customize and fine-tune your resume for each job application, the more likely you are to get an interview.
Entry-Level Customer Service Resume
Choose two tastefully contrasting fonts: one for your section headers, and one for your body text.
Leverage white space throughout your resume to give it a clean, easy-on-the-eye, professional feel.
We suggest bold (but not garish) colors in the header and titles to draw attention.
Say goodbye to excess white space by adding some relevant projects you've worked on.
Just make sure they relate to the customer service job description and emphasize your most relevant skills.
Customer Service Associate Resume
Something very impressive on a customer service associate resume is when you've gone the extra mile to be certified. Definitely include any licenses or certifications you have in a dedicated "Certifications" section.
Our user-friendly resume templates and Google Docs resume templates allow you to quickly add a section just for certificates and licenses.
For example, "Handled an average of 40+ customer complaints per day with a 93% customer satisfaction rate."
Customer Service Manager Resume
Don't worry though! You can easily tailor it by mentioning the specific job title you're seeking, the company's name, and any position-specific skills you've learned.If these kinds of details paralyze you, take a breath; now, start off your resume-building adventure with one of our free resume templates or Google Docs interactive resumes that already have sections laid out for your objective.
Though including a resume objective is optional, we recommend one if you've had a career change, are entry-level, or simply need to effectively fill a little space on your resume.
If you choose to add it, make sure it's unique and personalized for every application you submit. That's right. Every single one.
Insurance Customer Service Resume
Remember that expertise in communication efficiency, accurate responses align well with the requirements of the role since you will be handling customers.
Client Service Manager Resume
And if you may, add your metrics on improving customer satisfaction to further prove your potential.
Customer Service Specialist Resume
Luckily, customer service is typically a metric-heavy role. From sales to customer reviews to retention, there's a lot of numbers you can draw upon, such as customer satisfaction scores, how many customers you helped, and sales targets you exceeded.
Metrics draw the eye of the resume reader and increase the length of time they'll review your customer service specialist resume , which increases your likelihood of getting an interview. Since a hiring manager will, on average, spend six seconds reviewing your resume, hooking their attention quickly is key.
Retail Customer Service Clerk Resume
The structure of your retail customer service resume can either help or hurt the flow of the employer's reading experience and affect whether or not you get that interview.
We suggest you experiment with an array of resume templates and go for the one that zooms in on your greatest selling points.
Sprinkle in impressive numerical metrics such as team headcounts, sales targets met, and payment processing accuracy percentages whenever possible.
Customer Success Manager Resume
Challenge yourself to prove your impact with metrics.
For example, how much time did you save in labor hours? How much did you increase profits for the company? Provide any details that show how quickly you could boost numbers at the next business that's smart enough to hire you.
Striking a good balance between hard and soft skills is tricky, but doable—the skills section on your resume can emphasize the soft skills that made those impressive numbers happen in the first place.
Bilingual Customer Support Resume
For example, you can mention the number of reward program members you signed on, the number of customers you helped per shift, the number of performance-based awards you earned, and the percentage of bilingual clients who specifically returned to you for assistance.
Pass the automated tracking system filter by peppering your skills section with relevant keywords you've taken the time to mine from the job description .
Just be sure the keywords you glean from the job description truly match the skills you possess! Better to be a master of a few talents than have a surface knowledge of many.
Customer Service Consultant Resume
Having trouble breaking up with the roles you had in high school? You can save old positions in a separate document, just in case. Just reassure yourself that you can discuss this expertise during an interview.
Rather than cramming your work experience down to microscopic font size, try honing in on your most relevant work history.
Since you probably have plenty of experience, you may want to consider including a resume summary , which can give a valuable overview of your skills and how they've driven results over the course of your lengthy (10+ years for a summary) career.
Customer Service Agent Resume
As long as you're not distracting from the content of your resume, go ahead and get a little creative.
Do this by organizing your resume into distinct sections (subheadings are your friend), and use an unexpected pop of color to draw on your personality. Who said your resume has to be boring?
Focus on adding hard skills, like Zendesk, Salesforce, and Microsoft Word.
Customer Service Success Specialist Resume
Hiring managers in the customer service field often have less than a minute to review your resume, so it's important that you place the most relevant information where they'll see it!
Emphasize growth in your career by ordering your work experience in a reverse-chronological resume format , meaning that your most recent experience will be listed at the top of the page.
Including numbers in your work experience bullet points shows the employer that you're great at your job! Ultimately, they're looking for specialists who can perform the job well, and numbers prove that you can.
Customer Service Coordinator Resume
That's right. Your resume doesn't need to look computer-generated to command respect. In fact, using a sprinkle of color can demonstrate your confidence and individuality, making you an even more appealing candidate.
A word of caution: While more companies are valuing the individuality and flair of applicants, there are times when toned-down colors (like deep navy, slate gray, or hunter green) may be more appropriate. This can be especially true if you're applying to a larger corporate business. Determine what's best by investigating the customer service job description's work culture.
Customer Service Advisor Resume
Now, that doesn't mean you need to bring the entire color wheel to your resume. Instead, focus on grabbing recruiters' attention by using one or two colors for your section titles. You can start from scratch to find a visually-appealing color, or use a resume template if you're not artistically inclined.
Take your resume personalization to the next step by adding a career summary section if you're a total pro in the field with more than a decade of experience. Use this section for some humble bragging and tell hiring managers about your biggest accomplishments over the course of your career. Because if there's any good time to brag, it's on your resume, right?
Customer Service Technician Resume
It's surprisingly easy! Using hard numbers throughout your resume makes hiring managers slow down and read more carefully, plus using metrics supercharges your resume clout and indicates that you know your value (literally).
Don't be afraid to highlight your hobbies and interests on your resume .
But, please, please ensure you can relate them to the job. If you're including a super interesting hobby, a hiring manager is almost certainly going to ask you all about it. You better 1.) actually do that hobby, and 2.) be able to relate that hobby to relevant customer service tech job skills.
Customer Service Representative Resume
So, instead of simply adding 'Sales' as a skill in your customer service representative resume , use an example of where and how you used said skillset. Try, "Boosted high-end electronic sales by 34% through deep product knowledge and personalized demonstrations."
Call Center Customer Service Resume
Format your resume so that your most recent experience and achievements are at the top of your call center customer service resume . By doing this, you're presenting those highlights in a way that they're the very first thing a recruiter will probably look at.
Professional Customer Service Resume
Let's say you have a Certified Customer Service Professional (CCSP) certification on your professional customer service resume—it immediately lets a potential employer know you're well-equipped and ready to provide exceptional customer service.
Customer Service Supervisor Resume
If you know your way around a specific CRM or management software, don't miss the opportunity to add it to your customer service supervisor resume and show an employer you're a well-rounded candidate.
Remote Customer Service Resume
By using a remote customer service resume template that's clutter-free and spotlights what's really important, you can show a recruiter what they need to see to form a positive opinion of you.
Customer Service Sales Resume
Let's take the poetry writing, portrait sketching, and vector illustration mentioned in this customer service sales resume . They convey that you have a knack for being creative, understanding design, and paying attention to detail—all of which will come in handy in your professional role.
Related resume guides
Receptionist
Sales Associate
Front Desk Receptionist
4 Tips to Improve Your Customer Service Resume Today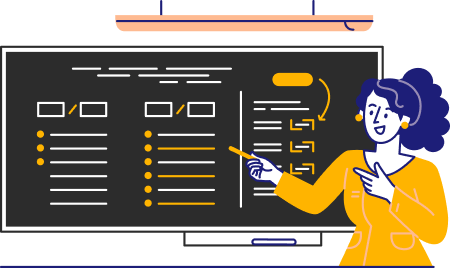 Customer service resumes have gone beyond a simple list of experiences and education that prove your worth. Now, they're as varied as the candidates themselves. Before you apply for your next job, check out BeamJobs' list of recommendations to make your resume sound professional, look neat, and prove without a doubt that you're the best candidate. We'll cover:
Customer service skills
Formatting your customer service resume
Quantifying your previous impact
Customizing your resume for each job

Tip 1: Confidently choose your customer service skills
The skills section of a resume might be short, but it packs a punch. This is where you sell what you're capable of and what you can do. This section is especially important for ATS to keep you in the running, so it's crucial to pay attention to what skills you possess.
You should list both hard skills (like Microsoft Office Suite, HubSpot, or HelpDesk) and soft skills (like organization, problem-solving, and interpersonal communication). The best place to find applicable skills would be the job description itself—see what's required for the tasks listed, and then use those tasks to steer you in the right direction.
Let's say you run across a customer service job description requesting bilingual support like this:
Answer telephone calls and emails promptly in Spanish and English
Maintain and extend client base through positive customer interaction
Excellent verbal and written skills in both Spanish and English
Strong organizational and analytical skills
Flexible—must be able to work independently AND with a team daily
Based on the job description, it's clear this company values a bilingual, organized individual who is an effective communicator. These skills (as long as they accurately define you) should serve as the foundation of your skills section. And a word to the wise—don't apply for a job if you can't honestly say you own the skill set required.
Now, it's time to tailor your skills section to the job description, which could look like this:
Bilingual (Spanish and English)
Organized
Strong verbal and written communication
Proven customer success
Empathetic
Methodical and thorough documentation
CRM (HubSpot)
Not every customer service job description will look like the one above, so your skills section should reflect the role for which you're applying.
The following skills would be great additions to other customer service positions:
Data analysis
Metrics-driven
Customer service reporting
Self-motivated
Social media
Creative problem-solver
Inquisitive

Tip 2: Format your resume for the ATS and recruiters
When you open the pages of a book, what's more inviting: dense blocks of text with little color or short paragraphs with headings, indents, and plenty of white space? The latter is easier to read and, thus, more inviting. Your customer service resume needs to follow the same principle since it's your first impression. Make the recruiter's job as easy as possible by being neat, easy to read, and understandable.
There are multiple ways to achieve this, but one of the easiest is to put things in reverse-chronological format . This helps recruiters know immediately where you're coming from. (For example, if you recently worked as a customer service representative, you'll have a shorter adjustment period. And even if you were a customer service rep a few years ago, the reverse-chronological order will help recruiters quickly assess your qualifications.)
Further suggestions for keeping your resume easy to read:
Bullet points rely on keywords, essential for making your resume ATS-friendly. The condensed structure and repetitive points also relieve eye strain when reading.
Place the customer service title beneath your name to make it easier for the recruiter to keep that specific job in mind as they scan your resume. This is especially crucial when a company is hiring for multiple positions.
The average time a recruiter spends looking at a resume is six to seven seconds, which means you should only include necessities. Anything else that's relevant can be brought up in the job interview.
Some companies see them as antiquated, but others like knowing exactly what you're aiming for. Scan resumes in the job field to see if others include them, and consider reaching out to current employees on LinkedIn for advice.
Primarily, fancy icons or images may confuse the ATS. Beyond that, leaving them off your resume looks more professional; plus, it leaves room for more important things, like skills or awards.
Objective or summary for your customer service resume?
Objectives and summaries are a hot topic for resumes. It's up to you to decide if an objective or summary is needed for your customer service resume. Typically, objectives/summaries are a good idea if you're changing careers, you're an entry-level applicant, or if you want to customize them for each application. Otherwise, it would be best to leave space for other things.
The difference between objectives and summaries rests in their purpose and your level of experience. Both are roughly two to three sentences, but an objective describes your interest and qualifications for the job while a summary highlights your past work . If you have limited experience, you should choose an objective to sell why you're the best candidate, but if you're years into customer service, you could include a summary to describe your unique background.
No matter if it's a summary or an objective, it should always be concise, informative, and personal ; this is your chance to show your personality and skills before the interview, so make it count.
When you write your objective, communicate your reason for applying and why you'd make a great candidate. Avoid making it generic, flat, or too casual:
College graduate looking for work in the customer service industry to start a life-long career. I'm hardworking, great with people, and skilled with computers.
Instead, your objective should be specific, detailed, and unique to both you and the job description. Try something that highlights your skills regardless of your experience level:
For those who have 10+ years of experience, a summary is the best way to go. Poor summaries have limited and vague information:
I'm a manager who is seeking further professional growth. I'm good at resolving conflicts, handling money, and writing reports; looking for a job that will give me experience and career options.
Rather, a summary should be a highlight reel of your accomplishments and expertise. To further showcase your talent, add metrics here, too:
This summary is tailored to the position and outlines the candidate's experience and skills while being personable and not too formal. By carefully crafting your objective or summary, you can rise above the competition in just two to three sentences.
Tip 3: Leverage metrics on your customer service resume
Leveraging metrics is all about avoiding generality and demonstrating success. Most job description bullets don't describe how successful, friendly, or efficient you were. However, saying, "Assisted 200+ customers weekly with technical questions with a 98% customer satisfaction rate," tells the recruiter the specifics of your talents and abilities.
Writing metrics for every single bullet point isn't necessary, but including an estimate when you can is better than staying vague.
Some customer service metrics to add to your resume include:
Customer satisfaction (CSAT) score: The core aspect of customer service is keeping customers happy, so providing high CSAT scores based on your interaction with customers is bound to get recruiters noticing.
Net promoter score: Just like the CSAT, this gives an insight into how happy customers are with the company.
Employee retention rate: This statistic works well if you're in a management position with a tight-knit group. That means your leadership has a direct effect on how many customer service reps leave or stay.
Resolution rate: By showing a percentage of solved cases, you demonstrate your effective problem-solving skills and care for the customer.
Customer effort score: This shows how much effort it took to get an issue resolved. Less effort means you're easier to work with and more effective, which is why a low CES score is useful to add to your resume.
Customer/employee numbers: Providing the number of teammates, employees, or customers you've helped or served is a great way to show your capability in helping large volumes of people.
Now that you know what kind of metrics to include, below are some examples of how you can use them in practice. If you have trouble calculating some of the aforementioned metrics, HelpCrunch or Kustomer have some helpful formulas.
Assisted over 250 patrons with technological questions monthly with a consistent 86 CSAT score based on interactions
Extended the client base through positive, empathetic communication, resulting in a net promoter score of over 50
Led a group of 20 employees through conflict resolution training, and updated onboarding processes that improved employee retention by 23%
Tip 4: Customize your customer service resume for the job
Just as every company is different, no customer service position is identical. So, why would you submit the same resume for multiple customer service job applications? Tailoring your resume shows you have researched the job and helps corroborate your candidacy.
Check the following list for advice on how to customize sections of your resume:
Mention the company by name and what you hope to accomplish. Check the "job details" section of the job description to see what the company hopes to achieve, whether it's boosting customer loyalty or increasing customer satisfaction.
Many customer service jobs require similar skills, but that doesn't mean your skills should stay stale. Check the job description's qualifications to scan for skill keywords to use. Keep it under 10 to avoid being excessive.
Include the job description requirements in your resume as much as you can. If the job description says they're looking for someone who will "standardize quality customer service through positive customer interactions," mimic that wording on your resume to describe your past achievements. This helps make your resume ATS-friendly while highlighting your skills.
No matter the customer service role you're seeking, there are many ways to write your resume so that it's relevant and unique to every application:
Customer service resume
All of these are good ways to customize your job description points.
Include a concise objective that mentions the company by name, and highlight why you're qualified for the job.
Have you assisted large volumes of customers or boosted overall customer numbers? Have you increased efficiency or used specific software discussed in the job description?
Customer service rep resume
Outcomes like increased sales or error reductions are great metrics to include.
Highlight skills like empathy, friendliness, and negotiation in your skills section and job description bullets.
Include your goals for your interactions with customers, like "established lasting relationships" to draw attention to your interpersonal skills.
Customer service manager resume
Use verbs like "directed," "led," or "modeled" to demonstrate productive leadership.
Include a summary to showcase the success of your career so far and what you can bring to your new job.
Entry-level customer service resume
For example, if you were a lab assistant, you had to be highly organized and a great problem-solver, which would work well in a customer service resume.
Stress your ability to work well with people—include any courses, extracurricular projects , or volunteer efforts where you interacted with people consistently.
Retail customer service resume
Include past experience where you solved problems, troubleshot issues, or resolved disagreements.
Anything relating to product management would be an excellent addition—think of past jobs that dealt with marketing or sales, especially if you can provide metrics like increased revenue or reaching sales targets.
Customer success manager resume
CSMs must be able to see trouble coming and steer clear, so include responsibilities where you proactively and positively improved the customer's experience.
Resilience and tenacity are two core elements of the customer success journey, so long-term projects and goals are solid additions to prove you're willing to spend the time to get something done right.
Bilingual customer support resume
Include all languages in which you're fluent in the skills section. Also, make sure to highlight your bilingual (or multilingual) abilities in your objective or summary.
Mention how you improved your customer service strategies or practices as this will show you actively make customer experiences better for everyone.
Customer service consultant resume
CSCs are also great advocates for both the customer and the company. They see things from both the customer's perspective and the company's, so keep your resume balanced between your advancements for the company and your success with customers.
The keys to your customer service resume
Resumes are your first impression, so it's important you make a good one. By taking the extra time to customize and adjust your customer service resume, you'll catch the eye of hiring managers. With your list of relevant skills, professional formatting, specific job metrics, and customized additions, your resume is sure to stand out from the competition.
Upload your resume to our resume checker to see if your resume meets our AI-powered recommendations. If you're starting from scratch, use our resume builder , which allows you to create resumes from the ground up with helpful hints and tools from BeamJobs. If you've made it this far, it's safe to say you're well on your way to crushing your customer service resume!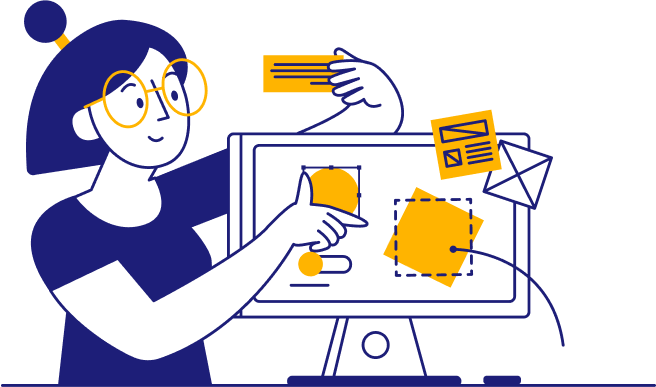 21 Key Customer Service Skills (and How to Develop Them)
It doesn't matter how great your product is: If your customer service is poor, people will complain about it, and you'll lose customers.
The good news: It's not impossible to turn things around. Transforming your customer service from mediocre to great won't happen overnight, though. It requires a serious commitment to meaningful change, a team of rockstar support professionals, and work across the entire organization.
What is customer service?
Customer service is the act of providing support to both prospective and existing customers. Customer service professionals commonly answer customer questions through in-person, phone, email, chat, and social media interactions and may also be responsible for creating documentation for self-service support.
Organizations can also create their own definitions of customer service depending on their vaues and the type of support they want to provide. For example, at Help Scout, we define customer service as the act of providing timely, empathetic help that keeps customers' needs at the forefront of every interaction.
Download the ebook
Download this free guide by filling out the form below.
Why is customer service important?
When 86% of customers quit doing business with a company due to a bad experience, it means that businesses must approach every support interaction as an opportunity to acquire, retain, or up-sell.
Good customer service is a revenue generator. It gives customers a complete, cohesive experience that aligns with an organization's purpose.
According to a variety of studies , U.S. companies lose more than $62 billion annually due to poor customer service management , and seven out of 10 consumers say they've spent more money to do business with a company that delivers great service.
Understanding that customer service is the cornerstone of your customer experience helps you leverage it as an opportunity to delight customers and engage them in new, exciting ways.
What are the principles of good customer service?
There are four key principles of good customer service: It's personalized, competent, convenient, and proactive. These factors have the biggest influence on the customer experience.
Personalized: Good customer service always starts with a human touch. Personalized interactions greatly improve customer service and let customers know that your company cares about them and their problems. Instead of thinking of service as a cost, consider it an opportunity to earn your customer's business all over again.
Competent: Consumers have identified competency as the element that plays the biggest role in a good customer experience. To be competent, a customer support professional must have a strong knowledge of the company and its products, as well as the power to fix the customer's problems. The more knowledge they have, the more competent they become.
Convenient: Customers want to be able to get in touch with a customer service representative through whichever channel is the most convenient for them. Offer support through the channels of communication your customers rely on most, and make it easy for customers to figure out how to contact you.
Proactive: Customers want companies to be proactive in reaching out to them. If one of your products is backordered or your website is going to experience downtime, proactively reach out to your customers and explain the problem. They may not be happy about the situation, but they will be thankful that you kept them in the loop.
By building your customer service strategy around these four main principles, you'll create a positive, hassle-free customer experience for everyone who deals with your company.
Customer service tips by business type and industry
B2B customer service
B2C customer service
SaaS support
Customer service in healthcare
Startup customer service
Customer service in education
Financial services customer service
Small business customer service
Customer service in nonprofit organizations
Ecommerce customer service
Write Support Emails Your Customers Will Love
Stay on top of your emails and answer more support tickets faster and easier.
21 key customer service skills
While delivering consistently good customer service requires work and alignment across your entire organization, a good place to start is your customer service team . It's important to hire people who genuinely want to help your customers succeed — and to pay rates that are attractive to skilled professionals.
Finding the perfect hire for a support team can be challenging. No particular checklist of job experiences and college diplomas adds up to the perfect candidate. Instead, you're looking for qualities that can't necessarily be taught.
These folks thrive on one-on-one interactions within their community. They love problem solving. They're warm, approachable, and great at teaching other people how things work.
Here are the 21 customer service skills that every support professional should seek to develop and every leader should look for when hiring new team members.
Foundations of Great Service
Discover the tools and techniques used by high-performing customer service organizations in our free, six-part video course.
1. Problem solving skills
Customers do not always self-diagnose their issues correctly. Often, it's up to the support rep to take the initiative to reproduce the trouble at hand before navigating a solution. That means they need to intuit not just what went wrong, but also what action the customer was ultimately after.
A great example? If somebody writes in because they're having trouble resetting their password, that's ultimately because they want to log into their account.
A good customer service interaction will anticipate that need and might even go the extra mile to manually perform the reset and provide new login details, all while educating the customer on how they can do it for themselves in the future.
In other situations, a problem-solving pro may simply understand how to offer preemptive advice or a solution that the customer doesn't even realize is an option.
2. Patience
Patience is crucial for customer service professionals. After all, customers who reach out to support are often confused and frustrated. Being listened to and handled with patience goes a long way in helping customers feel like you're going to alleviate their current frustrations.
It's not enough to close out interactions with customers as quickly as possible. Your team has to be willing to take the time to listen to and fully understand each customer's problems and needs.
3. Attentiveness
The ability to truly listen to customers is crucial to providing great service for a number of reasons. Not only is it important to pay attention to individual customers' experiences, but it's also important to be mindful and attentive to the feedback that you receive at large.
For instance, customers may not be saying it outright, but perhaps there is a pervasive feeling that your software's dashboard isn't laid out correctly. Customers aren't likely to say, "Please improve your UX," but they may say things like, "I can never find the search feature" or "Where is (specific function), again?"
You have to be attentive to pick up on what customers are telling you without directly saying it.
4. Emotional intelligence
A great customer support representative knows how to relate to anybody, but they're especially good with frustrated people. Instead of taking things personally, they intuitively understand where the other person is coming from and they know to both prioritize and swiftly communicate that empathy.
Think about it: How often have you felt better about a potential grievance simply because you felt immediately heard by the other person involved?
When a support rep is able to demonstrate sincere empathy for a frustrated customer, even just by reiterating the problem at hand, it can help to both placate (the customer feels heard) and actively please (the customer feel validated in their frustration).
5. Clear communication skills
Your customer support team is on the front lines of problem solving for the product itself, and serves as a kind of two-pronged bullhorn.
On one side, they'll be the voice of your company to your customers. That means they have to have a practiced grasp on how to reduce complex concepts into highly digestible, easily understood terms.
On the other, they'll represent the needs and thoughts of customers to your company. For example, it doesn't behoove the customer to receive a long- winded explanation on the ins-and-outs of solving a particular bug.
The ability to communicate clearly when working with customers is a key skill because miscommunications can result in disappointment and frustration. The best customer service professionals know how to keep their communications with customers simple and leave nothing to doubt.
6. Writing skills
Good writing means getting as close to reality as words will allow. Without an ounce of exaggeration, being a good writer is the most overlooked, yet most necessary, skill to look for when it comes to hiring for customer support.
Unlike face-to-face (or even voice-to-voice) interactions, writing requires a unique ability to convey nuance. How a sentence is phrased can make the difference between sounding kind of like a jerk ("You have to log out first") and sounding like you care ("Logging out should help solve that problem quickly!").
Good writers also tend to use complete sentences and proper grammar — qualities that subtly gesture toward the security and trustworthiness of your company.
Even if your company offers support primarily over the phone, writing skills are still important. Not only will they enable your team to craft coherent internal documentation, they signify a person who thinks and communicates clearly.
7. Creativity and resourcefulness
Solving the problem is good, but finding clever and fun ways to go the extra mile — and wanting to do so in the first place — is even better.
It takes panache to infuse a typical customer service exchange with memorable warmth and personality, and finding a customer service rep who possesses that natural zeal will take your customer service out of "good enough" territory and straight into "tell all your friends about it" land.
Chase Clemons at Basecamp advises the following:
"You want to have somebody who you don't have to give a lot of rules and regulations to. You want to have somebody who is talking to a customer and understands 'Their boss is really yelling at them today. This person is having a really bad day. You know what? I'm going to send them some flowers to brighten things up.' That's not really something you can teach. They have to go the extra mile naturally."
8. Persuasion skills
Oftentimes, support teams get messages from people who aren't looking for support — they're considering purchasing your company's product.
In these situations, it helps to have a team of people with some mastery of persuasion so they can convince interested prospects that your product is right for them (if it truly is).
It's not about making a sales pitch in each email, but it is about not letting potential customers slip away because you couldn't create a compelling message that your company's product is worth purchasing!
9. Ability to use positive language
Effective customer service means having the ability to make minor changes in your conversational patterns. This can truly go a long way in creating happy customers.
Language is a crucial part of persuasion, and people (especially customers) create perceptions about you and your company based on the language that you use.
For example, let's say a customer contacts your team with an interest in a particular product, but that product happens to be back-ordered until next month.
Responding to questions with positive language can greatly affect how the customer hears the response:
Without positive language: "I can't get you that product until next month; it is back-ordered and unavailable at this time."
With positive language: "That product will be available next month. I can place the order for you right now and make sure that it is sent to you as soon as it reaches our warehouse."
The first example isn't negative per se, but the tone it conveys feels abrupt and impersonal and could be taken the wrong way by customers — especially in email support when the perception of written language can skew negative .
Conversely, the second example is stating the same thing (the item is unavailable), but it focuses on when and how the issue will be resolved instead of focusing on the negative.
10. Product knowledge
The best customer service professionals have a deep knowledge of how their companies' products work. After all, without knowing your product from front to back, they won't know how to help when customers run into problems.
All new Help Scout employees, for example, are trained on customer support during their first or second week on the job; it's a critical component of our employee onboarding process.
According to Help Scout's Elyse Roach, "Having that solid product foundation not only ensures you've got the best tricks up your sleeve to help customers navigate even the most complex situations, it also helps you build an understanding of their experience so that you can become their strongest advocate."
Mitigating gaps in product knowledge
It takes time for team members to build up their product knowledge. And if you have a very complex product, it may take your team members years to learn every one of its ins and outs. However, the right customer support tool can help you mitigate those gaps in product knowledge.
For example, with  Help Scout , you can:
Create a database of saved replies that support agents can use to answer frequently asked how-to questions about your product.
Search your help center articles and insert links to them in responses without ever leaving the conversation view.
Set up automated workflows that attach helpful internal notes to conversations with instructions on how to reply.
Search all previously sent responses by keyword, tag, and more to see if someone else on the team has already answered the question.
Whether you're using Help Scout or one of its alternatives , make sure you browse the features available to help your teams deliver exceptional customer service.
11. Acting skills
Sometimes your team is going to come across people who you'll never be able to make happy.
Situations outside of your control (such as a customer who's having a terrible day) will sometimes creep into your team's usual support routine.
Every great customer service professional needs basic acting skills to maintain their usual cheery persona in spite of dealing with people who are just plain grumpy.
12. Time management skills
On the one hand, it's good to be patient and spend a little extra time with customers to understand their problems and needs. On the other hand, there is a limit to the amount of time you can dedicate to each customer, so your team needs to be concerned with getting customers what they want in an efficient manner.
The best customer service professionals are quick to recognize when they can't help a customer so they can quickly get that customer to someone who can help.
13. Ability to read customers
It's important that your team understands some basic principles of behavioral psychology in order to read customers' current emotional states. As Emily Triplett Lentz writes:
"I rarely use a smiley face in a support email when the customer's signature includes 'PhD,' for example. Not that academics are humorless, it's just that :) isn't likely to get you taken seriously by someone who spent five years deconstructing utopian undertones in nineteenth-century autobiographical fiction."
The best support pros know how to watch and listen for subtle clues about a customer's current mood, patience level, personality, etc., which goes a long way in keeping customer interactions positive.
14. Unflappability
There are a lot of metaphors for this type of personality — "keeps their cool," "staying cool under pressure," and so on — but it all represents the same thing: The ability some people have to stay calm and even influence others when things get a little hectic.
The best customer service reps know that they can't let a heated customer force them to lose their cool. In fact, it is their job to try to be the "rock" for customers who think the world is falling apart as a result of their current problems.
15. Goal-oriented focus
Many customer service experts have shown how giving employees unfettered power to "wow" customers doesn't always generate the returns many businesses expect to see. That's because it leaves employees without goals, and business goals and customer happiness can work hand-in-hand without resulting in poor service.
Relying on frameworks like the Net Promoter Score can help businesses come up with guidelines for their employees that allow plenty of freedom to handle customers on a case-to-case basis, but also leave them priority solutions and "go-to" fixes for common problems.
16. Ability to handle surprises
Sometimes, customers are going to throw your team curveballs. They'll make a request that isn't covered in your company guidelines or react in a way that no one could have expected.
In these situations, it's good to have a team of people who can think on their feet. Even better, look for people who will take the initiative to create guidelines for everyone to use in these situations moving forward.
17. Tenacity
Call it what you want, but a great work ethic and a willingness to do what needs to be done (and not take shortcuts) is a key skill when providing the kind of service that people talk (positively) about.
The most memorable customer service stories out there — many of which had a huge impact on the business — were created by a single employee who refused to just follow the standard process when it came to helping someone out.
18. Closing ability
Being able to close with a customer as a customer service professional means being able to end the conversation with confirmed customer satisfaction (or as close to it as you can achieve) and with the customer feeling that everything has been taken care of (or will be).
Getting booted before all of their problems have been addressed is the last thing that customers want, so be sure your team knows to take the time to confirm with customers that each and every issue they had was entirely resolved.
19. Empathy
Perhaps empathy — the ability to understand and share the feelings of another — is more of a character trait than a skill. But since empathy can be learned and improved upon , we'd be remiss not to include it here.
In fact, if your organization tests job applicants for customer service aptitude, you'd be hard pressed to look for a more critical skill than empathy.
That's because even when you can't tell the customer exactly what they want to hear, a dose of care, concern, and understanding will go a long way. A support rep's ability to empathize with a customer and craft a message that steers things toward a better outcome can often make all the difference.
20. A methodical approach
In customer service, haste makes waste. Hiring deliberate, detail-oriented people will go a long way in meeting the needs of your customers.
One, they'll be sure to get to the real heart of a problem before firing off a reply. There's nothing worse than attempting a "solution," only to have it miss the mark entirely on solving the actual issue.
Two, they'll proofread. A thoughtfully written response can lose a lot of its problem-solving luster if it's riddled with typos.
Three, and this one may be the most important, it means they'll regularly follow up. There's nothing more impressive than getting a note from a customer service rep saying, "Hey! Remember that bug you found that I said we were looking into? Well, we fixed it." That's a loyal, lifetime customer you've just earned.
An important side note: The best hires are able to maintain their methodical grace under regular fire.
Since the support team is often tasked with the tough work of cleaning up other people's messes, it's especially important they understand how not to internalize the urgency — and potential ire — of frustrated customers. Instead, they know how to keep a cool head and a steady, guiding hand.
21. Willingness to learn
While this is probably the most general skill on this list, it's also one of the most important. After all, willingness to learn is the basis for growing skills as a customer service professional.
Your team members have to be willing to learn your product inside and out, willing to learn how to communicate better (and when they're communicating poorly), willing to learn when it's okay to follow a process — and when it's more appropriate to choose their own adventures.
Those who don't seek to improve what they do — whether it's building products, marketing businesses, or helping customers — will get left behind by the people who are willing to invest in their own skills.
Learn more about Help Scout:
Start a free trial
View pricing
Request a demo
Take a product tour
Explore the platform
What if someone on your team is lacking these skills?
What if you're leading a team of support professionals who aren't open to improving their approach to customer service? What if they lack the skills above and don't seem to be interested in developing them? Help Scout's Mathew Patterson has a solution:
Often, the root cause of what could be perceived as a lack of skill or unwillingness to learn is the result of a work environment (current or prior) that didn't reward going above and beyond to provide excellent service.
Try providing your team with some clear guidelines for what you expect and some examples of what great customer service looks like at your company in a way that brings to bear all of these skills, and as you do it, make sure that you're celebrating those small wins as you see people starting to use these skills.
Once your team starts to see that their efforts are being acknowledged and rewarded, you'll have people start to get more engaged, and you'll have a clearer picture of whether or not there are actually people on your team who have real skill gaps that you need to work on.
The evolution of customer service
As Seth Godin wrote , customer service means different things to different organizations, but things aren't going to end well for the companies who simply see customer service as a "cost-cutting race to the bottom."
The bottom line: Great customer service is a growth center, not a cost center. It's really that simple.
Like what you see? Share with a friend.
Help Scout makes customer support tools that keep customers happy as you grow. Try it free today!
Try Help Scout
Learn the platform in less than an hour. Become a power user in less than a day.
The Supportive Weekly: A newsletter for people who want to deliver exceptional customer service.
Explore Jobs
Jobs Near Me
Remote Jobs
Full Time Jobs
Part Time Jobs
Entry Level Jobs
Work From Home Jobs
Find Specific Jobs
$15 Per Hour Jobs
$20 Per Hour Jobs
Hiring Immediately Jobs
High School Jobs
H1b Visa Jobs
Explore Careers
Business And Financial
Architecture And Engineering
Computer And Mathematical
Explore Professions
What They Do
Certifications
Demographics
Best Companies
Health Care
Fortune 500
Explore Companies
CEO And Executies
Resume Builder
Career Advice
Explore Majors
Questions And Answers
Interview Questions
Customer Service Representative skills for your resume and career
Career Path
Job Description
How To Hire
Best States
Best Cities
Job Outlook
Cover Letter
Customer service representative skills summary. Below you'll find the most important customer service representative skills. We sorted the top customer service representative skills based on the percentage of customer service representative resumes they appeared on. For example, 9.7% of customer service representative resumes contained cleanliness as a skill.
The most common customer service representative hard skill is cleanliness. 9.7% of customer service representatives have this skill on their resume.
The second most common hard skill for a customer service representative is pos appearing on 7.0% of resumes. The third most common customer service representative skill is data entry on 5.9% of resumes.
Three common customer service representative soft skills are communication skills, computer skills and customer-service skills.
After you find the customer service representative skills you need, you can them to your resume using an AI resume builder .
In-demand customer service representatives will display a few key hard skills on their resume . Familiarity with the systems used within the business, such as POS systems, is a huge plus. It's also crucial for customer service representatives to have sharp data entry skills.
Soft skills are, arguably, the most important skills a customer service representative can possess. The job relies heavily on strong verbal communication skills in interacting with customers, with an ability to both listen well and respond thoughtfully. A demonstrated focus on resolving customer needs is also crucial.
Below we've compiled a list of the most critical customer service representative skills. We ranked the top skills for customer service representatives based on the percentage of resumes they appeared on. For example, 9.7% of customer service representative resumes contained cleanliness as a skill. Continue reading to find out what skills a customer service representative needs to be successful in the workplace.
15 essential customer service representative skills for your resume and career
1. cleanliness.
Greeted & Monitored customers Handled any customer inquiries Maintained cleanliness of work area
Maintained cleanliness and presentation of checkout department and production floor.
Maintained cleanliness and customer satisfaction on a daily basis.
Maintained cleanliness and organization of the department and warehouse.
Maintain cleanliness and orderliness the whole areas of responsibility.
POS is an abbreviation of "Point of Sale" which is the time and place where a customer completes a transaction. It can either be a physical shop that consists of POS terminals or a virtual shop. A POS system helps simplify the retail functions and track important sales data.
Handled POS register operations, maintained transaction accuracy and transaction document processing.
Operated POS system and maintained exceptional and consistent customer service.
Managed financial management of incoming assets and POS sales
Processed customer payments using POS operating systems.
Entered deposit and sales information into POS cash register on a daily basis: preparing paperwork and performing daily bank deposits.
3. Data Entry
Data entry means entering data into a company's system with the help of a keyboard. A person responsible for entering data may also be asked to verify the authenticity of the data being entered. A person doing data entry must pay great attention to tiny details.
Performed an outstanding amount of commitment to ensure accurate data entry for positive and sufficient representation of the company.
Analyzed customer information through several software programs and utilized data entry skills to update customer profile.
Computerized documentation of customer account information with routine account updates via data entry into computer.
Conducted outbound calls for client utilizing accurate data entry for survey documentation.
Performed extensive data entry used to create customer merchandise orders.
4. Sales Floor
The sales floor is the area in a company or a business that is specified for retail activities or is designated as the selling area of the shop. A car showroom can be considered a sales floor, as it has cars in its display which are to be sold. A sales floor is generally crowded with sales assistants who are there to help you out while you can search and check out the products. Generally a sales floor has free access to the public and they can observe, view and get information about the product that is being sold.
Replenished and relocated store products on the sales floor and ensured stockroom kept organized following proper procedures including inventory.
Monitored the sales floor for possible loss prevention situations and when necessary passed information along to manager
Provided excellent part-time customer service and interaction while operating point-of-sale or operating the sales floor.
Maintain positive shopping experience/store environment through sales floor customer service and organization.
Monitored sales floor to ensure customer satisfaction.
5. Customer Service
Customer service is the process of offering assistance to all the current and potential customers -- answering questions, fixing problems, and providing excellent service. The main goal of customer service is to build a strong relationship with the customers so that they keep coming back for more business.
Provided excellent customer service to current and potential customers by providing guidance and educating customers on specific electronics.
Provided quality customer service including processing orders, resolving questions/concerns, and setting up new customers nationwide.
Provided timely and effective customer service to prospective external clients/customers in accordance with departmental and Agency standards.
Provided quality professional customer service that consistently meets or exceeds company standards of excellence and customer expectations.
Managed wide variety of customer service and administrative tasks to resolves customer issues quickly and efficiently.
6. Home Health
Accepted opportunity to transfer to competitive Philadelphia market as a Sales Representative establishing new business at hospitals and home health care agencies
Set home health assessment appointments for Nurse Practitioners after verification of member benefits and establishing prior authorization.
Facilitated communication between physician offices, facilities, Home Health Agencies, Therapists and delivery personnel.
Serve as Customer Service Representative/Outsourcing Coordinator for a major hospital system within the Home Health Department.
Maintained durable medical/pharmacy/home health licenses for 75+ locations to ensure compliance with state/federal regulations.
7. Cash Handling
Network based computer data entry, open/close operations and open/close cash handling, property management through storage facility rentals and assistance.
Operated register and demonstrated cash handling procedures including cashier accountability and deposit control.
Honored with repeated awards for cash handling accuracy, with zero overages/shortages month-over-month.
Received quarterly Customer Service Representative Difference Award for accuracy in cash handling.
Administered customer verification procedures to ensure account confidentiality and proper cash handling.
Conducted Math tutorials inside the University for students taking up College Algebra and Trigonometry for the University Mathematics and Statistics Organization.
Demonstrated excellent verbal and written communication skills along with practical math, reading and comprehension.
Adjusted and explained billing Technical support Scheduling technicians Skills Used Computer Phone Math Writing
Exercised proofreading and basic math skills to maintain quality control over documents processed
Maintain financial records and make basic math computations quickly and accurately.
9. Patients
Reviewed current eligibility of patients and updated information in the system via telephone or on-line with appropriate carrier.
Refilled customer prescriptions and gave additional information about cheap alternatives for patients to discuss with their providers.
Verified patient insurance eligibility and called patients to follow-up on the quality of care received.
Verified demographics, insurances, medications and financial information on new and existing patients.
Contacted patients to verify medical insurance coverage for products prescribed by their physician.
10. Outbound Calls
An outbound call is made by the call center representative to the customers on behalf of the company. Such calls help increase sales and generate revenue for the organization.
Managed customers' database accounts, performed customer verification and processed applications, orders and requests while answering inbound/outbound calls.
Placed outbound calls to commercial/residential customers and local authorities to advise of an activated burglary/fire alarm.
Surpass organizational expectations for outbound calls to AT&T customers, successfully upgrading/discounting services.
Performed security authorizations for customer purchases, and made outbound calls for security clearances.
Placed outbound calls to customers to insure satisfactory delivery of telephone directories.
Developed and implemented cause marketing and corporate social responsibility (CSR) initiatives through both traditional marketing communications and social media.
Earned CSR designation; successfully completed continuing education courses to ensure service accuracy.
Front line technical/billing customer service CSR for a major satellite/cable TV provider
Worked periodically as Senior CSR to assist new hires on structure and development including system, call avoidance and irate customers.
Call Center Consumer, CSR: Customer service position that receives, researches, interprets guidelines, and resolves initial requests.
12. Basic Math
Performed general office procedures and practices, including familiarity with a variety of office machines and equipment; basic mathematical computations.
Apply problem-solving skills and basic mathematics to provide detailed answers and explanations for billing questions and payment arrangements.
Exhibited exceptional skills in performing basic mathematical calculations, including addition, subtraction, multiplication and division.
Performed basic mathematical calculations for reward transactions, balance and reconcile figures.
Determine employer coverage for UI taxes using basic mathematical computations.
13. Product Knowledge
Product knowledge is the skill of having better information and knowledge about the product you are selling. Product knowledge is essential for the employees of the companies so they can communicate and inform the customers about the product. Having great product knowledge is essential for a better sales pitch and to give the customer a better and complete idea of the product that will influence him to buy the product eventually.
Utilized product knowledge to perform testing to ensure properly functioning system; reported system problems and ensured timely maintenance services.
Position required excellent product knowledge and proficient keyboard/computer proficiency in order to keep up in an extremely fast-paced environment.
Utilize extensive product knowledge in assisting customers with product questions product searches and generating returns resulting in customer satisfaction.
Generated additional revenue utilizing product knowledge, courteous sales techniques, and advertising recommendations on a continuous basis.
Provided excellent customer service including ability to provide product knowledge and assist customers with expertise on their projects.
14. Customer Care
Customer care, also known as customer service, is a one-to-one interaction between the consumer of a company and its representative.
Delivered extraordinary customer care by responding to questions concerning customer accounts in a fast paced, structured customer care environment.
Handled routine customer care calls, solicited new customer, and identified opportunities to enhance satisfaction by personalizing service.
Utilized effective communication skills; provided personalized customer care, resulting in service excellence and retention of Quest customers.
Adhere to Customer Care Center performance metrics to ensure service levels and customer expectations are consistently achieved.
Served as a Customer Care Representative ensuring excellent service standards were met and maintained high customer satisfaction.
15. Strong Customer Service
Surpassed Increasing Monthly Sales Targets * Symbolized Strong Customer Service Philosophy as Traveling Store Representative * Answering phone/handling transactions/setting and running appointments
Encouraged and provided a strong customer service environment by ensuring every customer is greeted and offered assistance as needed.
Demonstrated strong customer service and telephone skills by communicating effectively with customers and inputting accurate orders resulting in customer satisfaction
Used strong customer service skills and demonstrated a balance of sensitivity to customers along with maintaining accuracy and production standards
Possess a strong customer service orientation ability with solid interpersonal and oral/written skills attributes as a competent communicator.
What skills help Customer Service Representatives find jobs?
Tell us what job you are looking for, we'll show you what skills employers want. Get Started
List of customer service representative skills to add to your resume
The most relevant customer service representative skills for your resume, according to recent trends include:
Cleanliness
Sales Floor
Customer Service
Home Health
Cash Handling
Outbound Calls
Product Knowledge
Customer Care
Strong Customer Service
Computer System
Customer Interaction
Credit Card
Customer Complaints
Customer Orders
Multitasking
Technical Support
Customer Accounts
Reservations
Strong Work Ethic
Health Insurance
Telephone Calls
Excellent Interpersonal
Process Orders
Customer Support
Customer Problems
Quality Customer Service
Excellent Organizational
Strong Computer
Cross-Selling
Process Payments
Billing Issues
Problem Resolution
Strong Problem-Solving
Team-Oriented Environment
Payment Arrangements
Customer Feedback
Real examples of customer service representative skills on resumes
Build a professional customer service representative resume in minutes. Browse through our resume examples to identify the best way to word your resume. Then choose from 12 + resume templates to create your customer service representative resume.
Online courses to improve customer service representative skills
One of the best ways to learn the skills needed to bea customer service representative is to take online courses to advance your career, like those provided by Udemy and Coursera.
1. Customer Service Fundamentals
There are a growing number of exciting, well-paying jobs in today's tech industry that do not require a traditional college degree, an one of the hottest areas with high demand is in IT customer service and support. Customer Service is a perfect entry point to start your career in IT, with a multitude of job openings ranging from onsite or remote help desk work to customer care or client support. We can help you get there with the Customer Service Fundamentals course. We will help you to build...
2. Customer Service & Support For Customer Service Executives
Learn Customer Service Skills & Provide Excellent Customer Support, Customer Experience & How To Manage Upset Customers...
3. Customer Service, Customer Support, And Customer Experience
Customer service, customer support, and customer experience training. Loyal clients through world-class customer service...
4. Customer Service Mastery: Delight Every Customer
Master Customer Service using this practical customer care course...
How to Approach New Customers and Maintain Existing Ones...
6. Start Improving Customer Service
Creating a Customer Service advantage in Your department or business through communication and Customer Management...
7. [2023] Customer Service 2.0: Learn Digital Customer Service
Used by Chase, Intel, & more! Learn soft skills, social media customer service, diagnosing user problems, & more...
8. Customer Service Training Keys To Satisfy Your Customers
An introduction to customer service and its importance in any business...
9. Brilliant Customer Service: How to Impress your Customers!
Enhance your customer support and truly differentiate yourself from your competition!...
10. The Customer: Build a Customer Service Strategy (BITE SIZE)
For you and your team to be successful in providing great customer service, start by putting your customer first...
11. Outstanding Customer Service - The Ultimate Guide!
Unlocking the Powerful Secrets of OUTSTANDING Customer Service - Transform Your Business!...
12. Customer Service Success: Take Your Skills to the Next Level
3-in-1 Customer Service Training: Levels 1, 2, 3 Improve Your Soft Communication Skills, Customer Support & Experience...
13. Customer Service: Keep 'em coming back!
How to give the best customer service in your industry and keep those customers raving about your business...
14. Fundamentals of Logistics, Supply Chain & Customer Service
Learn Logistics, Supply Chain and Customer Service. 3 Courses in 1...
15. SAP Customer Service (CS/SM) - Service Management module
Real World SAP CS and SD, Repair Orders, Service Orders, Service Contracts...
16. Your Customer Service Toolbox: Best Practices for Beginners
Excel as a front-line customer service agent using problem-solving & relationship-building skills, etiquette, and more...
17. Zendesk for Customer Service Agents Training Course
How to provide great customer support using Zendesk, a course for beginners...
18. Customer Service English Essentials
Learn the English phrases, sentences, and tips you'll need to handle customer service situations over the phone...
19. Customer Retention: Maximise Your Profits
How CRM, Customer Care, Customer Service, Customer Satisfaction, and Customer Experience will 10X yourprofits...
20. The Customer: How to Manage Customer Feedback (BITE SIZE)
Create an environment that welcomes customer feedback. Educate your team on how to handle feedback and use it to improve...
Ready To Build Your Resume?
Customer Service Representative Related Skills
Account Services Representative Skills
Associate Customer Service Representative Skills
Call Center Representative Skills
Client Representative Skills
Customer Account Representative Skills
Customer Agent Skills
Customer Care Representative Skills
Customer Relations Representative Skills
Customer Representative Skills
Customer Sales Representative Skills
Customer Service Advisor Skills
Customer Service Agent Skills
Customer Service Consultant Skills
Customer Service Desk Skills
Customer Service Expert Skills
Customer Service Representative Related Careers
Account Services Representative
Associate Customer Service Representative
Call Center Representative
Client Representative
Customer Account Representative
Customer Agent
Customer Care Representative
Customer Relations Representative
Customer Representative
Customer Sales Representative
Customer Service Advisor
Customer Service Agent
Customer Service Consultant
Customer Service Desk
Customer Service Expert
Customer Service Representative Related Jobs
Account Services Representative Jobs
Associate Customer Service Representative Jobs
Call Center Representative Jobs
Client Representative Jobs
Customer Account Representative Jobs
Customer Agent Jobs
Customer Care Representative Jobs
Customer Relations Representative Jobs
Customer Representative Jobs
Customer Sales Representative Jobs
Customer Service Advisor Jobs
Customer Service Agent Jobs
Customer Service Consultant Jobs
Customer Service Desk Jobs
Customer Service Expert Jobs
Customer Service Representative Jobs By Location
Bakersfield Customer Service Representative Jobs
Bowie Customer Service Representative Jobs
Cicero Customer Service Representative Jobs
Cleveland Customer Service Representative Jobs
Colorado Springs Customer Service Representative Jobs
Fort Salonga Customer Service Representative Jobs
Hudson Customer Service Representative Jobs
Little Ferry Customer Service Representative Jobs
Los Gatos Customer Service Representative Jobs
Mansfield Customer Service Representative Jobs
Mastic Customer Service Representative Jobs
Miami Customer Service Representative Jobs
Mount Pleasant Customer Service Representative Jobs
Pittsburgh Customer Service Representative Jobs
Saint Louis Park Customer Service Representative Jobs
Zippia Careers
Office and Administrative Industry
Customer Service Representative
Customer Service Representative Skills
Online Degree Explore Bachelor's & Master's degrees
MasterTrack™ Earn credit towards a Master's degree
University Certificates Advance your career with graduate-level learning
Top Courses
Join for Free
10 Customer Service Skills for Success in Any Job
Boost your business by mastering the most effective customer service skills.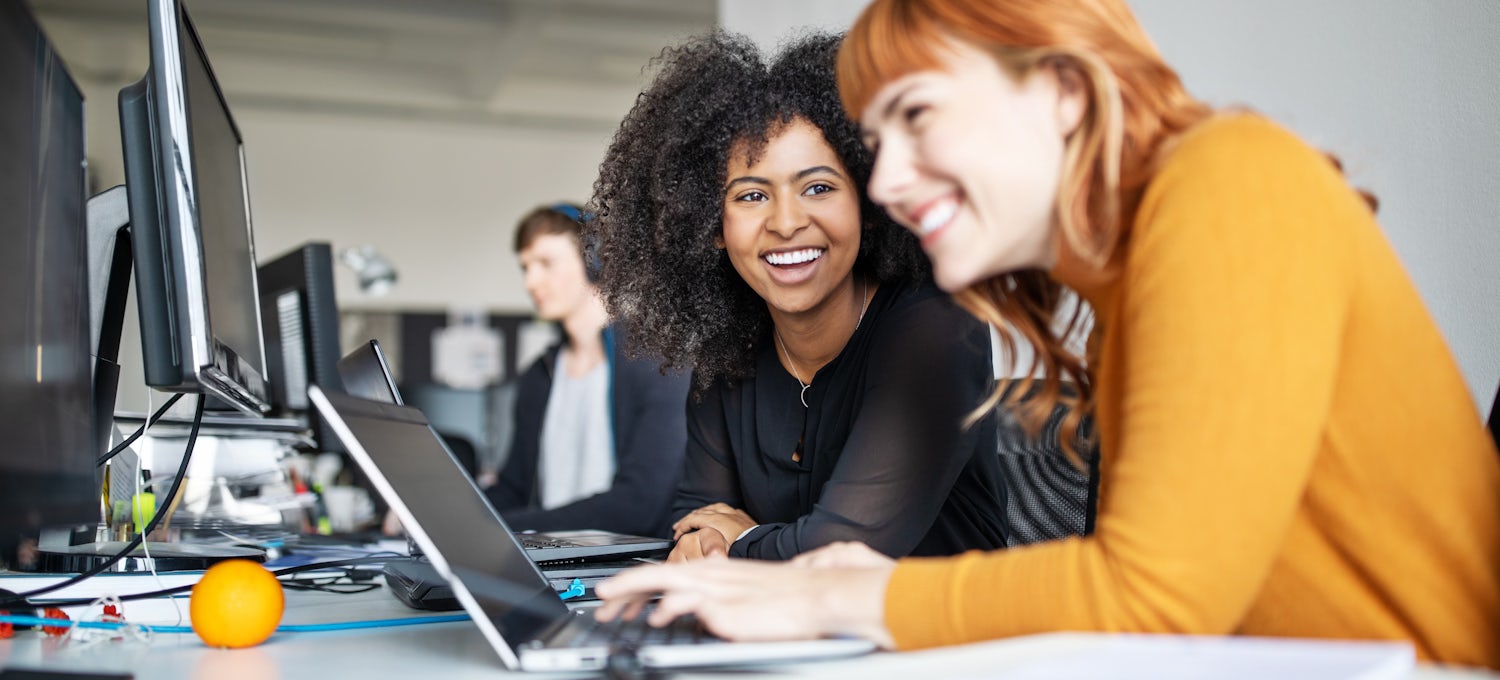 When you walk into a cosmetics store and the salesperson asks if you need any help, that is customer service . When you call your credit card company to dispute a charge and speak with a representative, that's customer service, too. 
Customer service plays an important role in attracting and retaining customers. Businesses can leverage good customer service to boost sales. Empathy, good communication, and problem-solving are core skills in providing excellent customer service.
In this article, you'll learn what customer service is, why it is important, and the top 10 customer service skills for a thriving business.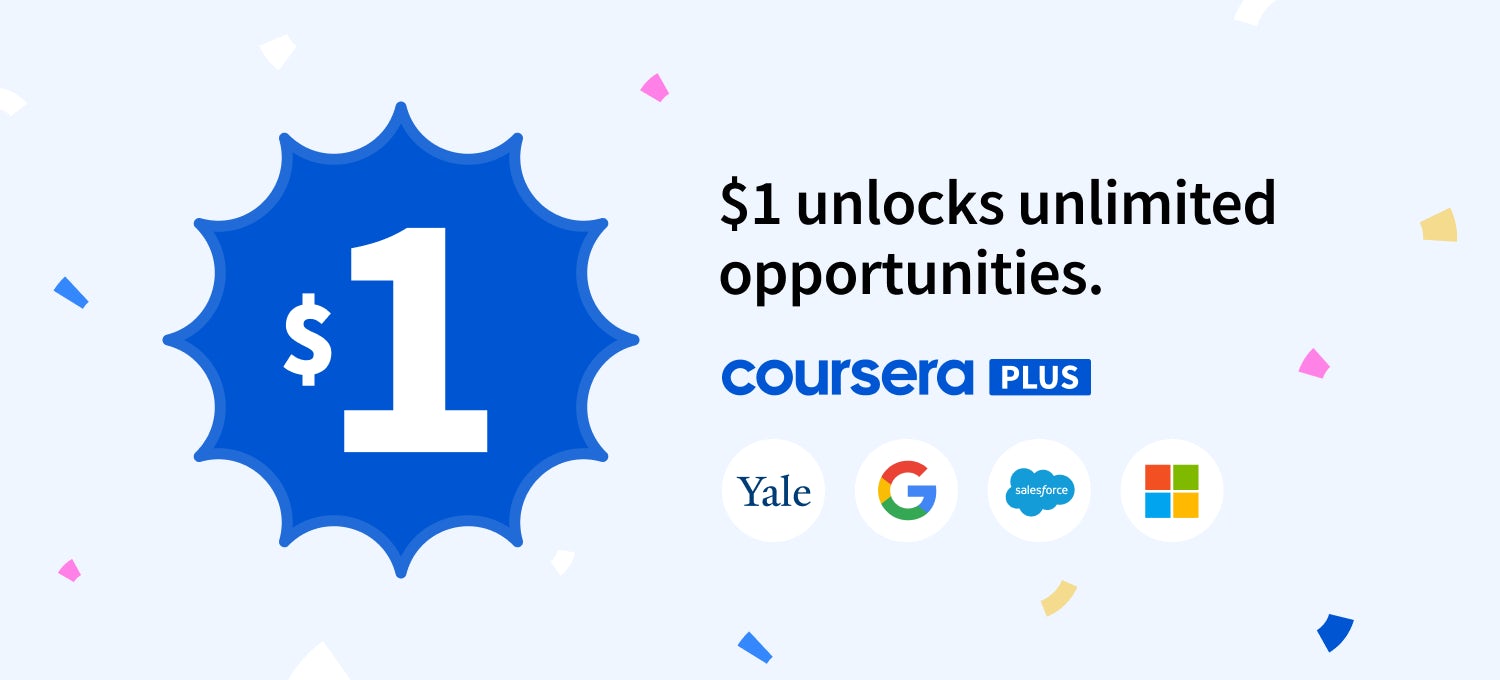 What is customer service?
Customer service is the practice of supporting customers before, during, and after their purchase. Someone providing customer service helps the customer navigate how to use the product or service and troubleshoot any errors or defects that may arise. When a business is hospitable and puts customers first, the response is positive. According to Zendesk, 61 percent of customers would switch to a competitor after just one bad customer service experience [ 1 ].
Today, businesses also need to meet customers where they are shopping. E-commerce sales in the US for 2022 were estimated to be $1,747 billion, an increase of 10.9 percent from 2021 [ 2 ]. That means customer service should consider how to meet online customers at every touchpoint, in addition to in-person or phone interactions, to foster a holistic customer experience.
Whether you are a restaurant owner or waiter, a technology start-up founder or UX designer, delivering good customer service requires a human-centric approach. Though it can vary by industry, here are some common examples of good customer service attributes:
Speed: Customer receives a quick response and positive engagement.
Multi-channel communication: Customer service is available on multiple platforms like telephone, social media messaging, or live chat.
Personalized: Customer service is tailored to each customer.
Proactive: Answers, such as FAQs and product information, are available without the need to contact the business. Any other needs or desires are anticipated and addressed.
Why is customer service important?
Good customer service can improve a company's sales and brand reputation. In fact, 90 percent of Americans factor in customer service when deciding whether or not to do business with a company, and 67 percent of American consumers will switch companies if they receive poor customer service [ 1 ]. Customers tend to spend more money if they feel special and the service is tailored to their specific needs [ 3 ]. This, in turn, helps develop a positive brand association for future purchasing decisions.
Beyond a business's bottom line, strong customer service skills can yield benefits internally. Informal feedback generated from customer interactions can be an invaluable resource for improving user experience (UX) and product design. Further, hiring respectful, empathetic employees can translate into enhanced collaboration and well-being among and across teams. 
Brands known for customer service
Some of the biggest brands use customer service tactics to become associated with the brand. Apple is known for its personalized support portal, so you can view every product you've ever bought. It is linked to the Apple Genius bar, so you can easily book an appointment when you need support.
Zappos offers unlimited free shipping and a 365-day return policy for every purchase, operating on the philosophy that advertising dollars can instead be spent on extreme customer service. Starbucks is quick to replace spilled drinks, and customers love seeing their name scrawled on the side of their coffee cup.
10 customer service skills for success
Anyone may learn these skills and build customer loyalty as well as foster strong relationships among employees and teams. It is likely you already possess some of these skills or simply need a little practice to sharpen them.
Empathy is the ability to understand another person's emotions and perspective. Delivering a good customer experience requires tapping into their headspace to fulfill their needs. It means reading cues and anticipating what they want. The outcome of empathy can look like treating customers kindly when they enter your restaurant, allowing for refunds within 30 days, and assisting them in their decision-making process.
Example: A customer calls their internet service provider complaining that their WiFi has been spotty over the past week. The representative says, "I understand how frustrating that can be. Let me do some tests to troubleshoot the issue."
2. Problem solving
Being able to solve problems is key to customer service. If a customer contacts the business with an issue or complaint, the employee needs to figure out why they are experiencing the problem and how to fix it. Solving the problem at hand may require you to be patient and respectful as they explain the problem. You should possess adequate technical knowledge to help the customer resolve the issue, and help them prevent it in the future.
Example: Over live chat, a customer cannot reset their password to log into their account. The representative performs a manual reset and then walks the customer through how to reset their own password in the future.
3. Communication
Communication can occur in many forms, through various channels, penetrating customers through in-person interactions, the instruction manual, and social media copy. Effective communication is utilizing clear and concise language when educating customers on products and company policies, so that they feel confident making a purchase and feel that they'll be supported even after the purchase. When speaking with customers in person, body language should be positive, refraining from mumbling or crossing the arms and looking bored.
Example: A customer calls a local cafe to inquire about opening hours. The barista on the phone responds quickly and cheerfully, instead of muttering incoherently and placing them on hold.
4. Active listening
Every conversation requires a listener and a speaker. Listening to a customer's questions and concerns and responding in a way that makes them feel heard paves the way forward to a solution. The use of verbal cues like "mmm", paraphrasing, and clarifying with questions, are all part of the practice of active listening.
Example: When a customer calls a restaurant to make a reservation, the host listens and then repeats, "You're all set! To confirm, your reservation is 7 PM on Saturday at our Brooklyn location."
5. Technical knowledge
As a customer service professional, you'll want to be familiar with technical and industry knowledge to help customers make informed decisions and troubleshoot any issues. Representatives should be up-to-date on all product specifications, the purchasing process, product or service usage, and company policies. Plus, technical knowledge is helpful if you're trying to upsell a product or service because you'll be able to list out the features of the newest edition.
A good practice for businesses is to list out FAQs on the website to empower customers to find the information without contacting the support team. 
Example: An electronics sales representative helps a customer decide which mechanical keyboard to purchase because they explained every model, brand, and key type. They even convinced the customer to opt for the pricier, but higher quality option.
6. Patience
Patience comes in handy when dealing with customers, especially if they are angry, resentful, or rude. A heated argument with a customer can diminish your brand reputation, especially given the star rating systems on Google Maps, Yelp, or Glassdoor, where your business might be listed. Practicing compassion can help you deliver a positive customer experience. Your presence and actions can lift someone's spirits instead of making a bad situation worse. 
Example: A customer drops her umbrella while leaving the nail salon and ruins her just-polished nails. The nail technician calls her back with a smile and repaints the ruined nails.
7. Tenacity
Tenacity, the ability to remain doggedly persistent throughout a difficult situation, is a quality often overlooked but very important in customer service. Along with patience and developing a thick skin when working in customer service, tenacity is required to get the job done thoroughly and accurately. Customers appreciate it when service professionals walk them through the process when they need help. They are more likely to continue doing business with you if you have ensured customer satisfaction.
Example: A landscaper who is new to the job makes a mistake when tending the lawn and accidentally cuts the client's beloved rose bush. The next day, he drives several hours to find the exact same plant to replace it.
8. Adaptability
Customers want to be able to reach a business on nearly every platform. Their channel of communication might change depending on the situation. That means your customer service needs to be adaptable. Sometimes, the same customer will contact a business through different channels each time. Integrating customer information with a customer relationship management (CRM) system helps to streamline inquiries from multiple channels. It also helps to be accommodating to the different backgrounds and personalities of your customers.
Example: A customer contacts a dermatologist by phone (with a headset) if they're in the car and running late for their appointment, but prefers to email or text for appointment confirmations and administrative questions. 
9. Resourcefulness
Resourcefulness is a useful customer service skill in problem solving. Finding innovative and quick ways to solve the problem can decrease time with each customer so that you can help more customers in a day. It requires being familiar with different departments within a business and referring customers if needed. Developing creative approaches to problem solving is a skill that can be sharpened while on the job.
Example: Customers are responsible for return shipping for a company that is based in Australia. With an uptick in complaints, the CEO decides to experiment with free shipping for two months to keep up with the status quo. Five-star ratings increased shortly thereafter.
10. Positive attitude
Maintaining a positive approach to customer service can be difficult if your customers are frustrated with your product or service. A rule of thumb is to stay calm and try to meet the customer where they are, to empathize with their situation and why they might be upset. Driving customers away with a negative attitude will only cause more pain for the business, as it can lead to a poor reputation and a decrease in sales.
Example: A customer who just bought a board game from the store is upset because some important pieces are missing. The employee thanks the customer for their patience and understanding as they mail the missing pieces to them within one week.
Enhance customer service skills with Coursera
Build essential skills to excel in a customer service role with a Professional Certificate from CVS on Coursera. Whether you're looking for a career in retail or remote customer service, learn at your own pace from industry experts while earning a credential for your resume.
Give your team access to a catalog of 8,000+ engaging courses and hands-on Guided Projects to help them develop impactful skills. Learn more about Coursera for Business .
Article sources
Zendesk. " Customer Experience Trends 2022: Unlock growth with customer service , https://www.zendesk.com/customer-experience-trends/." Accessed June 10, 2022.
US Census Bureau. " US Census Bureau News , https://www.census.gov/retail/mrts/www/data/pdf/ec_current.pdf." Accessed June 10, 2022.
Zendesk. " What is customer service? Definition, importance & tips , https://www.zendesk.com/blog/customer-service-skills/." Accessed June 10, 2022.
This content has been made available for informational purposes only. Learners are advised to conduct additional research to ensure that courses and other credentials pursued meet their personal, professional, and financial goals.
Develop career skills and credentials to stand out
Build in demand career skills with experts from leading companies and universities
Choose from over 8000 courses, hands-on projects, and certificate programs
Learn on your terms with flexible schedules and on-demand courses
Resume Worded
Customer service resume summary examples.
Approved by hiring managers, here are proven resume summary examples you can use on your Customer Service resume. Learn what real hiring managers want to see on your resume, and when to use which.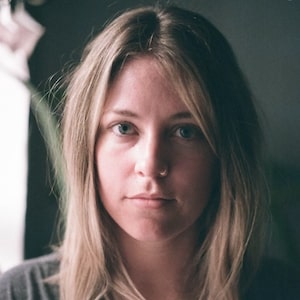 Customer Service
Customer Service Consultant
Customer Service Manager
Customer Service Specialist
Customer Service Supervisor
Customer Service Team Lead
Entry-Level Customer Service Representative
Senior Customer Service Representative
Customer Service resume templates
Similar summary examples
Customer Service Resume Summary Example
Industry-specific experience matters.
When you mention that you have '8 years' experience in telecom industry', it shows your familiarity with the industry-specific challenges and landscape. It's a direct indicator that you know the ropes and won't need much hand-holding if hired.
Showcase your leadership skills
By stating that you 'led a team of 15 to reduce customer complaints by 30%', you're not only showing your capability to lead teams, but also your ability to drive results and make significant improvements. That's an attribute any hiring manager would find desirable.
Highlight your accolades
'Awarded 'Customer Service Champion' three times' is a clear demonstration that you're not just an average Joe in the industry. It shows you've been recognized for your work, which adds credibility and weight to your application.
Demonstrate your ability to adapt
Working in both large corporations and small start-ups shows your adaptability. It implies that you can handle different work cultures and organizational structures, which is a sign of a versatile candidate.
Customer Service Consultant Resume Summary Example
Displaying customer satisfaction goals.
Stating that you improved customer satisfaction rates by 30% in one year is a strong testament to your skills. It shows recruiters that you're results-driven, customer-focused, and capable of making a significant impact on a company's success.
Emphasizing Training Skills
By indicating that you trained 50+ customer service reps, you're offering proof of your leadership abilities and communications skills. This shows potential employers you can not only work well with a team, but also lead and guide them towards improvement.
Innovation in Customer Feedback
Highlighting that you implemented a new customer feedback system that increased response rates by 25% is a great way to demonstrate your proactive approach and innovative thinking. It gives recruiters a glimpse into your ability to identify areas for improvement and take action to enhance them.
Customer Service Manager Resume Summary Example
Showcase your leadership strengths.
'Building and leading high-performing teams' demonstrates your leadership skills and your ability to inspire and motivate others.
Demonstrate your impact on staff morale
'Reduced staff turnover by 25%' indicates that you're not only good at managing clients, but also at managing people. Lower staff turnover means happier, more engaged teams – and that's a big win for any employer.
Illustrate your customer retention skills
'Increased customer retention by 10%' shows that you don't just handle customers, you keep them. In a competitive market, a strong customer base can make or break a company.
Customer Service Specialist Resume Summary Example
Promote your problem-solving skills.
'Proven record of resolving complex customer issues' clearly showcases your problem-solving skills. It shows you can handle challenges and defuse difficult situations, a crucial quality in customer service.
Evidence your customer engagement improvement
'Improved customer feedback score by 15%' shows that you do not only interact with customers, but you also make their experiences better. This shows you're not just doing tasks, but you're making an impact.
Highlight your process improvement skills
'Developed a new process for managing customer complaints' reveals your ability to identify areas for improvement and innovate solutions.
Customer Service Supervisor Resume Summary Example
Showcasing efficiency improvements.
Illustrating your ability to enhance team efficiency, as stated in the summary, is a concrete way to demonstrate your problem-solving skills and leadership abilities. By stating that you increased team efficiency by 35%, you're giving hiring managers a clear picture of what you're capable of.
Highlighting Time Management
Mentioning that you reduced call handling time by 20% is a smart move. It signals that you've got a knack for streamlining operations and improving efficiency, which are key elements in any customer service role.
Demonstrating Crisis Management
By mentioning that you managed a team during a major system outage and resolved the issue within 24 hours, you're showing potential employers that you can handle high-pressure situations and come up with solutions quickly.
Customer Service Team Lead Resume Summary Example
Draw attention to your productivity boost.
'Improving team productivity by 30%' is a tangible evidence of your positive impact on your previous team, showing that you can lead and make a difference.
Highlight your contribution to efficiency
'Implemented a new training program that decreased onboarding time by two weeks' shows your ability to identify areas that need improvement and take action to rectify them.
Showcase your reliability
'Consistently met and exceeded performance targets' signals your reliability and dedication to quality service. It shows potential employers that you're a dependable candidate.
Entry-Level Customer Service Representative Resume Summary Example
Highlight your qualifications.
'Certificate in customer service management' shows that you have gone above and beyond to equip yourself with the necessary skills and knowledge. It shows dedication and commitment to your career.
Emphasize your real-world experience
'Internship experience in a high-volume call center' gives you an edge over other entry-level candidates. It shows you've already dipped your toes in the water and have some understanding of what the job involves.
Show your initiative
'Increased customer survey participation by 20%' is an indicator that you're not just a passive player. It shows your willingness to take initiative and make improvements.
Senior Customer Service Representative Resume Summary Example
Show your impact on the team's efficiency.
'Reducing call wait times by 15%' underscore your ability to streamline processes and make the team more efficient. In customer service, efficiency is king.
Show your team management skills
Managing a team of 20 to handle 1,000+ daily customer inquiries shows your capacity to handle high-pressure situations and manage large teams effectively.
Highlight your contribution to sales
'Doubled up-selling rates by implementing a new sales script' shows you don't just handle customer inquiries, but also contribute to sales. That's a big plus in the eyes of any potential employer.
Draw attention to your cross-industry experience
'Experience spans across healthcare and retail industries' shows that your skills are not confined to just one industry. It indicates that you can adapt to different customer needs and demands across various sectors.
Customer Service Resume Templates
Cloud developer.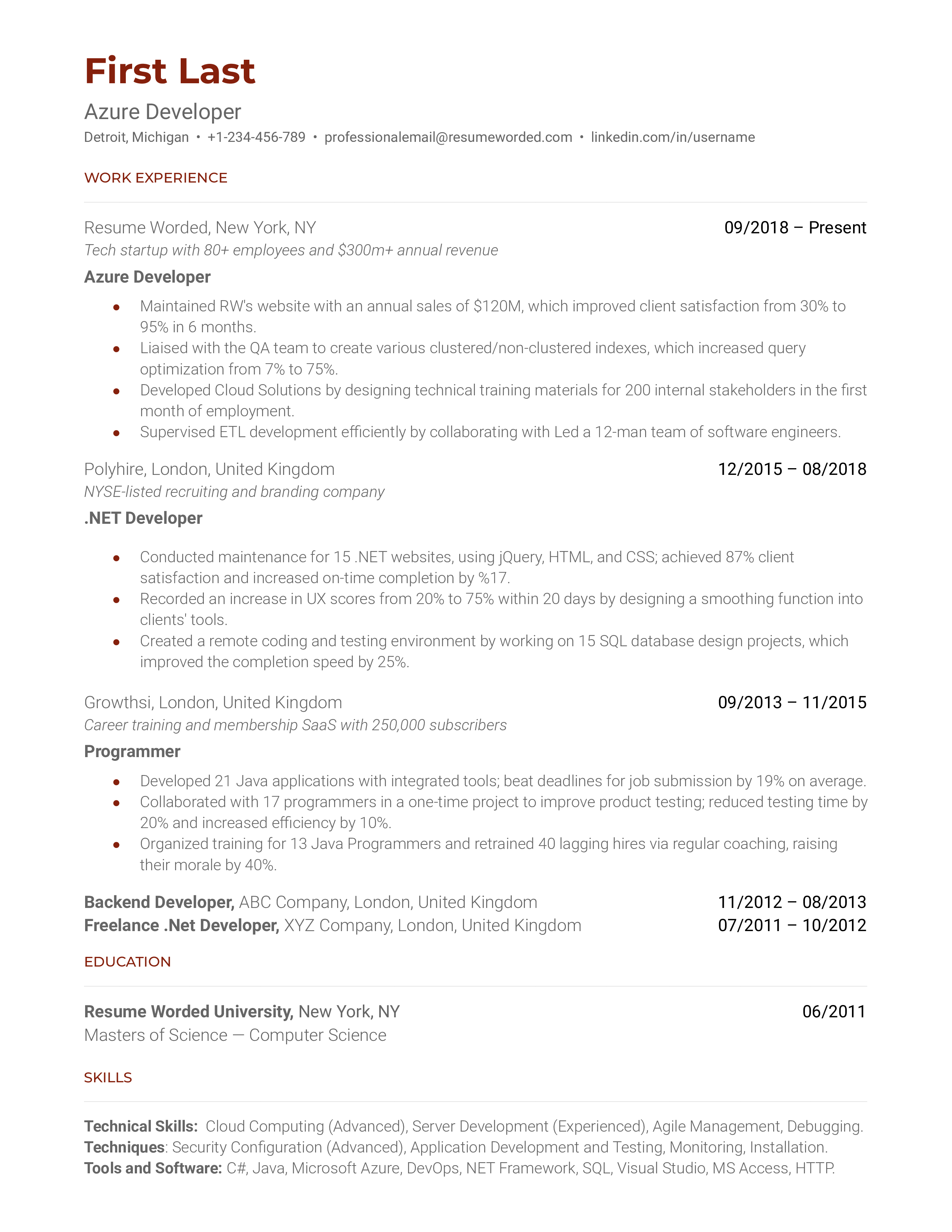 Relationship Manager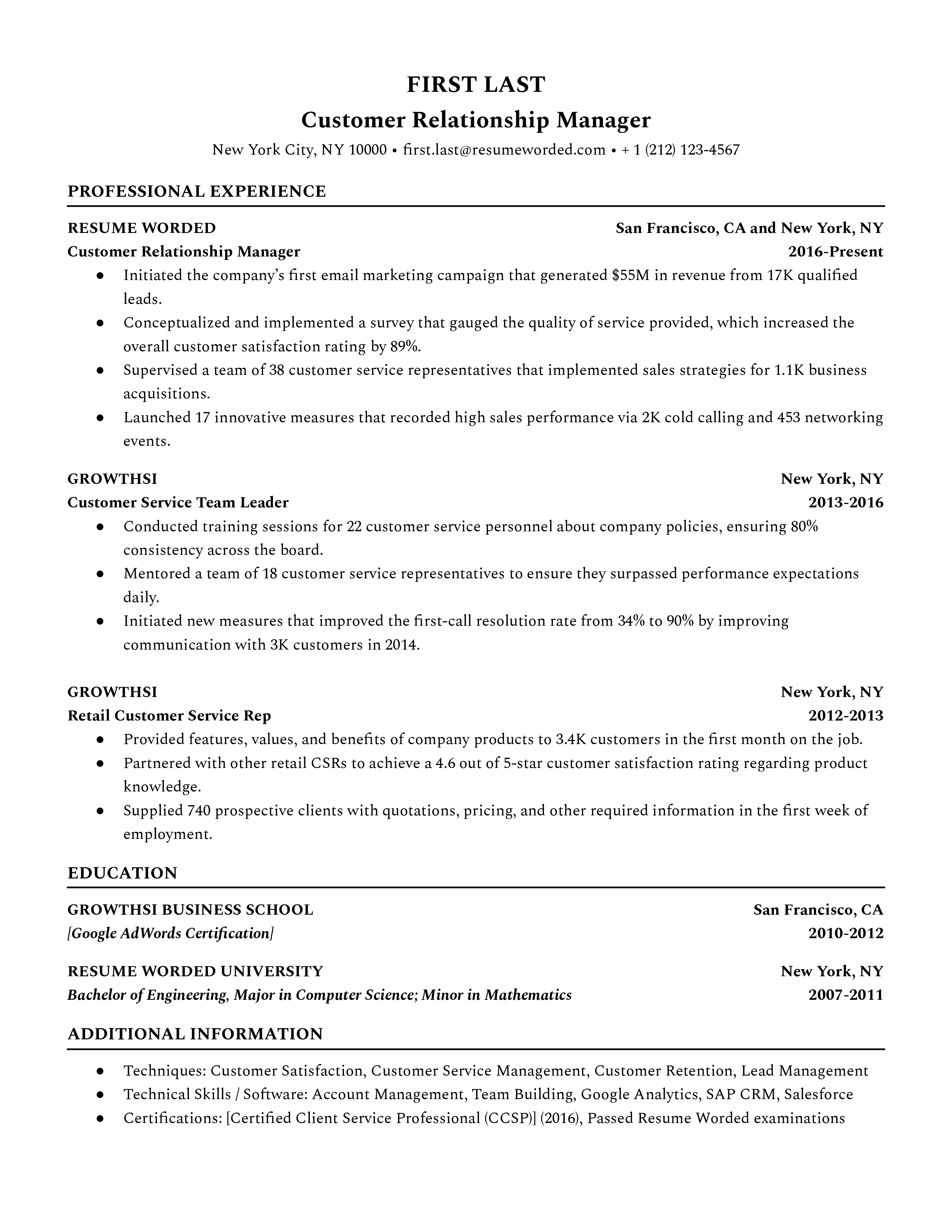 Service Technician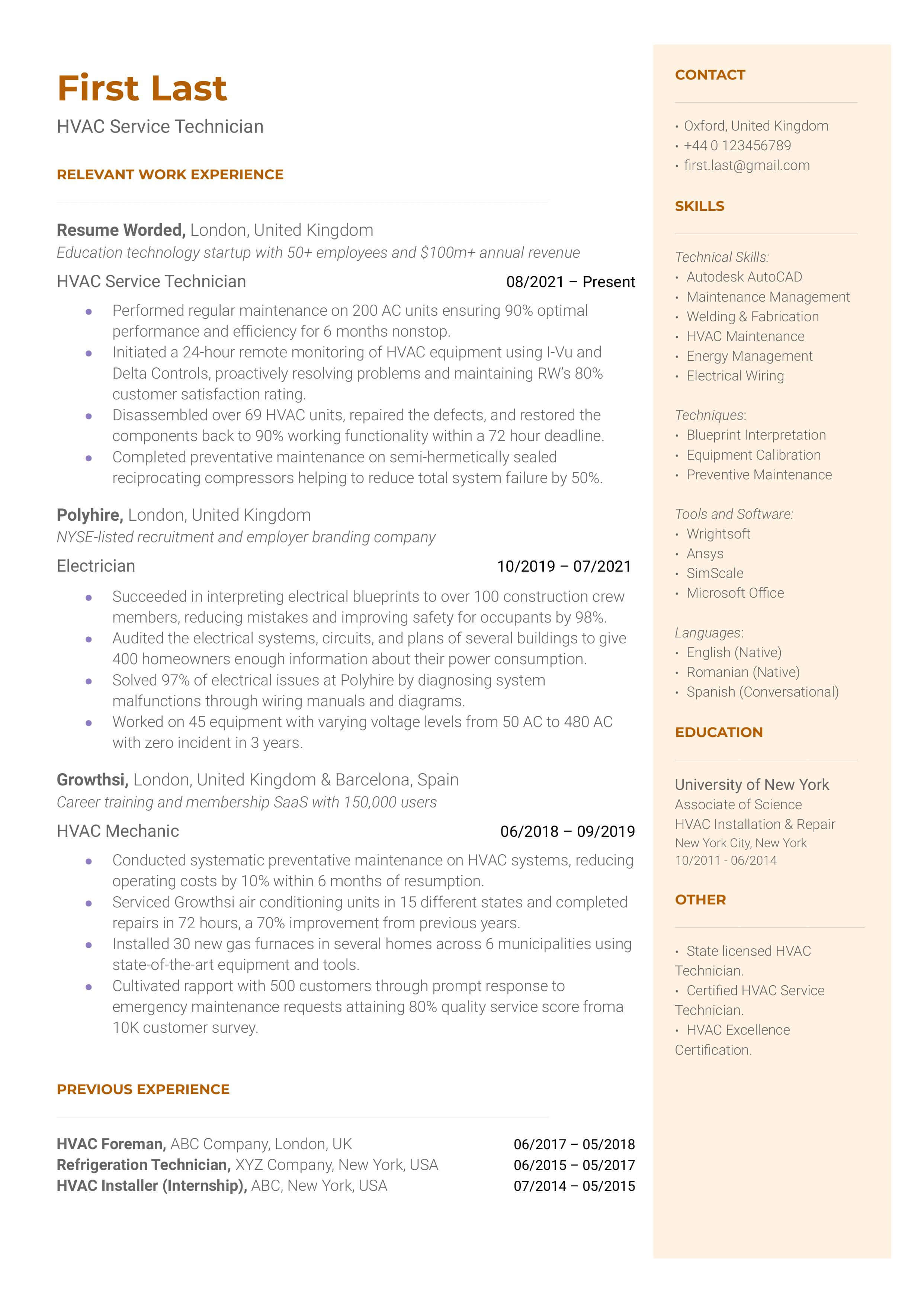 Administrative Resume Summary Examples
Administrative Assistant Summary Examples
Executive Assistant Summary Examples
Office Manager Summary Examples
Research Assistant Summary Examples
Administrative Resume Objective Examples
Administrative Assistant Objective Examples
Executive Assistant Objective Examples
Office Manager Objective Examples
Research Assistant Objective Examples
Administrative Resume Guides
Administrative Assistant Resume Guides
Executive Assistant Resume Guides
Office Manager Resume Guides
Research Assistant Resume Guides