Username or email address *
Password *
Lost your password? Remember me
Garden Flags
House Flags
Mailbox Covers
Spring Clearance Flags
Summer Clearance Flags
Fall Clearance Flags
Winter Clearance Flags
Garden Flag Stands & Poles
House Flag Stands & Poles
Flag Pole Brackets
Garden Angels
Metal Garden Signs
Gazing Balls
Spring Flags
Summer Flags
Winter Flags
Valentine Flags
St. Patrick's Day Flags
Easter Flags
Mother's Day Flags
Father's Day Flags
4th of July Flags
Halloween Flags
Thanksgiving Flags
Christmas Flags
New Year's Flags
Animal Flags
Beach & Nautical Flags
Burlap & Applique House Flags
Celebration & Party Flags
Double Sided House Flags
Floral Flags
Folk & Americana Flags
Inspirational Flags
Monogram Blue Teal Flags
Monogram Butterfly Flags
Monogram Classy Flags
Monogram Snowflakes Flags
Monogram Snowman Flags
Monogram Sunflower Flags
Monogram Yellow Daisy Flags
New Arrivals
Patriotic & Political Flags
Sport & Hobby Flags
Wedding & Anniversary Flags
Welcome Flags
Wildlife Flags
Breeze Décor Garden Flags
Breeze Décor House Flags
Snapdragon Flags
Magnet Works Garden Flags
Magnet Works House Flags
Custom Décor Flags
Studio-M yard address signs
Studio-M Mailbox Covers
Studio-M Doormats
Studio-M Art Poles
Studio-M Flag Stands
Showing 1–48 of 367 results
Average rating
Price: low to high
Price: high to low
Filter by price
$ 0.00 - $ 10.00
$ 10.00 - $ 20.00
$ 20.00 +
Adapter Kit for Plastic Mailboxes
Free Shipping On All Continental US Orders.
Adapter Kit Required For Plastic Mailbox.
Mailbox Cover Accessories.
Size: 2" x 15"
Dye Saturated with fade resistant colors.
View informational product video .
Product Number: CD-8336
Rustic Fall Flowers Mailbox Cover
Decorative Mailbox Wrap.
Magnetic Mailbox Cover.
Printed in the USA.
Display on standard size metal mailbox.
Size: 6.5" x 19"
*Special Order Item
Product Number: MW-06850-MW
Autumn Owl Mailbox Cover
Fall Mailbox Wrap.
Decorative Magnetic Mailbox Cover.
Product Number: MW-06908-MW
Critter Sitters Mailbox Cover
Product Number: MW-06923-MW
Water Bucket Birds Mailbox Cover
Product Number: MW-06913-MW
Autumn Garden Mailbox Cover
Product Number: MW-06914-MW
Fall Flags Mailbox Cover
Product Number: MW-06915-MW
Old Rusty Mailbox Mailbox Cover
Product Number: MW-06909-MW
Sunflowers & Butterfly Mailbox Cover
Product Number: MW-06881-MW
Fall Botanical Mailbox Cover
Product Number: MW-06864-MW
Abundant Autumn Mailbox Cover
Fall MailWrap
Product Number: MW-06898-MW
Autumn Acorns Mailbox Cover
Fall Mailbox Wrap
Product Number: MW-06899-MW
Patch Mailbox Cover
Product Number: MW-03177-MW
Fall Wheelbarrow Mailbox Cover
Product Number: MW-03173-MW
Harvest Farm Truck Mailbox Cover
Product Number: MW-03172-MW
Harvest Gathering Mailbox Cover
Product Number: MW-01958-MW
Harvest Terra Cotta Mailbox Cover
Product Number: MW-03139-MW
Pumpkin Bouquet Mailbox Cover
Product Number: MW-03164-MW
Autumn Blooms Mailbox Cover
Product Number: MW-02998-MW
Autumn Scarecrow Mailbox Cover
Product Number: MW-01965-MW
Primitive Harvest Mailbox Cover
Product Number: MW-03125-MW
Pumpkins for Sale Mailbox Cover
Product Number: MW-03037-MW
Sunflower Cardinal Mailbox Cover
Product Number: MW-02155-MW
Autumn Birdhouse Mailbox Cover
Product Number: MW-03035-MW
Autumn Breeze Mailbox Cover
Product Number: MW-02364-MW
Fall Welcome Mailbox Cover
Product Number: MW-02362-MW
Farmhouse Fall Mailbox Cover
Product Number: MW-02408-MW
Garden Scarecrow Mailbox Cover
Product Number: MW-02423-MW
Harvest Gnome Mailbox Cover
Product Number: MW-02424-MW
Harvest Home Mailbox Cover
Product Number: MW-02422-MW
Pumpkin Delivery Mailbox Cover
Product Number: MW-01964-MW
Pumpkins and Maize Mailbox Cover
Product Number: MW-02414-MW
We Give Thanks Mailbox Cover
Product Number: MW-02392-MW
Autumn Glory Mailbox Cover
Product Number: MW-03025-MW
Farmhouse Pumpkins Mailbox Cover
Product Number: MW-01932-MW
Pumpkin Season Mailbox Cover
Product Number: MW-03157-MW
Sunflower Truck Mailbox Cover
Size: Approximately 6.5" x 19".
Product Number: CD-4955-MW
Barn Birdhouse Mailbox Cover
Product Number: CD-4673-MW
Fall Bluebirds Mailbox Cover
Product Number: CD-4147-MW
In the Moood Mailbox Cover
Product Number: CD-4954-MW
Crabby Pumpkin Mailbox Cover
Product Number: CD-4958-MW
Pumpkin Gnome Mailbox Cover
Product Number: CD-4952-MW
Beach Bonfire Mailbox Cover
Product Number: CD-4960-MW
Pumpkin Wheelbarrow Mailbox Cover
Product Number: CD-4944-MW
Hello Fall Mailbox Cover
Product Number: CD-4957-MW
Autumn Wildlife Mailbox Cover
Product Number: CD-4943-MW
Sunflower Basket Mailbox Cover
Product Number: CD-4941-MW
Gingham Sunflowers Mailbox Cover
Product Number: CD-4948-MW
Mailbox covers are decorative magnetic wraps which cover the exterior of a standard size mailbox. They provide a quick & easy mailbox makeover which personalize mailboxes with colorful artistic designs. MailWraps provide artistic images for every season and holiday
Manufactured in the USA by Studio-M & Custom Decor using the finest materials and UV-printing process. Therefore, ensuring bright vivid colors and exceptional outdoor durability. Mail wraps drape over the top of the mailbox & hold in place by two strong magnetic strips. Mailbox makeovers easily install and can be easily changed all year long. Garden House Flags offers the comprehensive collection of Studio-M MailWraps® & Custom Decor Mailbox Makeover.
Decorative Mailbox Covers
Mailbox Covers provide beautiful artwork to greets friends and family. Mailbox wraps burst with bright and colorful artistic images. Their beauty catches the eye and lightens the heart. Therefore, mailbox makeovers add to the perfect touch when sprucing outdoor decor. Decorative MailWraps® come as part of a themed set. Themed sets provide coordinating flags, yard signs, doormats, art poles and door decor to complement any outdoor decorations. As a result, their garden decor adds instant curb appeal. Mailbox Covers easily install and instantly update your mailbox for the current season or holiday.
Mailbox Makeovers by Custom Decor
Studio M & Custom Decor produce Magnetic Mailbox Covers right here in the USA. Certainly, their use of high quality materials and printing processes make them a leader in the industry. Plastic or aluminum mailboxes require the Mailbox Cover Adapter Kit when installing. So, revitalize your mailbox into a vibrant work of art. Decorative mailbox wraps come in a vast selection for all seasons and holidays. Therefore, ensuring the ability to personalize any mailbox with vibrantly colorful seasonal and holiday designs. Garden House Flags carries the comprehensive collection of Custom Decor Mailbox Makeovers & Studio-M MailWraps® with their coordinating themed garden décor.
MailWraps by Studio M
Mailbox Covers by Studio M & Custom Decor are available for all seasons and holidays. Made in the USA using bright vivid colors and UV-printed for exceptional durability. MailWraps® drape over the top of the mailbox and remain in place by magnetic strips.
Studio-M & Custom Decor produce outdoor products in a variety of themes & designs. Including decorative flags, doormats, mailbox wraps, yard signs, art poles & more. Therefore, their seasonal mailbox covers & holiday mailbox covers suit any home & garden decor. Certainly, their large selection of Mail wraps enhances any home's curb appeal. Their mailbox makeovers bring outdoor decorating for every season & holiday right to your mailbox!
So, why wait! Start choosing from our vast selection of Mailbox Covers from Studio-M & Custom Decor. You'll find seasonal flags & holiday flags for all your outdoor décor needs. Our Magnetic Mailbox Makeovers provide an inexpensive way to spruce up your garden & home while decorating for the holidays! So, happy shopping at America's Premiere Flag Store
Garden House Flags
At Garden House Flags, providing eye-catching additions to your garden, yard, and mailbox is our specialty. From colorful yard flags to decorative mailbox covers, we have exactly what you're looking for!
Adding an artistic design to your property comes down to the details. Our collection of magnetic mailbox covers offer up a quick, versatile, and unique way to showcase your personal taste all year long.
Not only are mailbox covers easy to store, but they take up a minimal amount of space. This gives our customers the freedom to collect all of the magnetic mailbox wrap designs they love and change up the look of their mailbox whenever they'd like.
Our magnetic mailbox covers are certainly a testament to every homeowner's unique sense of style. So much so, they often make an impression on others. At only a glance, decorative mailbox covers give passersby a sense of your property's one-of-a-kind style.
Mailbox covers can improve a home's curb appeal with ease. This is a real benefit for those who plan to show their home for sale, or for those who are simply looking to make affordable aesthetic upgrades. Decorative mailbox covers will make a statement and communicate to the world who you and your family are!
Making the Most of Magnetic Mailbox Covers
The Garden House Flags team is dedicated to helping homeowners turn worn, aged, or dented mailboxes into a like-new yard feature complete with artistic designs and style. The magnetic mailbox wrap covers we offer are designed to fit a standard 6.5-inch by 19-inch metal mailbox perfectly and seamlessly.
Every colorful and decorative vinyl cover showcases an artist-inspired image. Covers are produced using high-dye saturation that reduces the chances of color fading over time.
There's no need to worry about your magnetic mailbox wrap shifting. At Garden House Flags, our designs include two magnetic strips so your wrap will adhere to the metal mailbox it covers.
Magnetic mailbox wraps are easy and hassle-free to install, allowing homeowners to enjoy their new designs sooner.
Adding a decorative cover is a simple way to spruce up any mailbox. If your mailbox isn't metal, we're happy to offer you a magnetic-adapter kit that aids in securing a colorful cover to whatever type of mailbox you have.
Many customers who purchase a single mailbox cover often return to complete their collection with other unique designs. At Garden House Flags, we offer a variety of designs and styles to suit all different holidays, seasons, special events, and one-of-a-kind artist-inspired exterior design goals.
Tips for Easy Installation and Use
The Garden House Flags team is all about upgrading yard aesthetics and making installation easier than ever. The same goals apply to our magnetic mailbox covers!
Here's a video for easy install steps: http://www.gardenhouseflags.com/studio-m-mailbox-covers/
Before attaching a decorative cover to a metal mailbox, we recommend you first wipe down the surface of the box thoroughly. This removes any excess debris that could reduce the magnetic security of the cover.
Once the mailbox surface is clean and dry, the cover design will snap easily into place along two strong magnetic strips. Do make sure that the entirety of the magnetic strip is touching the mailbox to provide a stronger hold.
If your mailbox is constructed from a material other than metal, be sure to purchase one of our magnetic-adapter kits. This will allow you to position and attach any preferred mailbox cover quickly and easily. Once it's attached, there's no need to worry about shifting or sliding.
Online Ordering and Delivery Made Easy
The Garden House Flags approach to searching for and ordering your favorite mailbox covers online is simple and straightforward. Once they've made their way to our website, customers can easily search our variety of designs according to popularity, what's new in our inventory, or else they can shop the entire collection according to budget parameters.
No matter how you shop for mailbox covers online, you'll find it easy to sift through options and have a visually appealing experience. Customers can expect that sense of aesthetic satisfaction to transfer seamlessly to their mailbox when their order arrives!
We offer convenient, nationwide delivery so customers can enjoy the beauty of a magnetic mailbox cover no matter where their home is located. Once an order is placed on our website, it's filled, packaged, and mailed directly to the respective customer as quickly as possible.
Taking Exterior Design Efforts to the Next Level with Garden House Flags
When it comes to choosing just the right garden decor, yard feature, or decorative mailbox cover, Garden House Flags elevates the experience from start to finish. Our competitive pricing standards make everything we offer customizable according to your budget, while our variety of product options are sure to inspire.
No matter what type of yard decor you're looking for, our products come with a guarantee of hassle-free installation that makes it simple to collect and change out decorative selections whenever you want. Convenient online shopping and delivery standards mean the items our customers love are always accessible at just the touch of a button.
Beyond our superior-quality yard decor and garden products, the team at Garden House Flags is committed to providing excellence in customer service at every turn. We make it a goal to respond to all inquiries within 24 hours, whether they come our way via phone or email.
We invest significant time and resources in making sure the customer shopping experience on our website is not only organized but enjoyable, too. We've built our customer service approach on a foundation of honesty, transparency, and a set of high communication standards.
Reach Out to Garden House Flags Today
When you're ready to elevate the look of your yard through the inclusion of decorative flags, yard decor, or magnetic mailbox covers, the Garden House Flags team is here to help. Our wide variety of options paired with impeccable customer service will make your shopping experience a delight.
We're here to help with questions about any of our products and to make sure you end up with the covers, flags, and decorative extras you've been searching for. From seasonal options to one-of-a-kind artistic designs, we cater to tastes, styles, and aesthetic preferences of all types. Contact us today!
We welcome any questions or comments you might have. One of our customer service representatives will respond as soon as possible. You may also call us at 574-777-0309. 9:00 a.m. to 5:00 p.m. EST Monday – Friday. Customer calls placed over weekend hours will be returned on Monday.
Additional Product Information
Billing Information
Order Status
Returns Information
This Website
Name First Last
Postal Code
Free Shipping on All US Orders!
Top Sellers
Stakes & Accessories
View All Spinners
Windsock Poles
View All Windsocks
View All Door Swages
Printed In The USA
By Occasion
View All Flags Sets
View All Garden Flag Mailwrap Sets
View All Mailwrap & Flags Sets
Year Round Sets
Mini Flag & Stand
Flag & Pole Sets
3 piece Garden Flags Set
View All More
House Flag Poles
Garden Flag Poles
Mailbox Adapters
Doormat Trays
View All Accessories
Door Decor Accessories
Yard Sign Stakes
Pillow Covers
Personalized Flags
877-352-4707

Buy One, Get One Flag for 15% off!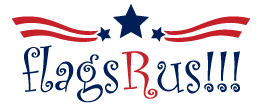 Your Cart is Empty
Taxes and shipping calculated at checkout
Add description, images, menus and links to your mega menu
A column with no settings can be used as a spacer
Link to your collections, sales and even external links
Add up to five columns
Mailbox Covers
Mailbox Covers are an easy way to do a colorful makeover to your yard. Mailbox Covers are easy to install on metallic mailboxes using magnetic strips included. Our adapter kit can be used in case you have a non metallic mailbox.
Available in regular and large sizes. Regular mailbox covers are designed to fit standard 6.5" x 19" mailboxes. Large mailwraps are designed for 8" x 21" mailboxes.
Use the filters on the left side to find the right mailbox by season, holiday, occasion or theme.
New/In-Stock
ready-to-ship
Memorial-Day
4th-Of-July
Thanksgiving
Valentines-Day
St-Patricks-Day
Grandparents
Beaches-Nautical
Birds-BirdHouses
Butterflies-Insects
Country-Living
Family-Friends
Flowers-Gardens
Great-Outdoors
Love-Happiness
Patriotic-Military
Pets-Animals
Sports-Recreation