Literature Review & Research Skills Guide: What is a Literature Review?
Introduction
What is a Literature Review?
Your research topic
Topic Analysis
Developing a Search Strategy
Preliminary Reading
Use Primo Search
Use Google Scholar
Use Journal Databases
Sage Research Methods
Managing your literature review
Evaluation & Critical Appraisal
Referencing
What is a literature review
Once you have defined your topic, the next step is to start a literature review. A literature review summarises, interprets and critically evaluates material that has already been published on a topic. The purpose is to establish current knowledge of a subject, identify gaps, inconsistencies and relations in the literature as well as outline areas for additional research and/or define a topic of inquiry.
Adopted from Charles Sturt University Library. (2017). Literature review. Retrieved from http://libguides.csu.edu.au/review
Types of literature reviews
The type of literature review you write will depend on your discipline and whether you are a researcher writing your PhD, publishing a study in a journal or completing an assessment task in your undergraduate study.
A literature review for a subject in an undergraduate degree will not be as comprehensive as the literature review required for a PhD thesis.
An undergraduate literature review may be in the form of an annotated bibliography or a narrative review of a small selection of literature, for example ten relevant articles. If you are asked to write a literature review, and you are an undergraduate student, be guided by your subject coordinator or lecturer.
Often the term "review" and "literature" can be confusing and used in the wrong context. Grant and Booth (2009) attempt to clear up this confusion by discussing 14 review types and the associated methodology, and advantages and disadvantages associated with each review. For research students, especially those in EEB501, ERP502 or doctoral students, they will be undertaking a critical literature review.
Grant, M. J., & Booth, A. (2009). A typology of reviews: an analysis of 14 review types and associated methodologies . Health Information & Libraries Journal, 26 , 91–108. doi:10.1111/j.1471-1842.2009.00848.x
What is the purpose or aim of the literature review?
A literature review should demonstrate your knowledge of the research that has been conducted in the past and should place your research in the context of this work. A literature review can have a number of purposes within a research project. These include:
demonstrating and clarify your understanding of your field of research;
identifying patterns and trends in the literature;
identifying gaps in the literature and seek new lines of inquiry;
identifying similarities and differences in previous research and place your work in perspective;
justifying your own research;
increasing your breadth of knowledge of your subject area;
identifying seminal and influential published works in your field;
identifying relevant journals, publishers and conferences to search;
providing the intellectual context for your own work, enabling you to position your project relative to other work;
identifying experts working in your field (a researcher network is a valuable resource);
carrying on from where others have already reached.
Onwuegbuzie, A. J., & Frels, R. (2016). 7 steps to a comprehensive literature review : a multimodal & cultural approach . London : Thousand Oaks, California: SAGE Publications.
Randolph, J. J. (2009). A guide to writing the dissertation literature review . Practical Assessment Research & Evaluation. 14 (Article 13), 1-13.
An Introduction to Literature Reviews
Please watch the following video:
where to start a literature review
There are many different types of resources which might offer information on the topic you are researching, but you need to consider whether the source is scholarly or authoritative enough for a literature review. Typically literature reviews are conducted by using journal articles, conference papers, book chapters, websites or standards.
In addition, there is a range of new information sources that you may not have come across before, such as:
Internet resources
Tracking citation
Using Social Media
Interlibrary loans
To keep your information organised, you might like to consider using a reference manager. There are a number of different reference managers available to use, and they all have their own advantages and disadvantages. See the EndNote tab to find further information on Charles Sturt University's bibliographic management software EndNote.
<< Previous: Introduction
Next: Your research topic >>
Last Updated: Oct 11, 2023 12:50 PM
URL: https://libguides.csu.edu.au/education-research
Charles Sturt University is an Australian University, TEQSA Provider Identification: PRV12018. CRICOS Provider: 00005F.
Research Skills
Literature Reviews
What is a Literature Review?
The purpose of a literature review is to:
A literature review..., organising a literature review, useful books.
Systematic Reviews
Critical Thinking
Reflective Writing
Information Literacy
Referencing
Evaluating Information
Advanced Search Strategies
A good literature review has:
Up-to-date citations
Clear transitions between ideas
Corroborates all claims
Well organised paragraphs
Consistent formatting
• Writing a Literature Review
• conducting a literature review (web of science) , a literature review is not.
• A comprehensive alphabetical list of every work referred to in your research, or a list of references cited
• A literary review describing and evaluating specific books, articles etc.
• An annotated bibliography listing references and adding brief notes about the significance of each source
Checkout some recent Masters or PhD theses related to your research in Research@THEA (the IoT's digital repository). Read the literature review chapter - has the author been successful in providing a clear synthesis of past research?
Listen & Learn...
Useful LibGuides
Academic Integrity
Research & Postgraduate Students
The main purpose of the literature review is to demonstrate why the researcher's study is necessary.
A literature review is a central part of any research project, as it sets your research in context and identifies how it fits with the research that has already been done. You may be asked to write a literature review as part of a thesis, dissertation, or longer project, or as a separate assignment to progress the research.
Essentially it is a "re" view or "look again" at what has already been written about your research topic.
A literature review is a critical examination of information related to your proposed research topic
A literature review ensures that you are at least familiar with research in your area before starting your own research
It involves analysing and evaluating the work of a range of works in relation to your research area
Reviewing the literature will help you identify a gap in your field that you can explore and help you identify your research question
► Communicate to your reader what information and ideas have been established on a topic
► Explain what the strengths and weaknesses of that information and those ideas might be
► Establish context for the argument explored in the rest of your research
► Keep up-to-date with current developments on a topic or discipline
Shows that:
► You have an in-depth grasp of your topic
► You understand where your own research fits into and adds to an existing body of knowledge
Demonstrates:
► Your literature searching abilities
► You can critical appraise information to judge its trustworthiness, value and relevance
► You have learnt from others
► Your research is a starting point for new ideas
<< Previous: Writing
Next: Systematic Reviews >>
Last Updated: Sep 6, 2023 1:01 PM
URL: https://atlantictu.libguides.com/researchskills
Healey Library
Research Guides
Literature Reviews
Getting started, skills needed, finding published examples.
Researching Your Topic
Writing a Literature Review
Reading List
Citations This link opens in a new window
Healey Library Statement on Equity, Diversity, and Inclusion
The Healey Library is committed to taking action and making changes as we identify them in order to improve the working and studying environment.
Anti-Racism Guide Information and resources for the UMass Boston community
What is a literature review?
Process: involves researching a topic to familiarize yourself with relevant research; identify key authors, arguments, and publications; and locate issues and gaps in the research
Product: a thoroughly-cited critical analysis that synthesizes what is currently known about a topic (both theories and study results), written as a narrative
Addresses aspects of a topic from various points of view
Can point out things like: overall trends; conflicts in theory, methodology, evidence, conclusions; research gaps; new problems or perspectives
Your interpretation of what's been written on your topic
Narrative: it has an organizational scheme and combines both summary and synthesis
Does not add new contributions, but instead summarizes and synthesizes the arguments and ideas of others
What ISN'T a literature review?
An annotated bibliography
A book review
A literary review that critiques a specific work (such as a play or a short story)
Why do we do literature reviews?
To support your own research
To introduce readers to the current state of scholarship on your topic and highlight key people, publications, arguments, and ideas
To position your own work within your academic discipline
Grant, M. J., & Booth, A. (2009).. A typology of reviews : an analysis of 14 review types and associated methodologies . Health Information & Libraries Journal, 26 (2), 91-108. doi:10.1111/j.1471-1842.2009.00848.x
Knopf, J. (2006). Doing a literature review. PS: Political Science Politics, 39 (1), 127-132.
McMenamin, I. (2006). Process and text: Teaching students to review the literature. PS: Political Science Politics, 39 (1), 133-135.
A literature review requires several skills:
The ability to search for and access publications on your research topic
Reading and analyzing sources on your topic
Evaluating data and publications to determine which literature makes a noteworthy contribution to the scholarship on your topic
Writing a coherent narrative that synthesizes the sources you found, read, and analyzed
Go to a subject or multidisciplinary database and add "literature review" to your search terms (include the quote marks to search for the phrase), or try the following:
Annual Reviews This link opens in a new window Annual Reviews publications are among the most highly cited in scientific literature. Includes reviews in 37 focused disciplines within the Biomedical, Life, Physical, and Social Sciences.
Academic Search Complete This link opens in a new window Search for literature reviews on your topic by adding the keyword "literature review" (include quote marks), DE "Literature reviews" , "systematic review" , or DE "Systematic reviews (Medical research)" OR DE "Meta-analysis" to your search terms
CINAHL Ultimate (Cumulative Index to Nursing and Allied Health Literature) This link opens in a new window Click on Advanced Search , then select Review or Systematic Review under Publication Type
Cochrane Library This link opens in a new window Databases that focus on the effects of health care and evidence based medical practice. NHS Economic Evaluation Database, Health Technology Assessments, Cochrane Central Register of Controlled Trials, Cochrane Database of Systematic Reviews, Database of Abstracts of Reviews of Effects, Cochrane Methodology Register
ProQuest Central This link opens in a new window Click on Advanced Search , then under Document type: , select Literature Review
ScienceDirect This link opens in a new window Click on Advanced Search , then click on the Journals tab, then check the Review Article box
Web of Science This link opens in a new window Type your search term(s), then click on + Add Another Field , change Topic to Document Type , then select Review
Next: Researching Your Topic >>
Last Updated: Oct 5, 2023 1:26 PM
URL: https://umb.libguides.com/litreview
Writing Literature Reviews
What is a literature review, establish direction, read sources analytically, synthesize the sources.
Develop a Position on the Body of Work
Attribution of Sources
Literature reviews may be written as separate assignments or as a section within a longer paper or thesis chapter. Writing a literature review requires you to demonstrate many essential academic skills: to perform research, to read carefully, to analyze and synthesize theories and findings, and to make an organized argument about the body of research on a topic. Furthermore, by assigning a literature review, your instructor expects that you will develop detailed knowledge about an important topic and you will recognize the dynamic nature of scholarship within a particular field of study.
In a literature review, you must survey a range of sources on a particular topic and analyze how scholars have examined and explained this particular topic. You must present a focused and organized argument about the state of knowledge on this topic, considering how research has progressed, evaluating debates, and identifying unanswered questions.
1. Narrow your focus.
Because you need to discuss a wide range of sources in a literature review, you may find it difficult to narrow your focus for an effective critique and understanding of research on the topic. Indeed, you may need to consider theoretical frameworks, methodology, and a variety of data sources or evidence alongside the findings and conclusions put forth by the authors of the articles and books that inform your review. It is important to consider the purpose of your literature review to ensure you ask appropriate questions of your topic.
2. Understand its purpose.
In a literature review that stands alone, your argument may be related to the development of a body of knowledge, the significance of debates within the literature, or future directions for research. The literature review should always offer an analytical discussion of the value or meaning of a body of knowledge. Later in this document, we offer strategies to encourage this thinking and organize your ideas.
For a thesis or major paper in an advanced course, a literature review establishes a framework for original research. In this case, you should also be sure to consider the questions that have not been asked or the perspective that have not been considered. It is important to explain how the literature informs your original work and how your work builds on the body of knowledge that exists. 
Become familiar with particular conventions for your discipline by reading published work. For a history course, you may write a historiography, which is a literature review. In psychology, you need to include particular details about the studies you review, so look to published meta-analyses or reviews for direction.
3. Organize your ideas.
Successful literature reviews offer a clear thesis or position about the current state of research on the topic usually organized comparatively, chronologically or thematically. A literature review should not be a collection of disconnected paragraphs that summarize different articles.
A literature review can be organized in many different ways depending on the discipline as well as the nature of the topic and the purpose of the review. A review might be organized chronologically to show how scholars' views on a topic have changed over time; it could also be organized thematically or by methodology to group together scholars who share similar views or methods. A comparative organization offers an opportunity to assess sides of a debate or different theoretical lenses.
Read each source closely and carefully to determine key ideas from the source and to analyze the source independently of other sources. Consider the following questions and categories, which some students find it helpful to organize these questions in a chart:
Identify the author(s). Expert or authority on the subject?
Date of publication. Revised edition? When originally published?
What kind of research is it? Empirical, review, argumentative, meta-analysis? How does this form affect the findings or relevance of this work?
What is the research question and rationale for that question? Is the rationale valid?
Is there a particular theoretical framework that informs this source? How does this framework influence its argument or findings?
Is there a particular methodological framework that informs this source? How does this framework influence its argument or findings?
How does the evidence or data support the arguments or findings of the source?
What are the implications of the argument or findings?
Although your personal response to the literature may lead you to important insights, your assessment of the research cannot be driven by your biases or assumptions. Instead, you must inquire further when you have an immediate reaction to a piece of evidence or the basis for an argument. Consider the root of the reaction to ground your analysis and to understand bigger questions or trends in the literature.
Consider relationships between your sources and how these relationships influence the current state of knowledge on the topic.  You may find it helpful to organize your notes in particular folders, create a table, or use colour coding to make these relationships visible. The following questions can encourage synthesis:
On what points do sources agree? What are the key concepts or theories that are accepted on this topic? How does one source build upon knowledge established by another?
What are points of contention? Are there important debates on this topic? What lenses or frameworks inform the different sides of these debates? What do these debates reveal? Is one position more effective/persuasive? Why?
How have ideas developed in different times, places, or fields?
Where are current directions in research heading?
Develop a position on the body of work
A literature review must have a focused perspective. Take time to consider the sources to develop a cohesive and insightful discussion about the body of scholarship. Again, use inquiry to spark your thinking; you may find one or more of these questions to be helpful:
What evidence, methods, or perspectives have influenced the current understanding of this topic?
What is the significance of the existing knowledge or debates?
What is the direction of scholarship? How has it changed? How is it changing?
What has not been addressed? Why does it need be addressed?
Specificity is necessary for clear communication. In particular, you must clearly identify the authors of works to differentiate their findings, approaches, and perspectives. Whether you are summarizing an argument or analyzing its logic, include the author's name in the sentence (alongside appropriate citations). For example, "Black (2011) argues that print media has an important place in the 21st century, but this position is not common; in fact, research by Khan and Stewart (2010), Li and Korchev (2012), and Atkins et. al (2012) demonstrates that print media's influence is limited to small audiences." This example also shows how to pull sources together into a cohesive point, rather than separately summarizing them.
Remember, there is no one model for a successful literature review; your direction is determined by your critical reading of the sources, your purpose for the review, and the conventions of your field of study. Be sure to ask your course instructor for advice if you are unsure of your approach to this type of work.
Literature Review: Sample
This is an excerpt from a literature review in a fourth-year educational sociology paper. Note how the author integrates arguments by different authors within a discussion about one point to demonstrate the debates that exist in the literature. Furthermore, this author puts forth a position about these debates.
[Topic sentence describing the point of the paragraph] The most significant element of anti-racist education is the recognition of race and racism. Social work theorist, Dorothy Chave Herberg (1993) examines the divergent Canadian understandings of racism. She notes there are some who directly address racism and those who do not recognize its existence in present-day Canada. Chave Herberg, Enid Lee (1985), and sociologist Carl James (1994) emphasize the necessity of discussing race and racism. [Making connections between sources] Chave Herberg argues that Canadians must recognize their own history of racism as she identifies and condemns a cultural condition which seems to inhibit discussions about race. Lee notes that many people feel uncomfortable talking about racism and believe that silence will diminish its impact on society. However, she argues that it is only through discussion that racism can be understood, and action for its abolition can begin. James urges all teachers to recognize the racial differences of students. He shows that without a recognition of their differences, students are marginalised and silenced, but when difference is validated by a teacher, students are welcomed into a positive learning environment. Conversely, Education professor Keith McLeod (1994) stresses the importance of non-racialism. [Illustrating debates within the field] He argues that students have difficulty developing positive relationships in an environment where difference is emphasized, but by recognizing the common traits shared by people, students can learn to "cope" with their differences and discrimination (McLeod, 1994, p. 19). It is interesting to note that McLeod believes it is sufficient for students to "cope" with their differences and discrimination. He does not discuss how they understand their difference, nor how they are motivated to challenge discrimination. McLeod fails to recognize the foundation of the arguments of Chave Herberg, Lee, and James: critical analysis of difference (race) and discrimination (racism) is fundamental to anti-racism education. [Author's position on topic]
Study Skills
Research skills, searching the literature.
Note making for dissertations
Research Data Management
Copyright and licenses
Publishing in journals
Publishing academic books
Depositing your thesis
Research metrics
Build your online profile
Finding support
Welcome to this module about how to find what you need when searching academic literature
Planning your search - working out what you want to look for and where you might find it
Carrying our your search - using different resources to find materials on your research topic
Evaluating your search and results - deciding if you have found what you need and how they are relevant to your research
Managing your results - using tools and alerts manage what you have now and what interesting new research might be coming out
Keeping up to date - using tools to keep up to date with new literature as it is produced and published
Academic information can take many forms such as textbooks, journal articles, datasets, software and much more. In this module we will be focusing on searching for journal articles through different services, including the many academic databases that are available to members of the University of Cambridge. As every discipline will have slightly different ways of sharing and talking about research, we will be covering the fundamental skills around searching the literature. For more subject-specialist help, seek out the relevant library team via our Libraries Directory listings .
To complete this section, you will need:
Approximately 60 minutes.
Access to the internet. All the resources used here are available freely.
Some equipment for jotting down your thoughts, a pen and paper will do, or your phone or another electronic device.
Planning your search
As tempting as it is to start searching, it is important to take some time to plan out your search first, as spending a few minutes making a plan at the start will help you find all the relevant information as efficiently as possibly. There are a range of different techniques you can use for finding the information you need. Considering the techniques you will use and where you will use them can be described as developing or creating a "Search Strategy". Watch this video from the Engineering Library to learn how to create a great search strategy.
Activity - Building your search strategy
Now you have had a chance to think about planning a search strategy, you could think about developing a search strategy for your own research question using our Search Strategy tool . This tool aims to provide prompts for you to build your search strategy to help plan your literature searching. At the end of the activity you will be given the option to email your search strategy to yourself so you have a copy to work from as you progress with your research.
Carrying out your search
Now you have a plan for searching, you can start putting your keywords into a database to see what you find. Remember, what you want to find will influence where you look for it. There are many databases available that cover many different disciplines at once, and others that focus down onto one specific area so consider using several resources together to get really good coverage of your topic.
One good interdisciplinary databases is Scopus. In this video by the Lee Library (Wolfson College), you'll see the principles we've discussed so far applied in practice. Please note that many databases change how they look from time so if Scopus has changed since you watched this video, the essentials will be the same.
Searching the grey literature
Sometimes you will be working on research that needs you to find what can sometimes be referred to as 'grey literature'. In a nutshell, this kind of literature is anything that has not been produced by a commercial publisher. It can include almost anything including working papers, reports published by government departments, theses and much more. Find these sorts of resources through academic databases is almost impossible as they are often not indexed there. However, many of us have a tool at our fingertips that we use daily to find information - Google!
Google is a very effective search tool, even though it still only indexes a very small proportion of the overall internet. There are techniques to get Google searching to work for you rather than you fighting against its algorithms. Find out more in video from the Biological Sciences Libraries Team!
Knowledge check - what have you remembered so far?
We've covered a lot so you can undertake a quick knowledge check . Answer the questions to see how much you've remembered. If you're not sure about a question, you can revisit the earlier sections to refresh your knowledge
Evaluating your search
Now you've been searching for a little while, it might be worthwhile going back to your original search strategy plan to see if it needs tweaking. What sort of results have you been getting?
You might want to consider the following questions as part of this review:
Are the results different to what you expected? Why might this be?
Do you need to refine the search including additional keywords or using post-search filters like dates or topic?
Are you getting too few results and do you need to broaden the search?
Is the database suitable for this search, or would there be a more appropriate alternative?
If you are struggling to answer any of these questions, it might be a good time to seek out a subject specialist. As a reminder, you can find a comprehensive listing of the various libraries dotted around the University of Cambridge with many knowledgeable people working within them who will be able to help.
Critically evaluating your results
Even if your search is as good as you can get it right now, and you're definitely using the best resource for your topic, have you taken some time to review the quality of your results? The concept of quality is incredibly subjective, especially depending on your research area. While some people may consider peer review to be a good indicator of rigorous research, others may be more sceptical of it as an overall process.
Consider using a critical evaluation framework to assess what research results you're finding and you can start answering questions around the relevance and quality of a particular piece of work according to your own individual criteria. There are many frameworks out there and the Biological Sciences Libraries Team have a short video looking at one of these called PROMPT from the Open University.
Managing your results
Once you have a set of results that you want to save and keep so you can use them with your research moving forward, managing those resources is a critical next step to ensure that you have them easily to hand and do not lose them at any point during your work. We would strongly recommend that you consider investing in a reference manager to do a lot of this work for you. In essence, a reference manager will help you save results as you work with options for cloud storage of articles, exporting as formatted references for bibliographies and much more!
There are a wide range of reference manager tools out there, with several being free to use, so while we may recommend a few do explore the options yourself to get something that works for you. For an overview of some of the main tools, please visit our Good Academic Practice guide for more information.
Keeping up to date
So far we have considered situations where you are researching a topic at a particular point in time, yet as a researcher you will also need to keep informed about new developments in your field. How can you make sure you capture important new research in the limited time you have available?
With alerts and other such things, there are many options available, some of which we cover in our next video.
Further Resources
We have covered a lot of different things in this module, many of which can be expanded upon and gone into in a lot of depth with a subject expert so here are some resources for you to explore further.
For a complete list of all of the academic databases and resources that the University of Cambridge subscribes to, visit our A-Z Database guide
Visit our dedicated guide on carrying out a systematic review for specialist advice from the Medical Library team
For a comprehensive list of subject libraries across the University of Cambridge , visit our Libraries Directory to find someone to help you with your literature searching needs
There are many training opportunities for researchers across the University of Cambridge, with many sessions advertised on the University Training Booking System . Check it out to see if there is a literature searching session in your research area happening soon. If you can't find one that is relevant to you, ask a subject librarian if they have anything available.
Did you know?
How did you find this Research Skills module
Image Credits: Photo by Daniel Lerman on Unsplash
<< Previous: Home
Next: Note making for dissertations >>
Last Updated: Sep 18, 2023 9:07 PM
URL: https://libguides.cam.ac.uk/research-skills
© Cambridge University Libraries | Accessibility | Privacy policy | Log into LibApps
Research Skills
Understanding the assignment question
Developing a research question
Developing a search strategy
Critical evaluation of sources
Using OneSearch
Using the Catalogue
Using Wintec databases
Searching online
Using eBooks
Literature reviews
Annotated bibliographies
Case studies
Creative research
Design thinking
Systematic reviews
Learner Success Toolkit
A literature review is an overview and critical evaluation of published information about a topic. It's purpose is to identify:
what is already known about the subject field
common themes and methods
any gaps in the literature
It doesn't present any original research.
Quick links
Steps in the literature review process
Adapted from Georgia State University. Literature reviews: Introduction. https://research.library.gsu.edu/c.php?g=115595&p=753257
Selecting a topic
There are two important components in topic selection:
1. Make sure you have an interest in the topic . This will ensure the literature review process is enjoyable and you are motivated to do it!
2. Choose a topic that has been researched. You won't be able to write a literature review about a topic that has no literature!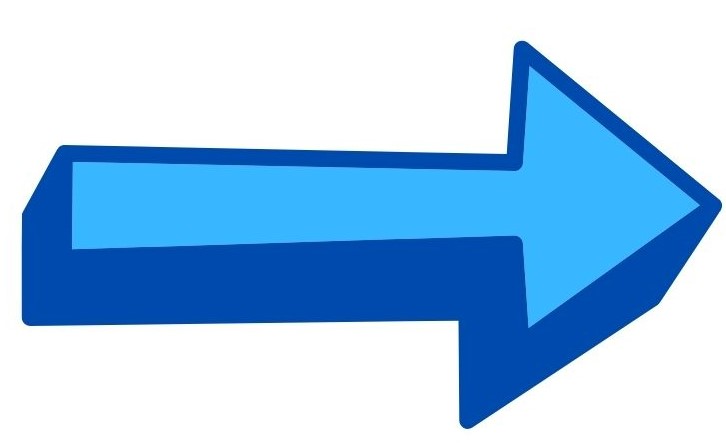 3. Have some background knowledge on the topic. Use a reliable source, like an encyclopedia to give you a general understanding of your topic before you begin your research. Encyclopedias can be general, or they can be specialised, like Te Ara Encyclopedia of New Zealand .
4. Determine the scope of your topic. The narrower your chosen topic, the easier it will be to find literature.
Identifying places to search
While it is good to have a variety of reliable sources in your literature review, such as books, conference proceedings, and theses, journal articles are often the best, because they are often peer-reviewed and regularly published, so you should be able to find up-to-date research if you need it.
The best place to begin your search for journal articles is the Wintec databases.
Reading and analysing the literature
Your search should throw up more results than you need, as some won't be completely relevant to your topic.
When you have found literature that meets the scope of your topic and that you know is a credible source , you will need to read it with a set of questions in mind (write notes about the source as you are reading):
It can be helpful to use a matrix when analysing your literature to keep your ideas clear and ordered.
A narrative matrix is useful for quantitative research. You can adapt the following example to suit your needs:
Northern Territory Government. (n.d). Literature review writing: Read and analyse the literature . https://library.health.nt.gov.au/litreview/analysing
A thematic matrix is useful for qualitative research. You can adapt the following example to suit your needs:
American Psychological Association
This resource from the American Psychological Association will help you identify and break down the important parts of the research you are analysing and assist you to paraphrase its findings.
Writing your literature review
What makes a good literature review?
A good literature review will do a lot more than simply summarise the literature found. It:
Source: Cambridge Dictionary. https://dictionary.cambridge.org/dictionary/english/synthesize
But what does a literature review look like?
A literature review is structured much like an essay in that it needs an introduction, a body, and a conclusion.
Georgia State University
Georgia State University provides an excellent outline of the parts of a literature review and what they do.
Otago Polytechnic
Otago Polytechnic has a PDF you can print out with a guide and exemplar of how to write your literature review.
Video tutorials
RMIT University
RMIT University has a comprehensive guide with step-by-step tutorials on how to structure and write a literature review.
<< Previous: Types of assignments
Next: Annotated bibliographies >>
Last Updated: Oct 25, 2023 12:54 PM
URL: https://libguides.wintec.ac.nz/Library_research_skills
LEARNING SKILLS
Writing a Dissertation or Thesis
Researching and Writing a Literature Review
Search SkillsYouNeed:
Learning Skills:
A - Z List of Learning Skills
What is Learning?
Learning Approaches
Learning Styles
8 Types of Learning Styles
Understanding Your Preferences to Aid Learning
Lifelong Learning
Decisions to Make Before Applying to University
Top Tips for Surviving Student Life
Living Online: Education and Learning
8 Ways to Embrace Technology-Based Learning Approaches
Critical Thinking Skills
Critical Thinking and Fake News
Understanding and Addressing Conspiracy Theories
Critical Analysis
Study Skills
Exam Skills
How to Write a Research Proposal
Ethical Issues in Research
Dissertation: The Introduction
Writing your Methodology
Dissertation: Results and Discussion
Dissertation: Conclusions and Extras
Writing Your Dissertation or Thesis eBook
Part of the Skills You Need Guide for Students .
Research Methods
Teaching, Coaching, Mentoring and Counselling
Employability Skills for Graduates
Subscribe to our FREE newsletter and start improving your life in just 5 minutes a day.
You'll get our 5 free 'One Minute Life Skills' and our weekly newsletter.
We'll never share your email address and you can unsubscribe at any time.
A literature review demonstrates that you have read around your topic and have a broad understanding of previous research, including its limitations.
In the literature review, you summarise the main viewpoints and important facts that you encountered in your reading as they relate to your chosen topic . You will also use the literature review to justify the value of doing research on your topic by showing what is already known, what is not yet known, and how it is relevant.
Your literature review should not simply be descriptive but should also provide a critical analysis of the body of work, and demonstrate that you understand how it fits together as a whole and how your own research fits with previous studies.
A key aspect of a literature review is what sources you select to include, and which you exclude.
Finding Sources
Thanks to the internet, literature searches are now relatively easy, and can be done from the comfort of your own laptop without needing to go anywhere near a library.
However, a word of warning is in order here. The ease with which anybody can access and publish to the internet means that many items published online have not been scrutinised by anybody other than the author.
In other words, content has not necessarily been checked, you have no way of knowing whether the author's facts and claims are at all accurate and you could easily land yourself in trouble by blindly following or citing from online sources. 
Furthermore, because items on the internet are frequently changed, you may find that something you read yesterday is no longer available in the same form today. However, internet sources can be very useful for up-to-date information, especially current affairs or ongoing or very recent research.
Blogs and sites like the encyclopaedia Wikipedia are particularly prone to these problems.  For these reasons, a general rule of thumb is that you should only rely on internet resources from the websites of organisations whose information you already know to be reputable, like SkillsYouNeed.
See our page: Assessing Internet Information for more.
Do not underestimate how much physical libraries and librarians may be able to help you.
Librarians are usually hugely experienced in using all the search tools and databases, and can often show you much quicker ways of doing things, as well as tips and tricks to help you refine your search.
Furthermore, libraries may have copies of books and academic journals that are not available online. So a trip to your library may prove to be very helpful.
If you haven't already done so, get yourself an ATHENS account through your university and/or school library. Spend time working out which of the available databases are going to be most useful for your topic, including asking the librarians for advice.
A simple way to get started with finding appropriate materials is simply to ask people who are likely to know.
You might for example ask your tutor or supervisor, or an expert or practitioner working on your chosen topic. Often, they will be able to give you some very helpful ideas about where to begin your reading.
However, be aware that some professionals may find constant requests for information intrudes on their time. Always be courteous and sensitive to the level of demand you may be making on someone's time.
See our page: Sources of Information for more about the types of resources that you might use and how to access them.
Choosing and Refining your Search Terms
Your search terms are one of the most important elements of finding the right sources for your research project and developing them is an ongoing process.
It's a good idea to start with a phrase that you think others will have used about the topic, perhaps that you have identified from your lectures and/or earlier study. You will probably find that your first few searches don't turn up much that's useful.
Use the one or two articles that you find that are on the right lines to identify alternative search terms, and continue to search until you turn up useful articles.
You can also use a tool such as Google Adword Keyword Research Tool to identify phrases and keywords that are similar to your chosen term(s). This tool is usually used by internet marketing professionals to help them find keywords similar to their own but can be useful for academic research too.
If you're really struggling to find articles on the right topic, but you're certain that they must be out there, drop your supervisor a note asking about possible search terms. Tell them what you've already used, and ask them for a few alternatives to get you started. However, this should be a last resort, as you don't want to demonstrate your ignorance too obviously!
Finally, keep searching. You need to read a lot of sources to find the most relevant and will probably end up discarding more than half of what you read. Use abstracts to decide which articles are worth reading, and don't read those that aren't relevant: keep checking back to your research questions and decide whether each article is useful. If not, move on.
Critical Reading
Your literature review should not only show that you have been reading a range of materials related to your topic, but also that you have been reading them critically and have thought about the wider contexts and how they apply to your own area of research.
Critical reading is a skill that, like any other skill, is acquired with practice.
In essence, reading critically means that you do not take the claims at face value: you question the basis for claims, why the author may have done and said things in the particular way he or she did, what the wider context is, and whose interests are being served by the claims you encounter.
See our page, Critical Reading for more information.
How Many Sources?
Your university or college supervisor will be able to give you an idea of how many sources you should include in your literature review.
You will probably need to read at least double that number to find enough that are suitable for inclusion. You should also try to find several different sorts of sources: books, journal articles, dissertations, conference papers, working papers, and so on.
You need to make sure that you identify the key texts for the subject. Check a few references, and see which texts are cited most often, or ask the librarians how to use the databases to check how often each article is cited. A good way to identify when you have read enough is if your reading keeps turning up the same points and you're not learning anything new.
A Note on Dates
There are some theories or articles which are so important in a particular field that they need to be cited, however long ago they were originally published. But those apart, you should generally prefer more recent sources published in the last five or ten years. As a rough guide, the balance of publication dates should be about two thirds from the last 10 years, and no more than one third older than that.
Writing your Literature Review
In general, your literature review should start with one or two broad paragraphs, demonstrating your understanding of the breadth of your area of study.
You should then discuss the literature that deals with your area of research and, finally, consider and critique the studies that are most directly relevant.
You should spend most time on the latter.
Writing your literature review should be an iterative process.
The best way to do it is probably to summarise each source as you go along, referencing it carefully, and grouping your sources by themes.
You will almost certainly find that the themes develop as you go along, and so do your search terms. Use headings to store your summaries and then write a more polished section under that heading when you have enough sources to be able to 'compare and contrast' opposing views, and particularly to draw out areas where there is disagreement and/or conflicting evidence as these are the most fruitful for further research.
Where there are gaps, you can then go back and search for more sources on that area. The best literature reviews are not only descriptive, but draw together similar thinking and provide a critical analysis of the previous research, including highlighting really good studies, or identifying flaws and gaps.
To make sure that you carrying out a critical analysis, make sure that you ask yourself the question ' Do I agree with this viewpoint? Why? ', and also consider whether the methods used are strong or weak and why. This will also help you to decide on your own methodology.
Another way of checking whether you are evaluating or merely describing is to look at whether you have discussed work chronologically (likely to be descriptive) or in terms of whether there is general agreement on a topic (much more likely to be evaluative).
Checklist of Questions for Critical Reading
Ask yourself the following questions to decide whether or not a particular piece of work is worth including in your literature review.
Who is the author? What can I find out about him/her? Has he/she written other books, articles etc.?
What is the author's position in the research process, e.g., gender, class, politics, life experience, relationship to research participants?
Where and when was the document produced? What type of document is it?
Is it reporting original research that the author has done, or is it presenting second-hand information about a topic?
Is it formal or informal?
Is it 'authoritative' (e.g., academic, scientific) or 'popular' (newspaper or magazine article)?
How has it been produced? Is it glossy, with lots of pictures, diagrams, etc.?
If it is contained on a website, is the website from a reputable organisation, or is the document drawn from some other reputable source?
The Message
What is being said?
What is not being said?
How is the argument presented? Why?
What use has been made of diagrams, pictures etc.?
Who was or is the intended audience?
Whose interests are being served by this message? Are there political implications, for instance?
What evidence is presented to support the claims that are made?
Does the evidence actually support the claims? Is the evidence presented in enough detail for you to make up your own mind whether you agree with the claims?
Are there errors or inconsistencies?
What is the significance to my topic and the research that I wish to carry out?
Your literature review should also demonstrate how your study does or will relate to previous work, and how it either fills gaps, or responds to calls for further work.
Your literature review will help you to refine your research question. It should also help you to explain how your methodology fits with previous work, and help you to identify and evaluate possible research methods.
A Note on Tense
When you are describing someone's findings or opinions, it is probably best to use the past tense.
For example:
"Jones (2001) argued that…".
Many authors of academic papers prefer the present tense when describing opinions or views ("Jones (2001) argues that…"). However, it is always possible that Jones has subsequently changed his/her view, and therefore the past tense is preferable.
The past tense is always going to be correct for something that was expressed in the past; the present tense may no longer be true.
Citations and References
Your university will almost certainly have a preferred style for citations and references that you will need to use. Make sure you understand how this works before you start writing your literature review and use it consistently throughout.
Keep your references up to date as you go, and make sure that you always cite the reference as you write: it's much easier than trying to build a reference list at the end.
See our page on Academic Referencing for more information
For scientific subjects, Vancouver (numerical) referencing is often preferred.
However, it is much harder to check that your references are correct using this system. It is therefore better to use a (name, date) system of citations until you are certain that you have finished revising the document.
Alternatively, use a system of end-notes which will automatically update the numbering if you move a citation as you will otherwise end up hopelessly confused.
Draft, Draft and Redraft
Finally, once you have written each section by theme, go back and read the whole thing to check that the sections flow logically one from another, and that the whole literature review reads sensibly and coherently.
As with any essay or extended piece of writing, editing and redrafting will improve the quality of your writing, as will asking someone else to read it over and check for errors or inconsistencies.
You should also do a search to check for consistent use of British or American spellings (-ise and -ize, for example), double spaces after words, and double/single inverted commas around quotations. You might think such details are less important than the content, but the marker may not share your view.
Continue to: Writing a Research Proposal Writing a Dissertation: The Introduction
See also: Writing a Methodology Dissertation Results and Discussion Dissertation Conclusions and Extra Sections
Research Skills
Literature often presents us with factual difficulties. Sometimes authors revised their works and multiple versions exist.  William Blake  printed his own works and often changed illustrations and words between each printing. If we are reading a translated work, there may be more than one translation. In other words, we first need to identify which literary "object" we are studying. Electronic databases, such as the  William Blake Archive , provide scholars with multiple versions of literary works, as well as plenty of reference sources. They are great places to begin a study!
The kind of evidence we need is directly related to the kind of claim we are making. If we want to claim that a literary work has seen a resurgence of public interest, we will look for historical evidence and quantitative evidence (statistics) to show that sales of the work (or library checkouts, etc.) have increased. We may also seek qualitative evidence (such as interviews with booksellers and readers) to report on their impressions. We may look to see if there has been an increase in the number and kinds of adaptations. One example of such a work is Denis Perry's and Carl Sederholm's edited volume,  Adapting Poe: Re-imaginings in Popular Culture  (Spring 2012). If we are claiming that a literary work has a special relationship to a geographic region, we will look for textual evidence, geographic evidence, and historical evidence. See for example, Tom Conley's  The Self-Made Map  (University of Minnesota Press 1996), which argues for the significance of geographic regions of France in Miguel de Montaigne's  Essais.
Types of Evidence [1]
Your choice of problem, theory, methodology, and method impact the kinds of evidence you will be seeking. Wendy Belcher identifies the following types:
Qualitative Evidence: D ata on human behavior and collected through direct  observation, interviews, documents, and basic ethnography  (191). The  SAGE Handbook of Qualitative Research  (2005) is a helpful guide. This area also encompasses audience research. Examples include the journal  Reception: Texts, Readers, Audiences, History,  the edited volume  The Reader in the Text: Essays on Audience and Interpretation  (Suleiman, Crosman, eds. 1980),  and  Media and Print Cultural Consumption in Nineteenth-Century Britain  ( Rooney and Gasperini, eds. 2016).
Quantitative Evidence: Data collected from standardized instruments and  statistics, common to education, medicine, sociology, political sciences, psychology,  and economics (191). Guides include  Best Practices in Quantitative Methods (Osbourne  2007) and  Statistics for People Who (Think that They) Hate Statistics  (Salkind 2007).
Historical Evidence: D ata collected from examinations of historical records to uncover the  relationship of people to each other and to periods and events, common to all disciplines  and collected from archives of primary materials (191). Guides include  Historical Evidence and Argument  (Henige 2006) and  Evidence Explained: Citing History Sources from Artifacts to Cyberspace, 2nd Edition  (Mills 2009).
Geographic Evidence: D ata about people's relationship  to places and environments in fields such as archaeology (191). Guides include  Qualitative Research Methods in Human Geography, 5th Edition  (Hay and Cope 2021) and  Creative Methods for Human Geographers  (Benzon, Holton, Wilkinson, eds. 2021).
Textual Evidence: Data collected from texts about  form (genre, plot,  etc.), language (diction, rhetoric), purpose (message, function), meaning (symbolism,  themes, etc.) and milieu (sources, culture, identity, etc.) (191). Guides include  Introduction to Literary Hermeneutics  (Szondi 1995) and  The Hermeneutic Spiral and Interpretation in Literature and the Visual Arts  (O'Toole 2018).
Artistic Evidence: D ata from images, live performances, etc. used to study  physical properties of a work (size, material, form, etc.), purpose (message,  function, etc.) meaning (symbolism, etc.), and milieu (sources, culture, etc.) (191). Guides include  Interpreting Objects and Collections  (Pearce 1994) and  Material Culture Studies in America (Schlereth, ed. 1982).
In the following chapters, five through nine, we present instruction for numerous research skills including how to gather research from literary works and from scholarly literature, and other skills such as how to use library search engines, citation management, google scholar, and source evaluation. The main thing to keep in mind for now is that you are gathering quality evidence and putting it together to construct a convincing and compelling argument about a literary work (or works).
engage in rhetorical analysis  of the outside source(s)
evaluate the currency, relevance, authority, accuracy, purpose  of the outside source(s)
use evidence (e.g., quoting ,  paraphrasing ,  summarizing ) to bolster claims
introduce sources and clarifying their authority
use an appropriate citation style  .
Break down ideas
Connect back to the thesis
Connect back to the paragraph's main point
Point to the author's purpose
In the "Back Matter" of this book, you will find a page titled "Rubrics." On that page, we provide a rubric for Using Evidence for a Research Project. ↵
Writing Commons. "Reasoning - Guide to Reasoning with Evidence." Writing Commons , 11 Mar. 2022, https://writingcommons.org/section/evidence/guide-to-reasoning-with-evidence/ . ↵
Janechek, Jennifer, and Eir-Anne Edgar. "Connecting Evidence to Your Claims." Writing Commons , 15 May 2021, https://writingcommons.org/section/evidence/guide-to-reasoning-with-evidence/connecting-evidence-to-your-claims/ . ↵
Strategies for Conducting Literary Research Copyright © 2021 by Barry Mauer & John Venecek is licensed under a Creative Commons Attribution-NonCommercial-ShareAlike 4.0 International License , except where otherwise noted.
Share This Book
Introduction to research skills: Home
Skills for studying online
Learning online
Collaborating online
Using your library
Staying social
Using technology
Academic integrity online
What is academic integrity?
Citing and referencing
Referencing software
Research ethics
Integrity Officer/Panel
Intellectual property and copyright
Learning from lectures
Managing your time
Effective reading
Evaluating Information
Critical thinking
Presentation skills
Writing home
Frequently Asked Questions
Faculty of Arts and Humanities
Faculty of Engineering and Physical Sciences
Faculty of Environmental and Life Sciences
Faculty of Medicine
Faculty of Social Sciences
Maths and Statistics Support
Problem solving
Maths skills by discipline
Introduction to research skills
Primary research
Research methods
Managing data
Searching the literature
Research skills allow you to find information and use it effectively. It includes creating a strategy to gather facts and reach conclusions so that you can answer a question.
Starting your research
think about your topic – don't be too vague or too specific (try mind mapping or keyword searching).
read broadly around your subject (don't just use Google and Wikipedia). Think about a research question that is clearly structured and builds on literature already produced.
find information using the subject databases. View the Database Orientation Program to learn about databases and using search strategies to refine your search and limit results. View our library tutorial on planning your literature search and look at our library subject guides for resources on your specific topic.
Another good starting point for finding information is our library catalogue Library Search which allows you to search across the library's electronic resources as well as major subject databases and indexes.
carry out a literature review . You may want to include journals, books, websites, grey literature or data and statistics for example. See the list of sources below for more information. Keep a record and organise your references and sources. If you are intending to carry out a systematic review then take a look at the systematic review page on our Research Support library guide.
evaluate your resources – use the CRAAP test (Currency, Relevancy, Authority, Accuracy, Purpose - watch the video, top right).
reach considered conclusions and make recommendations where necessary.
Your research journey.
Why do I need research skills?
they enable you to locate appropriate information and evaluate it for quality and relevance
they allow you to make good use of information to resolve a problem
they give you the ability to synthesize and communicate your ideas in written and spoken formats
they foster critical thinking
they are highly transferable and can be adapted to many settings including the workplace
You can access more in depth information on areas such as primary research, literature reviews, research methods, and managing data, from the drop down headings under Research Skills on the Academic Skills home page. The related resources in the right-hand column of this page also contain useful supporting information.
Conference proceedings
Data & statistics
Grey literature
Official publications
Books are good for exploring new subject areas. They help define a topic and provide an in-depth account of a subject.
Scholarly books contain authoritative information including comprehensive accounts of research or scholarship and experts' views on themes and topics. Their bibliographies can lead readers to related books, articles and other sources.
Details on the electronic books held by the University of Southampton can be found using the library catalogue .
Journals are quicker to publish than books and are often a good source of current information. They are useful when you require information to support an argument or original research written by subject experts. The bibliographies at the end of journal articles should point you to other relevant research.
Academic journals go through a "peer-review" process. A peer-reviewed journal is one whose articles are checked by experts, so you can be more confident that the information they contain is reliable.
The Library's discovery service Library Search is a good place to start when searching for journal articles and enables access to anything that is available electronically.
Newspapers enable you to follow current and historical events from multiple perspectives. They are an excellent record of political, social, cultural, and economic events and history.
Newspapers are popular rather than scholarly publications and their content needs to be treated with caution. For example, an account of a particular topic can be biased in favour of that newspaper's political affiliation or point of view. Always double-check the data/statistics or any other piece of information that a newspaper has used to support an argument before you quote it in your own work.
The library subscribes to various resources which provide full-text access to both current and historical newspapers. Find out more about these on the Library's Newspaper Resources page.
Websites provide information about every topic imaginable, and many will be relevant to your studies.
Use websites with caution as anyone can publish on the Internet and therefore the quality of the information provided is variable. When you're researching and come across a website you think might be useful, consider whether or not it provides information that is reliable and authoritative enough to use in your work.
Proceedings are collections of papers presented by researchers at academic conferences or symposia. They may be printed volumes or in electronic format.
You can use the information in conference proceedings with a high degree of confidence as the quality is ensured by having external experts read & review the papers before they are accepted in the proceedings.
Find the data and statistics you need, from economics to health, environment to oceanography - and everywhere between - http://library.soton.ac.uk/data .
Grey literature is the term given to non-traditional publications (material not published by mainstream publishers). For example - leaflets, reports, conference proceedings, government documents, preprints, theses, clinical trials, blogs, tweets, etc..
The majority of Grey literature is generally not peer-reviewed so it is very important to critically appraise any grey literature before using it.
Most aspects of life are touched by national governments, or by inter-governmental bodies such as the European Union or the United Nations. Official publications are the documentary evidence of that interest.
Our main printed collections and online services are for British and EU official publications, but we can give advice on accessing official publications from other places and organisations. Find out more from our web pages http://library.soton.ac.uk/officialpublications .
Patents protect inventions - the owner can stop other people making, using or selling the item without their permission. This applies for a limited period and a separate application is needed for each country.
Patents can be useful since they contain full technical details on how an invention works. If you use an active patent outside of research - permission or a license is probably needed.
Related resources:
Checking for CRAAP - UMW New Media Archive
How to Develop a STRONG Research Question - Scribbr
Guide to dissertation and project writing - by University of Southampton (Enabling Services)
Guide to writing your dissertation - by the Royal Literary Fund
Guidance on the Conduct of Narrative Synthesis in Systematic Reviews - by ESRC Methods Programme
Guidelines for preparing a Research Proposal - by University of Southampton
Choosing good keywords - by the Open University
Developing a Research or Guided Question - a self-guided tutorial produced by Arizona State University
Evaluating information - a 7 minute tutorial from the University of Southampton which covers thinking critically, and understanding how to find quality and reliable information.
Hints on conducting a literature review - by the University of Toronto
Planning your literature search - a short tutorial by the University of Southampton
Using Overleaf for scientific writing and publishing - a popular LaTeX/Rich Text based online collaborative tool for students and researchers alike. It is designed to make the process of writing, editing, and producing scientific papers quicker and easier for authors.
Systematic reviews - by the University of Southampton.
Create your own research proposal - by the University of Southampton
Last Updated: Oct 16, 2023 9:17 AM
URL: https://library.soton.ac.uk/sash/introduction-to-research-skills

Literature Review - Finding the Resources
What is a literature review, information literacy - the skills you need to conduct literature review, how to use this guide, acknowledgement.
The Literature
Search Tools
Formulating your search statement
Buliding on what you have found
Keeping Track
Academic Reading
Citing Sources
Ask a Librarian | Email [email protected]
WhatsApp us at 6798-7732
 Zoom a Librarian (by appointment)
Call us at 3442-8395
 Reach us at the Virtual Instruction and Reference Help Desk
More contact information
A literature review is a survey of the most relevant and significant academic research on a particular topic in order to reflect the current state of knowledge in the field and the key questions raised. It is an essential part of your research process to show what you know about a topic .
synthesize the literature,
analyze the relationship between the literature (the concepts, arguments, etc.), and
form your own evaluation of and perspective on the literature you read.
In order to be able to write a good literature review, you need to develop skills in various areas, such as information literacy, synthesizing skills and writing skills. This guide will focus on the first area - information literacy , and let you acquire or improve the ability to:
Critically evaluate the sources of literature
Ethically use these sources.
Click on the tabs on the left side of this guide to access the corresponding pages:
The "Literature" - the literature you need for your literature review
Search Tools - the appropriate tools to start your search
Search Techniques - the search skills to apply to find relevant resources effectively
Keeping Track - the ways to keep track of the resources
Evaluating Sources - the methods to ensure that the resources you find are good enough
Citing Sources - the ways to let your readers find the sources you use in your literature review and to prevent plagiarism
More Information - further reading on literature review and research methods; more help that you can get (e.g. Interlibrary Loan Services)
This guide was compiled based on some of the ideas and materials created by Capella University .
Next: The Literature >>
Last Updated: Oct 16, 2023 2:32 PM
URL: https://libguides.library.cityu.edu.hk/litreview
© City University of Hong Kong | Copyright | Disclaimer