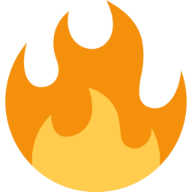 The best Job Interviewing books: Reddit reviews From 3.5 billion Reddit comments The following content includes affiliate links for which I may make a small commission at no extra cost to you should you make a purchase.
The best of job interviewing books by number of unique reddit comments:.
Cracking the Coding Interview: 189 Programming Questions and Solutions
Cracking the Coding Interview: 150 Programming Questions and Solutions
Cracking the PM Interview: How to Land a Product Manager Job in Technology (Cracking the Interview & Career)
System Design Interview – An insider's guide
The 2-Hour Job Search: Using Technology to Get the Right Job Faster
How Would You Move Mount Fuji?: Microsoft's Cult of the Puzzle -- How the World's Smartest Companies Select the Most Creative Thinkers
Programming Interviews Exposed: Secrets to Landing Your Next Job
The Professor Is In: The Essential Guide To Turning Your Ph.D. Into a Job
What Color Is Your Parachute? 2019: A Practical Manual for Job-Hunters and Career-Changers
What Should I Do with My Life?: The True Story of People Who Answered the Ultimate Question
A PhD Is Not Enough!: A Guide to Survival in Science
What Color Is Your Parachute? 2017: A Practical Manual for Job-Hunters and Career-Changers
What Color Is Your Parachute? 2020: A Practical Manual for Job-Hunters and Career-Changers
The Complete Software Developer's Career Guide: How to Learn Your Next Programming Language, Ace Your Programming Interview, and Land The Coding Job Of Your Dreams
What Color Is Your Parachute? 2021: Your Guide to a Lifetime of Meaningful Work and Career Success
Knock 'em Dead Job Interview: How to Turn Job Interviews Into Job Offers
Heard on the Street: Quantitative Questions from Wall Street Job Interviews
The Proximity Principle: The Proven Strategy That Will Lead to a Career You Love
Who Gets Promoted, Who Doesn't, and Why, Second Edition: 12 Things You'd Better Do If You Want to Get Ahead
101 Great Answers to the Toughest Interview Questions, 25th Anniversary Edition
What Color Is Your Parachute? 2022: Your Guide to a Lifetime of Meaningful Work and Career Success
Gig: Americans Talk About Their Jobs at the Turn of the Millennium
Are You Smart Enough to Work at Google?: Trick Questions, Zen-like Riddles, Insanely Difficult Puzzles, and Other Devious Interviewing Techniques You ... Know to Get a Job Anywhere in the New Economy
Case Interview Secrets: A Former McKinsey Interviewer Reveals How to Get Multiple Job Offers in Consulting
60 Seconds and You're Hired!: Revised Edition
How to Be Everything: A Guide for Those Who (Still) Don't Know What They Want to Be When They Grow Up
Decode and Conquer: Answers to Product Management Interviews
Cracking the PM Career: The Skills, Frameworks, and Practices to Become a Great Product Manager (Cracking the Interview & Career)
The 2-Hour Job Search, Second Edition: Using Technology to Get the Right Job Faster
How to Talk to Anyone, Anytime, Anywhere: The Secrets of Good Communication
Best Answers to the 201 Most Frequently Asked Interview Questions, Second Edition
Smart Moves for Liberal Arts Grads: Finding a Path to Your Perfect Career
The Passionate Programmer: Creating a Remarkable Career in Software Development (Pragmatic Life)
What Does Somebody Have to Do to Get A Job Around Here?: 44 Insider Secrets That Will Get You Hired
Ace Your Teacher Interview: 149 Fantastic Answers to Tough Interview Questions
Why You?: 101 Interview Questions You'll Never Fear Again
Knock 'em Dead Resumes: A Killer Resume Gets More Job Interviews!
How to Think Like a Great Graphic Designer
Job Interview Secrets: Be Prepared, Be Perceived As An Expert And Ace It AS A WINNER (job interview questions, job search, job hunting, job hunt, jobs, job books Book 1)
50 Ways to Get a Job: An Unconventional Guide to Finding Work on Your Terms
How to Answer Interview Questions: 101 Tough Interview Questions
Swipe to Unlock: The Primer on Technology and Business Strategy (Fast Forward Your Product Career: The Two Books Required to Land Any PM Job)
The New Teacher's Job Hunt: Master the Application Process, Crush Your Interviews, and Have the Teaching Career of Your Dreams! (Teacher Career Guide Series)
The Lexicon of Intentionally Ambiguous Recommendations (L.I.A.R.)
Paralegal Career For Dummies (For Dummies (Career/Education))
The Job Search Solution: The Ultimate System for Finding a Great Job Now!
What Does Somebody Have to Do to Get a Job Around Here! 44 Insider Secrets and Tips that Will Get You Hired
Knock 'Em Dead (2004)
Cracking the Coding Interview
Acing the Interview: How to Ask and Answer the Questions That Will Get You the Job
The 250 Job Interview Questions You'll Most Likely Be Asked
The Essentials of Job Negotiations: Proven Strategies for Getting What You Want
Job-Hunting for the So-Called Handicapped or People Who Have Disabilities
The Chicago Guide to Landing a Job in Academic Biology (Chicago Guides to Academic Life)
Hire With Your Head: Using Performance-Based Hiring to Build Great Teams
Welcome to the Real World: Finding Your Place, Perfecting Your Work, and Turning Your Job into Your Dream Career
Breaking the Bamboo Ceiling: Career Strategies for Asians
Starting Your Career as an Artist: A Guide for Painters, Sculptors, Photographers, and Other Visual Artists
All Work, No Pay: Finding an Internship, Building Your Resume, Making Connections, and Gaining Job Experience
How to Interview Like a Top MBA: Job-Winning Strategies From Headhunters, Fortune 100 Recruiters, and Career Counselors: Job-Winning Strategies From Headhunters, Fortune 100 Recruiters, and Career Counselors
Next Day Job Interview: Prepare Tonight and Get the Job Tomorrow (Help in a Hurry)
The Everything Get A Job Book: The Tools and Strategies You Need to Land the Job of Your Dreams (Everything (School & Careers))
Getting an Information Security Job For Dummies
Knock 'em Dead Secrets & Strategies for First-Time Job Seekers
Sweaty Palms: The Neglected Art of Being Interviewed
Life After Law
You Majored in What?: Designing Your Path from College to Career
IT Interview Questions: A Primer For The IT Job Interviews (Concepts, Problems and Interview Questions)
Boost Your Interview Iq 2/E
101 Great Answers to the Toughest Interview Questions
Interview - Advanced Preparation: Guide to Get the Job Offer
Steal the Show: From Speeches to Job Interviews to Deal-Closing Pitches, How to Guarantee a Standing Ovation for All the Performances in Your Life
Heard on The Street: Quantitative Questions from Wall Street Job Interviews
Cracking The Hidden Job Market: How to Find Opportunity in Any Economy
Knock 'Em Dead 2016: The Ultimate Job Search Guide
Land the Tech Job You Love (Pragmatic Life)
101 Strategies for Recruiting Success: Where, When, and How to Find the Right People Every Time
The Modern Web Developer: Interviewing Advantage
Crack the Case System: How to Conquer Your Case Interviews
501+ Great Interview Questions For Employers and the Best Answers for Prospective Employees Revised 2nd Edition
Conquering Your Quarterlife Crisis: Advice from Twentysomethings Who Have Been There and Survived
Answers to the Top 20 Interview Questions: Conquering the Job Interview Process
The Art of Finding the Job You Love: An Unconventional Guide to Work with Meaning
How Would You Move Mount Fuji?: Microsoft's Cult of the Puzzle - How the World's Smartest Companies Select the Most Creative Thinkers
Cracking the Full Stack Developer Interview: The Complete Handbook to Land the Job
How To Get A Job At Google (Nail Your Job Interview Book 2)
Proven Interviewing Skills: How to Job Hunt Like a Boss, Get Hired in Half the Time, and Negotiate the Life Changing Career Growth You Deserve
5 Steps to Your Dream Job: How I Went from Zero Interviews to the Job I Love in College
How to Say It on Your Resume: A Top Recruiting Director's Guide to Writing the Perfect Resume for Every Job
Fearless Interviewing: How to Win the Job by Communicating with Confidence
GET THAT JOB! ACE Your JOB Interview - Every Time!: First Job Interviewing Tips! Job Interview Weaknesses! Key Job Interview Questions! Master Good Job Interview Skills!
Job Interview Prep That Doesn't Suck | Job Interview Preparation That Actually Frickin' Works (Career Hacking Book 3)
1000 Years of Career Advice: interviews with 100 graduates 10 years on from university, their career paths and lessons learned
The Squiggly Career
Secrets of Power Salary Negotiating: Inside Secrets From a Master Negotiator
How To Answer Interview Questions - II
Case in Point 10: Complete Case Interview Preparation
101 Job Interview Questions You'll Never Fear Again
Works Well with Others: Shaking Hands, Shutting Up, and Other Crucial Skills in Business That No One Ever Teaches You
Profession and Purpose: A Resource Guide for MBA Careers in Sustainability
Up Your Game: The Definitive Guide to Acing Your Marketing Job Interview
The 7 Second CV: How to Land the Interview
Ace the Programming Interview: 160 Questions and Answers for Success
150 Most Frequently Asked Questions on Quant Interviews, Second Edition (Pocket Book Guides for Quant Interviews)
Cracking the Amazon Interview: A Step by Step Guide to Land the Job
Numerical Reasoning Test - Practical Examples: TalentQ-Type Practical Examples With Answers and Explanations (Korn Ferry TalentQ Aptitude Test - Practical Examples)
The Complete Guide to Hiring and Firing Government Employees
Sell Yourself in Any Interview: Use Proven Sales Techniques to Land Your Dream Job
Knockout CV: How to Get Noticed, Get Interviewed & Get Hired (UK Professional Business Management / Business)
Knock 'em Dead Resumes: A Killer Resume Gets MORE Job Interviews!
The Girl's Guide to Being a Boss (Without Being a Bitch): Valuable Lessons, Smart Suggestions, and True Stories for Succeeding as the Chick-in-Charge
How to Write the Perfect Resume: Stand Out, Land Interviews, and Get the Job You Want
Winning the Interview Game: Everything You Need to Know to Land the Job
Knock 'em Dead Job Interview: How to Turn Job Interviews into Paychecks
Product Management's Sacred Seven: The Skills Required to Crush Product Manager Interviews and be a World-Class PM (Fast Forward Your Product Career: The Two Books Required to Land Any PM Job)
15 Minutes to a Better Interview: What I Wish EVERY Job Candidate Knew
Case In Point: Complete Case Interview Preparation, 8th Edition
Answering Tough Interview Questions for Dummies
Fearless Salary Negotiation: A step-by-step guide to getting paid what you're worth
Consulting Demons: Inside the Unscrupulous World of Global Corporate Consulting
Interview Magic: Job Interview Secrets from America's Career and Life Coach
Get Hired Now!: How to Accelerate Your Job Search, Stand Out, and Land Your Next Great Opportunity
The Complete Idiot's Guide to Get Job You Want, 2E
I Don't Know What I Want, But I Know It's Not This: A Step-by-Step Guide to Finding Gratifying Work, Fully Revised and Updated
The Pharmacy Professional's Guide to Resumes, CVs, & Interviewing
Ace Your Teacher Interview: 158 Fantastic Answers to Tough Interview Questions
Life After Law: Finding Work You Love with the J.D. You Have
Get That Job!: The Quick and Complete Guide to a Winning Interview
Ultimate IQ Tests: 1000 Practice Test Questions to Boost Your Brainpower (Ultimate Series)
Quant Job Interview Questions and Answers (Second Edition)
Top reddit reviews mentioning job interviewing books:.
Read the 2-hour job search - it gives step by step instructions and templates on how to do this. Basically, you strategically reach out to people on linkedin.
I'm getting my MBA now, and I spend more time networking (linkedin outreach, networking calls, meetups, coffee chat, etc) than I do on class and HW combined (but that's normal for MBA's).
> I'm trying to remain steadfast and writing good cover letters, applying to as much as I can (10/wk or so), but I can't help but feel discouraged thinking there's someone with an in-house friend who's going to get at least an interview before me because of it.
Rather than applying to 10 jobs per week, you should aim to have about 5-10 coffee chats/networking phone calls per week with people in the industry that you're interested in.
>People say don't apply to 100 jobs, just 15 you really want is a bad idea.
Literally nobody says this. The advice is rather than apply to 100 jobs with a blind resume drop, you should be networking with employees from 25 or so different companies, in an effort to get a referral to one of those roles.
>Most companies actually don't network with students and don't list emails in job description. Just apply and hope for the best.
Ummm what? The whole point of an MBA is the network that comes with it. What do you mean 'companies actually don't network with students' - you don't network with 'companies,' you network with employees at companies (ideally ones who graduated from your school).
>I guess I could search the role and company on linkedin and DM an employee in that role but unsure if that'd be too much
This was literally my entire recruiting process. If you're not willing to DM alumni on LinkedIn, then idk what to tell you, other than you're not willing to do what is necessary to get a good job.
I agree with u/Pulp-nonfiction; you need to take a look in the mirror. Also, I'd recommend you read the 2 hour job search . Seems to me like you don't know how to network.
Cracking the Coding Interview by Gayle Laakmann McDowell
This book goes over every one of those areas and gives tons of example problems. It also talks a lot about the interview process and what companies are looking for in a good candidate.
In my experience, the more experienced you are, the more an interview focuses on things like prior projects, architecture, teams, culture, etc. I just completed a job hunt where I interviewed with several major east/west-coast tech companies, and none of them asked LeetCode-style questions. I did get programming questions and take-home exercises, but they were practical ones (e.g., discussing a real-world problem the company has) or, surprisingly, lightweight bozo screens (e.g., traversing a tree and printing values).
But it really depends upon the company. My understanding is that Google's interviews still consist of multiple rounds of LeetCode-style questions, though I've also heard that's changing.
I've been involved in hiring at several companies now, and I think LeetCode-style interviews are on their way out. The more nimble a company is, the less-likely it is to ask you the traditional LeetCode-style whiteboarding question. It's the slower companies that are entrenched in their cargo-culted interview processes that still ask LeetCode-style questions, including some Big 4s and Unicorns. But that will change. No one asks " How would you move Mt. Fuji? " anymore. I imagine companies will continue asking programming questions, but I expect them to become more practical, typically covering the sort of problem you might encounter if given an offer.
Great post. To add to Step 2.3, the book The 2-Hour Job Search provides a great system for reaching out to people. Sorry if it seems like I'm shilling, but it helped shift my mindset on networking, especially digitally these days. Basically the book outlines how to reach out to people (without asking for a job) and narrowing them down into 3 categories of how helpful they may be.
+1 for this. "I'm not a programmer, but I work well with them and can translate for them to non-technical people." is exactly what a PM is. You might find this book valuable.
When I went, there were always a few companies where the representatives had a badge that said "I hire frosh." My advice would be to check it out to get a feel for what's going on. I wouldn't expect a whole lot, but at the very least it'll be good prep for the frosh/soph fair.
A word of advice - when I went to the fall career fair during my freshman year, I actually found it quite stressful. I ran into a couple of recruiters who came off as condescending, and the overall atmosphere seemed pretty stressful (gotta hustle for that internship). It was a bit of a contrast from the dorms and even office hours, where people are generally happy to lend a helping hand.
When I took CS 103 later, Keith Schwarz actually had a fairly negative view of the effect/messaging of the fall career fair towards freshmen. He felt that the competitiveness and the inevitable rejection of certain internships would not really provide a positive view of one's learning. Learning is a long process, and getting rejected from a dream CS internship might lead some to feel that their classes were for nothing. It's ultimately up to you whether you want to view your CS education as more of a pipeline into a good job, or an opportunity to intellectually explore (you can of course balance both, and there is no right way to do it).
So if you wanna hustle for an internship, then by all means go for it. However, keep in mind that the career fair is only one way to get your foot in the door. If you wanna be a real snek, network around and find people who can give you referrals for companies you're interested in. Also code up a project or two and put it on GitHub (with a link on your resume). Most importantly, read the good book .
I've said it a million times and I'll say it again: Get your hands on a copy of Cracking the Coding Interview and read it from cover to cover. If you're going into college now most of the information in this book won't make sense if you don't know how to program, but regardless I would still pick it up. Study this book for interviews. If you start using this book to study for interviews (And you need to study for interviews, treat interview prep like any other class) I guarantee you can land an awesome internship and a great job.
I wish I'd read The Professor Is In . It is NOT to early for you to start focusing on what you need to do now to land the job you hope to land after you graduate.
This book is an absolute must read for humanities and social science students, maybe useful for others as well: The Professor Is In by Karen Kelsky. It's all about how to prepare yourself and navigate this hellish job market.
I think of tenure track professors as approaching something like professional athletes or artists at this point. You have to be both exceptionally talented and determined to make it, and even then may need a bit of luck. Know what you're getting into, and only bother if you're ready to give it 100%.
You may want to check out Cracking the Coding Interview . The table of contents can be found here . I'm pretty sure there is a section for each thing on your list.
I'd recommend stepping away from leetcode and the other sites for a bit. I think they're useful if you need the practice in typing up the algorithms in code when you have the algorithms pretty well memorized.
I would HIGHLY recommend "Cracking the Coding Interview" https://www.amazon.com/dp/0984782850
There are also a few good YouTube videos but I don't have links handy. I will say there's a lot of garbage out there too, so skip through them liberally.
Remember the interview process is a total game. I interview candidates and even we know it's all a sorry game. But we have to check the stupid boxes because no one has come up with a better way to weed out people who can't code a for-loop.
Your ability to pass interviews is not directly correlated to your ability to actually deliver software in the real world. Interviews often don't touch on design or real world tradeoffs or continuous integration or how to manage a large project or so many of the other aspects of software engineering. Instead it comes down to rote memorization of solved algorithms and stupid array problems that never represent an actual problem someone has actually needed to solve.
In an interview: let's spend half an hour writing quicksort.
In real life: can you think of any language written that doesn't have a sort function in the standard lib?
I know you know this but I hope that this has helped.
To me, "leetcode" is the brand name for the concept of solving programming puzzles, just like "Kleenex" is for facial tissues. When I see someone mentioning leetcode, it could mean anything from the actual LeetCode website to Codewars, HackerRank, or any other interactive programming problem solving site.
I've seen leetcode mentioned here and also very heavily on Blind (abbreviated LC there).
This concept is not new, and is the central focus of the very popular interview prep book Cracking the Coding Interview
Let me introduce you to How would you move Mt Fuji?: Microsoft's Cult of the Puzzle , from 2004. Puzzle interviews were their own craziness.
Just to give you a peace of mind, I'm gonna share that I'm utter shit too. I have almost 20 years of experience and working at a huge worldwide company. I have conducted more than a hundred interviews myself and yet, if I apply to somewhere I can't write a simple parsing script in a coding interview.
Some of us just wired this way. Also interviews are like a date. It is equally up to chemistry and luck along with correct answers to questions if you get the job.
To be useful too, a few links. Check out this for inspiration: https://rejected.us/
The best book to get an IT job: https://www.amazon.co.uk/Cracking-Coding-Interview-6th-Programming/dp/0984782850
My older brother did! He dropped out of college midway through for personal reasons but he had the code bug for as long as I can remember. It started out kinda crappy, coding websites for not the best pay, but he's really improved over the years and now he has a cushy 6 figure job. It's definitely possible, and when I'm looking to hire people because of this I don't really care about degrees. Now to be fair, usually people with degrees perform better on coding tests, but that doesn't mean the exception doesn't exist.
Also, do yourself a favor and read/practice with this book. It's how I broke away from being a data analyst and got back into coding: https://www.amazon.com/Cracking-Coding-Interview-Programming-Questions/dp/0984782850
Here's a really good book by someone who used to conduct coding interviews at Microsoft, Amazon, etc.
Still, it's not likely that you'll see the same exact questions on an actual interview. Just practice a lot and get comfortable with solving problems. That will help you when it's time to code on-the-fly at an interview. Also, it's more important to talk through the solutions. Coming up with an innovative, elegant, or efficient solution with pseudocode is more important than getting the syntax exactly right in a particular programming language.
Spend $30 and read The Professor is In and A PhD is not Enough . These two books go over, in copious detail, how to get a job with a graduate degree (specifically a PhD). Key take-aways are: go to a top school and/or work with a top researcher in your field. Publish a lot . Don't be an adjunct if you want to be a researcher. For STEM fields: Assistant Professorships aren't all they're cracked up to be and you should consider working for industry or government labs as well (and then trying for a fast-tracked Associate Professorship - if you're still interested in that - after building up your body of work.)
The most popular book on this is:
https://www.amazon.com/Cracking-Coding-Interview-Programming-Questions/dp/0984782850
While every company is different and YMMV, I don't know of any other single resource that has more tips and advice that are pretty generally accurate.
As brief answers, though, what I recommend is:
First clarify the question, make sure you understand exactly what they're asking it by restating it
If it makes sense, consider writing out at least one example input and output - for example if they say to reverse a string, write out "hello" becomes "olleh", that's a great way to make sure you're on the right track
Most of the time I'd recommend describing the algorithm out loud, and if your interviewer doesn't have any questions or concerns, jump right into writing out the code.
I don't generally recommend writing out an algorithm. There's no standard way to write pseudocode, and by its very nature, pseudocode is quite often ambiguous. Writing takes time, and it usually doesn't end up helping.
There are occasional exceptions. If you're trying to compare two approaches, writing a brief sketch of two algorithms could be a good use of time.
If you do need to write pseudocode, my advice is to use the syntax of a real programming language, but just make up functions that you need in order to make your code concise.
For example, I've seen interviewers try to write pseudocode like this:
if url doesn't start with "https" then return error
Instead, write it like this:
if (!url.startsWith("https")) return -1;
Or if you prefer Python, something like:
if not url.startsWith("https"): raise Exception()
The idea is that it doesn't matter whether startsWith is a real function or not. If it's not, you could easily write it. But by using real syntax, it's clear what you intend.
Adding on - those sites are great to learn the concepts. If you like books:
Also for practice problems, leetcode.com and hackerrank.com
For DSA I always recommend Cracking the Coding Interview (I think I've linked it at least 10 times on this sub... cause it works) it's on amazon rn for 40$:
Cracking the Coding Interview: 189 Programming Questions and Solutions https://www.amazon.ca/dp/0984782850/ref=cm_sw_r_cp_api_i_QtjXCbCN7EEN4
For Big Data/Github Projects, you want to show you understand the pipeline from start to finish. Your projects should show you can find data, clean and prepare it, preprocess, train, test and then deploy. I'd say 99% of people start with the MNIST data set (people who know MNIST are probably laughing right now reading this). Most people you'll be interviewing against will likely have an MNIST project on their github, so if you want to outshine them, follow this MNIST tutorial but DON'T put it on your GitHub (or do for now but remove it when you add more projects):
https://www.tensorflow.org/tutorials/keras/basic_classification
After following that tutorial, try to repeat the process but with other datasets. There are millions of free datasets available online, pick ones that are relevant to your hobbies outside of work, so when you interview you can start with "I really love blah blah in my personal time, so I decided to train a neural net to recognize blah blah, and so I found (or even better, created) a dataset for blah"
For example, I love going hiking and often wonder what kinds of birds I'm seeing in the forest, so I found a dataset of bird pictures that were labelled, trained a neural net to recognize them, and hooked it up to an app so I can now point my phone at birds when I'm hiking, and find out what species of bird I'm looking at.
As for the management/marketing thing, I can't really give you any useful information so I'll leave that to someone else.
Also, sorry for the formatting, I'm in mobile. Good luck!
There#s a few C# cookbooks. Best practice is running through a set of Kata's. Search for "C# Kata"
Alternatively, get the "Crack the Coding Interview" book ( https://www.amazon.com/Cracking-Coding-Interview-6th-Programming/dp/0984782850 ) if you're feeling brave.
> ...gain some experience under my belt
I agree with /u/ivix; it's the wrong kind of experience. If you have a CS degree, then you should be developing, not answering phones.
I recently entered the field, and I found https://pramp.com/ to be super useful for technical interviews both over the phone and in-person. They're live, so it feels a lot like a real interview (i.e., nerve-wracking).
Also, Cracking the Coding Interview is a must. There might even be a copy at your library if you don't want to buy your own copy. This walks you through the interview experience at the big software companies (Microsoft, Amazon, Apple, Google, etc.), and teaches you how to solve an algorithm problem, not what the answer to each problem is.
Finally, as dumb as it is, I'd recommend practicing coding on a white board (or a piece of paper). It's stupid that companies do it, but if you practice it, it'll be easier to think about the problem you've been asked and not about how weird it feels to be writing a loop in marker rather than typing it. Write sort algorithms, BFS/DFS, fibonacci, etc. Not that any of that stuff will necessarily help you, but I felt much more comfortable in the actual interview because I was used to drawing code.
Let me know if you have any questions and goodluck!
Don't. Do not under any circumstances say you would work for them over all other choices. There's a few reasons for this.
It often comes off as non-genuine. Hiring managers hear this phrase constantly
It seems desperate.
It's easy to lowball you or keep you waiting if they know you aren't going anywhere. Companies make offers very quickly to the candidates they want to take quickly before someone else does
This isn't necessarily done on purpose, but I've seen it happen first hand too many times to count. It's almost like the "bad-boy" dilemma in dating- the guys who seem farthest away to reach are usually the most in-demand.
Instead, communicate your passion through the knowledge you have about their company. Talk about their things they've done you admire, ask them questions about how the framework they use and why (Do your research, don't say anything obvious!). If there are company github projects, read through them all. Try to get an idea of what they might be working on next and why.
In a phone interview your goal is not to get the job, just to get to the next interview. Give them what they need without sending across any red-flags. Really look closely at the job description and make sure you check each criteria. Have prepared answers for questions like: "Tell me about yourself," "Where do you see yourself in 5 years," etc.
I'd also recommend buying "Cracking the Coding Interview" if you have some time to prepare: https://www.amazon.com/Cracking-Coding-Interview-Programming-Questions/dp/098478280X
It's extremely helpful.
Hi SpaceTaco - happy to be here!
There are a lot of resources out there but I think fundamentally you should understand what a product manager is and what a product manager isn't. I have interviewed quite a bit for junior product manager roles and whether it is a role for someone straight out of university or someone with a year or two of product management experience, I like to see intellectually curious individuals who can work well together in a team environment (i.e., communicate effectively), are empathetic to the end customer, and can start to think about how to invest time and resources.
Tactically for interviews, two resources I found pretty helpful when I was doing PM interviews was Cracking the PM Interview and Inspired but there are plenty of other online resources out there that can help! If more is needed i am happy to link to some online resources I found useful.
The job description is the bar.
Once you meet that minimum bar, you need to be the very best candidate out of the bunch of qualified candidates applying for the position. That's the hard part. Every position is different, every HRBP/recruiter is different, every hiring manager is different. Broad strokes; Interview well, be personable, be technically impeccable.
That's it. No secret sauce.
> I would be looking for an intern for next summer (2022) so what would I need to land one .
You'll want to be hunting and researching now, hitting up job fairs and applying aggressively during the Fall semester.
https://thetechresume.com/
https://smile.amazon.com/Cracking-Coding-Interview-Programming-Questions/dp/0984782850
Honestly you're in a great place with that experience, so the thing to do now is just apply (online!). Apply to the big companies like Google, Amazon, Microsoft (usually a traditional resume + form) and to startups in NYC and SF (often more informal).
You'll also need to learn how to do technical interviews, which comes down to have tight grasp of data structures and thinking on your feet. I'd recommend this book to get started.
I think there is plenty of material out there that details what types of interview questions to expect from amazon, google, facebook, microsoft, and other start ups. See Cracking the coding interview and similar books. Best money you'd ever spend.
You don't have to be a master to get hired at Google or Apple. You have to be good. The kind of good you get to be by really being enthusiastic about programming. But not unobtainably good.
These are the sort of tests they would give you. The person I spoke to who works as Google mentioned that book specifically and that the test she got was straight out of that book. That book actually talks specifically about how to get hired at places like Google and Apple. Not just "a company like that" but there is detailed discussion about the different big companies like MS and Amazon too. I just need to get around to reading it.
>would you say this is critical knowledge to be a good web developer?
Not really. Most people are out there solving business needs. Even if you're working for a web app, the majority of it is taking a business problem and building and designing a solution around it in whatever way makes the most sense. How good the architecture is, is really not super important because you're likely not going to be supporting enough customers that throwing more hardware at it can't solve. Knowing how things work and how to build maintainable software, is more important than knowing obscure CS fundamentals inside and out.
But what you described sounds more like something from Amazon, Apple, FB, MS, Google, or other large tech company. They want true blue software engineers, not someone who can make them a pretty landing page. I know from first hand experience that FB interviews for JS developers hit heavily on memory managment and Amazon doesn't give a shit what language you program in. Cracking the Coding Interview is a good way to study for all of those (but you're not going to memorize that book in the time you have).
A lot of people are answering if knowing data structures is useful.
To actually answer your question, you will need to know data structures and algorithms for the larger tech companies like Facebook, Apple, Amazon, Netflix and Google (FAANG). Smaller companies will focus less on those academic things, and focus more on what projects you can actually make.
Cracking the Coding Interview is the seminal book on these types of interviews.
Cracking The ~~Technical~~Coding Interview is a great book to check out.
It walks through a bunch of different datastructures and different approaches to solving algorithms. It also has a few chapters about how the large tech companies interview, but the core of the chapters are about ds and algo's. They also have really detailed answers to each question.
https://smile.amazon.com/Cracking-Coding-Interview-Programming-Questions/dp/0984782850/
Edit: fixed the book name and added link
>most important so far as you have probably gone through internships and job interviews.
Algorithms is non-negotiable. You are going to tank interviews badly if they are the first place you see basic algorithm based problems.
This is a great coding interview prep book.
Cracking the PM Interview here: https://www.amazon.com/Cracking-PM-Interview-Product-Technology/dp/0984782818/ref=sr_1_1?ie=UTF8&qid=1535773043&sr=8-1&keywords=cracking+the+pm+interview would be a good place to start :)
Sorry if I haven't been clear about my position. I'll try to clarify.
About my complaints with internships and career support -- I think the CSS Division could do more to support its students in finding internships.
I'm not saying that it's impossible for people to succeed at finding internships at UWB, but we have a lot of nontraditional students at UWB who don't know what to expect who could use the extra guidance.
I know there are people who are successful at finding internships. You may not have needed that support. I didn't need that support. Still, I'm more concerned about the many students who were not successful.
There are a concerning number of students who are completely clueless about what technical interviews are like, how many internship applications are realistic, and when are the right times to apply. Then they end up applying way, way too late.
There are also a concerning number of CSS faculty who are not well versed in the contents of technical interviews, and unintentionally spread misinformation about them. I know of at least one who still thinks companies ask brain teasers like what was popular in the early 2000s .
That's why events like the CSS Colloquium Internship Panel are helpful.
Been there myself! Try this book: Cracking The Coding Interview , it helped me a lot. Oh and do stick to Leetcode, you'll get better at it eventually, I can guarantee that to you.
There's a lot of variation, especially at smaller firms. However, there's a common pattern:
Phone screen: 45 minutes
Take-home test: 2-4 hours
In-person technical interview (probably over video during COVID-19): 5 interviews, 45 minutes each, break for lunch, 4-6 hours total
You can ask ahead of time. When you talk to a recruiter or hiring manager, ask how the process will go. They will explain and give you tips on how to succeed. (Some companies won't do this for fresh college grads until a certain point in the process.)
The in-person questions will be a mix of:
General programming / algorithms questions: "write a function that does blah blah blah"
Design questions: "design an inventory screen system for an RPG"
Language questions: "here's some C++ code I wrote, can you give me feedback for how to improve it?"
Debugging scenarios: "I wrote this code, but my screen is black, why?"
General programming / algorithms questions are the most common. There are a bunch of write-ups online for how to succeed at technical interviews, and there are also books. I recommend Cracking the Coding Interview by McDowell. This book does not focus on the game industry, but the game industry is not really all that different when it comes to hiring programmers.
And again... just as a reminder, some companies have weird interview processes that won't go anything like this. This is just a common way of doing things.
I divide the technical assessments for 2 parts in my head. 1- Boring and theoretical part, this book helps a lot for that. Because most of the time here questions and answers are the same.
2- Exciting and the promising actual part. ANYONE can pass the first part as long as they study enough. But I'm more in the reality. The projects I have in GitHub. This is the key. I should be able to speak up about my projects, advocates my selections of the technical stack. Why I did choose this library etc. Unwittingly, you learn a lot while implementing the boring stuff into your projects.
Tip, find the company on glsssoor.com for the big companies, people share the interview questions here. You can have an idea at to start
Tudom ajánlani a Cracking the coding interview könyvet, asszem pont Java nyelven vannak benne a feladatok. https://www.amazon.com/Cracking-Coding-Interview-Programming-Questions/dp/0984782850
Mondjuk más kérdés, hogy 2 hónap tanulás az édeskevés, vad feltételezés és ne vedd magadra, ha tévedek, de így ennyi idő alatt kb el lehet jutni a legalabb dolgokig, talán az OOP-t még érheted, de így design patternek, algoritmusok, solid elvek, clean code, interface-k, DI stb. az szinte még ismeretelen lehet... A mooc-fi kurzusához volt szerencsém, elég korrekt, de 2 hónap tanulástól még ne várj sokat, alsó hangon is fél év intenzív tanulás szvsz, de ha senki nem review-zza a saját magad által írt kódot és mutat rá a hibáidra, még több is.
Másik kérdés, hogy alapvetően mit szeretnél a Java-val? Mert interjún szeretnek mélytorkoztatni agyrém algoritmusokkal kezdőket ez tény és való, viszont ha pl. webdeves állást pályázol meg és mondjuk Springgel semmit nem foglalkoztál (most mondtam az első frameworkot amit eszembe jutott itt és Java), akkor újfent nem vagy előrébb sajnos.
Interviewing is a skill and while practice helps some will naturally be better at it than others (interesting side note is that when I talk with HR there is little data to show that getting all "strong hires" actually leads to better performance once in the company. From what I remember, a mixed review with mostly strong hires and one or two weak or no-hires often ended up getting better perf rating.)
I've found the larger tech companies: FB, Google, MSFT, Amazon, ... would all pay more than you're making now in salary but the big difference would be that I'd expect to the stock grants to at least double this (at your level). I haven't found that salaries go up "that" quickly but the initial stock grants and (to a lesser extent) the annual refreshes do. With your experience you'd be looking at the upper end of L6 or just into L7 (for FB/Google levels) which should compare nicely to the consulting salary but have better benefits, stock, ...
I will also note that there can be stigma against "older"/"mature" companies like banking, hospitals, (heck even sometimes against MSFT employees) in this area. Besides showing them that you can code you'll also need to show them that you're fun and are a good "culture fit". For me this is the hardest part of the interviews. While I want to have fun in my job it is my job and I take it seriously. I often feel fake trying to be a culture fit with people 10+ years younger.
Galye, who is not me but is awesome, has worked at a number of these companies then wrote a few books about it ex: https://www.amazon.com/Cracking-Coding-Interview-Programming-Questions/dp/098478280X
Gayle Laakmann McDowell here's the amazon link .
It looks like a tome of unending pain (around 700 pages) but the first 190 are interview and resume tips, a primer on computer science (Big-O notation), a discussion of half a dozen computer languages, and programming exercises. The last 500 pages is a walk-through of the the exercises. Including what kinds of questions would greatly simplify them. You can get through all but the exercises in a long afternoon.
She even talks a about how asking a person to write some random algorithm that has nothing to do with what you will be doing every day for your job is probably not a great interviewing technique, but, since that's the world we live in, here's a book on how to deal with it.
> Given a few years, could you teach your mom (or dad) to pass a technical interview at Amazon? How about your best friend from high school?
I'm not sure this is the right question to ask. Technical interviews are notoriously bad at selecting for actual competent software engineers. If you spent years just studying a book like Cracking the Coding Interview , to the point that you had memorized most of the problems and solutions and were able to infer patterns from them, you might be able to pass a technical interview loop. But you probably wouldn't actually be a good software engineer.
But to answer your question, I think it would be very hard to teach this to my parents. They're both smart, but they lack the foundations for for computer science, and they're old enough now that I think it would be pretty hard for them to adjust to the ways of thinking required.
My best friend from high school... also unlikely. That person is not dumb either, but I do think that CS requires, as /u/brberg put it, "a certain way of thinking that may not be teachable." Whether or not it's learnable is another question, but if so I think you have to learn it through practice rather than instruction.
If it's through Hackerrank than just sign up and do a bunch of practice questions. If you want to learn more about DSAs I'd recommend going on YouTube and searching Cracking the Coding Interview (CTCI). The author of that famous CS book has made some quick YouTube tutorials on Trees, graphs, stacks, queues, BFS, DPS, Sorting Algorithms, Big O notation and more. If you have more time, I'd highly recommend buying the book itself, as I give it credit for landing me 3 internships and a job at a FAANG. It's on sale on amazon right now for 32$:
Cracking the Coding Interview: 189 Programming Questions and Solutions https://www.amazon.com/dp/0984782850/ref=cm_sw_r_cp_api_i_rqKZCbMH1F8CP
Of course. I always encourage people to go into CS but I also tell them it's going to be a tough road, but not an impossible one.
I have two last pieces of advice. The first is to get your first rejection over with. Be ready for it, take it like a champ, learn from it and move on. If you can be immune to rejection the road will become so much easier.
The second is to buy Cracking the Coding Interview by Gayle Laakman McDowell. This is the field guide to getting a career in CS, and easily the most popular book in the field. I give my degree credit for giving me the knowledge to be a software engineer, and this book credit for giving me the skills I needed to get a career in CS.
It has a roadmap that starts a whole YEAR before your interview, which is perfect because you can start that roadmap today, and a year from now when you apply you'll be ready to crush that interview. Also, Gayle has been a recruiter at Microsoft, Apple and Google, and she has personally conducted hundreds if not thousands of interviews, so I can't think of anyone better to author a book like this. It's on sale right now on Amazon for 30$ and will probably be the best 30$ you ever spend:
Cracking the Coding Interview: 189 Programming Questions and Solutions https://www.amazon.com/dp/0984782850/ref=cm_sw_r_cp_api_i_dEX2Cb9N4AE74
Amazon has it for 30$ and free one day delivery in most cities:
Cracking the Coding Interview: 189 Programming Questions and Solutions https://www.amazon.com/dp/0984782850/ref=cm_sw_r_cp_api_i_3p22CbWQ5G46S
A lot of people mention sub-par French as a drawback. There is a number of companies around Luxembourg that don't use French as their language. Amazon and Goodyear come to my mind as the biggest ones in that category, but there are many smaller ones as well. French does open extra doors, but it's not a deal-breaker in Lux. IMHO, it's importance is even less significant in the IT/software since these domains are essentially English speaking to start with. I know a few stories where people were hired with English and German in a French speaking company. You can pick the language up through osmosis of a company-sponsored course later on.
Since Luxembourg is such a small place, the best way of getting hired is knowing someone in the company you'd be interested in working for and simply asking them for a recommendation. In most cases people will be happy to do that since companies pay referral bonuses. That way you skip the CV screening and often fly directly to a person with the power to hire you.
At a more general level - it's tough to say what the crux of your job hunting problem is from the description. It's a complex process and the devil is often in the details.
I'd recommend 'What color is is your parachute?' by Richard Bolles to go through all those. https://www.amazon.com/What-Color-Your-Parachute-2019/dp/0399581685
Échale un ojo a este libro: https://www.amazon.com.mx/dp/0984782850/ref=cm_sw_r_cp_apa_fab_uxvFFbZVCXBWH
Te ayudará mucho para las entrevistas que te hagan, ahí explican los procesos que llevan y demás, es muy bueno.
Un consejo, si no has tenido trabajo como programador te recomiendo empieces a buscar por todos lados, más que nada para que empieces a familiarizarte con el proceso de entrevistas, creas que te hace falta y demás. Así podrías llegar con más confianza a ese proceso en Google.
Para el inglés busca como clubs de conversación para que puedas ir mejorando, ya estando en ese nivel siento que eso ayuda más.
Y pues inténtalo, si no quedas verás que te falla y más adelante vuelves a intentar, si quedas pues chingon.
Like /u/the-incredible-ape mentioned, Cracking the PM Interview is great!
The most important thing, which is similar to eng interviews, is that you need to practice the "technical" questions as much as you can. That's the main thing that's used to evaluate you during an interview.
I don't think there are any company that exclusively hires MBAs for PMs. Some, like Amazon, prefer it, but it doesn't really matter. Source: have interviewed at Amazon.
Also check out Daily Product Prep for daily product management interview prep questions. Full disclosure I help run it!
Cheers, and good luck. BTW, this is a book that I particularly enjoyed when I was in that place. It's basically short-stories about people who made massive career changes. Some for better, some... not so much. Either way, I found it entertaining, and at least somewhat instructional, without being prescriptive and preachy.
It's a bit dated, so you can probably find it in the library without too much difficulty.
Slipping in the serenity prayer: clever.
Yeah, we have to rely on ourselves, our circle of acquaintences, and what is proven to work. Specifically for job hunting: What Color Is Your Parachute? 2019: A Practical Manual for Job-Hunters and Career-Changers takes an evidence-based approach to job hunting that has been in continuous publication for decades.
Learn how to Google for the resources that are already available to you. Be comfortable using the command line, pick your favorite IDE (VS Code is my favorite), learn on your own, develop your own projects (could possibly lead you to research opportunity), lead in university projects, outside of class time attend meetups with professionals already in the industry.
I tend to agree with the notion that college will only be as valuable as the amount of effort you put in to learn. The college degree is just the baseline for the lowest common denominator.
Eventually when it comes time for the interviewing process, you should definitely review Cracking the Code . To truly set yourself apart in addition to the CS workload, do the above mentioned.
I'd still do it just for the interview experience. Most people fuck up their first few from being too nervous or not really understanding how to conduct a proper interview. So I think you should apply. The experience is well worth the $200 fee.
The classic goto for programming interviews is "Cracking the Coding Interview" . Just read this book and make sure you can do 70% of the questions without too much issue and you're almost guaranteed to land a PEY job.
And don't worry about meeting their demands. This is about you, not them. Fuck them. Just focus on you. If they hire you then great, it was their decision, you don't have to sulk over them making the wrong one. But this is rarely the case. They know what they're getting when they take in PEYs and they don't expect much except for a good attitude.
Also, if you haven't already, take an algo/datastructures course.
Pick something that interests you and you are passionate about, and it will make work feel less like work (or so I'm told). Bonus points if it's also something you feel is making a positive contribution to society. I don't have one of those jobs right now, but I'm working towards it (most likely becoming a professor).
I am biased on the subject but I feel as if the only people who you'd help being a union organizer are lazy people who would otherwise be unemployed ;) Just kidding... sort of :P
Edit: this is a good read if you are trying to figure out what to do. I wish someone would have given me this book before I chose my major!
I recommend The Professor is in for details on the reality of job-hunting in academia. The last part of the book has good tips on writing grants and looking for non-academia jobs, too.
I HIGHLY recommend this book: https://www.amazon.com/What-Should-Do-My-Life/dp/0345485920 I read it when I was about 30 and asked that very question myself. I'm almost 50 now and credit that book with the life I'm living today.
Applauding you for the work that you are already doing- mom of twins AND doing a 6 month boot camp. Also, from my experience, technical interviews can be a beast and I recommend studying up (my husband is a developer so I've helped him through this- here is a link to Cracking the Coding Interview )
I am in a non-coding role as a technical project manager- guaranteed whether you worked at a dispensary, grocery store bagging groceries, you have some type of project management skills (especially as a mom of twins). I'm assuming that CSR means Customer Success Rep, which is a also a more customer facing role. If you want something like that, cater your resume to interactions with customers. Try to use good action verbs at the start of each line and do your best to quantify the work experience you did (example: Interacted with 45+ customers on a daily basis OR Resolved problems for 20+ patrons)
When you look at job descriptions try to pull out verbs and adjectives and cater it to your resume. This will make your resume stand out!
Also, you're amazing and you deserve to be in the tech world. We need more women and women identifying people like yourself in roles like these! YOU GOT THIS!
There's a book called "Cracking the Coding Interview: 189 Programming Questions and Solutions" . Basically what you need.
Welcome to post 2010 interviews. Even you have 20 years' experience majority company will ask you space and time complexity for the problem you just solved. I found that CTCI has a chapter dedicated to time complexity as it's that important.
I am not sure if you have found already or not but Blind 75 is good to be familiar with it.
>cracking the coding interview
Thanks for the suggestion. I found the book on Amazon... but it's published in 2015. I'm not sure if it's still relevant. https://www.amazon.com/Cracking-Coding-Interview-Programming-Questions/dp/0984782850/ref=sr\_1\_1?keywords=cracking+the+coding+interview&qid=1662322331&sr=8-1
Read this thread from last month
Read The 2 Hour Job Search - it revolutionized how I job search.
Had first round interview with Facebook and Microsoft, but got stuck on the system design interviews. Would definitely recommend " cracking the coding interview " since it's specifically designed for FAANG interviews and prep. Pricey but worth it
Leetcode is great (Facebook was "medium" questions), but not the whole picture.
USA, I'd say do the Designing data intensive applications but that's the long route.... try this book: https://www.amazon.com/System-Design-Interview-insiders-Second/dp/B08CMF2CQF/ref=sr_1_1_sspa?keywords=system+design&qid=1660526006&sprefix=system+des%2Caps%2C128&sr=8-1-spons&psc=1
Eu trabalhei na Amazon por 4 anos.
Eu sempre tive um base matemática e computação sólida, mas lembro que na época revisei assuntos de base e pratiquei por 2 meses aprx (eu utilizei o famoso livro verde ).
Quando trabalhei lá conduzi várias entrevistas, a dica que dou é:
procure entender o problema que está atrás de resolver. como? questione! vá atrás de requisitos funcionais e requisitos não funcionais. isso vai te ajudar a definir o escopo de atuação e planejar os trade-offs da sua decisão.
isso tem ligação com a primeira dica: não assuma nada como verdade, sempre valide seu pensamento.
essa dica é complicada, mas é importante: pense em voz alta. vá conversando com a pessoa que esta conduzindo a entrevista. !!!sempre exponha os trade-offs em voz alta!!!
esteja com o machado afiado. suas skills técnicas precisam estar em dias. não necessariamente decorar uma sintaxe, mas a base precisa estar sólida.
uma dica pra saber se você está indo bem: quanto mais você conduzir a entrevista, sinal de que está indo bem (isso inclusive mostra sinais de um profissional mais senior). quanto mais o entrevistador te conduzir (chamamos de dar push), sinal de que você está deixando as coisas pra trás (aqui é o posto, mostra sinais de um profissional mais junior).
I friend suggest me to read this book when I had the same issue:
​
Maybe, that helps you as helped me. =)
Cracking the Coding Interview by Gayle Laakmann Mcdowell
yeeeuuuuuuuuuup. Basically you're going to need to do the research equivalent of DFS.
Whenever you hit a term you don't understand, keep digging at it till it makes sense. Then you have that concept unlocked forever. Also some book like System Design Interview are decent for being exposed to an extremely high level + simplified look of systems
You'll pick it with time for sure though as long as you try to learn
u/RangersFan243 - no idea what a Quant Eco is, but I guess it's pretty related to Economics and Math. If you're strong at math, I don't see how you're not going to be a strong candidate.
Just read page 30-31 of Cracking the Code Interview: https://www.amazon.com/Cracking-Coding-Interview-Programming-Questions/dp/0984782850/
I have found these two to be the most influential in my career:
Cracking the Coding Interview: 189 Programming Questions and Solutions https://www.amazon.com/dp/0984782850/ref=cm_sw_r_apan_i_1FSNCP6DCG4Y2NJ6HQED
Effective C++: 55 Specific Ways to Improve Your Programs and Designs https://www.amazon.com/dp/0321334876/ref=cm_sw_r_apan_i_QAWWGRV7GXG3YCXTSJ7N
You can assuredly, positively, absolutely do everything right and still get bad luck. Wanna make that clear.
Step 0: Apply. A lot. A lotta lot. When it feels like you've applied for way to many internships, and your mind just can't take it anymore, apply for like ~30 more opportunities past that point. It's a grind. You cannot "skip the grind" beyond dumb luck -- someone, with a req open today, that you happened to meet, and left a very positive impression on.
You've also got a laundry list of things you're looking for in an internship. Cut that list of "must haves" down significantly . Companies are absolutely not going out of their way to get a specific intern. Most just want a competent body they can put a little under the top of their hiring funnel. They want a certain number of these bodies per year because it makes hiring throughout that year way easier.
> what do i need to study?
I wouldn't say there's anything you "need" to study, though practicing technical questions on leetcode/hackerrank/etc might help with any technical exams you're faced with. Go through CTCI as well.
You should absolutely brush up on language/technology fundamentals laid out in a job posting ahead of an interview. Access modifiers, a typical project structure, common frameworks/utilities that exist in the ecosystem, how testing is approached, if its a database how DDL/DML is done, etc. If they say "MySQL, NodeJS", learn you some MySQL and NodeJS things. If they say "Go and Couchbase", learn you some Go and Couchbase. Don't need to invest hundreds of hours into becoming an expert, but maybe get a little past "hello world".
Have you been through the hiring process at Google?
My comments about Google were from direct experience interviewing as a product manager in 2018.
cracking the PM interview was written by one of the early hires at Google and details the interview process across the FAANG/top tier software companies (she also has a book for software engineering) and it covers the complete process, including the fermi estimates portion.
Having been through the process myself at several high tech companies, I feel confident determining if it's still in use.
But from that same interview, he goes on to say
> One of my own frustrations when I was in college and grad school is that you knew the professor was looking for a specific answer. You could figure that out, but it's much more interesting to solve problems where there isn't an obvious answer. You want people who like figuring out stuff where there is no obvious answer.
Which contradicts the idea that fermi estimate questions are useless, since the point of those questions are to figure out ways to solve problems with no obvious answers.
In the end, it's one part of a 5 or 6 round interview process. When I did the interview day it was 6 different sessions ranging from assessing the broad technical landscape, the estimates and then leading into product strategy, then leadership of teams, engineering design, and finishing with product strategy.
So the interview process itself is quite detailed and this is not the be all and end all of picking candidates. (And that's not including the phone based stuff as well).
There's a section in The 2-Hour Job Search about networking online with alumni and other relevant groups. It also includes sample email templates that I've used successfully.
This book: Cracking the PM Interview This playbook: Comprehensive Interview Playbook
Also das Dumme ist halt, egal wie cool deine privaten Projekte sind, und egal wie viel Erfahrung du hast: Wenn du es nicht schaffst einen Binärbaum in kürzester Zeit zu invertieren bist du halt raus. Falls du es noch nicht hast: Das Buch Cracking the Coding Interview ist gold wert!
Are you wanting to specifically focus on getting into a FAANG/FinTech/etc. top company when you say "bigtech" - or are you just wanting to get into coding/software engineering?
There's a ton of places that have software engineers that are writing code that aren't what I'd consider "big tech" - and the barrier for entry is lower at those places.
For FAANG specifically - since it seems you have the degree requirements and know python (based on your other comments), my advice would be to pick up the book Cracking the Coding Interview , it's what Leetcode and all the rest of those websites are based out of.
The book is written specifically for those who are looking to get into FAANGs or other top tech companies - and goes into detail about what to expect from the interview process, as well as a breakdown of all the types of questions you may be asked.
Kalbant apie FAANG, ir kompanijas kurios į tai lygiuojasi, tai bus daug architektūros ir algoritmų interviu. Jie nėra sunkūs, bet jei tam nesiruoši tai daug šansų susimaut. Yra gana nebloga knyga apie tai ko ten galima tikėtis https://www.amazon.com/Cracking-Coding-Interview-Programming-Questions/dp/0984782850 . Kuo geresnė kompanija tuo mažiau reikalavimų ant popieriaus, t.y. dažnai gali net nemokėt programavimo kalbos su kuria bus dirbama, nes iš esmės samdomas talentas, o ne konkreti patirtis. Bet iš kitos pusės reikia suprast kaip save pristatyt per interviu ir aišku turėt ką pasakyt daugiau nei "nu mes su komanda darėm...".
O šiaip tai remote galimybių tikrai padaugėjo, tik tuo pačiu tai gali reikšt kad gali tekt nukonkuruot žymiai daugiau kandidatų nei įprastai. Iš kitos pusės atlyginimai Lietuvoje sparčiai kyla ir vis atsiranda kompanijų kurios užsiima tikrai įdomiais dalykais ir turi neblogą finansavimą, tai tikrai verta pasižiūrėt ir ką siūlo top kompanijos Lietuvoje.
Depends on the company - I do some due diligence to figure out the style of interview. If you're working directly with a recruiter they usually know because they're working directly with that company. And the recruiter wants you to succeed just as badly as you do - they get a payout if you sign.
If it's a puzzle / topcoder / leetcode style of interview, there are two great books that prepare you for those. FAANG loves those interviews so I ill never work at FAANG because I simply do not interview well with puzzles (even though I love them recreationally!).
These are both Amazon links, heads up.
Cracking the coding interview
Programming Interviews Exposed
The other common style of interview I've seen is simply a coding challenge that involves finishing incomplete code, finding a bug in the code, or having free use of google / the internet to come up with a solution to design a simple program. I nail these interviews. This is what it means to be a software engineer. I think YOE will help you get better at these over time, unfortunately i cannot recommend any books for them.
Is it this book, by Gayle Laakmann Mcdowell ?
First. Good luck on your interview, hope it goes well.
I've been interviewing for months, and the types of question vary so incredibly wildly that you really can't prepare easily. Unless you know in advance that they use a leetcode type test, or are at least given a topic in advance you will most likely be surprised.
I've seen a mix of both good and bad questions ranging from "Parse a JSON string and aggregate the properties", to "Design a key-value store", to "build a hashtable based tree from scratch".
Don't stress to much, Focus more on the areas you can more easily prepare for. This is a great book: https://www.amazon.com/System-Design-Interview-insiders-Second/dp/B08CMF2CQF
Ho letto a sprazzi vari libri che ci sono qua dentro quindi da prendre con le pinze quello che dico
IMHO i libri che insegnano come utilizzare un linguaggio hanno il brutto vizio di invecchiare male, considerando che i linguaggi evolvono continuamente hanno proprio pochissimo senso quei libri che insegnano un linguaggio a mo' di manuale, molto più senso ce lo hanno libri che ti insegnano a farlo in modo opinionated (effective Java ad esempio), che danno veramente qualcosa in più (ma sempre da leggere le ultime versioni).
Essenziali i libri sul codice leggibile
ottimi i libri sulle architetture (sia vecchie che nuove secondo me fanno più che bene, magari soffermarsi solo capendo perchè alcune sono andate in disuso e capire i motivi, non tanto a livello tecnico)
ottimi anche i libri sulle metodologie di sviluppo (DDD) e io personalmente aggiungerei Test Driven Development: By Example , la bibbia della TDD (l'ha scritta l'inventore stesso) e magari anche un libro sulla BDD (che non conosco)
Per i libri sugli algoritmi anche qui sono comunque nomi famosi ma che non conosco. Io ad esempio ho letto Cracking the Coding Interview (dopo essermi laureato in informatica) ed è estremamente pragmatico, semplice da leggere ed orientato alla pratica, cosa che gli altri libri non so se hanno.
Per quanto riguarda i libri sui design pattern non ho molte cose da dire. Io personalmente non sono un fan della OOP come viene utilizzata al giorno d'oggi (per me è diabolico che Java sia un linguaggio considerato general purposes quando ha una scelta architetturale fortissima) per cui su questi libri mi astengo.
System design (read: distributed systems design) is a fundamental aspect of most senior software engineering interviews. I just went through it myself.
Your husband should check out this book .
You must read this book. Also, the market is down, if you think you're getting an R1 tenure track position straight out unless you are beyond exceptional you are being naive. Jobs are getting hundreds of very qualified applicants.
https://www.amazon.com/Professor-Essential-Guide-Turning-Ph-D/dp/0553419420
I transitioned from the pharmaceutical industry (sales force management consulting) to web development back in 2013 with zero formal CS education so I would strongly avoid doing 3 and 4. Many companies are willing to interview people as long as they have some sort of STEM of degree. My knowledge was mostly self-taught but I prepared for interviews and found a company willing to give me a chance.
I would suggest finishing up your current class while working on some projects on your own then evaluating your skill level. If you feel comfortable then go on some interviews and getting feedback that way. From there move onto more practice and bootcamp if necessary. Also check out the Cracking the Coding Interview book
I've heard only good things about the book. I myself never bothered though. If the company is stupid enough to hire someone using quiz type questions, I don't miss anything.
https://www.amazon.com/dp/B08CMF2CQF is pretty good. It goes over a good way to answer system design questions and covers some of the common questions that are asked.
Just a hunch going on the question is maybe if a high level of reads to talk about caching data with redis? Covers the how often does this data need to be invalidated or if a large data size, how do you handle that in memory? Could you break down the db to be read and write connections with multiple slave connections for many reads.
I found this book pretty good as it walks through a number of example designs with the breakdown of scalability in mind https://www.amazon.ca/System-Design-Interview-insiders-Second/dp/B08CMF2CQF
Saving you a whole lot of pain here: https://www.amazon.com/Cracking-PM-Interview-Product-Technology/dp/0984782818
That book covers like 85% of questions you're likely to get through the whole of the PM interview process and is a fast read.
System Design Interview – An Insider's Guide by Alex Xu is a good one.
I think this is a great intro to system design for a much more reasonable price. Plus it comes with an invite to a Discord community where people ask questions and help each other out.
This isn't DDIA, but if DDIA is too intimidating for you then Alex's book is a nice start.
https://www.amazon.com/System-Design-Interview-insiders-Second/dp/B08CMF2CQF/ref=asc_df_B08CMF2CQF/ is ok for learning the kind of system design stuff you'd need for an interview.
When they said a specific db did they mean relational db Vs nosql, or something about a specific piece of dB software?
I have read sections of this book and it's a pretty good overview of the kinds of questions you might be asked and the kind of answers you should give: System Design Interview – An insider's guide, Second Edition https://www.amazon.com/dp/B08CMF2CQF/ref=cm_sw_r_cp_api_glt_fabc_FA1Q8NMYREK027DS5S6Z
The particulars of the exact questions aren't super important imo. Try to demonstrate that you know the sorts of high level things to think about and are comfortable with making thoughtful trade offs.
Surprised noone has mentioned it, but check out Cracking the Coding Interview by Gayle Laakmann McDowell.
Les salaires des devs vont encore augmenter au cours des 5 prochaines années.
Les boites FR n'arriveront pas à rivaliser avec les boites US qui ont prévu d'investir en Europe et particulièrement en France, mais elles seront quand même obligées de faire de gros effort pour essayer de suivre (cadre de travail, bon manager, Full TT ou à la carte).
Regarder avec le recul de l'international permet d'avoir une meilleure vision.
L'impact des Gafam + Startups US + boites Defi et Cryptos (qui ont littéralement des montagnes de cash) va fortement venir grossir les salaires et c'est tant mieux.
Pour les devs qui auront bossé leur anglais et préparés leurs entretiens ( avec ce genre de bouquins ) il y aura de sacré opportunités à saisir.
Pour les gens qui s'intéressent au métier de dev : il y a des flopées de formations, certaines ne font que 6 mois et vous permettent déjà d'arriver a beaucoup de choses et à trouver des salaires vraiment correct pour des juniors. Aimer résoudre des problèmes, aimer apprendre et savoir chercher sont de bonnes qualités.
Enfin si vous pensez être sous payé (on pense rarement être surpayé non ?) créez vous le maximum de réseau (et pas juste avec d'autres devs), non seulement cela pourra vous ouvrir les yeux, mais cela pourrait aussi vous ouvrir des portes.
I am graduating in Spring 2022 with a degree in History and actually just landed an APM role for after grad with practically no formal technical experience (I only had retail banking experience on my resume as I really struggled to land an internship anywhere!). I interviewed with 3 firms in total and they were all essentially the same process - a PM at one of those firms recommended I read this book cover to cover and it really helped me prepare for the interviews but also figure out how to go about landing a career in tech in general :) book: https://www.amazon.com/Cracking-PM-Interview-Product-Technology/dp/0984782818
Personally, I think one of the things that all three firms really valued was diversity of thought so I don't think you will necessarily be tied down to your technical skills learned in class - they seemed to like that I didn't have a technical background. Instead, I would focus more on projects that offer you the opportunity to experience new things: I personally worked on digital research projects at my university that involved learning basic python. I don't necessarily think you need to extend your time in school to land a role as a PM. However, I haven't actually started working yet so this is all to be taken lightly and was just my personal experience.
I definitely think you can land a role after graduation without having to compromise more time but I also see your rationale!
I would be happy to chat more if you'd like! :) good luck! You got this.
Get this book Cracking the PM Interview: How to Land a Product Manager Job in Technology (Cracking the Interview & Career) https://www.amazon.com/dp/0984782818/ref=cm_sw_r_cp_api_glt_fabc_S3756RFZTVJ2SFCE51Q2
I made the switch from a top-10 US university BSME program to silicon valley software engineer.
My advice: study algorithms and data structures. They tend to be the lingua franca of software questions. Cracking the coding interview is invaluable: when you have an instinct for the right approach you're ready.
Build a couple of new projects. Focus on a specific tech stack like Python and databases. Read the book like https://www.amazon.ca/Cracking-Coding-Interview-Programming-Questions/dp/0984782850
Keep grinding leetcode, start from simple tasks, gradually move to more complicated. Keep sending the resume and failing interviews. One day you found an offer in your email. Good luck!
a. Study the type of interview questions that these companies ask ] They aren't very relevant to your school work or your job, but for some reason that's how the system is. You probably aren't going to understand the questions or answers until the end of your first or second year in school. Perhaps the closest class that will prepare you is Analysis of Algorithms, but you don't take that until your second year at earliest.
b. Attend on campus networking events (whenever on campus recruiting resumes) and bring multiple copies of your resume. It helps a lot to put a face to your resume, it allows you to speak directly to recruiters and engineers, and it shows you give a damn.
c. Gain work experience wherever possible. It is easier to catch a recruiter's attention when you already have work experience compared to someone who has not worked a software engineering internship ever.
d. Know people. And prove your work ethic in class. I've referred classmates who I've worked with in school because I could vouch for their ability and work ethic, but I've also said no to classmates who had the balls to ask for referrals despite flaking on every group project meeting when we worked together.
e. Apply. Duh.
Have you taken a course on algorithms & data structures? If not, that's what you're missing.
I'd recommend CS50 first if you haven't taken that, and then A&DS. You can take them online for free - the point isn't to get the credit, it's to get the background knowledge and understanding.
Nearly everything in LeetCode is based on a foundation of algorithms & data structures.
However, once you're more solid on that, the book Cracking the Code Interview walks you through how to solve them.
https://www.algoexpert.io/systems/product
https://www.amazon.com/System-Design-Interview-insiders-Second/dp/B08CMF2CQF/ref=nodl_
These are the resources I used to prep for my systems design questions. Before reading the solutions to the included systems design challenges, make sure you try it yourself first and then compare your solution to what is in the book/course. I found that this was super useful for figuring out where my designs needed to be improved.
I would also strongly recommend spending some time practicing drawing diagrams with whatever tool you will be using for the interview.
Computer programmer here with more than two decades of experience, a few thoughts: * Computer programming is crazy lucrative, and there are way more jobs at the moment than programmers. Most junior programmers I know would laugh at a job offer under $125k, I know several people who make north of $200k in a midwest city. * Most serious companies want a four-year degree (at least the top places like Google/Facebook). He can still get in those places with experience, though a code camp won't teach computer science fundamentals which they tend to interview for. He can likely bridge that gap with computer programming interview books that will tell him what to learn. This one tends to be popular: https://www.amazon.com/Cracking-Coding-Interview-Programming-Questions/dp/0984782850/ref=asc_df_0984782850/ * I wouldn't worry about the future of this field, so many places are expanding their software departments and technologies tend to drive down other costs he can probably do it for his entire career. * Tell him to change jobs every two years, it hastens the pace you learn things and drives up salaries the fastest. Many top companies seem to be structuring pay to encourage this.
Cracking the Coding Interview is highly regarded.
Also, just go onto Leetcode and begin plugging away. Don't spend too much time on any one problem, if you get stuck, look at the answer, try to understand why it works, and then come back in a while.
Reddit's chief people officer always asks interviewees: 'Why did you say yes to this conversation?' She wants to know how passionate they are about working at the company.
Reddit wants to increase its headcount by 50% in some locations.
Nellie Peshkov, chief people officer, said she likes to ask three key questions in interviews.
She said candidates should show they can accept feedback and how they fit in with company culture.
Interviewees need to be able to demonstrate their passion, talk about how they'll fit in with a company's culture and show they're prepared to accept feedback, according to Reddit's chief people officer Nellie Peshkov.
Peshkov spoke to Insider about the company's recruitment plans shortly before it was revealed that Reddit was eyeing a $15 billion IPO next year .
In 2020, the company expanded into the UK and has plans to increase headcount there by 50% by 2022. It also plans to recruit in other locations , said Peshkov. This is a far cry from 2015, when CEO Steve Huffman said "it was hard to get anyone to respond" to job offers.
Insider asked Peshkov, who joined the company in February 2020 from Netflix, what questions she typically asks in interviews and how candidates should answer.
'Why did you say yes to this conversation?'
Peshkov said that it's important to be able to see and feel how excited people are about Reddit and what the company does, so she asks: 'Why did you say yes to this conversation?'"
Excitement can come in many different forms, Peshkov said, but somewhere in their answers, their passion has to come through to show that they value being part of a community.
In general, whenever a recruiter asks a candidate why they want to work there, it is to gauge how familiar they are with what the company does.
Genuine enthusiasm for the company and its business is a powerful way to get the interviewer to take an interest in your application, writes James Reed, the chairman of the recruitment firm, REED Group, in his book "Why You?"
He writes that you should show that you're familiar with the company's regular outputs and not just the "about us" page.
'Tell me about your most fulfilling experience working for any company.'
Peshkov said that in any interview she wants to understand how candidates align with the company's culture. As a result, she doesn't just ask them about their most fulfilling career experience, she also asks about their least fulfilling experience, and why that was the case.
If candidates say, for example, that they thrive only in a structured, predictable environment, they may not be the best fit for Reddit, which sees itself as high-paced, Peshkov said.
There's more than one way of assessing how likely a person is to fit with a company, though.
Pip White, Slack's SVP & general manager for Europe, Middle East, and Africa, previously told Insider that she asks interviewees to talk about their passions outside of work to understand how they'll interact with colleagues and clients.
Likewise, Bank of America's EMEA head of diversity and inclusion Katy Ingle, told Insider that she always asks candidates the same question about initiative to assess what skills they can bring to the table.
'What's the most difficult feedback you've ever received?'
Peshkov said it's an "edgy" question, but she asks it to understand how much a person values self-development.
"Perhaps [the feedback] felt painful and really hurt you … What was your reaction? And what did you do about that feedback?" said Peshkov.
In any answer, she said she wants to see humility, vulnerability, and examples of a person being really accepting of feedback, she said.
"To me, that's a really strong signal that someone has a growth mindset and will challenge themselves to grow, learn, and improve ," Peshkov said.
Traci Wilk, a former HR exec at Starbucks, told Insider's Shana Lebowitz that it's a good sign when a candidate naturally highlights what they would have done differently, because it demonstrates self-awareness.
The Best Book for Technical Coding Interview Prep
Technical coding interviews are notoriously difficult — almost borderline quiz-like for those unprepared. It can sometimes be a daunting task to navigate all the technical coding preparation resources available online, and one might ask: is there a single book/resource that best prepares for technical coding interviews?
Best , is relative of course in this case. If you're looking for a book that will teach you how to solve any coding question, guides you on how to design something like Instagram that scales to a billion users, and makes your sandwich while you're at it, then this book definitely isn't it.
But for polishing your technical chops and making sure you're well prepared to face the programming challenges in an interview, this book comes darn close to it.
In today's book review, I go over in detail the good and the bad of one of the top-selling books on Amazon for technical coding interviews: Elements of Programming Interviews (a.k.a EPI , and it'll be referred to as such in the rest of this article).
What is this book about?
EPI is a book that focuses on preparing for technical software engineering interview questions that are commonly asked at tech companies. If you're looking for a position as a software engineer, this book will have something for you.
EPI was written by 3 folks who've worked across some of the best-known tech companies in the world, the likes of Facebook, Google, Uber, and Microsoft. The authors have very strong technical backgrounds, and this is evidenced by the technical focus in the contents of the book.
The book itself is highly technical in nature and deep dives into fundamental computer science. The types of technical coding questions vary widely from string manipulation to graph traversals. The book also offers concrete tips and tricks for solving specific types of coding problems, and includes a cheatsheet to help ace technical questions.
In short: EPI is a highly technical book that is well-suited for anyone looking to prepare for technical coding questions that revolve around data structures and algorithms.
The things that I particularly enjoyed:
has many questions (300+) with detailed answers, compared to another popular book (Cracking The Coding Interview) that only has 170+
comes in 3 different versions: Java, Python and C++. Suitable for people who want to use the language of their choice
has a great cheatsheet (Chapter 4) that summarizes all the techniques and data structures you'd need
covers in detail every single data structure you need, algorithms you should know, and techniques you should know in a simple, understandable format
covers relevant technical topics you might get asked in a coding interview, like what is TCP/IP, how the Internet works, and how to capture relationships between different entities in schema design
Those are some of the top-level points I enjoyed about the book. What I really enjoy is that the answers are very, very well constructed.
The answers often take a brute force/simplistic approach to the problems. The authors then provide concrete examples of how you can improve on the brute force approach. With each iteration, the authors point out where the limitations are and how you can solve them with incremental optimizations.
For example, EPI explains how to detect a cycle in a linked list. The first approach: use a hash map to store every node you traverse, and then check against the hash map to see if you've seen it. This does the job, albeit it takes additional space (so-called O(N) space complexity and O(N) time complexity).
The book then points out that the additional space is not required, and suggests that detecting cycles in a linked list can be done without additional space by manipulating the pointers instead.
It takes that same approach in explaining almost all the questions, so everyone can understand how to get from a rough solution to an optimized one.
For someone who's rusty and looking to start preparing for interviews, EPI does a great job — every chapter starts off with a summary of the data structure or algorithm that you will learn, why the data structure is special, what are the strengths/weaknesses of said data structure and what you need to take note of.
In short, EPI is the notebook I wished I had when I was preparing for technical interviews. This is the book I'd give a friend who's looking to prepare for technical interviews — aside from my best-selling interviewing course (Acing The Tech Interview), which prepares any candidate for the entire interview experience from resume preparation, behavioral questions to how to solve coding problems creatively. Classes fill up fast, so book your slot here today.
EPI has its downsides as well. Being a highly technical book, this means the book has its focus set on coding questions.
This, inadvertently, means that the book falls short in terms of other aspects of the technical interview process which are, arguably, just as important — offer negotiation, how to write a persuasive resume, what to do when you get an offer, how to handle behavioral questions etc.
In addition, the book goes into deep detail with data structures and algorithms, but only provides a high-level overview, to the point of being confusing due to lack of context, of various other important concepts like SQL, NoSQL, how to design a proper schema for a simple application and more.
The book sort of covers SQL design by explaining how to structure tables to capture entity relationships, but it does not explain more about JOINs or how to query the tables properly. I think understanding the what (SQL tables) is just as important as the how (queries).
EPI also has a chapter on systems designs, but the chapter does not cover distributed designs. I would've liked it better if the book had described in more details what distributed systems are or where to find more information about these.
Is this a good book for me?
If you have ~$40 to spare and a big appetite to learn, I'd say so.
The book sells for $36 on average (there are 3 versions). This book is highly rated on Amazon.com, with an average of 4.53 stars across all 3 versions. The stats are as follows:
On Amazon.com :
3 versions (as of March 12):
Python: 169 ratings 4.3 ave
Java: 203 ratings 4.6 ave
C++: 436 ratings 4.7 ave
In aggregate, there were a total of 808 reviews.
Some of the reviews:
".. the best algorithm/data structure I ever took"
"the code is of high quality, using meaningful variable names"
"this is a must-have book"
Now, should you buy it?
I think that EPI is one of the best resources to prepare for technical coding interviews, bar none. Regardless of your experience level, there's something in there for you. I particularly enjoy reading the book for its clear and concise explanations, and I use this book as a reference in my programming course.
If you want all the data structures, algorithms you need to know in a single, easy-to-read book, then EPI is the book for you.
For distributed systems designs, I recommend looking elsewhere. A good start is Designing Data Intensive Applications .
I love it for the depth and insights, and I recommend it to many students who are taking my courses as well.
Resources I Recommend
Designing Data Intensive Applications  — great resource for learning about distributed systems and how large-scale systems work.
Acing The Technical Interview  — my best-selling personal coaching course on how to ace technical interviews. We cover resume review, technical coding interview, behavioral questions and more.
Acing The Distributed Systems Design Interview  — my personal coaching course on designing large scale distributed systems. Learn about how to design features like Instagram Stories, Groupon, movie streaming sites like Netflix at scale.
Software engineer @Facebook. Ex-Twitter. Helping others get into tech.
If this article was helpful, share it .
Learn to code for free. freeCodeCamp's open source curriculum has helped more than 40,000 people get jobs as developers. Get started
13 Top Books to Ace Your Next Job Interview [& Land the Job]
Interviews are one of the most nerve-racking parts of any job hunt. 
From fresh graduates to seasoned professionals, job-seekers are always looking for an edge to make it run smoother.
This is where interview books come in. 
By informing yourself about the interview process and learning how to "wow!" hiring managers, you increase your odds of landing that job you're after.
So to help you gain as much of an upper hand in job interviews as possible, we've compiled this list of 13 must-read interview books for 2023.
Let's check them out!
13 Must-Read Interview Books in 2023
#1. job interview masterclass.
If you want a book that breaks down job interviews into their most basic parts and gives you a window into a hiring manager's mind, look no further.
"Job Interview Masterclass" by Novorésumé has you covered!
Job Interview Masterclass is split into four main chapters:
The first one goes over topics such as how to research a company, what to do before your interview day, and how to dress to impress during the job interview itself.
The second chapter digs deeper and shows you the most important interview questions and everything you need to know to answer them effectively.
Chapter three focuses on behavioral interview questions and Novoresume experts' advice on how to ace them.
In chapter four, the guide goes beyond the job interview itself and coaches you on what to do once you get the job or how to handle rejection gracefully.
Whether you're a seasoned or an entry-level professional, "Job Interview Masterclass" is the perfect read if you want to learn how to excel in job interviews or simply brush up on your skills.
#2. Job Search Masterclass
You can find everything you need to know to nail a job application in Novorésumé's "Job Search Masterclass". The book details the entire journey, from creating a flawless resume to adding an effective cover letter and wowing any job interviewer.
"Job Search Masterclass" is an invaluable companion to your job search, whether you're a senior professional calculating your career's next steps or a recent graduate making the first move towards your career journey. 
Job Search Masterclass is divided into the following chapters:
How to write a resume. All the information about creating a resume is detailed here, including picking the right format, choosing the best resume layout, adding your contact information, creating a great resume summary, listing your work experience right, highlighting your skills, and so much more.
How to write a cover letter. A must-have companion piece to your resume is an equally eye-catching cover letter. From addressing the hiring manager to using an effective call to action, this section of the book will show you how to match your resume with a cover letter to match.
How to nail an interview. For most candidates, interviews are the bane of the entire application process. So, this chapter teaches you all about how to prepare for interviews. You'll see the most common interview questions and the best answers to them as well as tried and tested interview tips to help you ace your next interview.
All about remote work. As an increasingly large part of the job market, remote work is the talk of the town. This chapter will show you how to find remote job offers, which roles are most remote-friendly, and teach you how to ace a remote work interview.
Hack your job search. The book finishes with a special bonus chapter with some life-saving job-hunt hacks that you wish you'd known sooner.
#3. Basic Interviewing Skills
Raymond L. Gordon's titular interview book sets itself apart from others in the genre since it's aimed at recruiters, not candidates. That said, it still provides insight into the minds of interviewers which all candidates can benefit from.
"Basic Interviewing Skills" is a practical guide that aims to equip you with the skills and techniques necessary to conduct interviews and provide you with an in-depth understanding of the interviewing process. 
After reading it, you'll understand how important communication skills, active listening , and empathy are in helping you establish rapport and elicit information more easily. An especially useful part is the explained art of phrasing questions and how interviewers encourage a natural flow of conversation to obtain candid responses.
The book covers all the most important subjects any job-seeker wants to know, including how an interviewer sees you, how they choose resumes, why they ask certain common questions, and what they want to hear you say. 
The practical approach and focus on basic techniques make it useful to readers at any career stage and industry.
#4. Smart Answers to Tricky Interview Questions
Rob Yeung's guide to interviews comes with practical advice and a strong focus on handling any questions an interviewer can throw your way. 
"Smart Answers to Tricky Interview Questions: How to Prepare for a Job-Winning Interview" offers useful strategies you can apply and helps you craft the most effective responses to a hiring manager's concerns. Yeung emphasizes the importance of understanding the role you're applying for and tailoring your responses to the company's culture and values.
This interview book gives insight into the hiring manager's perspective, prepares you for challenging questions, and puts forth real-life examples from interviews to show you what works best and what interview mistakes to avoid . 
"Smart Answers to Tricky Interview Questions" explains tricky questions and equips you to handle them gracefully.
#5. Interview Like A Boss
"Interview Like A Boss: The Most Talked About Book In Corporate America" by Hans Van Nas is a well-researched and to-the-point book that dives into interviews and how to own them. 
The interview book covers the main aspects of the interviewing process, such as preparing ahead of time, personal presentation, including what to wear to an interview , and follow-up tips to solidify the impression you've made. The author gives a practical guide to researching your desired company , preparing for the most common interview questions, and the ones that might otherwise surprise you.
"Interview Like a Boss" shows you the big picture and offers a direct approach to tackling job interviews, without sparing the details. 
Do you have something you're scared an interviewer will ask about, such as a former arrest? No worries, this interview book has got your back on that. We recommend you add it to your reading list to help boost your confidence before that upcoming interview.
Are you incredibly anxious about flunking a job interview? Then this interview book is for you. 
"Aced" by Gerald Ratigan shines through as an introvert's lifeline to making it through an interview as a winner. The book helps readers navigate the modern interview process and land that dream job. The author shares his own experiences, including his worst failures, and highlights what works and what doesn't.
"Aced" gives you practical tips and focuses on interview preparation, as well as covering essential soft skills that will help you in the long run. As someone with decades of experience as both an interviewer and an interviewee, Ratigan explains the importance of personal branding and creating a lasting impression and how it can make or break your interview. Overall, "Aced" is an insightful read for any job-seeker.
#7. GET THAT JOB!
"Get That Job!: The Quick and Complete Guide to a Winning Interview" by the career coach Thea Kelley is more than just a motivating title. The book is designed as a roadmap for interview success, and the final destination is your dream job.
The book starts with the mindset of interviewers and the need for you to present a strong and consistent brand in front of them. The author emphasized the use of research and preparation, including coming equipped with persuasive answers to the most common questions you might expect. Kelley offers frameworks to help you analyze your past experiences and present them clearly in response to situational interview questions related to your problem-solving and decision-making abilities.
"Get That Job!" lists the presentation skills and preparation you need to wow an interviewer and leave a long-lasting impression. It includes a section on handling stress and anxiety before and during the interview, so you can keep your cool and ace it. Make sure to check out the post-interview tips, such as sending thank-you notes and following up with the employer. Finally, you can learn how to negotiate a job offer to secure the best terms and set yourself up for career growth. All in all, "Get That Job!" is a worthwhile read.
#8. How to Talk to Anyone
"How to Talk to Anyone: 92 Little Tricks for Big Success in Relationships" by Leil Lowndes is a useful guide to navigating all sorts of communication, and interviews especially. The book gives detailed advice on how to improve your communication skills and build meaningful relationships across different social contexts. It's a great read for brushing up on your networking skills , too.
The essential aspects of interpersonal communication, such as body language, conversation starters, and active listening are some of the aspects that can help you ace your next interview. 
Some of the 92 easy-to-follow strategies Lowndes offers include showing genuine interest in the person you're speaking to, offering compliments when appropriate, using humor to ease tension, and more. "How to Talk to Anyone" will leave you feeling more confident in your people skills and help set you up for success, both professional and personal.
#9. What Color Is Your Parachute?
Richard Nelson Bolles' contribution to the career book genre is a great choice for job-seekers on the lookout for a fulfilling career path. "What Color Is Your Parachute?" prepares its reader with tips for every part of the job hunt and hiring process, including how to write a resume , interviews, and follow-up. This book will turn answering the question " Why do you want to work here? " into your favorite part of the interview.
The book starts by teaching you how to leverage your skills, values, and interests to find your ideal job. Through introspection and self-assessment, you learn what your strengths and weaknesses are and how to talk about them at a job interview. "What Color Is Your Parachute?" offers valuable networking tips , how to tap into a hidden job market, and the A to Z on how to prepare for an interview. By following the author's advice, job-seekers can expect a lot more satisfaction in their professional lives.
#10. How To Win Friends & Influence People
Dale Carnegie's classic published in 1936 still rings true. "How to Win Friends and Influence People" is beneficial across all walks of life because what it teaches are valuable interpersonal skills that help you achieve personal and professional goals more easily. Fostering positive relationships, practicing effective communication, and persuading others is part of the strategies the book offers.
Despite not being an interview book, Carnegie's principles are timeless and find their use during interviews, too. Showing genuine interest in people, handling criticism constructively, and understanding the perspectives of others are all key to developing your social skills, and confidence and ultimately conveying your best self to your future employer.
#11. The Art of the Interview
James Storey's "Interview: The Art of the Interview - The Perfect Answers to Every Question" comes through as a guide designed to help any job-seeker deliver outstanding answers to the most common interview questions . The book gives you insight into the interviewer's mindset in order to understand them and address their questions and concerns most effectively.
The book includes practical tips for crafting well-rounded and persuasive answers to any type of interview question. Storey aims to arm you for any of the behavioral interview questions that candidates dread. "The Art of the Interview" details essential aspects of interviewing, such as non-verbal cues, communication skills, and anxiety-reduction strategies. Storey's focus is on motivational interviewing, and as such the book will help you build up your confidence, present your best self and score the job position you're after.
#12. 60 Seconds and You're Hired
Robin Ryan's 1994 book has been revised several times and offers job-seekers practical advice to secure their desired positions. "60 Seconds and You're Hired" emphasizes the importance of concise answers and introduces the "60 Second Sell" strategy.
A successful interview is all about making a strong impression and making it fast, and that's where "60 Seconds and You're Hired" comes in. Several aspects of the interview process are discussed in detail, such as preparing for the most common questions and learning to negotiate for your salary. And don't forget to ask the interviewer some of the questions Ryan's book lists in order to secure the best offer you can get. 
#13. Gravitas
"Gravitas: Communicate with Confidence, Influence and Authority" by Caroline Goyder teaches you something that will make any interview child's play. While not necessarily specific to interviews, the book teaches readers how to communicate effectively, exude confidence, and project authority in various professional and personal settings. As a voice and communication expert, the author uses her know-how to give you practical techniques, exercises, and relatable examples to help refine your communication skills .
The book follows the six so-called principles of gravitas: passion, knowledge, conviction, integrity, connection, and projections. When you understand and incorporate them into your communication style, you'll be sure to make an impression whenever you speak. Conveying your meaning with clarity, persuading others, establishing yourself as a respectable figure, and honing your leadership skills are all connected to gravitas. And you can use all of these skills to impress the next hiring manager you meet with your silver tongue.
The book touches on some of the same bases as other interview books, such as the importance of body language and keeping your nerves in check when you have to speak. "Gravitas" is a great choice for anyone out to improve their communication skills and can be adapted to different contexts, such as speeches, presentations, and interviews.
7 Advantages of Reading Interview Books
By reading a book on a specialized subject, you stand to gain the valuable insight you might otherwise miss. 
As such, expanding your knowledge of job interviews can help you prepare well-rounded answers and face your interviewer more confident about your skills. 
These are some of the top benefits that come with reading interview books:
Preparation. By reading interview books, you enhance your job interview skills through the useful tips and techniques they provide, making you more confident.
Understanding the interviewer. Interview books offer insight into the interviewers' mindset and allow you to anticipate certain questions, understand why they are asked, and address the interviewer's concerns more effectively.
Self-awareness. Interview books encourage you to identify your own strengths, weaknesses, and goals, which allows you to convey them to an interviewer clearly.
Better communication skills. Studying common interview question and answer examples helps you articulate your thoughts and experiences more clearly.
Improved negotiation skills. Many interview books offer guidance on how to negotiate a job offer and secure the best terms for your employment.
Enhanced self-presentation skills. Interview books frequently mention body language and other non-verbal cues which helps you make a good impression both during the interview process and later on in your career.
Reduced anxiety. Becoming familiar with the interview process and preparing some answers beforehand saves you a lot of stress and anxiety during the interview.
FAQs About Interview Books
Do you still have some questions about interview books? Check out the answers to the most frequently asked questions below:
1. What is an interview book?
An interview book is a sub-genre of a career book that gives job-seekers advice, helpful tips, and strategies to excel in job interviews. These books cover several aspects of the interview process, including the most commonly asked questions and effective communication methods. 
2. What are some good interview books for when you're changing careers?
Our top interview book suggestions for career changers are Novorésumé's "Job Interview Masterclass" and "What Color Is Your Parachute?" by Richard Nelson Bolles.
The "Job Interview Masterclass" offers a detailed breakdown of everything you need to know about interviews, hiring managers' points of view, and how to sell yourself as the right candidate before the interview even starts, all while in the middle of a career change . As an older resource, "What Color Is Your Parachute?" has now been updated and rereleased for the current age, and helps you make sure you've set yourself on the right gig in the first place, as well as guide you through the interview.
3. What are the best interview books for students?
The top interview books for students we recommend are "Job Search Masterclass" and "Gravitas".
You'll get a holistic introduction to the world of job interviews through "Job Search Masterclass", along with some exclusive tips about topics like remote work and remote work interviews. Meanwhile "Gravitas" will help you confidently present yourself and speak in a way that makes people listen. All of which are important advantages for students with no experience in the job market.
4. What's the purpose of interview books?
The main purpose of interview books is to prepare the job candidate for what might be the most stressful part of their job hunt. Interview books offer specific guidance, strategies, and insightful perspectives that can put the reader's mind at ease during the interview.
That concludes our list of awesome interview books to read in 2023!
A great interview book can enhance your communication skills, boost your confidence, and inspire you to keep going on your career journey. We hope you find the book you need to help you walk out of your next job interview with a smile and a great employment offer.
Check out our career blog for any other job-hunt resources you might need.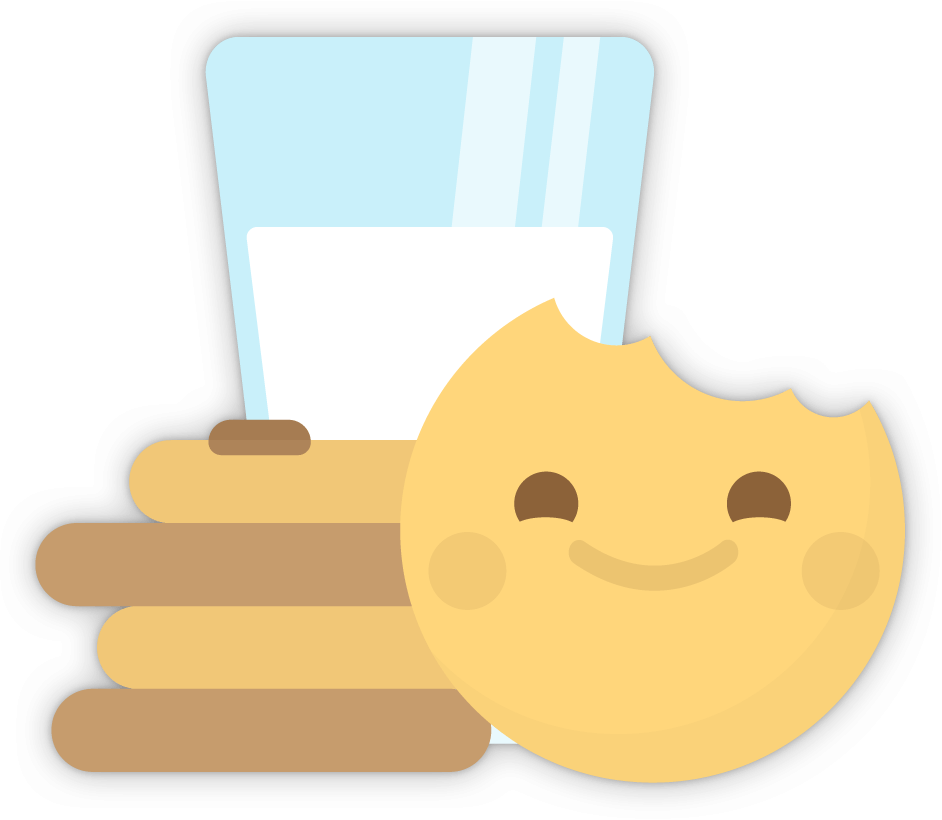 To provide a safer experience, the best content and great communication, we use cookies. Learn how we use them for non-authenticated users.

Profile: % % Complete
My Job Alerts
My Job Applications
My Saved Jobs
My Job Postings
Invite Friends
Notification
5 Best books for cracking the coding interviews Level Up Your Insights
Sign up for our newsletter
Top Stories
Infosys ends wfh; asks entry & mid-level employees to come to office 10 days a m.... iPhone 14 available at just Rs 12,499 in Flipkart sale; check details Supreme Court refuses to hear H4 visa plea of H-1B spouses Intel is hiring software developers for Bengaluru and Hyderabad Visual Stories > Latest News
Mastering cybersecurity; 6 free cheat sheets for security professionals, 16 resume keywords for data scientists to stand out, isro scientist claims that indian techies work longer at low wages, women techies want more flexibility in working hours; find out why, apple's lockdown mode; your shield against unprecedented cyber threats.
Leader's Speak > Tech visionaries speak out for cyber awareness on Cybersecurity Awareness Month
​​The emergence of new technologies has not only revolutionized how businesses operate but has also brought forth a myriad of cybercrime trends. TechGig, with top tech leaders, provides valuable insights and expertise to empower readers to navigate this complex threat landscape.
Editor's Picks > Harvard University offers free IT courses for techies; apply immediately Want to work in Canada? These programs can easily get you a work permit Top 5 affordable smartphone launches this November From Wipro, TCS to Infosys, why mass layoffs impose a societal toll TCS employees left seatless following the Return-to-Office drive Tech Mahindra set to launch Indus, its indigenous rival of ChatGPT
Live events.
GrowthGenie Hackathon
Prize Hackathon by Clairvoyant, an EXL company
The Future of Industries: How Generative AI is Set to Transform Technology & Product...
03 Nov, 2023, 03:00 PM (GMT+5.5)

Sign in to unlock Trending News across
DEV Community
Posted on May 11 • Updated on May 13
My Favorite Books for Coding Interviews
Disclosure: This post includes affiliate links; I may receive compensation if you purchase products or services from the different links provided in this article.
Hello Devs, If you are preparing for Coding interviews and looking for some of the best books for programming and Coding questions, then you have come to the right place. Earlier, I have shared best Coding interview courses , System Design courses , and best website to practice coding problems and in this article, I am going to share a couple of good books to prepare coding, software design, and data structure algorithm questions, which are essential for any coding interviews.
Though a coding interview also explores other areas of software development, like the programming language related questions which you mainly going to use in your project, like, C++ , JavaScript , Python or Java .
They also ask Database and SQL-based questions, questions on operating systems, and UNIX-related questions, questions on System design and object-oriented design pattern questions, and much more, but coding-based questions form the core of programming interviews.
This article solely contains books for coding interviews, but if you are interested in finding good books on other topics, like  concurrent programming or Java  and other topics, then just look at those links and some more I have shared at the end of this article.
In recent years, I also found that joining a solid course like Master the Coding Interview: Data Structures + Algorithms on ZTM academy also helps. You can use them to prepare quickly for your interview along with these books.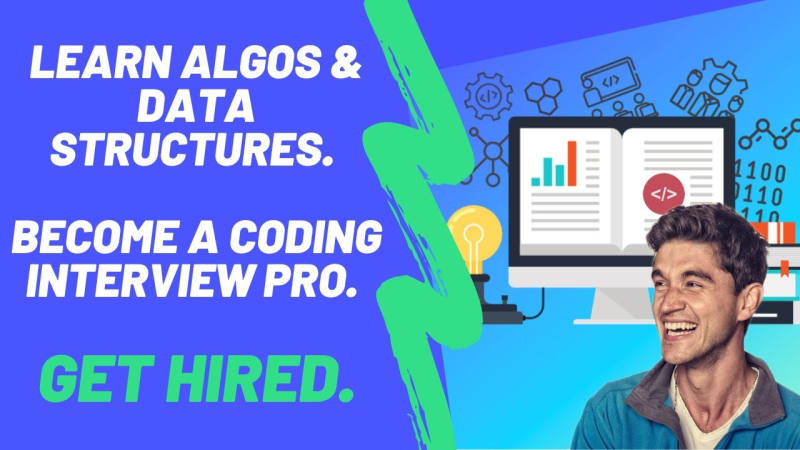 Btw, you would need a ZTM membership to watch this course which costs around $39 per month but also provides access to many super engaging and useful courses like Master the Coding Interview: Big Tech (FAANG) Interviews course. You can also use my code FRIENDS10 to get a 10% discount on any subscription you choose.
6 Best Books for Coding Interview Prepreation
This is the second article in the series of must-read books for preparing programming job interviews. In the first article, I have shared books, especially for Java interviews, but after receiving lots of good feedback and request about general programming interview books, I decided to write this article.
I have also not included 10, 15, or 20 books on this list as it would be challenging to consult or refer to too many books. Instead, I always like to have a core group of 3 to 4 best books on a topic; hence, I am only sharing 6 books on Programming/Coding interviews.
1.  Cracking the Coding Interview  by Gayle Mcdowell
This is your general-purpose coding interview book. Gayle Laakmann McDowell has shared his insights on programming interviews and what tech companies like  Google ,  Amazon ,  Microsoft , Facebook, Twitter, or Apple look at the candidate when they hire Programmers.
These books give essential basic knowledge by covering all crucial topics of programming interviews, like Data structure, algorithms, SQL, Java, Networking, Database, Operating System, and general guide of how to prepare code interviews.
This book is also a massive collection of common programming questions, which is the most important reason I recommend it.
Also, good knowledge of computer fundamentals like Data Structure and Algorithms are required to answer these questions, If you need a refresher, you can join course on Udemy, one of the best course on algorithms.
And, you can also combine this book with the Master the Coding Interview: Data Structures + Algorithms course by Andrei Negaoie on Udemy for better preparation.
2.  System Design Interview By Alex Xu  (Part 1 and 2)
As the title suggests, this is the perfect book for everyone who is preparing for a system interview. Trust me, this book is the finest on the internet right now.  This book is created by Alex Xu who has gone through the same process.
You will get access to a number of drawings and diagrams that will assist you in gaining an understanding of the real system. You will be able to understand what the recruiters are looking for in your answers to questions.
Alex also have a companion  System design course on ByteByteGo , where you will not only find all the content of this book and the second part of System Design Interview Book by Alex Wu but also new content, deep dive into popular system questions like how to design YouTube and WhatsApp as well as  proven System design framework to solve Software design problem.
In short, if you read this book, you will be able to breeze through your next system design interview. This is also one of the most recommend System design books on Reddit, Quora, Hacker News, Twitter, and other online platforms and its obvious from the number of reviews this book have on Amazon.
3.  Elements of Programming Interviews  
This is one of the excellent books on Programming interviews by Adnan Aziz, Tsung-Hsien Lee, Amit Prakash, who have already authored a couple of books like Algorithm for Interviews , which is aimed to prepare programmers for the most robust programming job interviews with the likes of Apple, Uber, Google, Microsoft, and Amazon.
In short, this is one of the best books to prepare for onsite, face-to-face coding interviews, which might require you to code on the whiteboard. It can also be used as a companion to  course, which contains basic questions more suitable for the face-to-face round of interviews.
4.  The Algorithm Design Manual
This is another excellent book to prepare the algorithm design. The Algorithm design manual is written by Steven S. Skiena and also one of the famous algorithms design books too. The only problem is it's hard to read and follow.
If you are like many programmers who find it hard to read books with a lot of theory, then I recommend starting with interview questions and refer to this book when encountering algorithmic concepts. This way, you won't be bored by just reading the theory, and you will also learn the key algorithms.
Though, if you have forgotten fundamental data structure and algorithms which were taught to us in computer science classes, then I strongly suggest you first go to a revision course like   Master the Coding Interview: Data Structures + Algorithms *  courses on ZTM Academy to quickly get up-to-speed. Otherwise, you will have to do a lot of back-and-forths while solving problems from this book.
5.  Programming Pearls  
This is one of the best books to prepare for coding interviews. The Programming Pearls (2nd Edition) by Jon Bentley focuses on problem-solving, algorithm design, correctness, and performance. The book is old but still worth reading, and it will prepare you well for any type of programming interview.
Some of the questions discussed in this book are simply excellent resources for programming interviews . Don't believe you can decide yourself:
Find all sets of anagrams in the given dictionary.
How to sort 10 million unique non-negative integers, all of which are less than 107 in 1.25M memory?
The question doesn't end here; you have follow-ups like, What if we have only 1M (or less) memory available? What if our integers are not unique, but the number of occurrences of each value is limited?
One more similar questions are:
You have a file with 4 billion 32-bit integers. Find an integer that is not in the file.
With follow-ups like How would you do it if you have an ample amount of RAM? What about the case when you have only a few hundred bytes of RAM, but you are allowed to write temporary files?
This book also have a sequel called  More Programming Pearls: Confessions of a Coder , but that's not really about programming interviews or algorithm design, nevertheless a good read for any programmer.
By the way, if you want to combine this book with any course, I suggest you to checkout Exponent's Complete Software Engineering Interview Course , they also run mock interviews which can be really useful, especially if you are preparing for big tech companies like Google and Amazon.
6.  Programming Interviews Exposed
This is the book I first read on the topic of a software engineer or IT interview. It's so good that I can't refrain from recommending this one, the only problem is it's necessary for experienced programmers, but if you want to read your first programming interview book, this should be the one.
It explains in detail how to solve a problem with the pros and cons of different approaches and also covers essential topics for Programming job interviews, like puzzles, string , array , coding , algorithms , binary trees , networking, computer science, etc.
I also recommend you to join Grokking the Coding Interview: Patterns for Coding Questions , a text-based interactive course to learn coding interview patterns like sliding window, fast and slow pointers, merge interval, etc, which can be used to solve 100+ Leetcode problems. Knowing those coding patterns not only helps you in coding interviews but also makes you a better programmer.
And, if you find Educative platform and their Grokking courses like this one and Grokking the System Design Interview, or Grokking the Object-Oriented Programming interview then consider getting Educative Subscription which provides access to their 500+ courses in just $14.9 per month. It's very cost-effective and great for preparing for coding interviews.
That's all in this list of top 6 books for Coding or Programming interviews . All the papers I have mentioned here are the best of the best, and you can further shortlist depending upon your goals and the companies you are going to interviews with.
For example, if you are targeting Google, then Elements of Programming Interviews and Algorithmic design manual is a must-read, but for most of the programming job interviews, Cracking the Coding interview book will do the job as it covers most popular questions.
Recommended Articles If you a book nerd like me, here are a couple of more articles to explore some of the best programming books and their useful resources:
10 Books Every Programmer Should Read ( list )
10 Best Courses to learn System Design for interviews ( best courses )
My favorite free courses to learn Algorithms and Data Structure ( courses )
Top 5 Data Structure and Algorithm books ( list )
10 Best Courses to learn Dynamic Programming ( courses )
10 free courses to learn Java Programming ( courses )
10 Courses to Crack Programming Job Interviews ( courses )
5 Books that will make you a Rockstar Developer ( list )
10 Algorithm Books Every Programmer Should Read ( list )
5 Object-oriented design, patterns, and best practices books ( list )
10 Courses to learn Data Structure and Algorithms ( courses )
6 Books to Learn and Master Programming ( list )
10 free courses to learn Python Programming ( courses )
50+ Data Structure and Algorithms Problems from Interviews ( questions )
Thanks for reading this article so far. If you like these coding interview books, then please share them with your friends and colleagues. If you have any questions or feedback, then please drop a note.
P. S. - If you are looking for some Free Algorithms courses to improve your understanding of Data Structure and Algorithms, then you should also check this list of free Data Structure and Algorithms courses which are entirely free of cost
Top comments (3)
Templates let you quickly answer FAQs or store snippets for re-use.
Complete! This is the name of this article which I've already read here. Into it some resources are amazing and totally necessary to learn more and more for become a better IT professional. For that reason I put my comment here and recommend it.
Email [email protected]
Location Carazinho, Rio Grande do Sul - Brazil
Education Systems for internet
Work Senior Developer
Joined Mar 21, 2021
Thanks for the tips, I can't wait to start reading 😊👏📚🚀
Glad you liked it, all the best
Are you sure you want to hide this comment? It will become hidden in your post, but will still be visible via the comment's permalink .
Hide child comments as well
For further actions, you may consider blocking this person and/or reporting abuse
Setup free code pilot in 5 minutes
wwayne - Oct 23
Web Scraping For Finance Data
Serpdog - Oct 22
How To Find A Developer Job In 2023 (With Little Or No Experience) 🔥
Dragos Nedelcu - Oct 27
InterSystems IRIS Flask Blog application
InterSystems Developer - Oct 22
Once suspended, javinpaul will not be able to comment or publish posts until their suspension is removed.
Once unsuspended, javinpaul will be able to comment and publish posts again.
Once unpublished, all posts by javinpaul will become hidden and only accessible to themselves.
If javinpaul is not suspended, they can still re-publish their posts from their dashboard.
Once unpublished, this post will become invisible to the public and only accessible to javinpaul.
They can still re-publish the post if they are not suspended.
Thanks for keeping DEV Community safe. Here is what you can do to flag javinpaul:
javinpaul consistently posts content that violates DEV Community's code of conduct because it is harassing, offensive or spammy.
Unflagging javinpaul will restore default visibility to their posts.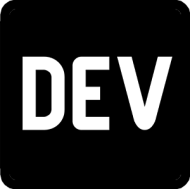 We're a place where coders share, stay up-to-date and grow their careers.
Skip to main content
Skip to primary sidebar
Additional menu
Gurus Coach
Content Marketing for Startups
Interview Kickstart Review (2023) – Don't Waste your Money
Interview Kickstart is a major competitor among the myriad of tech interview prep courses one can choose from.
Many tech giants, the likes of Google, Microsoft, Netflix, etc. have hired and are still hiring candidates from it.
If you scroll through Interview Kickstart's homepage, you'll see many success stories.
But choosing a good tech interview prep platform is not all about how many companies recommend it.
You need to know why they do and whether those reasons are compelling enough for you.
Remember that these days, tech companies receive thousands of applications.
Everyone wants to get in, but these companies want only the best.
So they deliberately make it hard for you to enter.
Rising to the challenge means you need to get an excellent tutor to prepare you for all aspects of the interview process so that you can perform to the expectations of the recruiter.
In this review, we will see whether Interview Kickstart is that kind of tutor.
We will also see if there is a better alternative to Interview Kickstart.
Without any delay, let's start.
Tl Dr; Quick Summary 🤬👎👍
Interview Kickstart is a good interview prep course with good enough information. However, it is lacking in some areas. The major one is its hefty price – $6200 !!!🤬 Why take a $6200 course just to prepare for an interview? Not when there are other affordable and better alternatives to choose from. I recommend taking the Tech Interview Pro course by Patrick Shyu (one of the most controversial tech YouTubers in the industry). 👍 His course contains all you need to ace your tech interview at a FAANG company. Patrick Shyu has experience working with some of the FAANG companies like Facebook and Google – so he definitely knows what he is teaching. With over 2000+ students landing high-paying tech jobs in FAANG and other top tech companies – earning $250k +, you can't go wrong with the course. The best part is that it costs way less than that – $999 and you can save 40% using the link below.
Explore Tech Interview Pro (40% OFF)
Table of Contents
What is Interview Kickstart?
Interview Kickstart is the interview prep solution provided by Soham Mehta and Ryan Valles.
They worked as recruiters and managers in some of the world's biggest companies before coming together in 2014 to build Interview Kickstart.
Interview Kickstart gives its training differently from other programs in its line.
It is not only meant to teach how to pass general tech interviews.
Instead, the program has many different courses , each one for a particular field of software engineering. (more on this later)
Content-wise, the software doesn't seem to be lacking.
Many of the features we would use to rate a good interview prep course are present.
The list includes but is not limited to classes, mock interviews, salary negotiation, etc.
Interview Kickstart doesn't use pre-recorded video classes like other programs in its niche do.
It uses virtual classes where you can interact with the instructors and other students.
Of course, that means you can join the classes from anywhere.
The scheduling assigns the classes to evenings and weekends, which should mean that they have working professionals in mind.
Interview Kickstart Course Instructor
Undoubtedly, having some of the best instructors in a program like this gives peace of mind.
Interview Kickstart boasts of having instructors who are tech leads in coveted tech companies.
That means you might have a software expert in Apple or Facebook, e.t.c, as a course instructor.
And it's not a rare occurrence for them to be hiring managers or recruiters in their respective companies.
The significant advantage is getting secrets about the interview process that you'll not have obtained otherwise.
Interview Kickstart Course Outline – What is Inside?
For every study program, there is a course outline, and Interview Kickstart is no different.
But what matters is how comprehensive the syllabus is.
In other words, does it cover everything you need to be prepared for a tech interview?
Let's start by highlighting the entire scope of the syllabus.
The course outline covers domain training, coding, systems design, behavioural interview prep, mock interviews & lifelong learning.
There is also a significant amount of coding sessions throughout the program.
Like I said earlier, Interview Kickstart does not only teach you how to pass tech interviews generally.
Instead, it contains about 17 domain-specific courses . You will be taught these courses from A-Z and how to pass their respective interviews.
Each course has eight months of learning devoted to it.
The first eight weeks pack training on the general aspects of software engineering, such as algorithms, systems design, and data structures.
The next part is where you settle down to learn about the topics that concern that specific course for the next four weeks.
Career coaching follows for the next two weeks.
This part of the training is for resumes and LinkedIn masterclasses .
The salary negotiation master class also happens here.
The salary negotiation masterclass is vital. As a prospective employee, you need to know how much your payment should be.
If not, you will be underpriced or refused the job because 0f unreasonable salary demands.
But Interview Kickstart can help negotiate with your chosen company the price of your services.
In many cases, this leads to successful candidates earning more than they thought they could.
Included in the career masterclass are the interview strategy and behavioral coaching.
Taking this part of career coaching will go a long way in helping you know the best practices in an interview.
We are now in the final stages of the syllabus.
Mock interviews come last. They are an excellent opportunity to practice all you've been taught about passing interviews and make mistakes before the actual interview.
To that end, you will be tested by one of the course instructors under standard interview conditions.
The interview results will be sent back to you to know how you fared and your overall progress.
At the end of the training, you are guaranteed six months of support where you can always refer back to all that you were taught.
Interview Kickstart Price – Is It Worth the Cost?
In an age where the emphasis is on getting more for less, any product that wants to command an audience must pay attention to its pricing.
I strongly feel IK is yet to learn that lesson.
Even charging $1000 for a product will be hard for some people to swallow. Paying $5600 for a product you will not have lifetime access to needs many compromises.
But if you are not content with general knowledge of tech interviews and want to learn a domain-specific course, then Interview Kickstart might be a good choice.
But you will need prior experience.
Find more about the Interview Kickstart cost here.
Downsides of Interview Kickstart 💔
Everything considered, IK would have made a good tech interview prep course, but it is not without its downsides.
#1 Overly High Pricing
To start with, its pricing is up to ten times higher than other prep platforms that yield even better results (we are looking at you, Tech Interview Pro)
To access the entire training, you will need a total of $6200 ($600 for just the trial and $5600 for the whole of the course)
Another thing is the…
#2 Exclusivity
The high pricing can scare many people who would otherwise have been interested in it.
But the high pricing is not the only issue. If you want to get the best out of IK, you need a few years of experience.
Don't let the success stories from past IK users get you too excited.
All those people would not have made it on the platform if they didn't have prior experience.
If you are fresh from college and are eying a FAANG or Tier 1 tech company, don't even consider IK.
You will be better off with a tool like Tech Interview Pro.
#3 Limited Support Period
Extended support from your prep platform after finishing all your training is something you should consider when choosing IK or any other tech interview platform.
It helps a lot to have a mentor you can always fall back on when you need help, and a good prep tool should be that mentor.
The level of support IK offers, however, is limited to just six months. After that, you are weaned by the platform.
If an extended period of support is a bonus you cannot do without, I'll advise you to go for Tech Interview Pro.
In the next section of this review, we will compare Tech Interview Pro with IK on a few parameters.
Interview Kickstart vs TechInterviewPro
Tech Interview Pro is the best tech interview prep course currently. It is a course developed by the popular Ex-Google and Ex-Meta engineer, Techlead (Patrick Shyu).
In comparison with Interview Kickstart, here is a quick over of how both compare.
1. Less Expensive
Did you hear that? Tech Interview Pro is less expensive than IK.
And I forgot to add, by a wide margin.
Tech Interview Pro costs just $997 (400 dollars if you click this link) compared to the $5600 price tag for IK.
If you have enough money to pay for IK, you'll have about $4600 if you go for Tech Interview Pro.
That's quite a fortune. Considering the economic situation in even affluent countries, you'd surely think twice before paying for something that can crash your bank account.
2. Resume Review
IK offers resume reviews in their career coaching but not on the scale of Tech Interview Pro.
Remember that Patrick Shyu (Techlead) runs Tech Interview Pro. He is the one who personally goes through resumes for each individual.
That represents a lot of personal interest.
3. Bi-weekly Q/A Sessions
Techlead holds Q/A sessions every two weeks.
He and his team address any questions his students might have.
The Q/A is open to all and invaluable to all who attend.
One nice catch is that these Q/A sessions are recorded, so whether you are just joining Tech Interview Pro or are already a member but missed any session, you can always access past sessions.
4. Lifetime Access (Frequent Update)
The best thing about Tech Interview Pro compared to IK is the level of support granted to members.
On Interview Kickstart, you can only access the platform for six months after completing your training.
In Tech Interview Pro, the story is better.
Once you join, you have lifetime access to everything on the platform.
You can always come back to check the videos, Q/A sessions, and Facebook community to refresh your knowledge.
The implication is that if you compare the two prep courses to mentors, then Tech Interview Pro is the better one of the two.
For a more detailed comparison, you can check out these resources:
Tech Interview Pro vs. Interview Kickstart
Tech Interview Pro Review
Great, you stuck to the end. Hope this review has answered all the questions you had about Interview Kickstart.
The platform is a great place to start if you have the money and at least a few years of previous experience.
Also, if you can ignore the limited period of support, then go ahead.
But if the compromises above are too costly for you, you have a better option.
Tech Interview Pro is there to bail you out. It demands far less for comparatively more and allows you unlimited access to its content.
Frequently Asked Questions about Interview Kickstart
This review section will answer any other questions about the platform.
Although if you have more questions that are not covered in this review, you can always post them in the comments section of this blog.
Is it worth buying Interview Kickstart?
Interview Kickstart is a good buy if you fit in the category of people it's meant for.
To enjoy Interview Kickstart, you must be one or both of the following:
#1 A software engineer with previous experience in a domain.
#2 Able to afford the high billing.
Is Interview Kickstart any good?
Interview Kickstart is not doing badly by any stretch of the imagination.
Those who want to learn a domain-specific course will find that the experience mimics university learning.
Besides, many tech companies like Google and Microsoft hire applicants mentored by Interview Kickstart.
How long is Interview Kickstart program?
Interview Kickstart training lasts for eight months, that is, when you consider the six month support period.
The core training itself is two months long.
Is Interview Kickstart Enough for Coding Interviews?
I can say Interview Kickstart pays a good deal of attention to coding.
However, you might want to consider Tech Interview Pro for the extra attention it pays to code.
To better understand that, there are up to 100 coding sessions on Tech Interview Pro.
Is Interview Kickstart Good for System Design?
In a word, yes.
Almost every domain-specific course you choose to learn on Interview Kickstart contains training on systems design.
Which is Better, Interview Kickstart or Leetcode?
Leetcode is a site where aspiring software engineers can practice coding problems.
It has a massive database of coding problems to solve. Using it can make one skilled at coding.
Interview Kickstart, on the other, does not just contain coding practice. It also teaches soft skills like leadership, teamwork and communication skills, the ability to handle complexity and ambiguity e.t.c
Those skills are more important than simply being able to solve all the coding problems in the world.
In the end, it is Interview Kickstart that is better when preparing for tech interviews.
And that's because it doesn't just teach the technical side of passing interviews. It also helps you learn the human side of giving the interview and being successful in the job. Leetcode doesn't do that.
Grokking The Coding Interview
Cracking the Coding Interview
Interview Cake Review
Interview Kickstart vs Algoexpert
Interview Camp Review
Reader Interactions
Leave a reply cancel reply.
Your email address will not be published. Required fields are marked *
Save my name, email, and website in this browser for the next time I comment.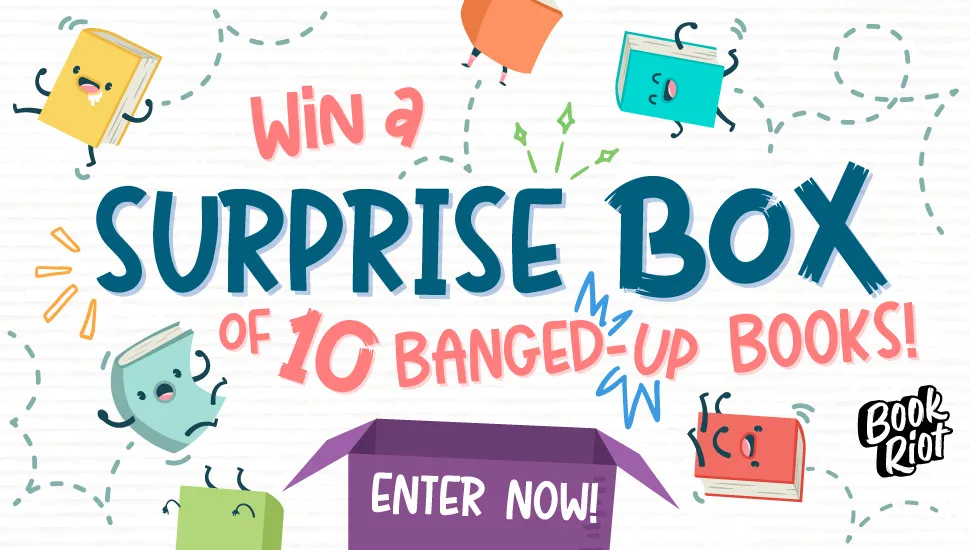 The Best Books According to Reddit
Neha is an editor living in Dallas, TX who reads a little more than her optometrist would like. She works fulltime as a medical editor but also loves proofreading and copyediting all types of fiction on the side as well as conducting sensitivity/authenticity reads for Indian characters and Hinduism. When she's not reading or editing, she's writing her fantasy novel, bookstagramming at @bookishdesi , or collecting records. More at neha-patel.com
View All posts by Neha Patel
It's always a challenge to find new books that'll not only pique your interest, but also to make you fall in love with them. Most readers rely on recommendations from friends or good old-fashioned Google. Now over the past decade, social media has really showed up for readers. Personally, I love surfing through Goodreads or StoryGraph for new releases or books that are similar to those I've enjoyed in the past.
But sometimes I need a breath of fresh air and to see what people from other corners of the internet are reading. So here comes Reddit, which I can't decide is my savior or nemesis, but goodness can I kill an afternoon going down a thread. I love seeing what sort of niche books people are reading and sometimes get a great Reddit book recommendation out of it (which I'll get to reading…eventually).
Surfing through Reddit, I noticed that the site is particularly good at diving deeper into social trends and the books associated with them. Unlike TikTok, which only gives you a short video explanation, recommendations from Reddit come with conversations between users about what they liked and disliked about the book. Now, Goodreads is great for this as well, but I've found the conversations from Reddit to be more in depth and wide ranging because folks tend to have full conversations and debates with one another.
I will also say that the lack of a star system is helpful. The format of Reddit forces you to at least surf through a thread to get the gist of a book and why you should read it. For example, if you're curious about reading the social media famous A Court of Thorns and Roses series , just checkout a Reddit thread . To be honest, when I'm on Goodreads, I don't even bother sometimes to rate a book based on its cover (shocker) but rather how many stars it has. This means that I go into the comments section with preconceived notions about a book. In fact, it's standard operating procedure for me to filter reviews by star rating first. And because I thrive in chaos, I always, without fail, check out the one-star reviews first. I like to be disappointed.
However, because Reddit doesn't give me preconceived notions, I'm able to read threads with a clear head and enjoy the repartee between users debating their likes and dislikes about a book as well as debating really specific questions. I mean, if Reddit doesn't have an answer for me, then I doubt anyone else will.
So I consulted Reddit Reads to figure out any trends in what everyone is interested in. From my research, it seems that the following genres/sub-genres of books are recommended at the highest frequencies:
Self-help and professional development books
Beginner software engineering books
Space operas
High fantasy
Books on finding love
Human behavior and psychology
Niche nonfiction
Below I'll break down the best books Reddit recommends for each.
1. Self-Help and Professional Development Books
How to Win Friends and Influence People by Dale Carnegie
Feeling Good by David Burns
The Power of Habit by Charles Duhigg
The Design of Everyday Things by Don Norman
For self-help books I noticed the likes of How to Win Friends and Influence People by Dale Carnegie and Feeling Good by David Burns claiming top spots. This makes sense. It's not only the beginning of the year (for the most part), but the pandemic made everyone revaluate how they want to live their lives. Reclaiming their lifestyle, mental health, and work/life balance are things that everyone spoke about passingly, but even in my own circles, I've noticed friends and family taking serious steps to rectify how they live their lives.
As such, it makes sense that books such as The Power of Habit by Charles Duhigg are being consistently discussed on Reddit. Now I will say that books such as these are predominantly written by white men, but I have an entire post with recommendations on leadership books by women , so believe me, there are more options out there. That said, I will warn you that controversial books such as No More Mr. Nice Guy by Robert Glover are regularly recommended on Reddit, so be sure to conduct your own research as well.
2. Beginner Software Engineering Books
Introduction to Algorithms by Thomas H. Cormen
Clean Code by Robert Martin
Cracking the Coding Interview by Gayle Laakmann McDowell
Code: The Hidden Language of Computer Hardware and Software by Charles Petzold
Another interesting trend I noted was that coding books were also rather popular. I have to wonder that the popularization and normalization of working from home has played a role here. It's pretty common for tech companies to allow their employees to work from home or for various other companies to allow their contract or in-house developers to work from home. Considering that the pay is enviable and a successful software engineer doesn't have to rack up thousands of dollars in student debt, it makes sense that those interested are turning to books.
3. Space Operas
Dune by Frank Herbert
Ender's Game by Orson Scott Card
The Martian by Andy Weir
The Hitchhiker's Guide to the Galaxy by Douglas Adams
Science fiction is such a diverse genre, increasingly so in recent years. But it's classic space operas such as Dune that seem to get a lot of attention on Reddit . I sometimes wonder if a desire to read the "classics" first is what prevents some folks from branching out. I did notice though that Dune , Ender's Game , and The Martian were all adapted into pretty big movies, so I'm sure that helped them being upvoted.
4. High Fantasy
The Fellowship of the Ring by J.R.R. Tolkien
The Lies of Locke Lamora by Scott Lynch
The Name of the Wind by Patrick Rothfuss
The Way of Kings by Brandon Sanderson
If space operas are popular on Reddit, then it makes perfect sense that high fantasy is right behind it. I imagine that the release of The Rings of Power and The Wheel of Time have played a hand in this. That said, I have to say that the books that are most popular are already popular outside of Reddit. Let's be honest, how many of us need to be told by Reddit to read The Fellowship of the Ring ? But if you need that extra nudge, here it is!
5. Books on Relationships
Come as You Are: The Surprising New Science that Will Transform Your Sex Life by Emily Nagasaki
The Five Love Languages: The Secret to Love that Lasts by Gary Chapman
Attached: The New Science of Adult Attachment and How It Can Help YouFind – and Keep – Love by Amir Levine
She Comes First: The Thinking Man's Guide to Pleasuring a Woman by Ian Kerner
I generally rely on TikTok for my relationship advice (mature, I know). But the pandemic really did make a lot of folks rethink their own relationships and how they want to treat their partners, as evidenced by the most popular relationship books on Reddit. Now I didn't do a deep dive into Reddit threads about relationships, but I can only imagine that a few of these books popped up here and there.
6. Human Behavior and Psychology
The Mind Illuminated: A Complete Meditation Guide Integrating Buddhist Wisdom and Brain Science for Greater Mindfulness by John Yates, Matthew Immergut, and Jeremy Graves
Stop Walking on Eggshells: Taking Your Life Back When Someone You Care About Has Borderline Personality Disorder by Paul T. T. Mason MS and Randi Kreger
Thinking, Fast and Slow by Daniel Kahneman
Influence: The Psychology of Persuasion by Robert B. Cialdini PhD
Subreddits are perfect for diving into topics that interest you. Some books that are popular on the psychology subreddit have also appeared on the list of most mentioned books on Reddit , which is fascinating. I suppose that while we've been socially distancing from each other, we've also been trying to learn more about one another?
7. Niche Nonfiction
Stiff: The Curious Lives of Human Cadavers by Mary Roach
The Food Lab: Better Home Cooking Through Science by J. Kenji López-Alt
The Dictator's Handbook: Why Bad Behavior is Almost Always Good Politics by Bruce Bueno de Mesquita and Alastair Smith
Sapiens: A Brief History of Humankind by Yuval Noah Harari
I was rather surprised to find such niche nonfiction books being recommended on Reddit. But then again, because Reddit is good for those niche recommendations, this does track. However, it is fascinating that books about dictators and human cadavers are so popular. These books do have excellent ratings and are well regarded by their own niche communities, so perhaps quality speaks for itself?
While these trends are overarching, I do recommend perusing Reddit to see which sort of books people are talking about. Goodreads is great to see what bookish people are talking about, and while those conversations are great, I think it's important to see what sort of books the rest of world is finding interesting and/or useful. That said, if you're looking for more tailored book recommendations, check out our TBR service, where our hardworking Bibliologists (including yours truly) tailor book recommendations that get you out of comfort zone (or keep you in it).
You Might Also Like