🍪 Privacy & Transparency
We and our partners use cookies to Store and/or access information on a device. We and our partners use data for Personalised ads and content, ad and content measurement, audience insights and product development. An example of data being processed may be a unique identifier stored in a cookie. Some of our partners may process your data as a part of their legitimate business interest without asking for consent. To view the purposes they believe they have legitimate interest for, or to object to this data processing use the vendor list link below. The consent submitted will only be used for data processing originating from this website. If you would like to change your settings or withdraw consent at any time, the link to do so is in our privacy policy accessible from our home page..
Manage Settings Continue with Recommended Cookies
Teaching Imaginative Writing
By   Becky F
Imaginative writing is fiction, actually a type of short story. Students are asked to imagine a fantastic situation and write the rest of the story. Depending on the prompt, imaginative writing can discuss anything from space travel to civil rights.
How to Teach Imaginative Writing?
Our Imaginative writing Powerpoint slides included at the end of this post will help a teacher explain how to write a story to her students, keeping in mind all the aspects of writing an imagination.
Moreover, there are a lot of resources available on the internet. My recommendation would be a complete series of videos titled "How to Write an Imaginative Narrative for Kids" by Teaching Without Frills .
Our lesson PPT is a complete lesson on its own. Additionally, you can use some warmup and plenary activities to enhance your lesson further.
Imaginative Writing Activity
One of the classroom activities for this story-writing lesson is to divide the class into groups of four or six, depending on the total number of students. Then give each group one prompt card and a story map to build the first draft by following the steps they learned through this lesson. After the draft is ready, each student can elaborate on the same structure into their own story.
You can watch the lesson preview before downloading the file.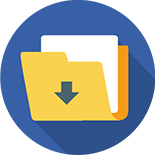 Download ppt Slides For This Lesson
Editable Lesson Slides included
Please enable JavaScript
I hope this post is helpful for you to develop and deliver the imaginative writing lesson to your students. You can also check out my other Lessons in Teachers Resources
Related Posts
Classroom lesson: teaching cvvc syllable pattern (with powerpoint slides), teaching persuasive writing to elementary (bonus lesson included), teaching generalizations to elementary students (with bonus lesson slides), teaching suffixes to elementary grades ( bonus lesson with activities), subscribe now to get the latest updates.
We will keep fighting for all libraries - stand with us!
Internet Archive Audio
This Just In
Grateful Dead
Old Time Radio
78 RPMs and Cylinder Recordings
Audio Books & Poetry
Computers, Technology and Science
Music, Arts & Culture
News & Public Affairs
Spirituality & Religion
Radio News Archive
Flickr Commons
Occupy Wall Street Flickr
NASA Images
Solar System Collection
Ames Research Center
All Software
Old School Emulation
MS-DOS Games
Historical Software
Classic PC Games
Software Library
Kodi Archive and Support File
Vintage Software
CD-ROM Software
CD-ROM Software Library
Software Sites
Tucows Software Library
Shareware CD-ROMs
Software Capsules Compilation
CD-ROM Images
ZX Spectrum
DOOM Level CD
Smithsonian Libraries
FEDLINK (US)
Lincoln Collection
American Libraries
Canadian Libraries
Universal Library
Project Gutenberg
Children's Library
Biodiversity Heritage Library
Books by Language
Additional Collections
Prelinger Archives
Democracy Now!
Occupy Wall Street
TV NSA Clip Library
Animation & Cartoons
Arts & Music
Computers & Technology
Cultural & Academic Films
Ephemeral Films
Sports Videos
Videogame Videos
Youth Media
Search the history of over 858 billion web pages on the Internet.
Mobile Apps
Wayback Machine (iOS)
Wayback Machine (Android)
Browser Extensions
Archive-it subscription.
Explore the Collections
Build Collections
Save Page Now
Capture a web page as it appears now for use as a trusted citation in the future.
Please enter a valid web address
Donate Donate icon An illustration of a heart shape
Imaginative writing : the elements of craft
Bookreader item preview, share or embed this item, flag this item for.
Graphic Violence
Explicit Sexual Content
Hate Speech
Misinformation/Disinformation
Marketing/Phishing/Advertising
Misleading/Inaccurate/Missing Metadata
cut off text due to tight binding
plus-circle Add Review comment Reviews
3,237 Views
94 Favorites
DOWNLOAD OPTIONS
No suitable files to display here.
IN COLLECTIONS
Uploaded by station18.cebu on November 29, 2021
SIMILAR ITEMS (based on metadata)
Get Quote In 5 Minutes*
Popular Searches
Order An Assignment
Ask Prices?
Amazing Offers
Why Prefer us?
Exclusive Offer Buy One Get One Free! Claim Now
What Is Imaginative Writing? Here's What You Should Know
Difference Between Imaginative Essay Writing And Informative Writing
Forms of imaginative writing, characteristics of imaginative writing, how to write an imaginative piece, imaginative writing topics, get high-quality essay writing help at sample assignment.
Is imaginative writing distinct from other types of writing? Since writing is selected and conveyed from the writer's point of view, all essays incorporate creativity. Especially in literary works, the imagination of a writer is what a reader usually finds engrossing.
Even though we describe Imaginative Writing so loosely, it does communicate information, such as expositions or instructions, and information is the root of all communication, regardless of what shape it takes. In general, the imaginative writing definition isn't to educate or be informative for the readership. Its objective is to ruffle feathers, to get people to feel a certain way.
Imaginative writing is used to convey the author's thoughts about a particular aspect of their life while also enticing the reader. Human experience, such as love or grief, is often expressed via this form of writing. Poets and storytellers aim to discover the truth about humanity through their work.
The line between artistic and informative writing may be pretty thin at times. Some of the world's most renowned and highly regarded works of literature are primarily informational, but they are also incredibly creative, empathetic, and beautiful.
A news story's primary purpose is to convey facts, not to reflect the writer's views. A news article's primary goal is to inform, not amuse.
However, newspaper feature pieces, frequently located in the middle of weekend editions' front pages, and magazine articles both use language in which originality and knowledge are equally valued. This is where different imaginative writing techniques come into play.
Speculative doesn't imply fabrication. It reinterprets our world or portions of it in order to make it seem fresh. It brings us into aspects of reality that are new to us, forcing us to take the time to see their intricacy, elegance, and sorrow.
There are aspects of realism in even the most fantastical and science-fictional works of fiction, so they are recognized and credible. This means that when we write imaginatively, it makes no difference if we are writing novels or facts.
Listed below are the various ways in which Imaginative Writing has been presented throughout history:
Let's now get into the essentials of imaginative essay writing. These are the features of imaginative writing that you must always keep in mind before you attempt to pen down your thoughts in the form of imaginative writing:
It's not confusing to readers. Even though it may seem self-evident, many authors believe they must be clever, cunning, or literary in order to keep their readers guessing.
The structure must always have a start, body, and conclusion. The storyline hooks the reader, and the ending is heartwarming. Regardless of genre, this remains true for books for adults as well as children's readers. Sometimes a brilliant writer overlooks this, but most of us aren't geniuses and cannot ignore it.
Ensure that the narrative is impassioned, and the reader is invested in the outcome of the protagonist's storyline. We either weep or laugh, or we are terrified or have some emotion.
Language is fundamental to the author since she values the power of words. There should be no superfluous adjectives or adverbs, no stale clichés here. As the author, you must be a language aficionado who meticulously edits and rewrites each paragraph once it has been written down once.
Imaginative writing can be done in a number of formats, depending on the type or form of writing as mentioned above. However, as we also discussed, the essay must have an introduction, a body and a conclusive statement.
Novice authors are frequently counselled to "write what you know," which is sound advice. Create new tales from the reality you already know by using places, people, general background, and vocabulary with which you are already acquainted. It's the same as repurposing previous research. You should also keep in mind that your experience and the skills you offer to the writing process are just as valuable as anyone else's.
However, imagination is your best tool for coming up with new scenarios, characters, plots, and even entire planets. You can also consider writing about a time or place from the past that you're unfamiliar with.
When you start the writing process, ensure that you have done a fair share of reading and research on your topic. This will help add substance to your work and make it more engaging and gripping for the reader. The substance will then be complemented by your views and opinions on the topic.
Make sure that your resulting piece is as perfect as it can get, according to you. If you are satisfied with what you have written, you're already almost there.
Here are some topics that you can use to fuel your imagination and get an idea of what you can write on. This Imaginative writing examples list is primarily targeted at younger students who are looking to kick-start their learning process in the world of creative writing.
If you have three wishes that could come true, what would they be?
What if you became the president of your country for one day?
If you were invisible for a day, what would you do?
Do you believe in magic?
What's the greatest gift you have ever received?
Do aliens exist? Give reasons to support your writing.
These are only a few imaginative narrative writing prompts that you could try out. You can always choose a more personalized topic whose complexity is according to your expertise and abilities.
At Sample Assignment , we sympathize with the tight schedule that college students are in when completing exams, assignments, and project reports. Making an impressive essay requires tremendous time and effort, which you may not have at times.
We offer the best assignment help in Australia to college students who lack the time or credible sources for writing an impressive essay.
With our Creative Writing Help , we make sure that your assignments are original and free of plagiarism, and we also keep up with your deadlines. Our customer service department is available around the clock to answer any questions you may have.
Call us now for assignment assistance at its best. We will make sure that your grades are as good as they can get.
Nick is a multi-faceted individual with diverse interests. I love teaching young students through coaching or writing who always gathered praise for a sharp calculative mind. I own a positive outlook towards life and also give motivational speeches for young kids and college students.
Loved reading this Blog? Share your valuable thoughts in the comment section.
CHCLEG003 Assessment Answers: Manage Legal and Ethical Compliance Australia
Here's why writing an integrative essay might be easier than you think, related blogs.
Difference Between Research Paper and Essay -The Confusion Killer
The Effect And Importance Of Personification
Hypothesis In A Criminal Justice Essay
An Essay on Critical Analysis of Implementation of Closing the Gap Policy
Understanding The Teel Structure And Learning How To Use It Correctly
The List Of The Best Social Studies Topics
Order now @ upto 50% off.
Australia (+61)
Canada (+1)
Europe (+3)
Germany (+49)
Hong kong (+8)
India (+91)
Ireland (+353)
Jordan (+962)
Kenya (+254)
Malaysia (+60)
New zealand (+64)
Nigeria (+234)
Pakistan (+92)
Saudi arabia (+966)
Singapore (+65)
South africa (+27)
Sweden (+46)
United arab emirates (+971)
United kingdom (+44)
United states america (+1)
100% Confidentiality | 0% Plagiarism 24*7 Help | On-time Delivery
Are you sure, you want to submit? You have not attached any file
Get Flat 50% Off on your Assignment Now!
Request Callback
Algeria (+213)
Bahrain (+973)
Bangladesh (+880)
China (+86)
Iran (islamic republic of) (+98)
Myanmar (+95)
Qatar (+974)
Somalia (+252)
Sri lanka (+94)
Bounce Back Sale
Every time you book an assignment with us.
The website uses cookies to provide the best user experience while browsing safely. You can read more about cookies in the Privacy Policy. Read More
Imaginative Writing: Exploring Different Types and Benefits
By Happy Sharer
Introduction
Imaginative writing is an art form that allows you to explore and express your thoughts, ideas, and feelings through the written word. It's a form of creative expression that allows you to bring your stories to life with vivid imagery and powerful language. Imaginative writing is often used to explore themes and emotions, such as love, loss, joy, and sorrow.
At its core, imaginative writing is about using the power of words to tell stories. It's a way to explore different perspectives, create vivid settings, and develop compelling characters. In this way, it can be seen as a form of escapism, allowing you to explore different worlds and experiences without ever leaving your own.
Exploring Different Types of Imaginative Writing
Imaginative writing comes in many forms, including fiction, poetry, and non-fiction. Each type of imaginative writing has its own unique characteristics and style.
Fiction is one of the most popular forms of imaginative writing. It is a story or narrative that is not necessarily based on real events. Fiction can take many forms, from novels and short stories to plays and screenplays. Regardless of the format, fiction allows you to explore a wide range of topics and emotions. It gives you the freedom to create any kind of world you want, populated with characters of your own design.
Poetry is another form of imaginative writing. It is a form of literature that uses rhythm and rhyme to convey emotion and evoke feeling. Poetry is often seen as a form of creative expression, allowing writers to explore their innermost thoughts and feelings. It can also be used to explore larger topics, such as politics, religion, love, and loss.
Non-Fiction
Non-fiction is a type of imaginative writing that is based on real events and facts. Non-fiction can take many forms, such as biographies, autobiographies, memoirs, essays, and even journalism. This type of writing allows you to explore real-world issues and present them in an interesting and engaging way.
Tips for Crafting a Creative Piece of Imaginative Writing
Crafting a creative piece of imaginative writing can be both daunting and rewarding. Here are some tips to help you get started:
Brainstorm Ideas
Before you start writing, spend some time brainstorming ideas. Think about topics that interest you and what kind of story you want to tell. Brainstorming is a great way to get your creative juices flowing and to come up with new and interesting ideas.
Use Interesting Characters and Settings
When creating a story, be sure to create interesting characters and settings. Characters should be well-rounded and have distinct personalities. Settings should be vivid and detailed, so readers can easily picture the world you're creating.
Incorporate Imagery
Imagery is an important part of imaginative writing. Use descriptive language to evoke emotion and draw readers into the story. This can be done through the use of metaphor, simile, personification, and other literary devices.
Utilize Figurative Language
Figurative language is a great way to add depth and complexity to your writing. Using figurative language allows you to explore different ideas and concepts in an interesting and engaging way. Examples of figurative language include alliteration, hyperbole, and idioms.
Showcasing Examples of Famous Imaginative Writing Pieces
Throughout history, there have been many examples of imaginative writing that have captivated readers and moved them emotionally. Here are a few examples of classic pieces of imaginative writing:
"The Raven" by Edgar Allan Poe
"The Raven" is a famous poem by Edgar Allan Poe. Written in 1845, the poem tells the story of a man who is visited by a raven, which speaks to him in a mysterious language. The poem is renowned for its dark and haunting imagery, which has captivated readers for centuries.
"The Great Gatsby" by F. Scott Fitzgerald
"The Great Gatsby" is a novel by F. Scott Fitzgerald. Published in 1925, the novel tells the story of Jay Gatsby, a wealthy man living in New York City during the Roaring Twenties. The novel is renowned for its vivid depiction of the Jazz Age and its exploration of themes such as love, wealth, and ambition.
"To Kill a Mockingbird" by Harper Lee
"To Kill a Mockingbird" is a novel by Harper Lee. Published in 1960, the novel follows Scout Finch, a young girl growing up in the small town of Maycomb, Alabama. The novel explores themes such as racism, injustice, and courage, and is widely considered to be one of the greatest works of American literature.
An Analysis of How Imaginative Writing Enhances Imagination and Creativity
Imaginative writing is an excellent way to stimulate the mind and encourage creative thinking. Through imaginative writing, you are able to explore different perspectives, create vivid settings, and develop compelling characters. This type of writing can also help expand your knowledge and understanding of the world around you. Here are a few ways in which imaginative writing can enhance imagination and creativity:
Stimulates the Mind
Imaginative writing stimulates the mind and encourages creative thinking. By exploring different worlds and experiences, you are able to gain a better understanding of yourself and the world around you. This can help spark new ideas and open up new possibilities.
Expands Knowledge
Imaginative writing can also help expand your knowledge and understanding of the world. By reading and writing imaginative stories, you are able to explore different cultures and societies, as well as gain insight into different points of view.
Encourages Creative Thinking
Imaginative writing also encourages creative thinking. Through writing, you can explore different ideas and concepts in an engaging and interesting way. This can help you come up with new and innovative solutions to problems, as well as generate new ideas.
Imaginative writing is a powerful form of creative expression that allows you to explore and express your thoughts, ideas, and feelings. It comes in many forms, including fiction, poetry, and non-fiction. In addition to being a great form of escapism, imaginative writing can also stimulate the mind, expand knowledge, and encourage creative thinking. Whether you're writing a novel, a poem, or a screenplay, imaginative writing can be a great way to explore different worlds and experiences.
(Note: Is this article not meeting your expectations? Do you have knowledge or insights to share? Unlock new opportunities and expand your reach by joining our authors team. Click Registration to join us and share your expertise with our readers.)
Hi, I'm Happy Sharer and I love sharing interesting and useful knowledge with others. I have a passion for learning and enjoy explaining complex concepts in a simple way.
Related Post
Unlocking creativity: a guide to making creative content for instagram, embracing the future: the revolutionary impact of digital health innovation, the comprehensive guide to leadership consulting: enhancing organizational performance and growth, leave a reply cancel reply.
Your email address will not be published. Required fields are marked *
Trading Crypto in Bull and Bear Markets: A Comprehensive Examination of the Differences
Making croatia travel arrangements, make their day extra special: celebrate with a customized cake, top 4 most asked questions when applying for etias.
imaginative text structure
All Formats
Resource types, all resource types, imaginative text structure.
Rating Count
Price (Ascending)
Price (Descending)
Most Recent
Stage 1 Success Criteria Imaginative Text Structure
Text Type Posters
Ned Kelly (Black snake novel) Text Structure and Language features activities
Narrative/ Imaginative Writing Bundle AUSTRALIAN CURRICULUM YEAR 5
Imaginative Writing Feedback Wall
Types of Text Poster - Imaginative Text
Stage 2 Success Criteria for Persuasive Text Structure
Narrative Imaginative Writing Fiction Texts Writing Sheets
Text structure and language features
Narrative Imaginative Writing unit Year 5 Australian Outcomes 2022/2023
Writing Checklist Bundle | Persuasive, Informative & Imaginative
Year 4 Literacy Plans Persuasive Text poetry Imaginary Worlds
Edexcel IGCSE Imaginative Writing Unit: Gothic Fiction *NEW*
1984 (1) Introduction to the Text : Uptopian and Dystopian
Strange Encounters Recount & Procedure Writing
Year 3 Literacy with ICT integrated lesson plan #6
Year 3 Literacy with ICT integrated lesson plan #5
Year 3 Literacy with ICT integrated lesson plan #4
Year 3 Literacy with ICT integrated lesson plan #3
Year 3 Literacy with ICT integrated lesson plan #2
Text Structure Worksheets
Distance Learning Mats - Seesaw and PDF
Types of Writing - Sorting Activity
We're hiring
Help & FAQ
Privacy policy
Student privacy
Terms of service
Example sentences imaginative writing
She, at least, encourages us to believe once again in the moral power of good imaginative writing ; her people are more than the sum total of their opinions.
In all these works, including the title of the book under review, 'poesy' or poetry signifies fiction in general, imaginative writing in verse or prose.
Where others have concentrated on records retrieved from official and unofficial dispatches, she scans imaginative writing .
I read and re-read them... it was wonderful, imaginative writing .
She often wrote from her personal experience, though her books also demonstrate strengths in imaginative writing .
Definition of 'imaginative' imaginative
Definition of 'writing' writing
COBUILD Collocations imaginative writing
Browse alphabetically imaginative writing.
imaginative thinking
imaginative use
imaginative vision
imaginative writing
imagine a future
imagine a scenario
All ENGLISH words that begin with 'I'
Quick word challenge
Quiz Review
Score: 0 / 5
Wordle Helper
Scrabble Tools
Get in touch with us
Are you sure you want to logout?
Please select your grade.
Steps for Imaginative Writing in Paragraph Essay Form
Imaginative writing:.
Imaginative writing, also known as creative writing: This form of writing expresses the writer's thoughts and feelings in an imaginative, often unique, and poetic way. Imaginative writing can exist in many different forms, but what unites them all is that the writer is free to use their own ideas and imagination. Imaginative writing is also known as Creative writing .
Here are Some Instances of Imaginative Writing:
The topic like the feelings and experiences of the sailor wrecked on the vast sea is imaginative writing . In these types of writing, the writer places himself in imagination in a position in which he doesn't have any actual experience of that type.
Topics like "If I Were the prime minister" or "The Autobiography of a Horse" also fall under the category of imaginative writings/essays.
Writings are usually divided into two basic types:
Creative writing revolves around imagination, artistic skills, and the ability to figure out situations that are far from reality.
On the other hand, logical writings are very well structured and mostly deal with important topics by employing precise methodology.
The main goal of imaginative essays/writings is to make the reader enjoy them in an aesthetic sense. The aim of logical writing/essays is to discuss an issue or solve a definite problem.
Extent Of An Imaginary Writing:
Imaginative writing tends to take topics from space travel to fantasy landscapes. This type of Writing is mainly based on fiction, where imaginary skills/thoughts in a logical order are expressed.
Normally, the extent of imagination will decide the depth of the essay.
Steps To Write A Good Imaginative Story/Essay:
Step 1: choose the most extravagant imaginative essay topic.
If there are various options to choose from, opt for writing on the "most extravagant" topic.
The advantages of choosing such a topic are:
Firstly, this type of topic of imaginative writing is unique – there is no such piece of writing.
Secondly, working on non-standard topics and also non-traditional approaches are always preferred.
STEP 2: Start Writing an Imaginative Piece Only When You Are Highly Inspired.
Without waiting for too long, start writing when you are highly inspired. This will enable you to be more creative in your approach. However, this will only be the first draft.
STEP 3: Be Original
Originality is the essence of imaginative writing. The circumstances or the situation can be fantastic and not a real one.
STEP 4: Avoid Indirect Speech in Your Imaginative Writing
It's a good idea to describe the interaction between the characters of your imaginative writing through a narrative. This will help you maintain the word limit. Otherwise, it will lead to writing a long story that no one will read.
STEP 5. Incorporate a Message
Incorporate a message in imaginative writing. It is not necessary to have a clear message in imaginative writing but some sort of indication of the theme would be preferable.
Step 6. Use of Figures of Speech in Imaginative Writing
The use of metaphors , allegories, similes , and other figures of speech will make the writing more creative. Using simplistic language is not advisable in your imaginative writing. On the other hand, the exquisite style always attracts more readers.
STEP 7. Read Aloud and Revise
Read aloud your imaginative writing to identify the vagueness in your writing. Revise your writing in order to have a better style and grammar. It is not recommended. However, at this stage, changing the contents of the writing may affect its quality. In order to write this type, you need lots of imagination and creativity.
Salient Features of Imaginative Writing:
Heightened sense of imagination.
Add sensory details like smell, touch, taste, etc.
The logical flow of details.
Crisp and clear characterization(s), if any.
Proper punctuation.
The use of formal language is not mandatory.
The Elements of Imaginative Writing and Its Importance
Unique storyline or plot:
What differentiates imaginative writing and other forms of writing is the uniqueness of ideas or thoughts. Most imaginative writers create their own plots formed on their own unique ideas. Without having a plot, there's no story. And without a story, it's like just writing facts on paper and not imaginative writing.
Characters are necessary for Imaginative pieces of writing.  Character development brings change throughout the duration of the writing or story.
Imaginative writing needs some theme or message to make it complete. It is the form by Writing an imaginative story lesson can be taught.
When reading a newspaper, paragraphs of descriptions are read that depict all the surrounding places where the incident took place more precisely using visuals. Visual descriptions largely serve creative writing.
Visuals are needed in order to help the reader understand what the situation in the writing looks like.
Through visuals or images, the reader is more involved and makes them imagine themselves in the characters' shoes – which makes the reader more curious to read.
We generally use the first person and third person in imaginative writing.
First Person: The narrator is mainly the main or important character-which means that when we read the passages it includes "I"
Third Person– In imaginative writing the third person is multiple, and the third person is omniscient.  However, the first person is what is typically found.
Part of what makes imaginative writing creative is the way you choose to craft the vision in your mind. It can be achieved by the use of more anecdotes, metaphors, similes, and figures of speech. Use of the other figurative language brings a vivid image to the reader's mind.
All writings possess emotional appeal. Nevertheless, it's the main goal of creative writing. It makes the reader more involved and enthusiastic in the situation of the story or paragraphs.
Part of what makes imaginative writing creative is the way you choose to craft the vision in your mind. The use of anecdotes, metaphors, similes, figures of speech, and other figurative language in order to bring an effect of a vivid image in the reader's mind.
Proofreading and revision
This is the most important aspect of creative writing. Proofreading and revision are different aspects. Revision of pieces of writing is done to improve the content of writing whereas proofreading is done to identify and correct errors of punctuation/grammar etc.
Related topics
Exploring the World of Adjectives: Types, Usage, and Examples
What are Parts of Speech? Parts of speech determine words' grammatical and semantic position in a sentence. Activity time The parts of speech are nouns, adverbs, conjunctions, pronouns, interjections, adjectives, articles, prepositions, and verbs. Identify the parts of speech of the underlined words in the following sentences. White- Adjective Big- Adjective Exciting- Adjectives New- […]
Memoir Writing: Basic Elements, Structures, and Types
Memoir: A memoir is a narrative written from an author's perspective about a particular facet of his/her own life. 'Memoir' word comes from the French word 'memoire', which means 'memory' or 'reminiscence'. Example Night: Elie Wiesel gives an account of how he survived his teenage years at Auschwitz and Buchenwald concentration camps during World War […]
Identification of Main Idea in Fiction and Non-fiction
Every story or paragraph or non-fictional text has at least one main idea. The MAIN IDEA is what the text is mostly about. (It is backed up or supported by SUPPORTING DETAILS) Before discussing how to find the main idea, we shall first look at TOPIC. Can you define a topic? A topic can be […]
Writing an Article: Structure and Essential Tips
What is an article? Structure of Article Writing : Title : Draw the attention of readers with an attractive title and indicate the main topic of the article Introduction : Attract the reader's attention with a sentence that gives a general presentation of the topic. Main Body : Between these sentences, the body should do […]
Other topics
How to Find the Area of Rectangle?
How to Solve Right Triangles?
Ways to Simplify Algebraic Expressions