How to Make a Presentation Longer
"Keep it short and sweet." Many hear this common piece of advice when planning a speech or presentation . Because short attention spans are fairly common in the age of TikTok, text messaging, and an endless supply of stimulation at our fingertips, it's often wise to compress a presentation if your goal is to  keep an audience interested .
However, there are instances in which a presentation might be too short to serve its purpose. Potential reasons you may be wondering how to make a presentation longer include:
Meeting time requirements: In some settings, a presenter may be expected to deliver a speech of a certain length.
Covering additional material: This is among the most common reasons to extend the length of a presentation. Depending on the topic you're covering, a short presentation may not be enough to thoroughly address the idea.
Engaging the audience:  Public speaking involves striking a balance. Yes, if a presentation is longer than necessary, you might lose the attention of your audience. However, if it's not long enough, you might never captivate them, to begin with.
Addressing a question:  It's often wise to include time for some Q&A in a speech. Allowing audience members to ask questions results in an interactive presentation that is more likely to keep them engaged. Of course, including time for questions at the end could be a simple way to make a presentation longer. That said, there may be some questions or concerns you want to address within the presentation itself so that audience members never feel the need to ask these questions in the first place. This might be necessary if the topic of your presentation is somewhat controversial. In this scenario, you might need to lengthen your speech to address all potential objections before anyone raises them.
Those are just a few examples. Your reasons for wishing to add content to a presentation may be different. Regardless, as the following points will demonstrate, there are many ways to achieve this goal without adding unnecessary "fluff."
How to Make a Presentation Longer: Ideas to Consider
Include an anecdote.
Including a relevant anecdote to illustrate one of the main points in your speech can transform a boring presentation into one that hooks an audience. As experts point out , storytelling offers a powerful way to engage viewers and listeners because it allows you to share large amounts of information while also tapping into the emotions of audience members. Naturally, including a story can also add at least a few minutes to your presentation.
Learn to Pause
One of the best ways to prepare for a speech is to, well, practice your speaking skills. Fear of public speaking is a common anxiety , and many a nervous presenter will rush through a speech without realizing they're doing so.
This can prevent an audience from absorbing their key points. If public speaking makes you nervous, focus on learning to pause throughout a speech. Slowing down will help you get your message across more effectively while also resulting in a long speech.
Design Slides Properly
Does your presentation involve a slideshow? If so, it's important to design slides so that you don't bombard your audience with excessive visual information.
Tips to keep in mind include:
Use only two to three fonts to maintain a degree of visual consistency.
Consider working with a presentation maker that offers presentation templates you can customize to ensure your slideshow is organized.
Try not to include too many images in a single slide. Typically, one image per slide is a good rule of thumb.
Stick to a consistent color scheme.
The main reason to keep these presentation design tips in mind is to ensure members of the audience can absorb the information on your slides. However, breaking up the content across multiple slides can also help you naturally lengthen a presentation by forcing you to focus on small pieces of information at a time, instead of rushing through your points.
Using video in strategic spots throughout a speech can help you engage an audience, illustrate a complex topic, and provide clear examples that you may not be able to provide merely by speaking about them. Adding videos can also help you extend a presentation's length.
( Tip: Consider using animation instead of live-action video to illustrate certain ideas. This may be a cost-effective solution when you don't have the resources to film the necessary footage.)
Make it More Interactive
This is yet another way to add to a presentation's length and make it more engaging for those in attendance at the same time. Ways to make a presentation more interactive include:
Skits and role-playing
Audience member interviews
Delivering an effective presentation that's long enough to suit your needs and enjoyable enough to please an audience is often much easier when you remember that the audience doesn't need to be passive. On the contrary, it's often very smart to make the audience members active participants.
How to Make a Presentation Longer: When a Few Minutes Aren't Enough
Again, you may have no shortage of reasons to feel a presentation you need to give isn't long enough just yet. Luckily, as the examples here show, there is also no shortage of ways to make a presentation longer. Best of all, the ideas here can help you add additional value to the content, instead of lengthening a speech for no its own sake.
Powtoon Offers the Right Presentation Maker for Your Needs
Adding to the length of a presentation isn't enough to impress an audience if the presentation's quality leaves much to be desired. You need to use the right presentation maker to ensure the visual elements enhance the word you speak to an audience.
Powtoon offers exactly that. This easy-to-use video maker tool also allows users to create the types of dynamic presentations that can't be made with PowerPoint. Whether you're delivering an online presentation or a traditional in-person speech, it will unlock your creativity. Learn more about what Powtoon can do for you by  signing up  today!

Hanna Abitbul
Latest posts by hanna abitbul ( see all ).
Boosting L&D ROI with Associative Learning: 5 Effective Strategies and Best Practices - November 14, 2023
How AI-Infused Personalized Learning Content Can Enhance Employee Knowledge Retention - November 12, 2023
6 Ways to Monetize Your TikTok: Simple Marketing Strategies for Success - November 9, 2023
The Top 5 AI Tools for L&D Teams - November 8, 2023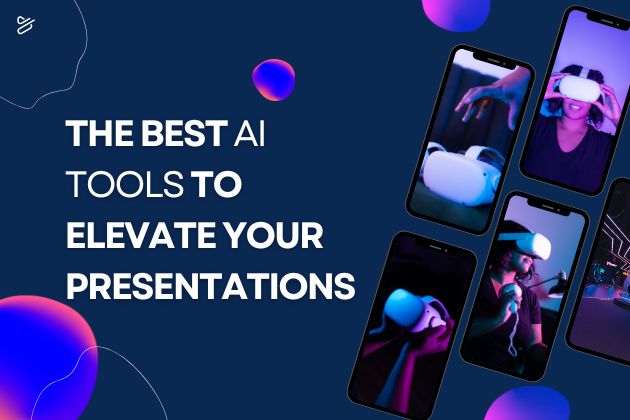 The Best AI Tools to Elevate Your Presentations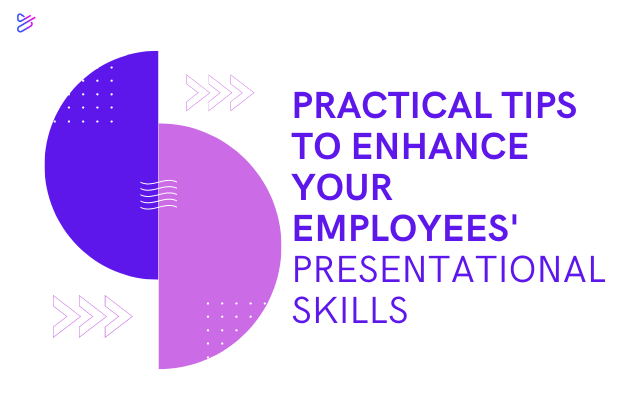 Practical Tips to Enhance Your Employees' Presentational Skills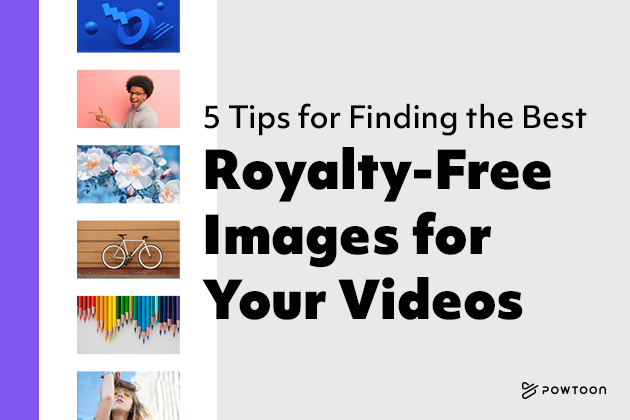 5 Tips for Finding the Best Royalty-Free Images for Your Videos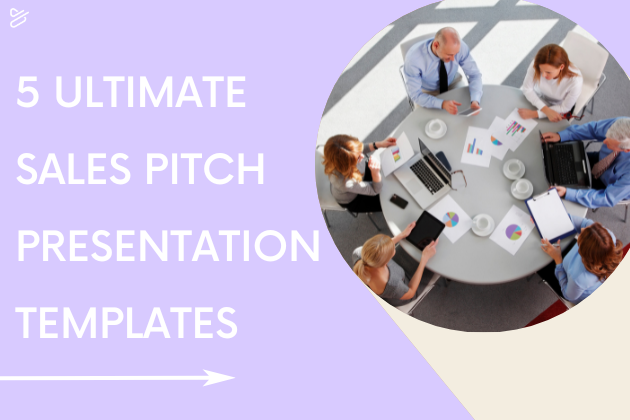 5 Ultimate Sales Pitch Presentation Templates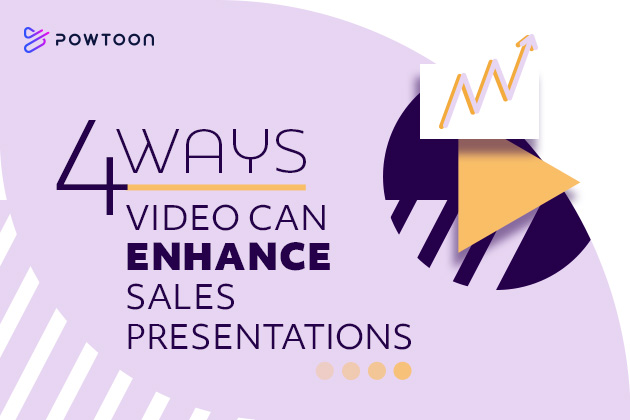 4 Ways Video Can Enhance Sales Presentations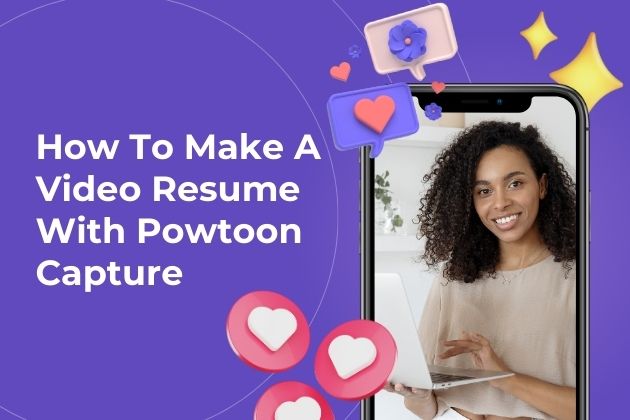 How To Make A Video Resume With Powtoon Capture

Thank you for your interest in Powtoon Enterprise!
A solution expert will be in touch with you soon via phone or email.
Request a demo
By submitting, you agree to our Terms of Use and Privacy Policy.

8 Tips You Can Use to Make Your Presentation Longer
Last updated on May 31st, 2023
Striking that perfect duration for your presentation can be tricky. Your presentation should be brief so as not to bore your audience and to take advantage of the attention span , but it should also be thorough so you can fully deliver your message. There will be times when you'll need to have a longer presentation than what you had planned, and it can be daunting to prolong the session on the spot if you don't know what to do. Remember, a long presentation doesn't mean a wordy presentation.
Let's say you were forced to use a specific time frame for your presentation. As an example, let's assume this is a 60-minute presentation. But when you realize you've prepared a presentation that you can deliver in 30 minutes, what would you do to cover the timing requirements and time constraints? While we already covered how many slides for a 30 minute presentation , in this article, we'll share eight tips you can apply to make a presentation longer, some you can do before in preparation, and others you can use during the presentation. But first, let's talk about why you might need a longer presentation.
What are some reasons you might need a longer presentation?
You don't want to look unprepared. When not done properly, a presentation that is too short may give off the impression that you do not know a lot about the topic you are presenting, or that you did not exert enough effort in creating the presentation. This, even if you have delivered a message effectively and already said everything you needed to say. By having a long and effective presentation, you can show that you are capable and knowledgeable about the topic. It is not the idea to talk for the sake of talking, because if that is the case a wise decision would be to be honest with your audience and cut the presentation beforehand. But in some other situations, this is not the case, and you need to use all the time that you have available for the presentation.
Recommended reading: 75+ actionable topic ideas for your presentations in PowerPoint or Google Slides
You want your audience to feel engaged. Studies from military training have shown that there is a certain balance you should strike when delivering a message to make sure your audience connects with you and understands your key points. Too short a presentation usually does not give the audience enough time or information to fully embrace the topic.
Your presentation time was changed at the last minute . When you're presenting as part of a panel, you always have to be prepared to adjust the duration of your speech in case you have to accommodate a change in schedule. If you have been asked to fill in for another presenter, you'll have to find a way to stretch the presentation to make it longer .
What is the ideal length for a presentation? It will depend. Is the presentation you are creating a speech (not a workshop)? In those cases, ideal length may vary between 10 and 20 minutes. However, in some situations you may want to make your presentations longer in time.
How to make a presentation longer (8 Actionable Tips)
Before the presentation.
It is best to design your presentation to already be substantive beforehand so that you can take up as much time as needed to present your topic. Here are 4 tips and strategies to use when making your presentation:
Over-prepare
If you have been asked to present for 20 minutes, make sure to prepare enough content for at least 25 minutes. A common standard is that you should always be ready to speak 25% more than you were asked to do. It is much easier to be over-prepared and just cut the less important points from the presentation than to add points that you weren't prepared for.
Layout a timed schedule for your presentation.
Plan out your speech by knowing how long you take for specific portions of the presentation. This includes your introduction, all the key points, your closing remarks, and any engagements you have prepared like a Q&A portion from the audience. This allows you to have a more detailed estimation of the duration of your presentation, and you can see which parts of your speech you can choose to stretch or insert additional information. This action requires a proper planning, and define the presentation structure beforehand. Alternatively, you can work in a presentation outline first.
Design your PowerPoint presentation purposefully.
Having a visual aid like a PowerPoint presentation is a must in any professional setting, and you can harness it to lengthen your presentation and make it more substantive. By including a graph or a data set to your slides, you are giving yourself a short break from constant speaking.
To help you in designing effective presentations, check out our roster of the best free PowerPoint templates , as chosen by the editor.
Present facts and quotes
A million dollar tip to make your presentation longer is to include new facts and why not, quote slides. Adding facts to your presentations not only will help to transmit the Logos part of the Rhetoric triangle (Logos is an appeal to logic, and is a way of persuading an audience by reason), but also help to lengthen your presentation a few seconds.
Similarly, presenting quotes from famous characters (they can be from different areas, such as politics, sports, public speaking, etc.), you can motivate your audience and keep then engaged. The audience will dedicate a few seconds to reasoning about the quote, what it means, what it tries to say and also about the personality or character who said it, remembering different stories. This will of course help to stretch your presentation a few seconds more. Using a free quote slide for PowerPoint can help you to achieve this with no hassle.
Vary the elements of your presentation.
When appropriate, you can add more types of media into your presentation. A short video clip or an impactful image is a great thing to incorporate. Not only do they lengthen your presentation, but they also spice up your speech and make it more engaging.
If your presentation is too short, you can apply the 10/20/30 rule for presentations, in which there should be no more than 10 slides, the presentation should last no more than 20 minutes, and there should be no text smaller than 30 points. This way, you can extend your presentation to a 20-minute length.
During the presentation
Making a presentation longer while you're already at the podium is all about adapting and taking control of the time. Here are 4 tips that you can employ to make your presentation longer, during the presentation:
1. Speak slowly yet deliberately
Your nerves when public speaking can cause you to speak in a rush or in a panic. Take control of your voice and speak more slowly and include short pauses when making a point. By speaking slowly yet deliberately, you effectively lengthen your speech, and you also help your audience grasp your message much easier.
2. Stress out and repeat key concepts
When presenting, do not shy away from repeating the main points of your message throughout the presentation. By repeating key concepts, you hammer them down so that your audience remembers them and takes them away after the presentation. Stressing out main points is also one of the tips in making a brain-friendly presentation.
3. Add in your reserved examples, stories, and anecdotes
If you've done your over-preparation, this is the time when you can include the extra information you have exceedingly prepared and incorporate them into the speech. However, make sure that what you add is still related to the topic and adds substance to the speech. Remember, a long presentation does not mean a wordy presentation.
4. Enrich your presentations with videos
Adding videos to your presentations or embedding a video into your slides and playing it during the slide show can help you to make your presentation longer. However, this technique must be combined with other ones. If you embed a video in your PowerPoint presentations, make sure that it resonates with the topic and speech, and try to keep the attention span in mind. Videos longer than 3 minutes may make your presentation too boring unless the video is engaging enough. Please be sure to use this technique with caution. Additionally, consider that when using videos, the estimated number of slides may vary because each video is generally presented in a slide. So, for instance, if you rely on a specific number of slides for a 10-minute presentation , understand that using videos would require fewer number of slides.
Engage with your audience
Audience participation is a great strategy to use when you're playing for time and need a longer presentation. There are many ways you can engage your audience throughout the presentation. You can say that you are open to questions during the speech rather than afterward in the Q&A session (Questions and Answers). You can also ask a question, and ask for simple input from the audience like a show of hands.
Final Thoughts
When you need to explain your topic thoroughly and intensively, long presentations are the way to go. However, keep in mind that longer presentations have to be engaging so as not to lose the interest of your audience You can use the 8 tips and techniques that we have mentioned above to help you deliver longer presentations that remain effective and dynamic, so you can nail your presentations every time.
Leave a Comment Cancel reply
Your email address will not be published. Required fields are marked *
Save my name, email, and website in this browser for the next time I comment.
Sign up to our newsletter
We will send you our curated collections to your email weekly. No spam, promise!
What is the best way to make a presentation longer?
Whether addressing a large audience or discussing a complex topic, making a presentation longer without compromising its quality is a common challenge. In this article, we'll talk about how to extend the duration of your presentation while still preserving its effectiveness, and you will learn how to make a presentation longer what to add, how to manage presentation time, and what you should avoid. With a longer presentation, you can delve more deeply into your Presentation design services , engage the audience, and provide insightful information.
Table of Contents
 How to extend presentation time
Giving a presentation that is too short can be detrimental to conveying your message to the audience, so learning how to make your presentation longer can help you ensure that you stay on point and capture the attention of the attendees.
Fortunately, there are several strategies for making a presentation longer which involve using more visuals, increasing your speaking time, and considering other elements such as storytelling. With these simple steps and recommendations, you can extend your presentation in order to make sure that it does not come across as rushed or incomplete.
Keeping an audience engaged in a presentation can be a challenging task as you have to keep them engaged for longer than a few minutes. This is why it's important to make your successful presentation last longer. There are several tips and tricks that you can use to make your presentation last longer without compromising on the quality of the overall experience.
From using visual aids such as slides, videos, and infographics to adding interactive elements such as polls, quizzes, and simulations, there are many ways to help make the presentation more engaging and interesting. With these tips, you can easily make your presentation keep the audience captivated for longer periods of time.
What to add to make your Presentation Longer?
Here are some factors about what to add to a presentation to make it longer:
In-Depth Examples : Incorporate detailed case studies, real-life examples, or anecdotes related to your topic. These stories provide context and help illustrate your key points vividly.
Additional Research and Data : Include more comprehensive research findings, statistics, and data to support your arguments. This strengthens your credibility and allows you to discuss findings in greater detail.
Extended Explanations : Take the time to elaborate on complex concepts, theories, or processes. Break down intricate information into easily understandable segments, making it more accessible to your audience.
Comparative Analysis : If relevant, compare and contrast different approaches, products, or solutions. This provides a comprehensive view and stimulates thoughtful discussions.
Audience Interaction : Incorporate interactive elements, such as polls, surveys, or audience questions. This engagement not only extends the presentation but also enhances audience participation.
Reasons why you might require a longer presentation?
Don't look unprepared..
A presentation that is too brief may make it appear that you don't know enough about the topic or that you didn't put in enough effort to create the presentation. Even if you've delivered your message clearly and said all you need to, this can happen. A well-structured presentation will show your knowledge and ability to present the topic. Talking for the sake of others is not a good idea. If that happens, it is wise to tell your audience upfront and cut the presentation. In other cases, however, it is not necessary to cut the presentation.
Engage your audience.
Military training has shown that there's a balance to strike when you deliver a message. This will ensure your audience feels connected with you and fully understands your key points. A presentation that is too short often doesn't give enough information or time to the audience and will not allow them to fully grasp the topic.
Your presentation time was modified at the last moment.
If you are presenting to a panel, it is important to know that you can adjust the length of your presentation to fit any changes in your schedule. You will need to extend the presentation if you are asked to do so.
How long is the best length for a presentation? It depends. It will depend on what presentation you are making. These cases may call for a presentation that is between 10 and 20 minutes in length. In some cases, however, you might want to extend the time for your presentations.
How to make the presentation longer?
1-layout an outline of your presentation.
You can plan your speech by planning how long each section will take. This includes your introduction, key points and closing remarks. This will allow you to estimate the length of your presentation and can also help you decide which parts of your speech to shorten or added. This requires planning and defining the presentation structure in advance.
2-Slowly but deliberately
Public speaking can be stressful if you are nervous. You can take control of your voice by speaking slowly and allowing for a few pauses between points. Slowly speaking but deliberately will help you lengthen your speech and make it more memorable. It will also make your message easier to understand by helping your audience better grasp your message.
3-Create your PowerPoint presentation with the purpose
A PowerPoint presentation is an essential tool in any professional setting. You can use it to enhance your presentation and make it more meaningful. You can give yourself a break from the monotony of constant talking by adding a graph to your slides.
4-Add your logo and company information
The logo should be displayed at the beginning and throughout the presentation.
If applicable, show a company logo and contact information on a slide prior to or after each section in your presentation. If applicable, show a company's mission statement on one or more slides prior to or after each section in your presentation.
If possible, share some background information about the origins of your business. If applicable, share some values that will guide your decision-making in your company
5-Repeat your important points
One of the key paths to making a presentation longer and keeping your audience interested is emphasizing your key points. When giving a presentation, repetition is okay. There are important points to make, so it's okay to repeat, summarize, or recap them. Try reciting the sentence with a different tone of emphasis if you feel that something you have said is particularly important.
While repetition is great, it's best to not repeat the same thing twice. This could cause your audience to tire.
It is a great idea to use key ideas and themes as words and phrases throughout the recap.
6-Reiterate key concepts
Don't be afraid to repeat the key points throughout your presentation when you present. Repeating key concepts throughout the presentation will help you to make sure your audience retains them. Another tip for making a presentation that is brain-friendly is to stress the main points.
7-Tell a Story
Stories can help you convey a point to your audience and keep them engaged for longer. Telling stories is another way to use stories. Although it may seem obvious, storytelling is a great way to keep people interested in presentations. They are more entertaining than facts alone and are much more engaging than just facts. Share anything that is interesting, funny or relevant about you or someone else. Your audience will enjoy every minute of your story.
8-Enhance your presentations with videos
You can make your slides longer by adding videos to them or embedding video in your slides. This technique should be used in conjunction with others. When embedding a video into your PowerPoint presentations, ensure that it is relevant to the topic and speech. Also, keep in mind the attention span. If the video is too long, it can make your presentation boring. This technique should be used with caution. Also, remember that videos can have a different number of slides than expected. Each video is usually presented on a slide. For example, if you have a 10-minute presentation and need to use a certain number of slides, videos will require fewer slides.
9-Be an expert!
To make a more engaging PowerPoint presentation, you can also draw on your personal experience and knowledge. Confidence is key to what you say. Use stories to illustrate your points. You should be passionate about your message. This will keep your audience interested and engaged in the subject. If possible, you can add tips from experts to your presentation. This will increase credibility and help with credibility.
How to Extend Presentation Time Effectively
Expand on Subtopics : Divide your content into subtopics and allocate more time. This enables you to provide comprehensive coverage of each aspect without rushing through them.
Q&A Sessions : Reserve time for a thorough question-and-answer session at the end. This allows you to address audience queries, clarify doubts, and add valuable content.
Engaging Visuals : Integrate more visuals like diagrams, charts, and images. These aid comprehension and allow you to elaborate on each visual's significance.
Case Studies and Examples : Go into depth with case studies or examples by discussing the background, challenges, solutions, and outcomes. This provides a more complete understanding of the topic.
Analogies and Analogous Stories : Use analogies to explain complex ideas and expand on these analogies with stories or scenarios that resonate with your audience.
Shouldn't about how to make a presentation longer
Filling with Filler : Avoid padding your presentation with irrelevant information or excessive filler content. Audience's value concise and relevant information.
Reading Slides Aloud : Reading each slide word-for-word can be monotonous. Instead, elaborate on the key points, providing context and insights beyond what's on the slide.
Repetition : While a certain level of repetition can reinforce key concepts, avoid being redundant. Repeating the same information excessively can disengage your audience.
Rushing : Don't speed through the presentation to fit a specific time frame. Rushing compromises, the quality of your delivery and hinders audience comprehension.
Lack of Engagement : Pay attention to your audience's engagement level. Monitor their reactions and adjust your pace accordingly.
Extending the length of a presentation while maintaining its quality requires thoughtful planning and strategic execution. Incorporate additional content, engage your audience effectively, and explore topics in greater detail. However, remember that quality should always take precedence over quantity. You can create a longer presentation that captures your audience's attention and delivers meaningful insights by striking the right balance.
How do you lengthen a presentation time?
Things you need to consider:
      Prioritize speaking slowly and clearly, and state your key points multiple times throughout your speech.
      Add length by including stories, examples, facts, and quotes in your speech to back up your main points.
      Use a visual aid like a PowerPoint or a handout to add time and audience engagement.
How do you make a 20-minute presentation long?
If your presentation is too short, you can apply the 10/20/30 rule for presentations, in which there should be at most 10 slides, the presentation should last at most 20 minutes, and there should be no text smaller than 30 points. This way, you can extend your presentation to a 20-minute length.
The 6 UX Design Laws (with amazing compare)
Top 5 UX design agencies in Australia-September 2023
12 best Freelance PowerPoint Designers to Work in 2023
you'r more than welcome
7 days a week, 9:30 AM – 5:30 PM
contact info
[email protected] +351910923549
LB07129, Jebel Ali Freezone, Dubai, UAE
Got a Project?
We're a team of creatives who are excited about unique ideas and help companies to create amazing identity by offering wide range of digital services
© 2021 All rights reserved.
Be the first one who knows about updates!
enter your email address 📩
Welcome to the club 🎉.
From now on, Temis will inform you of its most valuable content and offers. You can also subscribe to this list at the moment. We will also protect your privacy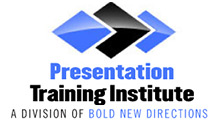 Presentation Training Institute
A division of bold new directions training, how to lengthen a presentation.
Striking that perfect duration for your presentation can be tricky. You may feel as though you prepared a presentation that will last the appropriate length and then find out as you are speaking that you grossly miscalculated. Presentations can go by very quickly, especially when you are nervous and speeding through the material. For instance, you may have planned for a 60-minute presentation but soon realize that it will be over in just 30 minutes. When this happens, what can you do to cover the remaining time? Here we will take a look at a few tips and tricks for making your presentation longer. 
Over-Prepare Ahead of Time
If you have been asked to present for 30 minutes, make sure you have at least 35 minutes of material. You should always be prepared to speak for at least 25% longer than you were asked. Therefore, prepare extra content that can be used if you end up needing more time, but can also be easily discarded if things are going well. It's always better to over-prepare with additional material than wind up looking unprepared with a short presentation. 
Speak Slowly and Deliberately
You don't need to speak as though you have been turned on slo-mo, but you should pay attention to the speed at which you are speaking. When we get nervous, it is normal for people to talk faster. That's why you need to be conscious of your pace and take control of your voice and slow down. You should also include short pauses when making important points. Not only will this buy you a little more time, but it will also make your points more dramatic. By slowing down your speech, you both effectively lengthen your speech and make your message clear. 
Add in a Reserved Story
If you did your preparation and overprepared, you should have a story or anecdote in your reserve, ready to pull out if needed. If you notice that you are ahead of your schedule, this is the time to include that extra story in your presentation. However, be sure that whatever story you are telling is still relevant to the topic. You don't want to add a story simply for the sake of time. It should only be added if it serves a purpose.
Include a Relevant Video Clip
Adding videos to your presentation can be a great way to add a little extra time. It can also help give you a break and ease your nerves. Keep in mind that like the story, the video must be relevant to your topic and support your message. You also want to keep the video short and sweet. Anything longer than 3 minutes can actually detract from the presentation. 
Audience Participation
Finally, audience participation is a great strategy to use when you need to extend your presentation. Not only will this lengthen your presentation, but it will also engage your audience. There are several ways to do this such as having a question and answer session, conducting a live poll, breaking into small groups, or simply asking for a show of hands. This can help you lengthen your presentation while still giving the audience a speech that is interesting and dynamic.
PRO Courses Guides New Tech Help Pro Expert Videos About wikiHow Pro Upgrade Sign In
EDIT Edit this Article
EXPLORE Tech Help Pro About Us Random Article Quizzes Request a New Article Community Dashboard This Or That Game Popular Categories Arts and Entertainment Artwork Books Movies Computers and Electronics Computers Phone Skills Technology Hacks Health Men's Health Mental Health Women's Health Relationships Dating Love Relationship Issues Hobbies and Crafts Crafts Drawing Games Education & Communication Communication Skills Personal Development Studying Personal Care and Style Fashion Hair Care Personal Hygiene Youth Personal Care School Stuff Dating All Categories Arts and Entertainment Finance and Business Home and Garden Relationship Quizzes Cars & Other Vehicles Food and Entertaining Personal Care and Style Sports and Fitness Computers and Electronics Health Pets and Animals Travel Education & Communication Hobbies and Crafts Philosophy and Religion Work World Family Life Holidays and Traditions Relationships Youth
Browse Articles
Learn Something New
Quizzes Hot
This Or That Game New
Train Your Brain
Explore More
Support wikiHow
About wikiHow
Log in / Sign up
Education and Communications
Communication Skills
Public Speaking
How to Add Length to a Speech
Last Updated: October 25, 2022 Fact Checked
This article was co-authored by Lynn Kirkham and by wikiHow staff writer, Aly Rusciano . Lynn Kirkham is a Professional Public Speaker and Founder of Yes You Can Speak, a San Francisco Bay Area-based public speaking educational business empowering thousands of professionals to take command of whatever stage they've been given - from job interviews, boardroom talks to TEDx and large conference platforms. Lynn was chosen as the official TEDx Berkeley speaker coach for the last four years and has worked with executives at Google, Facebook, Intuit, Genentech, Intel, VMware, and others. There are 7 references cited in this article, which can be found at the bottom of the page. This article has been fact-checked, ensuring the accuracy of any cited facts and confirming the authority of its sources. This article has been viewed 13,118 times.
When you're giving a speech, it often feels like it happened in a flash—so what do you do if you need to slow things down? Adding length to a speech is something many speakers and presenters have to do, and, thankfully, they've provided quite a few tips. In this article, we'll share with you the best tricks to make any presentation longer.
Things You Should Know
Prioritize speaking slowly and clearly, and state your key points multiple times throughout your speech.
Add length by including stories, examples, facts, and quotes in your speech to back up your main points.
Use a visual aid like a powerpoint or a handout to add time and audience engagement.
Speak slowly and clearly.
Try not to sacrifice enthusiasm for speed. [1] X Trustworthy Source American Psychological Association Leading scientific and professional organization of licensed psychologists Go to source You can still be ecstatic and passionate while speaking clearly.
Repeat your important points.
Although repetition is good, try to avoid repeating things back to back. This could tire out your audience.
Key ideas and themes are great words and phrases to recap throughout.
An excellent example of repetition is Dr. Martin Luther King, Jr.'s I Have a Dream , where he reiterates the famous lines, " I have a dream that my four little children will… I have a dream that one day on the red hills of Georgia… I have a dream today!" [2] X Research source
Pause for dramatic effect.
Think of your speech as a performance. If it were a play or movie, where would you see a dramatic pause?
Count out your pause in your head or tap your finger at your side.
Emphasize your pause by saying something like, "Now, think about that."
Mark in your speech where you'd like to pause dramatically. This will help you while practicing and can be a physical reminder during your speech if you're using cue cards.
Add an extra story or example to your speech.
Write your story out on paper outside of your speech to flesh it out. [5] X Research source
The story or example doesn't have to be personal. It could be a metaphor, allegory, or even a reiteration of a well-known tale.
Make your story extra dynamic by tapping into the feelings and senses of the moment. What was the weather like? Was there air blowing into the open window? Make your story as descriptive as you can so it sounds rich and interesting.
Use facts and quotes in your speech.
If you're directly quoting someone else, say "quote" before stating the quote and "unquote" after the quote's final word.
Connect with the audience during your speech.
Ask members of the audience to raise their hands if they've done X, Y, or Z.
Toss in an energizing stretch break or audience-participation activity during the middle of your speech (this is great for a younger audience).
Practice audience connection techniques in front of friends or family to test what works best for your speech.
Sync a slide presentation to your speech.
Make sure to practice with your slideshow before presenting your speech, noting when you need to click over to another slide.
Try to avoid reading directly from the slides. Your speech should already explain what's on the screen. [8] X Research source
Play a video during your speech.
Pick a video that has something to do with your speech. You want the video to add to your speech, not take away from it.
Place your video at a point in your presentation where it's natural. For example, don't stop in the middle of a story to show the video version of what you're describing. Play the video before or after you've said something important.
Walk around while giving your speech.
Time your speech while you practice and present.
Practice your speech using different rhythms and pauses, and note what helps you stretch the time without awkward pauses.
Give the audience a handout during your speech.
Try to walk and talk while you do this, so there isn't an awkward silence drawing out the time.
Hand out your resource during a lull in your speech or towards the end before a Q&A.
Take questions from the audience.
Aim for leaving about 15 minutes at the end of your presentation for questions.
Try bringing up your key points again if no one has any questions right away.
Expert Q&A
You might also like.
↑ https://www.apa.org/monitor/2017/02/tips-speaking
↑ https://www.agnesscott.edu/center-for-writing-and-speaking/repetition.html
↑ https://mannerofspeaking.org/2019/11/12/pauses-in-a-speech-why-when-and-how/
↑ https://www.entrepreneur.com/article/316145
↑ https://www.fau.edu/honors/undergraduate-research/documents/general-guidelines.pdf
↑ https://hbr.org/2013/06/how-to-give-a-killer-presentation
↑ https://www.forbes.com/sites/forbesagencycouncil/2018/07/26/12-public-speaking-tips-to-make-your-speech-more-impactful/
About This Article
Did this article help you?
Featured Articles
Trending Articles
Watch Articles
Terms of Use
Privacy Policy
Do Not Sell or Share My Info
Not Selling Info
Get all the best how-tos!
Sign up for wikiHow's weekly email newsletter

The Definitive Guide to Longer Presentations
In many situations, short and succinct presentations are the norm. A five-minute pitch, a 15-minute conference talk, or a brief classroom lecture can be incredibly effective. However, there are times when a longer presentation is not just beneficial but necessary. This can be the case when you have a complex topic to cover, a multifaceted message to convey, or an audience that expects a deep dive into your subject matter.
With that being said, longer presentations can lead to audience fatigue. When audience members become disengaged, they may lose interest and stop paying attention to your content.
So, can we extend a presentation while also ensuring audience engagement? How do we design presentations that are not just highly informative but also captivating? If you were wondering the same, you have come to the right page! Whether you're a business professional, an educator, a public speaker, or someone who simply wants to share their ideas effectively through long-form presentations, you will find the tips and advice shared in this article useful in making your presentations longer without losing your audience's attention.
But before we dive in, let's first identify the scenarios in which a longer presentation is justified and also look at some common pitfalls of longer presentations (and ways to avoid them).
When is a Long Presentation Justified?
Extended presentations are valuable when you need to provide in-depth analysis, offer comprehensive solutions, or explore a multifaceted issue. In fact, a longer presentation is very much warranted in situations where the subject matter, audience, or goals demand a more in-depth and comprehensive exploration. With the help of such presentations, you can engage with your audience on a deeper level, providing a rich learning experience and enabling a thorough examination of your ideas.
Here are some common situations where a longer presentation is justified:
Complex Topics: When dealing with complex, multifaceted subjects that require thorough explanations, a longer presentation allows you to delve into the details, provide context, and ensure the audience gains a comprehensive understanding.
In-Depth Training: Training sessions, workshops, or educational seminars often require longer presentations to cover the curriculum extensively. This is especially true for technical or skill-based training programs.
Research and Analysis: Presentations based on extensive research or data analysis often need more time to present findings, methodology, and implications comprehensively.
Strategic Planning: Longer presentations are essential in corporate or organisational settings when discussing strategic plans, objectives, and business strategies. They require detailed explanations and discussions.
Policy and Legislative Matters: Government or policy-related presentations often require longer durations to discuss proposed legislation, regulations, or policy changes in detail, as well as address questions from stakeholders.
Innovation and New Technologies: Presentations on cutting-edge technologies or innovative solutions may demand additional time for explaining intricacies, applications, and potential disruptions.
Scientific and Academic Conferences: Longer presentations are common in scientific and academic conferences, where researchers and scholars present their findings and discuss them with peers.
Public Health and Safety: Information related to public health, safety, or emergency procedures necessitates longer presentations to ensure clarity and compliance with guidelines.
Comprehensive Marketing and Sales: Sales and marketing presentations for complex products or services may require a longer duration to address features, benefits, and customer questions.
Community Engagement: Presentations involving community issues, development projects, or local initiatives often require more time for public engagement and thorough discussions
Historical and Cultural Topics: Presentations about historical events, cultural practices, or traditions may demand a longer duration to provide background, context, and in-depth exploration.
In-Depth Workshops and Seminars: Workshops and seminars focused on skill development, personal growth, or leadership often require more time to provide hands-on experiences and interactive learning.
Government and Policy Briefings: Government officials often need longer presentations to brief stakeholders, agencies, or the public on policy proposals, legislative changes, or key government initiatives.
Strategic Decision-Making: Longer presentations are essential for board meetings, executive presentations, and decision-making discussions where strategic choices and their implications are under consideration.
Product Launches and Demonstrations: Product launches or demonstrations may need longer presentations to showcase features, benefits, and usage scenarios, as well as to answer questions from potential customers.
Educational Institutions: In academic settings, lectures, thesis defences, or educational sessions may require extended presentations to ensure a comprehensive transfer of knowledge.
Public Awareness and Advocacy: Presentations related to social issues, advocacy, and public awareness campaigns often need longer durations to effectively communicate the importance of the cause and potential actions.
Policy Debates: In debates related to policy or controversial topics, longer presentations allow for more thorough arguments and counterarguments.
Crisis Management and Response: Longer presentations are necessary for crisis response plans, as they require detailed explanations, response protocols, and communication strategies.
Market Research and Analysis: Business presentations that focus on market research, consumer behaviour, or industry analysis may require additional time to cover data, insights, and strategic implications in depth.
In these situations, a longer presentation ensures that the audience receives a comprehensive and well-rounded understanding of the subject matter, making it a necessary choice for effective communication and engagement.
What Are The Common Pitfalls of Longer Presentations?
While longer presentations can be valuable in certain situations, they also come with common pitfalls that presenters should be aware of and work to avoid. Some of these pitfalls include:
Loss of Audience Engagement: Longer presentations can lead to audience fatigue. When audience members become disengaged, they may lose interest and stop paying attention to your content.
Information Overload: Presenters risk overwhelming their audience with excessive information. Too much data or content can make it difficult for the audience to absorb and retain key points.
Lack of Clarity: Extended presentations can suffer from a lack of clarity if the presenter doesn't structure the content well or if they go off on tangents. This can confuse the audience and dilute the message
Ineffective Time Management: Managing time in longer presentations is crucial. If a presenter doesn't allocate enough time to different sections or overruns, the presentation can feel rushed at the end, leaving the audience with unanswered questions.
Loss of Focus: Longer presentations might lose focus as the presenter tries to cover too many subtopics. This can dilute the main message and make it challenging for the audience to identify key takeaways.
Audience Fatigue: As presentations extend beyond a certain duration, audience fatigue sets in. The longer the presentation, the more likely it is that audience members will start to lose interest and become restless
Decreased Retention: Longer presentations can lead to decreased information retention. The human brain has limits to how much information it can absorb and remember in a single sitting, so extended presentations may result in lower retention rates.
Repetition: To fill time in a longer presentation, presenters may inadvertently repeat points, which can frustrate the audience and diminish the overall quality of the presentation.
Ineffective Visuals: When presenters use visuals, such as slides, they must ensure that these visuals are engaging and relevant. In longer presentations, there's a risk of using too many or poorly designed visuals, which can hinder understanding and engagement.
Inadequate Interaction: Longer presentations may lack audience interaction, which can lead to reduced engagement. Failing to involve the audience through questions, discussions, or activities can make the presentation feel like a one-way lecture.
Overloading with Data: When dealing with data-heavy content, it's vital to present the data effectively. Longer presentations run the risk of inundating the audience with data without clear explanations or insights.
Complex Language and Jargon: Presenters might use complex language or industry-specific jargon in longer presentations, which can alienate or confuse the audience, especially if they are not experts in the subject matter.
Poor Storytelling: In a longer presentation, storytelling is still essential. If the presenter fails to incorporate relevant stories or anecdotes effectively, the content can become dry and uninspiring.
Lack of a Clear Roadmap: Longer presentations need a clear structure and roadmap. If the presenter fails to provide a sense of direction and organisation, the audience may feel lost.
Ineffective Visual Design: Longer presentations often rely on visuals for support. If these visuals are poorly designed or cluttered, they can detract from the presentation's effectiveness.
Failure to Address Questions: In longer presentations, there may be time for audience questions. Failing to address questions effectively or dismissing them can lead to audience dissatisfaction.
Overestimating the Audience's Attention Span: Presenters should be cautious not to overestimate the audience's attention span. Even in longer presentations, breaks, interactive elements, or format changes are necessary to keep the audience engaged.
Lack of Adaptation: A longer presentation may necessitate adjustments based on the audience's reactions and needs. Presenters should be prepared to adapt the content on the fly to maintain audience interest and engagement.
To avoid these common pitfalls, it's essential to plan longer presentations meticulously, keeping the audience's needs, attention span, and overall goals of the presentation in mind. Now that you are aware of the common mistakes most presenters make with longer presentations, let's have a look at some of the best ways to avoid them.
Important Things to Keep in Mind When Creating Longer Presentations
Creating longer presentations requires careful planning and execution to ensure that your message remains engaging and effective throughout the extended duration. Here are important things to keep in mind when crafting longer presentations:
Understand Your Audience: Know your audience's expectations, interests, and prior knowledge. Tailor your content to meet their needs and level of expertise.
Define Clear Objectives: Clearly articulate the goals and objectives of your presentation. What do you want to achieve, inform, or persuade your audience about?
Structure Your Content: Organise your presentation with a clear beginning, middle, and end. Create a logical flow that guides the audience through the content.
Use a Strong Opening: Start with an attention-grabbing introduction. Engage the audience from the beginning with a compelling story, a thought-provoking question, or a surprising fact
Focus on Key Messages: Identify the core messages you want to convey and keep them at the forefront throughout the presentation. Avoid going off on tangents.
Engage with Stories and Examples: Incorporate real-life stories, examples, and anecdotes to illustrate your points and make the content relatable.
Interactive Elements: Include interactive elements like questions, polls, group discussions, and activities to keep the audience engaged and participating.
Visual Aids: Use well-designed slides and visuals to complement your message. Visuals should enhance understanding, not overwhelm with information.
Practice and Rehearse: Practice your presentation multiple times to ensure a smooth and confident delivery. This also helps you manage time effectively
Time Management: Allocate appropriate time to each section and stick to your schedule. Be prepared to adjust if you notice you're running behind or ahead of schedule
Clarity and Simplicity: Use clear and concise language. Avoid jargon or overly technical terms that might confuse your audience.
Transitions: Pay attention to smooth transitions between different sections of your presentation. Use transitional phrases to guide the audience
Audience Engagement: Continually assess the audience's engagement levels. Adjust your delivery or content if you sense the audience is disengaging.
Incorporate Variety: Change the pace, tone, and style of your presentation to maintain interest. Break up monotonous segments with stories, questions, or multimedia.
Use Multimedia Wisely: Integrate multimedia (videos, images, and audio) when it enhances your message, but avoid overloading the presentation with too many elements.
Reinforce Key Points: Periodically summarise key points to reinforce the main message. This helps the audience remember the core takeaways.
Anticipate Questions: Prepare for common questions the audience might have and address them proactively in your presentation.
Feedback and Adaptation: Be open to feedback during the presentation. Adjust your approach based on the audience's reactions and questions.
Confidence and Passion: Project confidence and enthusiasm about your topic. Your enthusiasm can be contagious and keep the audience engaged.
Effective Closure: End your presentation with a strong conclusion that summarises the main points and leaves a lasting impression on the audience.
Provide Additional Resources: Offer handouts, links, or references for those interested in diving deeper into the topic.
Continuous Learning: Reflect on each presentation and seek feedback to improve your skills for future presentations.
Remember that longer presentations require more attention to detail, but with proper planning and a focus on audience engagement, you can make them both informative and captivating. Adapt your approach to the specific needs and preferences of your audience while ensuring that your key message remains central throughout the presentation.
Now that we know when it's best to create a long-form presentation, the challenges that may arise when you create such a presentation and how to best avoid such challenges, let's have a look at the various ways you can make your presentation longer.
How to Make Your Presentation Longer?
If you need to make your presentation longer while keeping it engaging and informative, consider these strategies:
Expand on Key Points
To make your presentation longer, you can delve deeper into your key points or main arguments. This involves providing more comprehensive information, examples, and evidence for each point. Use specific case studies, anecdotes, or research findings to illustrate and support your main ideas. Take the time to explain the intricacies and nuances of each key point, helping your audience gain a more profound understanding of the subject matter.
Incorporate Case Studies
Case studies offer a practical and in-depth view of how your topic relates to the real world. By including well-researched and relevant case studies, you can extend your presentation and demonstrate the practical applications of your ideas. Analyse these cases thoroughly, highlighting the challenges, solutions, and outcomes to provide a richer context for your audience.
Introduce Expert Opinions
To add depth and authority to your presentation, incorporate expert opinions. Quote well-known experts, researchers, or thought leaders in your field who have expressed viewpoints related to your topic. This lends credibility to your presentation and allows you to explore different perspectives and approaches.
Present Counterarguments
Expanding on counterarguments or alternative viewpoints involves providing a detailed exploration of these opposing perspectives. Explain the reasons behind these counterarguments and offer a well-reasoned response. By engaging in a thorough discussion of counterarguments, you encourage critical thinking and offer a more comprehensive understanding of the topic.
Use More Visuals
Visuals, such as charts, graphs, images, and diagrams, can help convey complex information more effectively. You can extend your presentation by including additional visuals that provide a deeper insight into your subject. Ensure that each visual is carefully chosen and directly supports the content you're presenting.
Explore Subtopics
Breaking down your main topic into subtopics is an excellent way to extend your presentation. Each subtopic can be explored in depth, allowing you to provide a comprehensive overview of the subject matter. By dedicating a portion of your presentation to each subtopic, you can ensure that the audience gains a thorough understanding of the entire topic.
Tell More Stories
Storytelling is a powerful tool for engagement. By sharing more stories, anecdotes, and examples, you can make your presentation longer while keeping it relatable and memorable. Personal stories or stories related to your topic can effectively illustrate your main points and connect with your audience on an emotional level.
Engage in Deeper Analysis
To extend your presentation, engage in a deeper analysis of your data, trends, or implications. Dive into the details, examine patterns, and consider the implications of the information you're presenting. A thorough analysis can help your audience grasp the complexities and nuances of your subject.
Incorporate Audience Interaction
Engage your audience by incorporating interactive elements. Encourage questions, discussions, and participation to make your presentation longer while involving the audience. Interactive sessions allow the audience to apply the knowledge you've shared and can lead to deeper exploration of the topic.
Use Audience Polls
Incorporating audience polls or surveys can extend your presentation while actively involving the audience. Pose questions related to your topic and allow the audience to participate. Share the poll results and discuss the implications to encourage deeper exploration.
Utilise Extended Q&A Sessions
Dedicate more time to answering audience questions to make your presentation longer. Encourage an extended Q&A session to explore topics in greater depth. Engaging in open dialogues with the audience can lead to insightful discussions.
Include Expert Interviews
If possible, conduct or include interviews with experts in your field. Expert interviews offer a unique and valuable perspective, adding depth and credibility to your presentation. These insights can provide a more comprehensive understanding of the topic, making your presentation more informative.
Explore Different Perspectives
Extend your presentation by presenting various perspectives on the topic. By discussing contrasting viewpoints and different angles, you provide a more comprehensive view of the subject matter. Encourage critical thinking and analysis among your audience
Create More Examples
Generate additional examples, scenarios, and use cases that illustrate the practical applications of your ideas. Providing multiple instances where your concepts are applied can help the audience connect theory to practice and make your presentation more thorough.
Reinforce Key Point
Periodically reinforce your key points throughout the presentation. Summarise important takeaways and revisit the main message to ensure that the audience retains the core concepts. Repetition can help reinforce understanding.
Engage in Group Activities
Incorporate group activities or discussions that require audience participation. These activities can be used to delve deeper into specific aspects of your presentation. Encourage group discussions or problem-solving exercises to make your content more interactive and extensive.
Discuss Current Events
Incorporating current events and news into your presentation keeps the content relevant and relatable to the audience. To expand on this, discuss the context and significance of these current events as they relate to your topic. Consider how recent developments have influenced the subject matter, and explore potential future impacts. This not only prolongs the presentation but also highlights the real-time relevance of the subject, making it more engaging and informative.
Collaborate with Guest Speakers
Collaborating with guest speakers or experts can enhance your presentation by offering diverse perspectives and insights. To extend this collaboration, encourage an in-depth discussion with these guest speakers, allowing them to share their experiences and expertise. By doing so, you create a more interactive and informative presentation with a broader range of viewpoints.
Connect with Personal Experiences
Sharing personal experiences related to the topic adds authenticity and depth to your presentation. Expanding on these personal insights can involve a deeper exploration of the challenges faced, lessons learned, and the practical implications of your experiences. By offering a more comprehensive look at your personal journey, you connect with the audience on a deeper level.
Visualise Future Possibilities
Extending your presentation by visualising future possibilities or potential scenarios adds a forward-looking dimension to your content. Provide detailed discussions of the various paths and choices that could shape the future of your topic. Explore the long-term implications of these choices and highlight potential opportunities and challenges. By offering a more comprehensive exploration of future possibilities, you enable the audience to envision the subject's future evolution.
Address Common Misconceptions
Identifying and addressing common misconceptions related to your topic involves providing detailed explanations that debunk these myths. Explain the origins of these misconceptions, clarify the correct information, and offer a well-informed response to these misconceptions. By providing a comprehensive exploration of common misconceptions, you ensure the audience gains a deeper and more accurate understanding of the subject matter.
Engage in Panel Discussions
Organising panel discussions with multiple experts or stakeholders offers diverse perspectives and insights. Expanding on panel discussions can involve facilitating in-depth conversations, allowing panellists to share their experiences and engage in meaningful debates. By offering a more comprehensive panel discussion, you create an interactive and informative presentation with a wide range of viewpoints.
Use Demonstrations
Incorporating live demonstrations or simulations into your presentation engages the audience in a hands-on learning experience. Expanding on demonstrations involves offering a detailed walkthrough of the demonstration, explaining the steps and intricacies involved. By providing a deeper exploration of the practical application of your ideas, you make your content more tangible and actionable, ensuring the audience gains a thorough understanding.
Final Thoughts
By using the tips and advice shared in this article, you can create longer presentations that inform, inspire, and captivate your audience, whilst also avoiding the common pitfalls that most presenters face when it comes to delivering extended presentations.
However, if you're inspired to work with experts in crafting your upcoming presentation and preparing for it in the best way possible, look no further. At Presentation Experts, we specialise in not just presentation design, but also presentation skills development . Whether you're seeking support in crafting a compelling presentation, refining your storytelling techniques, or acquiring the skills to keep your audience captivated during extended presentations, we've got you covered.
To learn more about our services, contact us today!
A Guide to Relaxing Before Your Presentationn
The definitive guide to longer presentationsn, why every salesperson should master the art of presentationn, how to put together an effective presentationn, best practices for professional presentation designn, how to create an effective digital content and marketing strategy presentationn, designing learning and development presentations for employees (+ 20 topic ideas)n.
A Guide to Relaxing Before Your Presentation
Why Every Salesperson Should Master the Art of Presentation
Find out more
Our services.
How to keep to time during your presentation
by Olivia Mitchell | 33 comments
Photo credit: zoutedrop
Do you regularly go over time when you're delivering a presentation? If a time limit has been set for your presentation, then it's your responsibility to finish it within that time. Consider it as part of the contract between you and your audience.
Here are some tips to help you keep to time:
1. Decide on your "talking time"
You can't keep to time unless you know beforehand how long you should be talking. Your "talking time" is different than the total time you've been given for your presentation for two reasons:
You need to allow time for questions. This may be decided by the meeting organizer. If not, as a rule of thumb I would allow 20-25% of your presentation time for questions.
Generally, live  presentations take longer than the rehearsal.  This is because of a combination of factors. You might start a couple of minutes late, you might take longer to make a point, and there may be other interruptions that delay you.
So if your presentation time is one hour, your talking time will be 40 minutes (15 minutes for questions and 5 minutes for interruptions and delays).
2. Find out how long it takes to deliver your material
This is a prerequisite to being able to keep to time. If you don't know long your talk takes how can you hope to meet the time limit. Many presenters are very bad at judging how long it will take to deliver something. Seriously bad. On our courses, we ask participants to prepare a five minute talk. One time, a participant talked for 23 minutes! When we asked how long it was she thought that she had been talking for about seven minutes.
Time yourself early on in your planning process. This will save you time and agony. If you leave timing your presentation till the end of your planning process you're likely to find that you've prepared too much material which will mean you have to edit your presentation . And editing is can be agonizing when you've grown attached to your material.
3. Write a timed schedule for your presentation
When you do a final rehearsal , note down the time that each segment takes and then take that information to prepare a timed schedule. So say your presentation started at 3pm your schedule would look like this:
3 pm Opening 3.05 Part 1 3.15 Part 2 3.25 Part 3 3.35 Closing 3.40 Stop talking
That means that during the live presentation, you'll be able to easily tell whether you're keeping to time. Note that it's not enough to know that each part takes 10 minutes. In the presentation itself you won't have the head space available to calculate whether you're ahead or behind.
4. Write assertions so that you don't waffle
Waffling is one of the things that can make a live presentation go longer than the rehearsal. Here's what can happen: you make your point but the audience looks blank. So you elaborate on it some more, and then some more… and before you know it you're waffling. The antidote to this is proper planning. During you're planning, write each point as a full sentence (not a bullet-point) which expresses what you want to get across. You may later reduce this to a keyword or phrase in your notes but you'll have done the hard thinking required.  It's much better to do your thinking before, rather than during, the presentation. For more on this see How to avoid waffling .
5. Have a clock or timekeeper
You can't manage your time unless you can see the time. And you can't rely on every meeting or conference room having a clock. Have a small, but easily readable, travel clock that you can put on the lectern or even in front of you on the stage. Make sure you can read it at  a distance without your glasses on. There are remotes that also have a countdown timer and that will buzz you at 5 minutes and 2 minutes before the end of your presentation.
6. Start on time
Many presentations go over time simply because they started late. Lisa Braithwaite recently wrote about this issue in her post: You never have as much time as you want . Often that's because the presenter or meeting organizer has decided to wait for late-comers. Like Lisa, if I'm in control then I'll start on time. I don't see why people who have made the effort to be on time should be penalized by having to wait for people who are late.
You may be concerned that people who are late will miss out on crucial information. So don't start with crucial material. Instead open with a relevant and engaging story which leads into your first main point. The stragglers will come in while you're telling your story.
7. Be ready to adapt
Despite all your advance preparations you may still run out of time. The solution is not simply to talk faster! Work out ahead of time what segment you will drop if this should happen. Make a note of the first slide number after the dropped segment. By keying in the number of that slide and then pressing 'Enter' you will jump straight to that slide. This is much more professional than clicking through your slides. Your audience need never know that you had to edit on the fly.
Go well with keeping to time in your next presentation! If you have any other tips that have helped you keep to time share them in the comments.
Free Course
How to tame your fear of public speaking.
In this video-training series (plus workbook with transcripts) you'll learn:
The three things you must know BEFORE you begin to tackle your fear of public speaking
Why the positive-negative thought classification doesn't work for fear of public speaking
The two powerful self-talk tweaks that can make an immediate difference.
You have Successfully Subscribed!
I ask for your email address to deliver the course to you and so that I can keep on supporting and encouraging you with tips, ideas and inspiration. I will also let you know when my group program is open for enrolment. I will keep your email safe and you can unsubscribe at any time.
33 Comments
Excellent post as always. I am going to read further what you've written about assertions and waffling (I love these descriptive words, by the way). I'm curious: do you always speak with notes, and do you recommend this? When I do a presentation supported with Keynote or PPT slides, I don't use notes. I figure if I know my material well, I don't need them. So far, this method has served me well. (However, I do print out 6 slides per page with the slide numbers, in case I need to flip back to a particular slide, using the method you've described.)
I just made your post this week's compulsory reading for my students 🙂
What I like to do to keep a check on myself is printing out my slide thumbnails all on one page. I make a screenshot from the lightbox view in Keynote or slider sorter view in PPT (which keeps the slide numbers) and then I mark certain slides with the anticipated time in large and friendly red numbers: 10:45 hs. 11:15 hs
As you go along, check real time vs. planned time.
This works really well with longer talks or workshops.
After the talk I can immediately make any corrections necessary and see where I planned poorly or where I can tighten things a bit. It is also a great help for »next time.«
With shorter talks keep a large *analog* antique pocket watch nearby. It is like a large checkered handkerchief: it is so obvious is does not bother anyone. I find I still understand analog watch faces faster than the timer in presenter's view.
Putting your anticipated times on your screenshot printout is a great idea.
I can relate to your preference for the analog watch. Delivering a presentation is such a full-on activity that everything else should be super-easy for you.
Thanks for your appreciation. I do always have notes within reach. I don't normally look at them, but every so often I'll have a mind blank where I go to myself "was there another point I wanted to make here.". I'll stop talking, look at my notes, find the point I wanted to make, look up again, find someone to talk to and start talking. I also do what you do with the printout of my slides. I find this useful because it means I can also see what slide is coming next and introduce it, rather than simply clicking and then talking. More about this here . Olivia
I can see how it would be useful to add the notes, in case of brain freeze!
Also, I usually do put time stamps on the slide printouts, so I know how I'm doing for time at major junctures of the presentation (example: when I'm playing an audio clip — so I can check the time while the audience watches). I usually just take off my watch and put it somewhere where I can see it, when there's no clock in the room.
Great post. Going over the allotted time is annoying to the audience, the organisers and other speakers. I have found for me, if I plan to leave some time slack in my presentation it helps in keeping to time , i.e. if I have 30 minute slot I plan to deliver a 25 minute speech etc. It helps to keep me on time. If I finish early the time can always be utilised – a longer break, questions etc.
Yes, nobody ever minds a presentation ending early!
Good advice, as always – and knowing what to cut in advance is absolutely critical!
You mention a way of skipping slides – for people using Keynote there's a better way, don't forget. The menu option allows you to see different slides on your laptop without them showing on your screen and deciding where to go next – if you want to. That way you can edit on the fly with even more dignity and (importantly) the transitions are protected in a way that they're sometimes not if you do 'jumping' in PowerPoint.
I get that Keynote is better in every respect!
I keep using Powerpoint to be the same as 99.98% of my clients.
Thanks for this thorough discussion of staying on time, Olivia! And thanks for the link to my recent post.
My suggestion for keeping track of the time is to use a regular kitchen countdown timer. Because of this: "…you won't have the head space available to calculate whether you're ahead or behind…" I find it harder to keep track of my time when looking at a clock, especially if we've started late. If I have a countdown timer, I know exactly how much time is left without having to do "clock subtraction" on the fly.
But I do also like to use approximate clock times on my notes, as you mentioned in #3. It does give a general idea of where I should be at a given time.
…..Hi Lisa… at risk of sounding like a stuck record about this… 🙂 "Get a Mac". Keynote has this kind of function built in!
PS: Do you think Mr Jobs would give me commission? 😉
Haha Simon! Yes, you should get a commission for that.
That's a great idea if you want to stand in front of your computer the whole time. My timer is usually on a table where I'm also keeping my props, handouts, water, etc., because who knows where the laptop is going to end up!
Good point about the laptop not always being in front of you. I make sure mine is. I take a 50M VGA cable with me in case the event organisers want the laptop to be somewhere near their projector – that way I can pretty much ensure having enough cable to keep everyone happy! 🙂
Mind you, 50M VGA cable isn't a light thing to carry!
You Apple fanboy :-).
Good point about the countdown time being easier. Given Anke's point it's all about finding out what works best for you in the heat of the presentation.
great post! Two comments: 1) 25% for interaction in my opinion is no longer sufficiant. Attendants nowadays want to be involved and strive for a shared outcome, so interaction is key. I would suggest to take at least 50%. The real great speakers shorten their story to the lenght of a teaser and are willing to rely on the fact, that they will be able to deliver the rest of their content in response to questions and discussion. 2) take into account that when you try your speech at home, you might talk faster than on stage. That is because nobody is really listening and you allready know the stuff. I often write text for voice-overs and have to add at least 10% to be on the safe side.
It's interesting that you suggest devoting 50% of the presentation time to audience interaction. I tend to agree with you for my own presentations, but I know that not everyone is ready for that, so for this particular post I stuck to the more conventional 25%. In other posts, I have encouraged people to consider taking questions throughout their presentation rather than making the audience wait till the end.
Good point to about talking faster and your experience with voice-overs. Of course, some people talk even faster during their live presentation because they just want to get it over and done with! So it can be quite individual.
Important post Olivia – going over time is one of the top annoyances for audiences, and it is so easy to avoid!
It is really important to schedule in time for questions, too. In any type of presentation, this is the point at which you can really understand what your audience wants, and justify your views to them. This opportunity should never be underestimated!
Thanks again for a great post.
Hi Jessica I agree with you about the importance of questions. We should also examine the convention of leaving questions till the end of a presentation. Olivia
Great post, as usual.
Among the technics I am using to respect my time, their is "hierarchical structure" and their is a printout plan of my presentation (most of the time, a mind map.)
On my plan, their is the timing of my presentation, and I am using A big iPod as a timer (their is a stopwatch built in).
This way, it is easy to know where I should be at any given moment and to adjust myself.
I wrote a post about this : How to respect allowed time. I explain what is the "hierarchical structure" technic. http://presentability.com/2010/01/29/how-to-respect-allowed-time/
For the questions: it depends of the situation. You have to be strategic. My preference is to have good interaction with the audience by accepting question anytime. I usually don't have a dedicated question period at the end.
Denis Francois Gravel
Hi Denis That's a useful post laying out your method for planning a presentation and keeping to time.
I arrive a little belatedly, but still wanted to thank you for the useful points and comments.
My ideal route is to have a time-keeper; at larger international events I find that the event organisers tend to have someone dedicated to this task; provided that you have timed your presentation reasonably well it shouldn't be a shock when you get the 15 minute board (or whatever).
One very useful tip that's related to time-keeping that I learned ten minutes before speaking at an event in Brazil; if you're being 'live translated' you need to know how the translated language compares in terms of word density to your own; Latin languages are about a third longer to say the same thing. Fortunately I was able to adapt my presentation as I went, but it's not an oversight I'll ever make again!
On the back of reading your post I went to the App Store and downloaded 'pClock' for 59p (I have no affiliation to the product): it gives you a large countdown timer that changes colour at pre-specified timing points (it can also give a vibration or sound reminder too).
As for Keynote, I've heard it's very good but I too use PowerPoint and provided that you don't let it dictate your presentation format or style it's a capable tool. It's undoubtedly tarnished by association with the masses of people who, were they to have had access to it, would have made dreary presentations in Keynote too!
Prezi (www.prezi.com) looks really interesting; if I ever have the time to investigate it I could be tempted to switch to that because I think it could deliver an entirely different experience.
Philip Graves
I am sure that only professional help will solve this issue. For me, for example, examples are very useful, learn this here now https://writinguniverse.com/free-essay-examples/metaphor/ It is very convenient because you can get more information and it leads to new ideas and saves a lot of time.
Hi Philip Thank you very much for adding the benefits of your experience, especially, on the issue of being interpreted. I agree that latin languages use more words, but I wonder whether that actually makes the time longer. My mother is a simultaneous interpreter (English-French) – I'll ask her. But it doesn't make sense to me because otherwise the interpreter would constantly be falling behind. And a competent simultaneous interpreter is just that – simultaneous. Olivia
Hi Olivia – a couple of people who've had the duty of simultaneously translating me complain that I'm particularly hard to translate live because there is almost no redundancy in my speech and no filler words… they told me they typically use these times to catch up.
(That was into Japanese though, so many things are very different to French or (other?) Latin languages.)
Hello! If you are being interpreted try and talk to the interpreters beforehand. Have a script ready for them (this can be sent days beforehand through the event organiser). Even just a few notes give us a chance to adapt to your vocabulary and mode of thinking. We typically try and follow your trail of thoughts so it helps a great deal.
I would also recommend using less metaphors than usual. But more importantly as already suggested by Simon make a short pause between your sentences and this will give time for interpreters to catch up with you.
Just had a skype call with my mother (Florence above). She added some more useful thoughts.
Don't slow down your rate of talking, just wait a beat between sentences. Different languages have different ways of ordering words within a sentence, so if you slow down or pause within a sentence, the interpreter may not have enough words to be able to carry on interpreting.
You don't have to wait for the interpreter to finish interpreting before starting your next sentence. They're trained to listen and to speak at the same time.
My experience is that unless you have extremely good simultaneous translation (like you get at big international meetings like the UN) you do need to insert a significantly longer pause between sentences – particularly sentences with technical content – than you would normally to let the translation catch up a bit. This is particularly the case if you are speaking English as our bigger vocabulary often makes things easier to say with fewer words. Agree with your translator before hand a signal for "slow down" to make sure she or he isn't getting swamped by your speed of delivery (it is particualrly important to keep looking for this signal if the translators' booth isn't in your normal line of sight) and give them a copy of your slides and any notes so they can check for unfamiliar words or technical vocabulary ahead of time. Provided your audience are using earphones you don't however need to wait until the translator has finished a sentence before starting the next. If your slides are in the wrong language for some of your audience don't forget to talk through the slide – "this graphic shows average weekly family spending on xxxx in US dollars on the vertical axis against age of children on the horizontal axis, blue dots mean zzzzzz" and so on.
Have you ever wondered why fashion enthuusiats want to visit as many attractions as they possibly can in the time that they have a car. Once you step off the plane and grab a great looking car at a cheaper price may save you some time to visit one site to research shuttle buses, another for paphos car hire etc.
Where to Use Enterprise paphos car hire Coupons?
I hope that one day I will also work in this field. Now I am studying and trying to develop and gain the necessary knowledge. To reduce the academic load, I use a free database of examples https://www.nursingpaper.com/examples/ of nursing essays on any topic. Easy and convenient navigation on the resource.
This article on the importance of keeping to time during presentations is a true gem.
However, the journey of mastering presentation skills is not without its challenges. The pressure to perform and the fear of public speaking can take a toll on our mental well-being. It's important to address these concerns and find support along the way.
That's where online therapy can make a significant difference. Platforms like Calmerry offer accessible and professional assistance to help manage anxiety and stress related to public speaking. Engaging in online therapy can equip us with effective coping strategies, boost our confidence, and nurture our overall well-being.
If you're looking to explore the benefits of online therapy, I recommend visiting this link: https://us.calmerry.com/online-therapy/
My experience is that unless you have extremely good simultaneous translation (like you get at big
Great service for writing lab reports! I contacted https://writepaper.com/write-my-lab-report write my lab report for me with a request to write my lab report for me and was satisfied with the result. The authors of the service thoroughly researched the topic, provided comprehensive information and a quality report. Thank you for professionalism and attentive attitude to customers. I will contact you again!
Trackbacks/Pingbacks
Public Speaking Tips and Techniques [2010-06-05] - [...] Mitchell gives 7 tips for managing your time while [...]
Baby, baby, you're out of time | B2B STORYTELLING - [...] How to keep to time during your presentation (by Olivia Mitchell) [...]
Articles to Achieve my Goals – Juliana COMS 101 E-Portfolio - […] 1. https://speakingaboutpresenting.com/delivery/keep-to-time-presentation/ […]
Submit a Comment Cancel reply
Your email address will not be published. Required fields are marked *
Notify me of follow-up comments by email.
Need to be more relaxed when you deliver your next presentation?
Learn a system that will allow you to focus on engaging with your audience - not worrying about what you're saying.
Recent posts
Why striving to be authentic can be a trap
The first time is never the best
The Need to be Knowledgeable
Would you wear clothes that clash?
An unconventional approach to overcoming the fear of public speaking
Connect With Me
Recommended Books
Click here to see my favorite presentation books.
I earn a small commission when you buy a book from this page. Thank you!
Audience (22)
Content (62)
Delivery (31)
Nervousness (30)
Powerpoint (37)
Presentation blogs (2)
Presentation books (4)
Presentation critiques (9)
Presentation myths (6)
Presentation philosophy (5)
Presentation research (11)
Presentation skills (23)
Presenting with Twitter (10)
Visual thinking (3)
Sorry to interrupt your reading!
But it would really help up create a better resource if you would spend 7 seconds answering this one quick question. Your email address is NOT required!
I'm new to presenting
I present every now and then
Presenting is a regular part of my job
Email This field is for validation purposes and should be left unchanged.
How to Tame your Fear of Public Speaking 
Do you have to perform perfectly?
Do you beat yourself up if you don't?
Would you talk to a friend the way you talk to yourself?
Does it make sense that if you changed the way you talked to yourself, you could reduce your fear of public speaking?
I will show you exactly how in this free video training series and workbook.