10-Minute presentations: How to Write, Design & Deliver (Complete Guide)
Hrideep barot.
Presentation , Public Speaking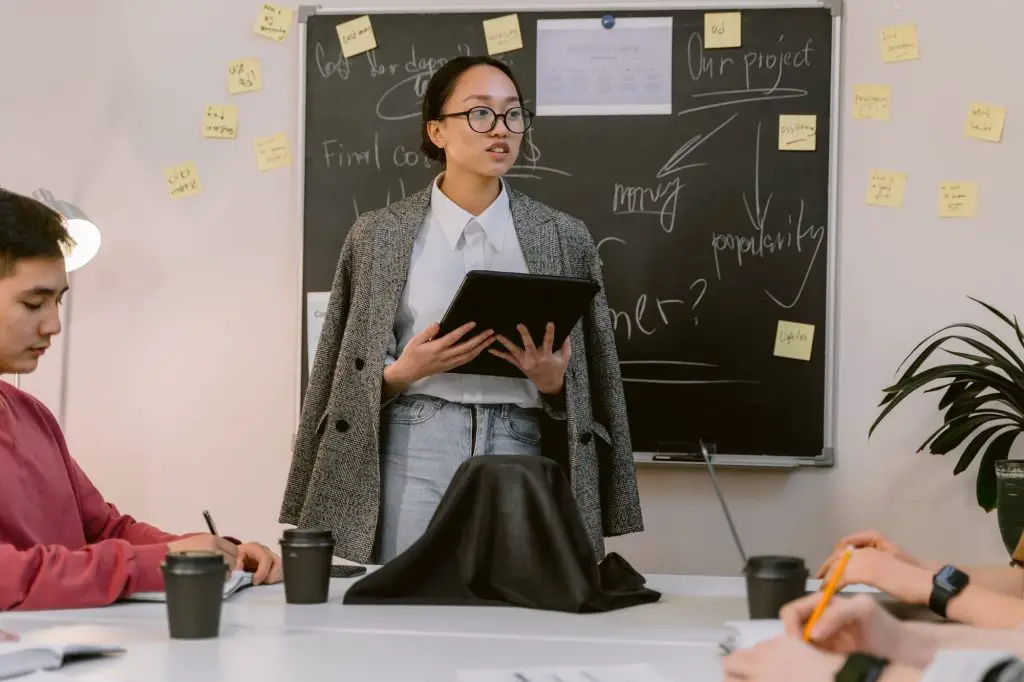 Presentations are an interesting way to introduce a new topic, perspective, or study to your audience. 10-minute presentations serve the same purpose but they come with a specified restriction on time.
When we see the word presentation, we instantly think of PPTs and while PPTs are used in many cases, some presentations are completely oral as well.
The number of speakers is another variable while presenting. It can be done individually like in the case of a job interview presentation or in a group setting like in the case of a college assignment. 
How long should a 10-minute presentation be?
Ideally, for 10-minute presentations, you should focus on adding 5-10 effective, crisp slides. And a speech of about 1000-2000 words should be enough to complete the presentation within 10 minutes.
However, there are no set rules while making a presentation which means that you are free to increase or decrease the number of slides in your presentation depending upon your pace of presenting.
Now when we talk about the pace of presenting, we mean the number of words you can speak in an understandable manner per minute. So, if you can speak 100-120 words per minute (adding the usual pauses), then a 1000–1200-word speech would be enough for your 10-minute presentation.
While we cannot point out an exact word count specifically catered for you in this blog, we can surely suggest you take up any piece of long article and go on reading it out loud while taking necessary pauses and timing it. It might give you an idea of your speed which in turn would help you gauge the perfect word count for your presentation.
Another factor that would define the way you present your topic is whether you are presenting it individually or in a group.
Individual Presentations
In Individual presentations, you are the one to shoulder your entire presentation's responsibility. You can make use of effective PowerPoint presentation skills or use props to keep the audience engaged and interested in your presentation.
Further, it becomes extremely important for you to have sufficient knowledge about your topic, as in case of any doubts you are the only one to be questioned by the audience members.
Group Presentations
On the other hand, in group presentations, the responsibility to carry out an effective and good presentation falls on all group members. This calls for a lot of coordination which would require a ton of practice.
In groups, you can make use of skits to explain a certain phenomenon. Or maybe the use of coordinated props per speaker can also make your presentations more eye-catchy.
Further, involving your entire group to present rather than just 2 people doing it with beautifully placed content, will easily stand out to the audience.
The placement of your content could be in a para format wherein one person speaks a para followed by another one. Or one person can explain one subtopic followed by another; whatever suits best for your group.
A beautiful example of group presentations is the one by The minimalists .
It is a beautiful presentation because we see that while one person is speaking, the other enacts what is being said, thus making it an interesting presentation involving both speakers.
Tips for your 10-minute presentations
1. avoid information overload.
While it can be very tempting to add all the relevant information in your presentation, limiting it will turn out to be one of the best decisions taken by any presenter.
The reason is very simple, every individual has a very limited attention span and capacity to take in new information . 10-minute presentations exceed the average duration of attention span among humans which is 7 minutes.
If you bombard them with tons of information, chances are that they might feel exhausted and detached from your topic and presentation altogether.
2. Avoid reading from your slides
We know you might have heard this a gazillion times but here we are to say it again because it is very important. Avoid reading from your slides. As it might indicate your lack of understanding of the topic . It can also end up being a little boring for the audience to listen to something present in front of them that they can easily read themselves.
3. Give your audience an incentive to listen to you
It is always better to assume that your audience is not innately motivated to listen to your presentation and hence to give them a reason why listening to your presentation would be worth it.
Are you planning on discussing a new perspective on a widely-spoken topic? Are you trying to introduce new findings? Is your presentation trying to motivate the audience?
Whatever goal you wish to achieve through your presentation, make it known to the audience.
4. Try to offer something new
The very essence of presentations is to offer some new idea, perspective, or study to your audience. This holds especially true when your presentation is on a generic or widely-spoken topic like climate change.
5. Avoid exceeding the time limit
This goes without saying, avoid exceeding your time limit. If you know you have been given 10 minutes, either finish it by the time it hits the limit or better yet, finish it before time.
Everyone would appreciate you for finishing your presentation before time for sure.
6. Make it easy to understand
Another point that goes without saying is to make your content very easy for everyone in the audience to understand.
Try to tweak your presentation in a manner that is convenient for the youngest and the least experienced member to understand easily.  For if your presentation doesn't reach your audience, it might not fulfill its very purpose.
Structuring 10-minute presentations
Just like we structure any speech, with a beginning, a middle, and an end, structuring your presentation follows a similar pattern.
In the initial few minutes or even seconds of your presentation, the audience might have decided whether they should listen to your presentation or will it be more fruitful to dive deep into their thoughts.
This is the reason why starting 10-minute presentations on a strong foot is emphasized so much. But again, there is no need to stress out about it.
Here are a few tips on how you can start your presentation:
1. Provocative statements
Provocative statements are the ones that try to shake some strongly held views of the audience. Reggie Rivers make use of a provocative statement in his TED talk that might help you understand its use better.
He begins by saying
If you want to achieve your goals, don't focus on them.
The statement clearly goes against a belief we have grown up with; the idea that we should chase and focus on our goals in order to achieve them.
2. Hypothetical scenario
Starting with a hypothetical scenario includes the use of words like "Imagine" or "what if." It gives your audience a chance to put themselves in a situation that you are about to address in your presentation.
An example of the same is given below.
Imagine you are going out for a drive with your friends. It is a little late and the roads are wet from the heavy shower that had surrendered only a few minutes ago. You are all singing and laughing. But then you look to your left only to realize two giant lights come close to you at lightning speed and you know at that moment you are going to die. That you are going to die in that crash. Then you hear a screech and *pause* the truck halts 5 cm from your car. That is exactly what someone with anxiety feels but unlike you, it doesn't end within a few minutes; it persists for hours or even days.
3. Hard-hitting questions
While questions are one of the most widely used ways to open any speech or presentation, the task here is to open with a hard-hitting question.
A question that your audience probably doesn't have an answer to, which you plan on providing them through your presentation.
Some examples of these would be:
Is there anyone here who can give me the exact amount of microplastics they consumed during this week?
Did you know that with the advancement in technology, there is a possibility that the organ transplanted to you in 20 years would not be from another human but from an animal?
Starting your presentation with props is the easiest and most creative way to start a presentation. The reason why it is creative is that you can use absolutely anything as a prop. Be it a plastic bottle, a jar full of waste, or even some hula hoops.
Once you have introduced yourself and your topic, you can go on to the next step: the main content of your presentation.
However, it isn't just about presenting your points but how you present them that we will take a look into.  Presenting your topic in a more structured manner makes it easier for your audience to stay in tune with your presentation.
One of the formatting ways is the 3-pointer format . The idea behind using a 3-pointer structure is to divide your main content into 3 huge chunks or points. And while you are free to add more points, having 3 points makes it a tad bit easier to recall the information and to maintain a flow among the listeners.  
An example of using a three-pointer structure is this 5 slide presentation by Ashley Stahl where she talks about 3 key questions to unlock your authentic careers.
What are you good at?
What do people tell me I am good at?
What is holding you back?
The closing remarks like the opening lines are quite important.
There are several ways in which you can close your presentation. But it takes more than a mere thank you to make it an effective closing remark for your presentation.
A few ways in which you can close 10-minute presentations are:
1. Fitting remark
A fitting remark or in simple terms a summary is where you revise what you just spoke in a couple of lines. It is better to keep it as short as possible as 10-minute presentations don't give you enough tie to elaborate.
2. Calling for action
You can end your speech by instilling a sense of action and purpose among the audience members to make a difference. An amazing example of this is the speech by Leonardo DiCaprio. While it is a speech, you can observe his way of delivering the last couple of lines and inculcate the same in your presentation.
For more ways in which you can close your presentation check out our video on 5 Powerful Speech Closing Remarks for your next Presentation.
Designing 10-minute presentations
Designing your PowerPoint is as important as presenting your topic confidently and effectively.
A few dos and don'ts of designing your PPTs are:
Some amazing websites that will help you in making effective and aesthetically pleasing presentations are canva , Prezi , and more.
Best PowerPoint presentations on TED 
Some of the most innovative PowerPoint presentations we came across on Ted were the ones given by Tim Burton and Adam Grant.
1. Tim Burton
I can not emphasize how absolutely wonderful the Presentation by Tim is. A mix of information with tons of humor coupled with very entertaining visuals.
His confidence makes the presentation quite engaging and interesting to watch.
2. Adam Grant
Adam Grant like Tim Burton has made use of animated cartoons to make the statistical data quite entertaining. However, the way he presents his topic is a little different.
His presentation is filled with images and cartoons . When he states quantitative data, the font size and color are something that must be taken a look into. Further, the language that he includes in his PPT is very candid and informal.
Delivering 10-minute presentations
While you are trying to make your content crisp, 10 minutes may seem way too little; But when it comes to presenting it and speaking, 10 minutes is not that short of a time.
There are a few things that you can do so as to deliver your presentation in its most effective way.
1. Practice your presentation in chunks.
Chunks are the division of your main content into small parts. 5-to-9 chunks are easy to remember.
We are not encouraging you to memorize or rote learn your presentation. However, it is important to remember the flow in which you are supposed to be presenting. And for this dividing, your presentation into chunks to practice can help navigate you through your entire presentation.
This also raises the question that,
How Long Should You Practice for a Presentation?
It is advisable to practice your presentation at least 3 times and a maximum of 10-12 times . But as the old saying goes "Practice makes a man perfect," you can practice as long as you feel you have perfected your presentation.
If you are looking for a specific time duration for which you should practice then, for a 10-minute presentation, 30 minutes to about An hour and a half should suffice.
For some amazing tips on how you can rehearse your presentations, check out 13 Tips For Rehearsing A Presentation .
2. Add a story or share a personal experience
Stories are a very binding way to let your point across. It adds a personal touch, especially if you are sharing your personal experience. It also gives the audience a chance to understand where you come from and maybe even relate to you.
The TED by Jarret J. Krosoczka is a wonderful presentation where he illustrates his story while talking about it to the audience.
The creative bend makes it a presentation worth remembering, don't you think?
3. Engage the audience.
While it isn't mandatory for you to add elements that would ensure that the audience stays engaged, adding it will only help in enhancing your and your audience's experience (if time permits).
You can add a quiz , or a small game like spot a difference between the two pictures. you can also ask a question and take a poll by asking the audience members who agree to raise their hands.
4. Add humor to your presentations
Humor can be your friend or your enemy while presenting a topic. If you get it right, it can make your presentation an unforgettable one. At the same time, if you end up making jokes that the audience might not find funny or worst even derogatory, It may land you in some trouble.
One of the funniest and most energy-filled presentations I have come across was the one by Alexis Nikole Nelson and her take on Veganism. The way in which she makes use of the prop is another thing you must take a look into.
Add elements of credibility
Elements of credibility include stating facts and figures . You can also quote some renowned personalities . All these things would build the confidence of the audience in your presentation. It also works best to give a reality check. How do you ask?
Simple, when you state figures, you give them a clear picture of the situation.
An example of this is the use of statistics used by Randy Palisoc in his Ted talk "Math isn't hard, it's a language."
26%..Thats is the percentage of US 12 graders who are proficient in math
Find the full video of the same below.
Famous 10-Minute Presentations
1. bill gates.
We might have all heard about Bill Gates and his talks or speeches on Climate Change. But this presentation was a little different.
Here, Bill Gates goes on to explain how teachers have not been receiving sufficient feedback which could've led to drastic changes in their teaching patterns.
He explains the wide disparity in feedback given to teachers through charts , thus providing a way to easily compare and evaluate one's country's performance to that of others.
His bidding statement ends on a positive note as it is filled with optimism. He says,
I am excited about the opportunity to give all our teachers the support they want and deserve. I hope you are too.
2. Vishaan Chakrabarti
Renowned Architect Vishaan Chakrabarti gives an insight into the need for sustainable housing to provide a roof over the head of additional 3 billion people who are expected to be born by 2100.
The presentation is particularly interesting for the way in which he has used the visuals and animations . The language is kept simple which makes it easy to understand even if you have no degree in architecture.
Topics for 10-minute presentations
Presentation topics for college students.
Population explosion
The increasing gap between Rich and Poor
Virtual money as the next evolution in monetary exchange
Diversification and blending of cultures
Change in seeking entertainment post-pandemic
Data is the new oil
Are we prepared for the next pandemic?
Electric Vehicles: Future of Transportation
E-learning and the shift in the education system
Veganism and sustainability
Evolution of the fashion industry in the metaverse
Legalization of cryptocurrencies
Need for immediate action toward climate change
Do your degrees define your success in life?
Evolution in careers across the years
Presentation Topics for Interviews
Overcoming fears can lead to success
Diversification in the workplace and its impact on better decision making
Right to work is a fundamental right
Can a few jobs permanently start working from home?
Women as leaders
The rise in startup culture
The increasing threat of data breach
Influencer marketing and its advantages
Employee motivation and its relation to monetary rewards
Should employees be paid for working overtime
Paternal leave and its benefits
Building skills is more important than degrees
The efficiency of a 4 day work week
Benefits of going paperless to the organizations
Funny 10-minute presentation topics
11 ways to order a pizza
Why you don't need success
Why be excellent when you can be mediocre?
World's worst Disaster: Crocs Heels
Evolution of Dance: from Bellydance to TikTok dance
Being an Adult: The Most challenging task
Struggles of Being a Planned Child
Alcohol fixes relationships
How autocorrect ruins your life
LOL: Only Socially Acceptable way to Avoid laughing
If only I had the life I do on My Instagram
5 easy ways to make it out of the friendzone
3 Totally useless professions
6 ways to do absolutely nothing
The Rise of Family Whatsapp Groups
You can also find more speech topics depending on the type of your speech. Check out Demonstrative Speech Topics , Informative Speech Topics , and Persuasive Speech Topics on our website to get some inspiration for your speech.
10-Minute presentation sample
Presentation on Sustainable Fashion
I want you to imagine the amount of water you drink in a day. Now imagine and tell me if you can do the math, how much water would you have consumed in 3 years?
Let me help you.
2720 liters of water.
Now how would you feel if I tell you that this also equal to the amount of water that went into making the t-shirt you quite stunningly adorn right now?
*Imitates mind being blown*
With a 4-fold increase in the production of clothes over the last 20 years, we cannot even imagine the extent to which it has penetrated the pollution index across the world. Every year, fast fashion brands release several micro collections against the ideal 2. So if you ever wondered how the store has a very different collection every time you step into H&M or Zara, you know now. In fact, In the US per person, approximately 35 kgs of textile waste are generated every year.
If this wasn't enough, the extent of water pollution caused by Fast fashion is beyond imaginable. 22,000 toxic waste is released into rivers by tanneries in Bangladesh,
Every. Single. Day.
So, what is the most immediate action that you can take to switch to more sustainable styling?
I am going to introduce a mantra that has worked wonders for me when I felt overwhelmed about switching to sustainable fashion. The 4 Rs and No it isn't Reduce, Reuse, Recycle.
The 4 Rs for sustainable fashion are
Reduce your consumption of clothes. Has it ever happened that you end up buying a shirt only to realize you don't a perfect pair of pants to wear with it? Or bought something that you found super cute but never touched once you got home? It's okay! Don't feel guilty, I have done that too.
But that can be avoided. A simple method is to ask yourself "Do I need this Now?" and "Will I be able to use it in the long run?" The answer to the second question will immediately direct you away from fast fashion brands that offer cheap quality clothing at a very affordable rate.
If the clothes you own can be repaired in any way, it is better to do that than jump on to buy a new one. There were many times when I repaired or redesigned my outfits. For example. this one time when I slipped in my yard and tore my jeans a little from the knee area. Guess the ground was desperate for me to own another pair of ripped jeans and so I did exactly that. The other time a friend of mine, an amazing artist got some splashes of paint on her pants, Any guess what we did with those pants?
Exactly! Splashed more paint over it. Now I know it may sound bizarre but that was a time when that was in trend.
The third option is to Resell your stuff or give it to someone else.
This is where our popular thrift stores come into the picture. You've got a piece of clothing that you are never going to wear? Why let it take up the space in your closet when you can easily make money out of it and get rid of it at the same time. But if you are more altruistic, you can even consider donating your not-so-frequently used clothes to those who need them. And I know for a fact that every brown person sitting here is a pro at both lending and receiving hand-me-downs.
Lastly and the most important of all is, to rethink your consumption of fashion. It is 2022. Some brands have dedicated their entire efforts to providing you with sustainable alternatives. You can choose to buy consciously.
For instance, Adidas's future craft loop edition shoes are one such example of big brands trying to do their part in this battle of saving our planet from our species. Further, there are brands like Baggit that use vegan leather for all their products.
Then there are completely sustainable brands like Eco India that use the clothes thrown into landfills to make fashion statements that are both iconic as well as sustainable.
While I can talk about this for as long as my voice doesn't give in, I guess I should cut it short.
Reduce, Repair, Resell and Rethink what you can do to make the change towards a healthier fashion choice. After all the industry thrives upon you and your impulsiveness, try not to give in to it.
So the idea is simple. Maintain your style but not at the cost of the planet.
Final Thoughts
Presentations are an effective mode of presenting your topic with creativity.
10-minute presentations however come with a restriction on time which makes it important to focus on crunching the information you plan to add and thus keeping it short.
The use of visuals can be effective in carrying out successful presentations, be it PPTs or props.
Sharing personal experiences, humor, or any other element that makes your presentation stand out would enhance your presentation and make it easier for the audience to recall the information shared by you.
Lastly, there is no right or wrong way of presenting.
The only way we know is to enjoy your presentation just as much as you would want the audience to enjoy listening to it.
If you feel like you need more personalized guidance on carrying out your presentation in a more effective and confident manner, Check out Frantically Speaking .
We will be more than happy to help you!
Enroll in our transformative 1:1 Coaching Program
Schedule a call with our expert communication coach to know if this program would be the right fit for you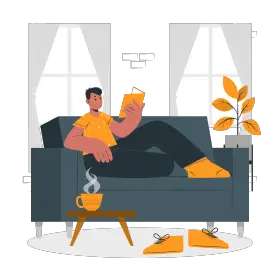 Public Speaking For Building Your Business Brand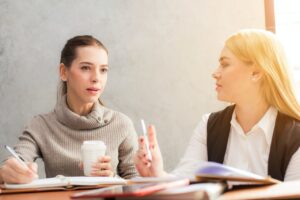 Applying The Minto Pyramid for Business Communication
75 All-Rounder Questions For Getting To Know Someone
Get our latest tips and tricks in your inbox always
Copyright © 2023 Frantically Speaking All rights reserved
Kindly drop your contact details so that we can arrange call back
Select Country Afghanistan Albania Algeria AmericanSamoa Andorra Angola Anguilla Antigua and Barbuda Argentina Armenia Aruba Australia Austria Azerbaijan Bahamas Bahrain Bangladesh Barbados Belarus Belgium Belize Benin Bermuda Bhutan Bosnia and Herzegovina Botswana Brazil British Indian Ocean Territory Bulgaria Burkina Faso Burundi Cambodia Cameroon Canada Cape Verde Cayman Islands Central African Republic Chad Chile China Christmas Island Colombia Comoros Congo Cook Islands Costa Rica Croatia Cuba Cyprus Czech Republic Denmark Djibouti Dominica Dominican Republic Ecuador Egypt El Salvador Equatorial Guinea Eritrea Estonia Ethiopia Faroe Islands Fiji Finland France French Guiana French Polynesia Gabon Gambia Georgia Germany Ghana Gibraltar Greece Greenland Grenada Guadeloupe Guam Guatemala Guinea Guinea-Bissau Guyana Haiti Honduras Hungary Iceland India Indonesia Iraq Ireland Israel Italy Jamaica Japan Jordan Kazakhstan Kenya Kiribati Kuwait Kyrgyzstan Latvia Lebanon Lesotho Liberia Liechtenstein Lithuania Luxembourg Madagascar Malawi Malaysia Maldives Mali Malta Marshall Islands Martinique Mauritania Mauritius Mayotte Mexico Monaco Mongolia Montenegro Montserrat Morocco Myanmar Namibia Nauru Nepal Netherlands Netherlands Antilles New Caledonia New Zealand Nicaragua Niger Nigeria Niue Norfolk Island Northern Mariana Islands Norway Oman Pakistan Palau Panama Papua New Guinea Paraguay Peru Philippines Poland Portugal Puerto Rico Qatar Romania Rwanda Samoa San Marino Saudi Arabia Senegal Serbia Seychelles Sierra Leone Singapore Slovakia Slovenia Solomon Islands South Africa South Georgia and the South Sandwich Islands Spain Sri Lanka Sudan Suriname Swaziland Sweden Switzerland Tajikistan Thailand Togo Tokelau Tonga Trinidad and Tobago Tunisia Turkey Turkmenistan Turks and Caicos Islands Tuvalu Uganda Ukraine United Arab Emirates United Kingdom United States Uruguay Uzbekistan Vanuatu Wallis and Futuna Yemen Zambia Zimbabwe land Islands Antarctica Bolivia, Plurinational State of Brunei Darussalam Cocos (Keeling) Islands Congo, The Democratic Republic of the Cote d'Ivoire Falkland Islands (Malvinas) Guernsey Holy See (Vatican City State) Hong Kong Iran, Islamic Republic of Isle of Man Jersey Korea, Democratic People's Republic of Korea, Republic of Lao People's Democratic Republic Libyan Arab Jamahiriya Macao Macedonia, The Former Yugoslav Republic of Micronesia, Federated States of Moldova, Republic of Mozambique Palestinian Territory, Occupied Pitcairn Réunion Russia Saint Barthélemy Saint Helena, Ascension and Tristan Da Cunha Saint Kitts and Nevis Saint Lucia Saint Martin Saint Pierre and Miquelon Saint Vincent and the Grenadines Sao Tome and Principe Somalia Svalbard and Jan Mayen Syrian Arab Republic Taiwan, Province of China Tanzania, United Republic of Timor-Leste Venezuela, Bolivarian Republic of Viet Nam Virgin Islands, British Virgin Islands, U.S.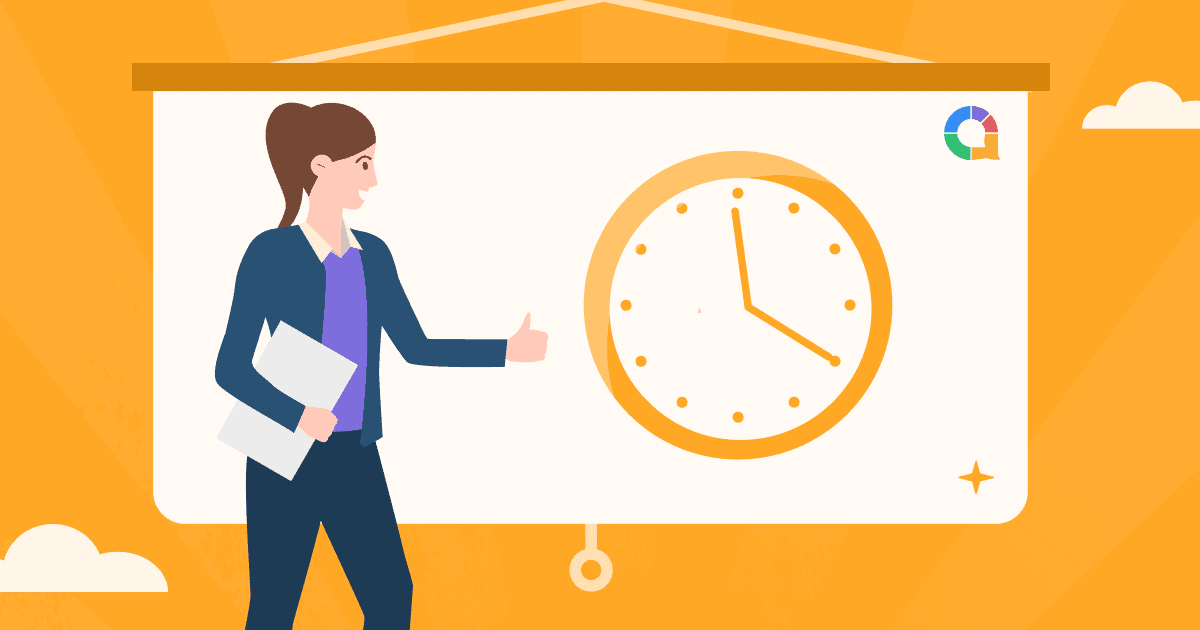 10-Minute Presentation Topics | 50 Unique Ideas in 2024
Lawrence Haywood • 27 Oct 2023 • 10 min read
For 10 minutes, what can you really do? A shower? A power nap? An entire presentation?
You might already be sweating at the idea of that last one. Cramming an entire presentation into 10 minutes is tough, but doing it without even knowing what to talk about is even tougher. So let's check out 10-minute presentation topics
No matter where you've been challenged to give a 10-minute presentation, we've got your back. Check out the ideal presentation structure below and over fifty 10-minute presentation topics, you can use for your big (actually, pretty small) speech. So, let's check out the best 50 10-minute presentation topics!
Table of Contents
The 10-Minute Presentation Structure
Topics for College Students
Topics for Interviews
Relatable Topics
Interesting Topics
Controversial Topics
Frequently Asked Questions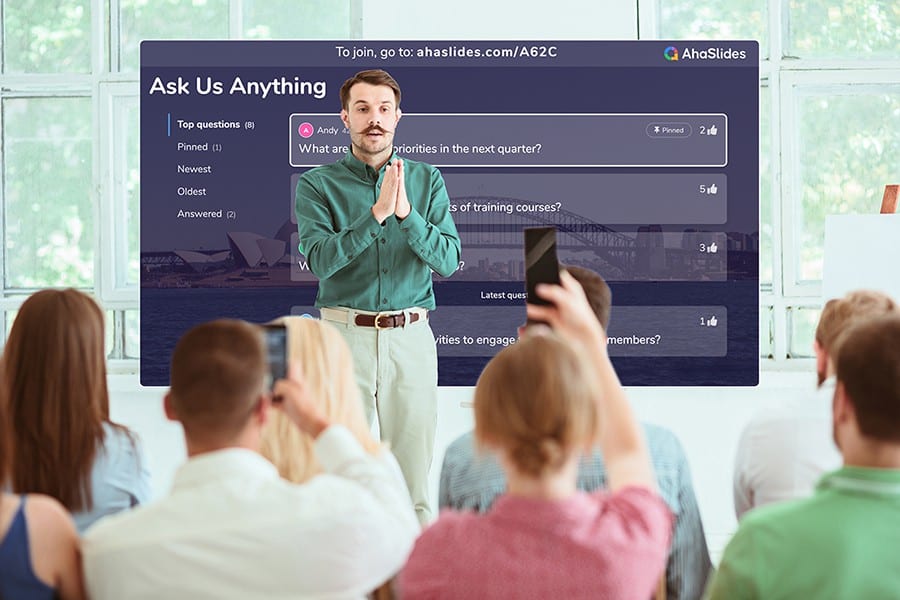 Start in seconds.
Get free 10-minute presentation topics and templates. Sign up for free and take what you want from the template library!
Tips from AhaSlides – 10-minute presentation topics
Types of Presentation
Product presentation
Business presentation
The 10-Minute Presentation Topics Structure
As you might imagine, the hardest part of a 10-minute presentation is actually sticking to 10 minutes. None of your audience, organisers or fellow speakers will be pleased if your speech starts running over, but it's hard to know how not to.
You might be tempted to cram as much information as possible, but doing so is just going to make for an overbearing presentation. Especially for this type of presentation , knowing what to leave out is as much of a skill as knowing what to put in, so try and follow the sample below for a perfectly structured presentation.
Introduction (1 slide) – Start your presentation with a quick question, fact or story relayed in a maximum of 2 minutes.
Body (3 slides) – Get into the nitty gritty of your talk with 3 slides. Audiences struggle to take home more than three ideas, so spacing all three out over the course of 6 or 7 minutes can be very effective.
Conclusion (1 slide) – End it all with a quick sum up of your 3 main points. You should be able to do this in 1 minute.
This 10-minute presentation example format contains a fairly conservative 5 slides, based on the famous 10-20-30 rule of presentations. In that rule, an ideal presentation is 10 slides in 20 minutes, meaning a 10-minute presentation would only require 5 slides.
10 Ideas for College Students – 10-Minute Presentation Topics
A 10-minute presentation is all you need as a college student to show your knowledge and forward-thinking values. So let's check out few 10-minute presentation topics!
They're also great practice for presentations you might be making in the future. If you feel comfortable within 10 minutes, chances are that you'll be alright in the future, too.
How to work alongside AI – Artificial intelligence is making huge steps forward daily. We'll soon be in a different world, so how are you, the worker of the future, going to deal with it? This is a super interesting topic and one that's very relevant for your classmates.
Fighting the climate catastrophe – The issue of our age. What is it doing to us and how do we solve it?
Portable homes – The portable home movement is on the way to revolutionising the way we live. What's good and bad about having a house you can move around and what does your ideal one look like?
The thrift life – How to save money on clothes, along with the pros and cons of throwaway fashion for youngsters.
The future of streaming platforms – Why is TV on demand so great and why is it not universal? Or is it stealing too much of our free time?
What happened to newspapers? – Newspapers are probably ancient technology to college students like you. A deep dive into history will reveal what they were and why they're on their way out of print.
The evolution of the mobile phone – Has any device in history advanced as quickly as mobile phones have? There's so much to talk about in this 10-minute presentation topic.
The life and times of your hero – A great chance to show your love for someone who inspires you the most. This can be within or outside of your college subject.
My permaculture future – If you're looking for a greener existence in your future, try explaining to your classmates about the advantages and logistics of having a permaculture garden.
E-waste – We dump out so much electrical waste these days. Where does it all go and what happens to it?
10 Interview Presentation Ideas – 10-Minute Presentation Topics
More and more nowadays, recruiters are turning to quick-fire presentation as a means of testing a candidate's skill and confidence in presenting something.
But, it's more than that. Recruiters also want to learn about you as a person. They want to know what interests you, what makes you tick and what has changed your life in a profound way.
If you can nail any of these presentation topics in your interview, you'll be starting next Monday!
Someone who inspires you – Pick a hero and talk about their background, their achievements, what you've learned from them and how it's shaped you as a person.
The most eye-opening place you've ever been – A travelling experience or holiday that blew your mind. This might not necessarily be your favourite ever abroad experience, but it was one that made you realise something you had not thought about before.
An imagined problem – Set out a hypothetical problem at the company you're applying for. Show the recruiters the steps you would take to eradicate that problem for good.
Something you're proud of – We've all got achievements we're proud of, and they do not necessarily work achievements. A quick 10-minute presentation on something you've done or made that has made you proud can reveal a lot of good stuff about you as a person.
The future of your field – Make some interesting, bold predictions about where you think the industry is heading in the upcoming years. Do research, get stats to back up your claims, and avoid being condescending.
A workflow you've fixed – Untidy workflows are rampant in many workplaces. If you've had a hand in turning something inefficient into a well-oiled machine, make a presentation about it!
A book you'd love to write – Assuming you were a top-class wordsmith, what's the one topic you'd love to write a book about? Would it be fiction or non-fiction? What would the plot be? Who are the characters?
Your favourite work culture – Choose the job with the best work culture in terms of office atmosphere, rules, after-work activities and trips away. Explain what was so great about it; it might give your potential new boss a few ideas!
Pet peeves in the workplace – If you fancy yourself as a bit of a comedian, listing out the things that grind your gears in the office could be a good laugh and a nice bit of observational comedy for your recruiters. Make sure it's actually funny though, as listening to a candidate moan for 10 minutes is not normally something that leads to recruitment.
The good and bad of remote working – Surely every office worker in the world has experience of remote working. Pry open your own experiences and discuss whether or not they've been for the better or for, the worse.
10 Relatable 10-Minute Presentation Topics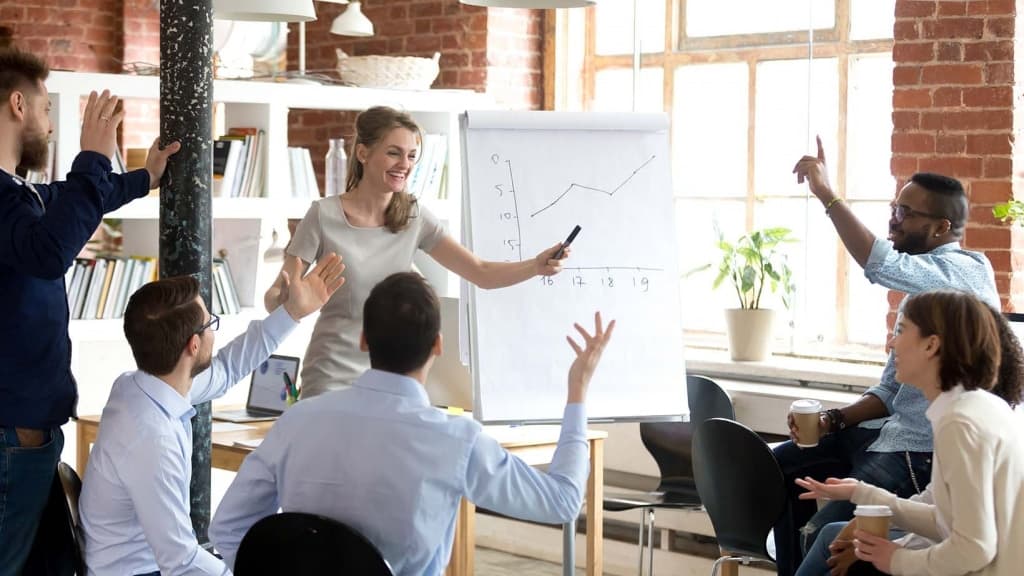 People love stuffs they can relate to their own experiences. It's the reason why your presentation on the problems of the post office was a hit, but your one on the use of thermoplongeurs and suspension compression on modern fatigue carousels was an absolute travesty.
Keeping topics nicely open and accessible for everyone is a great way to get a good reaction. Do you need some topics for presentation that participants can get involved in quickly? Check out these fun presentation topics ideas as below…
The best Disney princess – The best interesting presentation topics! Everyone's got their favourite; who's the one that gives you the most hope for generations of strong, independent girls?
The greatest language ever – Maybe it's the language that sounds the sexiest, looks the sexiest or the one that just works the best.
Coffee vs tea – Most people have a preference, but very few have the numbers to back it up. Do some scientific research into what's better between coffee and tea and why.
Stand-up – You may not initially think it, but a stand-up comedy performance is definitely a presentation of sorts. 10 minutes is a great time window for some witty observations that make everyone laugh.
Reasons for procrastination – List out all the things that keep you from doing what you're supposed to be doing. Remember to tell some stories in this – chances are that almost all of your audience will be able to relate.
Is social distancing for life? Introverts, assemble. Or actually, don't. Should we keep social distancing an opt-in, opt-out kind of thing?
Paper books vs ebooks – This one is all about physical touch and nostalgia against modern convenience. It's a fight for our age.
Identity of the decades – We all know the distinction between the 70s, 80s and 90s, but what were the unique cultural points of the 2000s and 2010s? Will we see later or will they just never get their own identities?
Pluto's a planet – Believe it or not, there are a surprising number of Pluto aficionados out there. Talking about how Pluto's a planet could really get them on your side, and they're a powerful bunch.
Observational comedy – A dive into the most relatable of relatable short presentation topics. What makes observational comedy so relatable?
10 Interesting 10-Minute Presentation Topics
This one is the exact opposite of 'relatable topics'. These short presentation topics are all about super interesting scientific phenomena that a lot of people don't know about.
You don't have to be relatable when you can be fascinating!
Crown shyness – A presentation that explores the phenomenon of the crowns of trees that grow in such a way as not to touch each other.
Sailing stones – There are rocks that can sail across the floor of Death Valley, but what causes it?
Bioluminescence – Dive into what makes certain animals and plants light up the night using just their bodies. Include heaps of pictures in this one, it's a glorious sight!
What happened to Venus? – Venus and Earth came into existence at the same time, made of the same stuff. Yet, Venus is a real hellscape of a planet – so what happened?
Music therapy in Alzheimer's treatment – Music is so effective in treating Alzheimer's disease. Take a dive into the interesting reason why that is.
What the hell is slime mould? – An exploration of the mould made up of single cells that can solve mazes when those cells combine forces.
All about Havana Syndrome – The mysterious illness that struck the US embassy in Cuba – where did it come from and what did it do?
The origins of Stonehenge – How did people 5000 years ago drag boulders from the Welsh highlands to lowland England? Also, why did they even decide to build Stonehenge?
Intuition – Gut feeling, sixth sense; whatever you want to call it, scientists don't really know what it is.
Deja vu – We all know the feeling, but how does it work? Why do we feel deja vu?
10 Controversial 10-Minute Presentation Topics
Check out some controversial 10-minute presentation topics. Not only are social topics for presentation, but these are also ideal topics for presentation for students in class as they can make positive debates in the learning environment.
Cryptocurrency: good or bad? – It resurfaces in the news every few months, so everyone's got an opinion, but we often only hear one side of the cryptocoin and not the other. In this 10-minute presentation, you can introduce the good and bad of crypto.
Should we ban Black Friday? – Mass consumerism and mass tramplings at store entrances – has Black Friday gone too far? Some will say it's not gone far enough.
Minimalism – A new way to live that's the opposite of everything Black Friday represents. How does it work and why should you try it?
The best stuff for your health – Another one about which everyone's got something to say. Do the research and give the facts.
Disney whitewashing – This one's definitely a controversial topic. It could be a quick exploration of how Disney seemingly chooses and alters skin tones depending on the story being told.
Time to eat some bugs – As the world will soon have to move away from meat, what are we going to replace it with? Hope your audience likes cricket sundaes!
Free speech – Is free speech something we still have? Are you having it right now while you give this presentation? That's a pretty easy one to answer.
Gun laws around the world – See how the world's most gunned-up country compares to other countries in terms of weapons available and its ramifications.
1 million vs 1 billion – The difference between $1,000,000 and $1,000,000,000 is much bigger than you think. There are so many ways to highlight the enormous wealth gap in a 10-minute presentation.
Military spending – We could solve all world issues in a flash if every country dissolved its military and used its funds for good. Is it feasible?
Bonus Topics: Vox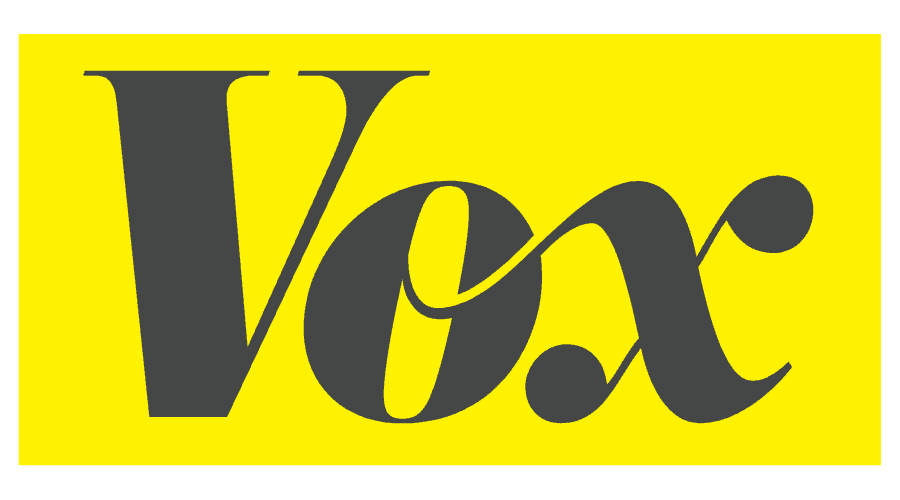 Looking for unique topics for presentation? Being your great idea source, Vox is an American online magazine with a real knack for making insightful video essays on interesting topics you may never have thought about. They were the guys behind the ' Explained ' series on Netflix, and they've also got their own YouTube channel full of topics.
The videos vary in length, but you can choose any of these to present if you feel like it's interesting enough for your crowd. They are not only the best topics for presentation in college but also unique topics for presentation in office. Contract or expand the information in the video to 10 minutes and make sure you can present it comfortably.
Some of Vox's videos include trendy topics for presentation…
How music on TikTok goes viral.
London's super basements.
The AI behind creating art on demand.
The end of oil.
The rise of K-pop.
Why diets fail.
Many, many more…
Wrapping Up
10 minutes is, categorically, not a long time , so yes, 10-minute presentation topics can be difficult! Okay, it's a long time to spend on your turn on the karaoke machine, but it's not a long time for a presentation. But those also can be the best ideas for video presentations!
Above is your choice of 10-minute presentation topics!
Nailing yours starts with the right topic. Any of the 50 unique ones above would be a great way to kick off a 10-minute presentation (or even a 5-minute presentation ).
Once you have your topic, you'll want to craft the structure of your 10-minute talk and the content. Check out our presentation tips to keep your presentation fun and watertight.
Got a question? We've got answers.
3 magic ingredients of Amazing Presentations?
How do you present for 15 minutes, is a 10-minute presentation long.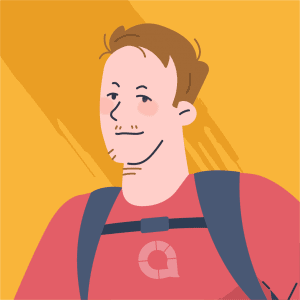 Lawrence Haywood
Former ESL teacher and quiz master converted to the wild slide. Now a content creator, traveller, musician and big time slider preaching the good word of interactivity.
More from AhaSlides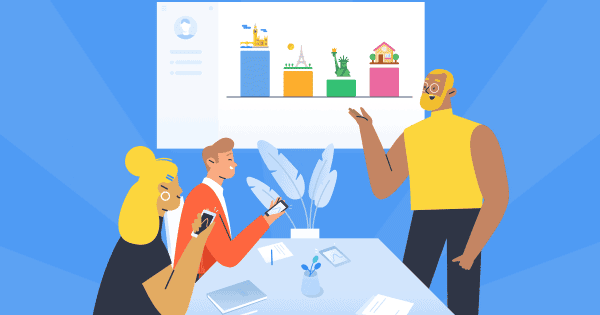 How to make Video Presentation in 10 minutes
You better prepare a video presentation..
Are you looking to create a compelling video presentation? With the rise of online video consumption, it's no wonder that more and more companies are turning to video presentations to engage their audience. In fact, the number of digital video viewers worldwide is expected to reach 3.5 billion. And according to a report by Hubspot Research , people are watching an average of 17 hours of online videos per week in 2023.
In this article, we'll explain what a video presentation is and how it can benefit your business. We'll also provide a step-by-step guide on how to create high-quality video presentations in just 10 minutes. So whether you're new to video presentations or a seasoned pro, read on to learn how to take your presentations to the next level.
4 Reasons Why Video Presentation Is Effective
‍ Video presentations offer a number of advantages over traditional content formats. Not only are they more engaging and visually appealing, but they also provide:
1. Better accessibility: With tools like captions and subtitles, you can make your content accessible to people with disabilities or language barriers. This is especially important in diverse workplaces where clear communication is essential.
2. More interactivity: With features like quizzes, clickable regions, and annotations, you can engage your audience and provide a more dynamic learning experience. This can help break up the monotony of traditional content formats and keep your viewers engaged.
3. Time-efficiency: By breaking down complex information into smaller, more digestible chunks, you can help your audience process and retain information more easily.
4. Better persuasiveness: With the use of audio-visual design and storytelling techniques, video presentations can be more persuasive than traditional content formats.
Overall, video presentations offer a number of benefits that make them an ideal choice for businesses looking to engage their audience and communicate their message effectively.
How to make video presentation?
Now, we understand that video presentation is effective, but still worried that it's hard to produce? Don't worry. We now have an AI tool. If you use these, you can fill them out quickly. This is the most important content in this article.   First Step with Tome : AI Presentation Document Generator Creating a video presentation has never been easier thanks to the power of AI. With tools like Tome AI, you can generate a high-quality video presentation in just minutes. Simply enter your text and click the "generate" button — the AI will take care of the rest.
But that's not all — you can also choose from a variety of templates and add your own images, videos, and even 3D graphics. And with Tome AI's automatic script generation, you'll have a polished presentation ready to go in no time.
How does it work? When you submit your text, the AI analyzes the content to recognize and interpret the elements of the slide. It automatically picks out title levels, bullet points, and images, giving you a range of options to choose from. So why wait? Start creating your video presentation today with Tome AI.
Last Step with Deepbrain AI : AI Video Generator
Now, you can free trial. Start by choosing a video maker and selecting a template that fits your topic. Or, if you prefer, you can design your own video from scratch.
Using a video template can save you time and allow you to focus on the content of your presentation. For example, with AI Studios, you can choose a template from the 'Templates' section of your dashboard and start creating your video in just a few clicks.
And remember that script you generated with Tome.ai? Simply paste it into the video canvas slide by slide. AI Studios will analyze the text and transform it into a text-to-speech voiceover in seconds. No need to record a separate voiceover or hire a voice actor!
With these tools at your disposal, creating a high-quality video presentation has never been easier.
Why I like Tome and DeepBrain AI
Tome : Create stunning video presentations in just 10 minutes with Tome — a powerful storytelling tool that's incredibly easy to use. With Tome, you can quickly combine live web content with interactive elements like 3D prototypes and embeds from tools like Figma. This allows you to shape your narrative in the best way possible. The result? A polished, well-designed presentation that's ready to share.
Deepbrain AI : Transform your presentations into engaging videos with Deepbrain AI's PPT to Video Converter. This essential tool is a must-have for anyone creating videos. At AI Studios, you'll find a collaborative and supportive environment where individuals and teams can work together to solve complex problems and create innovative solutions. Discover the power of Deepbrain AI and AI Studios today.
Create AI videos in minutes
15 Best Video Templates with AI Spokesperson
Say goodbye to the lengthy and tedious video production process, and hello to easy, AI-powered video creation with AI STUDIOS.
Your Own News - How to use news generator
How do you create news? News is no longer just made by broadcasters. Individuals can also create news as much as they want.
How to Make Money from Affiliate Program
DeepBrain AI Affiliate Program provides you with the opportunity to earn income by referring users to the AI Studios platform.
Let's Stay Connected
Our team is ready to support you on your virtual human journey. Click below to reach out and someone will be in contact shortly.
The 10-minute presentation
Ten minutes is more than enough time in which to give a compelling and effective presentation.
A lot of detailed information can be presented in ten minutes without the presentation dragging on and losing the audience's attention. Structuring the presentation correctly is still vitally important. No one likes to be waffled at.
A basic four-section structure for your 10-minute presentation could be something like this:
1. Introduction. Tell the audience a little about yourself, briefly, and perhaps include a slide with your name and job title on as you do so.
It is also important to grab the audience's attention during your introduction. Tell them an interesting story, or a joke, or quote some research with relevant findings.
2. With ten minutes to fill it is possible to make several main points, supported by slides or visual aids, and reinforced with details to form a compelling argument or overview of the subject matter.
Succinctly run through the points you intend to make, simplifying them to suit the audience and enable them to understand without difficulty. Trying to give too much information will overload and confuse the audience. Instead, cover a few main points well and thoroughly explain anything that might be hard to understand.
3. Use the 'rule of three' to explain your points. This is a memorable structure for delivering information in blocks of three items. For example, you might consider illustrating your presentation with three case studies from the real world, or three practical examples of your argument in action.
4. Finish with something that suitably rounds off your presentation. Due to the recency effect, the end of your presentation is likely to be one of the most memorable parts for most people in the audience. Make it count with a sales call-to-action, or details of a future opportunity, a web address for further contact, or even just a final summary of your points.
Don't try to learn your presentation word-for-word
A lot of words can be said in ten minutes. Learning the entire presentation off by heart is difficult and time consuming. Instead, aim to learn the outline and key facts of each point you wish to make, and work out cues to remind yourself when to change slides.
Write out reminders on cue cards to prompt your memory, but don't try to read your presentation entirely from paper. With practice, it will become easier to speak continuously for ten minutes without having to refer to your cue cards too often. The presentation will also flow far more smoothly.
Try to tell a story
Ten minutes can seem like a long time, and it is easy to lose the thread of your presentation. To avoid this, try to imagine your presentation as a story. All stories have a beginning, middle and end, and this can be used to keep your presentation coherent and focused. What story are you trying to tell the audience? Try to remember this if you start to go off-topic during the presentation.
Focus on the whole audience
It is often tempting to pick out an individual member of the audience and give the presentation as if you were speaking only to him or her. This can be effective over a short time, but over ten minutes, it would be hard to maintain. Instead, spread your eye contact across the whole audience, looking at different people periodically. No one likes to be stared at, but making eye contact is important.
Similarly, if you feel nervous during the presentation don't drop your eyes to look down at your lectern or, even worse, the floor. Instead, take a breath, smile, pause momentarily if you need to, and continue.
Recommended Pages
I have been given a presentation to make within 10minutes. The question is "Explaining briefly what I understand OPEN Center Hydraulic System And Highlighting Its Advantages And Disadvantages over other Hydraulic systems". I need some Ideas from you people with experience on how to go about this because I don't know how to use a Power Point. It is my Last interview Question. Help!!
I need to provide a presentation on creative ways to develop walking and biking paths in our community.
I have to do a presentation on an attorneys point of view from a shooting.
All Templates
Persuasive Speech Topics
Informative
Architecture
Celebration
Educational
Engineering
Food and Drink
Subtle Waves Template
Business world map
Filmstrip with Countdown
Blue Bubbles
Corporate 2
Vector flowers template
Editable PowerPoint newspapers
Hands Template
Red blood cells slide
Circles Template on white
Maps of America
Light Streaks Business Template
Zen stones template
Heartbeat Template
Web icons template
How to make a great presentation
Stressed about an upcoming presentation? These talks are full of helpful tips on how to get up in front of an audience and make a lasting impression.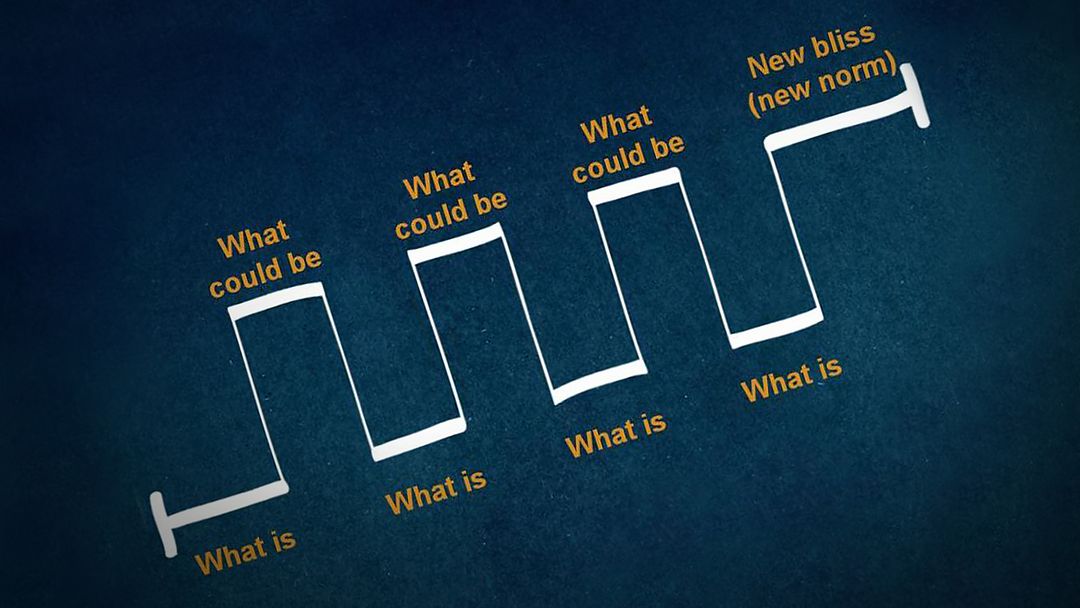 The secret structure of great talks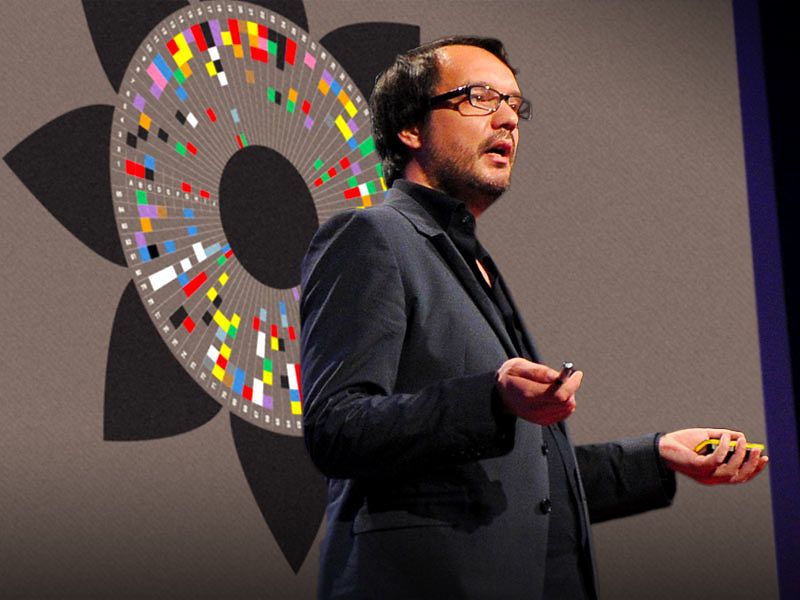 The beauty of data visualization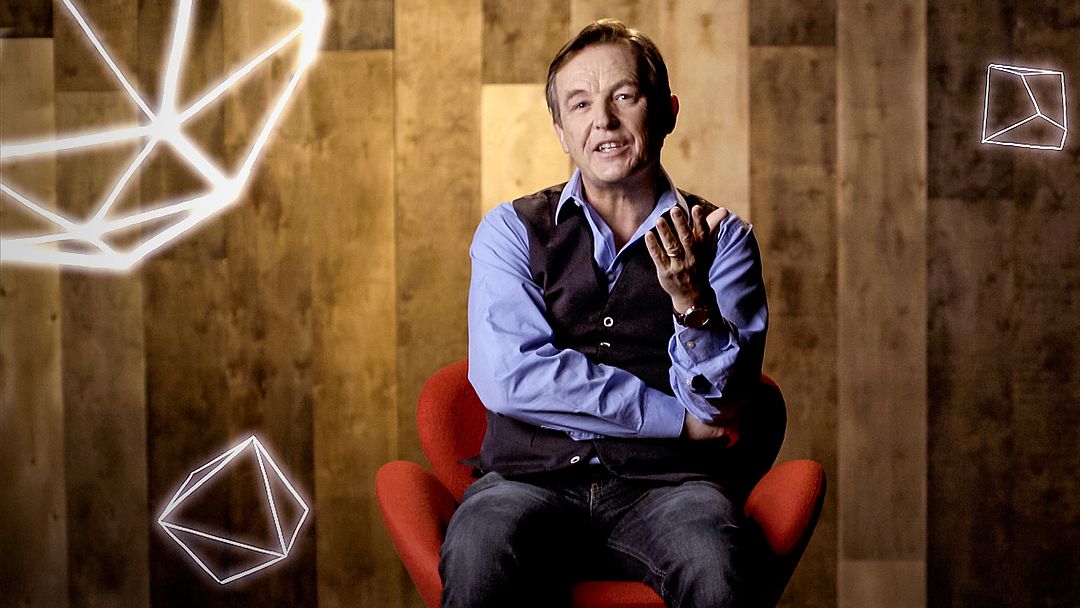 TED's secret to great public speaking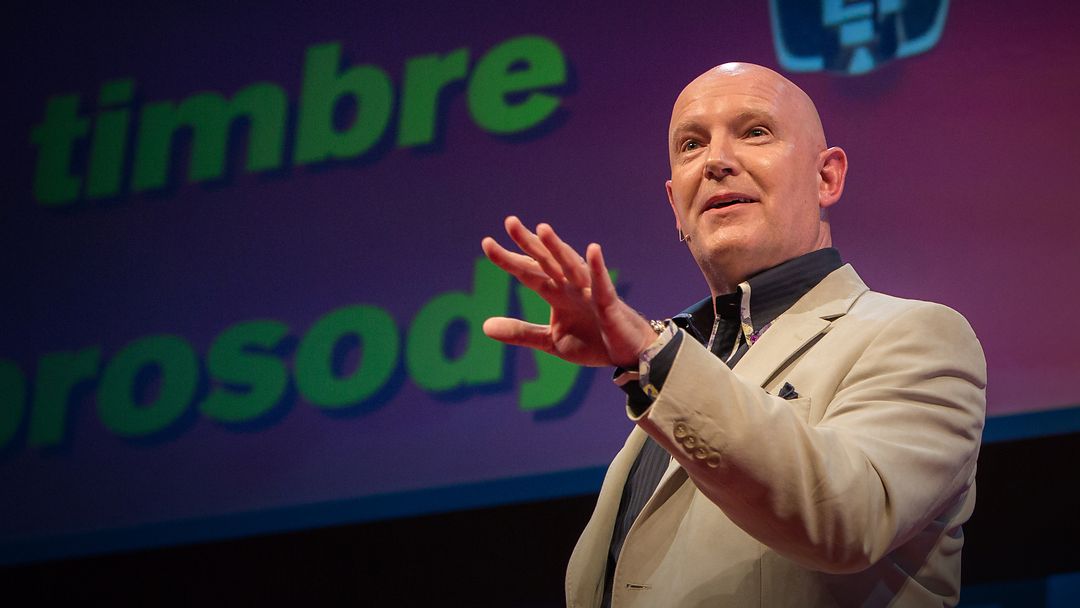 How to speak so that people want to listen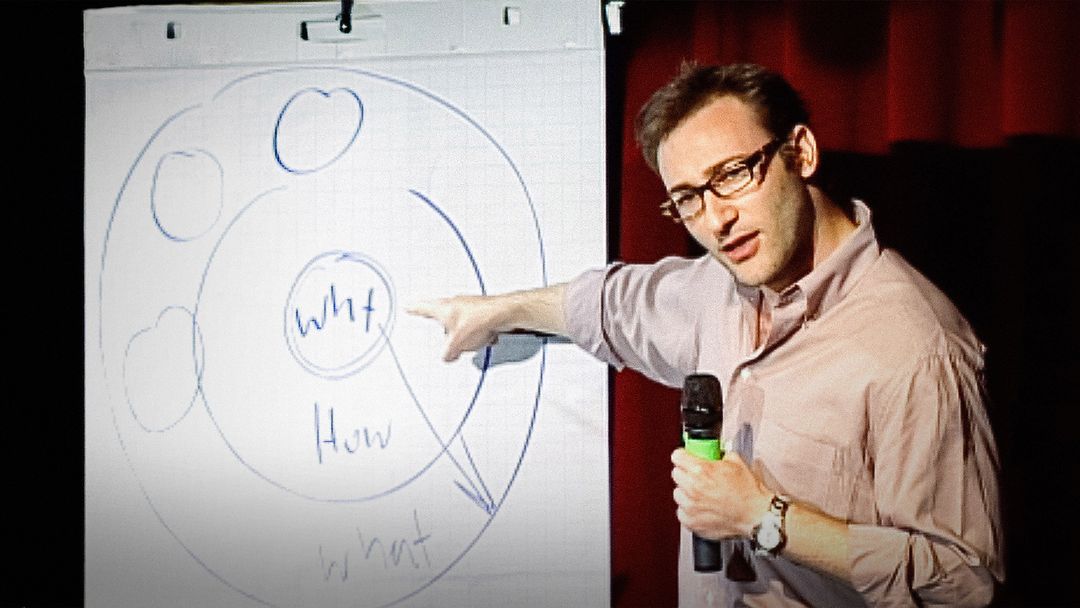 How great leaders inspire action
Create a presentation Article
Save Article
Design Article
Share and collaborate Article
Give a presentation Article
Set up your mobile apps Article
Learn more Article
Create a presentation
Create a presentation in PowerPoint
Create presentations from scratch or start with a professionally designed, fully customizable template from Microsoft Create .
Open PowerPoint.
In the left pane, select New .
Select an option:
To create a presentation from scratch, select Blank Presentation .
To use a prepared design, select one of the templates.
To see tips for using PowerPoint, select Take a Tour , and then select Create , .
Add a slide
In the thumbnails on the left pane, select the slide you want your new slide to follow.
In the  Home tab, in the  Slides  section, select  New Slide .
In the Slides section, select Layout , and then select the layout you want from the menu.
Add and format text
Place the cursor inside a text box, and then type something.
Select the text, and then select one or more options from the Font section of the Home tab, such as  Font , Increase Font Size , Decrease Font Size ,  Bold , Italic , Underline , etc.
To create bulleted or numbered lists, select the text, and then select Bullets or Numbering .
Add a picture, shape, and more
Go to the  Insert  tab.
To add a picture:
In the Images section, select Pictures .
In the Insert Picture From menu, select the source you want.
Browse for the picture you want, select it, and then select Insert .
To add illustrations:
In the Illustrations section, select Shapes , Icons , 3D Models ,  SmartArt , or Chart .
In the dialog box that opens when you click one of the illustration types, select the item you want and follow the prompts to insert it.
Need more help?
Want more options.
Explore subscription benefits, browse training courses, learn how to secure your device, and more.
Microsoft 365 subscription benefits
Microsoft 365 training
Microsoft security
Accessibility center
Communities help you ask and answer questions, give feedback, and hear from experts with rich knowledge.
Ask the Microsoft Community
Microsoft Tech Community
Windows Insiders
Microsoft 365 Insiders
Find solutions to common problems or get help from a support agent.
Online support
Was this information helpful?
Thank you for your feedback.

Program Design
Peer Mentors
Excelling in Graduate School
Oral Communication
Written communication
About Climb
Creating a 10-15 Minute Scientific Presentation
In the course of your career as a scientist, you will be asked to give brief presentations -- to colleagues, lab groups, and in other venues. We have put together a series of short videos to help you organize and deliver a crisp 10-15 minute scientific presentation.
First is a two part set of videos that walks you through organizing a presentation.
Part 1 - Creating an Introduction for a 10-15 Minute Scientfic Presentation
Part 2 - Creating the Body of a 10-15 Minute Presentation: Design/Methods; Data Results, Conclusions
Two additional videos should prove useful:
Designing PowerPoint Slides for a Scientific Presentation walks you through the key principles in designing powerful, easy to read slides.
Delivering a Presentation provides tips and approaches to help you put your best foot forward when you stand up in front of a group.
Other resources include:

Quick Links
Northwestern bioscience programs.
Biomedical Engineering (BME)
Chemical and Biological Engineering (ChBE)
Driskill Graduate Program in the Life Sciences (DGP)
Interdepartmental Biological Sciences (IBiS)
Northwestern University Interdepartmental Neuroscience (NUIN)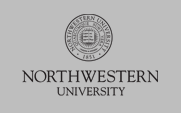 Campus Emergency Information
Contact Northwestern University
Report an Accessibility Issue
University Policies
Northwestern Home
Northwestern Calendar: PlanIt Purple
Northwestern Search
Chicago: 420 East Superior Street, Rubloff 6-644, Chicago, IL 60611 312-503-8286
Interview presentation preparation tips
The interview presentation is becoming more common in the hiring process. It gives employers a better overview of your general aptitude and provides you with an opportunity to showcase your skills, knowledge, and experience. But how should you prepare for an interview presentation? What should you include? What if it goes wrong?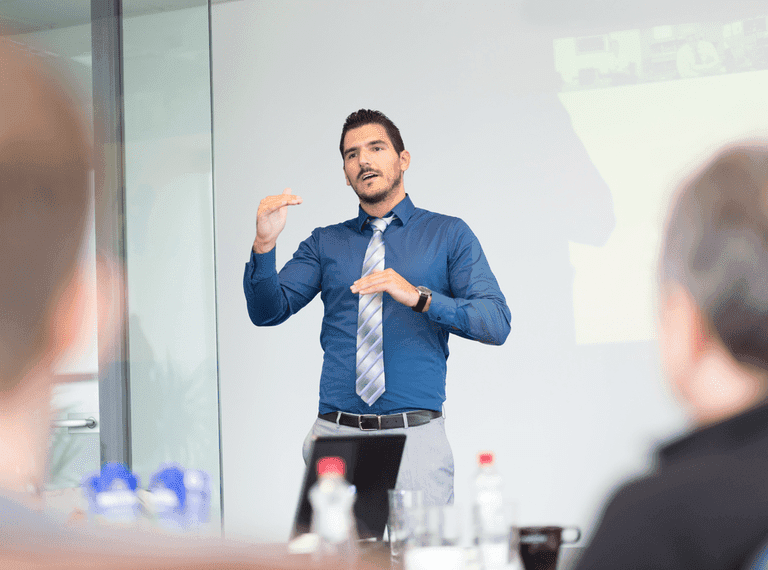 4th Jun, 2021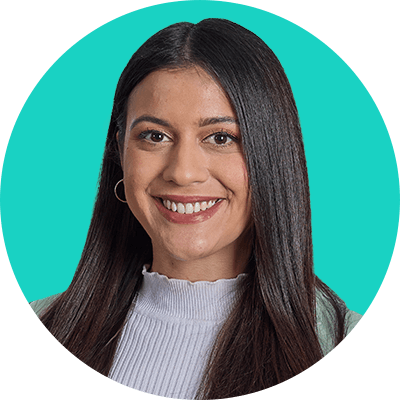 On this page:
Stay up to date with the latest employer insights & events.
By submitting this completed form to us, you agree to Reed contacting you about our products and services, and content that may be of interest to you. You can unsubscribe from these communications at any time. For more information, please see our  privacy policy .
By clicking submit below, you consent to allow Reed to store and process the personal information submitted above.
What is an interview presentation?
As you progress further in your career, particularly to executive level, you may be asked to give a presentation for interview. Perhaps you've been asked to conduct research and present your findings to a panel, complete a task and show how you approached it, put together a business plan and present your ideas, or even give a presentation about yourself and how you would excel in the role. Whatever you are presenting about, how you approach it should remain the same.
Many people find giving presentations intimidating, especially during an interview when you're already nervous, but it's something that you may have to do throughout your career – the sooner you tackle this skill, the better.
Why are you being asked to do a presentation for a job interview?
Many employers opt for a presentation-style interview as it gives a better overview of your general aptitude when compared to, or combined with, a traditional question and answer interview, like a competency-based interview . The interviewer is looking for proof that you can do the job and that you possess the required skills and traits.
Additionally, if you put time and effort into your presentation, this will highlight to the hiring manager that you are committed to the role and enthusiastic about joining the company. How many times have you been asked in an interview 'Why do you want this position?' or 'What is it about this role that attracted you to it?'. They want to know how much you want this position, rather than just any position.
How to prepare a presentation for an interview
Where do you start? What should you include? The presentation is your opportunity to showcase your knowledge, experience, and communication skills as well as your organisational skills and diligence – so start with the job description and person specification and pick out key skills and traits that the company is looking for. Then you can prepare your presentation around what they want to see.
For example, if the business is looking for someone creative, pay great attention to the style of your presentation. If it is looking for someone who is a confident public speaker, spend more time perfecting your speech. If attention to detail is paramount in the role, double and triple check your spelling and grammar. This is a great starting point and gives you something to build your presentation around.
What to include in an interview presentation
Although you may be tempted to go all out and show your potential employer that you are committed to the job, don't fall into the trap of creating a 30-slide presentation with reams of text. Try to keep each slide short and significant and aim for no more than 10 slides. This ensures the information you deliver is memorable and will help you to stand out from other interviewees. Some interviewers may even give you a specific amount of time for your presentation, make sure you factor this in and don't go over the time limit – otherwise you may appear to have poor time management skills.
Another way to make sure your presentation engages hiring managers is to include a range of formats to help you illustrate your points. Include graphs, statistics, diagrams, video clips, and images to help break up large volumes of text and maintain the attention of the interviewers.
If you are conducting research as part of your presentation, include quotes from industry leaders and/or research pieces. This gives your points authority and demonstrates your commercial awareness.
You should also try to incorporate the company's colours, fonts, or style in your presentation. This will show that you have done your research and highlights your brand awareness.
Finally, check your spelling and grammar thoroughly! Small mistakes can really undermine the content of your presentation.
Tips for presenting at the interview
Presenting is a skill which can be learnt. Even if you are not a confident public speaker, the more you practice, the better you will become.
Present confidently and enthusiastically - Remember to speak clearly, make eye contact, and use open body language.
Don't just read the slides - There is nothing worse than watching a presentation where the presenter has their back to you the whole time just reading reams of text from their PowerPoint notes.
Try not to talk too fast - Make sure you breathe, and take your time.
Practice, practice, practice - Ensure you are well rehearsed so that you are familiar with the structure of your presentation and are able to deliver it smoothly. If possible, practice your presentation with family members or friends to get used to speaking in front of other people.
Arrive early to give yourself time to set up the presentation and settle any nerves - Get comfortable with PowerPoint and presentation equipment. Make sure you know how to work any projectors, screens, or remote controls before you begin to avoid any awkward stumbles or pauses.
Stay within the allocated time - If you have not been given guidance on length, aim for the 10-minute mark. Time your presentation when you are practising to make sure it will fit within the time limit. If you need to reduce the content of your presentation, cut out the least relevant or weakest points.
Be prepared to adapt - You may have practised your presentation in a certain way, but the interviewer might not respond accordingly. Be prepared to be interrupted by questions or further discussion unexpectedly.
Breathe and try to enjoy it - By relaxing, you will find yourself presenting better and, if you enjoy it, your interviewers will respond to that and be better engaged with what you are saying.
Tips for keeping the interview presentation simple
It can take a lot of work to make something simple, yet effective, and when it comes to interview presentations less is often more. Keep it short - As previously mentioned, try to keep each slide short and aim for no more than 10 slides in total.
One idea per slide - To make sure your presentation is clear and concise, each slide should represent a different point/idea you want to make.
Stick to the important bits only - If you don't think it's important enough to spend time on, don't have it on your slide.
Use the 4x6 rule - Aim for either four bullet points with six words per bullet point, or six bullet points with four words per bullet point. This way, your slides won't look too busy.
Minimal text - Instead of writing paragraphs of text, use bullet points and a minimum font size of 24.
What's better for your interview presentation? Cue cards or presenting from memory?
Should you use cue cards in your presentation for interview or try to present from memory?
The answer to this question depends on what you feel most comfortable doing. If you find that having cue cards will help ease your nerves and ensure that you don't forget your speech, then there is nothing wrong with that.
However, if you choose to use cue cards, you should not rely too heavily on them. You shouldn't stand in front of the interviewers and look down at the cards continuously, neither should you write your whole speech out on the cards and read directly from them. They are cue cards for a reason and should only give you prompts on what to talk about. If your interview presentation has a lot of statistics on, using cue cards to remember the figures if you are unable to memorise them all is an excellent strategy.
What to do when things go wrong
You can practice your interview presentation as much as possible, but something may still go wrong and it's important to be prepared for this eventuality. Here are some things that could go wrong and how to deal with them: Technical issues
There is not a lot you can do to prevent technical issues, especially if you are using someone else's computer. But there are ways you can prepare just in case. Ensuring you have access to multiple sources of your presentation is key. Email the file to yourself and the recruiter, bring a copy on a USB stick and printed handouts. This way you are covered if anything goes wrong with the file you're intending to use.
Your mind goes blank
Even those who are pros at presenting can sometimes lose their train of thought and find that their mind goes blank. The key here is not to panic. If possible, take a bottle or glass of water in with you and use this chance to take a sip, breathe and try to relax. Then look at your presentation slide or your cue cards and pick up where you left off. It may be helpful to repeat the last point you made as saying it out loud could spark your memory for your next point.
You are asked a question that you don't know how to respond to
If you have allotted time at the end of your presentation to allow the interviewer to ask any questions (which is recommended), don't worry if someone asks a question that you are not sure on. It may be that the interviewer is looking to see how you respond to a challenging question, so how you react is often more important than the answer itself.
If you do not understand the question, ask the person to explain. There is nothing wrong with doing this and shows more confidence than just saying that you don't know. If you understand the question but are not sure of the answer, then admit that you don't have the full answer, provide what information you do have, and offer to come back to them at a later date with a complete answer.
10-minute interview presentation template
Below is a presentation for interview example. Use this as a baseline and adapt or reorder where appropriate based on the task you have been set by the interviewer. Slide 1 - Introduction – Reiterate the objectives you have been set and lay out the structure of your presentation so that the interviewers know what to expect. Slide 2 - About you – Detail your professional experience, skills and working style. Slide 3 - Company history – Give a brief summary of the company history, any milestones or awards. Slides 4-7 - Answering the brief – Give your responses to questions you've been asked to answer, the benefits and limitations of your suggestions. Slide 8 - Question and answers – Include a slide titled 'questions and answers' as a cue to pause for interaction. Slide 9 - Conclusion – Sum up the key points you have made, reach a decision, and explain your reasoning. Slide 10 - Personal achievements – End the interview on a high with a brief slide highlighting achievements that show how you will succeed in the role.
For more information on how to ace your interview, download our free guide, ' Getting the best from your interview: Candidate interview tips and tricks ', or contact your local recruitment specialist today.
You may also be interested in...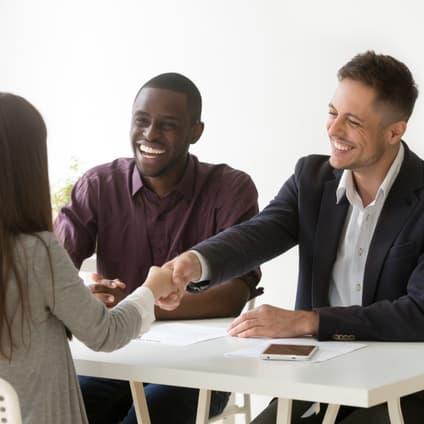 Getting the best from your interview
The interview is about presenting yourself as the best candidate for not only the position, but the company. Our handy guide will take you through some simple steps to make sure you do just that.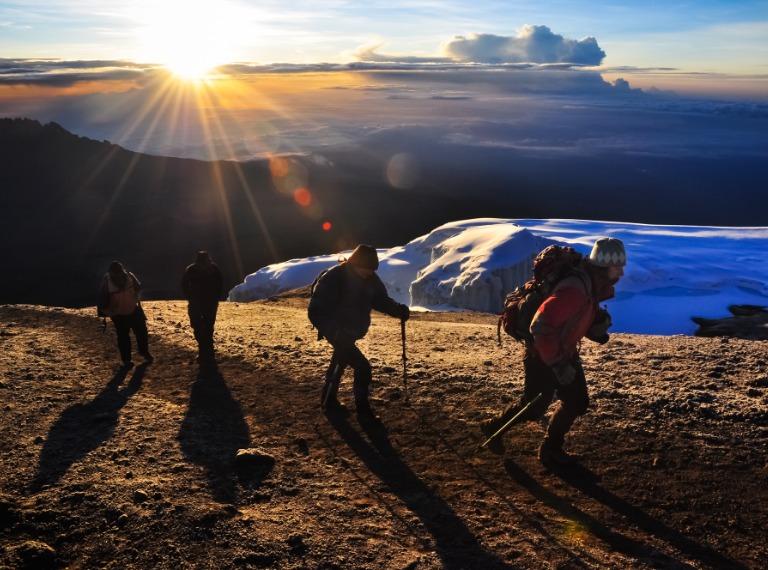 The eternal optimist - winning with an attitude of gratitude
Former England sevens Captain and current PwC Director, Motivational Speaker, Coach & Founder of Optimist Performance, Ollie Phillips, gives you an insight into becoming an 'eternal optimist'.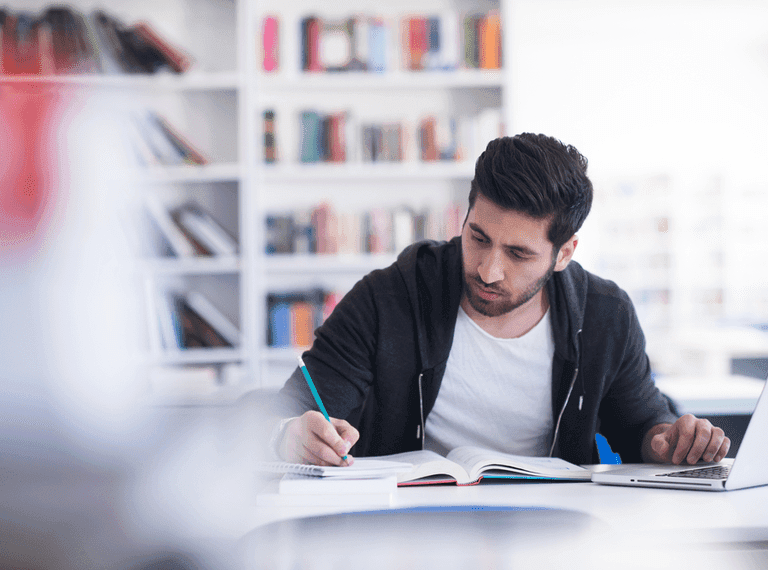 How to prepare for a second interview
How to write a covering letter. The bane of many people's lives. But it really doesn't need to be. Follow our simple tips and yours will stand out from the crowd.
Frequently Asked Questions
A job interview presentation is all about selling yourself. Be confident, speak clearly, and make eye contact with the interviewer. Don't be afraid to promote yourself and highlight your achievements. This is your chance to really show the interviewer that you are capable and have the necessary skills to do the job. By putting time and effort into your presentation, you can show them how dedicated you are to the role and the company. For more information on how to ace your interview, download our free guide, ' Getting the best from your interview: Candidate interview tips and tricks '.
Using cue cards can support you with your interview presentation, as long as you use them for their intended purpose. Do not write your entire presentation for interview out on cards and read from them word for word or constantly hold them in your hand and fail to make eye contact with the interviewer. Use them only to prompt you or for remembering key facts and figures. For more tips, read our article on 'interview tips & questions' .
If you have been sent a presentation brief that you do not understand – don't panic. If there are words that you are not sure about, do some research and try your best to figure out what the organisation is asking of you. If you are still unsure, you could ask your recruiter as they may have seen this brief before and can give you an idea. If you are dealing directly with the hiring manager, then it may be worth checking that your interpretation of the brief is correct.
It is better to ask the question than present on something completely different to what the interviewer has asked. However, instead of saying to them that you don't understand the brief and leaving it at that, tell them your understanding of it and ask if this is correct. This will show that even though you are unsure, you have taken the time to try to come to a conclusion yourself before asking for help. Download our free interviewing guide for more tips and advice.
How long your job interview presentation should last depends on what guidance you have been given. Thoroughly read the brief, as the recruiter or hiring manager may have specified the length of time you have for your presentation. If they haven't given any indication, you should aim for 10 minutes, including time for questions and answers. For more tips on interviewing, read our article on 'interview tips & questions' .
Find a Reed office
Our national coverage allows us to offer a recruitment service taylored to your needs, with accurate local market intelligence on salaries, competitors and the best professionals who can help your business thrive.
How to Create an Engaging 5-Minute Presentation
Published: September 15, 2023
A 5-minute speech can feel both incredibly short and infinitely long.
While this short format encourages audiences to pay more attention, presenters often struggle to fit everything into five minutes even as they navigate nervousness that seems to stretch out each second.
As a result, preparation is key for 5-minute speech success.
But how can you ensure your presentation accomplishes everything it needs to within just five short minutes? We've put together an (appropriately condensed) guide on five-minute presentations to help you get started.
How many words are in a 5-minute presentation?
A five-minute presentation is approximately 700 words long. The average person speaks 120 to 160 words a minute, which means the average five-minute presentation is 600 to 800 words.
To calculate your own personal speaking speed (words per minute, or WPM):
Make an audio recording of yourself speaking for one minute.
Use a free transcription service to generate a text version of your speech.
The number of words you spoke in that minute is your personal WPM.
When constructing a longer presentation, you might be more concerned about transitions and keeping the audience engaged with more extensive narrative elements.
In a short presentation, everything you say should directly tie back to your central premise and further advance your main point.
Keeping a tight scope and using your words carefully ensures your time isn't wasted and the audience leaves with a clear, singular takeaway.
How many slides are in a 5-minute presentation?
Five or six slides, or about one per minute, is a good baseline for a 5-minute presentation. Depending on your subject matter, however, you might use up to 20 slides and spend about 10 or 15 seconds on each.
More important than your slide count is what each slide contains. It's a good rule of thumb to keep your slides simple and focused on visuals instead of text for a presentation of any length.
This becomes especially important when you're dealing with a condensed presentation window.
Trying to cram in as much information as possible within a short time frame can be tempting. Resist the urge. Instead, focus on simple, clean visuals that all tie back to your central premise.
You can also use these free presentation templates to arrange your slides in a way that makes the most sense for your delivery and the content of your presentation.
Don't forget to share this post!
Related articles.
Get Buyers to Do What You Want: The Power of Temptation Bundling in Sales
How to Start a Presentation [+ Examples]
How to Create an Infographic in Under an Hour [+ Free Templates]
17 PowerPoint Presentation Tips to Make More Creative Slideshows [+ Templates]
120 Presentation Topic Ideas Help You Hook Your Audience
20 Great Examples of PowerPoint Presentation Design [+ Templates]
How to Create the Best PowerPoint Presentations [Examples & Templates]
The Presenter's Guide to Nailing Your Next PowerPoint
How to Create a Stunning Presentation Cover Page [+ Examples]
How to Easily Create a SlideShare Presentation
Download ten free PowerPoint templates for a better presentation.
A step-by-step guide to captivating PowerPoint presentation design
november 20, 2023
by Corporate PowerPoint Girl
Do you often find yourself stuck with a lackluster PowerPoint presentation, desperately seeking ways to make it more engaging and visually appealing? If your boss has ever told you to "please fix" a presentation and you didn't know where to start, you're not alone. In this article, we'll walk you through a straightforward method to transform your PowerPoint slides into a visually captivating masterpiece. 
Let's dive right in! 
Clean up your slides 
The first step in this journey to presentation excellence is all about decluttering your slides and elevating their impact. Say goodbye to those uninspiring bullet points that often dominate presentations. Instead, focus on what truly matters – the key call-out numbers. By increasing the font size of these numbers, you ensure they take center stage, immediately drawing your audience's attention. 
To make those numbers pop, consider breaking the text after the numbers into the next line and adding a touch of color. The contrast created by pairing a dark color with a lighter shade, like dark teal and light teal or burnt orange with peach, can work wonders. This simple adjustment makes your data more engaging , enhancing the overall impact of your presentation. 
Add dimension with boxes 
Now, let's introduce an element of depth and organization to your slides. By adding boxes, you'll create a visually pleasing structure that guides your audience through the content. In the "Insert" menu, select "Table" and opt for a one-by-one table. Change the table color to a light gray shade, elongate it, and position it neatly to the left of your text. 
To improve readability and aesthetics, increase the spacing between text phrases. A small adjustment in the before spacing setting (setting it to 48) significantly enhances the visual appeal of your slides. 
Insert circles 
To further enhance the visual appeal and engagement of your slides, let's introduce circles. In the Insert menu, navigate to Shapes and choose the circle. Adjust the circle's height and width to 1.2, ensuring it complements your content seamlessly. Match the circle's shape fill color with the corresponding text color for a harmonious look. 
Avoid using colored outlines for the circles, as they may distract from the overall aesthetic. This simple addition of circles adds an element of visual interest to your presentation, making it more captivating. 
Choose icons 
Now, it's time for a touch of creativity. Selecting icons to complement your text can elevate the clarity and appeal of your slides. In the "Insert" menu, you can search for relevant keywords to find the perfect icon from PowerPoint's extensive library . 
For instance, if your text discusses investment portfolio yield, search for "growth" and choose an upward arrow growth icon. These icons add an extra layer of visual appeal and clarity to your content, making it more engaging and informative. 
Final touches 
To wrap up the transformation process, we come to the final touches that give your presentation a polished, professional finish. Align your icons with their corresponding circles and change the shape fill color to white. This simple adjustment creates a crisp, cohesive look that ties everything together seamlessly. 
In conclusion, by following these steps, you've embarked on a journey to enhance your PowerPoint presentation . These initial steps are just the beginning of your exploration into the world of design elements and styles that can cater to your specific presentation needs. The key to a stunning PowerPoint presentation lies in the details. By following these steps, you can turn a lackluster set of slides into a visually engaging and dynamic presentation that will captivate your audience. So, the next time your boss says, "Please fix," you'll know exactly where to start. Happy presenting! 
Related topics
Screen sharing a PowerPoint presentation
There are three methods you can use to screen share a PowerPoint presentation in a Zoom meeting. If you have dual monitors, you can share a slide show while viewing the presenter's notes on another monitor. If you have a single monitor, you can also start the slide show in a window so you have access to other meeting features while sharing your presentation. 
If you have other participants presenting portions of the PowerPoint, you can give them slide control in Zoom, so that they can control the slideshow on their end, without needing to ask you to move the slides forward. Additionally, PowerPoint slides can be shared as a Virtual Background for a more immersive sharing experience. 
This article covers:
Dual monitors with slide show and presenter's views
Single-monitor setup with slide show view in a window, single-monitor setup with slide show in full screen.
Follow these steps if you are using multiple monitors and want to present your PowerPoint in one monitor, while viewing the presenter's notes in another monitor.
Open the PowerPoint file you want to present.
Start or join a Zoom meeting.
Select your primary monitor then click Share . If you are not sure which monitor is your primary, select the one that PowerPoint opens in.
Switch back to Powerpoint and click the Slide Show tab. 
Follow these steps if you have a single monitor and want to share your PowerPoint presentation in slide show view, but have it contained in a window rather than in full screen. This is useful if you need to access meeting features, such as in-meeting chat or managing participants, while sharing your PowerPoint presentation.
Click the Slide Show tab and then select Set Up Slide Show .
Under Show type , select Browsed by an individual (window) and then click OK .
In Zoom, start or join a meeting .
Select the PowerPoint window and then click Share .
Note : Be sure you select the PowerPoint window, not the entire screen. Sharing the PowerPoint window only will allow you to use other features without interrupting the view of the presentation. 
Select your monitor then click Share . 
404 Not found
404 Not found