Creative Writing
7 July 2023
last updated
Many people think that creative writing and narrative does not mean the same type of paper. However, even if these writings cover different aspects, they cannot exist without each other. It is because both writings require people to use their thoughts and ideas. Also, they do not need to follow a specific structure. In this case, people cannot write interesting narratives if they do not have creative approaches to represent their stories. Thus, creative writing and narrative shape the story and make it interesting for reading.
General Aspects
Because writing is a valuable exercise, it helps people to express their ideas and thoughts. Basically, there are different types of papers in writing. Also, it includes imagery, narrative, and drama. The level of creativity makes these forms of writing unique. In creative writing, people use artistic expression and draw on imagination to express meaning through descriptions, narratives, and performance. Besides, creative writing included different genres, like poetry, fiction, scripts, screenplay, and non-fiction narratives. In turn, people give their life experiences through narrative writing . Thus, a comparison between the two types of writing reveals that they are not different because creativity makes narratives exciting and unique.
Narrative Writing
Narrative writing is a formal peace that recounts a story from a real-life experience. For example, an author can give an account of a motivating experience in his or her life (Roy, 2012). In this case, the author makes a clear description of the experience. Besides, the person may include other characters or objects present during the encounter. Basically, narrative writing should define a story with main characters who take part in various events. Main characters in a tale engage in stimulating, significant, or entertaining experiences. Hence, people give a concise description of events in narrative writing to attract the attention of the audience.
Writing and Creativity
Creative narratives attract the audience's attention to read through the story. For example, a writer chooses an interest topic or experience to narrate (Roy, 2012). In this case, the heading and introduction of a narrative should be attractive. Besides, the structure of the narrative should have a good flow of ideas. Hence, the creativity level of a writer determines its quality. The opinions and tone used in a narrative should show the uniqueness of the author. Along these lines, creative writing relies on ingenious ideas. Through creativity, an author of a narrative progresses to use unusual conventions, word choice, and sentence fluency (Roy, 2012). The claim above suggests that creative writing is crucial in narratives. Writers meet the needs of the audience through ingenious ideas and styles of presentation. In consequence, an author should rely on creative writing when giving a narrative.
The Connection Between Creative and Narrative Writing
Creative writing makes narratives unique and outstanding. For example, different people can narrate a single event in various exciting ways (Roy, 2012). Basically, the levels of creativity of an author determine the uniqueness of a story. The distinctiveness of a narrative makes it one of its kind. Moreover, the authors make tales unique through character development. An author imagines and portrays characters in a way that appears real to the audience. In this case, creative writing requires an author to provide enough details of events. Thus, creative writing helps to make narratives unique.
Conclusion on Creative Writing
In conclusion, creative writing makes narratives thought-provoking and unique. Compelling narratives attracts the reader's attention. In this case, the structure of a narrative should encourage the audience to keep reading through a story. Besides, creative writing makes tales unique and outstanding. Through creativity, different writers can give a recount of a single event in diverse and appealing ways. Good narratives require high levels of creativity. Therefore, creative writing is not different from narratives.
Roy, J. (2012). Sharpen your story or narrative writing skills . Berkeley Heights, NJ: Enslow.
Search the blog
Input your search keywords and press Enter.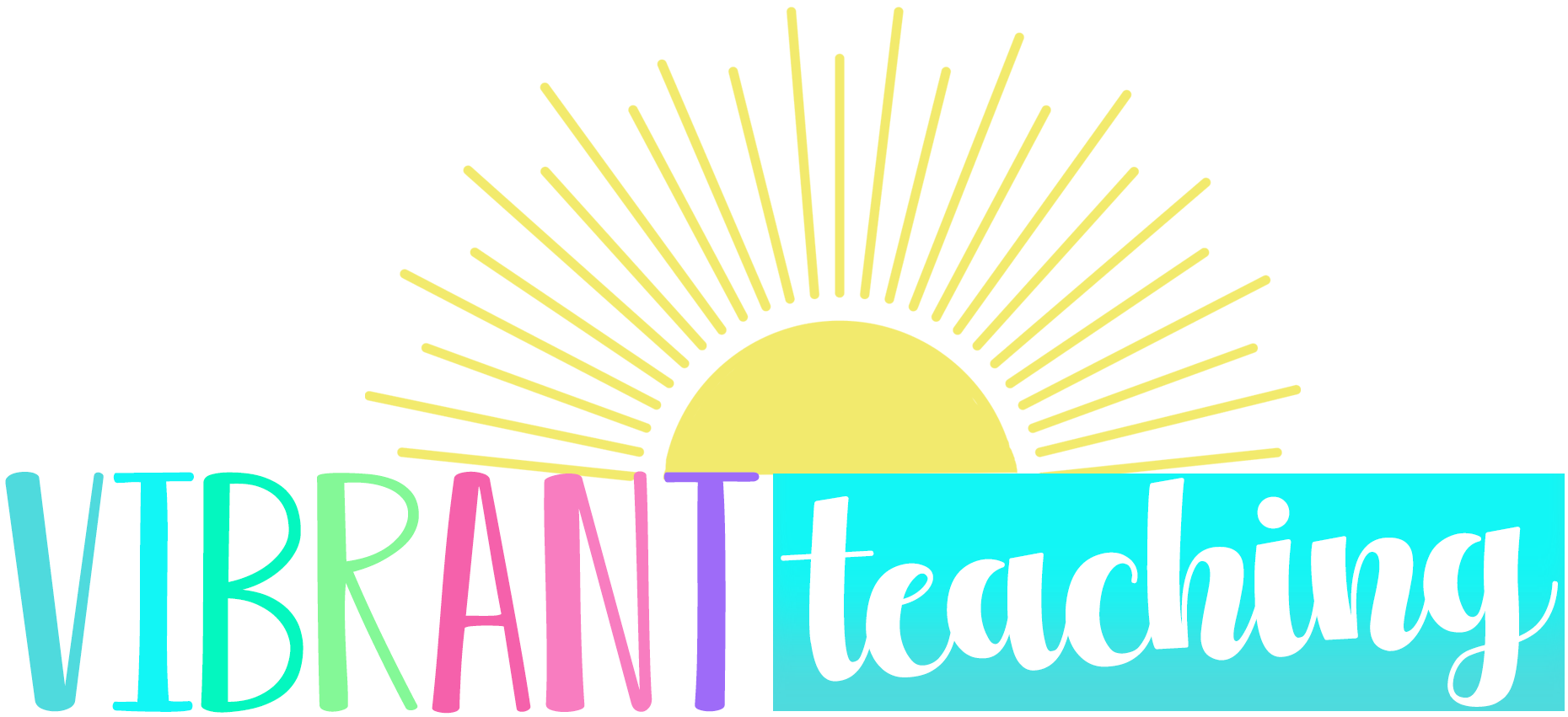 Vibrant Teaching
Teaching Resources Creator and Blogger
20 Prompts for Narrative Writing That Spark Creativity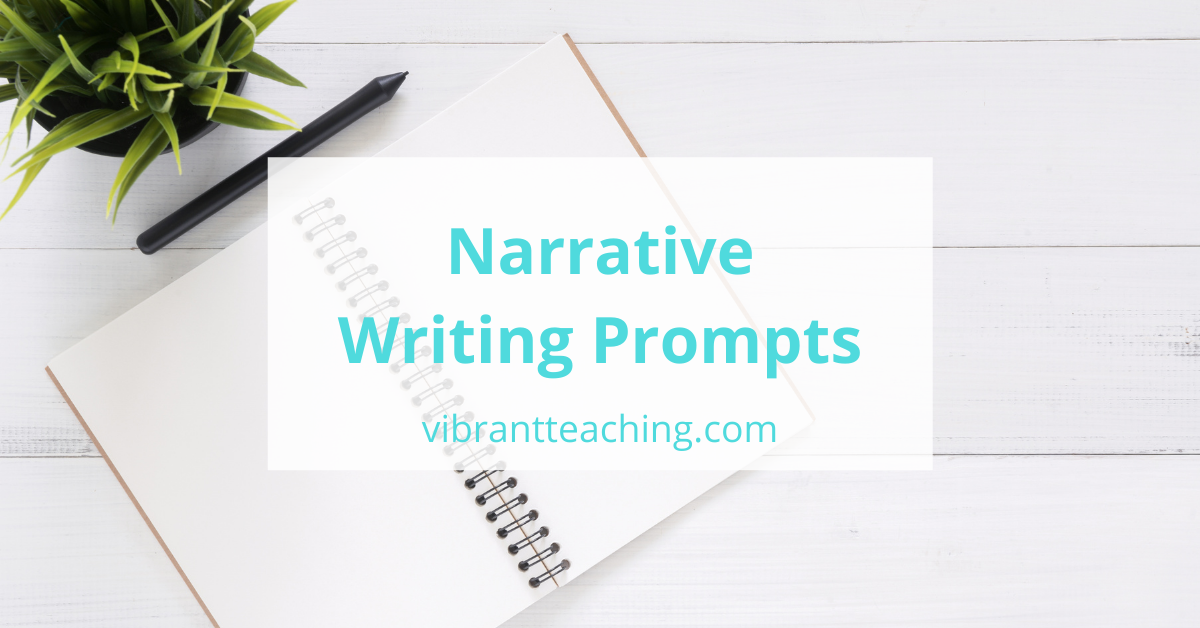 Using prompts for narrative writing motivates kids and gets them excited to write. Read on to learn more about narrative writing, mentor texts, ideas, and assessments. Plus you will find 20 fun prompts for narrative and personal narrative writing. These will be sure to spark student's creativity and imagination!
What's Narrative Writing?
Narrative writing tells a story using a beginning, middle, and end. It includes elements such as characters, setting, problem, and solution. The author's purpose is usually to entertain or teach a lesson. Narrative writing can be fact or fiction but the process is the same. When it's a real story from the author's life, it is considered a personal narrative.
Examples for Narrative Writing
There are so many wonderful examples of narrative writing. Some are even written as personal narratives. Below you will find a list of mentor texts for elementary school. It's helpful to immerse students in the genre before and during a narrative writing unit. These books model different strategies that kids can try in their writing.
Narrative Writing Mentor Texts:
Owl Moon by Jane Yolen
Come on, Rain! by Karen Hesse
Those Shoes by Maribeth Boelts
Fireflies! by Julie Brinckloe
Knuffle Bunny by Mo Willems
Jabari Jumps by Gaia Cornwall
Enemy Pie by Derek Munson
Blackout by John Rocco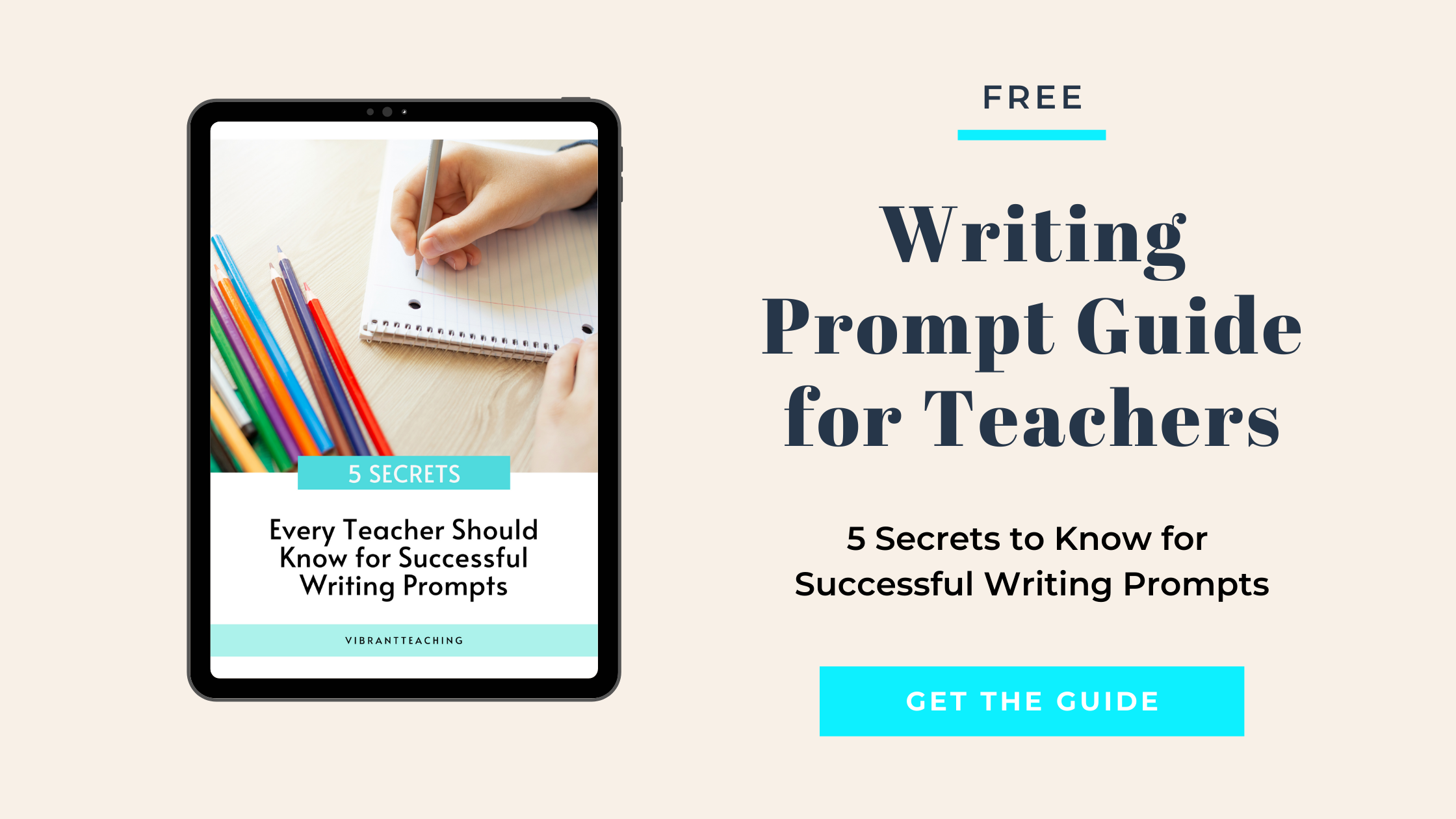 Narrative Writing Teaching
There are many features to include in narrative writing, but it depends on the grade level being taught. For the lower grades, it's important to start with the concept of beginning, middle, and end written in sequential order. Then you can expand to the introduction, body, and conclusion using details. Other important elements are character, setting, problem, and solution. As the student's abilities increase the number of sentences will grow and expand to paragraphs.
For the older grades, you can introduce plot structure. It follows the beginning, middle, and end format but on a higher level. This story arc includes exposition, rising action, climax, falling action, and resolution. Use the diagram below to see how these features overlap.
Plot Structure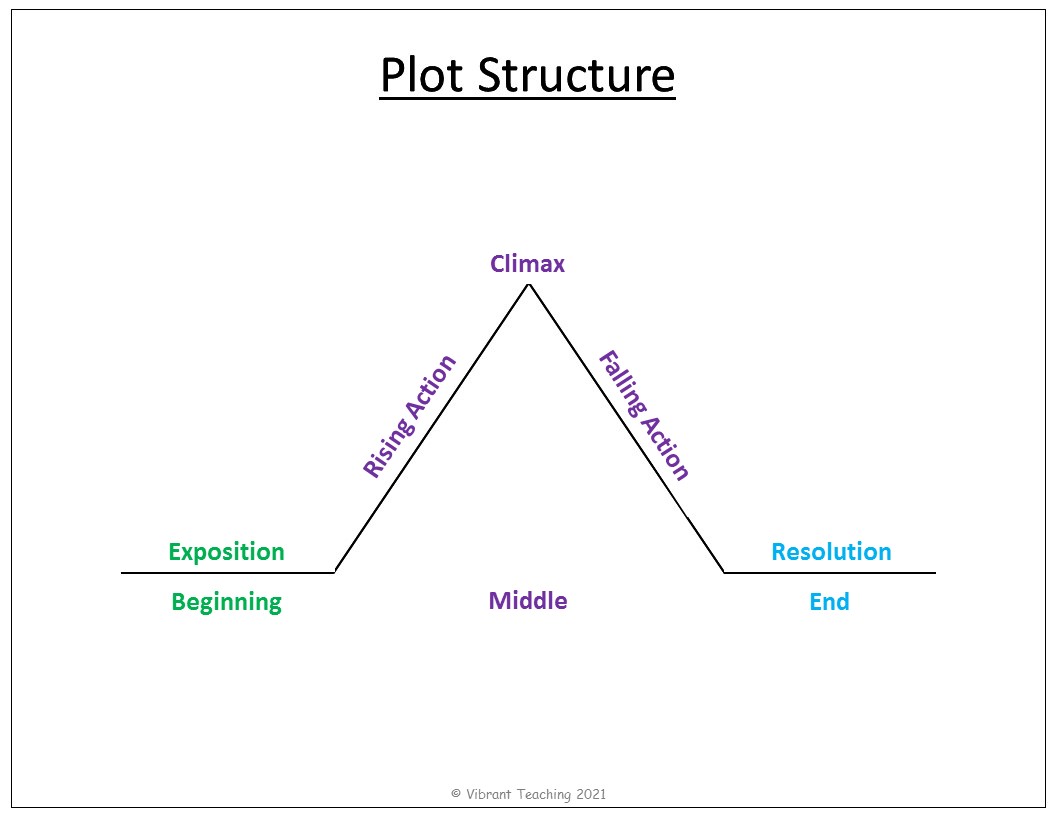 Topics for Narrative Writing
The possibilities are endless when it comes to narrative writing ideas. Kids can create a fiction piece or write about an experience in their life. Check out some writing prompt ideas below for narrative and personal narrative writing. You might also like this blog post about opinion writing prompts: 20 Prompts for Opinion Writing That Motivate Kids
Writing Prompts for Narratives
I was taking my friend's picture in front of the volcano when all of a sudden . . .
What if you were given 3 wishes but couldn't use them on yourself. Tell a story about what you would wish for and why.
Write a story called, "The Luckiest Day of My Life."
Imagine you went to the zoo and could take home any animal for the day. Tell a story about your time together.
Write a silly story that uses these words: airplane, grapes, elephant, and book.
You have just been shrunk down to the size of an ant. Write a story including the good and bad things about being so small.
Think about your favorite character from a book. Tell a story about getting to meet them for the first time.
What would happen if you lived during a time when there was no electricity? Write a story about your school day.
Finish this story: The pirates set sail on their ship in search of . . .
Suppose you were teacher for a day. Write a story about the changes you would make.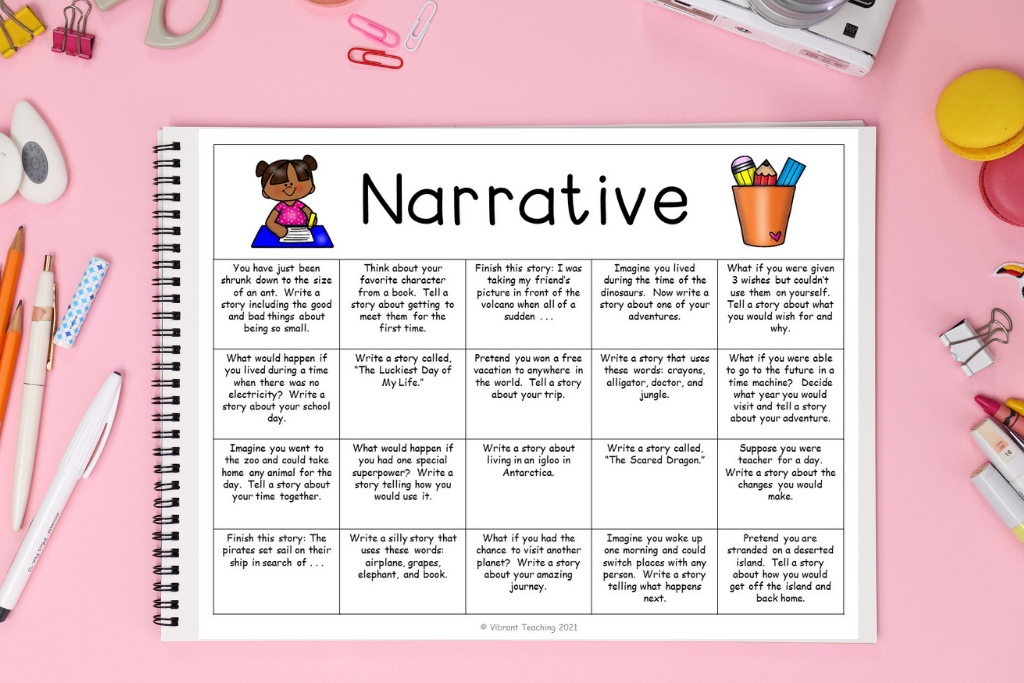 Writing Prompts for Personal Narratives
Have you ever been so proud of yourself for learning something new? Write a story about a time this happened.
Write a story about a time you felt your heart race. What happened and how were you feeling at the end?
What was your most memorable vacation? Tell a story from part of that trip and why it stands out in your mind.
Have you ever done something you knew would get you in big trouble? Write a story about a time this happened and how you felt about it.
Write a story about the strangest thing that has ever happened to you. Why was it so unusual?
What was your most memorable moment from this year? Write a story telling why it's so special.
Tell a story about a time when you were so excited and couldn't wait for an event to happen.
Write a small moment story about a time you had with your favorite person.
Write about a time that you lost something important. Tell whether or not you found it.
Think about the worst day you ever had. What made it so terrible and did it get better by the end?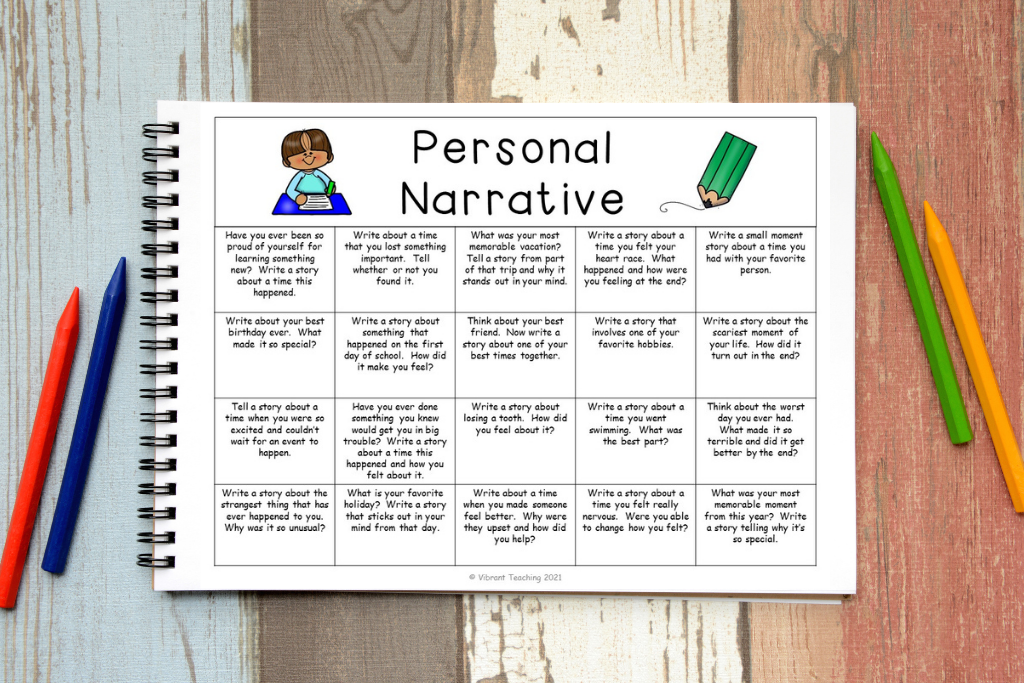 Rubrics for Narrative Writing
I often hear from teachers that one of the most difficult parts of teaching writing is how to assess it. Assessments should be accurate and helpful for both the student and teacher. When it comes to narrative writing, there are many different approaches. Some teachers prefer to do a more informal assessment for daily writing pieces and then a formal assessment for the final copy. Informal assessments can be completed with written comments or student-teacher conferences.
It would be very difficult to use a rubric for every narrative writing a student completes in their notebook. Instead, most teachers prefer to choose one to three writing pieces to assess with a rubric. These assessments are ideal for benchmarks, progress reports, and report cards. Below you will find three types of narrative writing rubrics. Check out this blog post to learn more about student-friendly, teacher-friendly, and time-saving rubrics: 3 Types of Writing Rubrics for Effective Assessments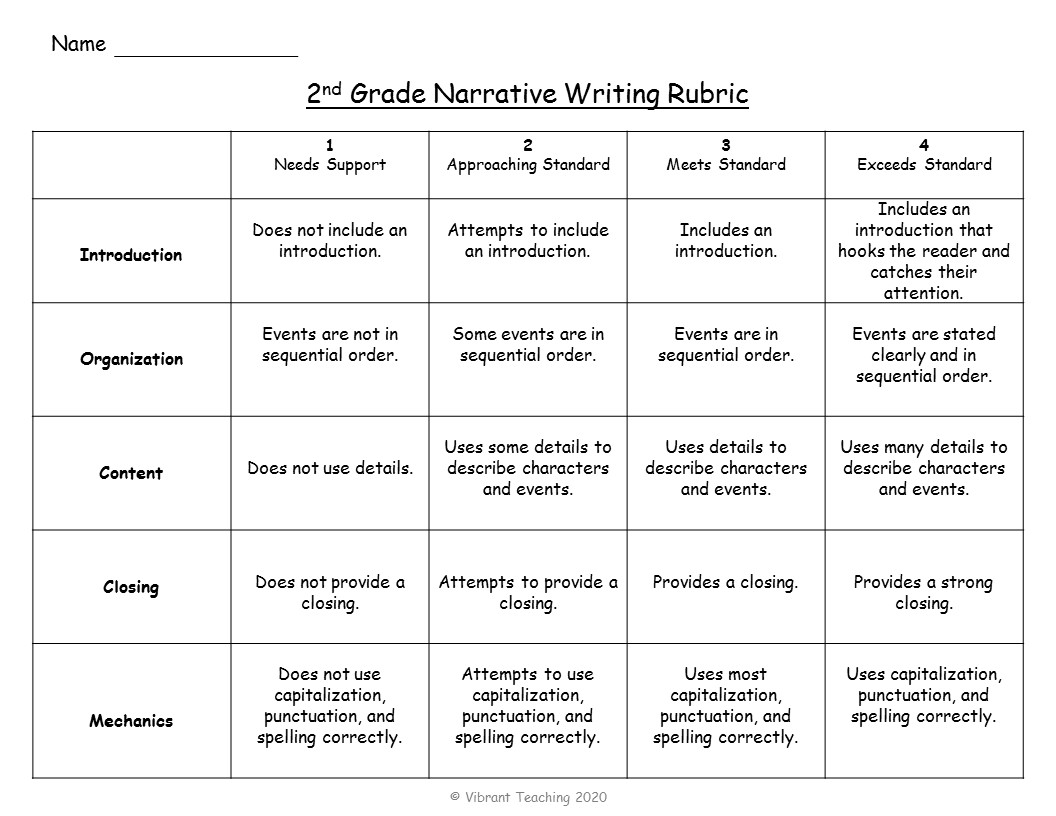 Narrative writing enables kids to be creative and use their imagination. They can write a fiction story or about a real event from their life. Writing prompts are a helpful tool to get kids engaged and ready to get started. Did you grab your Free Writing Prompt Guide yet? I love using prompts for morning work, writing time, centers, or as a homework assignment. The possibilities are endless! Be sure to try these prompts for narrative writing with your students!
Genre Based Prompts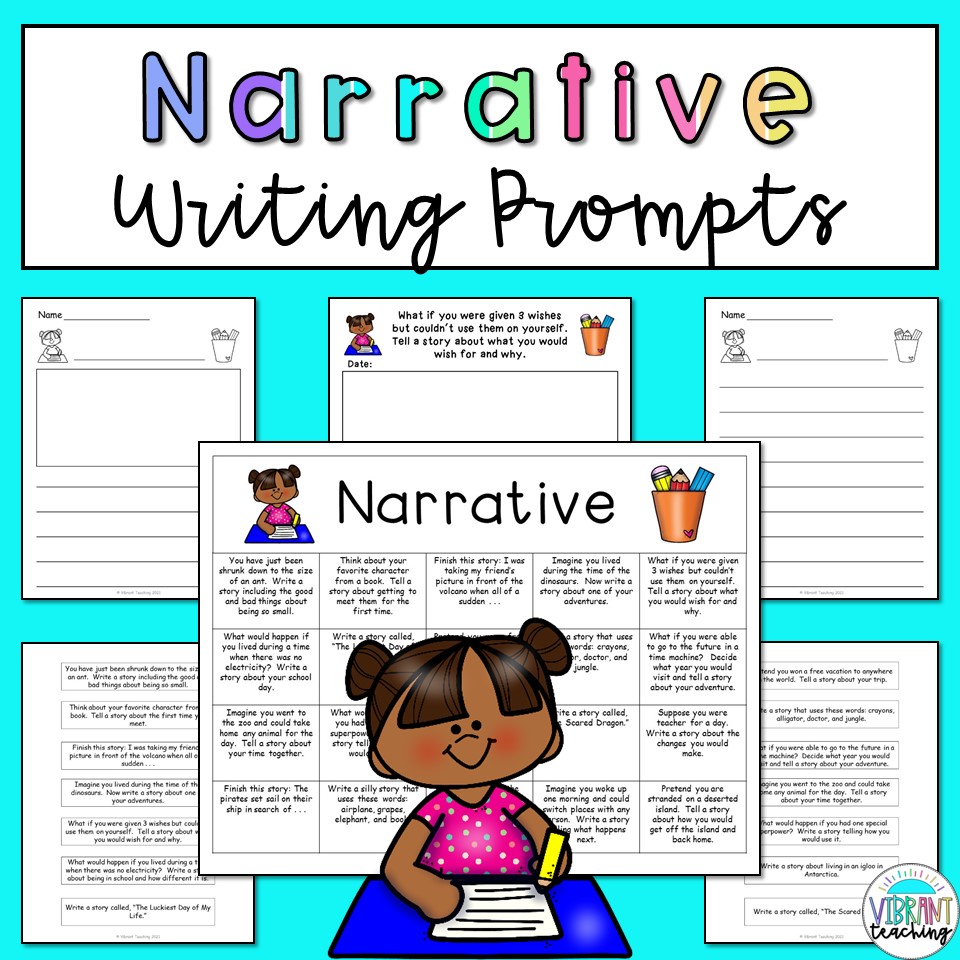 Related Articles:
20 Prompts for Opinion Writing That Motivate Kids
What is Narrative Writing
A Complete Guide to Narrative Writing
Personal Narrative Writing for Elementary School
Narrative Writing: How to Teach a Story Arc That's as Exciting as a Roller Coaster
Angela Sutton
Related posts.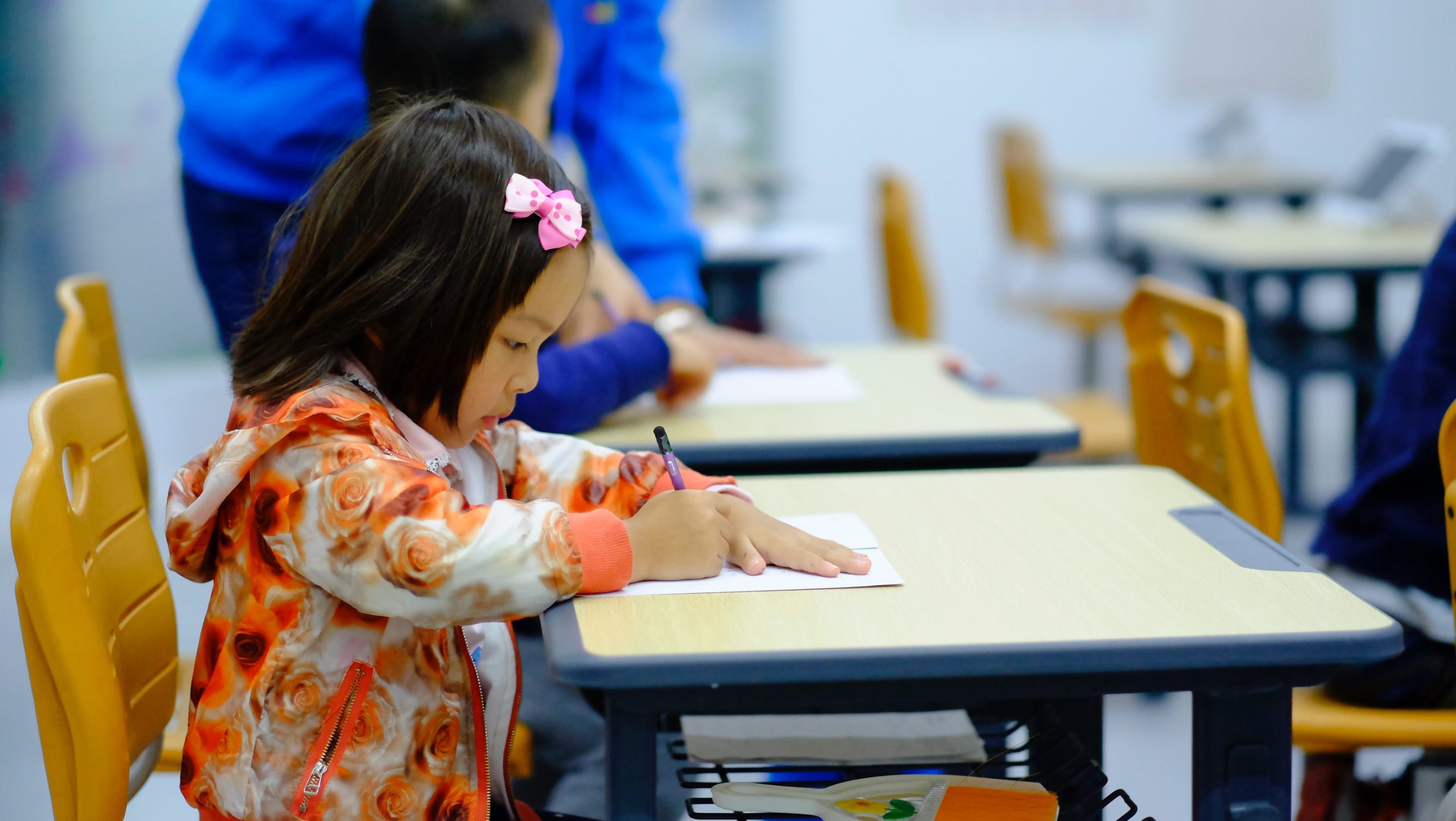 Monthly Writing Prompts to Engage Students and Make Writing Fun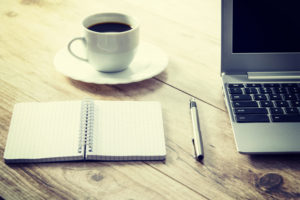 How to Create a Google Classroom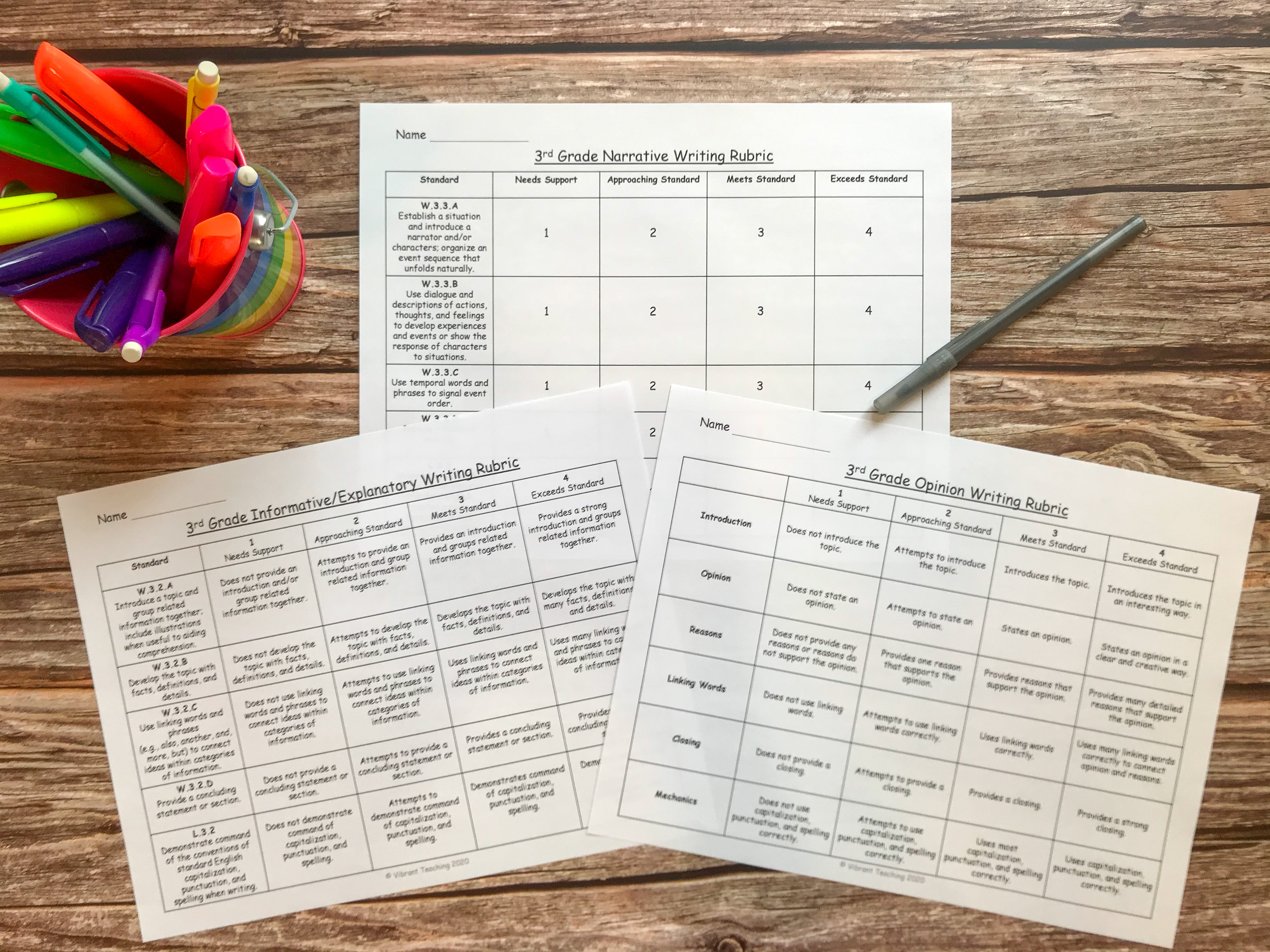 3 Types of Writing Rubrics for Effective Assessments
No comments, leave a reply cancel reply.
I accept the Privacy Policy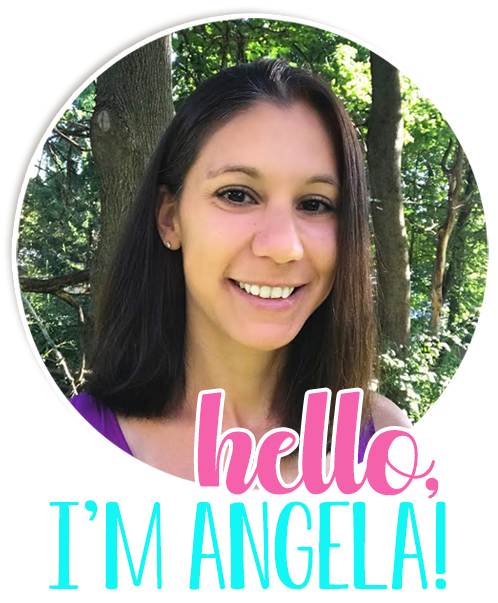 I specialize in helping elementary teachers with writing resources, tips, and ideas. My goal is to save teachers time and energy so they can be vibrant inside and outside of the classroom! Read More
SEARCH THE BLOG
Subscribe to our mailing list.
Get the news right in your inbox!
Health and Wellness
NEW PROFESSIONAL DEVELOPMENT BOOK:  Simplify Your Writing Instruction
Performing in Education
Promoting Learning Through High-Interest Activities
Simplify Writing®
Simplify Science™
Launch PBL™
Simplify Your Writing Instruction
Project-Based Learning Made Simple
Daily Warm-Ups
Escape Challenges
Interactive Notebooks
Project-Based Learning
Picture Book Units
How to Engage Every Student During Writing
How to Deliver Insanely Engaging Science Lessons With Limited Time & Materials
How to Support Your Teachers and Raise Writing Scores
Search this site...
5 Mini-Lessons You MUST Teach for Creative Narrative Writing
Using creative narrative mini-lessons is a great way to teach students about small tidbits of writing without overwhelming them. These sessions are 10-15 minutes long, which is the perfect amount of time to engage elementary students without them losing interest. In my post about Writer's Workshop , I stress the importance of teaching writing through mini-lessons.
Need writing lessons that reach all of your writers? The lesson I feature in this post is a part of this ⭐⭐⭐⭐⭐ lesson plan bundle. 
Here are the 5 creative narrative mini-lessons you MUST teach!
Character development.
Your students all know about character traits, right? Build off of this knowledge to talk about character development in your creative narrative. Character development occurs when the author writes character actions or dialogue that gives us clues about the character's traits, interests, and background.
In this creative narrative mini-lesson, students spend time during brainstorming coming up with a strong lead character, who happens to be an astronaut on the international space station. We use this brainstorming to help us write our rough draft, which includes character development. This is a great organizer to use after your mini-lesson to help students develop their main character.
Setting Development
It's imperative to teach your students to develop their setting using descriptive words and phrases. Put up photos of different places and have students come up with words and phrases to describe them. Let them orally share with a partner as if they were introducing the place to someone that has never seen it. Have students close their eyes and describe a setting to them, then have them draw a picture of how they saw the setting in their mind. There are so many fun ways to teach setting development in a 10-15 minute mini-lesson!
Sequence of Events
Your students will probably remember the sequence words they've learned in past grade levels: first, next, then, last, etc. This creative narrative mini-lesson is a great time to reintroduce those words to show that a creative narrative has a sequence of events. Give them an example mentor text and then have them retell the story using these sequence words.
I've made a easy bookmark (included in the freebie above!) with these words that students can pull out if they get stuck. I've found that they are much more likely to use a bookmark as a resource than turn to a page of notes in their notebook – crazy, right ?
After you retell the sequence of events using those order words, change those words to stronger transition words. My favorite list of transition words can be found here .
First Immediately
Next By Now
Then Meanwhile
Finally Ultimately
After this mini-lesson, I send my students back to their seat to independently create a sequence of events for their own creative narrative. I encourage them to use transition words and we continue to work on these throughout our rough draft and revision stages.
Dialogue is one of the most important pieces of a creative narrative. It's also one of the most difficult for students. I've often found myself asking, "Why can my students identify dialogue so easily, but they can't write it correctly?" It's all about practice, which means they need to be writing a lot of dialogue!
For this creative narrative mini-lesson, give students the rules to writing different types of dialogue. They'll need to know how to:
Make a new line of dialogue every time a new speaker talks
Use quotation marks around the words being spoken
Choose a fitting dialogue tag or attribution
Use the appropriate punctuation depending on whether the tag is at the beginning, middle, or end of the dialogue
Strong Endings
Students really struggle with how to write a good, strong resolution to their story. You may notice that many of their stories either abruptly end, or end with "and that's what happened" or "the end." Teach your students about how experienced authors end their stories . Grab an ending or two from one of the short stories your class has read this year. Analyze the ending with your class during your mini-lesson and brainstorm the different parts of a strong ending.
Creative narrative writing can be so much fun, and using these 5 mini-lessons will turn a basic story into a rich, delightful tale!
Recommended Program:
Why we recommend it:.
Simplify Writing® is the only research-based writing curriculum that includes differentiation tools. The full system will help you reach the varying needs and levels of your writers, even with limited time.
Featured Resources in this Article
4th & 5th Grade Writing Units – Curriculum Bundle | Text-Based Writing & Prompts
$ 60.00 $ 30.00
You May Also Enjoy This Article
About the Author
April smith.
April began her career as a 5th grade teacher in 2008 and quickly developed a passion for creating engaging educational materials to share with fellow teachers. She now works with districts around the country, training their teachers and leaders on how to implement research-based strategies and differentiation techniques that meet the needs of diverse learners.
FREE Centers Guide
What Is Narrative Writing?

Narrative writing is, essentially, story writing. A narrative can be fiction or nonfiction, and it can also occupy the space between these as a semi-autobiographical story, historical fiction, or a dramatized retelling of actual events. As long as a piece tells a story through a narrative structure, it's narrative writing. 
Give your writing extra polish Grammarly helps you communicate with confidence Write with Grammarly
Types of narrative writing
There are multiple ways to write a narrative. The right kind of narrative for your story or essay depends on your goals for the piece you're writing . 
Linear narrative
With a linear narrative, a story's events are told in chronological order. Most books, movies, TV shows, and other pieces of media are linear narratives. With a linear narrative, each scene is followed by the next logical scene. There can be gaps between scenes, such as a book's third chapter taking place two years after its second chapter's events. 
One specific type of linear narrative you may be familiar with is the quest narrative . This kind of narrative tells the story of a character's quest to reach a goal. Often, this quest involves traveling to a far-off location and overcoming obstacles to achieve the goal. Shrek is an example of a quest narrative. In addition to following the standard quest narrative structure, Shrek also satirizes many of the tropes associated with this kind of story, like a princess locked in a tower guarded by a dragon. 
Another specific type of linear narrative you may have encountered is the historical narrative . A historical narrative follows a linear timeline to tell the story of an actual event or series of events. 
Nonlinear narrative
In contrast to a linear narrative, a nonlinear narrative presents its story's events in nonchronological order. A well-known example of a nonlinear narrative is House of Leaves, a novel told through first-person narration, recovered documents, and footnotes throughout the book. 
By choosing a nonlinear narrative for your writing, you can emphasize your characters' emotions and perspectives on the events in the story. You can also highlight key events and include scenes that provide necessary details that wouldn't fit into your story's timeline otherwise. 
Viewpoint narrative 
A viewpoint narrative focuses on the narrator's perspective of the story's events. Generally, these kinds of stories are more character driven than plot driven . The Catcher in the Rye is one of the most popular examples of a viewpoint narrative. By putting the reader in protagonist Holden Caulfield's head, author J. D. Salinger created a unique perspective that allows the reader to experience Holden's romp through New York City firsthand and feel what he feels as the narrative unfolds. Imagine if the novel was a linear narrative told through a third-person point of view—reading it would be a very different experience, wouldn't it? 
Through a narrative viewpoint, you can explore facets of your protagonist's personality and expose your readers to their thoughts. This kind of narrative is an effective choice for personal essays and stories with perspective and personal growth themes. 
Descriptive narrative
In a descriptive narrative, the focus is on how the story's setting, characters, and objects look and feel. The goal here is total immersion in the world of the story; this is different from how a viewpoint narrative strives to create immersion in a character's inner world, a limited perspective on the world of the story. A well-known example of a descriptive narrative is Edgar Allan Poe's short story The Tell-Tale Heart. After murdering a victim and hiding his heart beneath a floorboard, the narrator hears a heartbeat-like thumping, which gets louder and louder until they confess to their crime. The narrative is structured like a conversation between the reader and the narrator, with the narrator's distressed mental state and strong emotions expressed through Poe's word choice, sentence structure, and manner of addressing the reader.
If you're assigned to write a descriptive essay , you'll use descriptive narrative techniques to discuss the topic you're covering. These include using vivid imagery to introduce specific objects and ideas, personification, and similes. 
Characteristics of narrative writing
Each type of writing has its own unique characteristics, and narrative writing is no different. Here are key characteristics you'll find in most narratives:
Descriptive language: This type of language evokes feelings rather than directly stating facts. Descriptive language techniques include metaphors, similes, personification, and onomatopoeia.
Among the characters, nearly every narrative needs to have a protagonist . The protagonist, also known as the main character , is the character whose story is being told as they work toward a goal or face a challenge.
Another character found in nearly every narrative is the antagonist . The antagonist isn't necessarily the "bad guy"; they are simply the character or force imposing obstacles for the protagonist to overcome. In many narratives, the antagonist is a person, a force of nature, the protagonist's society, or even an aspect of the protagonist's personality. 
Plot: The plot is the series of events that happen in your narrative. A plot can be simple, with only one or two events, or it can be complex and multi-layered. 
The beginning: This is where the reader meets your writing. Hooking their attention at the beginning is crucial.
The middle: The middle of your story or essay is where the action happens. This is where your protagonist faces one or more conflicts and reaches the climax, the point where the narrative pivots to the falling action after the protagonist either meets or fails to meet their goal.
The end: After the narrative's climax, the ending wraps up loose story threads, satisfies readers' remaining curiosities, and positions the protagonist for life after the story's events.
Tips for awesome narrative writing
Use your narrative to build characters.
When you're writing in the first-person point of view, your story's narrator is one of the characters in the story. Use this role as an opportunity to shape their character through their word choice, perspective, and reactions to the events in the story. Your narrator doesn't have to be omniscient, nor do they necessarily have to be trustworthy or even the story's only narrator—experiment with things like an unreliable narrator, a limited point of view, or alternating narrators (which gives the reader a taste of each character's perspective). 
Listen to how people tell stories
Next time your friend tells you about their day, pay as much attention to how they tell the story as you do to the story itself. Listen for the jumps forward and back, asides, tangents, and how your friend's volume and animation level change at different parts of the story. You'll notice that certain parts get "fast-forwarded" while others split from the logical, linear narrative and involve more abstract, descriptive language. 
When you sit down to write your next narrative piece, keep these storytelling ebbs and flows in mind. Think about where your friend slowed down to build suspense and where their tone changed to communicate how they felt at different points in the story. You can create these effects in your writing through thoughtful word choice and pacing. 
Mix and match narrative styles
Writing a linear narrative doesn't mean you can't incorporate elements of a descriptive or viewpoint narrative. If your nonlinear essay about the five best summers of your life calls for a passage that shows the reader everything you saw, smelled , and swatted away one year at camp, write that passage. 
Give yourself permission to play. Make up your own onomatopoeia. Put yourself in two different characters' heads and describe the same building from each character's perspective. Then write the characters' conversation with each other about the building. Follow your stream of consciousness as far as it can go and see where you end up. 
This playful kind of writing is called freewriting . It's a fun way to get yourself into a creative mind frame and create a world on the page. There are no structure rules and there's no reason to worry about grammar —the writing you produce during a freewriting session is the raw content you'll shape and polish into a coherent narrative later. For now, give yourself permission to play. 
Make your writing shine
Grammarly can help you tell your story—any story—with confidence by ensuring that your writing is mistake-free and conveys the exact tone you intend. Consider it a built-in editor that helps you hone your craft as you write.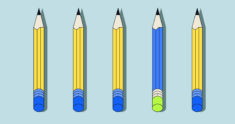 Accessibility links
Skip to content
Accessibility Help
Writing skills - creative and narrative writing
Imaginative or creative writing absorbs readers in an entertaining way. To succeed with this kind of writing you will need to write in a way that is individual, original and compelling to read.
Responding to Prompts
Imagine you're in an exam and you are asked to write a creative piece called 'The Party'. What does this title make you think of? Before you decide what you'd write, it's useful to remember that you do whatever you want with the prompt as long as it's somehow connected to a party.
It doesn't have to be something that really happened
It doesn't have to be based on exactly what the title says or is
It can be as abstract or as mundane as you want it to be.
So this means that for the title 'The Party', you could write a lovely descriptive piece about your dream birthday party, or a personal account of a party you attended that was very good – or very bad. You could write a story about a political party, or a doll's tea party, or a party held by fans to watch the final episode of a TV show everyone is very excited about, or a party that didn't actually happen because no one turned up. The most important thing is that you choose a story you can write well, showing off your skill in using language effectively and keeping your reader entertained.
Original ideas
There is no formula for having a great idea – but to begin your writing, you do need, at least, some kind of idea. Then you need to find ways to turn your idea into something a reader would enjoy reading. This is the creative part, taking something ordinary and turning it into something extraordinary.
For example, think about writing a description of a coastline. You might start to think straight away about a crowded beach - children playing, deck chairs, sun shining, happy sounds; but, if you stop for a moment, you'll recall that that's been done before. It's okay, but it's hardly original.
What about turning that idea on its head - not a crowded beach, but a deserted beach? Not summer, but winter? Not lovely and inviting, but covered in oil and polluted? It's not a pretty picture, but it's original - and that gives impact.
Telling a story
When you tell a friend a story of something real that happened in life, you'll build it up around a climax of action, but tell it in a way that keeps your friend interested and listening. Maybe you saw a footballer break his leg during a Saturday match and you then tell it at school on Monday.
A written story isn't face-to-face and you don't know the reader and this means you'll need more elaboration, explanation and detail – but you can still write it in a very similar way to how you might tell it. Even everyday incidents can make very effective stories if you elaborate and dramatise, add detail and explanation, always keeping a sense of tension till the end. Your reader, like your listening friend, enjoys wondering 'where is it all leading' and 'what will happen next'.
Short stories
A short story needs to be compelling to read and to be this it needs to be given an effective structure. Like all texts, stories also have their own basic 'recipe' called 'genre conventions'. Here is a typical story structure that will help you to keep your own story moving through different stages in a compelling way – and help make sure you don't accidentally ramble on!
This part of your story must work to engage your reader, beginning to absorb them into your 'story-world'. You should aim to hook the reader into the story with the 'plot hook'. Whether you choose to start the story by giving the end away just like Shakespeare did in his play Romeo and Juliet; or you start in the middle of lots of action; or even with very little action at all, you will definitely need to start in a way that hooks your reader – and do so pretty quickly.
Can you find the 'plot hook'?
It was a brilliant summer's day smack in the middle of the school holidays. It was my birthday, too. I was ten. You can imagine I was feeling that life couldn't get much better than this: warm weather, holidays, a bar of chocolate all to myself, a bunch of texts from my mates to answer, and being driven with mum and dad to Twycross Zoo. They knew just how much I loved animals and the chimps there were always my favourites. What could possibly go wrong? That day any thoughts of problems weren't even a distant cloud on the horizon of my sunny mind.
The 'plot hook' in this example is 'What could possibly go wrong?'.
Establish the time and place, as well as the general situation. This can also be used to help develop a suitable mood or atmosphere. It can sometimes help to use a familiar place that your reader can relate to in some way. At this stage, you need to 'set up' the story and begin to introduce the main character(s).
Fiction trigger (or inciting incident)
Use your narrator to tell of an incident or event that the reader feels will spark a chain of events. This helps make the reader feel that the story has really started. From this point, life cannot be quite the same for your main character (that is your protagonist). There is a problem that has to be faced and overcome.
The fiction trigger can be an event that really starts the story. It will develop from the 'plot hook'. If the story is about a day out at the zoo, then maybe an animal has escaped. If it is about a robbery, it might be the event that makes a character consider carrying out a robbery; and if it is about an accident, it will be the event that causes it to happen.
Keeping up the momentum (plot development or rising action) This section builds the tension – keeps the reader absorbed and guessing where it will all lead.
This is where you will move the story forward and will use lots of techniques to keep the reader guessing, 'What will happen next?!'
The problem reaches a head, with suspense creating lots of tension for the reader– showing the reader the possible result of what has come before.
This is not the end of your story – not quite. It will be the key event but your protagonist will, somehow, overcome it and all will be well.
Conclusion (the resolution)
This must leave your reader with a sense of satisfaction, or it could be a twist in the tale leaving questions that linger in the mind.
This is the ending of your story – where all loose ends are tied up to the satisfaction of the reader. A good story will cause the reader to go, 'Hmm – I liked that' or even 'Wow'
By following this story structure, and planning under each of the above headings, you should be able to come up with a tense plot for your own story, one that will engage and absorb your reader.
Writing techniques
Throughout your own story, you will also need to use writing techniques that will work to keep your reader engaged and absorbed. An important skill is to put clear images of the setting and characters in your reader's mind, as well as to create a sense of atmosphere that suits each part of the story.
Narration - the voice that tells the story, either first person (I/me) or third person (he/him/she/her). This needs to have the effect of interesting your reader in the story with a warm and inviting but authoritative voice.
Description - describing words such as adjectives , adverbs , similes and metaphors that add detail. This is told by the narrator. It helps engage readers by creating vivid pictures and feelings in their 'mind's eye'.
Dialogue - the direct speech of characters, shown inside quotation marks. We all judge characters by what they talk about and by the way they speak. This makes dialogue a key technique for creating interest and realism.
Alliteration - repetition of the same beginning sounds in nearby words.This can create a useful emphasis, maybe to highlight a sound or movement, or to intensify feeling or even to bind words together.
Connotation - a word's meaning can be literal, as in 'It looked like a cat', or it can create connotations as in 'As soon as the food reached the table, the boy pounced on it like a cat.' A connotation is a meaning created by a special use of a word in a particular way or context. It works by adding some kind of emotion or a feeling to a word's usual meaning. All literature depends upon using language that creates connotations. They engage the reader because they evoke reactions and feelings.
Pathetic fallacy - personification is a kind of metaphor and when nature is described in this way, it is called a use of pathetic fallacy. This can help suggest a suitable atmosphere or imply what the mood of the characters is at a certain point, eg in a ghost story, the storm clouds could be said to 'glower down angrily upon the group of youngsters'. A pathetic fallacy can add atmosphere to a scene. It can even give clues to the reader as to what is to come, acting as a kind of foreshadowing .
Personification - this is a technique of presenting objects as if they have feelings, eg 'the rain seemed to be dancing merrily on the excited tin roof.' This creates a sense of emotion and mood for the reader.
Repetition - the action of repeating a word or idea. This can add emphasis or create an interesting pattern of sound or ideas.
Onomatopoeia - use of words which echo their meaning in sound, for example, 'whoosh' 'bang'. Using this can add emotion or feeling that helps give the reader a vivid sense of the effect being described.
Simile - a kind of description. A simile compares two things so that the thing described is understood more vividly, eg 'The water was as smooth as glass.' (Hint - 'like' or 'as' are key words to spot as these create the simile). A simile can create a vivid image in the reader's mind, helping to engage and absorb them.
Symbolism - we grow up learning lots of symbols and these can be used in stories to convey a lot of meaning as well as feeling in a single idea or word, eg a red rose can symbolise romantic love; a heavy buckled belt can hint at the power held by the character; an apple can even symbolize temptation if it is used in a way that the reader links to the apple that tempted Eve in the biblical Garden of Eden.
Impact - symbols help writers pack a lot of meaning into just a single word. They work to engage the reader, too, for the reader automatically gets involved in working out the meaning.
Examples of narration
First person narrator.
I held on to the tuft of grass and slowly looked down - I was too shocked to speak. One moment I had been strolling along the cliff with Vicki, the next I was hanging over the edge. And where was Vicki?
The only thing you shouldn't do is swap the narrative point of view during the story - don't start with 'I' and then switch to 'he', as it is likely to confuse your reader.
Third person narrator
Steve held on to the tuft of grass and slowly looked down - he was too shocked to speak. One moment he had been strolling along the cliff with Vicki, the next he was hanging over the edge. And where was Vicki?
Ending a short story
The ending of a story doesn't necessarily have to be happy but it has to make sense in a way that ties up what has happened.
There are different types of story endings, for example:
The cliff-hanger - this isn't an ending as such, it's a way of tempting the reader to read the next chapter or instalment. Charles Dickens wrote his chapters like this as they were originally published in magazines in serial form. For example, does the spy manage to stop the bomb in time?
The twist-in-the-tale - the reader will feel fairly sure about the ending, but in the final part everything changes and we are surprised. For example, we learn that it isn't a bomb after all, it's a birthday present!
The enigma ending - the story stops, but the reader is left a little unsure what will come to happen, yet is intrigued by the possibilities - and still feels satisfied. For example, the bomb is defused and everyone is safe, but then an army commander reports the theft of another bomb... only this time twice as powerful.
There are many possibilities; but there are two endings you should try to avoid:
The trick ending - a bomb will inevitably explode and as it does, the narrator wakes up - it was all a dream. This is too clichéd and unsatisfying for modern readers.
The disconnected ending - the secret agent suddenly stops worrying about the bomb, retires, and goes off to play golf. Readers don't like this because the ending has nothing to do with the story – very unsatisfying.
Whatever kind of story you write, work out a satisfying ending and include it in your plan.
Writing that is creative and imaginative needs to be entertaining. You need to experiment a little and not be frightened to try something new.
What might you write about if the following tasks came up in an exam? Take a few minutes to think about different ways you could interpret the task, and maybe sketch a quick plan for your best idea.
The Best Day of My Life
The Mysterious Door
Never Again
Stormy Weather
How to be a Hero
Sunday at the Beach
My Life as an Expert
Greetings from the Future
What I REALLY Learned at School

Narrative Writing: A Complete Guide for Teachers and Students
MASTERING THE CRAFT OF NARRATIVE WRITING
Narratives build on and encourage the development of the fundamentals of writing. They also require developing an additional skill set: the ability to tell a good yarn, and storytelling is as old as humanity.
We see and hear stories everywhere and daily, from having good gossip on the doorstep with a neighbor in the morning to the dramas that fill our screens in the evening.
Good narrative writing skills are hard-won by students even though it is an area of writing that most enjoy due to the creativity and freedom it offers.
Here we will explore some of the main elements of a good story: plot, setting, characters, conflict, climax, and resolution . And we will look too at how best we can help our students understand these elements, both in isolation and how they mesh together as a whole.
WHAT IS A NARRATIVE?
A narrative is a story that shares a sequence of events , characters, and themes. It expresses experiences, ideas, and perspectives that should aspire to engage and inspire an audience.
A narrative can spark emotion, encourage reflection, and convey meaning when done well.
Narratives are a popular genre for students and teachers as they allow the writer to share their imagination, creativity, skill, and understanding of nearly all elements of writing. We occasionally refer to a narrative as 'creative writing' or story writing.
The purpose of a narrative is simple, to tell the audience a story. It can be written to motivate, educate, or entertain and can be fact or fiction.
A COMPLETE UNIT ON TEACHING NARRATIVE WRITING IN 2022
Teach your students to become skilled story writers with this HUGE NARRATIVE & CREATIVE STORY WRITING UNIT . Offering a COMPLETE SOLUTION to teaching students how to craft CREATIVE CHARACTERS, SUPERB SETTINGS, and PERFECT PLOTS .
Over 192 PAGES of materials, including:
TYPES OF NARRATIVE WRITING
There are many narrative writing genres and sub-genres such as these.
We have a complete guide to writing a personal narrative that differs from the traditional story-based narrative covered in this guide. It includes personal narrative writing prompts, resources, and examples and can be found here.
As we can see, narratives are an open-ended form of writing that allows you to showcase creativity in many directions. However, all narratives share a common set of features and structure known as "Story Elements", which are briefly covered in this guide.
Don't overlook the importance of understanding story elements and the value this adds to you as a writer who can dissect and create grand narratives. We also have an in-depth guide to understanding story elements here .
CHARACTERISTICS OF NARRATIVE WRITING
Narrative structure.
ORIENTATION (BEGINNING) Set the scene by introducing your characters, setting and time of the story. Establish your who, when and where in this part of your narrative
COMPLICATION AND EVENTS (MIDDLE) In this section activities and events involving your main characters are expanded upon. These events are written in a cohesive and fluent sequence.
RESOLUTION (ENDING) Your complication is resolved in this section. It does not have to be a happy outcome, however.
EXTRAS: Whilst orientation, complication and resolution are the agreed norms for a narrative, there are numerous examples of popular texts that did not explicitly follow this path exactly.
NARRATIVE FEATURES
LANGUAGE: Use descriptive and figurative language to paint images inside your audience's minds as they read.
PERSPECTIVE Narratives can be written from any perspective but are most commonly written in first or third person.
DIALOGUE Narratives frequently switch from narrator to first-person dialogue. Always use speech marks when writing dialogue.
TENSE If you change tense, make it perfectly clear to your audience what is happening. Flashbacks might work well in your mind but make sure they translate to your audience.
THE PLOT MAP
This graphic is known as a plot map, and nearly all narratives fit this structure in one way or another, whether romance novels, science fiction or otherwise.
It is a simple tool that helps you understand and organise a story's events. Think of it as a roadmap that outlines the journey of your characters and the events that unfold. It outlines the different stops along the way, such as the introduction, rising action, climax, falling action, and resolution, that help you to see how the story builds and develops.
Using a plot map, you can see how each event fits into the larger picture and how the different parts of the story work together to create meaning. It's a great way to visualize and analyze a story.
Be sure to refer to a plot map when planning a story, as it has all the essential elements of a great story.
THE 5 KEY STORY ELEMENTS OF A GREAT NARRATIVE (6-MINUTE TUTORIAL VIDEO)
This video we created provides an excellent overview of these elements and demonstrates them in action in stories we all know and love.
HOW TO WRITE A NARRATIVE
Now that we understand the story elements and how they come together to form stories, it's time to start planning and writing your narrative.
In many cases, the template and guide below will provide enough details on how to craft a great story. However, if you still need assistance with the fundamentals of writing, such as sentence structure, paragraphs and using correct grammar, we have some excellent guides on those here.
USE YOUR WRITING TIME EFFECTIVELY: Maximize your narrative writing sessions by spending approximately 20 per cent of your time planning and preparing. This ensures greater productivity during your writing time and keeps you focused and on task.
Use tools such as graphic organizers to logically sequence your narrative if you are not a confident story writer. If you are working with reluctant writers, try using narrative writing prompts to get their creative juices flowing.
Spend most of your writing hour on the task at hand, don't get too side-tracked editing during this time and leave some time for editing. When editing a narrative, examine it for these three elements.
Spelling and grammar ( Is it readable?)
Story structure and continuity ( Does it make sense, and does it flow? )
Character and plot analysis. (Are your characters engaging? Does your problem/resolution work? )
1. SETTING THE SCENE: THE WHERE AND THE WHEN
The story's setting often answers two of the central questions in the story, namely, the where and the when. The answers to these two crucial questions will often be informed by the type of story the student is writing.
The story's setting can be chosen to quickly orient the reader to the type of story they are reading. For example, a fictional narrative writing piece such as a horror story will often begin with a description of a haunted house on a hill or an abandoned asylum in the middle of the woods. If we start our story on a rocket ship hurtling through the cosmos on its space voyage to the Alpha Centauri star system, we can be reasonably sure that the story we are embarking on is a work of science fiction.
Such conventions are well-worn clichés true, but they can be helpful starting points for our novice novelists to make a start.
Having students choose an appropriate setting for the type of story they wish to write is an excellent exercise for our younger students. It leads naturally onto the next stage of story writing, which is creating suitable characters to populate this fictional world they have created. However, older or more advanced students may wish to play with the expectations of appropriate settings for their story. They may wish to do this for comic effect or in the interest of creating a more original story. For example, opening a story with a children's birthday party does not usually set up the expectation of a horror story. Indeed, it may even lure the reader into a happy reverie as they remember their own happy birthday parties. This leaves them more vulnerable to the surprise element of the shocking action that lies ahead.
Once the students have chosen a setting for their story, they need to start writing. Little can be more terrifying to English students than the blank page and its bare whiteness stretching before them on the table like a merciless desert they must cross. Give them the kick-start they need by offering support through word banks or writing prompts. If the class is all writing a story based on the same theme, you may wish to compile a common word bank on the whiteboard as a prewriting activity. Write the central theme or genre in the middle of the board. Have students suggest words or phrases related to the theme and list them on the board.
You may wish to provide students with a copy of various writing prompts to get them started. While this may mean that many students' stories will have the same beginning, they will most likely arrive at dramatically different endings via dramatically different routes.
A bargain is at the centre of the relationship between the writer and the reader. That bargain is that the reader promises to suspend their disbelief as long as the writer creates a consistent and convincing fictional reality. Creating a believable world for the fictional characters to inhabit requires the student to draw on convincing details. The best way of doing this is through writing that appeals to the senses. Have your student reflect deeply on the world that they are creating. What does it look like? Sound like? What does the food taste like there? How does it feel like to walk those imaginary streets, and what aromas beguile the nose as the main character winds their way through that conjured market?
Also, Consider the when; or the time period. Is it a future world where things are cleaner and more antiseptic? Or is it an overcrowded 16th-century London with human waste stinking up the streets? If students can create a multi-sensory installation in the reader's mind, then they have done this part of their job well.
Popular Settings from Children's Literature and Storytelling
Fairytale Kingdom
Magical Forest
Village/town
Underwater world
Space/Alien planet
2. CASTING THE CHARACTERS: THE WHO
Now that your student has created a believable world, it is time to populate it with believable characters.
In short stories, these worlds mustn't be overpopulated beyond what the student's skill level can manage. Short stories usually only require one main character and a few secondary ones. Think of the short story more as a small-scale dramatic production in an intimate local theater than a Hollywood blockbuster on a grand scale. Too many characters will only confuse and become unwieldy with a canvas this size. Keep it simple!
Creating believable characters is often one of the most challenging aspects of narrative writing for students. Fortunately, we can do a few things to help students here. Sometimes it is helpful for students to model their characters on actual people they know. This can make things a little less daunting and taxing on the imagination. However, whether or not this is the case, writing brief background bios or descriptions of characters' physical personality characteristics can be a beneficial prewriting activity. Students should give some in-depth consideration to the details of who their character is: How do they walk? What do they look like? Do they have any distinguishing features? A crooked nose? A limp? Bad breath? Small details such as these bring life and, therefore, believability to characters. Students can even cut pictures from magazines to put a face to their character and allow their imaginations to fill in the rest of the details.
Younger students will often dictate to the reader the nature of their characters. To improve their writing craft, students must know when to switch from story-telling mode to story-showing mode. This is particularly true when it comes to character. Encourage students to reveal their character's personality through what they do rather than merely by lecturing the reader on the faults and virtues of the character's personality. It might be a small relayed detail in the way they walk that reveals a core characteristic. For example, a character who walks with their head hanging low and shoulders hunched while avoiding eye contact has been revealed to be timid without the word once being mentioned. This is a much more artistic and well-crafted way of doing things and is less irritating for the reader. A character who sits down at the family dinner table immediately snatches up his fork and starts stuffing roast potatoes into his mouth before anyone else has even managed to sit down has revealed a tendency towards greed or gluttony.
Understanding Character Traits
Again, there is room here for some fun and profitable prewriting activities. Give students a list of character traits and have them describe a character doing something that reveals that trait without ever employing the word itself.
It is also essential to avoid adjective stuffing here. When looking at students' early drafts, adjective stuffing is often apparent. To train the student out of this habit, choose an adjective and have the student rewrite the sentence to express this adjective through action rather than telling.
When writing a story, it is vital to consider the character's traits and how they will impact the story's events. For example, a character with a strong trait of determination may be more likely to overcome obstacles and persevere. In contrast, a character with a tendency towards laziness may struggle to achieve their goals. In short, character traits add realism, depth, and meaning to a story, making it more engaging and memorable for the reader.
Popular Character Traits in Children's Stories
Determination
Imagination
Perseverance
Responsibility
We have an in-depth guide to creating great characters here , but most students should be fine to move on to planning their conflict and resolution.
3. NO PROBLEM? NO STORY! HOW CONFLICT DRIVES A NARRATIVE
This is often the area apprentice writers have the most difficulty with. Students must understand that without a problem or conflict, there is no story. The problem is the driving force of the action. Usually, in a short story, the problem will center around what the primary character wants to happen or, indeed, wants not to happen. It is the hurdle that must be overcome. It is in the struggle to overcome this hurdle that events happen.
Often when a student understands the need for a problem in a story, their completed work will still not be successful. This is because, often in life, problems remain unsolved. Hurdles are not always successfully overcome. Students pick up on this.
We often discuss problems with friends that will never be satisfactorily resolved one way or the other, and we accept this as a part of life. This is not usually the case with writing a story. Whether a character successfully overcomes his or her problem or is decidedly crushed in the process of trying is not as important as the fact that it will finally be resolved one way or the other.
A good practical exercise for students to get to grips with this is to provide copies of stories and have them identify the central problem or conflict in each through discussion. Familiar fables or fairy tales such as Three Little Pigs, The Boy Who Cried Wolf, Cinderella, etc., are great for this.
While it is true that stories often have more than one problem or that the hero or heroine is unsuccessful in their first attempt to solve a central problem, for beginning students and intermediate students, it is best to focus on a single problem, especially given the scope of story writing at this level. Over time students will develop their abilities to handle more complex plots and write accordingly.
Popular Conflicts found in Children's Storytelling.
Good vs evil
Individual vs society
Nature vs nurture
Self vs others
Man vs self
Man vs nature
Man vs technology
Individual vs fate
Self vs destiny
Conflict is the heart and soul of any good story. It's what makes a story compelling and drives the plot forward. Without conflict, there is no story. Every great story has a struggle or a problem that needs to be solved, and that's where conflict comes in. Conflict is what makes a story exciting and keeps the reader engaged. It creates tension and suspense and makes the reader care about the outcome.
Like in real life, conflict in a story is an opportunity for a character's growth and transformation. It's a chance for them to learn and evolve, making a story great. So next time stories are written in the classroom, remember that conflict is an essential ingredient, and without it, your story will lack the energy, excitement, and meaning that makes it truly memorable.
4. THE NARRATIVE CLIMAX: HOW THINGS COME TO A HEAD!
The climax of the story is the dramatic high point of the action. It is also when the struggles kicked off by the problem come to a head. The climax will ultimately decide whether the story will have a happy or tragic ending. In the climax, two opposing forces duke things out until the bitter (or sweet!) end. One force ultimately emerges triumphant. As the action builds throughout the story, suspense increases as the reader wonders which of these forces will win out. The climax is the release of this suspense.
Much of the success of the climax depends on how well the other elements of the story have been achieved. If the student has created a well-drawn and believable character that the reader can identify with and feel for, then the climax will be more powerful.
The nature of the problem is also essential as it determines what's at stake in the climax. The problem must matter dearly to the main character if it matters at all to the reader.
Have students engage in discussions about their favorite movies and books. Have them think about the storyline and decide the most exciting parts. What was at stake at these moments? What happened in your body as you read or watched? Did you breathe faster? Or grip the cushion hard? Did your heart rate increase, or did you start to sweat? This is what a good climax does and what our students should strive to do in their stories.
The climax puts it all on the line and rolls the dice. Let the chips fall where the writer may…
Popular Climax themes in Children's Stories
A battle between good and evil
The character's bravery saves the day
Character faces their fears and overcomes them
The character solves a mystery or puzzle.
The character stands up for what is right.
Character reaches their goal or dream.
The character learns a valuable lesson.
The character makes a selfless sacrifice.
The character makes a difficult decision.
The character reunites with loved ones or finds true friendship.
5. RESOLUTION: TYING UP LOOSE ENDS
After the climactic action, a few questions will often remain unresolved for the reader, even if all the conflict has been resolved. The resolution is where those lingering questions will be answered. The resolution in a short story may only be a brief paragraph or two. But, in most cases, it will still be necessary to include an ending immediately after the climax can feel too abrupt and leave the reader feeling unfulfilled.
An easy way to explain resolution to students struggling to grasp the concept is to point to the traditional resolution of fairy tales, the "And they all lived happily ever after" ending. This weather forecast for the future allows the reader to take their leave. Have the student consider the emotions they want to leave the reader with when crafting their resolution.
While the action is usually complete by the end of the climax, it is in the resolution that if there is a twist to be found, it will appear – think of movies such as The Usual Suspects. Pulling this off convincingly usually requires considerable skill from a student writer. Still, it may well form a challenging extension exercise for those more gifted storytellers among your students.
Popular Resolutions in Children's Stories
Our hero achieves their goal
The character learns a valuable lesson
A character finds happiness or inner peace.
The character reunites with loved ones.
Character restores balance to the world.
The character discovers their true identity.
Character changes for the better.
The character gains wisdom or understanding.
Character makes amends with others.
The character learns to appreciate what they have.
Once students have completed their story, they can edit for grammar, vocabulary choice, spelling, etc., but not before!
As mentioned, there is a craft to storytelling, as well as an art. When accurate grammar, perfect spelling, and immaculate sentence structures are pushed at the outset, they can cause storytelling paralysis. For this reason, it is essential that when we encourage the students to write a story, we give them license to make mechanical mistakes in their use of language that they can work on and fix later.
Good narrative writing is a very complex skill to develop and will take the student years to become competent. It challenges not only the student's technical abilities with language but also her creative faculties. Writing frames, word banks, mind maps, and visual prompts can all give valuable support as students develop the wide-ranging and challenging skills required to produce a successful narrative writing piece. But, at the end of it all, as with any craft, practice and more practice is at the heart of the matter.
TIPS FOR WRITING A GREAT NARRATIVE
Start your story with a clear purpose: If you can determine the theme or message you want to convey in your narrative before starting it will make the writing process so much simpler.
Choose a compelling storyline and sell it through great characters, setting and plot: Consider a unique or interesting story that captures the reader's attention, then build the world and characters around it.
Develop vivid characters that are not all the same: Make your characters relatable and memorable by giving them distinct personalities and traits you can draw upon in the plot.
Use descriptive language to hook your audience into your story: Use sensory language to paint vivid images and sequences in the reader's mind.
Show, don't tell your audience: Use actions, thoughts, and dialogue to reveal character motivations and emotions through storytelling.
Create a vivid setting that is clear to your audience before getting too far into the plot: Describe the time and place of your story to immerse the reader fully.
Build tension: Refer to the story map earlier in this article and use conflict, obstacles, and suspense to keep the audience engaged and invested in your narrative.
Use figurative language such as metaphors, similes, and other literary devices to add depth and meaning to your narrative.
Edit, revise, and refine: Take the time to refine and polish your writing for clarity and impact.
Stay true to your voice: Maintain your unique perspective and style in your writing to make it your own.
NARRATIVE WRITING EXAMPLES (Student Writing Samples)
Below are a collection of student writing samples of narratives. Click on the image to enlarge and explore them in greater detail. Please take a moment to read these creative stories in detail and the teacher and student guides which highlight some of the critical elements of narratives to consider before writing.
Please understand these student writing samples are not intended to be perfect examples for each age or grade level but a piece of writing for students and teachers to explore together to critically analyze to improve student writing skills and deepen their understanding of story writing.
We recommend reading the example either a year above or below, as well as the grade you are currently working with, to gain a broader appreciation of this text type.
NARRATIVE WRITING PROMPTS (Journal Prompts)
When students have a great journal prompt, it can help them focus on the task at hand, so be sure to view our vast collection of visual writing prompts for various text types here or use some of these.
On a recent European trip, you find your travel group booked into the stunning and mysterious Castle Frankenfurter for a single night… As night falls, the massive castle of over one hundred rooms seems to creak and groan as a series of unexplained events begin to make you wonder who or what else is spending the evening with you. Write a narrative that tells the story of your evening.
You are a famous adventurer who has discovered new lands; keep a travel log over a period of time in which you encounter new and exciting adventures and challenges to overcome. Ensure your travel journal tells a story and has a definite introduction, conflict and resolution.
You create an incredible piece of technology that has the capacity to change the world. As you sit back and marvel at your innovation and the endless possibilities ahead of you, it becomes apparent there are a few problems you didn't really consider. You might not even be able to control them. Write a narrative in which you ride the highs and lows of your world-changing creation with a clear introduction, conflict and resolution.
As the final door shuts on the Megamall, you realise you have done it… You and your best friend have managed to sneak into the largest shopping centre in town and have the entire place to yourselves until 7 am tomorrow. There is literally everything and anything a child would dream of entertaining themselves for the next 12 hours. What amazing adventures await you? What might go wrong? And how will you get out of there scot-free?
A stranger walks into town… Whilst appearing similar to almost all those around you, you get a sense that this person is from another time, space or dimension… Are they friends or foes? What makes you sense something very strange is going on? Suddenly they stand up and walk toward you with purpose extending their hand… It's almost as if they were reading your mind.
NARRATIVE WRITING VIDEO TUTORIAL
Teaching Resources
Use our resources and tools to improve your student's writing skills through proven teaching strategies.
When teaching narrative writing, it is essential that you have a range of tools, strategies and resources at your disposal to ensure you get the most out of your writing time. You can find some examples below, which are free and paid premium resources you can use instantly without any preparation.
FREE Narrative Graphic Organizer
THE STORY TELLERS BUNDLE OF TEACHING RESOURCES
A MASSIVE COLLECTION of resources for narratives and story writing in the classroom covering all elements of crafting amazing stories. MONTHS WORTH OF WRITING LESSONS AND RESOURCES, including:
NARRATIVE WRITING CHECKLIST BUNDLE
OTHER GREAT ARTICLES ABOUT NARRATIVE WRITING
Narrative Writing for Kids: Essential Skills and Strategies
7 Great Narrative Lesson Plans Students and Teachers Love
Top 7 Narrative Writing Exercises for Students
How to Write a Scary Story
The content for this page has been written by Shane Mac Donnchaidh.  A former principal of an international school and English university lecturer with 15 years of teaching and administration experience. Shane's latest Book, The Complete Guide to Nonfiction Writing , can be found here.  Editing and support for this article have been provided by the literacyideas team.
Explore our Premium Teaching Unit on STORY WRITING
Kindlepreneur
Book Marketing for Self-Publishing Authors
Home / Book Writing / Narrative Writing Prompts: 50+ Ideas for Your Literary Masterpiece
Narrative Writing Prompts: 50+ Ideas for Your Literary Masterpiece
Narrative writing is the style of writing used in fiction and creative nonfiction, such as memoirs. It's the telling of a story, with a beginning, middle, and end. As such, becoming proficient at narrative writing is essential if you want to make a living writing.
Even if you want to write only as a hobby, you'll need to be more than passingly familiar with this kind of writing. Luckily, this article will help you do just that. First, we'll discuss a bit more about narrative writing, then dive into some narrative writing prompts to get the ideas flowing.
Kinds of narrative writing.
Who narrative writing prompts are for.
List of narrative writing prompts.
Table of contents
Different Types of Narrative Writing
Who Should Use Narrative Writing Prompts?
Linear Narrative Prompts
Non-Linear Narrative Prompts
Viewpoint Narrative
Descriptive Narrative
Finding Your Market Niche
There are several types of narrative writing that are used in fiction and some nonfiction books. The most common type is the linear narrative, in which the story progresses in a logical manner. Most fiction is of the linear narrative type .
There's also the non-linear narrative, in which the story jumps around through time. A couple of well-known non-linear story examples include movies such as Pulp Fiction , Eternal Sunshine of the Spotless Mind , and Memento .
Then you have the viewpoint narrative, in which the story is written from the narrator's point of view. Memoirs are examples of viewpoint narrative works, but there are also many first-person point-of-view works of fiction.
Formatting Has Never Been Easier
Write and format professional books with ease. Never before has creating formatted books been easier.
Finally, you have the descriptive narrative, in which a scene, person, place, or thing is described with detailed description using the five senses. A good story will contain enough description to immerse the reader in the story.
We've grouped the creative writing prompts below according to these narrative types. You can pick a prompt from each and get writing, or you can choose only ones that are interesting/pertinent to whatever work-in-progress you're currently involved with.
But before we get to the prompts, do you really need to practice narrative writing?
Whether you're a middle school or high school student, a young writer or an old hand, practicing your craft can only help your writing. While it's true you may remember narrative writing exercises from your elementary school days (no matter how long ago they were), that doesn't mean these exercises can't help you today.
The best writers work on their craft constantly. Like anything else, writing skills need to be sharpened and honed. And one of the best ways to do that is through the various types of narrative writing.
Narrative writing prompts can also help you overcome writer's block so you can get back to writing, whether it's a horror story or a narrative essay. Getting the creative gears turning is great for overcoming creative blocks.
So it doesn't matter where you are in your writing career, narrative writing prompts can help!
Narrative Writing Prompts
These prompts provide a fun way to sharpen your writing skills. You can choose one narrative prompt at a time, or work on multiple to really make things interesting.
Make sure to include a beginning, middle, and end for these linear prompts. They should tell a story in which the main character has to solve a problem or overcome some obstacle , whether physically, emotionally, or both.
1. Write a short story about a fantasy character who gets stuck in our world and has to find their way back home.
2. Write a scene in which a kid has to get home for dinner across a treacherous landscape and through a gauntlet of imaginary monsters and evil sorcerers.
3. Pick three tropes from your favorite writing genre and use them to inform your story. (Example: Horror story (genre), vampires, mad scientist, and a questionable ally.)
4. Write about a character who goes on a blind date that either goes really well or really poorly.
5. Write about a character who wants nothing more than to ride a Ferris wheel, but has a phobia of balloons.
6. Write about an art thief going to great lengths to steal a piece of art.
7. Write about a police officer who must talk someone out of doing something drastic and terrible.
8. Write a scene about a woman meeting a date at a coffee shop and running into her ex.
9. Write about a woman who must brave a violent storm to get home to her children.
10. Write a story detailing a harrowing visit to another country.
Get creative with these prompt ideas. Non-linear narrative prompts are often told from multiple perspectives and/or through the use of epistolary means (i.e. letters, journal entries, news reports, etc.).
11. Write about a fictional character through ripped-out pages from a journal that another character finds.
12. Write a story about a group of friends who go camping and end up getting assaulted by strange creatures. But piece the story together from the point of view of two or more characters.
13. Recount the end of a relationship from the POV of the two participants. Is there a misunderstanding at work, or do both people have the exact same story about why the relationship ended?
14. Write about a family who experiences an earthquake in different parts of the city.
15. Write a scene in which a cop and a criminal are matching wits in an interview room.
16. Start with the end of a story you know well, and then write it backward.
17. Write a story about a character with amnesia who remembers events out of order.
18. Explore a major historical event through the eyes of fictional characters who were "there."
19. Start in the middle of a story about a long journey, then use flashbacks to fill in essential plot elements.
20. Using an unreliable narrator , tell the story of a disastrous music festival.
Viewpoint narrative can be completely made up or a product of your own personal experience. You can always combine fiction and personal narrative for a great writing exercise . If you're having trouble with writer's block , then the following prompts may be the easiest way to get your writing back on track.
21. What's your favorite memory from childhood? Write it down in as much detail as possible.
22. What's the proudest moment of your life so far? Use it as a starting point to craft a scene in which the moment gets even better.
23. What drew you to creative writing? Describe what inspired you to become a writer.
24. Think back to a day in 7th grade when you had a great day. Describe the day and what made it so great.
25. Write a comedic scene about your family on vacation.
26. Have you ever broken the law? Don't answer that. Instead, write a fictional story in which you do break the law.
27. Think of a famous person who gives you inspiration. Write about what you would do if you ever met them.
28. Write about what you would do on your dream vacation.
29. Write a short story about becoming a superhero.
30. Write a story from the viewpoint of a fictional character planning something nefarious.
31. Write a romantic story about meeting the love of your life.
32. Write a journal entry from the viewpoint of a character who has just accomplished their biggest goal.
33. Write a story about a day in the life of someone from a different cultural background.
34. Write a personal narrative in which you become a professional athlete in your favorite sport.
35. Write a story in which you're a rock star or a movie star.
36. Write a story from the POV of a character struggling to change the world for the better.
37. Write a first-person story about a police officer cracking the big case.
38. Write about a time you tried and failed at something. Explore your feelings and the aftermath.
39. Write about the weirdest thing that's ever happened to you.
40. Write about a near-death experience you've had.
In descriptive narrative, plot is secondary. It's more about getting the details down using all five senses . This can really help strengthen your fiction writing by helping readers feel immersed in the world of your story.
41. Describe a haunted house in detail.
42. Describe a fantasy creature you've made up or one from existing lore.
43. Write about the neighborhood park, including people who frequent it.
44. Write about a breathtaking building you've always liked.
45. Write about a landfill.
46. Write about a fantasy world in which dragons, demons, and elves exist.
47. Write about a building you're intimately familiar with.
48. Write about a spooky forest.
49. Write about a person (either real or fictional) without leaving any details out.
50. Describe the most beautiful sunset or vista you've ever seen.
While most of these writing prompts are mere exercises to strengthen your writing, you may find that they result in a story idea or two. So whether you use them as journal prompts for creative, stream-of-consciousness writing or as a way to come up with stories doesn't really matter. What matters is the writing activity you get out of them. Each hour you spend writing (and not just staring at the screen or surfing social media) adds to the 10,000 hours it takes to become an expert at something.
But what do you do when you want to put your writing out into the world? Well, if you want to make some money from your craft, you'll need to find the right market for your work.
Just as getting to know your characters is important for writing a good story, getting to know your market niche is essential for getting your story in front of readers . There are a couple of ways to do this, but only one that leaves you more time for actual writing. And that means using Publisher Rocket , made by the team here at Kindlepreneur.
With Publisher Rocket, you can get data in seconds that would otherwise take you hours if you were to comb through Amazon yourself. The main PR tools allow you to:
Learn what keywords Amazon customers use to search for books like yours — and how many searches a given keyword (or phrase) receives per month.
See what's working for other authors in your genre with data on book price, monthly sales, ranking, and book cover styles.
Find niche categories with the right amount of demand and competition for your books.
Gather keywords to use in your Amazon Ad campaigns.
Check out Publisher Rocket here to learn more.
Dave Chesson
When I'm not sipping tea with princesses or lightsaber dueling with little Jedi, I'm a book marketing nut. Having consulted multiple publishing companies and NYT best-selling authors, I created Kindlepreneur to help authors sell more books. I've even been called "The Kindlepreneur" by Amazon publicly, and I'm here to help you with your author journey.
Related Posts
What is nanowrimo: the ultimate guide, scrivener coupons and discount codes (updated for 2023), how to write a book using google docs, sell more books on amazon, amazon kindle rankings e-book.
Learn how to rank your Kindle book #1 on Amazon with our collection of time-tested tips and tricks.
Join the community
Join 111,585 other authors who receive weekly emails from us to help them make more money selling books.