Awards Season
Big Stories
Pop Culture
Video Games
Celebrities
What You Need to Know About Norway Fjords Cruise Reviews
Norway is one of the most beautiful countries in the world, and a cruise through its majestic fjords is an experience that many travelers dream of. But before you book your cruise, it's important to read up on Norway Fjords cruise reviews to make sure you're getting the best experience possible. Here's what you need to know about Norway Fjords cruise reviews.
Types of Cruises Available
There are a variety of different types of cruises available in Norway, from small sailboats to large luxury liners. Depending on your budget and preferences, you can choose from a variety of different experiences. Some cruises are focused on sightseeing and exploring the fjords, while others offer more activities like kayaking or fishing. It's important to read reviews carefully to make sure that the cruise you choose offers the type of experience you're looking for.
What to Look for in Reviews
When reading reviews for Norway Fjords cruises, it's important to look for information about the quality of the ship, staff, food, and amenities. You should also look for information about any special activities or excursions that are offered on board. It's also helpful to read reviews from people who have taken similar cruises so that you can get an idea of what to expect.
Tips for Choosing a Cruise
Once you have read some reviews and narrowed down your options, there are a few tips that can help you choose the right cruise for your needs. Make sure that the ship is well-maintained and has all the amenities you need. Also check out any special offers or discounts that may be available. Finally, make sure that the staff is friendly and knowledgeable so that they can help make your trip as enjoyable as possible.
By reading up on Norway Fjords cruise reviews before booking your trip, you can ensure that you get the best experience possible. With careful research and some helpful tips, you can find the perfect cruise for your needs and have an unforgettable journey through one of Europe's most breathtaking landscapes.
This text was generated using a large language model, and select text has been reviewed and moderated for purposes such as readability.
MORE FROM ASK.COM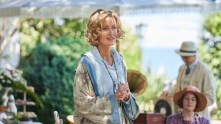 Discussions
Reading Challenge
Kindle Notes & Highlights
Favorite genres
Friends' recommendations
Account settings
Book Reviews Books
Lists Tagged "Book Reviews"
Quotes Tagged "Book Reviews"
Videos Tagged "Book Reviews"
Welcome back. Just a moment while we sign you in to your Goodreads account.
Advertisement
Supported by
Book Review
How American Evangelicalism Became 'Mister Rogers With a Blowtorch'
In his new book, "The Kingdom, the Power, and the Glory," the journalist Tim Alberta subjects his faith's embrace of right-wing extremism to critical scrutiny.
  By Jennifer Szalai
The Best Romances of 2023
Here are the novels our columnist loved most.
  By Olivia Waite
The Best Thrillers of 2023
They include an espionage caper, the tale of a murderous librarian and a high-stakes adventure that takes place inside the various stomachs of a whale.
  By Sarah Lyall
The Critics' Picks: A Year in Reading
The Book Review's daily critics — Dwight Garner, Alexandra Jacobs and Jennifer Szalai — reflect on the books that stuck with them in 2023.
  By Jennifer Szalai ,  Alexandra Jacobs and Dwight Garner
The 10 Best Books of 2023
The staff of The New York Times Book Review choose the year's standout fiction and nonfiction.
  By The New York Times Books Staff
Francis Ford Coppola Talks a Big Game, and for Good Reason
Sam Wasson's supremely entertaining new book, "The Path to Paradise," tracks the ups and downs, ins and outs, of a remarkable career.
  By David Kamp
8 New Books Coming in December
A landmark biography of Ella Fitzgerald, memoirs from David Mamet and Liz Cheney, a new historical novel from Ariel Lawhon and more.
100 Notable Books of 2023
Here are the year's notable fiction, poetry and nonfiction, chosen by the staff of The New York Times Book Review.
Best-Seller Lists: Dec. 10, 2023
All the lists: print, e-books, fiction, nonfiction, children's books and more.
Books of The Times
Hard Truths About Suffering, From a Writer Who's Lived to Tell
In "Zero at the Bone," Christian Wiman offers a welcome tonic: poetic and philosophical reminders of how to get through troubling times.
  By Alexandra Jacobs
For Women 'Art Monsters,' Both Beauty and Excess Are Key
The new book by Lauren Elkin examines artists who've defied conventions and expectations, including Carolee Schneemann, Eva Hesse and Kara Walker.
The Good Old Days of Book Publishing, Martinis and All
"Among Friends" is a history of an industry transformed by consolidation and shifting tastes.
  By Dwight Garner
Eat the Rich? How About Dine With Them Instead.
In "Flight of the WASP," the inveterate dirt-digger Michael Gross gives America's elite families the white-glove treatment.
A Wine Guide for a Changing World (for Better and for Worse)
Ray Isle's "The World in a Wineglass" is a broad survey of vintners with a focus on sustainability and organic methods.
Oxford's 2023 Word of the Year Is … 'Rizz'
Sorry, Swifties. The Gen Z slang term — derived from "charisma" — went viral this year after the actor Tom Holland claimed to have none.
By Jennifer Schuessler
Paul Lynch Feared His Novel Would End His Career. It Won the Booker.
"Prophet Song" has earned comparisons to dystopian classics like "1984." But Lynch downplays the book's political message. This book, he says, was deeply personal.
By Alexandra Alter
John Nichols, Author of 'The Milagro Beanfield War,' Dies at 83
After decamping from New York to New Mexico, he wrote what was, for a time, among the most widely read novels about Latinos.
By Sam Roberts
Tim Dorsey, Who Turned Florida's Quirks Into Comic Gold, Dies at 62
Long before Florida Man became a meme, he mined the Sunshine State's weirdness for enough material to fill 26 darkly funny crime novels.
Two Books to Keep You Company While You Wait
Molly recommends a 19th-century "Dumb and Dumber" and a collection of essays about the weirder corners of the business world.
Christopher Paolini Wanted a Job Involving Dragons, So He Created One
Paolini, a best-selling author of young adult fantasy novels, has a new book out, "Murtagh." In it, he returns to the world of "Eragon" and the adventures he began creating as a teenager.
By Stefano Montali
All Things in Moderation, Especially When They're Toxic
In "Most Delicious Poison," Noah Whiteman explores nature's fine line between killing and curing.
By Robert Sullivan
A Complicated Return for a Prodigal Daughter
In "Welcome Home, Stranger," Kate Christensen takes readers inside the best kind of fictional family: a dysfunctional one.
By S. Kirk Walsh
5 Books to Read About Sandra Day O'Connor
Justice O'Connor, the first woman on the Supreme Court, was a swing vote on polarizing issues before a closely divided court. These books offer insight into her life, career and legacy.
By Wilson Wong
What's Behind That Door?
New books by Vajra Chandrasekera, Avi Silver, Cadwell Turnbull, Michael Mammay and T. Kingfisher.
By Amal El-Mohtar
Select a City
Nashik Times
Aurangabad Times
Badlapur Times
You can change your city from here. We serve personalized stories based on the selected city
Edit Profile
Briefs Movies TV Web Series Lifestyle Trending Medithon Visual Stories Music Events Videos Theatre Photos Gaming
Relationships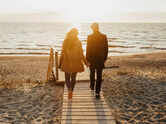 Confessions of couples who decided to never have children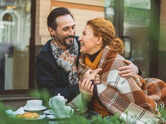 Essential tips for dating after your 40s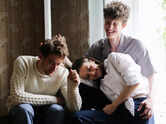 What is polyamory? How did polyamory capture the attention of gen Z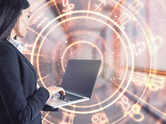 Your daily CAREER horoscope: 4th December 2023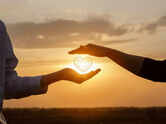 4 hard relationship truths that will change your life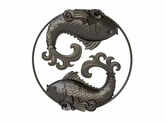 Unveiling the toxic traits of Pisces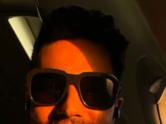 ​Fitness tips to borrow from Randeep Hooda​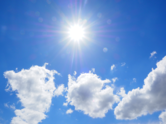 Here's how to get vitamin D during winters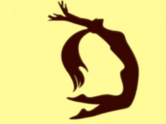 Personality test: What you see first reveals whether you have a positive or negative outlook towards life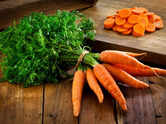 10 reasons why you should eat carrot daily (3 simple and instant recipes inside)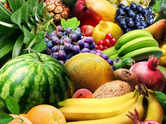 10 easily available fruits for weight loss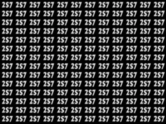 Eye test: Only people with sharpest vision can spot the number '257' in this jumble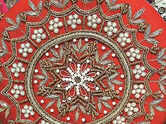 ​Zari: An untold story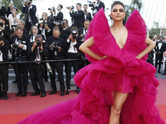 When Bollywood actresses looked uncomfortable in their outfits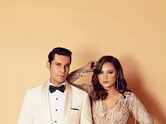 Randeep Hooda's wife Lin Laishram is a style queen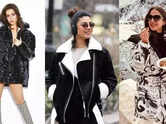 From Ananya Panday's coat to Deepika Padukone's leather jacket: Bollywood inspired winter jackets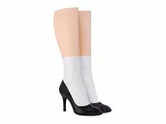 ​Louis Vuitton's shoes which resemble human legs are being dubbed 'ugly' by the internet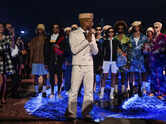 Pharrell Williams takes Louis Vuitton to Hong Kong harbour runway
Visual Stories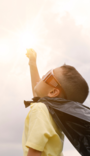 10 things to teach your kid before age 10
​10 healthy green leaves you must add to your diet​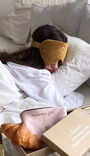 10 beauty hacks for lazy girls this winter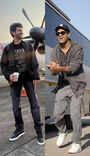 Bollywood boys with coolest sneaker collections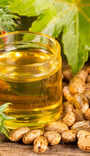 10 ways to use castor oil for skin and hair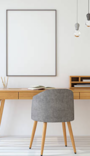 10 quotes you must frame and keep in kid's room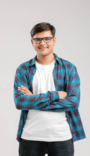 Tips to foster positive mental health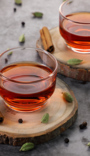 Turn your tea into an immunity-booster drink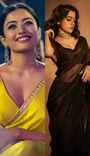 Rashmika's promotional wardrobe for Animal is wow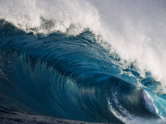 Tsunami alert in Japan, Philippines: "3 feet or above waves," warns U.S. Tsunami Warning System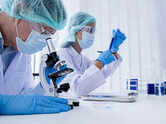 Tiny 'robots' created from human cells might heal wounds: Study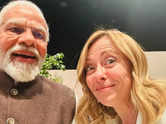 Italian PM Meloni stuns netizens with a picture with PM Modi: Know what the hype is about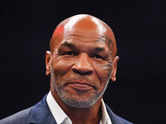 Mike Tyson fights out 3cr settlement for punching a passenger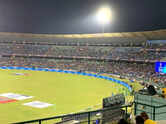 Unpaid electricity bills cast a shadow on India vs Australia T20 Match at Veer Sarvarkar Stadium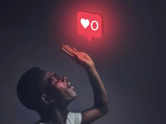 How to be upto date with the latest social media trends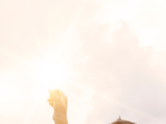 10 things to teach your kid before they turn 10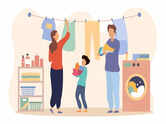 Involving your son in household chores can improve his personality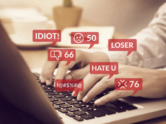 Social media pressures on teenagers and how to handle them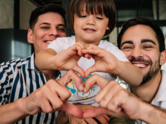 Gentle parenting: What it is and how it benefits your child
Symptoms of depression seen in children aged 5-9 years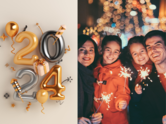 5 lessons to teach your kids in 2023 before the year ends
From Doodles to Canvases: An unconventional journey of a self-taught artist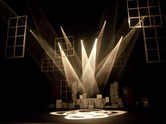 Iconic Indian theatre artists you should know about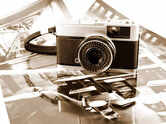 From Homai Vyarawalla to Danish Siddiqui: Famous Indian photographers you should know about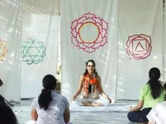 Discover the Shoonya festival where less is more: A celebration of nothingness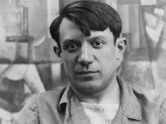 Estimated previously at $120mn, Picasso's 'Femme à la montre' sells for $139mn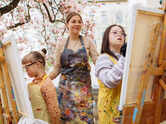 How art therapy can help alleviate non-communicable diseases, doctor explains
AutHer Awards Season 5 jury announced: Meet the esteemed jury members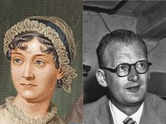 From Jane Austen to Arthur Clarke: Famous authors born in December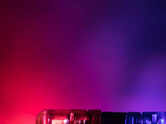 Books based on real-life crime stories released in 2023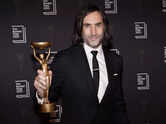 Irish author Paul Lynch wins 2023 Booker Prize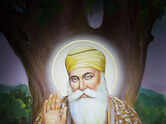 10 profound quotes by Guru Nanak Dev ji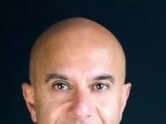 3 books Robin Sharma read recently and his favourite genres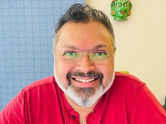 Arrogance, triumphalism, and ego are not Indian ideas: Devdutt Pattnaik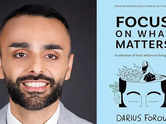 'Focus on What Matters': Darius Foroux's stoic tips on how to be successful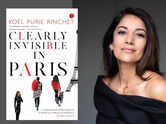 All characters in my book are flawed: Actress-producer Koel Purie Rinchet on writing 'Clearly Invisible in Paris'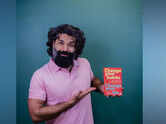 Popular podcaster Ashdin Doctor on his new book 'The Book of Good Habits For Kids', writing, and more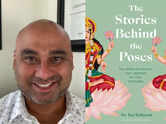 World Yoga Day 2023: Author-scholar Dr. Raj Balkaran on the mythological stories behind yogic poses, the importance of yoga and his new book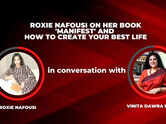 Roxie Nafousi on her book 'Manifest' and how to create your best life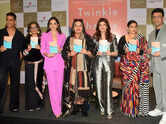 Twinkle Khanna launches her fourth book 'Welcome to Paradise'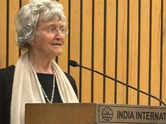 Author Mineke Schipper explores the rise and similarities in women's discrimination across cultures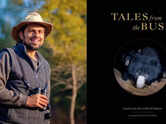 New book on Satpura titled 'Tales from the Bush' launched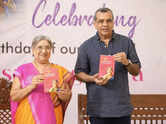 Paresh Rawal launches Dr. Hansaji Yogendra's book '7 Rules to Reset Your Body and Mind' in Hindi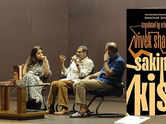 Translation is a humbling process: Vivek Shanbhag at the launch of his new book 'Sakina's Kiss'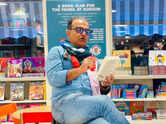 Everyone who gets a troubled childhood does not have to turn immoral: Vish Dhamija at the launch of 'Deja Karma'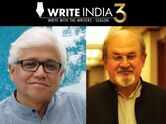 Rushdie, Ghosh part of line-up for TOI project Write India 3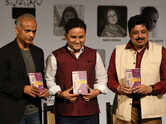 At Write India 2.0 finale, a new book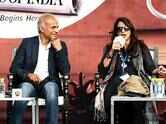 Write India Session 2 at Times LItFest Delhi 2017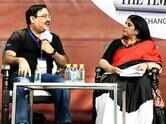 Write India session 1 at Times LitFest Delhi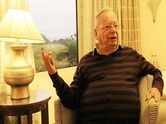 Write India: Register to participate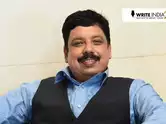 Write for Anand Neelakantan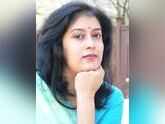 Indu Sundaresan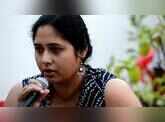 Nandini SenGupta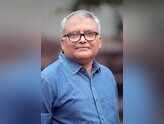 Vikas Kumar Jha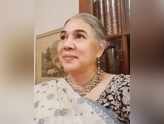 Swapna Liddle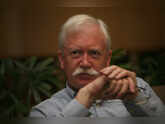 Stephen Alter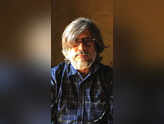 Shubhrangshu Roy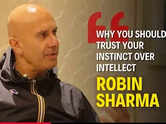 Robin Sharma on trusting your instinct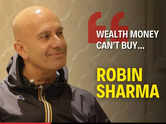 Robin Sharma on what true wealth means to him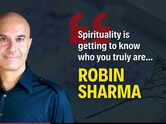 Robin Sharma on spirituality: For me, it's getting to know who you truly are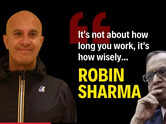 Robin Sharma reacts to Narayana Murthy's 70-hours-a-week remark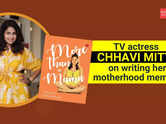 TV actress Chhavi Mittal on writing her motherhood memoir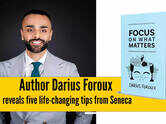 Author Darius Foroux reveals five life-changing tips from Seneca
Lifestyle /
All Reviews
Micro Reviews
Full Reviews

Micro review: 'The Fast and the Dead' by Anuja Chauhan

Review: 'An Unfinished Search' by Rashmi Narzary

Review: 'The Stargazers' by Harriet Evans

Micro review: 'East & West: Stories of India' by Cathrine Ann Jones

Book review: 'The Two Wanderers' by Bappaditya Chakravarty

Micro review: 'A Score and More' by Dr. Ruchi Seth and Sutapa Basu

Micro review: 'The Sorcery of the Senses' by Tanima Das

Micro review: 'The Collector' by Daniel Silva

Micro review: 'Tries, Sighs, and Lullabies' by Dr Anjali Malpani

Micro review: 'Owl Out!' by Dhiraj Singh

Micro Review: 'Parvatibai: The Forgotten Witness of the Battle of Panipat' by Sutapa Basu

Micro review: 'MayDay! Maritime Disasters that Shook the World' by Beetashok Chatterjee

Micro review: 'The Five-Star Weekend' by Elin Hilderbrand

Micro review: 'Too Late' by Colleen Hoover

Micro Review: 'Parvatibai: The Forgotten Witness of the Battle of Panipat' by Su...

Micro review: 'Next in Line' by Jeffrey Archer

Micro review: 'The Empress Of Indraprastha- Entering Kuruvansh' by Sonali Raje

Micro review: 'Afternoon' by Nidhi Dalmia

Micro review: 'Lady Tan's Circle of Women' by Lisa See

Micro review: 'Fourth Wing' by Rebecca Yarros

Micro review: 'Owl Out!: The Trailblazing Journey of Finding All Owls in the Ind...

Micro review: 'MayDay! Maritime Disasters that Shook the World' by Beetashok Cha...

Micro review: 'Pageboy' by Elliot Page

Micro review: 'Mahagatha : 100 Tales from the Puranas' by Satyarth Nayak

Review: 'Kautilyanomics: For Modern Times' by Sriram Balasubramanian

Review: 'Good Innings' by Shobha Tharoor Srinivasan

Micro review: 'Nightwork' by Nora Roberts

Micro review: 'The Sage' by Rishi Sethi
Book Review: 'The Queen of Indian Pop: The Authorised Biography of Usha Uthup'

Caleb Carr, 'The Alienist', New York, Violence- 'Beat' and otherwise, and warfar...

Micro review: 'The Ten Commandments of Evil' by Vignesh Sivasankar

World AIDS Day: Lesser known facts about HIV and how to mana...

Khaasi aur Qawwali: When Delhi's pollution inspires musical ...

His storyHer story "My kids may be crying for her attention ...

Yoga Poses to Strengthen Your Legs (beginner level)

Sadhguru explains the power of being alone

Micro review: 'Cross Down' by James Patterson and Brendan DuBois

Micro review: 'Sales & More Sales' by Rajan Kalra

Micro review: 'The Making of Another Major Motion Picture Masterpiece' by Tom Hanks

Micro review: 'Batshit' by Kritika Kapoor

Micro review: 'Identity' by Nora Roberts

Micro review: 'India and Faraway Lands: 5,000 Years of Connected History' by Ashutosh Mehndiratta

Micro review: 'Body of Work' by Mansi Babbar

Micro Review: 'Taatung Tatung And Other Amazing Stories' by Vaishali Shroff

Micro review: 'The 13-Year-Old Queen And Her Inherited Destiny' by Aashisha Chakraborty

Micro review: 'The Mughal High Noon: The Ascent of Aurangzeb' by Srinivas Rao Adige

Micro review: 'Misfortune's Favourite: The Tragic End of Dara Shukoh' by Srinivas Rao Adige

Micro review: 'Yellowface' by R.F. Kuang

Micro review: 'Time Shelter' by Georgi Gospodinov, translated by Angela Rodel

Micro review: 'Nala Damayanti' by Anand Neelakantan

Micro review: 'Happy Place' by Emily Henry

Micro review: 'The Making of Another Major Motion Picture Masterpiece' by Tom Ha...

Micro review: 'India and Faraway Lands: 5,000 Years of Connected History' by Ash...

Micro review: 'The 13-Year-Old Queen And Her Inherited Destiny' by Aashisha Chak...

Micro review: 'The Mughal High Noon: The Ascent of Aurangzeb' by Srinivas Rao Ad...

Micro review: 'Misfortune's Favourite: The Tragic End of Dara Shukoh' by Sriniva...

Micro review: 'Caste Pride' by Manoj Mitta

Micro review: 'Until I Find You' by Kanchana Banerjee

Micro review: 'The Company We Keep' by Divya Khanna

Micro review: 'Hello Beautiful' by Ann Napolitano

Micro review: 'Simply Lies' by David Baldacci

Micro review: 'Dark Angel' by John Sandford

Micro review: 'A Death in Shonagachhi' by Rijula Das

Book Review: 'The Counterfeiter: Abdul Karim Telgi and the Stamp Scam' by Bhaswa...

Book Review: 'Don't Forget 2004' by Jayshree M Sundar

Decoding the very unusual 'Lost Boys' by Orson Scott Card

Review: 'The DOGtrine of Peace' by Dr. Manjiri Prabhu

October 22nd - A black day in the history of J&K

A treat for cricket lovers—get a signed copy of Ravi Shastri's upcoming book!

Review: 'The Teachings of Bhagavad Gita' by Richa Tilokani

Review: 'Murder at the Mushaira' by Raza Mir

Micro review: 'The Last Thing He Told Me' by Laura Dave

Canonical zeitgeist of the current global crisis: Sudeep Sen's 'Anthropocene'

Micro review: 'Sita's Chitwan' by Vaishali Shroff

Micro review: 'Memory of Light' by Ruth Vanita

Micro review: 'The Cursed Inheritance' by Sutapa Basu

Micro review: 'Analog/Virtual and Other Simulations of Your Future' by Lavanya ...

Micro review: 'A Burning' by Megha Majumdar

Micro review: 'Bride of the Forest' by Madhavi Mahadevan

Micro review: 'Quichotte' by Salman Rushdie

Micro review: 'Before She Disappeared' by Lisa Gardner

Micro review: 'The Secret Life of Debbie G.' by Vibha Batra & Kalyani Ganapathy

Micro review: 'Mehboob Murderer' by Nupur Anand
Popular Stories
Micro review: 'Never Never' by Colleen Hoover and Tarryn Fis...
Micro Review: 'Parvatibai: The Forgotten Witness of the Batt...
Micro review: 'Tomb of Sand' by Geetanjali Shree
Micro review: 'The Paradise of Food' by Khalid Jawed
Micro review: 'The Boys from Biloxi' by John Grisham

Micro review: 'Old Babes in the Wood' by Margaret Atwood

Micro review: 'Romantic Comedy' by Curtis Sittenfeld

Micro review: 'Because Time Does Not Heal' by Sahar Gharachorlou

Micro review: 'Gods of Willow' by Amrish Kumar

Micro review: 'Pyre' by Perumal Murugan, translated by Aniruddhan Vasudevan

Micro review: 'Bollywood, Box Office and Beyond' by Lata Jha

Micro review: 'The Nord' by Neethu Mohan

Micro review: 'A Resurgent Northeast: Narratives of Change' by Ashish Kundra

Micro review: 'All Those Who Wander' by Kiran Manral

Micro review: 'Batata, Pao and All Things Portuguese' by Vaishali Shroff

Micro review: 'To Hell and Back: Humans of COVID' by Barkha Dutt

Micro review: 'Independence' by Chitra Banerjee Divakaruni

Micro review: 'Mis(s) Adventures of a Salesgirl' by Aashisha Chakraborty

Micro review: 'Black River' by Nilanjana S. Roy

Micro review: 'Savi and the Memory Keeper' by Bijal Vachharajani

Micro review: 'Children of the Hidden Land' by Mandira Shah

Micro review: 'Rani Durgawati: The Forgotten Life of a Warrior Queen' by Nandini...

Micro review: 'The Death of Kirti Kadakia: A Temple Hill Mystery' by Meeti Shrof...

Micro review: 'Chemical Khichdi: How I Hacked My Mental Health' by Aparna Pirama...

Micro review: 'Half-Blood' by Pronoti Datta

Micro review: 'Everything the Light Touches' by Janice Pariat

Micro review: 'The Immortal King Rao' by Vauhini Vara

Micro review: 'Never Never' by Colleen Hoover and Tarryn Fisher

Micro Review: 'Wicca: A Magical Journey with Spells and Rituals' by Rashme Obero...

Micro review: 'In Your Blood I Run' by Sonia Bhatnagar

Micro review: 'The Village Maestro & 100 Other Stories' by Varghese Mathai

Micro review: 'Novelist as a Vocation' by Haruki Murakami

Micro review: 'Above and Beyond: A Journey With My Daughter' by Nivedita Sengupt...

Micro review: 'Demon Copperhead' by Barbara Kingsolver

Micro review: 'The Choice' by Nora Roberts

Micro review: 'Dreamland' by Nicholas Sparks

Micro review: 'Rhythm of the Ruins' by Mukul Kumar

Micro review: 'Sisterhood Economy: Of, By, For Wo(men)' by Shaili Chopra

Micro review: 'It Starts With Us' by Colleen Hoover

Micro review: 'War of Lanka' by Amish

Micro review: 'Verity' by Colleen Hoover

Micro review: 'Abhimanyu' by Anuja Chandramouli

Micro review: 'Heart's Sanctuary and Other Stories' by Jyoti Jha

Micro review: 'The Anatomy of Loss' by Arjun Raj Gaind

Micro review: 'Love on the Brain' by Ali Hazelwood
Micro review: 'Men's Lib and Other Literary, Cultural and Personal Essays' by Ku...

Micro review: 'Diana, William, and Harry' by James Patterson and Chris Mooney

Micro review: 'Beyond MeToo' by Tanushree Ghosh

Micro review: 'The 6:20 Man' by David Baldacci

Micro review: 'Small Things Like These' by Claire Keegan

Micro review: 'The Hotel Nantucket' by Elin Hilderbrand

Micro review: 'Wartime: The World in Danger' by Rajiv Dogra

Micro review: 'Cold Justice' by Vish Dhamija

Micro review: 'The Book of Form and Emptiness' by Ruth Ozeki

Micro review: 'Sparring Partners' by John Grisham

Micro review: 'Sing, Dance and Pray' by Hindol Sengupta

Micro review: 'Book Lovers' by Emily Henry

Micro review: 'Giddha on My Gulmohar' by Chetna Keer

Micro review: 'The Paris Apartment' by Lucy Foley

Micro review: 'Left on Tenth' by Delia Ephron

Micro review: 'Freezing Order' by Bill Browder

Micro review: 'Around The World Through My Lens' by Jyoti Jha

Micro review: 'Rama & The Palace Of Evil' by Liana Yadav

Micro review: 'Catharsis' by Mukul Kumar

Micro review: 'Heal with Foods' by Manjari Chandra

Micro review: 'To The People Who Appear In My Dreams and Other Poems' by Arka Ro...

Micro review: 'Run, Rose, Run' by Dolly Parton and James Patterson

Micro review: 'Murder at Daisy Apartments' by Shabnam Minwalla

Micro review: 'Queen of Fire' by Devika Rangachari

Micro review: 'Uncle Nehru, Please Send An Elephant!' by Devika Cariapa

Micro review: 'Unmasked' by Paro Anand

Micro review: 'After I Was Raped' by Urmi Bhattacheryya

Review: 'The Cemetery of Forgotten Books' series

Micro review: 'Low' by Jeet Thayil

Micro review: 'The Truths We Hold: An American Journey' by Kamala Harris

Micro review: 'Hidden in Plain Sight' by Jeffrey Archer

Review: 'The India Way: Strategies for an Uncertain World' by Dr S Jaishankar

Review: 'Legend of Suheldev: The King who Saved India' by Amish Tripathi

Micro review: 'Greenlights' by Matthew McConaughey

Micro review: 'The Return' by Nicholas Sparks

Micro review: 'The Door and the World' by Dr Chandra Shekhar Dubey

Micro review: 'The Book of Two Ways' by Jodi Picoult

Micro review: 'eSingles' by Ravinder Singh

Lal Bhatia's gripping life saga and his fight for Justice in US

Micro review: 'A Place Called Eden' by Debasree Banerjee

Micro review: 'The Ballad of Songbirds and Snakes' by Suzanne Collins

Micro review: 'House of Earth and Blood' by Sarah J. Maas is the first book in t...

Review: 'The Vault of Vishnu' by Ashwin Sanghi

Micro review: 'Jennifer: One Woman, Two Continents and a Truth Called Child Traf...

Micro review: 'The Black Dwarves of the Good Little Bay' by Varun Thomas Mathew

Micro review: 'Dhruv: Love story of an Alchemist' by Karan Verma

Wattpad's largest writing awards are all about great stories

Micro review: 'Dear Stranger, I Know How You Feel' by Ashish Bagrecha

Micro review: 'Allahu Akbar' by Manimugdha Sharma

Micro review: 'The Rise of Magicks'

Storytel brings the joy of listening to audiobooks

Micro review:'The Guardians' by John Grisham

Micro review: 'New Moon' by Lee Child

Micro review: 'Kali's Daughter' by Raghav Chandra

Review: 'Our Song' by Milan Vohra

Micro review: 'Madam, Give Me My Sex'

Micro review: 'Talking to Strangers' by Malcolm Gladwell

Micro review: 'Prodigal' by Irshad AbdulKadir

Micro review: 'The Titanic Secret' by Clive Cussler & Jack Du Brul

Micro review: 'The Testaments' by Margaret Atwood

Micro review: 'Newcomer' by Keigo Higashino

Micro review: 'Friends from College' by Devapriya Roy

Micro review: 'Treasures within Dreams' by Shetall Ramsinghani

Review: 'The Last Vicereine' by Rhiannon Jenkins Tsang

Micro review: 'Storm Cursed' by Patricia Briggs

Micro review: 'But You Don't Look Like A Muslim' by Rakhshanda Jalil is about bu...

Micro review: "The Big Kahuna" is the sixth part of the Fox and O'Hare series by...

Micro review: 'Diary of an Awesome Friendly Kid' by Jeff Kinney shows us Rowley ...

Micro review: 'Redemption' by David Baldacci

Micro review: 'Someone Knows' is a standalone domestic thriller by Lisa Scottol...

Micro review: 'The Tale Teller' by Anne Hillerman is the fifth novel in the poli...

Review: 'Vanara' unfolds a story with resonances for modern times

Micro review: 'The Savior' by J.R. Ward is a thrilling romance story

Micro review: 'Voice of the Runes' by Manjiri Prabhu is a murder mystery with my...

Micro review: 'A Distant Heart' by Sonali Dev is a story of love, loss and secon...

Micro review: 'The Cornwalls Are Gone' by James Patterson and Brendan DuBois

Micro review: 'Eat to Beat Disease' by William Li shows how food can heal

Micro review: 'The Right Side of History: How Reason and Moral Purpose Made the ...

Micro review: 'Celtic Empire' is the 25th part of the Dirk Pitt series

Micro review: 'Run Away' by Harlan Coben is a thriller with a mix of family dram...

Micro review: 'Art Matters' by Neil Gaiman is a small book of big ideas

Micro review: 'The Rule Breakers' by Preeti Shenoy is a story of a woman's dream...

Micro review: 'Wolf Pack' by C.J. Box is Joe Pickett's action packed new adventu...

Micro review: 'The Woman in the Window' by A.J. Finn

Micro review: 'The First Lady' by James Patterson and Brendan DuBois

Micro review: 'A Maiden's Voyage' is the 5th book from the 'Days of the Week' se...

Micro review: 'The 18th Abduction' by James Patterson has two intriguing storyli...

Micro review: 'Girl, Stop Apologizing: A Shame-Free Plan for Embracing and Achie...

Micro review: 'Cemetery Road' by Greg Iles is a standalone murder mystery that g...

Micro review: 'The Border' by Don Winslow brings the series to an end with his u...

Micro review: 'Educated' by Tara Westover is a heart-touching and inspiring real...

Micro review: 'Never Tell' by Lisa Gardner

Micro review: Crime thriller meets food fiction in James Patterson's 'The Chef'

Micro review: 'Black Leopard, Red Wolf' by Marlon James is a surreal epic fantas...

Micro review: 'Where the Crawdads Sing' is a bestselling debut novel

Micro review: 'The Huntress' by Kate Quinn is an engrossing historical fiction

Micro review: 'Elevation' by Stephen King is a swift uplifting read

Micro review: 'House of Doctors' is a sweet insightful story that gives one a cl...

Micro review: 'Kanha to Krishna: The Journey to Divinity' by Pranab Mullick is ...

Micro review: 'Connaught Place and the Making of New Delhi' by Swapna Liddle chr...

Micro review: 'The Three Secret Cities' is the newest part of the Jack West Jr S...

Micro review: 'Decoding the Feronia Files'deals with the conspiracy of weather m...

Micro Review: 'The Anatomy of Hate' is an aptly titled book about the 2002 Gujar...

Micro Review: 'Girls Burn Brighter' is a heartwrenching tale of two friends
Featured in Lifestyle

coronavirus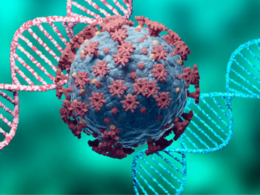 ​Is COVID back? 10 recent developments to know​
US FDA approves new COVID vaccine
Book reviews
An eyewitness view of the blood-soaked mau mau rebellion.
Nicholas Rankin's memoir Trapped in History is a detailed, dramatic and deeply human view of Kenya in the post-war era
Board the bullet train for a gorgeous and weird Japanese story
Banana Yoshimoto's novel The Premonition follows a teenage girl with memory loss who decamps to her peculiar aunt's ramshackle home
Why the wars on terror, drugs and migration may never succeed
Wreckonomics, a study by two academics, argues that vested interests need 'forever wars'. That may be true, but is there a solution?
This graphic novel was banned in America – but Netflix rightly snapped it up
How colonel nasser created the middle-eastern 'dictators' club', omid scobie's endgame is ludicrous propaganda for team sussex, why 1974 found the world in the grip of madness, welcome to johnny cash's world of whiskey, sin and lyrical doom.
The Life and Lyrics, a doorstopper of a book, tends to the hagiographic, but its gorgeous photos and monumental verses more than redeem it
How the Lib Dems became a bizarre, toxic embarrassment
From opposing Brexit to backing tuition fees, Britain's third party have lost their political instincts. A new book ponders their future
What links David Bowie and Enid Blyton? You'll be surprised
Nicholas Royle's new book David Bowie, Enid Blyton and the Sun Machine is bizarre, brilliant, and unlike anything you've ever read
The savage drama of the First World War, retold for children
This Korean thriller rivals Patricia Highsmith – but there's another mystery here
A hypnotic story of life on the international space station.
Cocaine, Ibiza, lunch with Diana – welcome to the real aristocracy
A zany comedy about human trafficking this novel is genius.
Celina Baljeet Basra's superb and strange debut, Happy, follows a man who dreams of the cinema, is sold into slavery and incites a rebellion
War, abuse and Vagina Monologues – the harrowing life of Eve Ensler
Reckoning, a retrospective of the activist's career comprising speeches, poems and more, tells a fierce tale but never catches literary fire
A Hans Christian Andersen tale smartly recast for modern children
MG Leonard's latest novel, The Ice Children, takes Andersen's classic The Snow Queen and infuses it with quickfire prose and new characters
Is Churchill a hero or villain? Why both sides have missed the point
Critics like to tussle over the wartime PM's legacy, but Sinclair McKay's pithy new biography Meeting Churchill embraces his contradictions
This is a savage attack on Bill Gates – but it's doomed to fail
Tim Schwab's investigative book, The Bill Gates Problem, talks a detailed and pugnacious game, but its arguments don't survive scrutiny
Did a female astronaut cover up a plot to kill JFK?
When Mary Haverstick began researching an obscure pilot's life, she was looking for a feminist hero. She discovered a monstrous double-agent
A robot house, an orphan, a jungle – this futuristic novel is a mess
Jungle House, the third novel by Julianne Pachico, has pleasingly odd ideas but none of the conviction or subtlety required to pull them off
'Thatcher should be ashamed' – an insider's tale of the last Tory catastrophe
Norman Fowler's account of 17 years in office tends to the polite and generous, but evidently he prefers John Major to the Iron Lady
The horrors of Mao's China offer a warning for today
Tania Branigan's Red Memory uncovers powerful testimony from families torn apart in Mao's China. Is the country doomed to more of the same?
A racy, pacy novel in the shadow of Pompeii's annihilation
The final novel in Elodie Harper's Wolf Den trilogy is the best of the lot, as Amara ends up back on the Neapolitan coast in AD79
Raised by eunuchs and backstabbers – Julian, Rome's last pagan emperor
Emperor Julian failed to win over the public with his blend of philosophy and bloody animal sacrifice, as Philip Freeman's biography shows
From drugs to jail, Boy George's life is full of spice – so why is his memoir so bland?
The singer speeds through the experience of selling 50 million albums and writing Karma Chameleon – focusing on his fashion choices instead
A pitch-black fantasy for brave young readers
Nicholas Bowling's latest novel The Undying of Obedience Wellrest is a marvellous blend of supernatural adventure and teenage anxiety
The Buccaneers, review: the catty, status-obsessed Edith Wharton is perfect for Gen Z
The great American novelist is overlooked these days, but this sexy modern adaptation could find her a whole new audience
Has Nadine Dorries lost the plot? Her bizarre book blames Boris's fall on 'Dr No' and 'the Wolf'
The former Culture Secretary spends 350 pages hunting for a conspiracy in The Plot: The Political Assassination of Boris Johnson
'Big cheeses attract big rats': the battle over discredited Warhol artworks
An oligarch's strange death, and a lawyer jailed over a $400 million scheme: Richard Dorment's investigative reporting reads like a thriller
A 'kidfluencer' has been kidnapped – but is society to blame?
Social commentary meets thriller in Delphine de Vigan's smart novel, which explores the frightening phenomenon of the 'kidfluencer'
Thought Michael Caine was good in thrillers? You should read his own
Deadly Game, the debut thriller by the veteran actor, is surprisingly excellent, with an old-school hero and a plot rich in twists and turns
The bizarre footballing marriage of Elton John and Graham Taylor
John Preston's new book Watford Forever, written with the flamboyant pop star's help, offers a rollicking period tale of footballing success
Are you a sports fan? Then you have made history
More Than a Game, David Horspool's book on the place sport occupies in Britain's soul, is a fascinating study, albeit imperfectly written
Read it and weep: everything you never knew about onions
Step aside, cocks – why hens should rule the literary roost
Funny, angry and provocative – not all funeral poems have to be sombre.
Why it's time to switch off James O'Brien, the Remainiac foghorn
Member Login
Library Patron Login
SUBSCRIBE TO OUR
FREE NEWSLETTERS
Search: Title Author Article Search String:
The Prince and the Coyote
At fifteen, Crown Prince Acolmiztli is preparing to enter the calmecac, the temple school that will prepare him to rule the Acolhua people. However, his time there is cut off abruptly after only a few...
Beyond the Book
The Pre-Columbian City of Tetzcoco
In David Bowles' novel The Prince and the Coyote, Prince Acolmiztli is forced to flee his beloved city of Tetzcoco after it is overrun by enemies. Acolmiztli, later known as Nezahualcoyotl, was a...
North Woods
"History haunts him who does not honor it." This incidental line from Daniel Mason's North Woods encapsulates the spirit of the whole. In surveying the lives and land use changes that have defined one...
The Catamount
A mysterious recurring figure in Daniel Mason's Massachusetts-set novel North Woods — starting with the cover image — is the 'catamount.' This folk name, which originates from the ...
One Puzzling Afternoon
While British author Emily Critchley's graceful novel One Puzzling Afternoon is about cognitive deterioration, the story's beauty is in how it elegantly unpacks memory, friendship, and regret. It ...
Dementia: A Two-Person Illness
After a dementia diagnosis, the rules that families depend on — who takes care of who — just don't exist anymore. The hierarchy of parent and child or grandparent and grandchild dissolves ...
A Haunting in Hialeah Gardens
Raul Palma's debut novel A Haunting in Hialeah Gardens introduces Hugo Contreras, who came to the United States from Bolivia as a child and is now a widower in Miami, where he staves off mountains of ...
Bolivia's Cerro Rico and the Mining God El Tío
During the height of the Spanish colonization of Latin America in the 16th and early 17th centuries, conquistadors forced enslaved workers to extract vast amounts of silver from mines in Cerro Rico ('...
California Golden
As in her other work, Melanie Benjamin brings her historical novel California Golden to life through vivid descriptions and sensational twists and turns. She narrates the story of sisters Mindy and ...
American Entertainers Visiting the Vietnam Warfront
In California Golden, Mindy has a transformative experience touring Vietnam during the war that makes her question her chosen career in show business. The Vietnam War was a transformative experience ...
Murder by Degrees
Lydia Weston is among the first wave of female physicians and professors in the United States. Dedicated to her work, she spends her days treating the sick and teaching the next generation of young ...
Woman's Medical College of Pennsylvania
Both the first hospital and the first medical school in the United States were founded in Philadelphia, Pennsylvania, landing it the nickname 'City of Medicine.' Therefore, it seems only natural ...
Join BookBrowse
for a year of great reading about exceptional books!
Genres and Themes
Read-alikes, young adults, members recommend.
This Is Salvaged by Vauhini Vara
Stories of uncanny originality from Vauhini Vara, a finalist for the Pulitzer Prize in Fiction. Reviews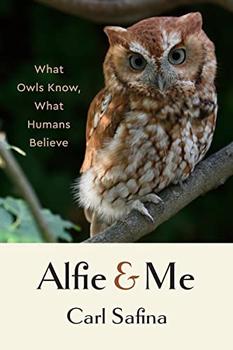 Alfie and Me by Carl Safina
A moving account of raising, then freeing, an orphaned screech owl. Three starred reviews! Reviews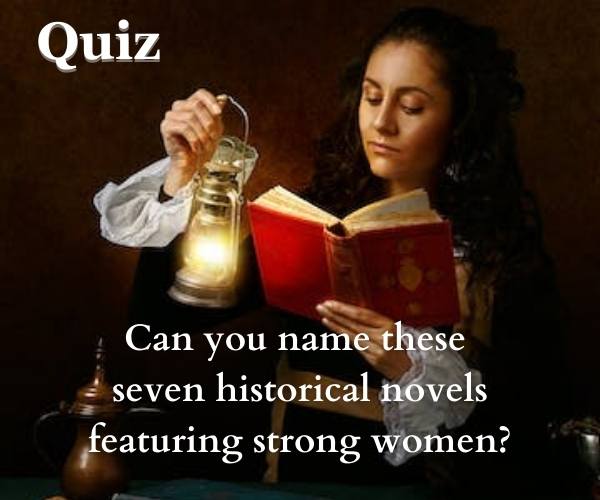 The Book Club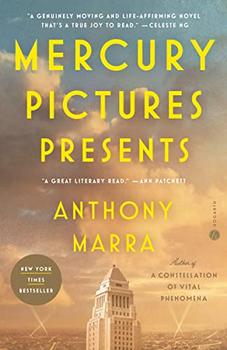 Mercury Pictures Presents by Anthony Marra A timeless story of love, deceit, and sacrifice set in Mussolini's Italy and 1940s Los Angeles.
Featured Book Club
New In Paperback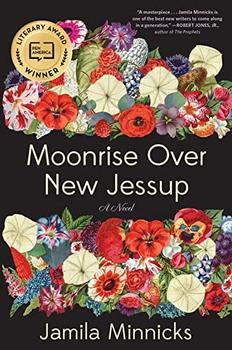 Solve this clue:
and be entered to win...
Who Said...
These are not books, lumps of lifeless paper, but minds alive on the shelves
See who said this, as well as discovering other famous literary quotes!
All-American lineup for oddest book of the year award
"Prophet Song" by Paul Lynch wins 2023 Booker prize
Biographies
Author Read-Alikes
Name Pronunication Guide
Book Club Buzz: All Our 2023 Discussions
Meeting New Books: First Impressions Reviews
Your guide to exceptional books
BookBrowse seeks out and recommends the best in contemporary fiction and nonfiction—books that not only engage and entertain but also deepen our understanding of ourselves and the world around us.
Subscribe to receive some of our best reviews, "beyond the book" articles, book club info and giveaways by email.
ADMIN AREA MY BOOKSHELF MY DASHBOARD MY PROFILE SIGN OUT SIGN IN
Seen & Heard 'NYT' Names Its 10 Best Books of 2023
Book to Screen Paul Greengrass To Direct 'Drowning' Film
Seen & Heard Lauren Grodstein Novel Is 'Today' Book Club Pick
Awards Bob Mortimer Wins UK Prize for Comic Fiction
Our Take On This Week's Bestsellers
Our Verdict
Fiction Film Based on 'The Long Walk' in the Works
Fiction Lists of the Top Audiobooks of 2023 Are Revealed
Nonfiction Memoir by Ghostface Killah Coming in 2024
FEATURED REVIEW
13 Books for Tween Sports Fans
Gift Books for Tweens Ages 9-13
Gift Books for Kids Ages 3-8
Gift Books for Teens Ages 14-18
Gift Books on Music and Musicians
Featured Book Reviews
New Releases
A BRILLIANT LIFE Rachelle Unreich
THE BOOK OF JAMES Valerie Babb
WELCOME TO THE O.C. Alan Sepinwall, Josh Schwartz, Stephanie Savage
COACHING FIRE Victoria Laurie
A TWISTED SKEIN Sally Goldenbaum
MURDER ON TOUR V.M. Burns
THE EMOTIONALLY INTELLIGENT TEEN Melanie McNally

GODLY HEATHENS H.E. Edgmon
THE KINGDOM OF SWEETS Erika Johansen
LIKE THUNDER Nnedi Okorafor
INHERITANCE Nora Roberts
SILVER LADY Mary Jo Putney
FOR NEVER & ALWAYS Helena Greer
CONSORT OF FIRE Kit Rocha
SANTA YETI Matthew Luhn, Luke Flowers
THERE'S NOTHING FASTER THAN A CHEETAH Tom Nicoll, Ross Collins
THE TWELVE DINOSAURS OF CHRISTMAS Evie Day, Liam Darcy
THE DAUGHTERS OF BLOCK ISLAND Christa Carmen
ALICE SADIE CELINE Sarah Blakley-Cartwright
THAT OTHERS MAY LIVE Sara Driscoll
OUTRAGEOUS Kliph Nesteroff
THE FABULIST Mark Chiusano
THE LIVING CITY Des Fitzgerald
THE MAGICIANS Blexbolex, Karin Snelson, Blexbolex
SATURDAY AM ANNUAL 2024 Saturday AM
IF YOU'LL HAVE ME Eunnie, Eunnie
Didn't find what you were looking for? OK, how about some
Jon Meacham Releasing New Book on George H.W. Bush
Kehinde Fadipe Talks Book on 'Today' Show
Lists of the Top Audiobooks of 2023 Are Revealed
Williams Invests in Herself to Write First Book
Bernard Tries His Hand at Children's Books
First Lessons of Caring in Urban's Lola Series
5 Books That Deserved More Buzz This Year
Last But Not Least: Must-Read December Fiction
Best of 2023: Our Favorite Children's Books
Grantham Coleman Cast in 'Emperor of Ocean Park'
Film Based on 'The Long Walk' in the Works
4 New Adaptations To Watch in December
V (Formerly Eve Ensler) | Fully Booked Podcast
Deepti Kapoor | Fully Booked Podcast
Leigh Bardugo | Fully Booked Podcast
Episode 348: Best Picture Books of 2023
Episode 347: Best Nonfiction Books of 2023
Episode 346: Best Fiction Books of 2023
The Magazine: Kirkus Reviews
Featuring 261 industry-first reviews of fiction, nonfiction, children's, and YA books; also in this issue: the best children's and young adult titles of 2023, Holiday Gift Guide, author interviews, and much more
The Kirkus Star
One of the most coveted designations in the book industry, the Kirkus Star marks books of exceptional merit.
The Kirkus Prize
The Kirkus Prize is among the richest literary awards in America, awarding $50,000 in three categories annually.
Great Books & News Curated For You
Be the first to read books news and see reviews, news and features in Kirkus Reviews . Get awesome content delivered to your inbox every week.
Discover Books Fiction Thriller & Suspense Mystery & Detective Romance Science Fiction & Fantasy Nonfiction Biography & Memoir Teens & Young Adult Children's
News & Features Bestsellers Book Lists Profiles Perspectives Awards Seen & Heard Book to Screen Kirkus TV videos In the News
Kirkus Prize Winners & Finalists About the Kirkus Prize Kirkus Prize Judges
Magazine Current Issue All Issues Manage My Subscription Subscribe
Writers' Center Hire a Professional Book Editor Get Your Book Reviewed Advertise Your Book Launch a Pro Connect Author Page Learn About The Book Industry
More Kirkus Diversity Collections Kirkus Pro Connect My Account/Login
About Kirkus History Our Team Contest FAQ Press Center Info For Publishers
Privacy Policy
Terms & Conditions
Reprints, Permission & Excerpting Policy
© Copyright 2023 Kirkus Media LLC. All Rights Reserved.
Popular in this Genre
Hey there, book lover.
We're glad you found a book that interests you!
Please select an existing bookshelf
Create a new bookshelf.
We can't wait for you to join Kirkus!
Please sign up to continue.
It's free and takes less than 10 seconds!
Already have an account? Log in.
Trouble signing in? Retrieve credentials.
Almost there!
Welcome Back!
Sign in using your Kirkus account
Contact us: 1-800-316-9361 or email [email protected].
Don't fret. We'll find you.
Magazine Subscribers ( How to Find Your Reader Number )
If You've Purchased Author Services
Don't have an account yet? Sign Up.