FAR - Full Series
Learn how to ace the aca certificate level exams, financial accounting and reporting (far) , classroom tuition, online tuition.
Corporate Reporting
Corporate reporting (cr).
Our CR tuition teaches the essential brought forward Professional Level content as well as the frequently examined advanced areas (financial instruments, hedging, deferred tax and groups). Tuition is extremely exam focused and once a technical subject has been taught, we will develop your exam technique by teaching you exactly how to read, interpret and analyse the exam paper, before showing you how to structure and type your answer for each of the three CR questions. The three CR questions are very different from one another so we have devised the optimal exam strategy for each. The exam techniques you will be taught are those which enabled your tutor to win several prestigious ICAEW prizes and this tuition approach has resulted in several of our students also winning prizes.
I went from failing certificate level Accounting twice (35 and 37) to getting 78 in my CR exam this summer, and this is entirely due to your tuition which helped me perfect my exam technique.
(CR student who passed first time with us)
Tuition Options
To get you through your CR exam, we offer:
Video Tuition
Study materials and open book notes, advance information (ai) analysis.
CR VIDEO COURSE
Our prize-winning Senior ACA Tutor Kieran Doe has recorded our CR video course. Each class focuses on a frequently examined topic and teaches the key technical concepts in a simplified way before demonstrating the optimal exam technique by working through recent past exam questions in full. You will be taught the most efficient way to read, interpret and analyse the exam paper and most importantly, the specific technique you should use when generating points and typing your answer in the exam. This includes advice on how to allocate your time to each part of the question and how to make effective use of the open book notes.
Having understood the technical content and how you should be approaching a particular type of CR exam question, you can then go and attempt similar past exam questions to put these prize-winning exam technique skills to the test and watch your marks drastically improve - hopefully you will join our growing list of prize winners! Our CR Master Plan (see below) categorises all the past exam questions by topic to make it easy for you to practice similar questions after each class. This enables you to conquer CR by mastering one area at a time.
The course is structured so that it covers each examinable area and each type of CR exam question. As there is a substantial amount of assumed knowledge for most CR topics, we have included our FAR and AA tutorials as part of the course. We suggest that you watch the classes in the order set out below. However, if you are already comfortable on a particular topic then you may want to skip the Professional Level revision class.
You can watch the course introduction and a free sample class below.
COURSE STRUCTURE
Financial Reporting and Audit Risks and Procedures - Audit Risks and Procedures: AA recap - Assets: FAR recap - Assets: additional CR content and CR exam questions - Revenue: FAR recap - Revenue: additional CR content and CR exam questions  - Provisions: FAR recap - Provisions: CR exam questions - Financial Instruments and Equity: FAR recap - Financial Instruments: additional CR content and CR exam questions  - Financial Instruments questions: exam software functions - Hedging  - Additional CR Questions on Assets, Financial Instruments and Hedging - Leases: FAR recap  - Leases: additional CR content and CR exam questions  - Share-Based Payments  - Pensions  - Tax  - Additional CR Questions on Leases, Share-Based Payments, Pensions and Tax  - EPS: FAR recap - EPS: additional CR content and CR exam questions
Groups - Groups: P&L, SFP, SOCE: FAR recap 1 - Groups: Subsidiary Disposal: FAR recap 2 - Groups: Associates and Joint Ventures: FAR recap 3 - Groups: additional CR content and CR exam questions (Financial Reporting and Audit) - Additional CR Questions on Groups - Groups: Foreign Subsidiary and Net Investment Hedge (Financial Reporting and Audit) - Additional CR Questions on Groups: Foreign Subsidiary and Net Investment Hedge
Data Analytics Software, Advance Information and Other Audit Questions - Weaknesses in Audit Work Questions - Other CR Audit Questions - Data Analytics Software Questions: AA recap - Data Analytics Software Questions: CR questions - Data Analytics Software Question: July 2021 Panther Metals - Data Analytics Software Question: November 2021 Llama - Data Analytics Software Question: July 2022 Gazelle Recruitment - Advance Information Analysis: November 2023 HSS
Financial Statement Analysis - Financial Performance and Position Analysis: BST revision - Financial Statement Analysis 1: CR content and CR exam questions  - Financial Statement Analysis 2: CR content and CR exam questions (Auditing)
Ethics - Ethics: AA recap - Ethics: CR exam questions 
​ Other FAR and AA Revision - Accounting: Basics - Accounting: Cost of Sales, Inventory and Payables - FAR: Foreign Currency Transactions - FAR: Single Entity Accounts (P&L, OCI, SFP, SOCE) - FAR: Cash Flow Statement​ - AA: Concluding and Internal Reporting - AA: External Reporting - AA: Non-Audit Engagements - AA: Engagement Acceptance and Management​
PAYMENT AND ACCESS
You can watch the course introduction and one the classes for free below. ​
You can subscribe to all the classes for £395 and enjoy a viewing period of 12 months.
Please click here to purchase. Once payment has been made, you can view the full course here .
Please note that our study materials are sold separately - see below.
PASS GUARANTEE
In the unlikely event that you fail your exam, we will extend your access until you pass your exam. This includes access to any additional content we upload to the course as a result of syllabus changes. There will be no extra cost to you. This reflects our commitment to getting you qualified, as well as the confidence we have in Kieran's track record.
STUDY MATERIALS AND OPEN BOOK NOTES
Our prize-winning ACA tutor Kieran Doe has developed our unique CR materials which include technical notes specifically designed for use in the exam, master plans, exam technique guidance and model answers.
Financial Reporting Technical Notes and Audit Risks and Procedures
Our CR technical notes concisely summarise the technical content so that you can quickly look up the information you need in the exam. The notes include easy-to-use financial reporting notes and audit risks and procedures for each subject area, as well as calculation proformas and reminders.
A small sample can be found at the bottom of this page. Student feedback can be found at the top of this page.
CR Master Plans
To ensure that you use your study time as effectively as possible, we have broken the syllabus down into examinable topics so that you can allocate your time to specific examinable topics. For each topic, we have listed the recent past exam questions which examined the topic. There is also a reference to how frequently the topic is examined, the extent to which it is examined and the CR video class which demonstrates the exact exam technique to use for that type of question.
Exam Technique Guidance
We have included our valuable exam technique guidance which contains detailed advice on how you should approach CR exam questions in order to score top marks. This includes detailed advice on how to answer financial statement analysis questions, ethics questions and 'other' audit questions (non-risks and procedures audit questions).
Model Answer
Kieran has worked through the July 2021 exam in full so you see exactly what you can realistically produce within the time limit and under exam conditions; the ICAEW Question Bank answers are not what students are expected to produce.
The answer comes with an accompanying explanation of how to allocate your time to each part of the question; how to answer several parts of the question together in order to save time; how to structure your answer; the writing style to use; and the types of points to include in your answer.
PAYMENT AND DELIVER Y
The price for the full package of our CR materials is £45. You can purchase using a credit or debit card below.
You will receive an email containing a link to download the PDF document within 5 minutes of placing your order.
Please ensure that you check your junk mail in case your email settings divert our emails to junk.
ADVANCE INFORMATION ANALYSIS
(November 2023: HSS )
We have two separate resources based on the November 2023 Advance Information: a PDF document and a Video Class. Each resource is sold separately.
PDF DOCUMENT
Our Advance Information (AI) Analysis document is specifically designed for you to bring into the exam and includes:
Audit risks from the AI and 11m dataset, including identification of specific transactions in Inflo.
Audit procedures which could be performed to address those risks.
Examples of potential audit, financial reporting and ethics requirements with illustrative answers.
Financial reporting and audit notes on relevant topics.
Exam technique guidance for questions requiring use of Inflo to identify audit risks or justify why a particular balance has been identified as an audit risk.
General CR exam technique guidance.
A sample can be found below.
The price of our CR AI Analysis is £45 . You can purchase using a credit or debit card below.
Please ensure that you check your junk mail in case your email settings divert our emails to junk.
VIDEO CLASS
During the class, Kieran works through the Advance Information (AI) and 11m dataset, explaining the key financial reporting and audit issues. The class contains detailed gu idance on how to approach each part of the exam: use of Inflo; financial reporting; and audit .
You can purchase the class for £40 by clicking on the 'Buy' icon below. You can then watch the class as many times as you need before your exam on any device which has internet connection.
HSS: November 2023
Find a Library
Browse Collections
ACA International Counseling Case Studies Handbook
By Roy Moodley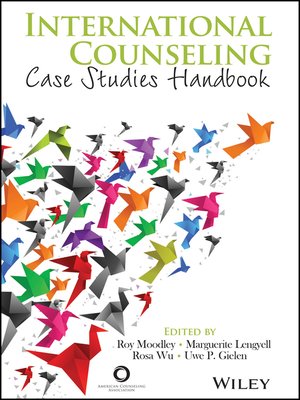 Add Book To Favorites
Is this your library?
Sign up to save your library.
With an OverDrive account, you can save your favorite libraries for at-a-glance information about availability. Find out more about OverDrive accounts.
9781556203350
Roy Moodley
14 May 2015

Find this title in Libby, the library reading app by OverDrive.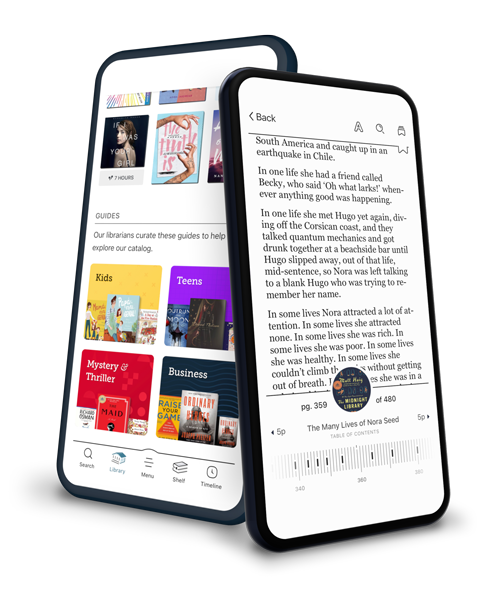 Search for a digital library with this title
Title found at these libraries:.
*Requests for digital versions from ACA can be found on www.wiley.com.  *To purchase print copies, please visit the ACA website.
*Reproduction requests for material from books published by ACA should be directed to [email protected].
Primary site
Case study: reforming the aca.
The Affordable Care Act (ACA) sparked contention even before its passage in 2010, yet attempts to repeal it have proved to be no less controversial. Throughout the ongoing debate, the USC Schaeffer Center for Health Policy & Economics has served as an essential source of timely, evidence-based analysis.
During spring and summer 2017, the USC-Brookings Schaeffer Initiative for Health Policy responded in real time with in-depth analysis of the flurry of proposals and amendments being considered by Congress, providing reliable and informative insights into the rapidly changing status of repeal efforts on the Hill.
In March 2017, Loren Adler and Matthew Fielder were the first to make robust estimates of the coverage losses from the GOP healthcare plan. The numbers were quickly reported on and used by Hill staffers and journalists trying to make sense of the policy proposals.
Vox reported on the Schaeffer Initiative's leadership on the issue during that turbulent summer. "Although the CBO [Congressional Budget Office] is still doing its calculations, we have some estimates of the original bill from the USC-Brookings Schaeffer Initiative for Health Policy, which attempted to replicate the CBO's methodology," Vox reported on Sept. 25, 2017. "The analysis may be the best estimates the public and Republican senators will see before they vote on the Graham-Cassidy plan."
The analysis may be the best estimates the public and Republican senators will see before they vote on the Graham-Cassidy plan. Vox, about the Schaeffer Initiative analysis
USC Schaeffer experts have published influential pieces in the Sacramento Bee , MarketWatch , the New England Journal of Medicine , the Journal of the American Medical Association and other outlets covering the urgent issues related to healthcare reform. Media outlets citing USC Schaeffer work and the aligned research of the USC-Brookings Schaeffer Initiative for Health Policy include HBO's Last Week Tonight , National Public Radio, the BBC and American Public Media's Marketplace , the country's most popular business show.
Following are some highlights of this continuing work aimed at informing policymakers and the public they serve.
Repeal and Replace
As Congress sped to vote on legislation on repealing and replacing the ACA before the Congressional Budget Office (CBO) could score the expected ramifications, Schaeffer Initiative Associate Director Loren Adler and Fellow Matt Fiedler combined their knowledge of CBO methodology with their economic acumen to explain how the CBO would estimate the health insurance coverage losses attributable to different repeal-and-replace proposals.
Another analysis provided an in-depth estimation of the coverage reductions that would have resulted from the Graham-Cassidy ACA replacement bill. As the legislation was abandoned before CBO analysis could be completed, Adler and Fiedler's work — predicting that roughly 21 million fewer Americans would have coverage — became the final and most robust analysis of Graham-Cassidy. Both analyses served as trusted resources and were regularly mentioned by members of Congress.
In addition, Fiedler and Adler showed that both the House and Senate ACA repeal bills would lead to an average increase of insurance premiums in the individual market. Fiedler also shone light on how changes to the ACA's Essential Health Benefits requirements would, however inadvertently, effectively eliminate the ACA's guarantee of protection against catastrophic costs for people with coverage through large employer plans.
Working with Schaeffer Initiative Nonresident Fellow Mark Hall , Fiedler then detailed the drawbacks of dividing the individual market into one for the sick and one for the healthy, as multiple ACA replacement bills would have done.
Schaeffer researchers also published two reports detailing how the GOP House and Senate healthcare bills would impact the Medicaid program by introducing a per-capita spending cap that was set to grow slower than anticipated healthcare costs. The reports elucidated that the proposal left no way for states to be made better off, leaving them only at risk of losses, and that many states would see very significant funding cuts.
Schaeffer Center influence also goes beyond articles and policy papers. After Republicans assumed control of Congress and the presidency at the end of 2016, Loren Adler and Senior Fellow Alice Rivlin met with House Speaker Paul Ryan's staff to explain the importance of federal funding for a reinsurance program. Reinsurance would ensure coverage for higher-risk patients by paying part of providers' claims above a certain amount. Reinsurance has since become a substantial component of Republican healthcare bills.
Coverage Alternatives
Pointing out that the ACA tried to cover too much, Schaeffer Center Director Dana Goldman proposed a bold plan with Kip Hagopian for providing catastrophic insurance to every American not covered by Medicare and Medicaid. In addition to providing a measure of protection for the currently uninsured, the plans would supplant the catastrophic portion of existing policies held by people with coverage. However, employers, individuals and families would remain free to buy the extra coverage they want.
"By limiting the breadth of coverage and by spreading risk over a massive pool, we minimize the cost of insurance while protecting people from financial loss," Goldman and Hagopian wrote in Forbes .
An independent RAND Corporation analysis found that people below 300 percent of the federal poverty line would have lower out-of-pocket costs with this plan than under the ACA. The plan would account for people with disabilities by enabling them to have lower deductibles.
"To keep the plan progressive and affordable for all, deductibles would be tied to income. Services that are very effective would be exempt from the deductible and fully covered. This includes many prevention services — like flu shots — but also medications for chronic disease, certain vaccines and the like," Goldman wrote in STAT ." He adds that putting everyone in one risk pool would eliminate the issue of preexisting conditions. The plan also would solve the problem of maintaining coverage when between jobs and lower costs by keeping the young and healthy — and not just the older and sick — insured.
Payment Reform
As the Center for Medicare & Medicaid Innovation (CMMI) tests the benefits of new payment and delivery models, USC Schaeffer Visiting Associate Professor John A. Romley and Director of Public Policy Paul Ginsburg contend that bolstering hospitalization-based bundled payments are vital to reducing healthcare costs.
"Hospitalization-based bundling offers a significant opportunity for improved performance within the healthcare system, especially for episodes for which a substantial share of the care associated with an episode is typically delivered after the hospitalization," they write.
Romley and Ginsburg also urge policymakers revisit the issue of mandatory participation by healthcare providers. While CMMI's mandatory payments were cancelled by the Trump administration, they write, this "approach is more effective in sustaining and maximizing the potential of payment and delivery reforms over time, by building the evidence about what works and helping to achieve scale for effective models."
Back to Impact
You must be logged in to post a comment.
Case Study – Affordable Care Act Or Policy Review and Recommendation to Decision Makers
NEED A CUSTOMIZED PAPER ON THE ABOVE DETAILS?
Leave a Reply Cancel reply
Your email address will not be published. Required fields are marked *
Save my name, email, and website in this browser for the next time I comment.
Stay up-to-date with the latest business and accountancy news: Sign up for daily news alerts
Gain access to world-leading information resources, guidance and local networks.
Visit Benefits of membership
Becoming a member
98% of the best global brands rely on ICAEW Chartered Accountants.
Visit Becoming a member
Pay fees and subscriptions
Your membership subscription enables ICAEW to provide support to members.
Fees and subscriptions
Member rewards.
Take advantage of the range of value added or discounted member benefits.
Member rewards – More from your membership
Technical and ethics support
Support throughout your career
Information and resources for every stage of your career.
Member Insights Survey
Let us know about the issues affecting you, your business and your clients.
From software start-ups to high-flying airlines and high street banks, 98% of the best global brands rely on ICAEW Chartered Accountants. A career as an ICAEW Chartered Accountant means the opportunity to work in any organisation, in any sector, whatever your ambitions.
Everything you need to know about ICAEW annual membership fees, community and faculty subscriptions, eligibility for reduced rates and details of how you can pay.
Membership administration
Welcome to the ICAEW members area: your portal to members'-only content, offers, discounts, regulations and membership information.
Continuing Professional Development (CPD)
Continuing Professional Development (CPD) is an integral part of being a successful ICAEW Chartered Accountant.
The ICAEW Chartered Accountant qualification, the ACA, is one of the most advanced learning and professional development programmes available. It is valued around the world in business, practice and the public sector.
ACA for employers
Train the next generation of chartered accountants in your business or organisation. Discover how your organisation can attract, train and retain the best accountancy talent, how to become authorised to offer ACA training and the support and guidance on offer if you are already providing training.
Digital learning materials via BibliU
All ACA, ICAEW CFAB and Level 4 apprenticeship learning materials are now digital only. Read our guide on how to access your learning materials on the ICAEW Bookshelf using the BibliU app or through your browser.
Take a look at ICAEW training films
Focusing on professional scepticism, ethics and everyday business challenges, our training films are used by firms and companies around the world to support their in-house training and business development teams.
Discover how ACA training with ICAEW can help your business retain the best accountancy talent. Become authorised to offer ACA training.
CPD guidance and help
Continuing Professional Development (CPD) is an integral part of being a successful ICAEW Chartered Accountant. Find support on ICAEW's CPD requirements and access resources to help your professional development.
Leadership Development Programmes
ICAEW Academy's in-depth leadership development programmes take a holistic approach to combine insightful mentoring or coaching, to exclusive events, peer learning groups and workshops. Catering for those significant transitions in your career, these leadership development programmes are instrumental to achieving your ambitions or fulfilling your succession planning goals.
Specialist Finance Qualifications & Programmes
Whatever future path you choose, ICAEW will support the development and acceleration of your career at each stage to enhance your career.
Why a career in chartered accountancy?
If you think chartered accountants spend their lives confined to their desks, then think again. They are sitting on the boards of multinational companies, testifying in court and advising governments, as well as supporting charities and businesses from every industry all over the world.
Why chartered accountancy?
Search for qualified ACA jobs
Matching highly skilled ICAEW members with attractive organisations seeking talented accountancy and finance professionals.
Volunteering roles
Helping skilled and in-demand chartered accountants give back and strengthen not-for-profit sector with currently over 2,300 organisations posting a variety of volunteering roles with ICAEW.
Search for volunteer roles
Get ahead by volunteering
Advertise with ICAEW
From as little as £495, access to a pool of highly qualified and ambitious ACA qualified members with searchable CVs.
Early careers and training
Start your ACA training with ICAEW. Find out why a career in chartered accountancy could be for you and how to become a chartered accountant.
Qualified ACA careers
Find Accountancy and Finance Jobs
Voluntary roles
Find Voluntary roles
While you pursue the most interesting and rewarding opportunities at every stage of your career, we're here to offer you support whatever stage you are or wherever you are in the world and in whichever sector you have chosen to work.
"How to guides" for ACA students
ACA student guide
How to book an exam
How to apply for credit for prior learning (CPL)
ACA student induction webinar
Exam resources
Here are some resources you will find useful while you study for the ACA qualification.
Certificate Level
Professional Level
Advanced Level
Digital learning materials
All ACA learning materials are now digital only. Read our guide on how to access your learning materials on the ICAEW Bookshelf via the BibliU app, or through your browser.
My online training file
Once you are registered as an ACA student, you'll be able to access your training file to log your progress throughout ACA training.
Access your training file
Student Insights
Fresh insights, innovative ideas and an inside look at the lives and careers of our ICAEW students and members.
System status checks
Getting started.
Welcome to ICAEW! We have pulled together a selection of resources to help you get started with your ACA training, including our popular 'How To' series, which offers step-by-step guidance on everything from registering as an ACA student and applying for CPL, to using your online training file.
Credit for prior learning (CPL)
Credit for prior learning or CPL is our term for exemptions. High quality learning and assessment in other relevant qualifications is appropriately recognised by the award of CPL.
Apply for exams
What you need to know in order to apply for the ACA exams.
The ACA qualification has 15 modules over three levels. They are designed to complement the practical experience you will be gaining in the workplace. They will also enable you to gain in-depth knowledge across a broad range of topics in accountancy, finance and business. Here are some useful resources while you study.
You will receive your results for all Certificate Level exams, the day after you take the exam and usually five weeks after a Professional and Advanced Level exam session has taken place. Access your latest and archived exam results here.
Training agreement
Putting your theory work into practice is essential to complete your ACA training.
Student support and benefits
We are here to support you throughout your ACA journey. We have a range of resources and services on offer for you to unwrap, from exam resources, to student events and discount cards. Make sure you take advantage of the wealth of exclusive benefits available to you, all year round.
The ACA will open doors to limitless opportunities in all areas of accountancy, business and finance anywhere in the world. ICAEW Chartered Accountants work at the highest levels as finance directors, CEOs and partners of some of the world's largest organisations.
ACA training FAQs
Do you have a question about the ACA training? Then look no further. Here, you can find answers to frequently asked questions relating to the ACA qualification and training. Find out more about each of the integrated components of the ACA, as well as more information on the syllabus, your training agreement, ICAEW's rules and regulations and much more.
Guidance and resources to help members comply with their legal and professional responsibilities around AML.
Technical releases
ICAEW Technical Releases are a source of good practice guidance on technical and practice issues relevant to ICAEW Chartered Accountants and other finance professionals.
ICAEW Technical Releases
Thought leadership
ICAEW's Thought Leadership reports provide clarity and insight on the current and future challenges to the accountancy profession. Our charitable trusts also provide funding for academic research into accountancy.
Academic research funding
Technical Advisory Services helpsheets
Practical, technical and ethical guidance highlighting the most important issues for members, whether in practice or in business.
ICAEW Technical Advisory Services helpsheets
Bloomsbury – free for eligible firms
In partnership with Bloomsbury Professional, ICAEW have provided eligible firms with free access to Bloomsbury's comprehensive online library of over 60 titles from leading tax and accounting subject matter experts.
Bloomsbury Accounting and Tax Service
Country resources
Our resources by country provide access to intelligence on over 170 countries and territories including economic forecasts, guides to doing business and information on the tax climate in each jurisdiction.
Industries and sectors
Thought leadership, technical resources and professional guidance to support the professional development of members working in specific industries and sectors.
Audit and Assurance
The audit, assurance and internal audit area has information and guidance on technical and practical matters in relation to these three areas of practice. There are links to events, publications, technical help and audit representations.
The most up-to-date thought leadership, insights, technical resources and professional guidance to support ICAEW members working in and with industry with their professional development.
Companies, advisers and investors making decisions about creating, developing and acquiring businesses – and the wide range of advisory careers that require this specialist professional expertise.
Corporate governance is the system by which companies are directed and controlled. Find out more about corporate governance principles, codes and reports, Board subcommittees, roles and responsibilities and shareholder relations. Corporate governance involves balancing the interests of a company's many stakeholders, such as shareholders, employees, management, customers, suppliers, financiers and the community. Getting governance right is essential to build public trust in companies.
View a range of practical resources on UK GAAP, IFRS, UK regulation for company accounts and non-financial reporting. Plus find out more about the ICAEW Corporate Reporting Faculty.
Expert analysis on the latest national and international economic issues and trends, and interviews with prominent voices across the finance industry, alongside data on the state of the economy.
View articles and resources on the financial services sector.
For ICAEW's members in practice, this area brings together the most up-to-date thought leadership, technical resources and professional guidance to help you in your professional life.
Public Sector
Many ICAEW members work in or with the public sector to deliver public priorities and strong public finances. ICAEW acts in the public interest to support strong financial leadership and better financial management across the public sector – featuring transparency, accountability, governance and ethics – to ensure that public money is spent wisely and that public finances are sustainable.
Sustainability and climate change
Sustainability describes a world that does not live by eating into its capital, whether natural, economic or social. Members in practice, in business and private individuals all have a role to play if sustainability goals are to be met. The work being undertaken by ICAEW in this area is to change behaviour to drive sustainable outcomes.
The Tax area has information and guidance on technical and practical tax matters. There are links to events, the latest tax news and the Tax Faculty's publications, including helpsheets, webinars and Tax representations.
Keep up-to-date with tech issues and developments, including artificial intelligence (AI), blockchain, big data, and cyber security.
Trust & Ethics
Guidance and resources on key issues, including economic crime, business law, better regulation and ethics. Read through ICAEW's Code of Ethics and supporting information.
Communities
ICAEW Communities
Information, insights, guidance and networking opportunities on a range of industry sectors, professional specialisms and at various stages throughout your career.
ICAEW Faculties
The accountancy profession is facing change and uncertainty. The ICAEW Faculties can help by providing you with timely and relevant support.
Choose to join any of the faculties
UK groups and societies
We have teams on the ground in: East of England, the Midlands, London and South East, Northern, South West, Yorkshire and Humberside, Wales and Scotland.
Worldwide support and services
Support and services we offer our members in Africa, America, Canada, the Caribbean, Europe, Greater China, the Middle East, Oceania and South East Asia.
ICAEW Faculties are 'centres of technical excellence', strongly committed to enhancing your professional development and helping you to meet your CPD requirements every year. They offer exclusive content, events and webinars, customised for your sector - which you should be able to easily record, when the time comes for the completion of your CPD declaration. Our offering isn't exclusive to Institute members. As a faculty member, the same resources are available to you to ensure you stay ahead of the competition.
Communities by industry / sector
Communities by life stage and workplace, communities by professional specialism, local groups and societies.
We aim to support you wherever in the world you work. Our regional offices and network of volunteers run events and provide access to local accounting updates in major finance centres around the globe.
Ukraine crisis: central resource hub
Learn about the actions that ICAEW members are taking to ensure that their clients comply with sanctions imposed by different countries and jurisdictions, and read about the support available from ICAEW.
Insights pulls together the best opinion, analysis, interviews, videos and podcasts on the key issues affecting accountancy and business.
Future of tax and public spending
A look at the future of tax and public spending in light of the changing nature of work, the digital economy, the climate crisis and a reappraisal of the state's role.
Restoring trust in audit and corporate governance
This is where we share ICAEW's views on the BEIS white paper, explore what restoring trust means, and share information on the reform agenda.
When Chartered Accountants Save The World
Find out how chartered accountants are helping to tackle some of the most urgent social challenges within the UN Sustainable Development Goals, and explore how the profession could do even more.
Insights specials
A listing of one-off Insights specials that focus on a particular subject, interviewing the key people, identifying developing trends and examining the underlying issues.
Top podcasts
Insights by topic.
ICAEW Regulation
View the latest regulatory updates and guidance and subscribe to our monthly newsletter, Regulatory & Conduct News.
Strengthening trust in the profession
Our role as a world-leading improvement regulator is to strengthen trust and protect the public. We do this by enabling, evaluating and enforcing the highest standards in the profession.
Regulatory applications
Find out how you can become authorised by ICAEW as a regulated firm.
ICAEW codes and regulations
Professional conduct and complaints, statutory regulated services overseen by icaew, regulations for icaew practice members and firms, additional guidance and support, popular search results.
Training File
Exam Results
Practice Exam Software
Routes to the ACA
ACA students membership application
Join as a member of another body
How much are membership fees?
How to pay your fees
Receipts and invoices
What if my circumstances have changed?
Difficulties in making changes to your membership
Faculty and community subscription fees
Updating your details
Complete annual return
Promoting myself as an ICAEW member
Verification of ICAEW membership
Become a life member
Become a fellow
Request a new certificate
Report the death of a member
Membership regulations
New members
Career progression
Career Breakers
Volunteering at schools and universities
ICAEW Member App
Working internationally
Self employment
Support Members Scheme
CPD is changing
CPD learning resources
Your guide to CPD
Online CPD record
How to become a chartered accountant
Register as a student
Train as a member of another body
More about the ACA and chartered accountancy
Why choose the ACA
How to become authorised to train
How ACA training works
Resources for existing ACA employers
ACA Employers home
Apprenticeships with ICAEW
A-Z of CPD courses by topic
ICAEW Business and Finance Professional (BFP)
ICAEW flagship events
Financial Talent Executive Network (F-TEN®)
Developing Leadership in Practice (DLiP™)
Network of Finance Leaders (NFL)
Women in Leadership (WiL)
Mentoring and coaching
Partners in Learning
Board Director's Programme e-learning
Corporate Finance Qualification
Diploma in Charity Accounting
ICAEW Certificate in Insolvency
ICAEW Data Analytics Certificate
ICAEW Sustainability Certificate for Finance Professionals
ICAEW Finance in a Digital World Programme
All specialist qualifications
Team training
Start your training
Improve your employability
Search employers
Find a role
Role alerts
Organisations
Practice support – 11 ways ICAEW and CABA can help you
News and advice
ICAEW Volunteering Hub
Support in becoming a chartered accountant
Vacancies at ICAEW
ICAEW Boards and Committees
Exam system status
ICAEW systems: status update
Changes to our qualifications
How-to guides for ACA students
ACA induction presentation
Apply for credits - Academic qualification
Apply for credits - Professional qualification
Credit for prior learning (CPL)/exemptions FAQs
Applications for Professional and Advanced Level exams
Applications for Certificate Level exams
Tuition providers
Latest exam results
Archived exam results
Getting your results
Marks feedback service
Marks review service
Training agreement: overview
Professional development
Ethics and professional scepticism
Practical work experience
Access my online training file
How training works in your country
Student rewards
TOTUM PRO Card
Student events and volunteering
Xero cloud accounting certifications
Student support
Join a community
Wellbeing support from caba
Code of ethics
Fit and proper
Level 4 Accounting Technician Apprenticeship
Level 7 Accountancy Professional Apprenticeship
AAT-ACA Fast Track FAQs
ACA rules and regulations FAQs
ACA syllabus FAQs
ACA training agreement FAQs
Audit experience and the Audit Qualification FAQs
Independent student FAQs
Practical work experience FAQs
Professional development FAQs
Six-monthly reviews FAQs
Ethics and professional scepticism FAQS
Greater China
Latin America
Middle East
North America
Australasia
Russia and Eurasia
South East Asia
Charity Community
Construction & Real Estate
Energy & Natural Resources Community
Farming & Rural Business Community
Forensic & Expert Witness
Global Trade Community
Healthcare Community
Internal Audit Community
Manufacturing Community
Media & Leisure
Portfolio Careers Community
Practitioner Business Advisers
Small and Micro Business Community
Small Practitioners Community
Travel, Tourism & Hospitality Community
Valuation Community
Audit and corporate governance reform
Audit & Assurance Faculty
Professional judgement
Regulation and working in audit
Internal audit resource centre
Everything business
Latest Business news from Insights
Strategy, risk and innovation
Business performance management
Financial management
Finance transformation
Economy and business environment
Leadership, personal development and HR
Webinars and publications
Business restructuring
The Business Finance Guide
Capital markets and investment
Corporate finance careers
Corporate Finance Faculty
Debt advisory and growth finance
Mergers and acquisitions
Private equity
Start-ups, scale-ups and venture capital
Transaction services
Board committees
Corporate governance codes and reports
Corporate Governance Community
Connect and Reflect
Principles of corporate governance
Roles, duties and responsibilities of Board members
Shareholder relations
Accounting for specific sectors
Accessing IFRS accounting standards
UK Regulation for Company Accounts
Non-financial reporting
Improving Corporate Reporting
Corporate reporting news and insights
Corporate reporting resources
Economy home
ICAEW Business Confidence Monitor
Energy crisis
Levelling up: rebalancing the UK's economy
Resilience and Renewal: Building an economy fit for the future
Social mobility and inclusion
Autumn Statement 2023
Spring Budget 2023
Autumn Statement 2022
Investment management
Inspiring confidence
Setting up in practice
Running your practice
Supporting your clients
Practice technology
TAS helpsheets
Practitioner Business Advisers Community
Join ICAEW BAS
Public Sector hub
Public Sector Audit and Assurance
Public Sector Finances
Public Sector Financial Management
Public Sector Financial Reporting
Public Sector Learning & Development
Public Sector Community
Latest public sector articles from Insights
Climate hub
Sustainable Development Goals
Accountability
Modern slavery
Resources collection
Sustainability Committee
Sustainability & Climate Change community
Sustainability and climate change home
Tax Faculty
Budgets and legislation
Business tax
Devolved taxes
Employment taxes
International taxes
Making Tax Digital
Personal tax
Property tax
Stamp duty land tax
Tax administration
Tax compliance and investigation
UK tax rates, allowances and reliefs
Artificial intelligence
Blockchain and cryptoassets
Cyber security
Data Analytics Community
Digital skills
Excel community
Finance in a Digital World
IT management
Technology and the profession
Trust & Ethics home
Better regulation
Business Law
Company law
Data protection and privacy
Economic crime
Help with ethical problems
ICAEW Code of Ethics
ICAEW Trust and Ethics team.....
Solicitors Community
Forensic & Expert Witness Community
Latest articles on business law, trust and ethics
Audit and Assurance Faculty
Corporate Reporting Faculty
Financial Services Faculty
Academia & Education Community
Construction & Real Estate Community
Entertainment, Sport & Media Community
Retail Community
Career Breakers Community
Black Members Community
ICAEW Careers+
Diversity & Inclusion Community
Women in Finance Community
Personal Financial Planning Community
Restructuring & Insolvency Community
Sustainability and Climate Change Community
London and East
South Wales
Yorkshire and Humberside
European public policy activities
ICAEW Middle East, Africa and South Asia
Latest news
Access to finance special
Attractiveness of the profession
Audit and Fraud
Audit and technology
Adopting non-financial reporting standards
Cost of doing business
Future of insolvency
Mental health and wellbeing
Pensions and Personal Finance
Public sector financial and non-financial reporting
Striking a new balance: The future of tax and public spending
More specials ...
When Chartered Accountants Save the World
The economics of biodiversity
How chartered accountants can help to safeguard trust in society
Video: The financial controller who stole £20,000 from her company
It's time for chartered accountants to save the world
Video: The CFO who tried to trick the market
Video: Could invoice fraud affect your business?
ICAEW/CIPFA dual membership, cyber security trends, and economic renewal
How to build a workforce of the future
VAT exemptions for private schools and final CPD update
The PM's pledges: where are we now?
Commercial property: economic bellwether or laggard?
Digitalisation and gender bias in tax, plus CPD update
Can SMEs keep up with ESG?
How can tax design better deliver tax policy?
Managing talent in a hybrid world
Cyber security, taxing green travel and public finances
Top charts of the week
EU and international trade
CEO and President's insights
Diversity and Inclusion
Sponsored content
Insights index
Charter and Bye-laws
Complaints, disciplinary and fitness processes and regulations
Qualifications regulations
Training and education regulations
How to make a complaint
Guidance on your duty to report misconduct
Public hearings
What to do if you receive a complaint against you
Anti-money laundering supervision
Working in the regulated area of audit
Local public audit in England
Probate services
Designated Professional Body (Investment Business) licence
Consumer credit
Quality Assurance Monitoring: view from the firms
The ICAEW Practice Assurance scheme
Licensed Practice scheme
Professional Indemnity Insurance (PII)
Clients' Money Regulations
Taxation (PCRT) Regulations
ICAEW training films
Helpsheets and guidance by topic
ICAEW's regulatory expertise and history
ICAEW Regulatory Board
All ACA, ICAEW CFAB and Level 4 apprenticeship learning materials are now digital only.
We take pride in the fact that we publish our own learning materials, which are highly recommended by universities and tuition providers, who use them to delivery academic and professional education programmes.
As the syllabus, exams and learning materials are reviewed and approved by our examiners each year, we only recommend that the latest editions are used to study with.
Our digital only learning materials allows you to access them wherever you are, on the device that is most convenient for you either on a mobile, tablet or desktop.
The digital workbooks work much like printed books in that you can still write notes on them and highlight them, but with the additional benefits of being able to search for key terms, change the settings to make them easier to read, and have the book read itself to you with the text to speech function.
The new ICAEW workbooks combine our skills and syllabus learning with study manual all in one publication, making it easier for you to study.
Digital delivery is better for the environment: books no longer need to be shipped globally to be delivered to you, saving time and fuel. What's more it saves 262 tonnes of paper each year.
In this section
Getting your digital learning materials.
How to use the ICAEW Bookshelf
All ICAEW Learning Materials are digital only and can be bought from the ICAEW Bookstore yourself or on your behalf by your tuition provider. Tuition providers may also provide their own course notes which are developed using the ICAEW Learning Materials and used to deliver their tuition. These are often printed but may also be available in the tuition providers' online learning platform.
Visit the bookstore to purchase your ICAEW Learning Materials or contact your tuition provider if they are buying the materials for you. Once your tuition provider has 'enrolled' you within their bookstore account, you will receive an email with a link to redeem access to your ICAEW Learning Materials. While the links will be emailed from [email protected] , we are unable to send or resent these emails, so please contact your tuition provider with questions around receiving links to your learning materials.
The price of your learning materials depends on which level you are studying - view prices . As part of the digital learning materials, we are able to offer our materials in bundles which include the relevant permitted texts.
You must use your ICAEW account login details to access the ICAEW Bookshelf via the Bibliu app or browser.
If you cannot see all your learning materials within the bookshelf this might be a connection error so logging out and logging in again should stop this from happening. However, if the issue persists then contact support.
If you purchased the wrong workbook you will need to contact student support , and we will refund the purchase and mark the order as cancelled. This information will then be passed to the ICAEW Bookshelf and the workbook(s) will be removed.
New development: Archiving learning groups on the bookstore.
When buying learning materials for others, you may find it more efficient to archive groups that are no longer active. See here for more information.
Registering correctly
All students who have a 2023 edition will also automatically receive the corresponding 2024 edition unless they have passed the exam relating to that module. This will not apply if you received the 2023 edition for free. There is a short delay between publication of results and population of bookshelves, so if you need the new edition urgently, please contact the Student Support Team. Click here to find out how you can get in touch. Or if you are with a tuition provider please speak to your tutor on how you can get the new edition.
You must ensure you register for your ICAEW Bookshelf using your existing ICAEW credentials. When first registering for your bookshelf select 'Already registered' and log in using your usual ICAEW credentials.
If you selected 'new user' at the registration stage your account will not be linked to your ICAEW account. This will result in your learning materials not being available via the ICAEW Bookshelf during open book exams.
You can check if you have registered correctly by logging into your ICAEW Bookshelf using the account details you use to access areas on icaew.com such as your training file. If you are not able to log in using those credentials, or you can log in but find your bookshelf is empty, please contact student support who will investigate moving your learning materials. Moving your learning materials will result in losing any notes and/or highlights you have made, however it will ensure you can access your learning materials within your open book exams.
Benefits
As well as working like a traditional printed book that you can highlight and make notes on, our digital learning materials come with a number of additional benefits.
Explore the benefits of digital learning materials
How to use the ICAEW Bookshelf
When studying and reading through the materials in your ICAEW Bookshelf you will be able to use it much like any other textbook including annotating and highlighting. However, what you can't do in ordinary textbooks is to search and filter via your notes or highlights.
It will depend on what exam you are sitting whether or not you will be permitted to use your own materials, but we will allow you to access the permitted and recommended texts as shown on icaew.com/permittedtexts
Studying using digital permitted texts
For open book exams, you will be able to take in any hard copy materials, if you wish, subject to space restrictions.
A link to your ICAEW Bookshelf account will be available in the open book exams. This will then give you access to all your books, including any notes/highlights.
Read our guide to using the digital learning materials
Watch our video on how to use the digital learning materials
View the frequently asked questions about the digital learning materials
We update the learning materials annually to reflect changes to the syllabus, current legislation and technical standards. Occasionally, errors may appear in the material. We publish details of any errata on the relevant exam resources page for each exam.
Live webinar
Q&A from the digital Learning Materials live webinar on 16 February 2021
Digital learning materials: Supporting your accessibility needs
In this webinar we will show you around the various functionality that sits within the ICAEW's digital bookshelf.
Our aim with the bookshelf is to enhance accessibility for students with specific learning difficulties and other medical conditions or disabilities.
So, if you have already been awarded access arrangements or are thinking about making an application – we hope the following presentation will show how flexible and intuitive the bookshelf is – and how it might help you in your studies and during your open book exams.
Read out this code to the operator.